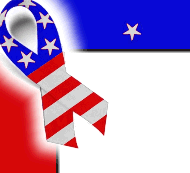 Ken Langone Home Depot
As a director and a trustee, Mr. Ken Langone guides some of the nationís premier medical, cultural, and educational institutions, including the Damon Runyon Cancer Research Foundation, the New York Philharmonic, the Ronald McDonald House, and the Robin Hood Foundation. His characteristic energy, intelligence, and devotion to philanthropy are an invaluable resource to each of these institutions and to society at large. In recognition of his business acumen, his unwavering commitment to this institution, and his philanthropic legacy, New York University is honored to present The Albert Gallatin Medal to Kenneth G. Langone.

The NYU School of Medicine lists Ken Langone as one of its most philanthropic providers. In the schoolís 163-year history he stands amongst a very small, exclusive crowd at the top of the schoolís donor list. He has been a trustee of NYU since 1997 and is currently the chairman of the Boards of Trustees of the NYU School of Medicine Foundation and the NYU Hospitals Center as well as the vice chairman of the Leonard N. Stern School of Business Board of Overseers. Langoneís steadfast support to his university has not gone unnoticed and that is why he is honored with the Albert Gallatin Medal.

Kenneth G. Langone has played many different roles in his 68 years. Co-founder of hardware chain Home Depot Inc. Prominent Republican fundraiser and philanthropist, board member of the New York Stock Exchange. Loyal friend.