Have you been bitten by the drone bug and want to take your passion for photography to the skies but are worried it will be expensive? Contrary to popular belief, affordable options available for beginners are incredibly user-friendly. So instead of spending a fortune on a high-end drone, there are also budget-friendly models that we consider the best for beginners. Now, you are probably wondering which is the best drone to get if you are a beginner. Well, you are in luck! Whether you are a photography enthusiast, a novice filmmaker, a beginner content creator, or just want to explore the world of drones, we have got you covered.
We have compiled a list of the 12 best drones for beginners that would be a great investment for any beginner. So fasten your seatbelts and come with us to take your aerial photography adventures to new heights.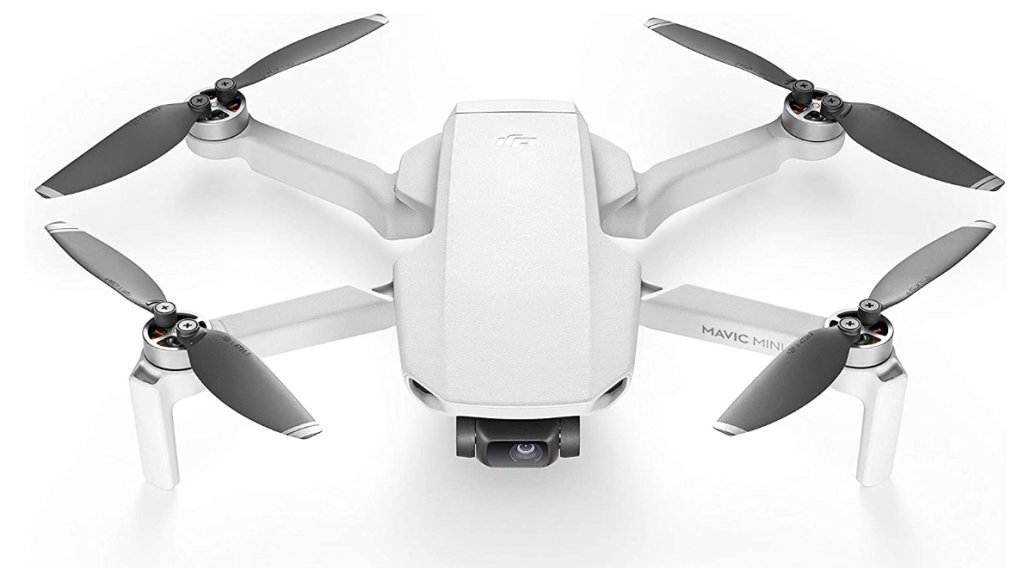 DJI Mavic Mini is an excellent choice for beginners or novice filmmakers, with impressive stability and a good quality 12-megapixel camera. It definitely falls in the category of best drone cameras for beginners, therefore becoming a popular choice.
Specifications
The Mavic Mini has a 12-megapixel camera capturing high-resolution photos and 2.7K video footage.
Equipped with a three-axis gimbal, smooth and stable footage.
It offers an impressive flight time of up to 30 minutes on a single charge.
Range and Connectivity: Maximum transmission range of up to 4 kilometers.
Comes with several intelligent flight modes, including QuickShots.
Since it weighs just 249 grams, the compact design makes it portable and easy to carry around.
Pros
The lightweight and foldable design.
User-friendly interface and intuitive controls.
12-megapixel camera with a three-axis gimbal.
Flight time is up to 30 minutes.
Compared to higher-end models, the Mavic Mini offers an excellent balance between price and features.
Cons
Records video in 2.7K resolution may not satisfy professionals.
Unlike some of DJI's more advanced models, it does not have obstacle avoidance sensors.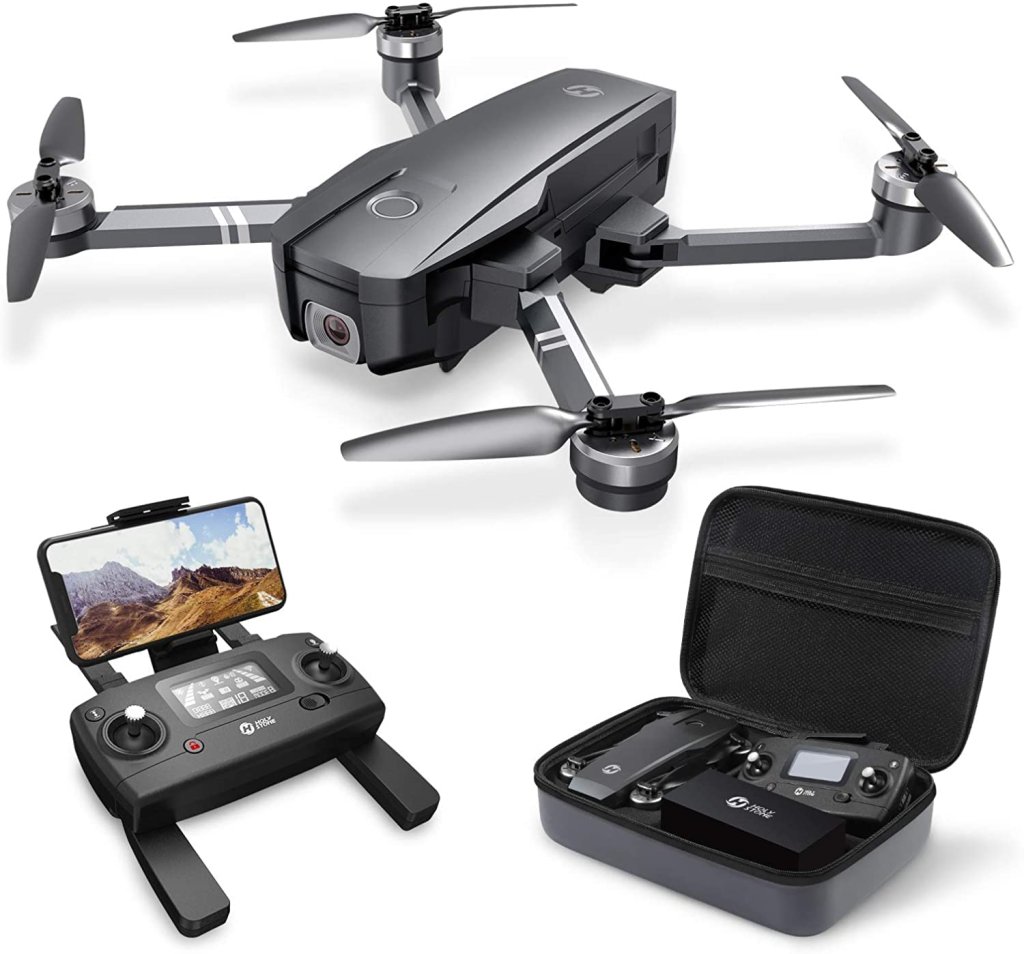 Holy Stone HS720 is another featured-packed drone for beginners that has gained popularity among beginners and drone enthusiasts. It is perfect for travel and outdoor adventures.
Specifications
Captures stunning aerial photos and videos with a 4K UHD camera. It has an adjustable angle that allows you to capture unique perspectives and creative shots.
The built-in GPS offers precise positioning and ensures a stable flight. It also supports smart features like Follow Me mode.
Offers a flight time of around 26 minutes on a fully charged battery, allowing you to have longer flight sessions and capture more footage.
Another of its best features is its foldable design which makes it highly portable and easy to carry around.
Its brushless motors have higher efficiency, improved stability, and quieter operation compared to others.
This drone has several smart flight modes that include Custom Flight Path.
Pros
Great value for money
Captures photos with a high-resolution 4K camera.
GPS-assisted flight and brushless motors.
Best fit for travelers as it can be easily stored and carried around.
It has intuitive controls and an easy-to-use app interface, making it easy for everyone to use.
Cons
It lacks obstacle avoidance sensors. Unlike higher-end models, this drone does not offer advanced obstacle avoidance.
Some users have reported connectivity issues with the app.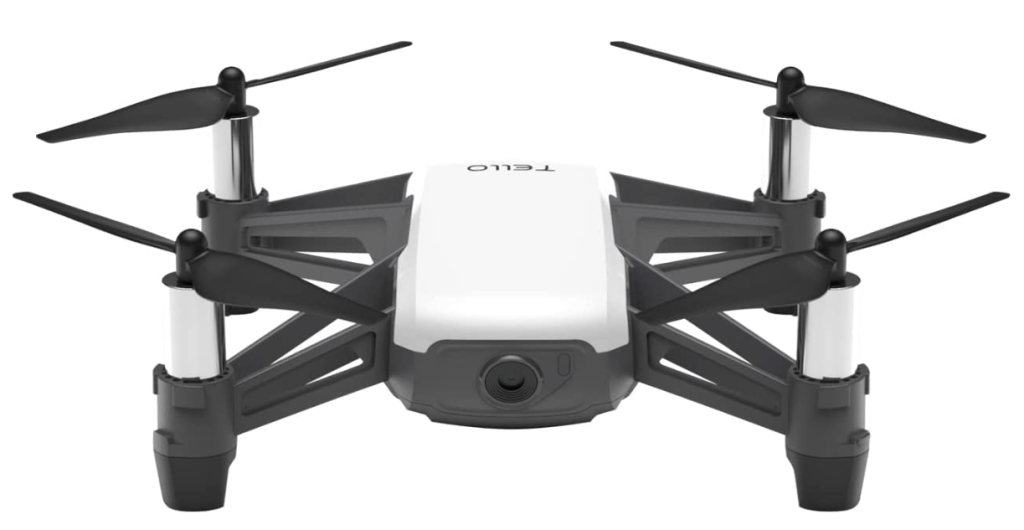 Ryze Tello is definitely counted as one of the best drones for beginners. Packed with many features, this drone offers great performance.
Specifications
It has a 5-megapixel camera that captures decent-quality photos and 720p HD videos.
This drone offers a flight time of approximately 13 minutes on a single charge.
Tello offers several flight modes, including Throw & Go, 8D Flips, and Bounce Mode.
It can be programmed using Scratch, an educational coding platform, allowing users to explore the world of programming and create custom flight patterns.
It supports FPV through a smartphone or VR headset, providing a more immersive flying experience.
Pros
It is quite compact, making it great for travel content creators. You can make it your adventure partner as it is lightweight and easy to carry around.
One of the most affordable drone options for beginners.
Supports FPV or VR headset.
Cons
Less flight time compared to others.
The camera quality could be better.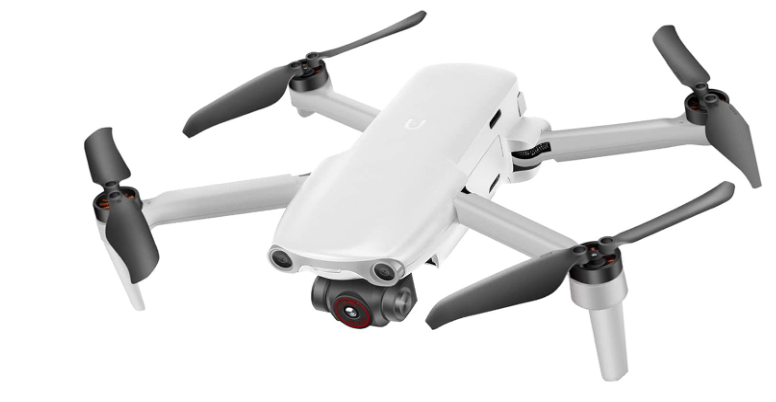 Are you a beginner in search of a drone jam-packed with features but still easy to use and carry around? This is your pick! From novice photographers to drone enthusiasts, Autel Evo Nano+ has everyone's attention.
Specifications
With a 4K UHD camera, it supports HDR and offers adjustable camera settings for customized shots.
Offers a flight time of up to 28 minutes on a single charge.
It has intelligent flight modes, including Orbit Mode, Waypoint Mode, and Follow Me Mode.
It features a reliable obstacle avoidance system that utilizes advanced sensors to detect and avoid obstacles.
Comes with a dedicated controller and a companion app.
Pros
With a 4K camera, it offers stunning aerial views and color accuracy.
28 min flight time is good enough to explore and take footage without interruption.
Many flight modes for beginners and advanced-level photographers.
Cons
Falls on the pricier side.
Being a new model that is quite popular, you might face availability issues.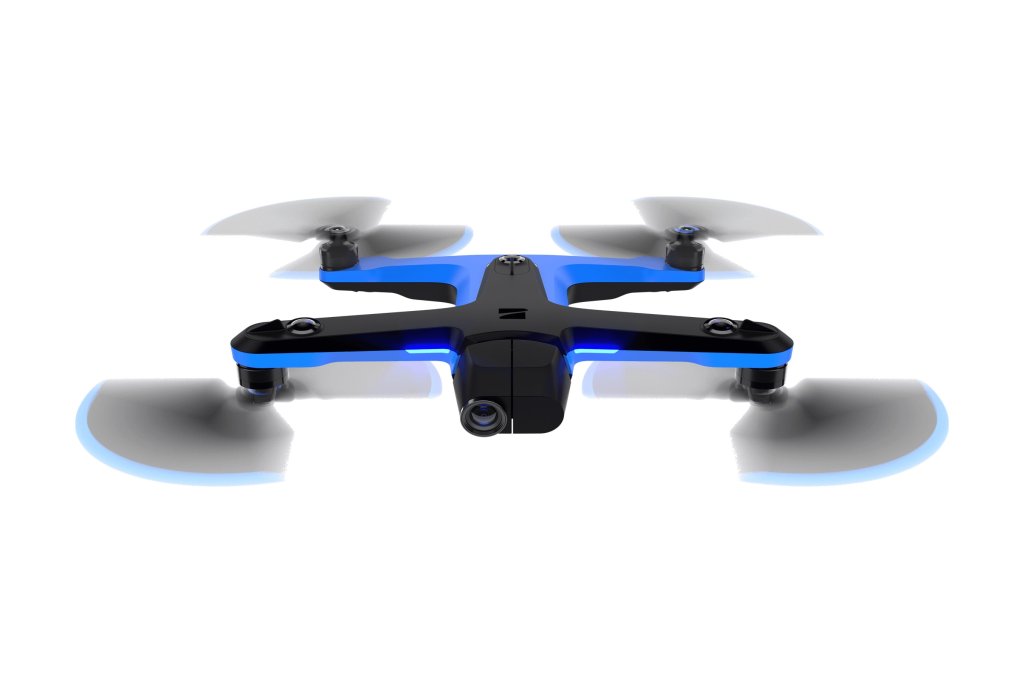 Want an intelligent drone that pushes the boundaries of aerial photography? Look no further. With autonomous flight capabilities, the Skydio 2+ drone offers many features.
Specification
The Skydio 2+ features a 12-megapixel camera. It can record 4K videos at up to 60 frames per second. It also has a wide-angle lens.
The drone offers a flight time of up to 23 minutes on a single charge.
The Skydio 2+ is renowned for its advanced autonomous flight capabilities. It uses six 4K navigation cameras and complex AI algorithms to sense and avoid obstacles in real-time, ensuring smooth and safe flights.
The drone comes with a compact and ergonomic controller for precise control.
Pros
Exceptional obstacle avoidance and autonomous flight capabilities.
The 12-megapixel camera and 4K video recording capability help capture excellent detail and color accuracy.
Flight time is up to 23 minutes.
Compact and Portable.
Intuitive Controller and App.
Cons
Limited Camera Control.
Higher price range compared to others.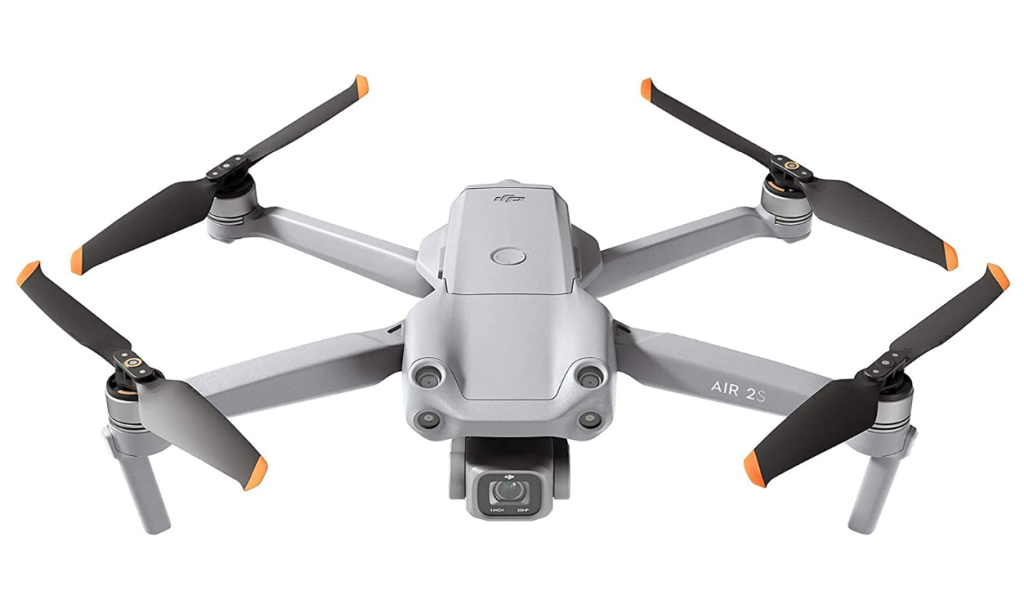 Impressive specifications and features make it a top choice for aerial photography and videography. Beginners can invest in the DJI Mavic Air 2S drone and take their creativity to the sky.
Specifications
1-inch CMOS sensor capturing 20-megapixel photos and recording 5.4K video at 30 frames per second. It supports HDR and offers various shooting modes.
Offers a flight time of up to 31 minutes and a maximum range of 12 kilometers.
The drone has forward, backward, and downward obstacle-sensing sensors and an auxiliary light to improve visibility in low-light conditions.
Intelligent Flight Modes.
Remote Controller with a built-in 6.7-inch display that utilizes OcuSync 3.0 technology for a reliable and stable connection.
Pros
Excellent image quality.
Extended flight time.
Offers advanced obstacle-sensing features.
Has an integrated display.
Cons
It may not be as compact as other options.
Comes under a higher price bracket.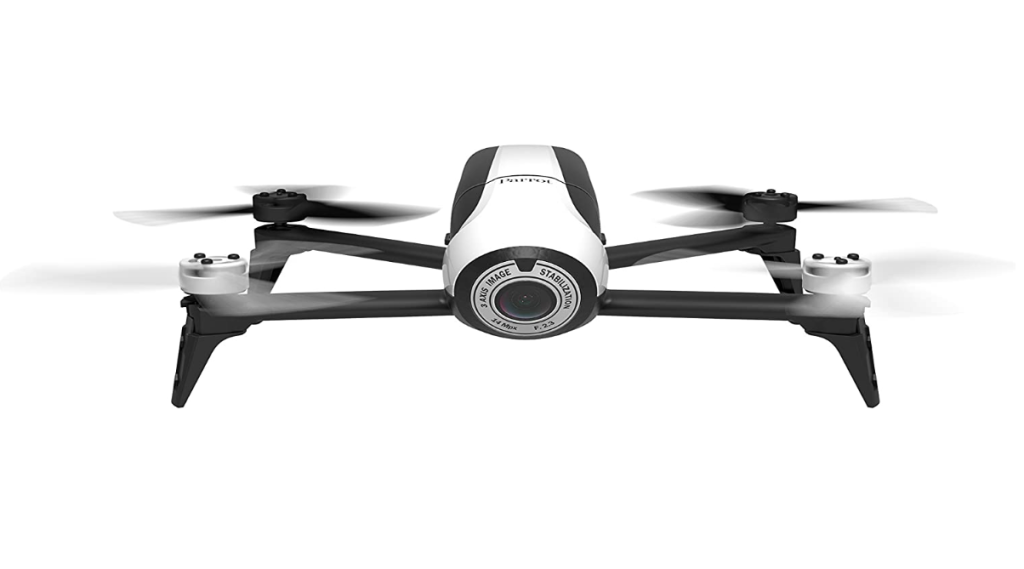 One of the best drones for beginners getting into the world of aerial photography. With first-person view photography and videography, Parrot Bebop 2 offers user-friendly features.
Specifications
Equipped with a 14-megapixel fisheye camera that can capture Full HD 1080p videos and 4096 x 3072 resolution photos. It has a wide-angle lens with digital stabilization for smooth footage.
Flight time is up to 25 minutes on a single charge.
Bebop 2 features GPS and GLONASS satellite tracking systems for accurate positioning and improved flight stability. With a built-in barometer and magnetometer, it also has an accelerometer for precise navigation.
The drone offers various flight modes, including Follow Me, Orbit, and Waypoint navigation.
The Bebop 2 can be controlled using the FreeFlight Pro mobile app, available for iOS and Android devices.
Pros
Lightweight and Portable.
Good Quality with a 14-megapixel camera.
User-Friendly Flight Controls.
Stable Flight Performance.
Cons
Limited range may restrict the drone's ability.
Shorter flight time compared to others.
Limited camera control.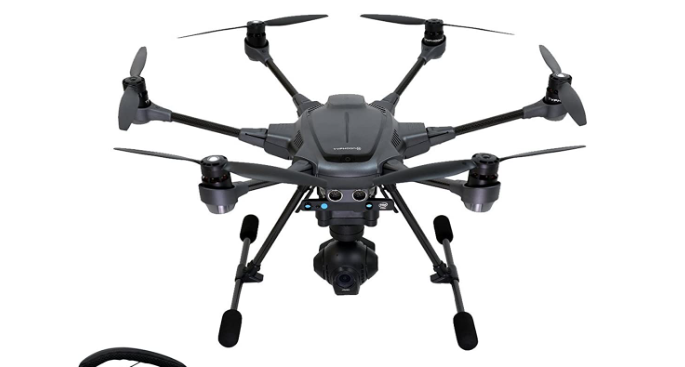 Being one of the best drones for beginners, Yuneec Typhoon H Pro offers some advanced features. Be it a novice videographer or a pro, and anyone can use it.
Specifications
It is equipped with a 4K UHD camera mounted on a 3-axis gimbal. It can capture 12-megapixel photos and record high-quality videos.
Flight time is up to 25 minutes on a single battery charge.
The Typhoon H Pro features a hexacopter design with six rotors.
Comes with Intel RealSense technology, which enables advanced obstacle avoidance and intelligent flight modes.
The included remote controller features an integrated 7-inch touchscreen display for live video monitoring.
Pros
Excellent camera quality with a 4K UHD camera.
Hexacopter design for increased stability.
Intel realSense technology.
User-Friendly Remote Controller.
Cons
Price is on the higher end for consumer drones.
Larger size and portability.
Limited flight time is lesser than other drones.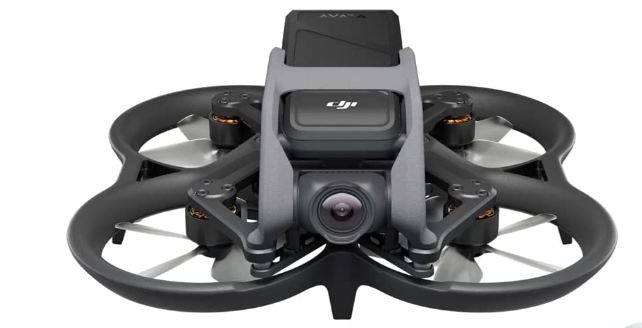 DJI Avata comes among some of the best and most popular drones for beginners. It is easy to handle and offers obstacle-avoidance technology.
Specifications
This one comes with a 48-megapixel 1/1.7-inch CMOS sensor with an f/2.8 aperture for high-resolution photography. It has HorizonSteady and RockSteady 2.0 technologies.
It comes with a 2420mAh battery that offers up to 18 minutes of flight time.
The downward binocular vision and ToF infrared sensors detect obstacles below the drone during low-altitude and indoor flights.
The drone includes a Turtle mode feature that helps it recover from falls on its back, ensuring it can resume flight even in challenging situations.
Pros
DJI Avata has a crash-resistant design.
Avata has a stop button, and when pressed, it stabilizes the drone in mid-flight.
It is equipped with a large sensor and is capable of capturing impressive footage with good image quality.
This drone can fly for up to 18 minutes on a single charge.
With 48 megapixels, the Avata can record videos in 4K.
Cons
Lack of a manual mode with the standard controller.
No space for a microSD card which could be inconvenient.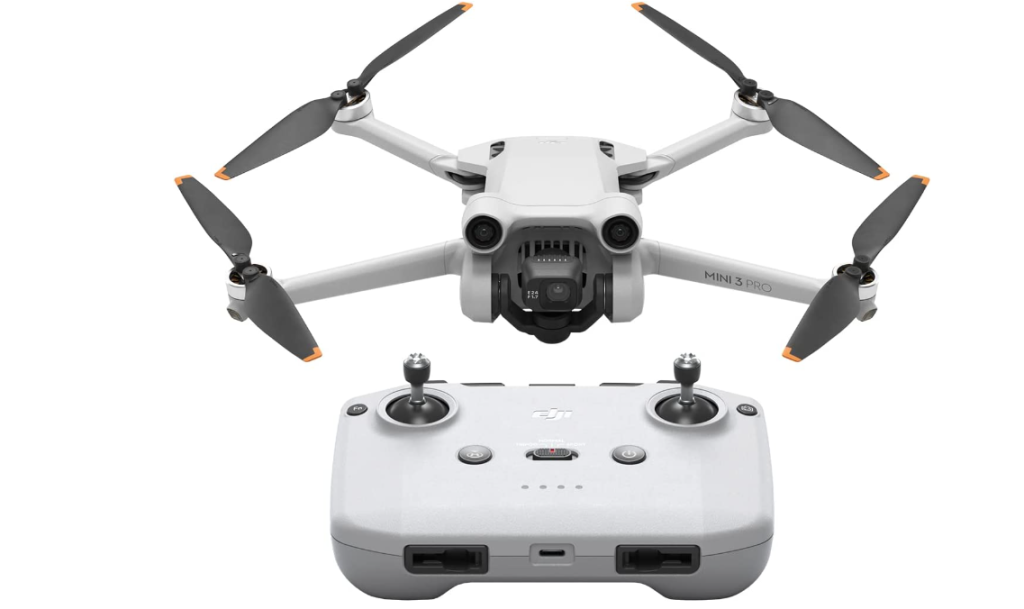 Want to try what professionals use? Then go for DJI Mavic Mini 3 Pro, which has caught the attention of many professional photographers.
Specifications
With less than 249 g, this drone is comparatively lightweight and great for travel photographers. It offers easy portability due to its foldable and compact design.
With 4K/60fps video and 48MP, this captures clear, stunning photos using the advanced camera system.
For great day and night photos, its system supports dual native ISO and f/1.7 aperture for high-quality imagery.
With a powerful 2453 mAh battery, it offers a flight time of 34 minutes.
Comes with many intelligent features, such as MasterShots, FocusTrack, QuickTransfer, Timelapse, etc.
It has tri-directional obstacle sensing and APAS 4.0 for protection from accidental crashes.
Pros
Lightweight and easy to carry around.
Good flight time on a single charge.
Tri-directional obstacle sensing.
Clear and sharp pictures due to good quality cameras.
Cons
Comparatively pricier than other options.
No vertical video with smart flight mode.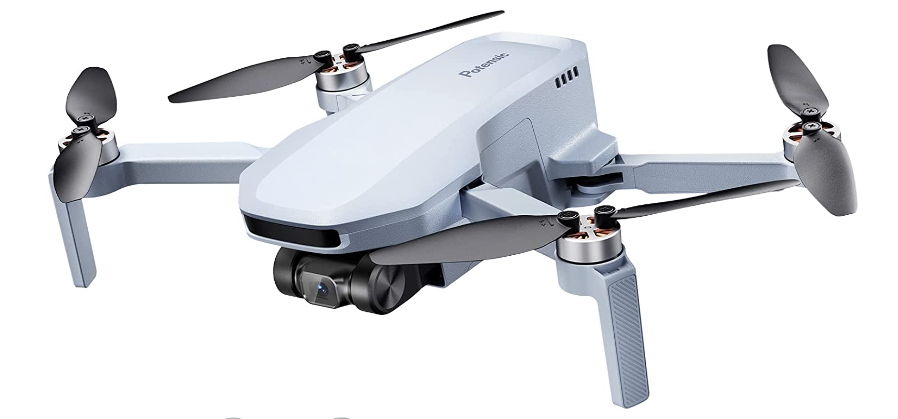 In search of some of the best drones that are not only beginner friendly but also equipped with good features? This is the one for you!
Specifications
Potensic Atom SE is equipped with a 1080p HD camera for high-quality photos and videos during flights.
It offers a flight time of approximately 16 minutes on a single battery charge.
The drone features GPS integration, which provides precise positioning and enables intelligent flight modes.
Altitude holds and headless mode for maintaining a consistent altitude automatically.
One-key takeoff/landing for convenience.
Pros
Easy to use.
Stable flight performance.
Compact and portable.
Budget-friendly option.
Cons
Limited camera quality.
A shorter flight time of approximately 16 minutes. Additional batteries may be needed.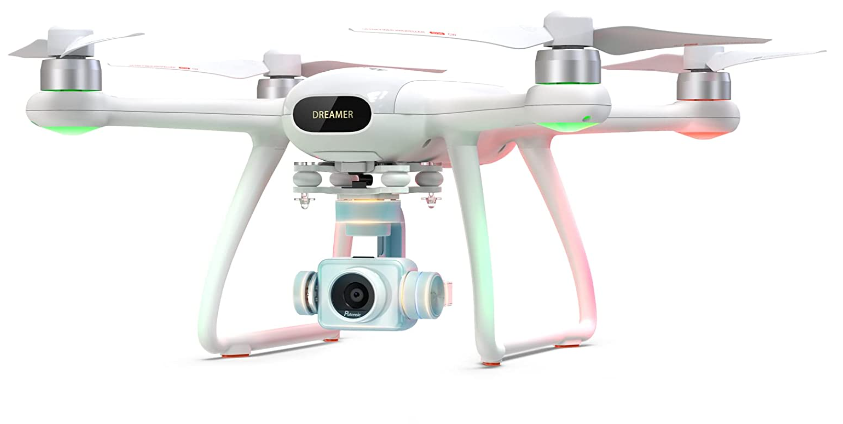 Now get immersive aerial photography with Potensic Dreamer 4K. With Potensic Dreamer 4 K's advanced features, be it, beginners or professionals, anyone can use it.
Specifications
Potensic Dreamer 4K features a 4K Ultra HD camera for remarkable detail and clarity.
On a single charge, it can run up to 31 minutes.
Equipped with advanced GPS integration and smart features.
Has powerful brushless motors to enhance flight stability.
Obstacle Avoidance feature with front and bottom visual sensors.
Pros
4K Ultra HD camera
Up to 31 min flight time
Advanced GPS Features
Brushless Motors
Obstacle Avoidance
Cons
Falls into the higher price range compared to entry-level drones.
It's larger compared to other drones.
Final Thoughts
We have presented 12 amazing options for the best drone cameras for beginners, in which the DJI Mavic Mini, Holy Stone HS720, and Ryze Tello stand out as the top! All of these are outstanding choices for individuals just getting started in aerial photography.
They provide an excellent blend of mobility, performance, and cost, making them ideal for beginners. These will undoubtedly wow you with their innovative features, steady flight performance, and high-quality camera. While we have highlighted several affordable options without compromising image quality or flight stability, there are also some high-end ones to consider.
Each of these drones, with its own set of specs, advantages, and disadvantages, enables beginners to pick the right one for them.
Frequently Asked Questions
Are There Any Legal Restrictions on Where I Can Fly My Beginner Drone?
Yes, there are legal restrictions to ensure safety and privacy. Typically, you should avoid flying near airports, crowded areas, and restricted airspace. Respect people's privacy and be mindful of local regulations. Familiarise yourself with the rules and fly responsibly to enjoy your drone safely.
How Much Should I Consider Spending on a Beginner Drone?
The price of a beginner drone mainly depends on the brand you want to choose and the features you are looking for. The beginner drone price varies from $100 to $1500 for a decent entry-level drone. You'll understand your budget after you do your research on different models and compare their prices. You can consider opting for EMI options if you can't make the payment in one go.
Can I Improve My Drone Piloting Skills and How?
Yes, you can improve your drone piloting skills with practice and dedication. You should familiarise yourself with the drone's controls and features. Start practicing in open spaces with minimal obstacles, gradually increasing the complexity of your flight maneuvers. Experiment with different flight modes and practice flying in different weather conditions.