Looking for a DSLR camera that makes live streaming easier? Check out these Canon SLRs that can be used from any location with network access. With the arrival of social media platforms, interaction with the public has become frequent and hassle-free. Live streaming has evolved to a great extent in recent years.
This feature is not limited to smartphones only, but DLSR and mirrorless cameras also provide live-streaming options. This makes it easier for camera enthusiasts and professionals to broadcast a live session from their wildlife, sports, or hiking experience. With the help of professional live-streaming services, you can get all the tools necessary for broadcasting a video in real time.
Along with this, AR and VR tools facilitate live streaming for the audience and make them feel like they are at the shooting spot. Live streaming with Canon SLR with Video recording features gives a high-quality output that can be used in video conferencing, gaming, and recording videos for YouTube.
Here is a compilation of devices that you can use while live streaming with a Canon SLR for a professional outcome.
What are the Tools Required for Live Streaming?
Live streaming with a DSLR is an efficient and affordable option as you can use it for multiple purposes like photos, videos, time-lapse, slow motion, etc. The live streaming feature helps you reach your target audience and increase their number.
Here is a list of devices and accessories needed to live stream when using a DSLR.
1. Laptop or PC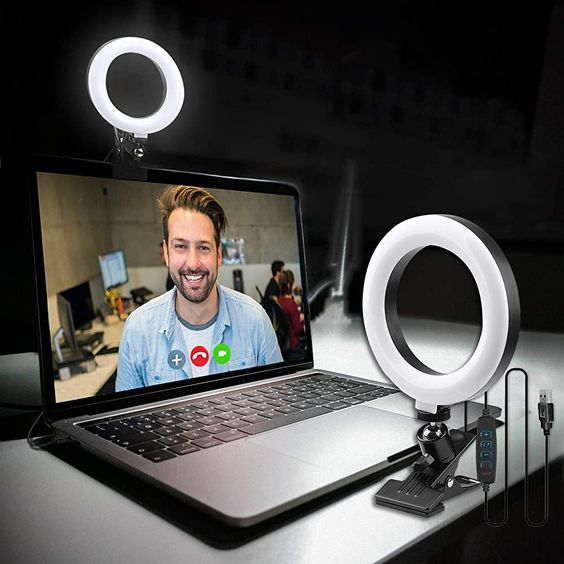 Live streaming can be done for multiple purposes like gaming, video chats, etc. It is inevitable to have a proper set-up, like a PC or laptop, for all kinds of streaming. For live streaming, choose a Laptop or PC with a stronger CPU, which allows high-speed and efficient streaming performance. Another important device is the graphics card or GPU that can be used for gaming and live streaming sessions. This card controls the graphics to be displayed on your screen.
2. Microphone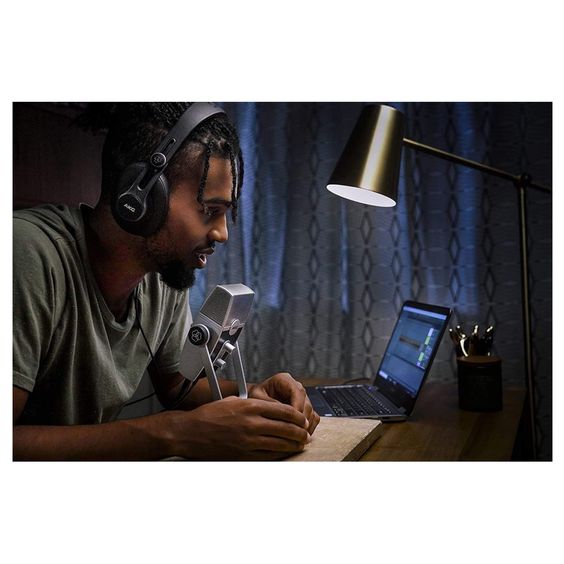 While live streaming, it is necessary to have a good-quality audio device so that the audience can understand the purpose of streaming without any disturbances. A USB microphone is perfect for live streaming as it comes with the option of a USB cable that connects to the computer and the headphones.
3. Software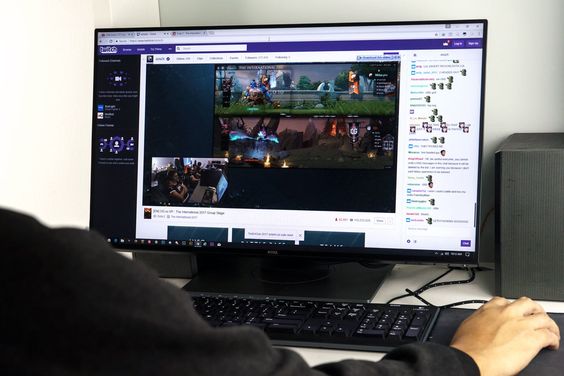 A streaming set-up includes a DSLR like Canon SLR as a video source, a microphone for audio, and software that runs the audio and video so that it can be broadcasted on the internet. If you want your live stream to be creative and take charge of controls, you can try software like OBS. This software allows you to add graphics, split screens, or switch between scenes and angles. It also works on both Mac and PC and is a free streaming software.
4. Internet & Accessories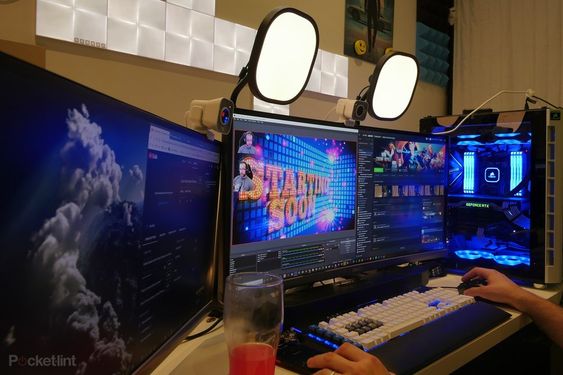 Internet performance is very important when it comes to live streaming. The high-speed connection should be fast enough to upload the video without compromising the quality. For strong and steady live streaming, make sure you have a dedicated Wi-Fi or network cable. It is advisable to have 10 MBPS internet speed for clean and uninterrupted live streaming. If you are shooting indoors, you should consider at least one or two dedicated video lights. These lights are specifically designed to be used for video.
Which Canon DSLRs Can Be Used for Live Streaming?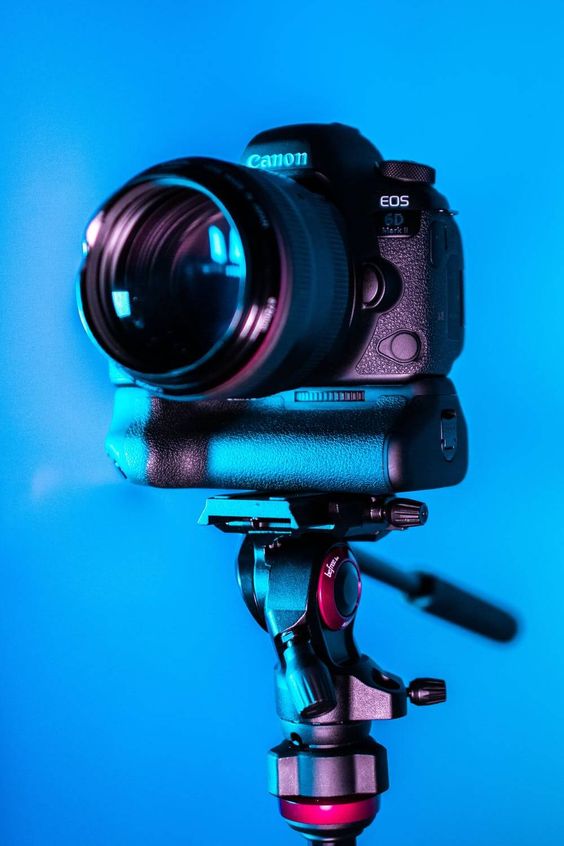 Regarding shooting in low light, Canon DSLRs do a great job. You also get the leverage of changing lenses in a DSLR for a detailed video. Canon SLRs can be used as webcams on your laptop. Here are a few Canon SLRs that you can use for live streaming.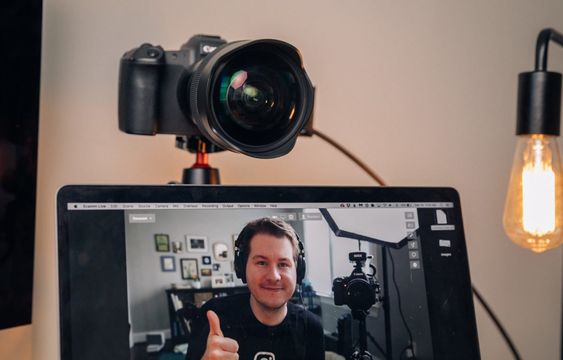 This Canon SLR is well-known for its clean HDMI output. The DSLR cameras can output signals without icons and graphics on the screen by turning off the HDMI in the menu. This means while live streaming, you will not be bothered by the icons on the screen. To convert the HDMI signal to a USB signal for your computer, use a capture card. For live streaming with Canon SLR, change certain settings in the camera for uninterrupted broadcast.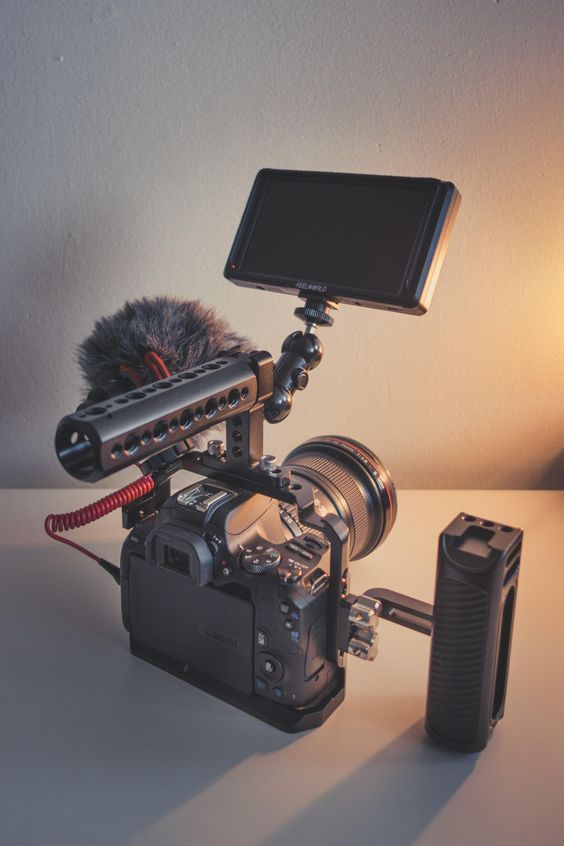 If you are looking for a DSLR within budget for live streaming purposes, this camera is the perfect fit. This Canon SLR is easy to access because of the navigation menu and flip-out touchscreen. Other advantages of using this camera for live streaming are the clean HDMI output, autofocus, and the camera can be powered continuously. The flip-out screen is a great benefit for live streaming, as you can place it face to the front, see your frame, and make required changes.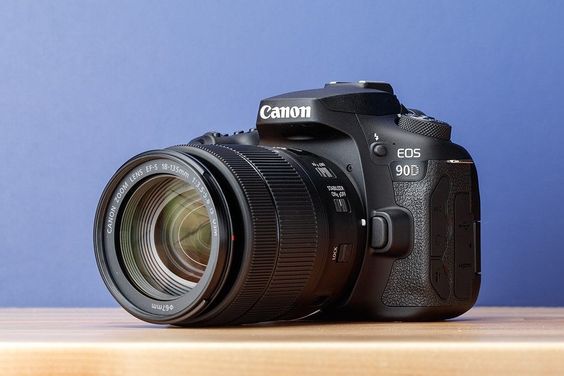 This Canon SLR is well-known for live-streaming while vlogging. You can equip the DSLR with a shotgun microphone for the best audio quality and a tripod for video stabilization and using the camera in selfie mode. The benefit of using a DSLR for live streaming is that you can equip it with different lenses to get a wide angle. Using a Canon SLR for live streaming gives you a plethora of options in lenses and also allows you to mount third-party. For an uninterrupted live session, equip your Canon SLR with a power adapter and battery.
Conclusion
Live streaming is extensively used nowadays for gaming and work purposes. For a crisp and professional result, DSLRs are used as webcams for live streaming. These cameras are multi-functional and cost-effective.
Apart from this, they are highly portable and convenient to use. By using Canon SLRs for live streaming, you, as an individual, have full control over the exposure, framing, depth of field, and other camera features.
Canon SLRs are known for their ergonomics and design, which makes the camera easy to use even by a novice.
The Canon, as mentioned above, SLRs can be used for live streaming with minimum set-up and a professional look that you and your viewers will enjoy.