Are you planning to do a Halloween-theme photoshoot? Don't know how to include your pet in that theme? Here are some fantastic ways to solve your problems.
Photoshoots are the best way to create memories and cherish them in later years. Every festival has its theme and dress. Halloween brings a fun, creative, and scary vibe with lots of dark and bright colors. Pumpkins, lights, and bats are some common elements you see during these days. If you are a couple planning for a Halloween-themed photoshoot, make sure to include these elements, too.
Pets are an integral part of every family and deserve an equal space in the photo shoot. But how do you dress them up according to the Halloween theme? Including them in the picture according to the theme can be a challenging task.
Here are the 9 best ways to include your pets in the Halloween-themed photoshoot.
Creative Ways to Include Pets in a Halloween-Themed Couple's Photoshoot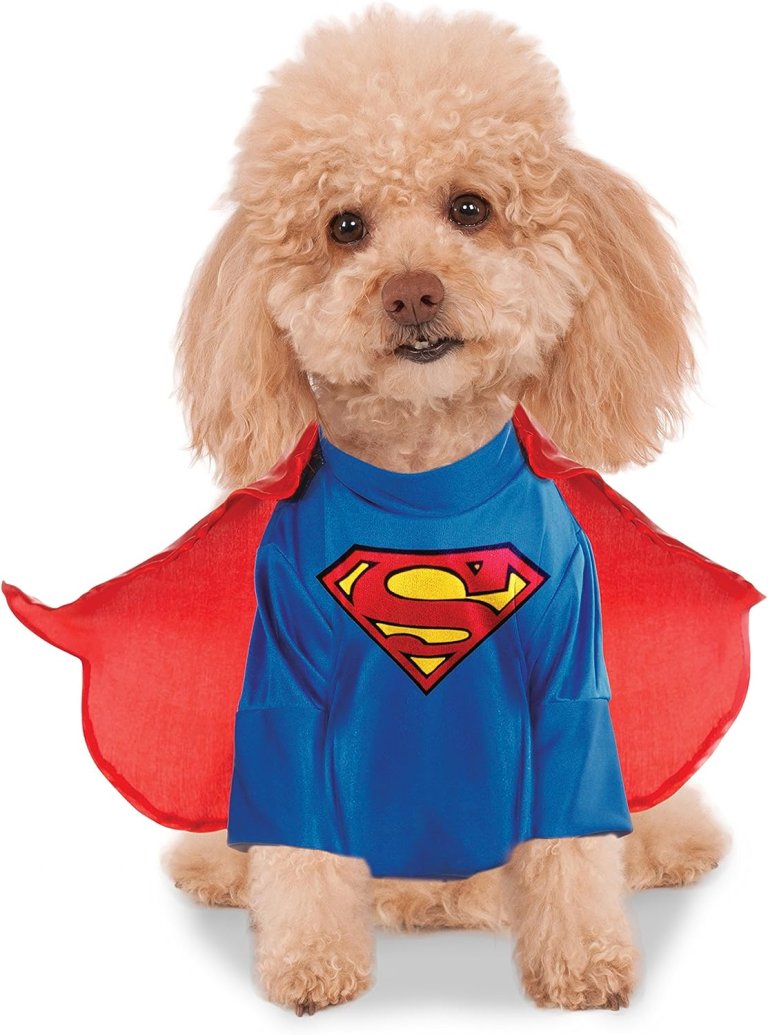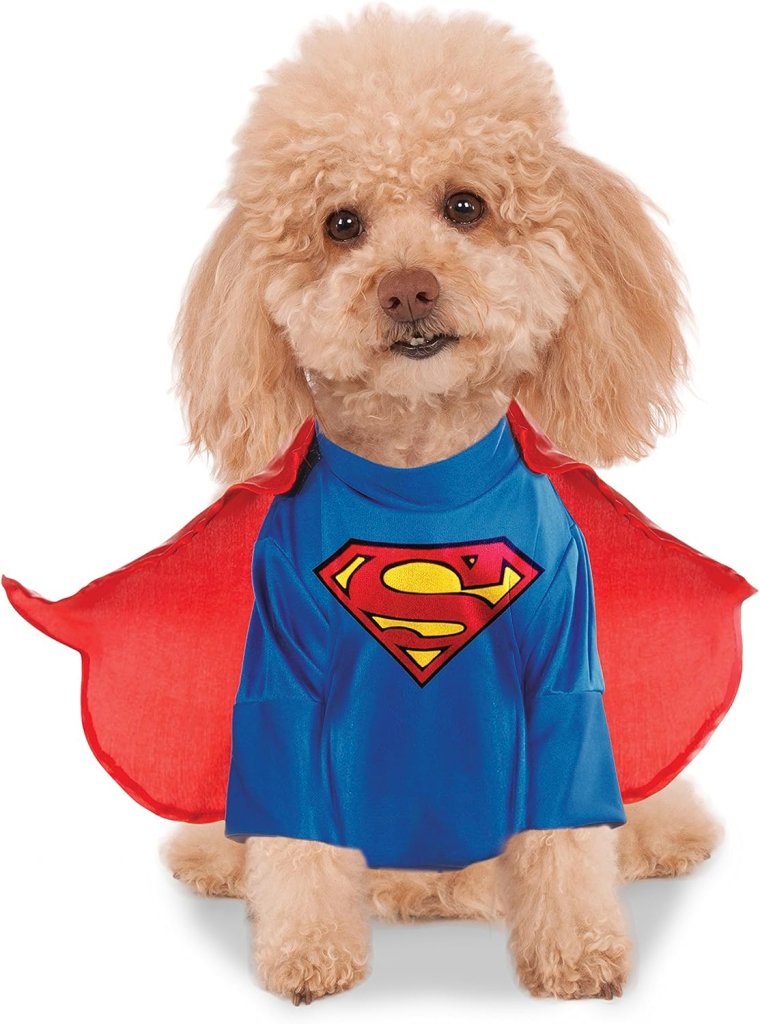 The blue shirt and red detachable cape will give your pet the best Superman look. Make this Halloween a power-packed one with this theme. Give your pet a makeover and make them the most powerful superhero. The bright shade of red and blue will highlight their presence in the photo shoot. As a couple, you can create a theme of Superman and dress up accordingly to get the perfect family photo.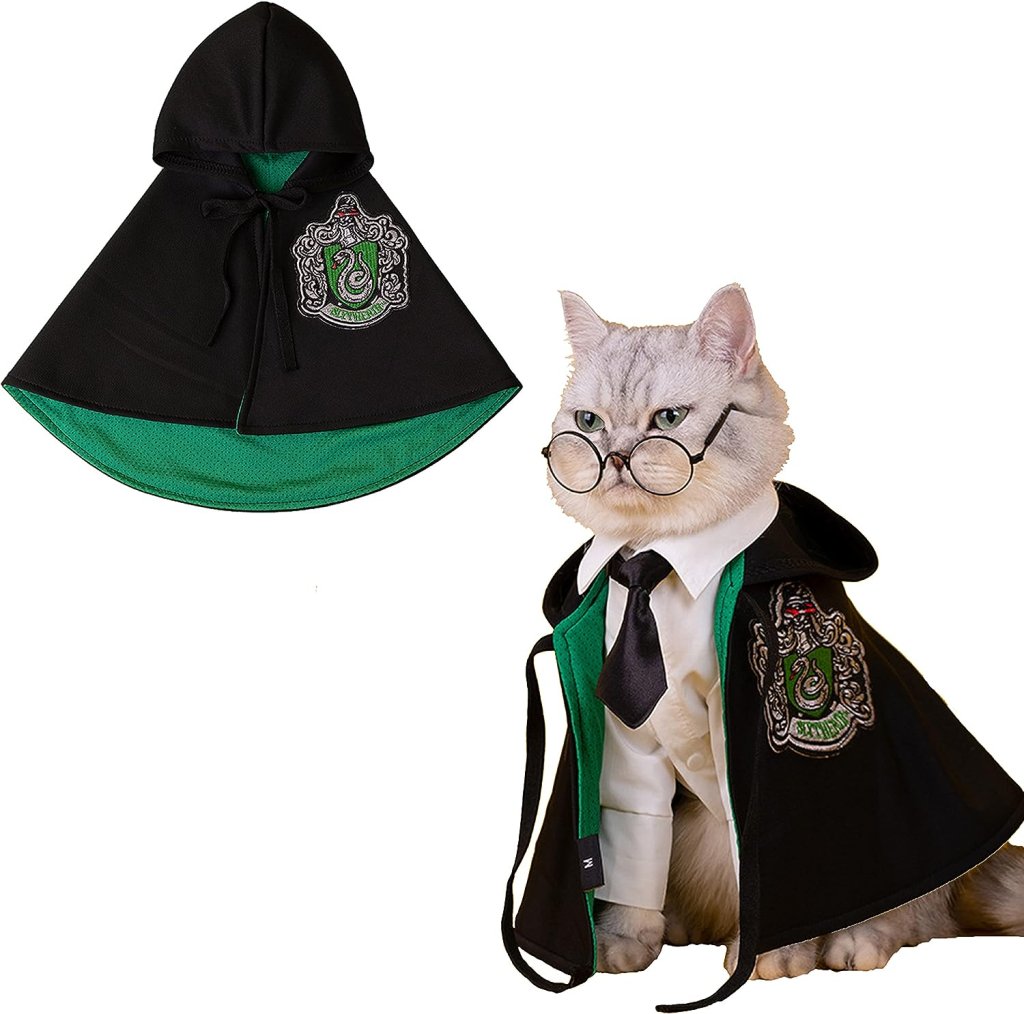 Are you a Harry Potter fan who loves to feel like a wizard? Then, this is the best theme for your Halloween photoshoot ideas for couples. Get a black and mysterious cape along with some funky glasses for the two of you. Let your pet dress up in this cape, tie, and spectacles to make your photo even more gloomy. Make your photo the most attractive one with this unique clothing theme for your pet. Add wands to your photoshoot and see the magic it unfolds.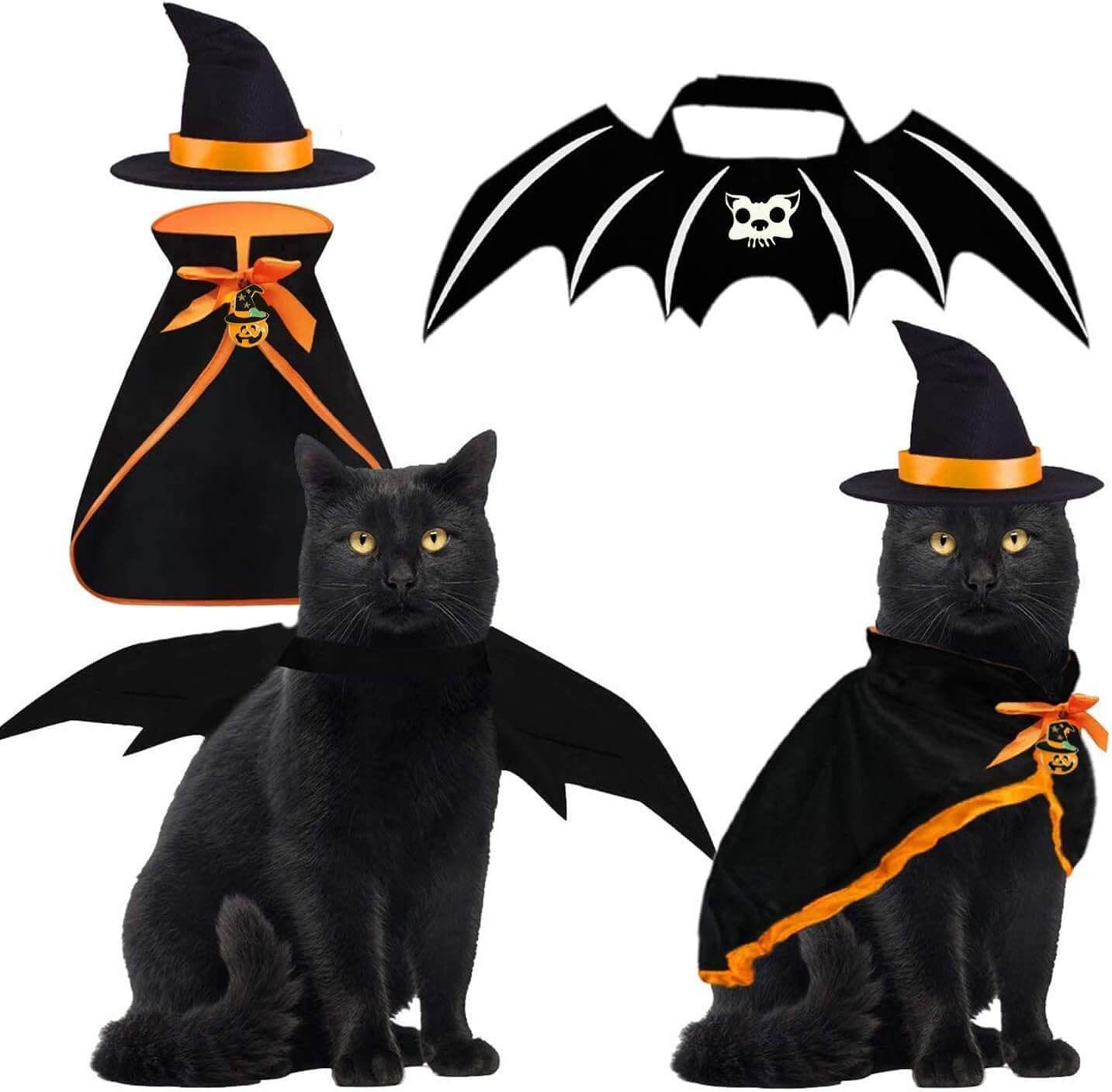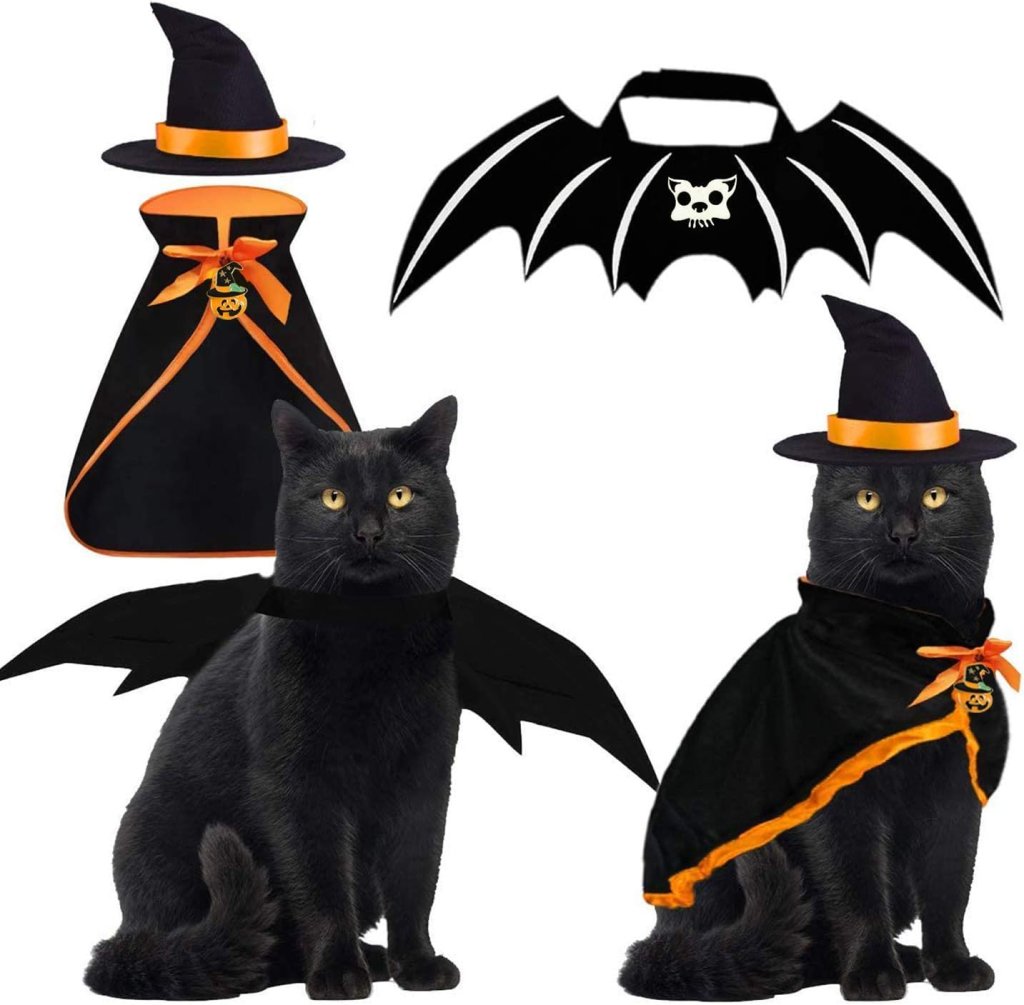 If you have a black cat or dog, they might already come across as a scary pet. The color black plays a huge significance in the Halloween theme. Add on to that blackness with this wizard cloak and hat. The orange border on these accessories brings the essence of pumpkins. You can also surround your pet with some small pumpkins around them to add a hint of brightness to their dark apparel.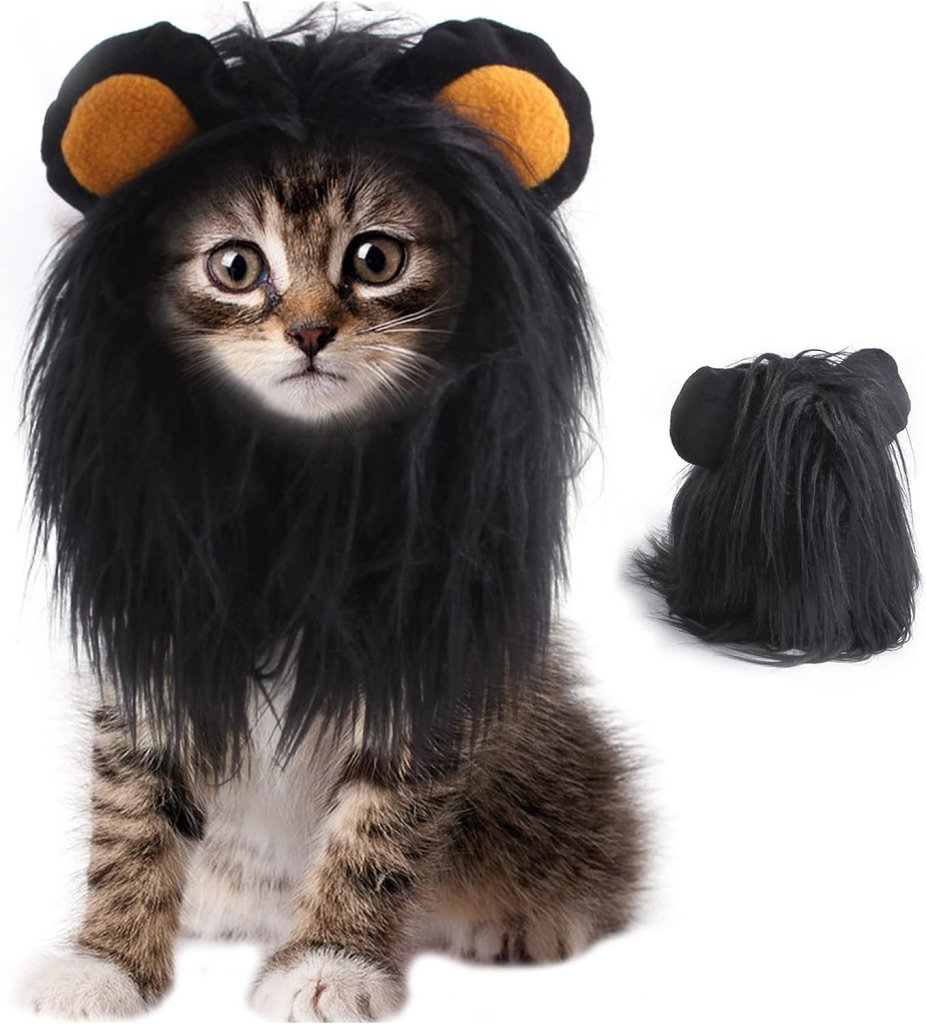 Add this lion mane wig if you don't want to burden your little pet with many accessories and keep their clothing simple. They are perfect for kitten cats and are extremely comfortable to wear. It comes in the form of a hat that looks like a wig and instantly converts your cute little kitten into a brave lion. Your pet will have an amazing, powerful look once they put on this hat. You can also bring a larger-size lion mane wig for your dog and cats. They are available in brown and black colors.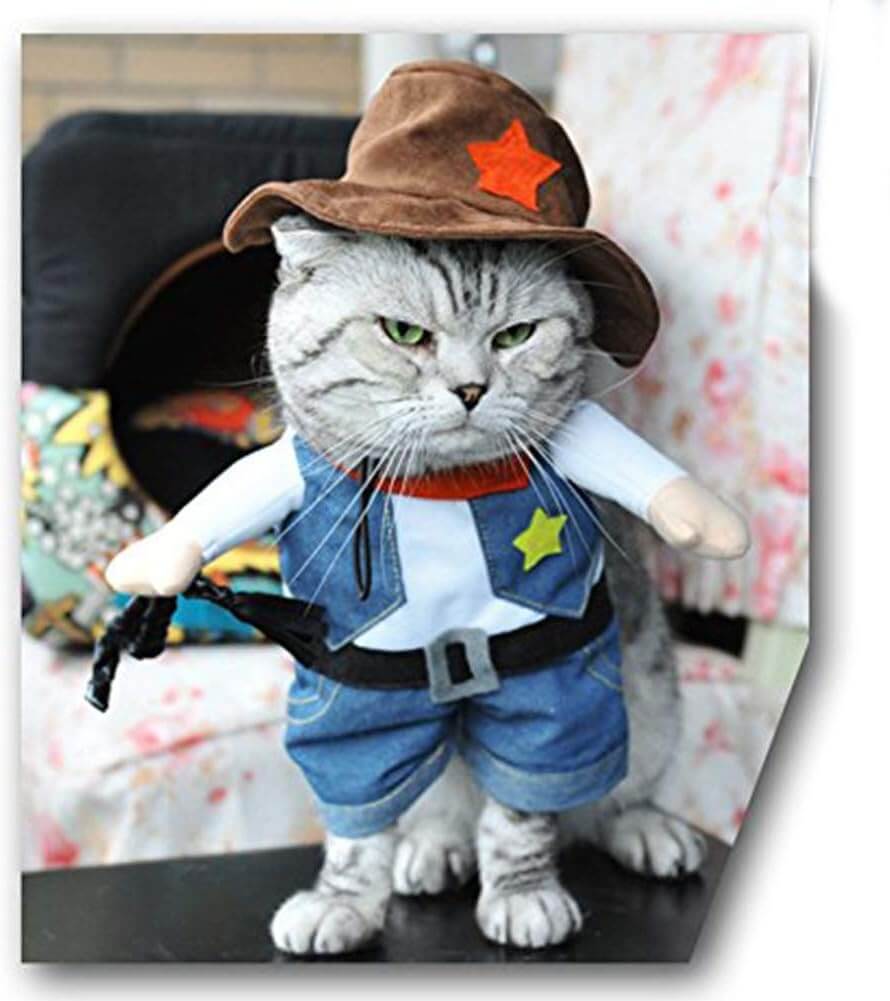 Are you planning to select a theme that is not so scary but more on the creative side? Then, this cowboy look is perfect for your Halloween photoshoot theme. Make it a couple of cowboy looks, and give yourself a quirky cowboy look with this unique costume. It uses high-quality fabric and workmanship to create an amazing piece of costume for your little one. Your pet will have a fierce yet funky look in the shoots.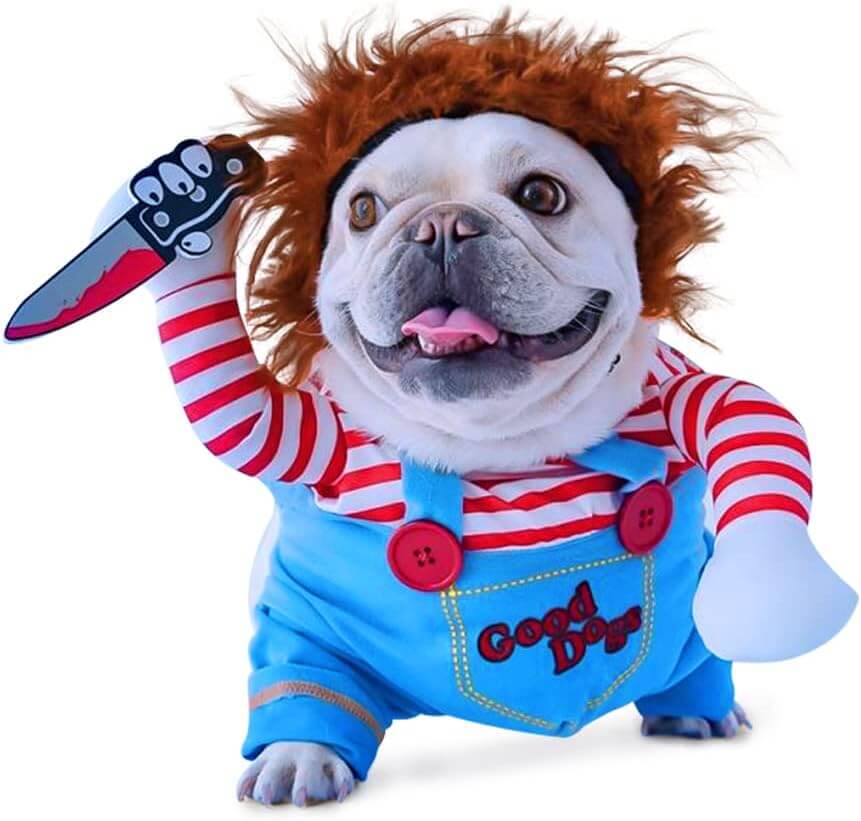 Are you going to adopt a scary dressing that involves fake blood and looks horrifying? Then, this deadly doll look might be the best option for your pet. The messy hair and a knife in the hand perfectly reflect the scary and horror vibes. No matter how cute your pet is, this deadly doll look will convert them into a frightening pet. It uses breathable and skin-friendly material that will keep your dog comfortable during the shoot.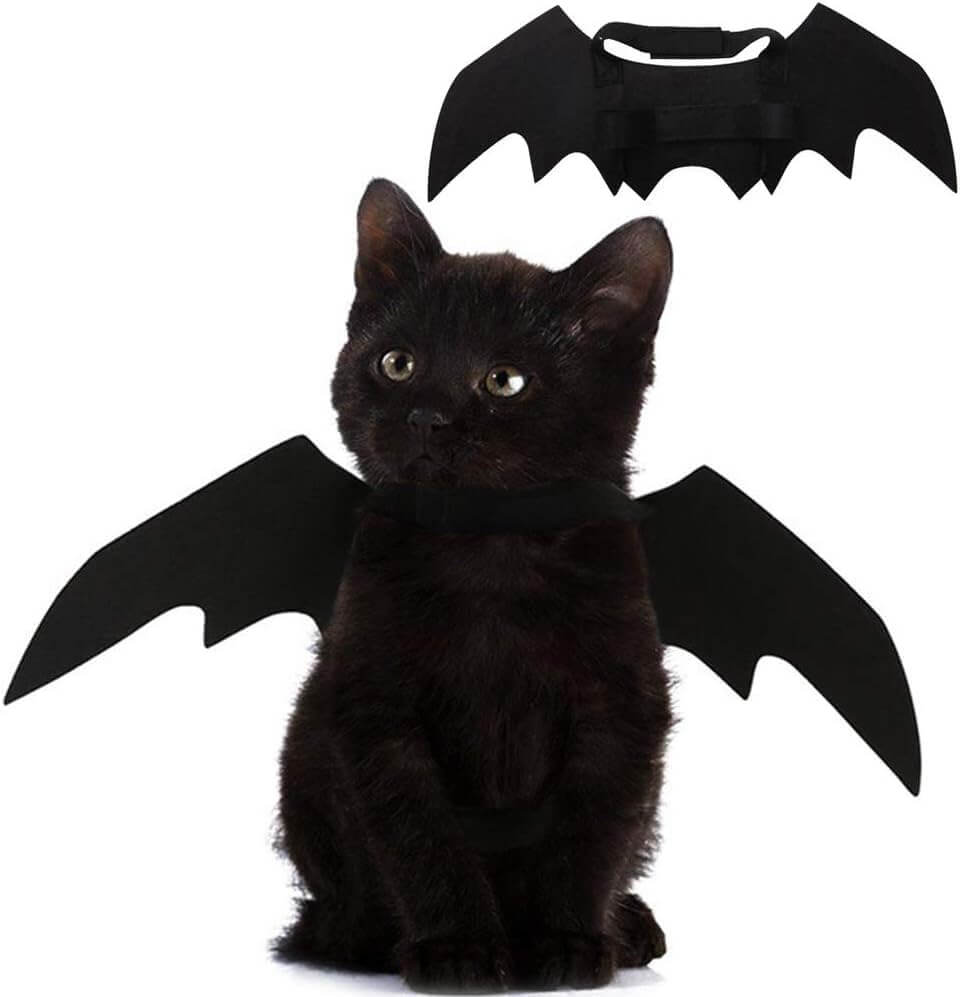 Bats are considered one of the scariest when it comes to Halloween nights. You will find them everywhere in the decor and dressing. Adding the bat wings look is an amazing way to bring a spooky theme to your Halloween photo shoot. Add these little wings on the back of your pet and hold them in your lap to get the best picture. Alternatively, you can also seat them beside you on a table or a chair.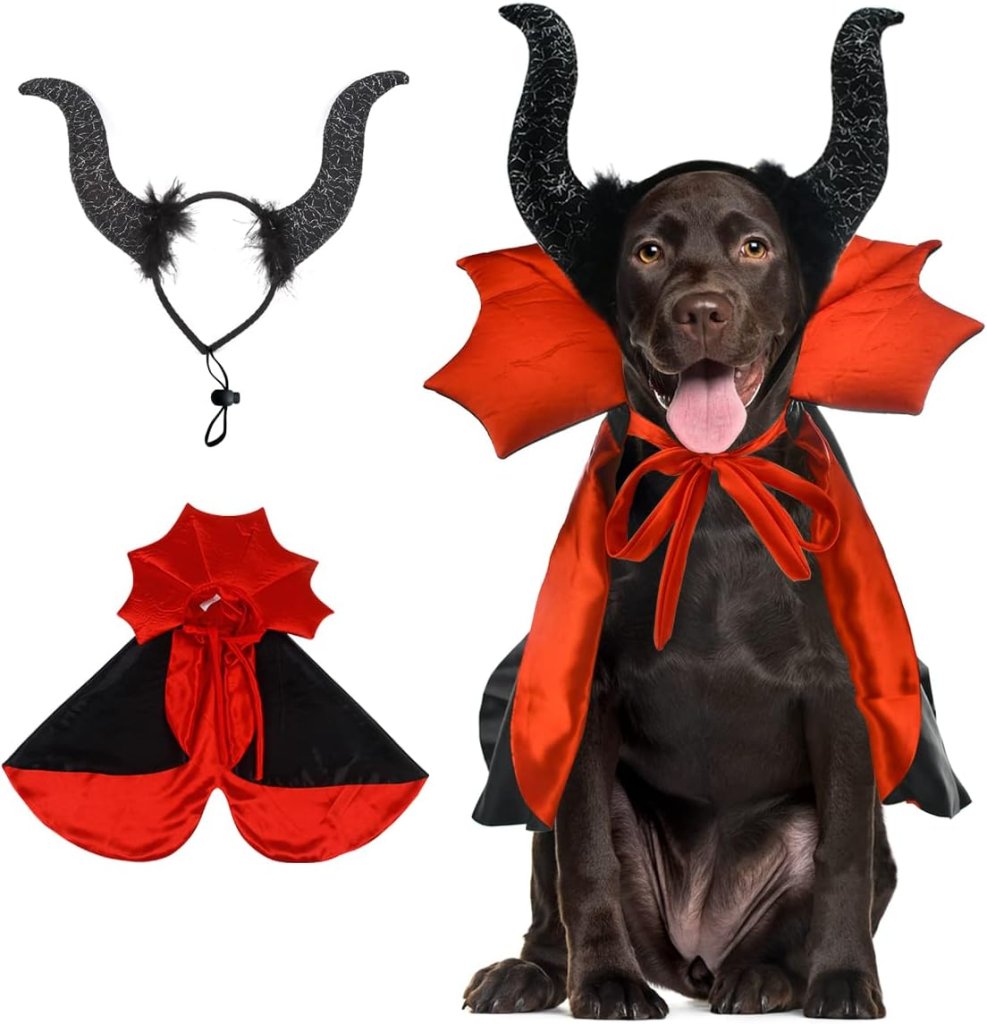 Sharp teeth, bloody make-up, and scary eyes are a sign of the vampire photoshoot. If you are up for something spectacular and down-right panicking, this is the look for you. As a couple, you can pull off this theme with your pet. Use this costume with scary horns and a red-black cape to give your pet the perfect vampire look. The soft feathers near the ear comfort your pet.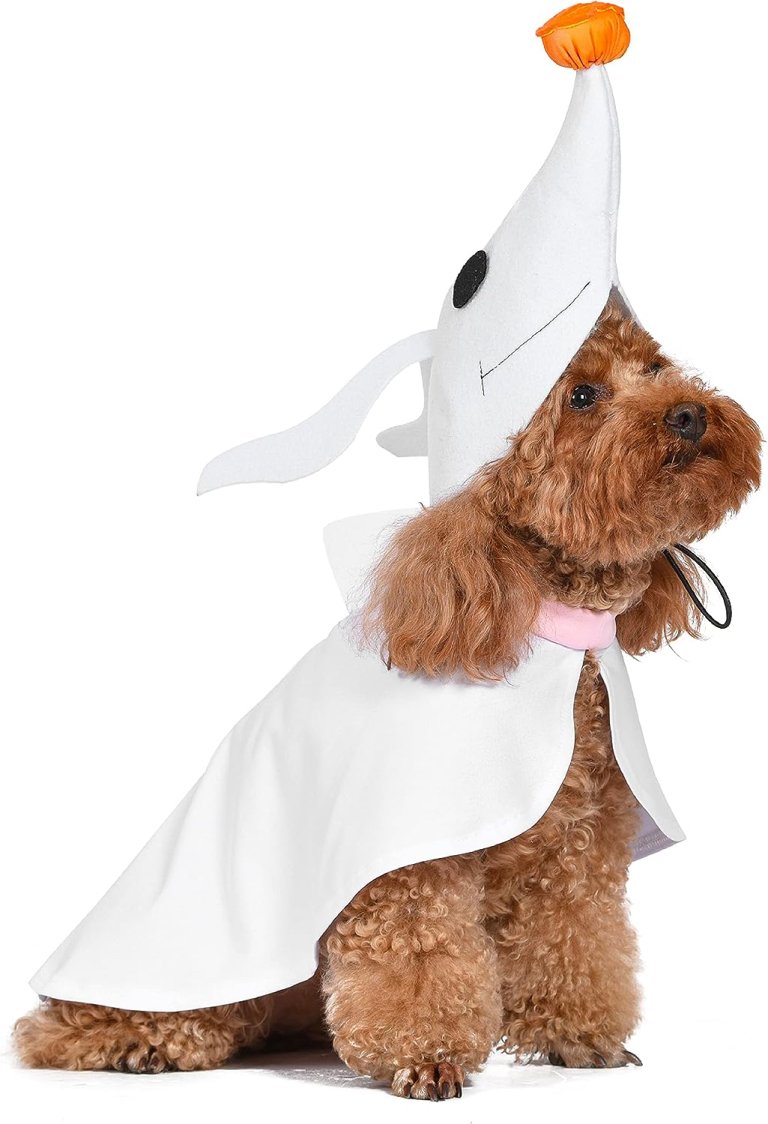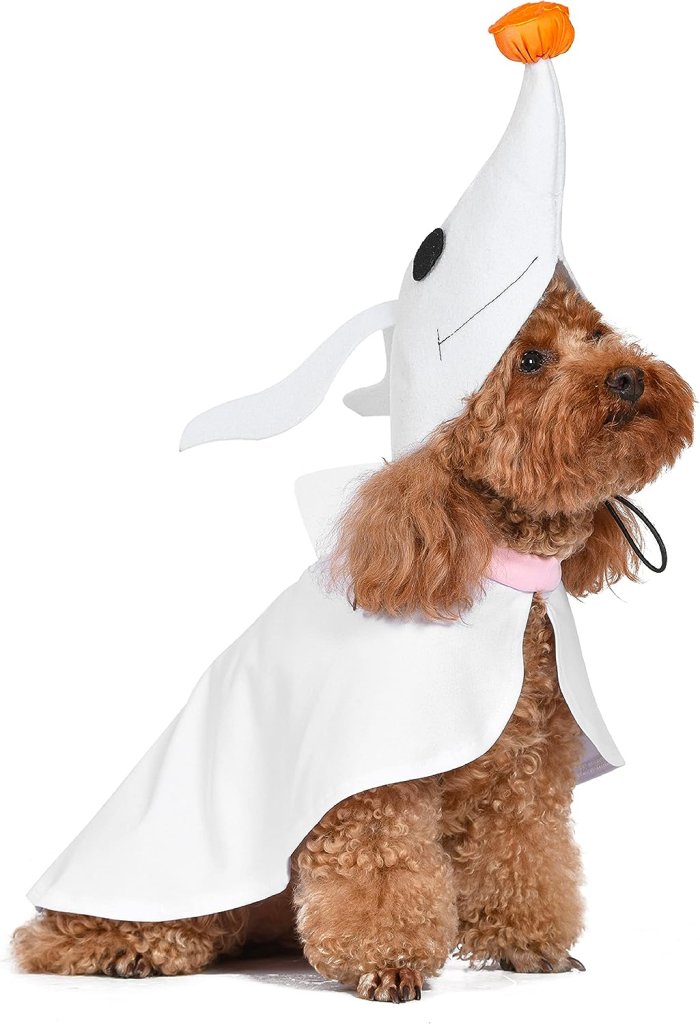 If white is the color of your Halloween-themed photo shoot, then this Disney-licensed dog costume is for your pet. It is not scary attire, but one that gives your pet a cute and appealing look. The extra large white cape and the cap will make your pet look exactly like Zeroin. Inspired by the Nightmare Before Christmas, this Disney-themed dress is perfect to add your little pet to the photoshoot.
Are You Ready for Your Halloween Photoshoot with Your Pet?
Enhance the quality of your shoot with the perfect props like orange lights, hanging bats, crows, and some pumpkins. Let your dressing and backdrop be in sync. Match your pet's outfit with your dress to give inclusiveness to their presence. Let your pets be in a comfortable position to get the best snaps.
You can also experiment with your pet's dressing by selecting a few costumes from the above list. Enjoy this photoshoot, and don't forget to capture the fun moments during the planning phase.
Let your Halloween photo be one of the best pictures on your bedroom wall.