Are you considering bringing your GoPro with you on your next adventure?
Of course, the first question that may have come to your mind is – 'Are Gopros Waterproof?'
Or do I need a protective case to protect it from damage and ensure its longevity? 
As an avid GoPro user, let's look at some critical factors before you take your GoPro on your next water-based adventure.
First and Foremost, What is a GoPro?
GoPro is a famous action camera brand that has revolutionized how we capture action-packed moments. Essentially, these tiny and highly durable cameras help capture amazing visuals regardless of whether we're talking low light conditions on land or below sea level.
Since its inception in 2002, GoPro has been known for its durability and waterproof capabilities. As a result, it has become a favorite among adventure enthusiasts, surfers, and divers, who love to capture their experiences. They come in many shapes (cube 8RE models) & sizes(9 HERO 7s black).
So that brings us back to our original question –
Is Your Go Pro Waterproof Without a Case?
The Short Answer is YES!
GoPro cameras are designed to be waterproof, and they can be used without a case underwater. However, the water resistance level depends on the camera model. The latest model, GoPro Hero 11, is waterproof up to 33 feet (10 meters) without a case. Even earlier models, such as HERO 7 Black, HERO 8 Black, HERO 9 Black, and HERO 10 Black, can be taken as deep as 33 feet underwater. You can use it in the pool, ocean, or any water body.
However, it is essential to note that the touchscreen on the GoPro Hero 11 does not work correctly underwater, even when these models are marketed as waterproof. Therefore, a protective housing or "frame" for your GoPro is still recommended when diving deeper than 33 feet (10 meters). This is because the added pressure at more profound depths of water can cause damage to your GoPro, even if it is waterproof. If you want to use the touchscreen, use a waterproof case. Also, if you plan to use the camera in rough waters, it is recommended to use a floaty case to keep the camera afloat.
Additionally, it's essential to keep in mind that the waterproof capabilities of your GoPro can be affected by factors such as water temperature, water pressure, and the presence of chemicals or saltwater. Therefore, taking extra precautions in these types of environments is essential.
Understanding the Difference Between Waterproof and Water-resistant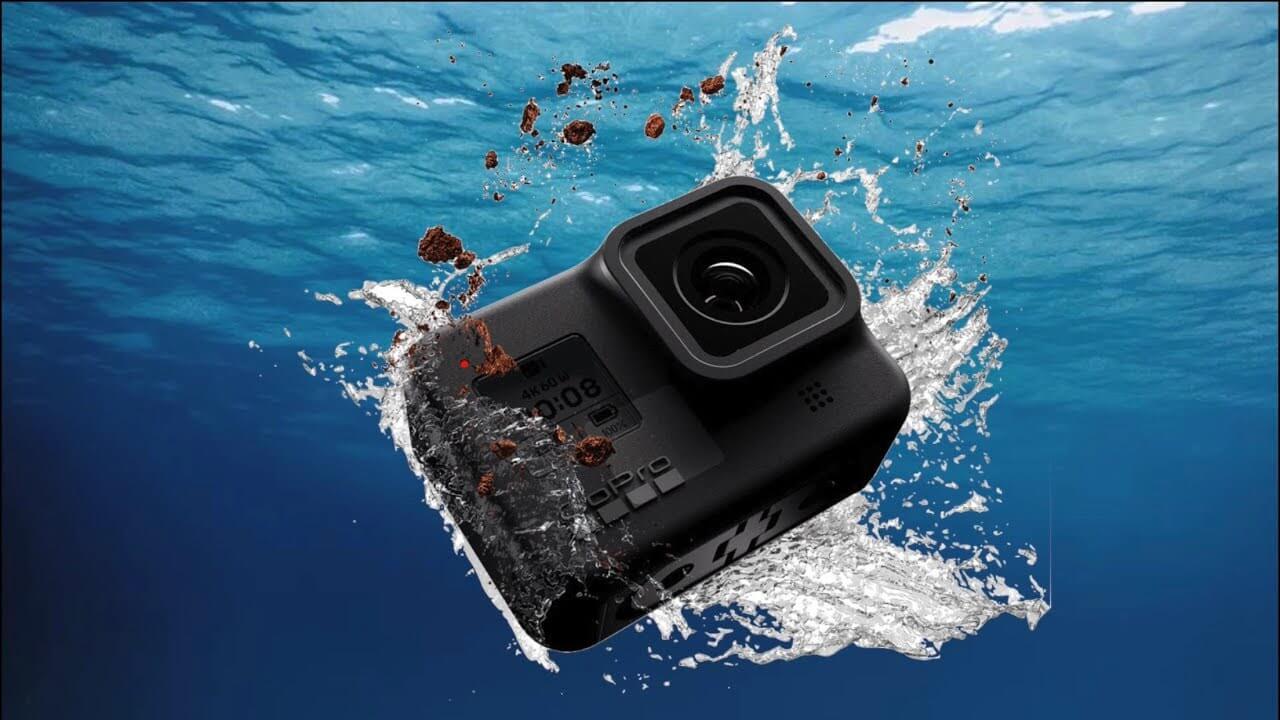 Waterproof and water-resistant are two terms that are often used interchangeably, but they have different meanings. Water-resistant means that a device can withstand exposure to water to a certain degree. For example, a water-resistant watch can handle some water splashes but cannot be submerged.
On the other hand, waterproof means a device can be submerged in water without damage. Waterproof devices have a specific rating that indicates their level of water resistance. It is important to note that even waterproof devices have limits and cannot be submerged beyond their rated depth.
Advantages and Disadvantages of Using a Case with a GoPro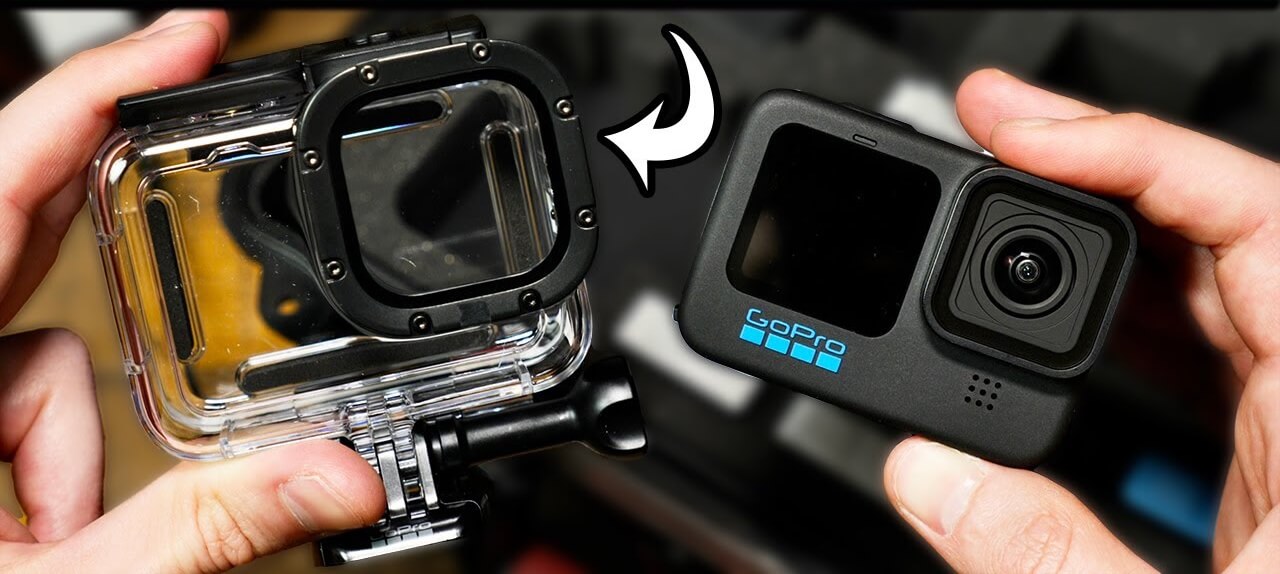 Using a case with a GoPro comes with its advantages and disadvantages. One of the main advantages is that it provides additional protection to the GoPro, mainly when used in rough waters. A waterproof case also allows you to use the touchscreen display underwater, which is primarily impossible with the camera alone, as we saw in the latest GoPro 11.
However, using a case can also have its disadvantages. A protective case can make the equipment bulky. It can also reduce the quality of sound and images captured by the camera in case external audio devices aren't used. Using a case also means removing it whenever you want to access specific camera controls.
Things to Keep in Mind Before Diving Underwater with Your GoPro Without a Case
If you plan to use your GoPro underwater without a case, there are a few things you should keep in mind to make sure your GoPro works optimally throughout your thrilling adventures:
Before taking your GoPro underwater, ensuring the waterproof housing seal is in good condition is crucial. Over time, the seal can become worn or damaged, compromising your device's waterproofing. To inspect the seal, carefully examine it and ensure it's properly aligned and debris-free. If you notice any damage or wear and tear on the seal, it's best to replace it before using your GoPro underwater.
Install the latest firmware updates to enhance the performance and functionality of your GoPro. Firmware updates can address issues with the waterproof housing, improve image quality, and enhance battery life.
Check Pre-installed Lens Cap Protection: Most GoPro models have a pre-installed lens cap to protect the lens from scratches and damage. Before using your GoPro underwater, ensure the lens cap is securely attached and debris-free. A scratched lens can affect the quality of your footage and may require costly repairs.
The deeper you dive, the more pressure your device will experience, which can cause distortions in your footage, impact battery life, and even damage internal components. To prevent this, use your GoPro within its recommended depth range, which has been mentioned.
Before taking your GoPro underwater, it's essential to understand the temperature rating of your device. Different GoPro models have different temperature ratings, which can affect their performance underwater. For example, some models are designed to operate in colder temperatures, while others may overheat in warmer water. Therefore, using your GoPro within its recommended temperature range is essential to ensure optimal performance.
Cases You Can Buy Online to Protect Your GoPro
If you do plan to get a case, which you really should. Look at the cases below to protect your GoPro from fall damage, water damage, or dust:
1. Standard Housing
The standard housing is the default protective casing with most GoPro cameras. It's designed to be durable and waterproof up to 131 feet (40 meters), making it an excellent choice for water sports and other activities. In addition, standardhousing cases are shock-resistant and protect your GoPro from minor impacts and scratches.
2. Dive Housing
The dive housing case is a must-have if you plan on deep-sea diving. This casing is waterproof up to 197 feet (60 meters) and has a flat lens optimized for underwater shooting. The dive housing also has a skeleton backdoor that allows you to access your camera's ports and capture clear audio underwater.
3. Super Suit
The Super Suit is a heavy-duty protective casing designed for extreme activities. It's waterproof up to 196 feet (60 meters) and has a durable design that can protect your camera from rocks, dirt, and other hazards. The Super Suit also has a skeleton backdoor and a waterproof touch backdoor that allows you to access your camera's touchscreen while underwater.
4. Frame
If you want a protective casing that's lightweight and minimalist, the Frame is a great option. This casing protects your camera from minor impacts and scratches while allowing you to access all your camera's ports and buttons. Unfortunately, the Frame is not waterproof, but it does provide good ventilation for your camera, which can be helpful in hot environments.
5. Rollcage
For those who need maximum protection for their GoPro, the Rollcage is the ultimate choice. This heavy-duty casing is designed to withstand extreme impacts, making it ideal for activities like motocross, BMX, and skiing. The Rollcage also has an open design that allows you to access your camera's ports and buttons while providing ample protection for your device.
Many different protective casings are available for GoPro cameras, each with unique features and benefits. Choose whichever type of casing suits your needs and can help protect your camera and capture amazing footage.
Maintenance and Care for Your GoPro After Using it in Water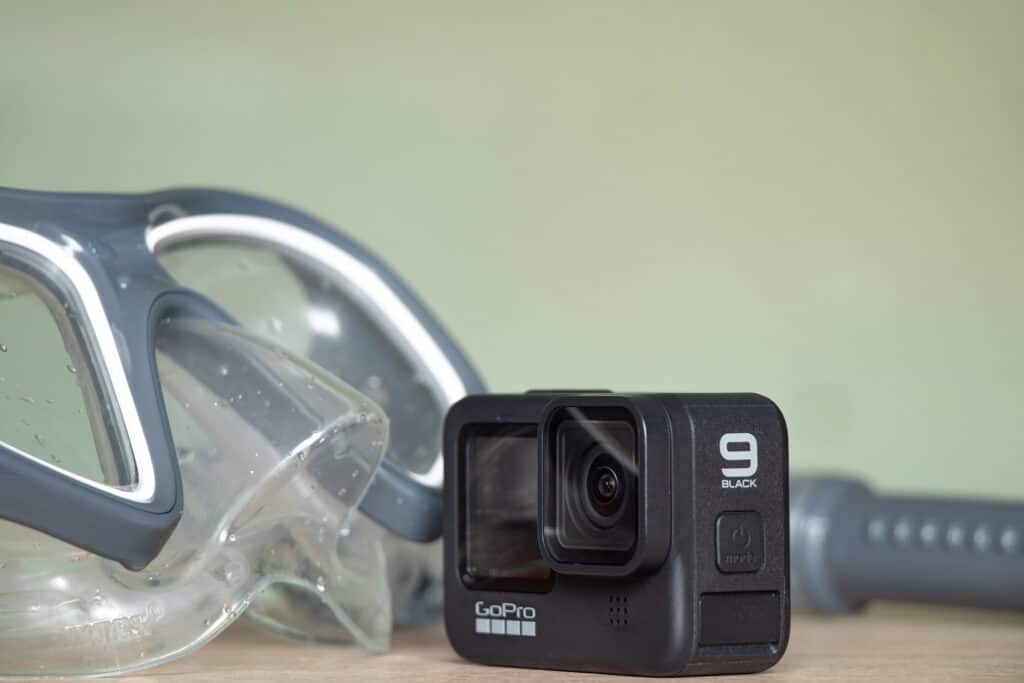 After using your GoPro camera in water, it is essential to take proper care of it to ensure its longevity. Firstly, rinse the camera with fresh water to remove any salt or debris that may have accumulated on the camera. Make sure to remove the battery and memory card before rinsing the camera.
Next, dry the camera thoroughly using a soft cloth or towel. Avoid using a hairdryer or other heating device, as it can damage the camera's internal components.
Finally, store your camera in a dry, cool place to avoid damage. If you plan to use your GoPro again soon, charge the battery fully before use.
Comparing GoPro Prices and Models
GoPro cameras come in different models and prices, so choosing the one that meets your needs is essential. The latest model, GoPro Hero11, is priced at $399.98 on its official USA website, while the previous model, GoPro Hero10 Black, is priced at $349.98 and comes with a 1-year GoPro subscription. The Hero11 Black Mini, a smaller version of the GoPro camera, is priced at $299 and comes with a year-long GoPro subscription. GoPro price may increase with time.
Is it Safe to Use a GoPro Without a Water Case?
In summary, GoPro cameras are designed to be waterproof. Therefore, they can be used without a protective case. Although several precautions are already built into individual products, like elemental splash resistance, a good rule of thumb would suggest opting for the additional casing. It would allow greater user flexibility while capturing adventurous moments and protect your device's warranty. Plus, why not use a casing when it ensures you get an enhanced reach of 130 feet (40 meters) with a waterproof case?
Using a case with a GoPro has advantages and disadvantages, and choosing the option that meets your needs is essential. If you plan to use your GoPro camera in water without a case, follow the tips provided in this article to ensure its longevity.
Overall, using a GoPro camera without a water case is safe, but it is essential to understand the limits of the camera's water resistance. With proper care and maintenance, your GoPro camera can capture all your underwater adventures without any worries.