We often assume that photography requires only a camera and creativity to capture images. However, this is not true, as we need some other photography equipment to have that perfect shot. However, photography equipment is the apparatus or equipment used for taking, developing, and enhancing photographs or moving pictures.
These tools not only make the photos or videos look great but also make them look lively. It is your skill set and creativity that are going to matter when it comes to photography; however, we cannot deny the fact that the choices that we make while adding photography equipment to our kit also have significant contributions. The features that your photography equipment should have depend upon the type of photography you are performing. Whether you are a beginner or a pro at photography, there is always a need for external resources to help you capture inspiring photos.
So here are some of the most basic and apparent tools that you will all need to kick-start your photography journey.
List of Essential Photography Equipment
There are several pieces of equipment that can be used to enhance the picture quality. Still, here we are discussing some of the essential photography equipment which will help you stand out among other photographers.
1. A Camera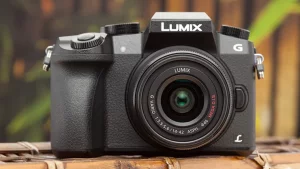 If you are into photography, you might already know what a camera is; it is an optical instrument that is used for taking photographs and moving pictures. It is the essential equipment used for photography on which other accessories are mounted to create a perfect image. As of 2023, Various types of cameras are being used for photography. These can be mainly grouped into four main types.
Camera phone: these are the cameras that are on our phones. These are convenient to use, cheap, and easy to share after taking.
Point and shoot camera: this is a compact camera design, easy to use, small enough to fit into a pocket, and less expensive than DSLRs.
DSLR camera: digital single lens reflex camera, these are large. They have interchangeable lens features, which allow them to take high-quality pictures.
Bridge cameras: this camera works as its name suggests; it bridges the gap between point-and-shoot cameras and DSLRs. It has a compelling zoom lens.
Each type has its advantages and disadvantages depending on its price, usage, and ease of handling.
2. Lens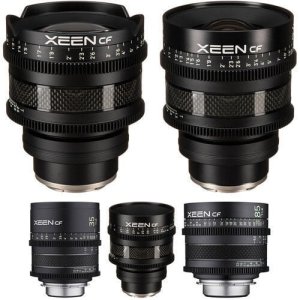 A Camera without a lens is like an eye without its lens, as a Lens focuses the light reflected from a scene or subject and all directed to the camera's image sensor, which captures the color and intensity of light rays that enter the camera through the lens. Therefore the camera lens can be called the 'eye' of the camera and is the most essential part. These are the eyes of the cameras since they are essential photography equipment to have.
There are two basic types of camera lenses:
Prime lenses: prime lenses are the ones that have fixed focal lengths, which restrict them from being used flexibly. They are fast and lightweight, making them easy to carry while traveling.
Zoom lenses: zoom lenses have different focal lengths, making them more flexible to use but also reducing their speed compared to prime lenses. These are bigger in size and heavy in weight.
3. Tripod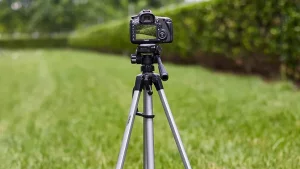 As the name suggests, it is a three-legged stand that is designed to hold and support a camera. A tripod is a very simple but one of the most basic photography equipment used to capture images. The primary use of a tripod is just like its design, simple and effective. It is mainly used for static shots, smooth camera pan, and tilts. Different types of tripods are categorized based on the kind of head they have. Now let us look at the different kinds of tripod heads that will help you choose the right tripod for the kind of photography You do.
Ball head: as the name suggests, it has a ball on its head that rotates to move the camera angles.
Pan and tilt tripod head: it comes with two handles that allow it to move in only horizontal,l, and vertical directions.
Fluid head: it uses a hydraulic damping system for smooth shots. It helps in maintaining friction which further helps in smooth transitions.
Motorized tripod head: it has a motor powered by a battery that helps accurately move the camera.
4. Filters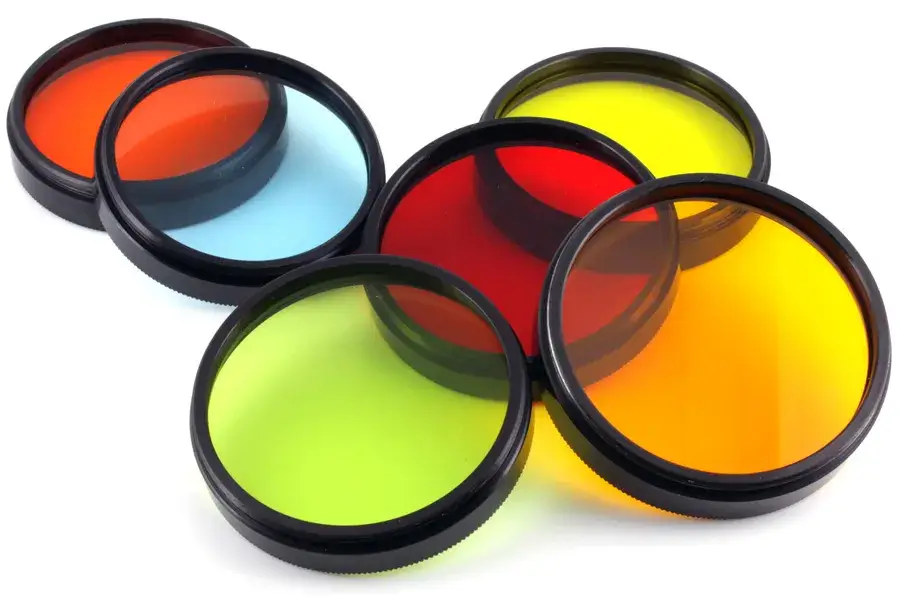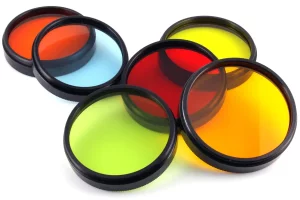 They are photographic equipment that is made out of sheets of glass mounted on the camera lens serving different purposes to the photographer. They are like sunglasses protecting camera lenses from damage and reducing the amount of light entering the lens. They can also be used to add colors and extra effects to the photograph. So let us know about this photography equipment that adds so much to a photograph.
Types of camera lens filters are:
Polarizing filters: these are mostly useful where there is harsh sunlight as it uses sunlight to enhance the colors in the picture.
Neutral density filters: it reduces the intensity of light entering the lens, which allows us to shoot slow shutter speeds.
Color compensating filters: these filters are used to balance the color while shooting where there is a lack of natural light to match the tone of the scene.
Macro filters: it helps in exploring macro photography without compromising the quality of the picture.
Special effects filter: these filters add some special effects elements to the picture, making it look more creative and eye catchy.
5. Photographic Lighting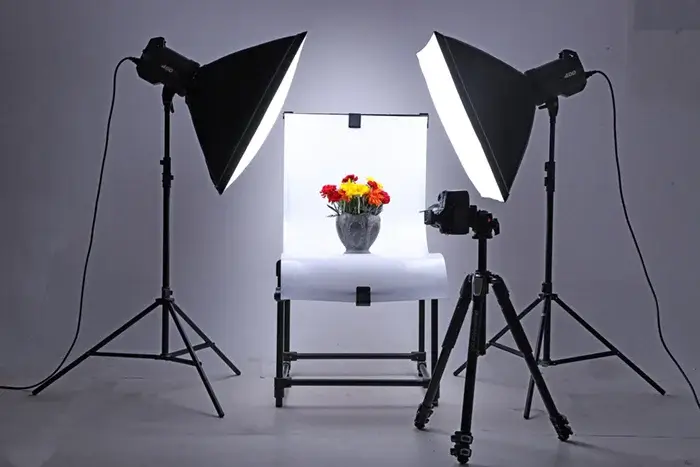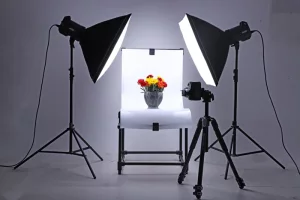 In photography, there is nothing without light. Therefore photography equipment like lighting plays a fundamental role in making a perfect image. Hence to get an image with the best texture and color, it is very necessary to control and manipulate light appropriately. The light used in photography is either natural or artificial. The natural source is the sun, and the artificial light is mainly taken out of this photographic lighting equipment which varies in terms of usefulness, portability, price, etc.
Continuous light: these are the lights that glow continuously and do not flash.
Strobes: It is a light that produces continuous flashes and is used as the most common light and studio by professionals.
Flashgun/Speedlight: Flashguns / speedlight are small sources of light and are essentially used in studios.
6. Memory Card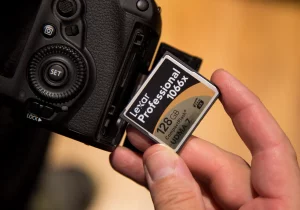 There is no use in taking pictures if we do not have a place to save temporarily or permanently. Therefore memory cards have been introduced as photography equipment to save images and moving pictures that we can access later. The type of memory card to be used depends upon the slot in the camera provided. With the advancing technology, various types of memory cards are now available in the market. Let us have a look at a few of them.
SD (SECURE DIGITAL): This photography Equipment has the most popularity in the photographic market as it is compatible with most cameras, DSLRs, and smartphones. It also comes in smaller sizes, such as Mini and Micro, which are mostly used for phones and other equipment.
CF CARDS (COMPACT FLASH): These are bigger in size than the SD memory cards but are more advanced in technology than the SD cards having a higher transfer rate but for a hefty price.
7. Camera Bag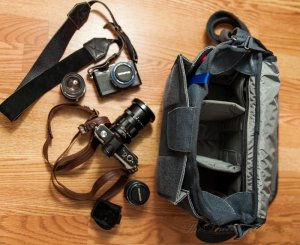 This is photography equipment that will be used whether you are a beginner or a pro in photography, as everyone wants to protect their camera from damage and dust. The search for a good camera bag never ends, so here are some types of camera bags u can go through to know the type u need depending on the recent styles.
Camera pouches: Camera pouches are recommended for a small camera body and some space to keep a memory card and cable. It is compact in size and easy to keep with just a strap attached to it.
Camera holsters: It is just like a camera pouch with a big room for a camera that is big in size and also has space for other smaller accessories.
Shoulder bag: Shoulder bags are among the most popular Camera bags as it is easy to carry on the shoulder all day and also provide space for a big camera and a couple of lenses with room for extra batteries.
Rolling case: These are like trolley cases with a lot of space in them to carry a complete photography equipment kit, and it also provides protection from impact, water, and dust.
Summing It Up
It is truly said that a well-equipped photographer doesn't make a great photographer. It is the skill of the photographer that makes the photo incredible. A good photographer with underrated photography equipment will still be a good photographer but have you thought if he gets access to the right equipment of good quality, then how far the quality of the photos can enhance?
However, the basic necessities that we have mentioned above are not very expensive, and you can buy them easily even if you are on a budget. Even if you are not able to buy all of these types of equipment, you don't have to worry about it. You can still mana e to take alluring pictures with your creative mind and amazing coordinating skills.
However, the only thing matters is your dedication, and nothing will fall in the way of your learning. Moreover, keep following your passion.