If you're a photography enthusiast, you've probably heard of the legendary Sony a7III. This mirrorless full-frame camera was released in 2018 and soon garnered a reputation for its remarkable capabilities. As a result, it has become a go-to choice for professionals and amateurs.
So, what's all the fuss about? Well, for starters, the a7III delivers exceptional image and video quality. Its full-frame sensor and advanced image processing system make it a powerhouse for capturing stunning visuals.
But that's not all. The camera's low-light performance is also noteworthy. We've all experienced the frustration of getting grainy photographs when photographing in low-light conditions. Fortunately, the a7III's high ISO range allows you to shoot clear shots even in low-light circumstances.
This blog will review the specifics of the Sony a7III's features and performance. Then, whether you're a beginner or a seasoned pro, we will answer why this camera is worth considering. So, let's get started!
Sale
The Sony A7III: An Overview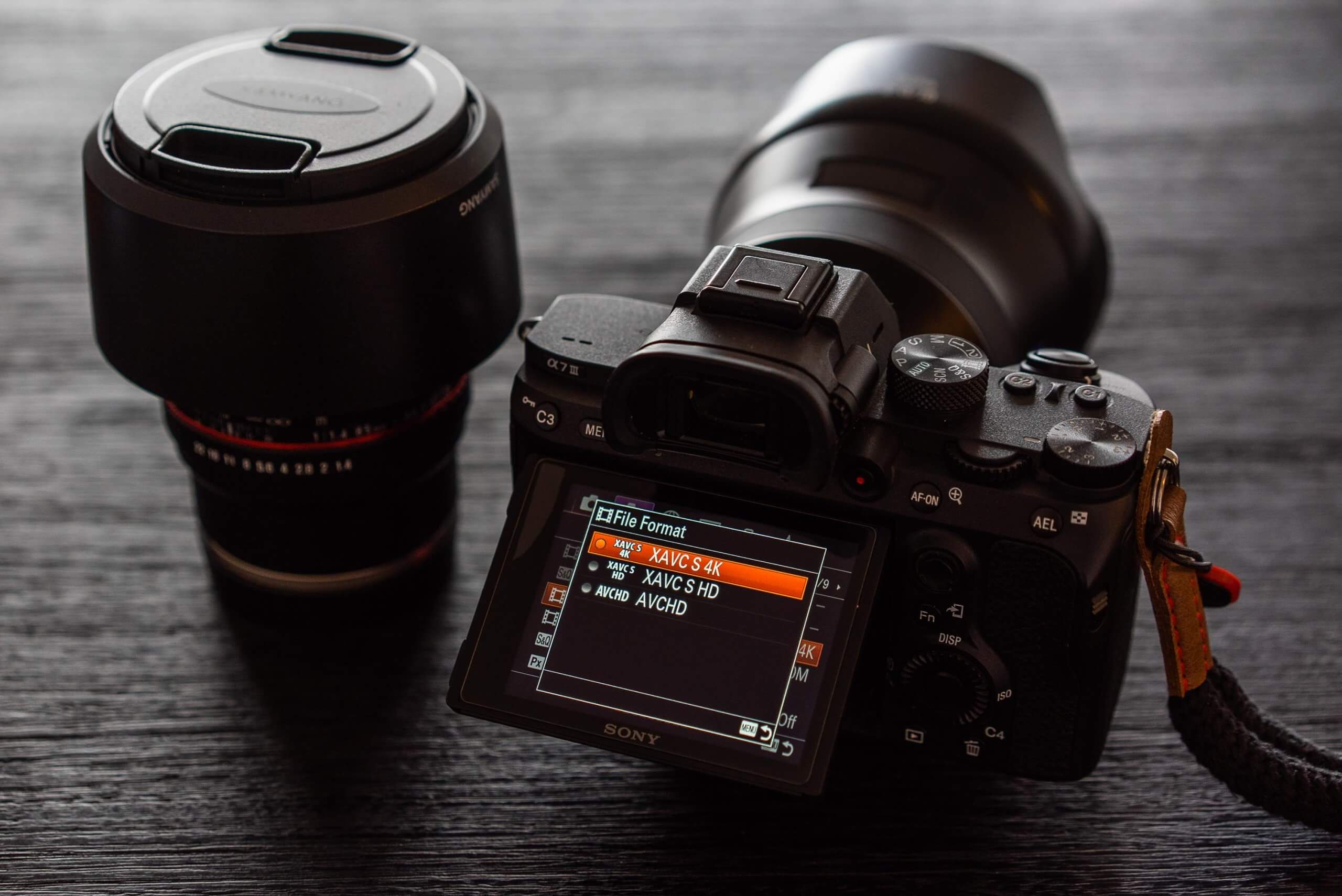 The Sony A7III is a flexible camera that can meet various photography and filming needs. With a wide dynamic range, fine details, and accurate colors, the 24-megapixel CMOS sensor produces superb image quality. In addition, the sensor's remarkable ISO range of 100–51200 also enables excellent low-light performance (expandable to 50-204800).
The autofocus technology of the A7III is one of its most notable features. Fast and precise focusing is made possible by its 693 phase-detection points and 425 contrast-detection points. This makes it a fantastic choice for capturing fast-paced scenes such as wildlife and sports photography. Furthermore, the camera's in-body image stabilization feature adjusts for camera shake, allowing you to capture sharp photos and smooth footage even while shooting with bare hands.
Regarding video shooting, the Sony A7III spears ahead with a 4K resolution of up to 30 frames per second and Full HD capabilities of up to 120 frames per second. This makes it an excellent choice for videographers who wish to capture cinematic footage with high-quality details and fluid motion.
The Sony A7III is an excellent camera with superb performance and versatility. Whether you're a professional or an enthusiast, the A7III camera can meet and surpass your expectations.
Build Quality, Ergonomics, and Handling
The Sony A7III has enhanced ergonomics and handling thanks to Sony's newest mirrorless body design. In addition, with a broader grip size to accommodate Sony's improved Z-type battery, the camera feels balanced while capturing shots. Despite being slightly larger than its predecessor, the A7 III remains very small compared to full-frame DSLR cameras.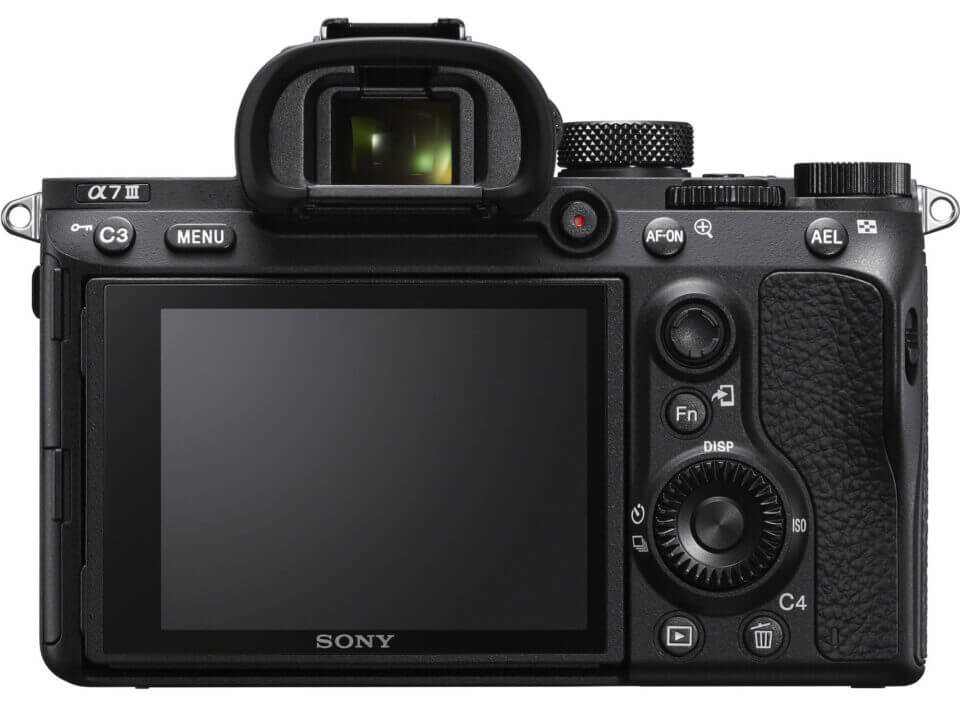 Sony portrays the A7 III as dust and moisture-resistant, although the lack of rubber seals throughout the body and port doors may limit its capacity to handle extreme weather conditions. The camera's control configuration is identical to that of the A7R III and a9, with minor physical variations.
Rear LCD Screen
The Sony A7III's 3-inch type 921,600-dot touchscreen Display can be tilted to 107° and 41° downward. The LCD screen's resolution is lower than some of its competitors, but it is still touch-sensitive and has Touch AF and Touchpad functions. However, the touchscreen implementation on Sony's mirrorless cameras remains immature and seems less polished than its competitors.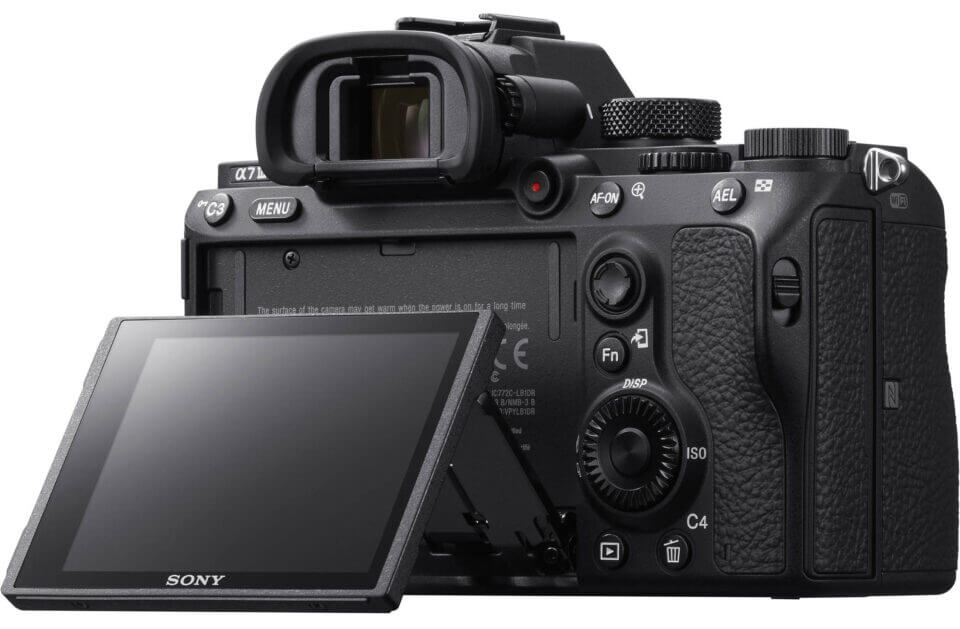 Connectivity
The Sony A7III has several impressive connectivity options, including built-in Wifi with NFC for file transfer, a USB 3.1 Type-C terminal for faster image transfer speeds, a Micro USB 2.0 port for powering the camera, a Type-D Micro HDMI port, a 3.5mm headphone jack, and an external mic jack.
Camera Menu
Sony A7III's menu layout is still confusing and tough to navigate. Several parameters, including video quality and custom button settings, Autofocus choices, Exposure and ISO settings, and Flash settings, are hidden behind perplexing menu tabs. There is no specific Movie settings tab in the menu and no option to customize the camera's controls within the Settings menu. The first and second top-level menus share the same icon, whereas the rest use different icons. Sony may learn something from Canon and Nikon in this regard.
Battery
The Sony A7III has an industry-leading battery life for a mirrorless camera, with up to 710 photos under CIPA settings when using the NP-FZ100 battery. This is about twice the battery life of its predecessor, the A7 II, which used the NP-FW50 battery. The improved battery life of the Sony A7III is attributed to its usage of the new Z-type battery, which was launched with the Alpha 9. As a result, during real-world testing, users could shoot for a day on a single charge, even using features such as the EVF, rear screen, and vibration reduction.
Video/Movie Recording
The Sony A7III has exceptional video capabilities, with the 6k sensor readout enabling full-frame pixel 4K/24p video with no reduction, slow-motion filming at 1080/120fps, and decreased rolling shutter. The camera takes 6k pixel information and downsamples it to 4k, resulting in outstanding 4k films. With image profiles and the ability to capture Log footage internally, the Sony A7III provides comparable video quality to the A9 at half the price. It also has zebra warnings for exposure, focus peaking, and crisp HDMI output, making it a good choice for videography at this price.
Buffer and Autofocus Performance
The Sony a7III has advanced and clever autofocus technology inherited from the a9 camera. The camera boasts over 693 phase-detection autofocus points that cover 93% of the frame. The camera's autofocus system is twice as quick as the a7 II and has 425 contrast-detection focus zones for low-light focus accuracy. Furthermore, the camera's phase-detection coverage encompasses 93% of the frame, allowing it to track individuals as they approach the image's edges.
The camera has several autofocus zones, including Wide, Zone, Center, Flexible Spot (Big, Mid, Little), Extended Flexible Spot, and Lock-On Focus. The A7 III's autofocus is superb for static subjects, focussing swiftly and accurately even in low light. In addition, the camera can focus down to -3EV with an F2 lens, and the overall hit rate for Eye AF, which seeks out and tries to focus on a human eye in the frame, has been considerably boosted.
The A7 III's continuous autofocus operates admirably, being both speedy and accurate thanks to its 693 phase-detection point autofocus technology. In addition, lock-On AF is offered with a Wide Zone, Center, Flexible Spot (small, medium, or enormous), or Expand Flexible Spot. The Lock-On AF tracks a subject based on its shape and color, encircling it with a shapeshifting frame that changes shape and size depending on the subject's location.
The Sony A7III has a buffer capacity of about 177 frames for compressed RAW images and approximately 89 frames for uncompressed RAW photographs. This enables high-speed continuous photography at up to 10 frames per second, making it ideal for recording fast-moving action. The autofocus and buffer performance of the Sony a7III is good overall, with fast and accurate autofocus and high-speed continuous shooting capabilities.
Image Quality
The Sony A7 III is a compelling full-frame mirrorless camera with excellent image quality, especially at high ISOs. Its 24.2-megapixel back-illuminated full-frame imaging sensor offers a superb resolution and file size mix, with improved image quality at high ISOs and a more dynamic range than the A7 II.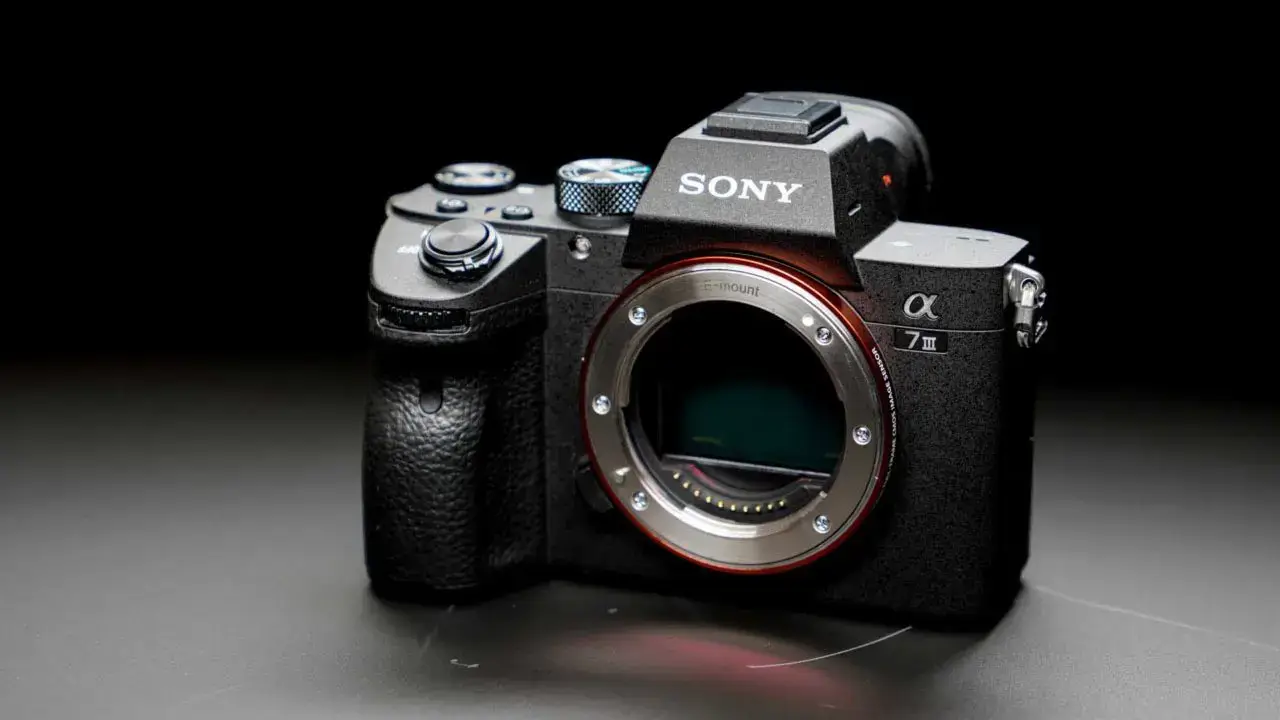 1. Quality JPEG
Sony's JPEG files have improved recently, with enhanced sharpening algorithms and color responsiveness. As a result, the A7 III produces exceptionally clean and detailed JPEGs at base ISO with minor sharpening artifacts. In addition, the camera's JPEG engine can extract nearly as much detail as converted RAW files.
2. RAW Quality
The A7 III delivers superb RAW files with class-leading dynamic range and clarity. The AA filter in the A7 III is weaker than that in the Sony Alpha 9, resulting in more pixel-level detail on the A7 III. The A7III is a perfect way to get the desired color when combined with Capture One's Raw Converter.
3. Dynamic Range
The A7 III's dynamic range performance is outstanding and among the finest for a full-frame sensor. While shooting in uncompressed RAW, the camera notably benefits from a 14-bit readout, allowing it to record its entire dynamic range. With a one-stop gain over the A7 II and 1.3 stops over the A9, the A7 III has almost the same dynamic range as the A7R III at base ISO. From ISO 2000 to ISO 12800, the A7 III boasts a 1.5-stop gain over its predecessor.
4. ISO Performance
The A7 III performs well at low ISOs, with clean images at ISO 100, 200, 400, and 800. A small amount of noise can be seen in the shadows at ISO 800. With higher ISOs, noise increases, but image quality remains excellent. At ISO 1600, there is somewhat more noise evident, but it is minimal. At ISO 3200, more excellent luminance and chrominance noise is visible in the mid-tones.
At ISO 6400, overall noise increases again, but colors and details remain fine. At ISO 12800, there is a significant increase in overall noise, with chrominance noise appearing throughout the image. At ISO 25600, chrominance noise dramatically affects image quality, although the A7 III preserves useable image quality.
Overall, the Sony A7 III is a top-performing full-frame mirrorless camera with exceptional image quality, particularly at high ISOs, making it an excellent option for low-light shooting.
Pros and Cons of Sony A7III
The Sony a7III has both advantages and disadvantages. On the plus side, the camera provides superb image and video quality, a quick and precise autofocus mechanism, and various features. The camera's battery life is also outstanding, and its compact and weather-sealed construction makes it easy to use in multiple conditions.
On the negative side, the camera's menu structure can be complicated for first-time users, and the touchscreen isn't as snappy as some other cameras on the market. The camera's low-light autofocus capability might also be enhanced; however, this is a minor concern.
Comparing with Newer Models
Despite being a few years old, the Sony A7III is a capable and reliable camera that can compete with newer models. While it lacks some of the latest features and technologies, it provides excellent performance and usefulness at a low cost, making it an attractive solution for photographers and videographers on a tight budget.
Additionally, firmware updates have expanded the A7III's capabilities over time, ensuring that it remains a competitive alternative in the market. However, subsequent models, such as the Sony A7IV and Sony A7SIII, offer additional features, like a flip screen, higher-quality stabilization, or a more user-friendly menu system, which may be necessary for some photographers.
While it lacks current cameras' color depth and steadiness, it holds its place and provides photographers with a stable and versatile instrument.
Who is the Sony A7III for?
The Sony A7III is an excellent choice for photographers and videographers looking for a trustworthy, flexible camera capable of producing stunning results in various genres. It offers a low-cost entry point into full-frame mirrorless cameras while exceeding some of the most recent models. Whether you're a pro or a beginner, the A7III's extensive feature set and outstanding performance make it an intelligent investment for any photographer or videographer.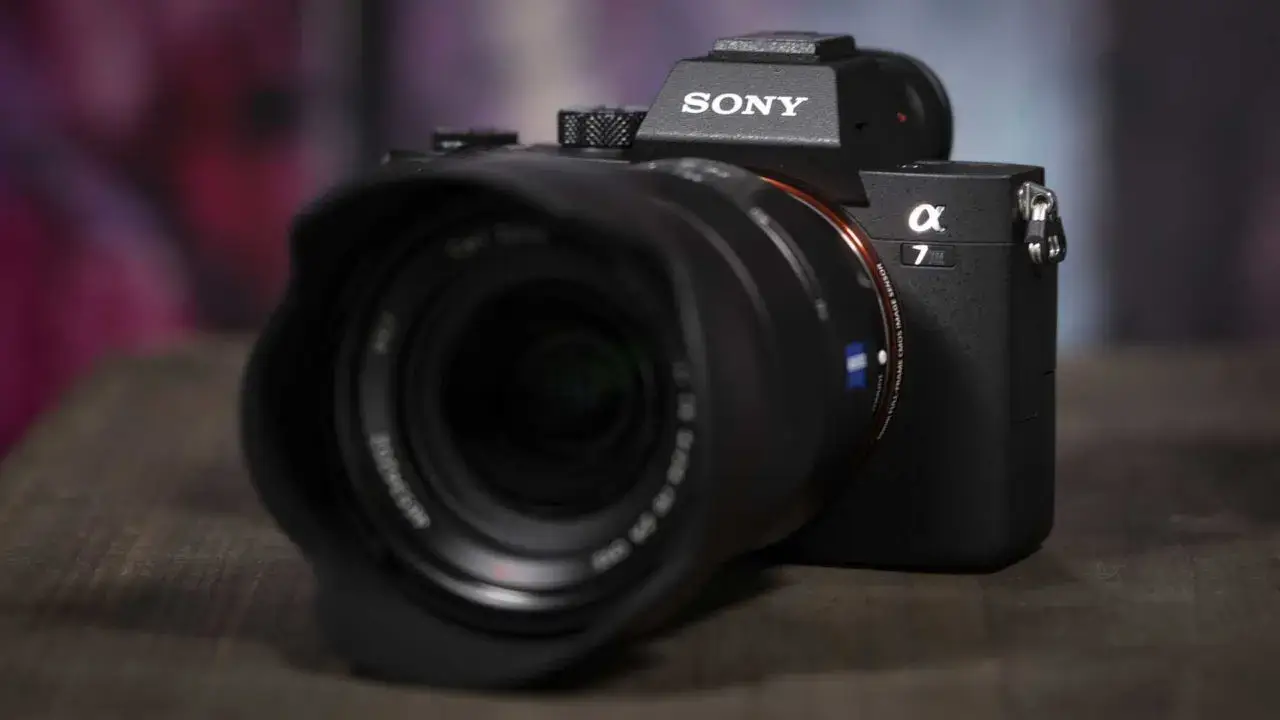 Is Sony A7III Still Worth it in 2023?
The Sony A7III is a fantastic camera that has endured the test of time and is still an option in 2023.
Its high-quality image and video performance, powerful autofocus technology, in-body image stabilization, and large lens selection make it suitable for both novices and professionals.
Furthermore, the camera's durability, weather-sealing, and customization options contribute to its appeal, making it a trusted tool for photographers and videographers.
Sale