In today's world, photoshoots have become a significant aspect of our lives. However, many women struggle with knowing how to pose in front of the camera. While the internet is filled with examples of models striking extravagant poses, these may not be suitable for people who are shy or inexperienced in professional photoshoots. Do you want to unleash your inner diva and showcase your style and confidence in a photoshoot? If yes, then this blog is for you!
We have curated 9 stunning photoshoot ideas for women to help them embrace their femininity and inspire them to create mesmerizing photos. So whether you are a professional or simply want to have fun, we have something for everyone. A perfect photo shoot is where you create beautiful photos and memories to cherish for a lifetime.
Be it for celebrating a milestone, for a special event, or just for fun, here are some amazing ideas to help you capture your true beauty and reflect your personality.
Explore the Best Photoshoot Ideas for Women
1. Vintage Photoshoot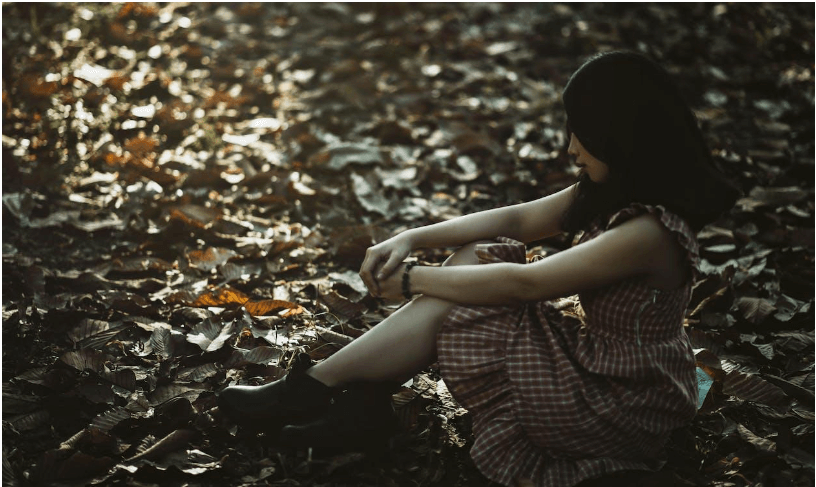 What a jovial way to capture your charm and radiance! Vintage photoshoots have a unique charm and classic beauty that dates back to the 1920s or 1930s. If you are a believer in 'Old is good,' this is your theme. Retro fashion is always a popular choice, so revisit the 1900s era and discover this style and timeless elegance. Choose one theme from the bygone era, be it the glamorous 50s or the bohemian style of the 70s, and embody the allure of a different era.
Tips for prepping up for a vintage photoshoot:
Select your outfit and accessories that reflect the style of the vintage era.
Experiment with vintage hairstyle and make-up that defines the era you choose.
Check online to find pose ideas and practice. You can go with Charleston, Twist, etc.
2. Beach Photoshoot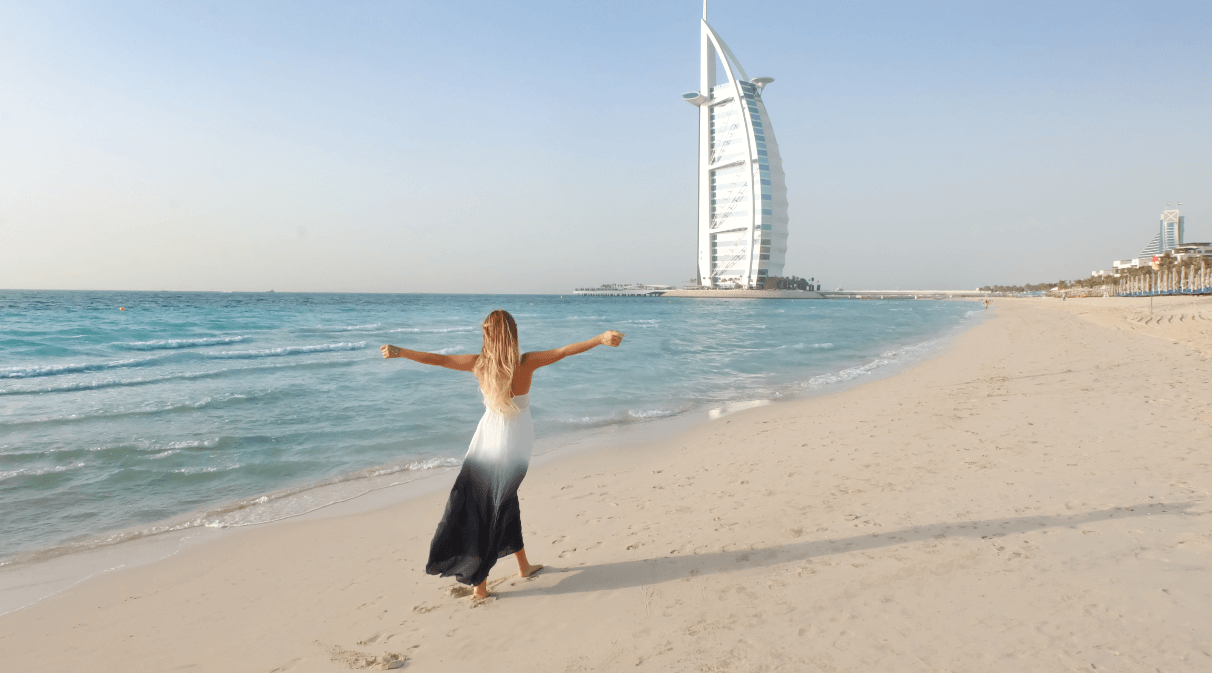 Turn your beach mode on and embrace your inner mermaid with this photoshoot. If you dream of sun-kissed glistening skin, beachy waves, gentle oceanic breeze, and chill vibes, this is perfect! One of the most popular photoshoot ideas for women is to capture their natural beauty. The golden sand, blue water, and the vibrant beauty of the beach umbrellas add a more exquisite appearance to the photos and make for a beautiful backdrop. All you need is a beautiful bikini or a flowy dress, nude lipstick, glowy sunscreen, and your confidence!
Tips for prepping up for a beach photoshoot:
Embrace your inner beauty and go for light, natural make-up.
Loose beach waves look stunning and add personality and character to the photos when paired with a beautiful hat or sunglasses.
If you don't know how to pose, just try walking along the beach or playing with the water.
The best time for a beach photoshoot is early morning or holden hour. However, if you want to try a moonlit night or a rainy day, that's your vibe.
3. Boudoir Photoshoot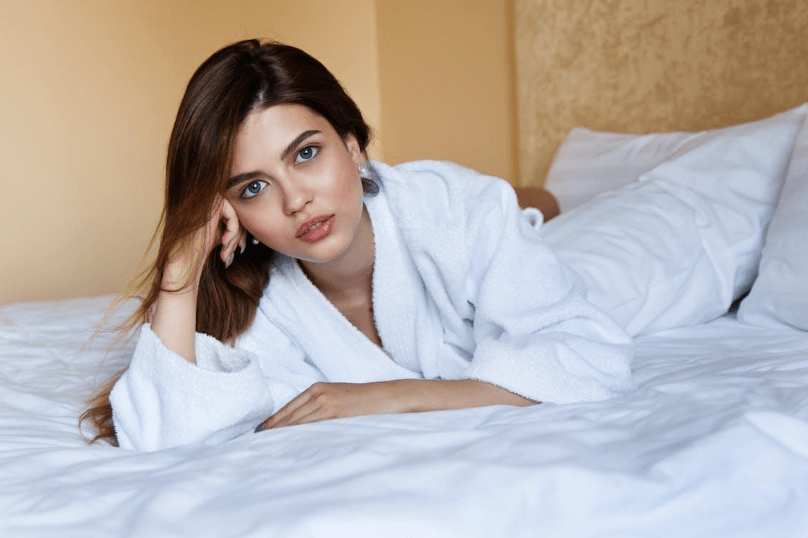 If you want an intimate and sensual indulgence, go for a boudoir photoshoot. This is your theme if you want to cherish your inner femininity and feel empowered! This is a tasteful and sophisticated way to showcase your beauty in an intimate setting. It is best to go for a place that evokes a sense of luxury and elegance, be it a bedroom, cozy studio, or hotel suite bathroom. Lingeries are usually the preferred choice for this theme. However, you can also go for a lacy dress or seductive satin fabric.
Tips for prepping up for a boudoir photoshoot:
Since this theme is for an intimate setting, make sure you are working with professionals, be it for photography or make-up.
You can also add props and accessories like delicate flowers to add a little romance to the overall theme.
Remember to showcase your confidence and personality.
4. Urban Photoshoot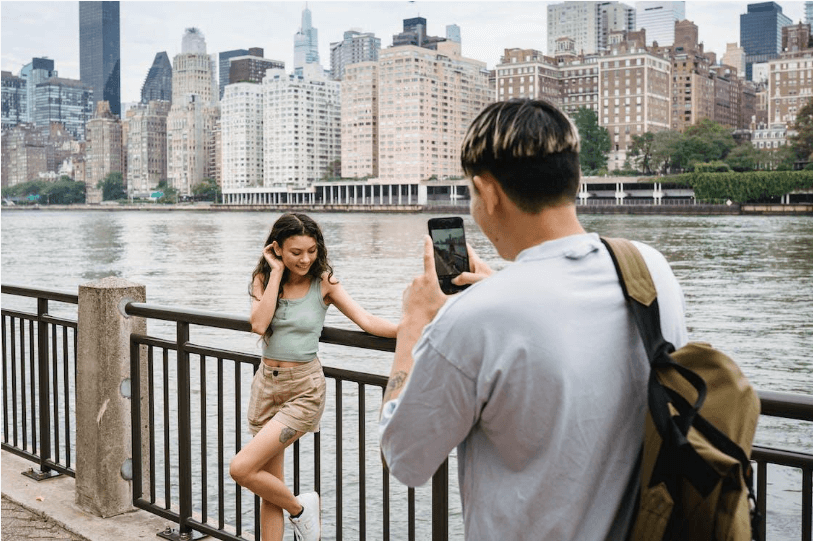 If you are more of a city girl, want to unleash your inner fashionista, and embrace the high energy of a city, the urban photoshoot is what you are looking for. Whether posing against Aerosol art walls or walking on the busy streets, this kind of photoshoot can capture not only your style but also the city's vibe. You can choose to flaunt the hustle-bustle of the city or go for a high-rise building to capture the essence of city life. You can even pick an urban architectural marvel and create a photo shoot around it. This type of photoshoot is for women who love the inner corners of the cities and are huge fans of street-style fashion.
Tips for prepping up for an urban photoshoot:
Experiment with your personal style and make-up. For example- a statement outfit in a busy street will help you stand out in the photos while also showcasing the energy of the city.
Try to understand and blend your style with the location and culture of the place to create edgy images.
5. Glamour Photoshoot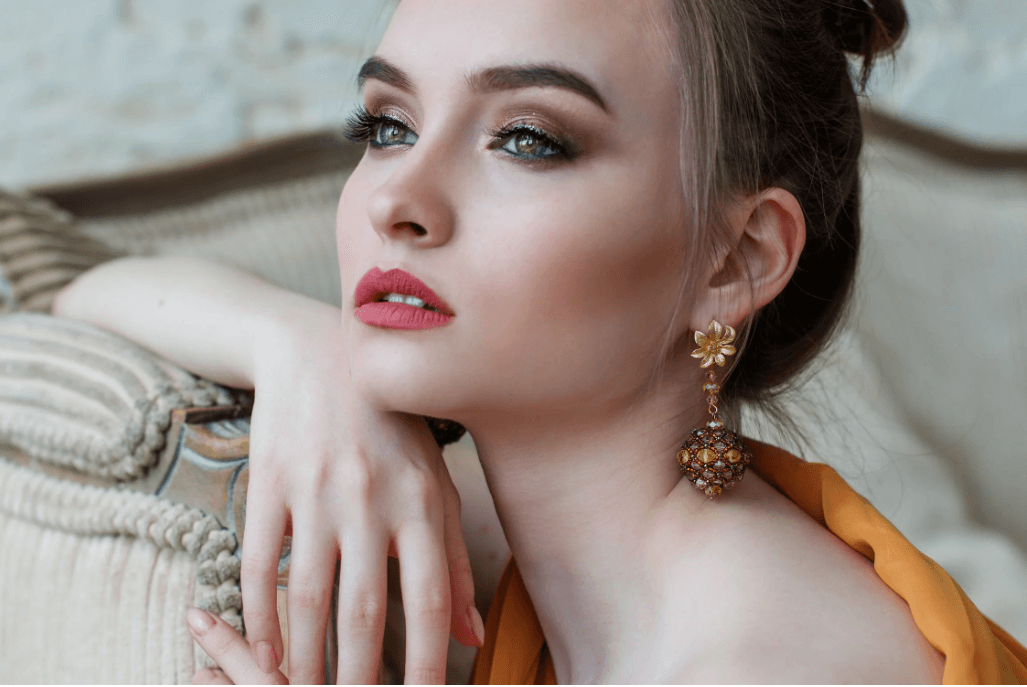 What is the first thing that comes to your mind when you think of glamour photo shoots? Well, it's a Bollywood or Hollywood kind of luxurious photograph, duh! So wear a ball gown or a cocktail dress, and step into the world of glitz and glamour with a dazzling photoshoot. The best photo shoot ideas for women wishing to capture a glamorous photograph. These stunningly generated images give out a bewitching and gorgeous feeling.
Tips to get ready for a glamour photoshoot:
Choose stylish and sophisticated attire. It doesn't have to be too flashy.
Hire a professional hair setter and make-up person.
6. Nature Photoshoot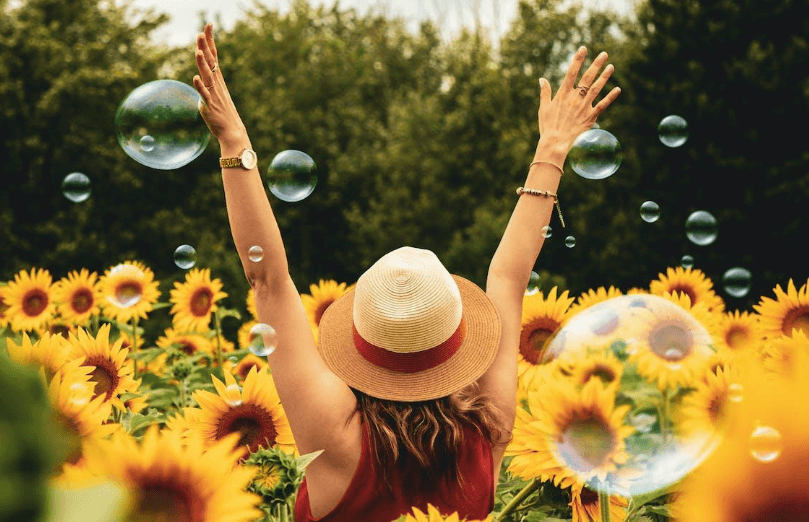 Are you a lover of nature and absorbing the breathtaking beauty of nature? Well, then, get yourself a professional nature photo shoot to capture stunning photos amidst the wilderness. No woman needs to be a model or professional for this photo shoot idea. The best part is you can just be yourself. No need for posing. Just enjoy the magic of our planet and immerse yourself in it. Meadows, mountains, forests, etc., are some of the best locations for a nature photo shoot session. Such photoshoots are highly suggested for women who are ardent lovers of nature, camping, adventure, hiking, or any outdoor activities.
Ideas for getting ready to explore nature photoshoot:
Choose a scenic location that resonates with your vision and desired aesthetic.
Select a dress compatible with the natural setting. Opt for earthy tones, flowy dresses, or casual attire that allows you to move freely and effortlessly.
7. Artistic Photoshoot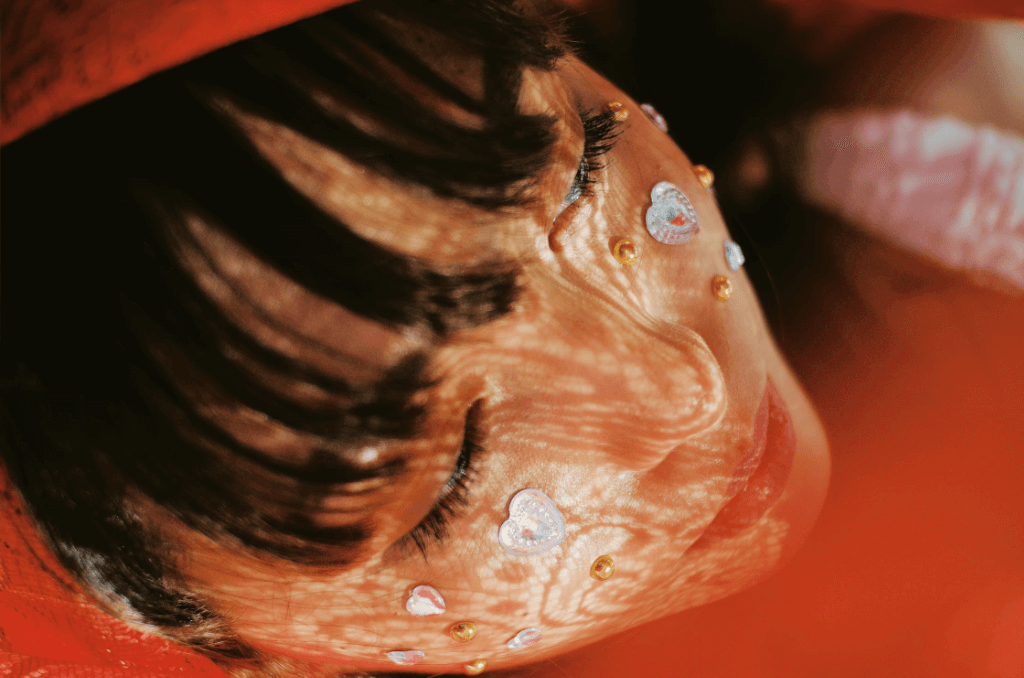 Want to embark on a creative journey filled with imagination and self-expression? An artistic photo shoot is a perfect opportunity to let your creativity run wild and capture stunning images that reflect your unique artistic vision. An original and inspiring way of capturing your inner beauty and strong personality. Be it posing in front of a sculpture or a canvas, an artistic photo shoot helps in creating extraordinary photographs. It reflects the artistic character hidden in you. This photoshoot is recommended for women who enjoy art, music, etc.
Tips to get ready for an artistic photoshoot:
Choose apparel with bold colors and patterns
Try poses or expressions that exhibit your unique abilities
Choose locations such as art galleries, museums, etc.
8. Athletic Photoshoot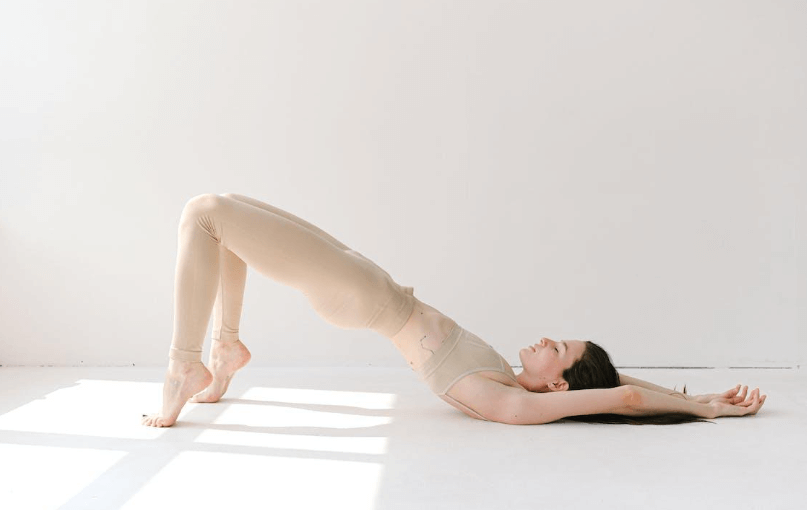 Want to feel like a powerful woman and showcase your strength? Then, the athletic photoshoot is the perfect opportunity for you. Many call it a fitness photoshoot as it focuses on capturing the energy and intensity of sports and physical activities. Be it in a gym, a stadium, or a park. Athletic photoshoots create extraordinary images. It sends out your passion for fitness and makes a bold statement. This is the best photoshoot idea for women who love sports or yoga.
Guidelines for getting ready for an athletic photoshoot:
Try unique poses that reflect your fitness, for example, any yoga pose
Choose a location that adds a punch to your athletic photographs
9. Family Photoshoot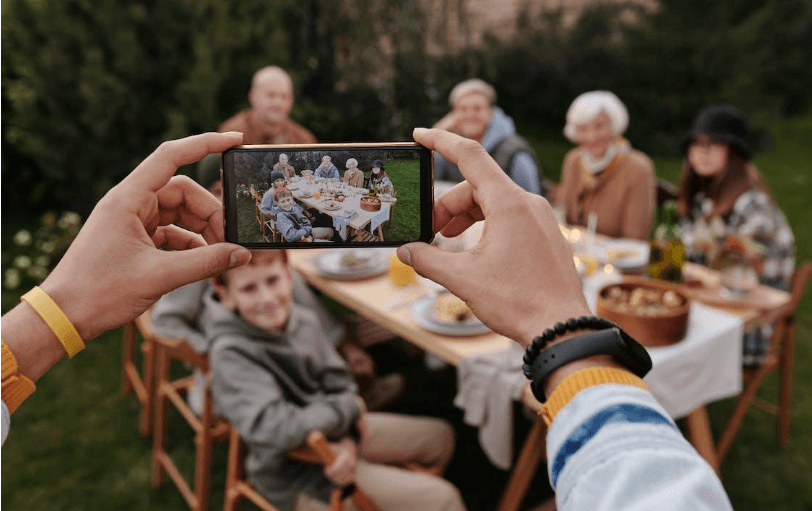 Most women love to capture a beautiful moment with their loved ones or family members. A family photo shoot is the best way to give life to their dream. Pose with your kids, partner, parents, cousins, and other family members to create heart-warming photographs to cherish for a lifetime. If you are a woman seeking to create perfect and beautiful memories with your loved ones, the family photo shoot is the best for you.
Tips to consider for a family photoshoot:
Pick a location that is close to your heart or has some significance in your life.
Coordinate the poses so that it reflects light on your love and affection.'
Keep everything free-flowing and natural.
Final Thoughts
A photoshoot is a great way to celebrate the beauty inside and out. You create not only beautiful pictures but also memories that last for a lifetime and even after that. Now that you have embarked on this creative journey exploring a range of stunning photoshoot ideas, we hope it ignites inspiration and empowerment within you to showcase your unique beauty, style, and personality. Whether you are drawn to the vintage charm of a bygone era, the alluring appeal of a beach photoshoot, or the vibrant energy of an urban session, each idea caters to the diverse tastes and preferences of every woman. You have the opportunity to delve into the glamorous world of high fashion, immerse yourself in the serenity of nature, or unleash your creativity through artistic sessions.
Remember, the key to a successful photoshoot lies in embracing your individuality, expressing yourself authentically, and collaborating with a skilled photographer who understands and aligns with your vision. Capture moments that reflect joy, confidence, sensuality, or adventure—there are no boundaries to what you can create. So, envision your dream photoshoot and let your inner beauty radiate. Remember, it's not just about the photographs themselves; it's about the immersive experience, the cherished memories, and the celebration of your unique essence. Embrace your confidence, cherish your femininity, and allow the camera to capture the true essence of who you are.
Enjoy a truly remarkable photoshoot!
Frequently Asked Questions
Can You Mention a Few Popular Themes Related to Women's Photoshoots?
A few popular themes for women's photoshoots include Boudoir, Vintage, Outdoor, Urban, and Glamour. With so many other types of themes, you are free to choose anyone that resonates with your idea, interest, and style. Why follow trends when you can start one, right?
What Should I Wear During a Photo Shoot?
Well, what you should wear during a photoshoot totally depends on the type of photo shoot you choose. Let's say, for example, it's a beach photoshoot. A bikini would do wonders.
So regardless of what type of photo shoot you are picking, make sure to wear the attire that offers you comfort. You can also try new outfits and notice the difference.
How Should I Get Myself Prepared for a Shoot?
Wearing your confidence is the best way to prepare yourself for a shoot. Also, there are other steps, such as drinking plenty of water and keeping your body hydrated. You should also get a good and sound sleep the night before the shoot. This helps you avoid dark spots the next day. Make sure to practice the poses before the mirror. It's your best companion. Also, ensure to keep good communication with the photographer and discuss your ideas with them.
Any Tips for Posing During a Photoshoot?
Constant practice of the poses before your photo shoot is of vital importance. A few tips include – a small warmup, relaxing your arms and shoulders, concentrating on facial expression, working on good posture, and so on. You can also communicate with your photographer and ask for their suggestions on how to pose. Just be confident and enjoy the shoot.