When it comes to making a career in photography, you can see that this field has gained much traction in the last few years; whether you are a photo freak by profession or passion, a perfect photo needs so many tools and equipment to bring the picture to life. But the most important and basic thing you need is a camera.
There are many branded and premium-quality cameras available on the market. If you are an entry-level, intermediate, or professional photographer, picking a camera might be confusing. In this blog, we will discuss two cameras, the Nikon D3500 and Canon M50, and provide a fair comparison to help you understand the basic and technological differences between these two models.
An Overview of Nikon D3500 and Canon M50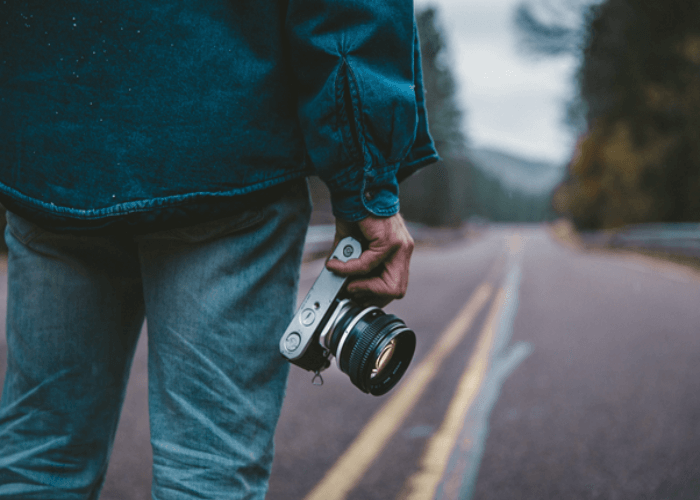 TheNikon D3500 vs Canon M50 are two of the best digital cameras that are still people's favorites regarding perfect photography. Their official team announced these models in February 2018 and August 2018. The M50 model is a mirrorless interchangeable lens camera, while the D3500 is a perfect example of a quality DSLR. Both cameras have an APS-C sensor and a resolution of 24 megapixels.
Despite some similarities in these two models, some fundamental differences are still present, which makes this comparison even more interesting. If you want to learn more, briefly looking at the features can clarify your concept.
Interesting Features of Nikon D350 and Canon M50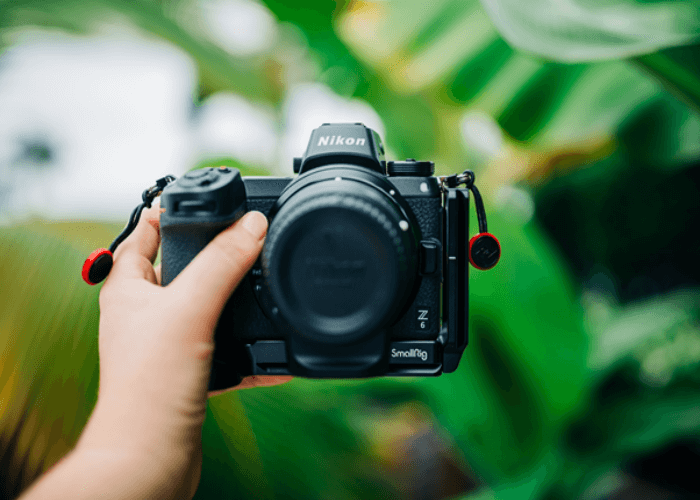 Going beyond the overview, what are some iterating features that could be learned by checking the Nikon D3500 vs. Canon M50? Which one should you buy? Well, to get the answer to it, continue reading on.
This Nikon vs. Canon debate is not new. These brand cameras are claimed to offer almost similar features with a few basic differences.
Some significant features of the Nikon D3500 are:
24-megapixel APS-C CMOS sensor
EXPEED 4 image processor
Bluetooth for image transfer
11-point autofocus system through the optical viewfinder
Capable of 'Full HD' 1080/60p video
Shoots continuously at 5 frames per second
Fixed LCD screen with 921k-dot
1,550 shots per charge (CIPA)
Some significant features of Canon M50 are:
24.1 MP APS-C size CMOS sensor
Shoot continuously at 10fps
Powerful DIGIC processing
EOS-like handling with a large, responsive electronic viewfinder
Fast, accurate AF, and precise tracking
WiFi, NFC, and Bluetooth connections are available
Comparison Between the Nikon D3500 and Canon M50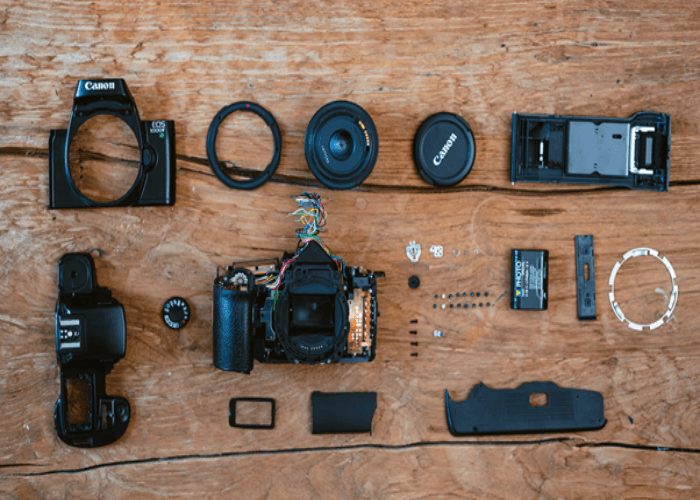 You will find many cameras if you check the internet or even find them offline. But you cannot know whether it is cheap or expensive until you know the features well. Both Canon and Nikon have a vast range of DSLRs for photographers. But making the right choice is not easy. This detailed comparison between the Nikon D3500 and Canon M50 can help you make the right decision.
1. Weight and Size
Do you want to travel with your camera? Then, considering the weight and measurements of these models is a must. The Canon M50's outer measurements are 116mm x 88mm x 59mm (4.6″ x 3.5″ x 2.3″), and it weighs 387 grams (0.85 lbs). Whereas the Nikon D3500's proportion is 124mm x 97mm x 70mm (4.9″ x 3.8″ x 2.8″) and its weight is 365 grams (0.80 lbs).
But remember that the Interchangeable Lens Camera's weight mostly differs depending on the lens you use and work with.
2. Sensor
Comparing the sensor dimensions just by looking through the specifications is not easy. Both cameras use the APS-C sensor. However, these sensors are different in size. The D3500's sensor area is 11 percent bigger.
As the sensor sizes differ, the cameras have two different format factors, like 1.6 (M50) and 1.5. Both cameras also have a native aspect ratio of 3:2. Due to the sensor size and the MP, you can expect comparable-quality pictures with these cameras.
3. Connectivity
Nikon D3500 vs. Canon M50 The Canon M50 has a connectivity difference. The M50 has a microphone port, which is not in the D3500. Such an external microphone improves the quality of audio recordings.
In addition, both models support Bluetooth version 2.0 but don't support WiFi. You can only use WiFi for image transfer on the Canon M50 model. The Canon M50 model also supports GPS, which you cannot get with the Nikon D3500.
4. Storage and Battery Life
When the talk is about comparing the storage of the Nikon D3500 vs. Canon M50, you will find both the M50 and the D3500 write their files to SDXC cards. Both cameras included UHS-I cards. These cards provide ultra-high-speed data transfer of up to 104 MB/s.
But, when you compare the battery life of these two models, you will find the M50 gets 235 shots on just one charge with its LP-E12 battery. On the other hand, the D3500 can take 1550 images with its EN-EL14a power pack, and that is on a single charge.
Summing It Up
Photographers and their photography are different in every aspect. Every photographer follows a different style and prefers to use different equipment for different types of photography. The common question of which camera to buy, or which one is better, has more or less left everyone confused when buying a camera.
The confusion is universal, but when you read the detailed comparison of the Nikon D3500 vs. Canon M50 and the latest features, you will find that both brands can fulfill your purposes differently.
The camera you buy depends on your preferences and requirements for photography. Canon and Nikon are good brands with good recognition in the market. Read the article and make the right decision. All the best and good luck!