Recently, the newly launched Leica D-LUX 4 is a product of an ongoing partnership with Japanese consumer electronics giant Matsushita. It is said to mirror the Matsushita Panasonic brand, and it was announced 8 weeks back.
The product Leica D Lux 4 has a sensor resolution of 10.1 megapixels from a 1\1.63" CCD image sensor. The new Leica D has a 2.5x optical zoom lens for better images. It does not focus on an in-built viewfinder, but an optional external optical viewfinder can be attached to it.
The Leica D-LUX 4 is a high-performance digital camera with a wide-angle Summicron lens and a focal length of 24 to 60mm. It also possesses a CCD image sensor that offers 10.1 megapixels quality. For better protection, it also has an image stabilizer to reduce camera shake in photography.
To know more about Leica D-LUX 4, read the below-mentioned specifications in detail.
Leica D-LUX: Features and Specifications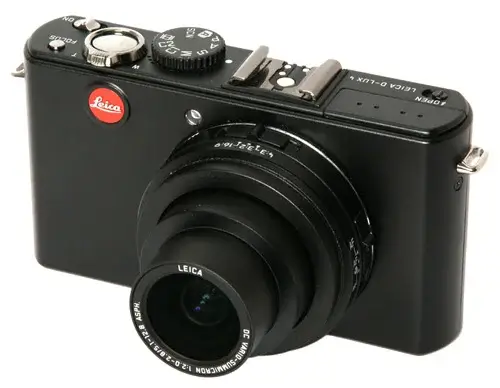 If you are also curious and want to know in detail about what this camera has to offer you, then you should read the below-mentioned details. You will be amazed to know how better this camera is than others and why you should choose it for your photography needs.
1. Stylish Design
The Leica D-LUX 4 has a beautiful minimal design, keeping in check the tradition of cameras. It has a timeless, clean, and discreet look that is quite handy. The outer area of the camera is made of high-quality aluminum, but it is not bulky at all. You can easily carry it with you anywhere you go.
2. Strong Image Sensor
Leica D-LUX 4 has a 1\1.63" CCD image sensor that offers 10.1 Megapixels of resolution. Due to this powerful image sensor, one can focus on the smallest details of the image subject. It has a larger sensor that offers more vibrant pictures and less image noise. It is a perfect pick for people looking for strong image sensors.
3. 2.5x Wide Angle Zoom Lens
The camera is built with a Summicron lens with a focusing range of 24-60mm, which allows the photographer to capture images with an open shutter. The lens of Leica D-LUX 4 is ideal for light exposures and has a wide aperture with field depth. It has 6 elements, and four of them are aspherical to produce true-to-life colors.
4. Optical Image Stabilizer
The powerful Leica D- LUX 4 image quality is improved even further with an optical image stabilizer. It effectively reduces camera shake to ensure crisp and sharp pictures all the time. Even if you use it in telephoto range or low light conditions, it will work the best. You can easily click some amazing pictures with an optical image stabilizer.
5. Wider Image Format
The camera focuses on 16:9 picture format with resolutions of 10 megapixels. It captures beautiful pictures with frame-filling views on HDTV equipment. One can also select traditional formats like 4:3 and 3:2 if they want pictures in that format only. Due to all these specifications, you will have better and wider images.
6. Raw File Format Records
The Leica D-LUX 4 captures images as JPEG files or in Raw format files. It is rarely seen in the camera, but due to this, it offers professional photographic results with good image quality. It also includes Capture One 4 professional software that can ensure RAW data supplied by the CCD sensor offers optimum quality professional images.
7. Creative Possibilities for Pictures
If you are someone who wants to click more creative pictures and images, then this camera focuses on focus, shutter, aperture, and exposure perfectly. One can find various automatic functions like intelligent automatic mode and various modes like landscape, portrait, and night portrait. Due to its ergonomic layout, it offers great pleasure for users to capture memories.
8. Film Mode
The Leica D-LUX 4 has various traditional film types with varying colors and contrasts. Furthermore, one can also use different unique image colors to give a custom look to their photos. It is a unique way to create your style of photos and enhance the photography experience.
9. Face Recognition
Do you also want a great face recognition system in your photos? Yes, right then, this camera is a perfect pick for you. It is built with an automatic face recognition system that adjusts focus and exposure as per the faces in the image. It is a great camera to own if you want better portrait pictures that focus more and more on faces in the scene.
10. HD Record and Play in HD
With this camera from Leica, you can record video clips in HD video format and images in a 16:9 ratio that can be later used in HD slideshows. Owners can also purchase optional HD component cable to play HD quality films and photos directly on bigger screens and projectors.
11. Large Display and Direct Print Cable
Leica D-LUX 4 has a great 3.0" display with more than 460,000 pixels for brilliant images. It also has a 16:9 aspect ratio so that users can see wide-format images and videos. Additionally, users can directly print any image through the Pict Bridge Capable Printer without using any computer. They can edit their pictures easily with this camera.
Conclusion
Lastly, it can be said that it is a great purchase as it offers an array of benefits and good picture quality. You can shoot images and videos in high quality and print them easily. The large display and good resolutions are added benefits of this camera.
Leica D-LUX 4 has automatic features as well, so you don't have to use it for everything. Additionally, it is perfect for people who like to click more portrait pictures as it can detect faces in the scene.
In all, it is a great camera to get your hands on if you want something light with great image and video quality.