In today's technology-inclusive world, anyone whose phone has a good camera aspires to become a great photographer. All it requires is to find a unique perspective and capture what others aren't seeing. This is what makes each photographer unique.
Although raw photos are great, a good image can sometimes become excellent with some editing. Using photo editing applications to change colour, layout, shadows, etc., you can change the entire feel of the picture. Unfortunately, however, several photo editing apps on the Play Store make it harder for anyone to choose one.
Don't worry, though; we have your back. Here are the 12 best photo editing apps for Android devices.
Best Photo Editing Apps for Android in 2023
The standard, unique, and advanced features of these apps, their ratings, and purchase information are compiled for you in one place so that you can make the best choice that fits your needs.
This app, created and offered by Adobe, is a brilliant tool for editing photos in minimal time. Standard features such as crop, rotation, straighten, filters, etc., are seen across most photo editing apps. However, some unique features of this app are its colour grading tools, where you can mix different colours, change the colours (grading), and adjust the white balance, tint, vibrance, and saturation. This gives your photos a put-together look and allows you to have a similar colour palette across your photos.
In addition, Adobe Lightroom lets you add grain to photos, increase or decrease the clarity and texture and add vignettes. One unique feature of Lightroom is that it allows the user to copy the preset (copy of the changes made) and use it for other images. Some parts can be purchased, but most are free.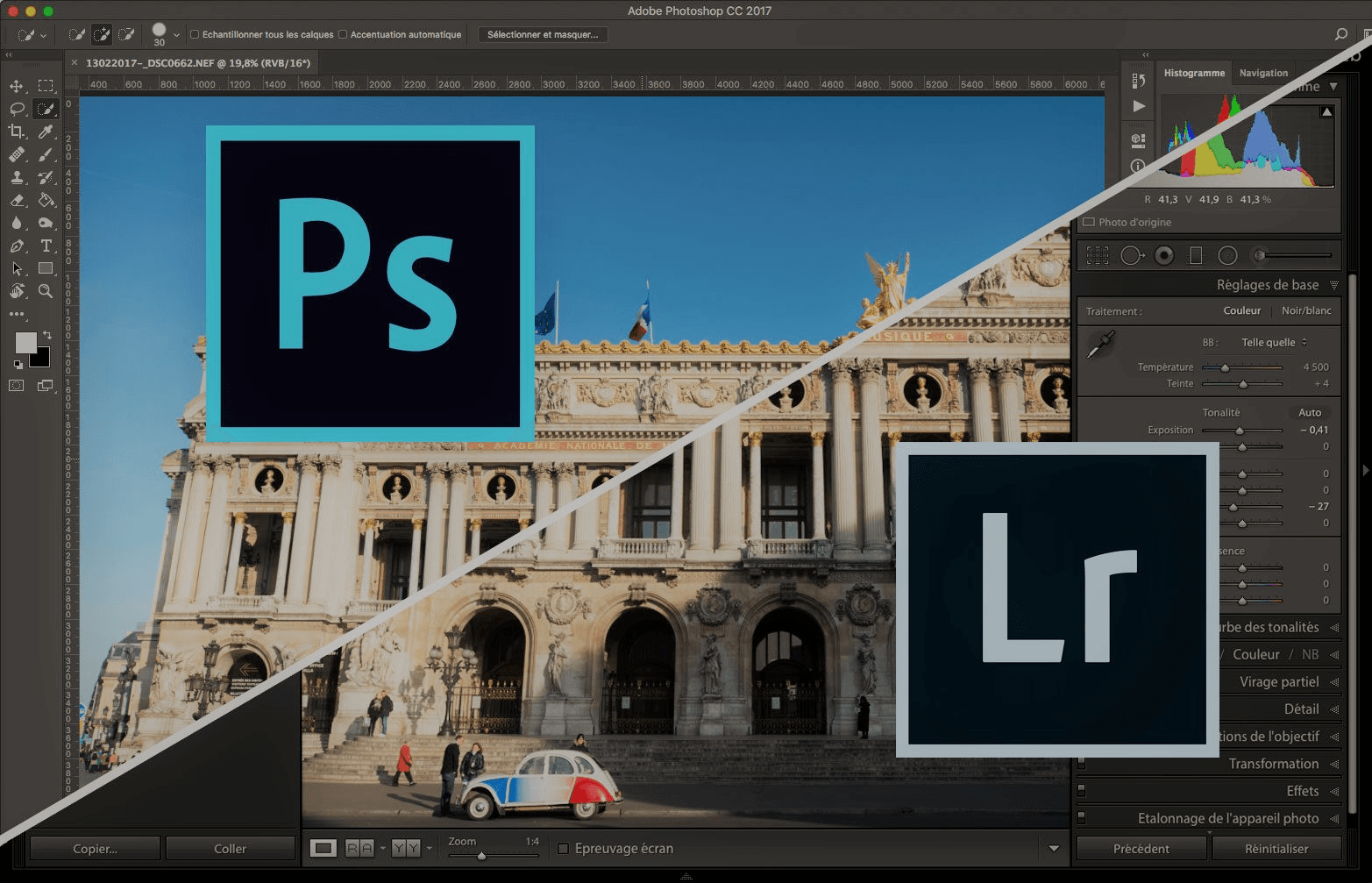 Google created this app, offering a wide range of tools with a clean interface that is easy to use. It is entirely free and has no ads. It has several standard features such as crop, rotation, tuning image (exposure, saturation, contrast, etc.) and special ones such as changing perspective and curves, expanding photos, selective editing, healing (removing unwanted objects), double exposure, adding text, frames, etc.
In addition, it has a wide range of filters for one to choose from, such as noir, Electrolux, vintage, grunge, etc.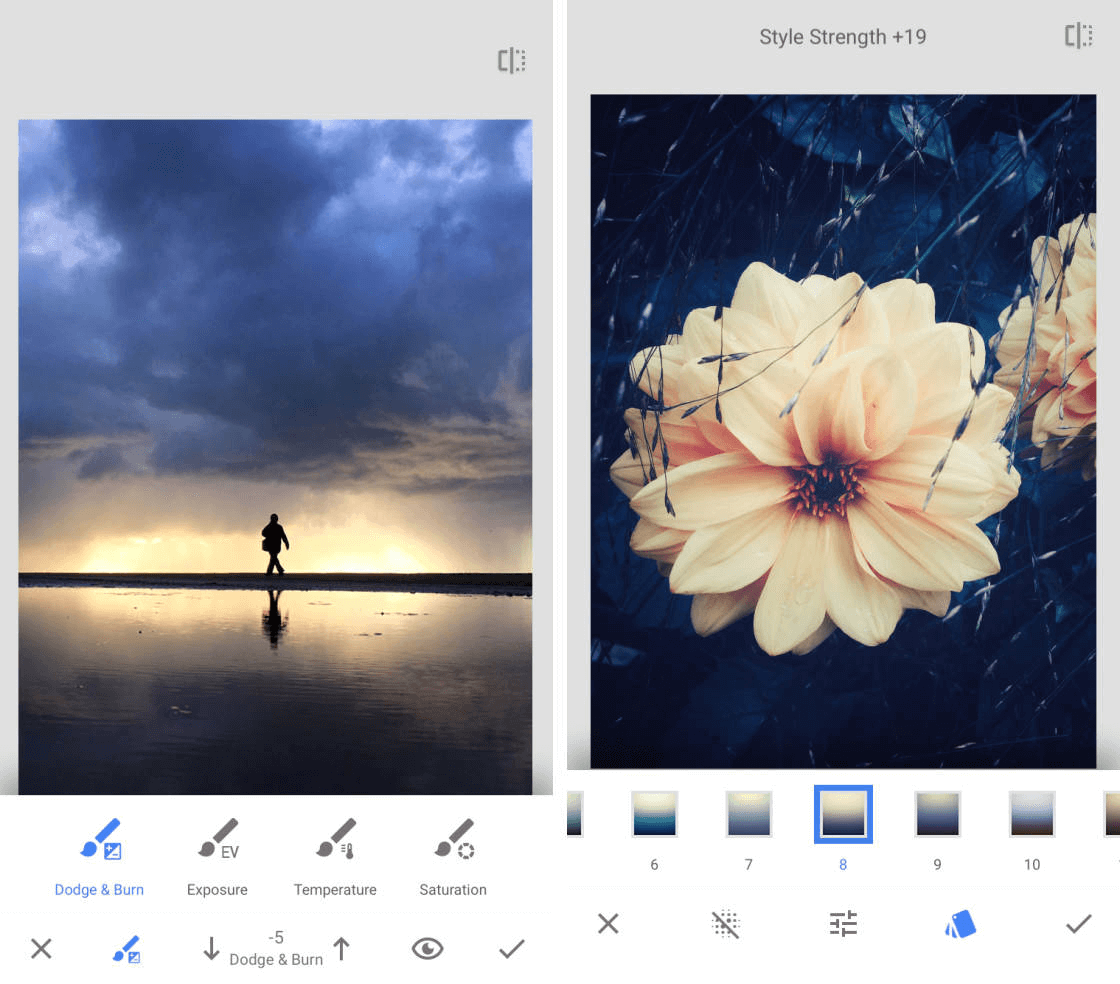 Snow Corporation created this app and had many excellent in-camera effects and filters to try. The most exciting feature is you can create your filter. Even as a photo editor, it offers pretty several tools besides the basic ones.
The unique features of this app are related to beauty, wherein there is a tool to apply makeup, retouch it, paint, and change the shape of different body parts, such as the legs or face. In addition, it is possible to do colour grading in this app too.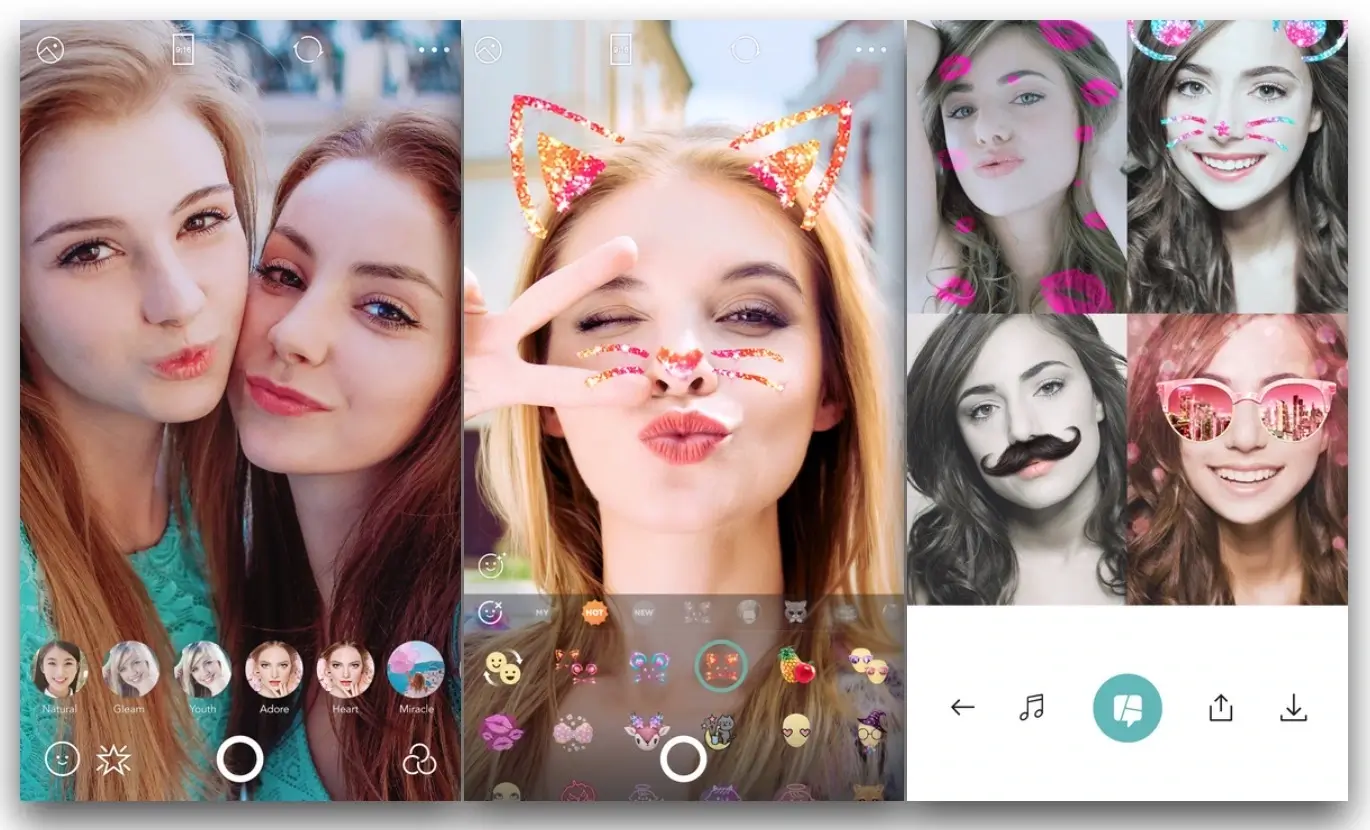 This app, created by VSCO, acts as a portfolio for photographers and photo editors. This offers a limited range of features (most of which are essential); however, it has an extensive collection of presets which can be purchased.
The unique aspect of this app is that photographers can create profiles, upload their works on the app, and follow others who inspire them. Therefore, the app has a loop of creativity wherein you take photos, edit, post, and be inspired! This app was all the rage when it was released but might be losing popularity as its ratings have dropped to 3.4.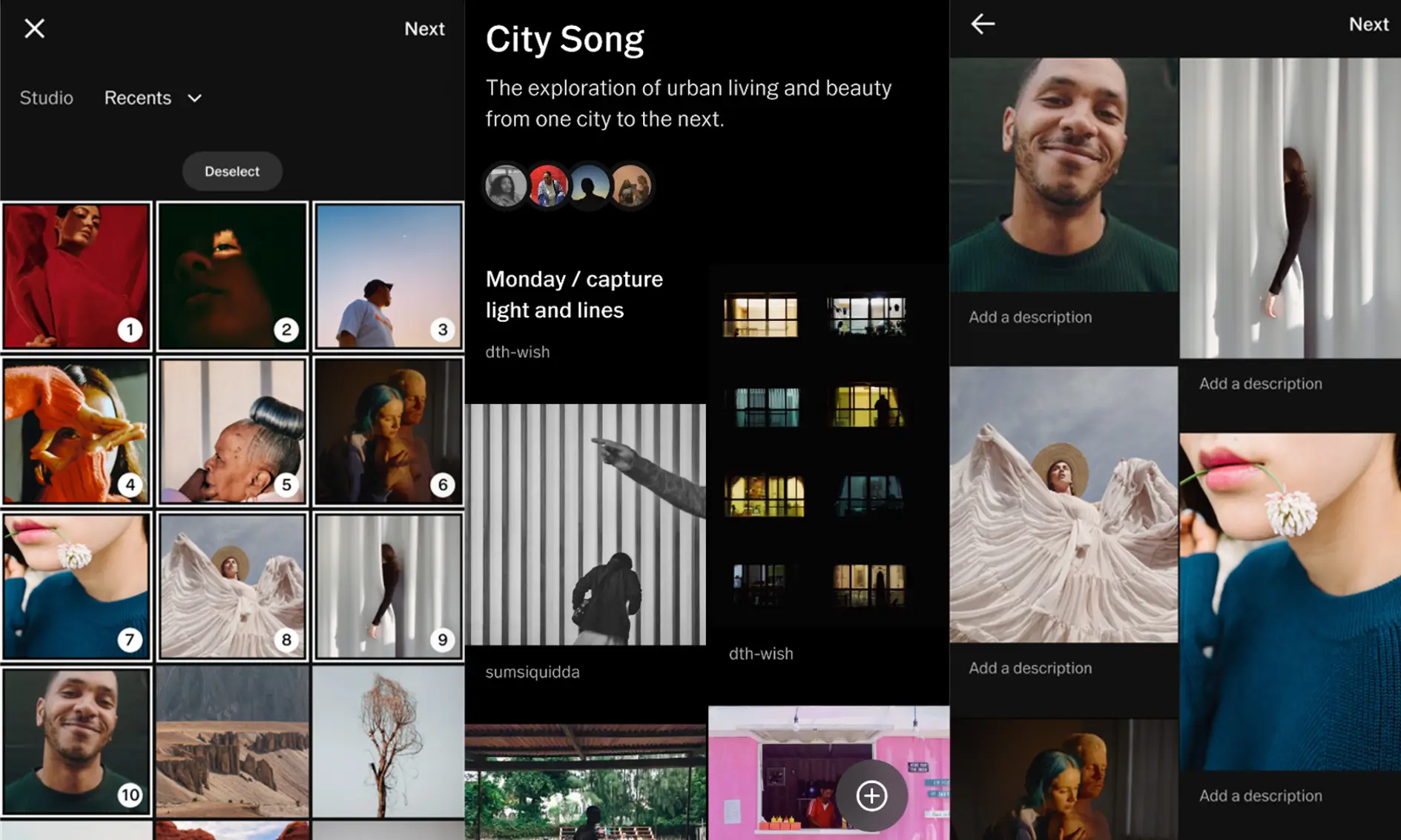 This app created by Prequel offers more than 500 filters and effects for which the app is known. For instance, kid core, VHS, dust, teal, grain filter, stardust, sparkle, etc., are some popular filters in this app.
Another exciting feature is that it allows us to create avatars from our pictures and personalize them, for instance, make them cartoonish and edit their attributes. Moreover, we can create three-dimensional live graphics from almost any 2D image, a unique aspect of this app.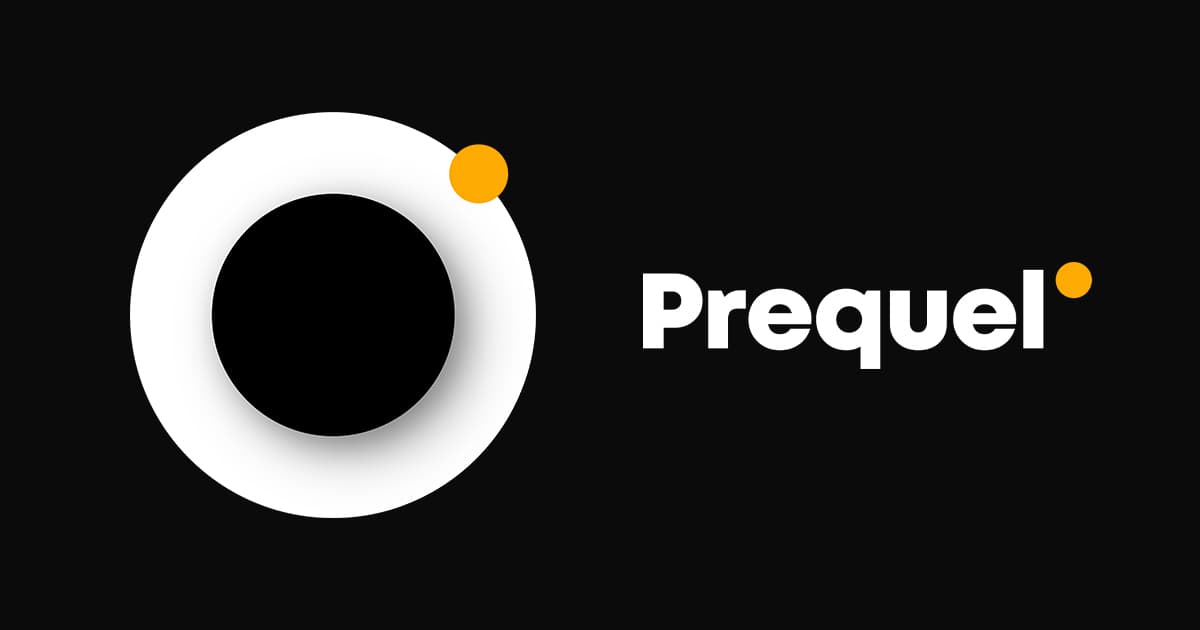 This app, created by Perfect mobile corporation, allows users to take photos with filters and effects. It has all the essential features besides stickers, text, collages, frames, animated effects, and more. It also allows for changing the beauty features of a person, such as whitening the teeth, eliminating pimples, smoothening skin, etc.
Removing objects from the environment or reusing our backgrounds for multiple photos is possible. One unique aspect of this app is that it allows us to make beautiful collages of various images and edit them.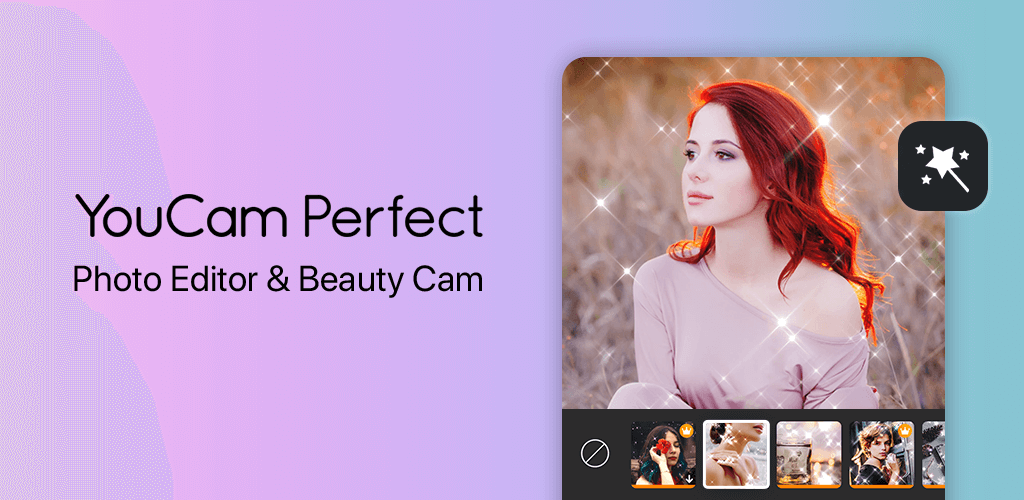 This app created by Picsart Inc has some advanced features that we can try out. In addition to having basic features such as adding text, cropping, and adjusting image characteristics (saturation, brightness, etc.), it also has advanced features like removing and replacing the background, adding text to the image in over 200 fonts, and creating stickers.
It is possible to make collages from existing templates, edit photos to get a cartoonish feel, make drip art, etc. One unique feature that Picsart allows is a drawing tool with brushes, colours, etc., so we can draw on the image. Using this tool, we can maybe doodle on our photos to create a blend of print and painting, a trendy art style!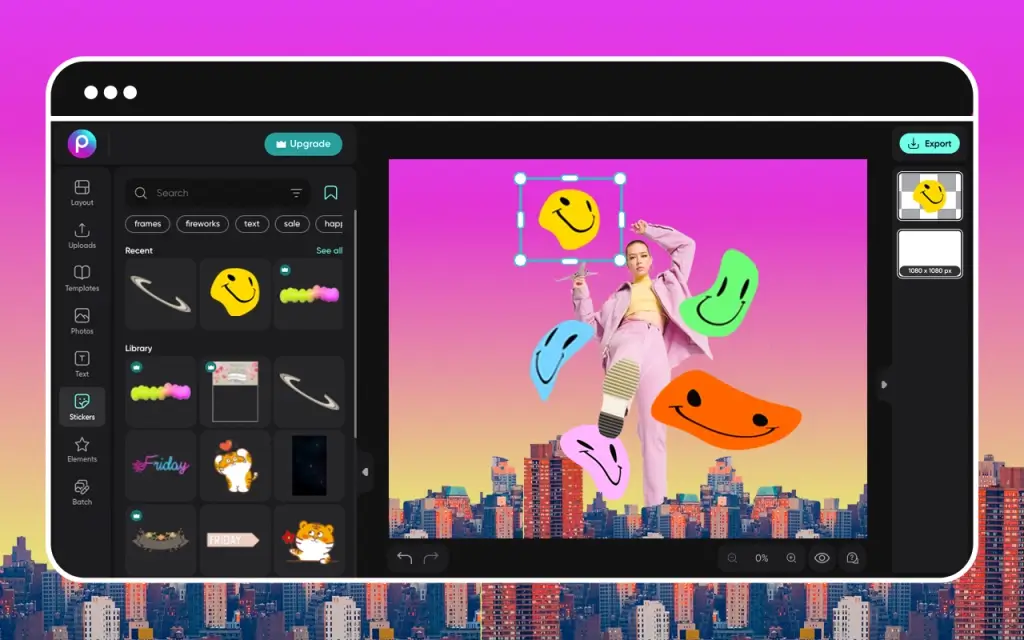 This app and web version created by Canva are top-rated among budding graphic designers and the student community. It is an excellent tool for editing and making posters, presentations, brochures, collages, etc. Recently Canva launched its photo editor, which was integrated with its interface, making it a versatile tool. We can produce fundamental changes, such as changing saturation, exposure, etc., to advanced features of adding amazing effects and filters to photos.
In addition to all these unique features, canvas offers several thousand templates, illustrations, pictures, and graphics. It has some paid features, but it also offers student discounts. So students should save up if they think this app would benefit them.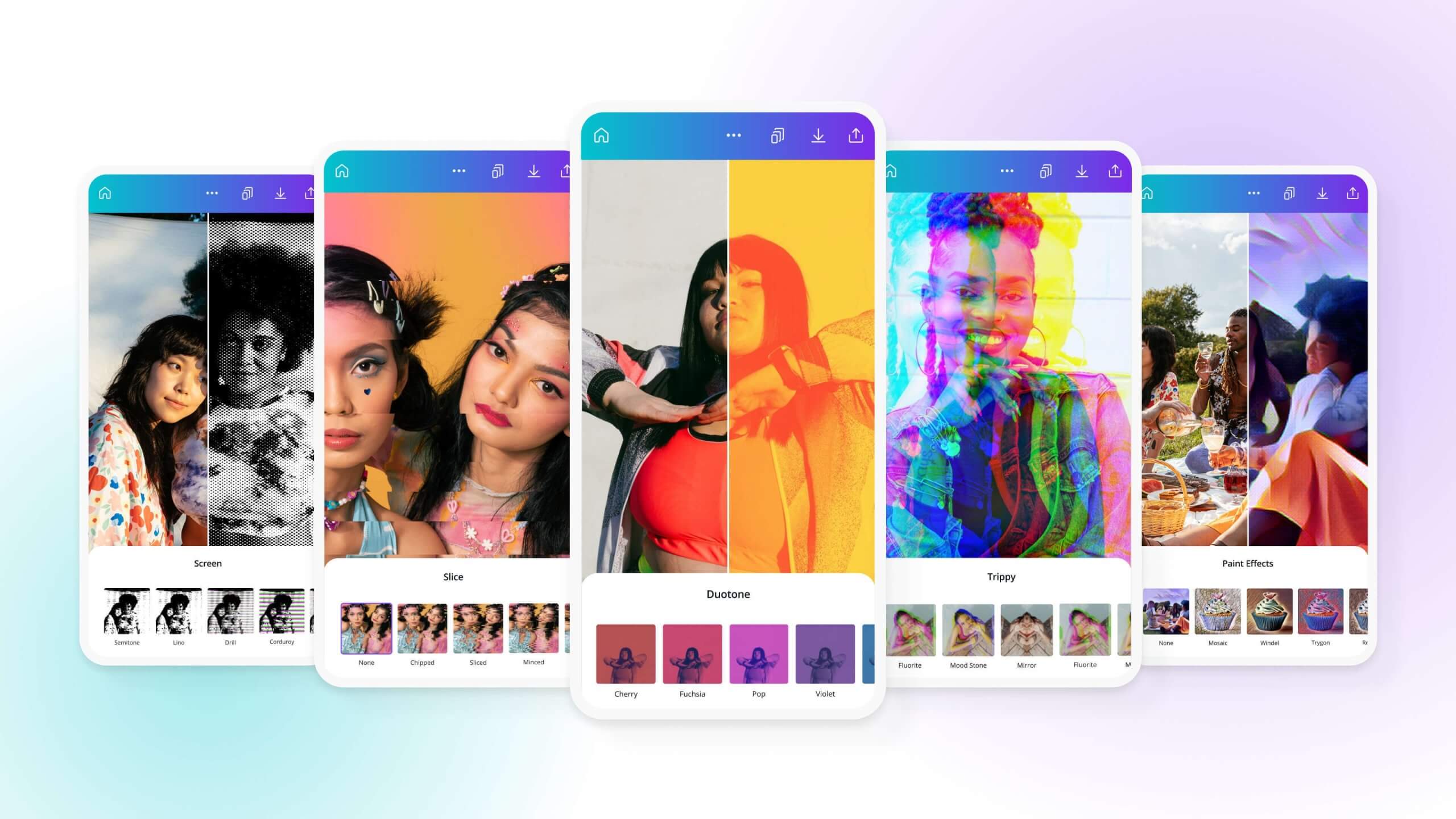 This app, created and offered by Adobe, has essential features such as crop, straightening or adjusting camera angles, and tuning images for saturation, exposure, shadows, etc. Moreover, it has advanced features like adding text and stickers to images, eye correction (opening closed eyes!), having a large set of preset filters, etc. We can also make photo collages using the several grid layouts that are already available, blur images and apply overlays. One unique feature of this app is that it allows us to import and edit photos in different formats, such as raw, TIFF, etc. In addition, it includes some paid features and has a rating of 4.3 on the Google Play store.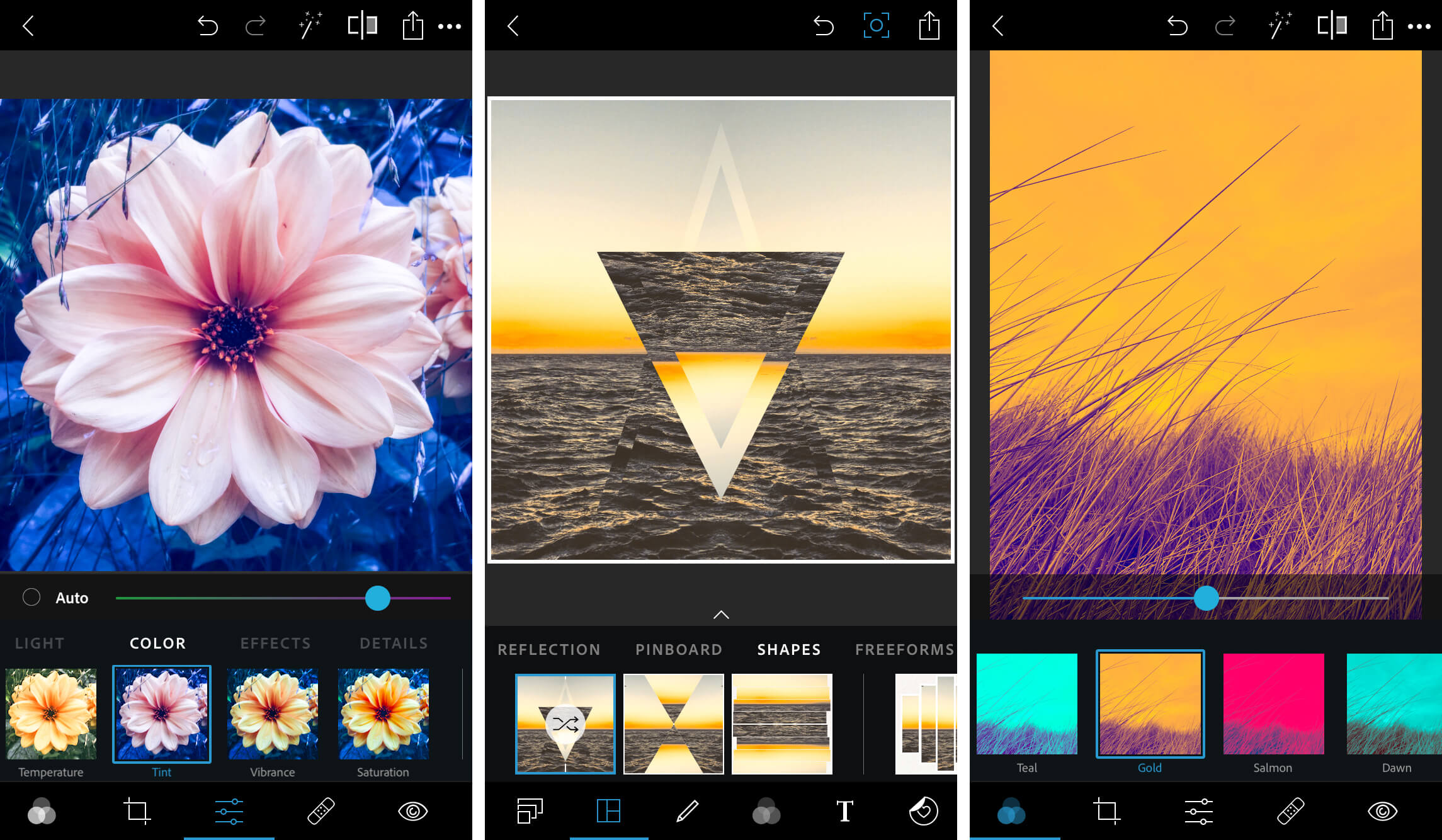 the Inshot Video editor created this app with some basic and advanced features. It has over 100 effects, such as glare, light, etc., and several filters, presets, and features to tune images. This also allows us to remove the background and create our templates.
It is possible to change the curves to adjust the colours. Like Snapseed, this is another app that offers double exposure. This wide range of features explains why this app has an excellent rating, and although it doesn't have ads when editing, it does show ads and has some paid features.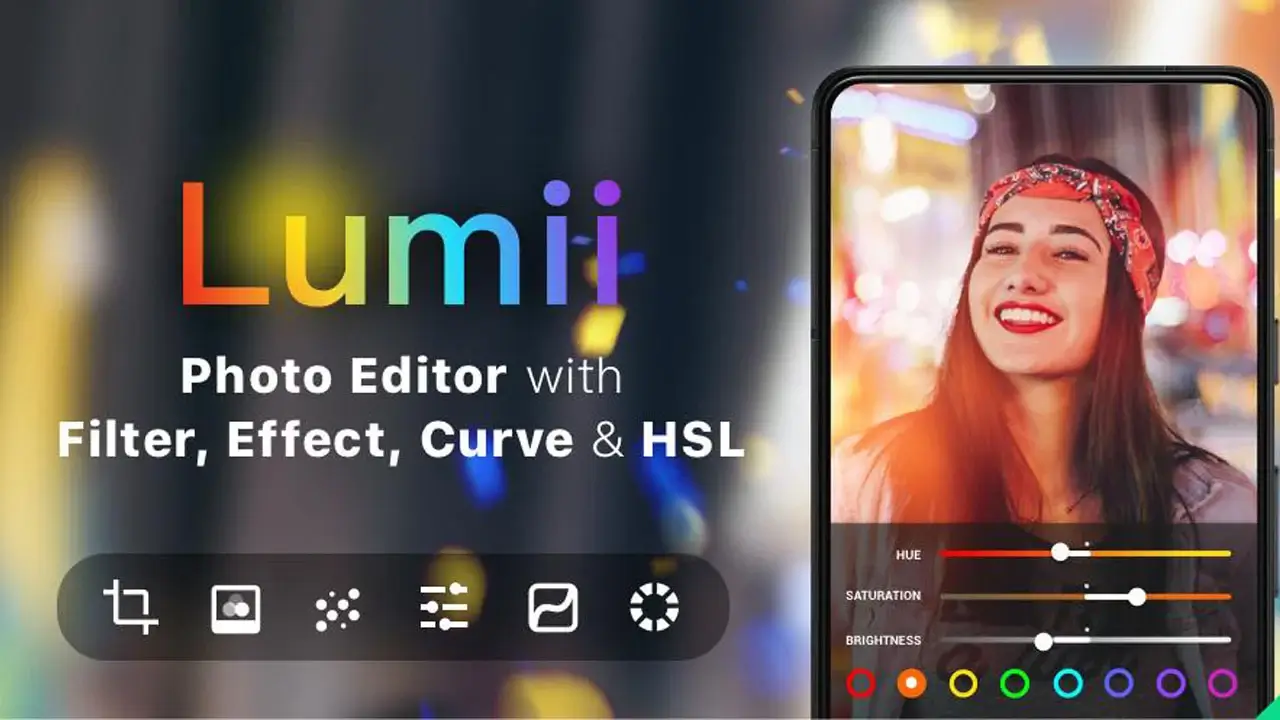 InShot Inc created this app offering the most comprehensive features compared to other apps. It has essential tools to advanced, excellent tools such as a collage maker, which can add up to 18 images; there are 100+ grids to choose from, offers more than 100 effects, allows double exposure and blending images to create one composite image, provides trendy glitch and neon effects, etc.
In addition, it also has a tool that allows you to edit the shape of your body or face. Finally, this app can convert photos to cartoons, enabling us to create AI avatars, two novel features offered by photo editing apps. However, this editor does include some paid features and display ads.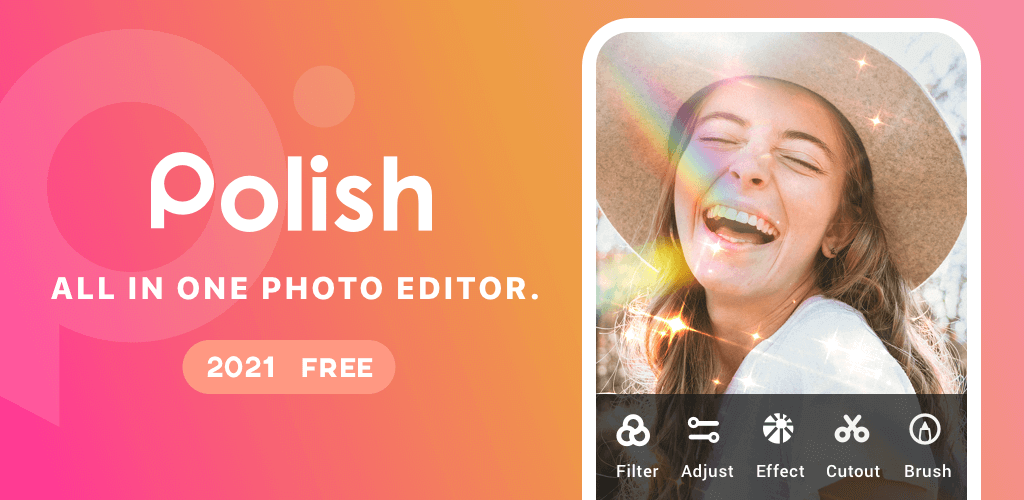 This app, created and offered by Snow Corporation (same as B612's), offers somewhat more professional features than B612 but also has some standard tools. The professional features include allowing to change HSL curves (hue, saturation, and lightness), changing the tone, lux, adding grain, etc. Like in B612, this app also makes it possible to change beauty features, hair colour, and style, create different lighting, and remove blemishes on the skin.
We can make stickers, change brushes, add backgrounds, and create different frames, borders, and expressions using artificial intelligence tools. This app has some paid features and has a good rating of 4.6.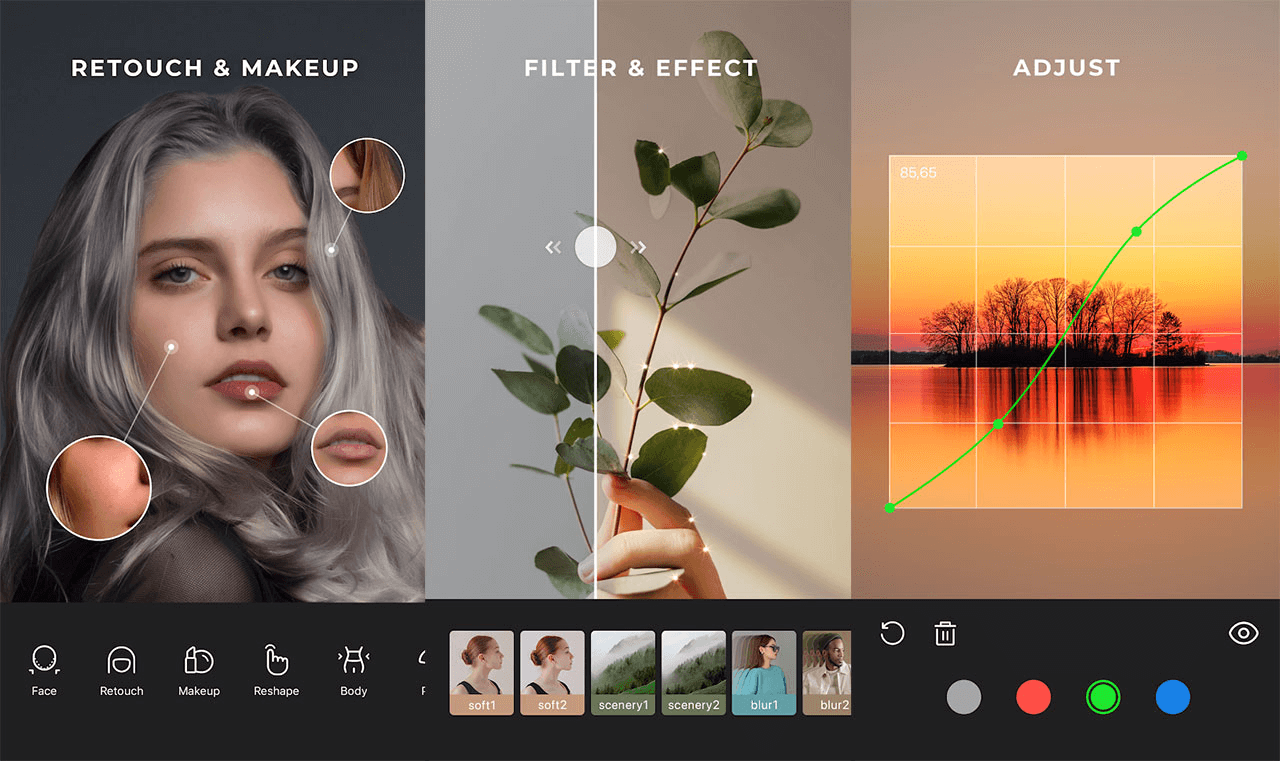 Now, How to Choose the Best Editing App for You?
It helps to assess your needs. For example, do you need to add filters, or do you need to make some progressive changes like colour grading or changing the perspective of the photo? Second, you need to decide if you want to learn the basics of photography and editing or need some aesthetic presets. Then based on these priorities (filters or editing features), you can quickly realize which app would serve you better. One tip while editing photos is to experiment sometimes; you might come across some set/change that you love but didn't know about before. Since you have chosen the best photo editing for Android devices that your photos are also ready, let's start editing without further delay!
Frequently Asked Questions
Do I Need to Know the Basics of Photography and Editing to Use Editing Apps?
It depends on the app; for example, apps that don't offer templates and filters require you to know the basics. But most apps have presets or filters that you can use to make your photos look fantastic without requiring prior knowledge. But if you want, there are options to edit manually, for which you need to know some basics of photography and editing.
Can Professionals as well as Beginners Use All These Apps?
Yes, although professionals might use more advanced applications like Adobe Photoshop for big projects, even they might use these apps to make minor corrections. Furthermore, anyone can use these apps as the user interface of these apps is good and, therefore, easy to understand and navigate.
Do Photo Editing Apps Have Watermarks?
Most of the favourite editing apps, such as Snapseed, B612, adobe lightroom, etc., don't have any watermarks, which are small symbols used to denote that the photo editing was done using their app. However, even if there are watermarks, usually, these apps have the option to turn off these watermarks.