One of the most used cameras all over the world is Canon. Yes, you read it right; both amateur and professional photographers have used Canon Cameras for a long time. They are an excellent option for newcomers entering the world of photography because of their reputation for creating high-quality photographs and user-friendly UI.
However, choosing the appropriate lens for Canon Cameras for Beginners is essential to utilize its capabilities thoroughly. In this article, we'll look at some Canon lenses for beginners that will help you take beautiful pictures and advance your photogenic abilities.
We have curated a list of the 7 best options available. So what are you waiting for? Check out all and choose the one you like.
List of Lenses of Canon Cameras for Beginners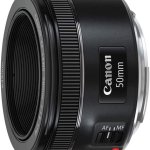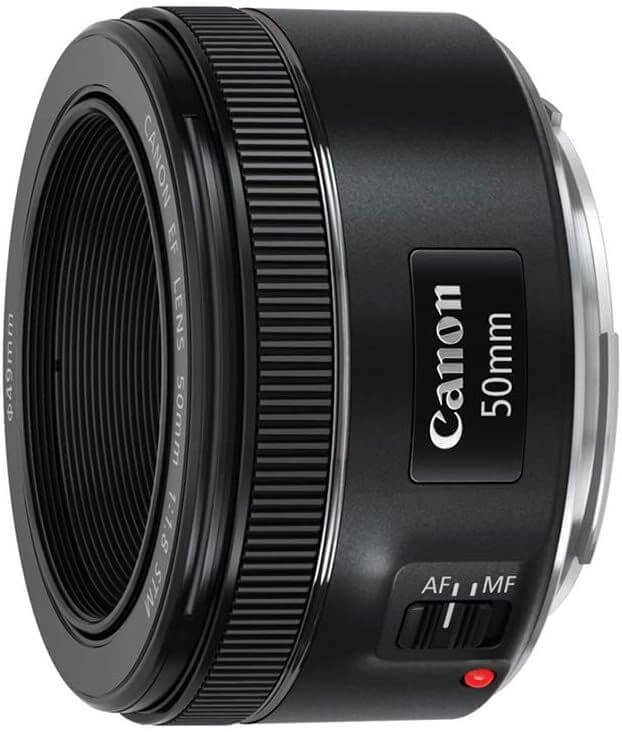 The Nifty Fifty, also called the Canon EF 50mm f/1.8 STM lens, is a cost-effective prime lens ideal for novices. It performs well in low light conditions and has a gorgeous background blur (bokeh) thanks to its wide f/1.8 aperture. This lens is excellent for taking sharp pictures with shallow depth of field, street photography, and portraiture. It is a favorite among traveling photographers due to its small size and lightweight construction.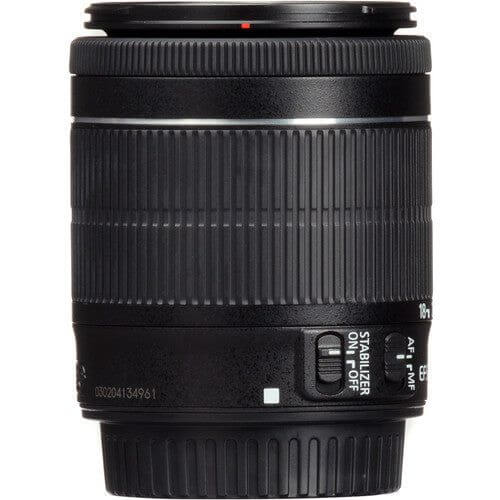 With entry-level Canon DSLRs, the Canon EF-S 18-55mm f/3.5-5.6 IS STM lens is frequently included as a kit lens. Its flexible focus range makes it appropriate for several shooting situations, including landscape, portrait, and candid photography. By reducing camera shake, the integrated image stabilization (IS) enables you to take excellent photos even in low light or with slower shutter speeds. As smooth and silent autofocus is guaranteed by the STM (Stepping Motor) technology, it is also excellent for recording videos.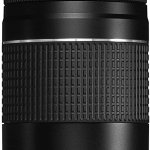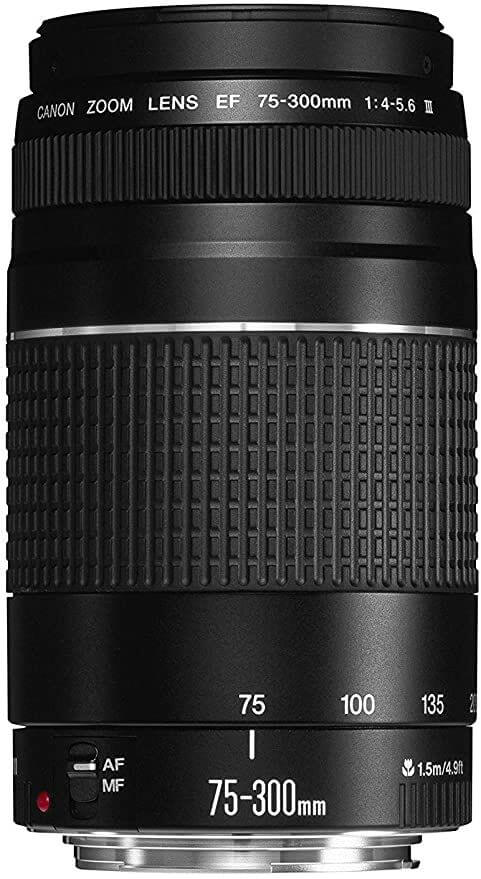 The Canon EF 75-300mm f/4.5-5.6 III Lens is a reasonably priced telephoto choice for beginners experimenting with wildlife photography or far-off objects. With its long focus length and good reach, you may take pictures of distant scenes. Even though it is slower than other telephoto lenses, when utilized in good lighting circumstances, it produces clear photographs. With your lens collection as you progress in your photography career, its lightweight form makes it convenient to carry around.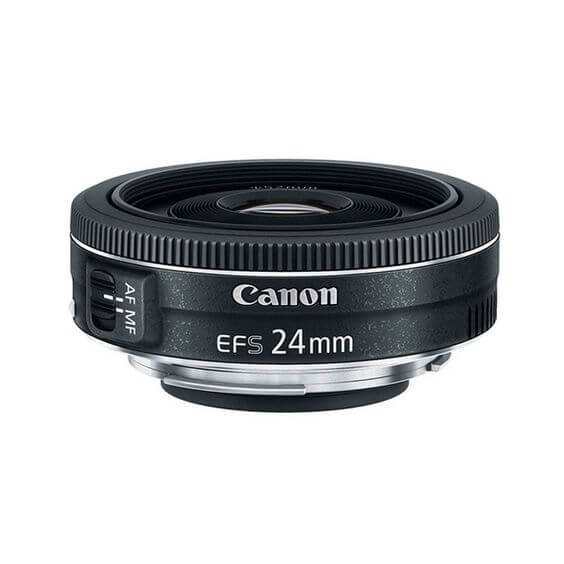 A versatile and small prime lens ideal for travel and everyday photography is the Canon EF-S 24mm f/2.8 STM. Its wide-angle focal length is great for capturing group photos, cityscapes, and landscapes. Because of the STM technology's silent and smooth autofocus and the f/2.8 apertures' improved performance in low light are also excellent for filming movies. This lens is necessary for Canon camera due to its portability and image quality.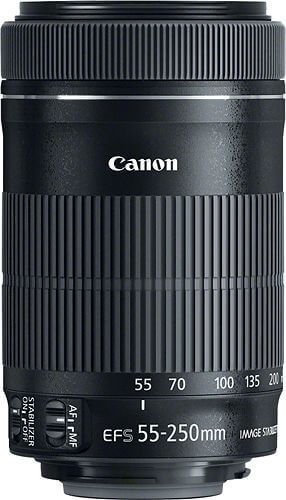 For beginners, there is also the Canon EF-S 55-250mm f/4-5.6 IS STM lens, which is reasonably priced. It has a flexible telephoto focal range, which makes it ideal for photographing far-off objects, wildlife, and sporting events. When shooting at longer lens lengths, the image stabilization feature helps to lessen blur produced by camera shake, while the STM technology assures quick and accurate autofocus. If you wish to expand your photographic creativity, this lens is a fantastic addition to your toolkit.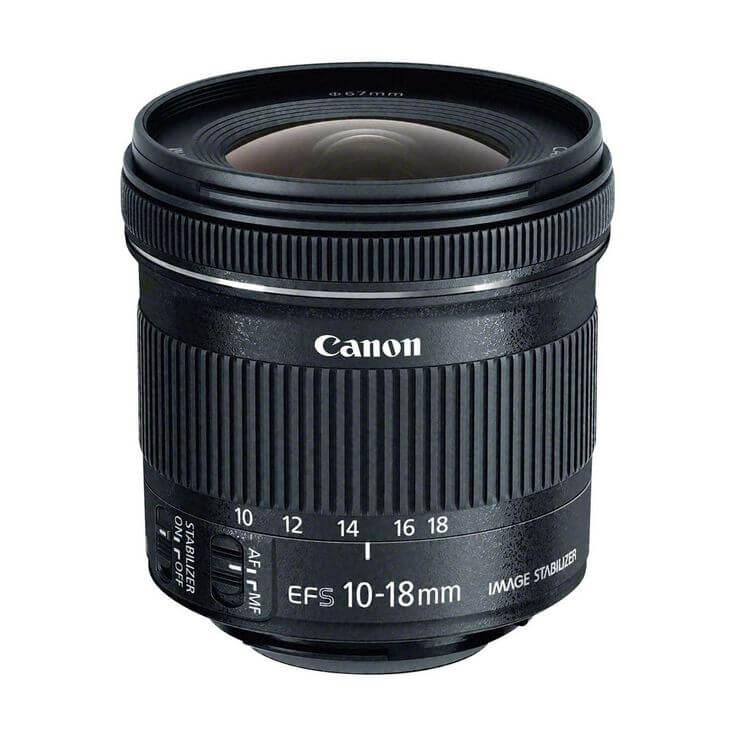 The Canon EF-S 10-18mm f/4.5-5.6 IS STM Lens is the ideal option if you're attracted by wide-angle photography. This lens has an ultra-wide focal range, perfect for photographing vast landscapes, impressive buildings, and unique viewpoints. When shooting handheld in low light, the built-in image stabilization can help by compensating for camera shake. Because of its STM focusing, which guarantees silent and smooth operation, it may be used to record videos.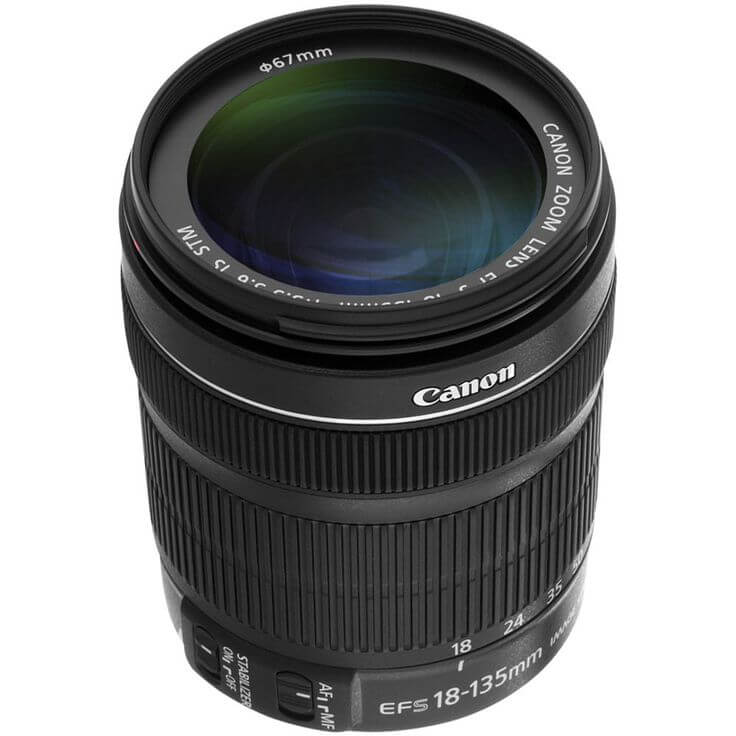 The Canon EF-S 18-135mm f/3.5-5.6 STM lens provides an all-in-one solution for novices who desire a single lens to cover a wide focal range. Its wide-angle and telephoto capabilities make it appropriate for various photography genres, including landscape and portraiture. It is suitable for video recording because of the built-in image stabilization ability to lessen camera shake and the STM autofocus ability to provide a smooth and noiseless operation.
Conclusion
Choosing the appropriate lens for Canon cameras is crucial if you want to maximize the potential of your Canon camera as a beginner. The lenses mentioned above were selected for their user-friendly design, superior image quality, and adaptability. There is a suitable lens to fit your preferences, whether you're interested in taking landscapes, portraits, macro photos, or just regular everyday pictures.
Investing in a high-quality lens will give you access to countless creative opportunities and enable you to take breathtaking pictures that you'll treasure for years to come.
Choose a lens that fits your interests, then use your Canon Camera to allow your passion for photography to run wild!
Frequently Asked Questions
Does the Canon Mirrorless Camera Work with Beginner-Friendly Lenses?
Most of the lenses in this article are EF-S mounts for Canon DSLR cameras. An EL-EOS R mount adapter is needed to utilize these lenses on Canon mirrorless cameras with RF mounts. You may take advantage of the advantages of these lenses on Canon mirrorless cameras thanks to Canon's adapters. They provide smooth compatibility between EF and RF Systems.
Are These Lenses Capable of Producing Professional Portraits?
Yes, a lot of the lenses discussed here, like the Canon EF 50mm f/1.8 STM lens and the Canon EF 85mm f/1.8 USM lens, are great options for taking portraits that appear professional. Their large apertures produce a narrow depth of field, a gorgeous background blur, and a dreamy, pleasing appearance that helps isolate the subject.
Do They Have Lens Hoods for Enhanced Image Quality and Protection?
Lens hoods are sometimes included in the lens packages described in this article. Lens hoods shield the lens's front element from damage and obtrusive objects, helping to reduce lens flares. However, not all lenses might include a hood to protect your lens and enhance image quality.