Photography is a creative art that brings great fun, although it's a complete science to master. The renowned British photographer Martin Parr once said, "Photography is the simplest thing in the world, but it is incredibly complicated to make it work." Therefore, championing the art of photography is a process that takes time. Rather, it'd need complete attention consistently.
But in the entire process, what gets most important is the need for a solid foundation that only comes with an interactive beginning. To make it happen, it is essential to bring every requirement in line to set off on the creative journey. But above all, nothing more is crucial than to have your hands on a suitable camera to make it happen.
And the biggest catch in the process is which camera to choose. Well, that primarily depends on multiple factors that combine to reach a consensus of having that one suitable camera to begin your photography journey.
Best Canon Cameras for Beginners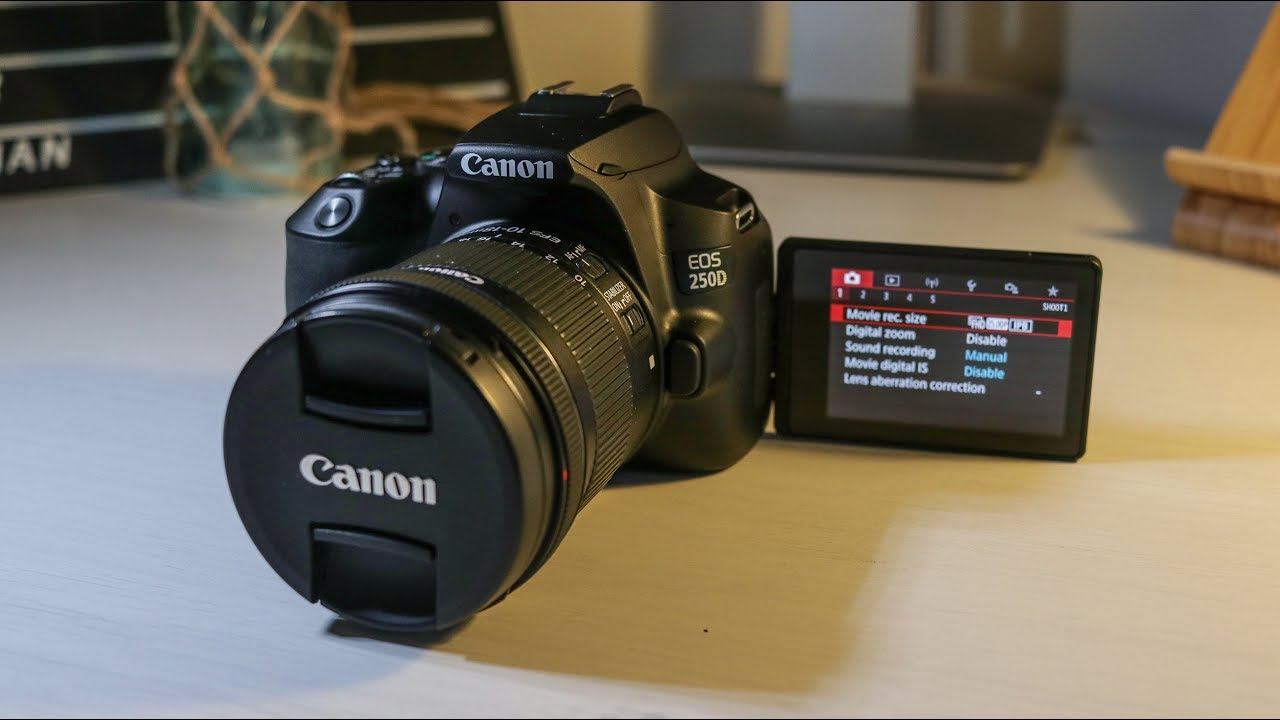 One of Canon's best products, the 'EOS 250D', is known for its velocity and the trait of executing intelligence in the best possible manner. It has the perfect blend of features, performance, and value. It is one of the smallest and lightest DSLRs on the chart. Furthermore, it adds up to an extra edge advantage of recording the 4K video. This Canon camera can capture images at 5fps and offers a sensitivity of up to ISO 25,600. Here's an insight into some of its key specifications:
Sensor: APS-C CMOS
Lens Mount: Canon EF-S
Megapixels: 24.1 MP
Screen: 3-inch
Shooting Speed: 5fps
ISO: 100 – 25,600, expandable up to 51,200
Maximum Shutter Speed: 1/4000
Price: $599.99 approx.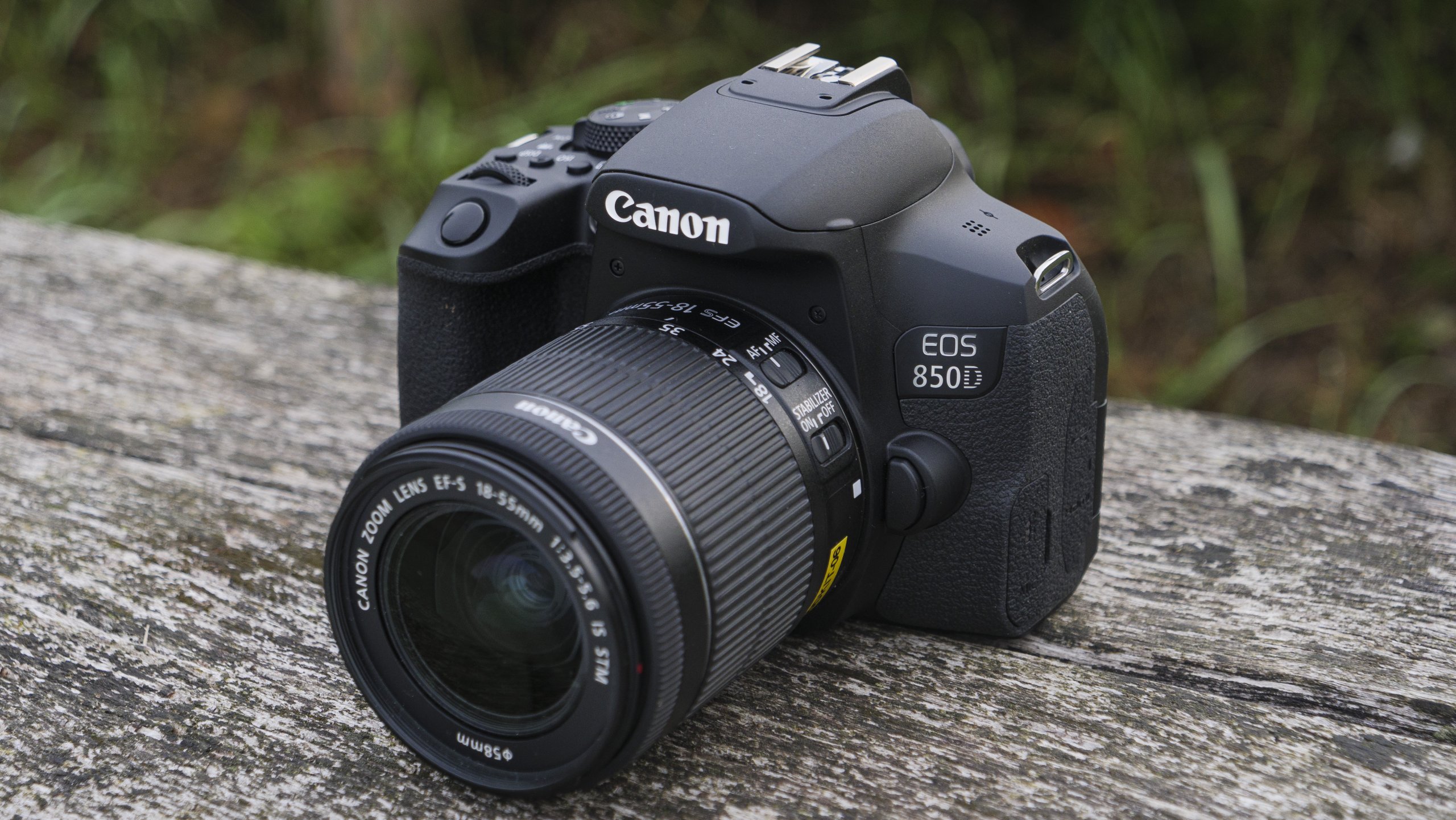 Canon's Rebel 850D is an extension of the EOS 800D; although it has yet to produce many massive upgrades, one of the most notable additions is the 4K addition. The presence of a Dual Pixel phase-detection AF system makes it fast and reliable for the video. In addition, the vari-angle LCD screen handles things most completely. Among a host of other key highlights of Rebel 850D, it has the potential to shoot videos of up to 4K resolution at 24 fps, whereas it can capture full-HD videos at 60 fps. It also includes the 4K time-lapse movie mode as one of its in-built features.
Sensor: APS-C CMOS
Lens Mount: Canon EF-S
Megapixels: 24.1 MP
Screen: 3-inch
Shooting Speed: 7fps
ISO: 100 – 25,600, expandable up to 51,200
Maximum Shutter Speed: 1/4000th of a second
Price: $789 approx.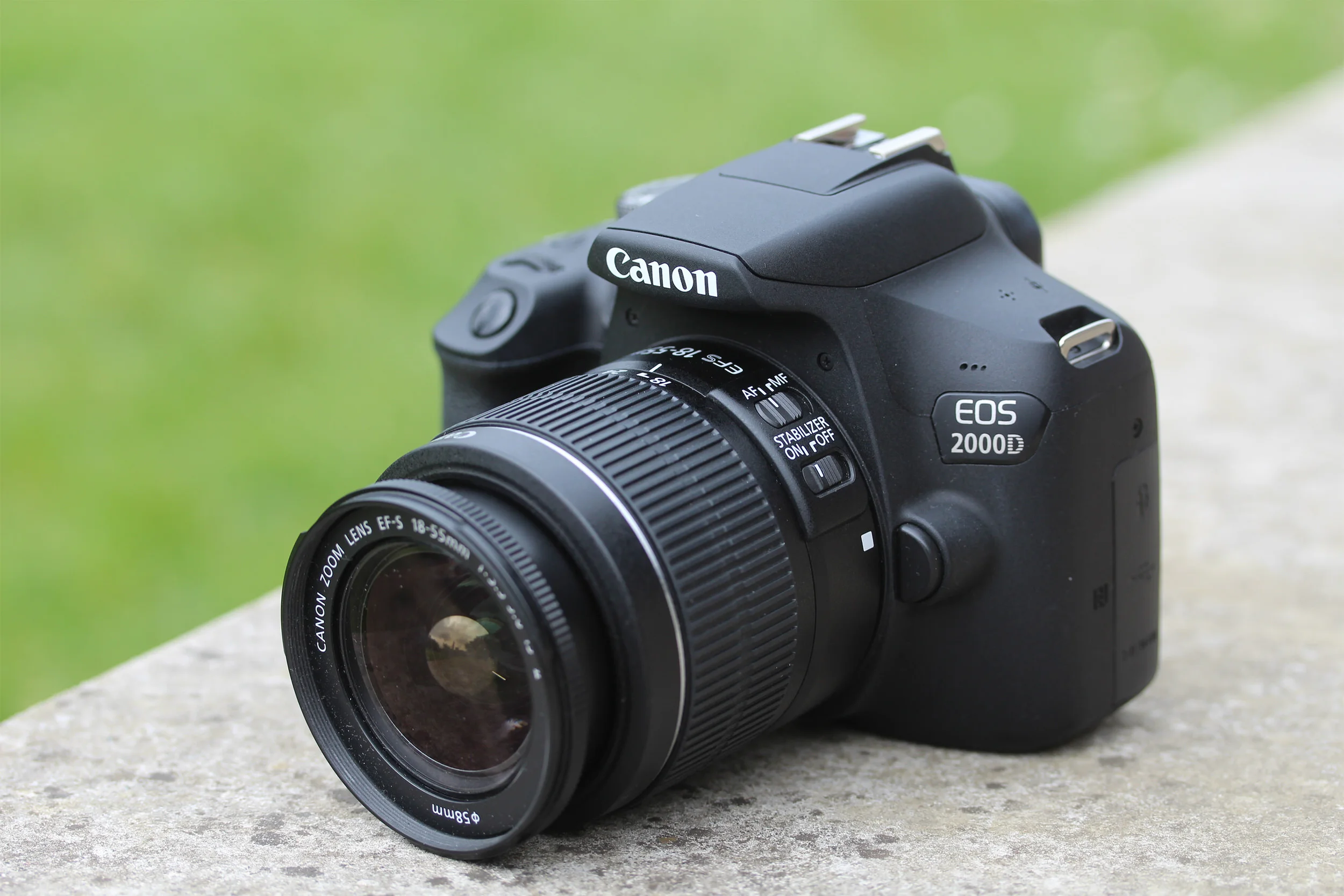 One of Canon's cheapest DSLR cameras for beginners provides an assortment of lenses, flashguns, and other relevant accessories. It is designed to keep the interest of the target audience in mind. At this price range, EOS 2000D is the best in the price range with the kind of features it provides, including stronger battery life, Wi-Fi loaded, NFC, and full HD video. Some of its other key features include.
Sensor: APS-C CMOS
Lens Mount: Canon EF-S
Megapixels: 24.1 MP
Screen: 3-inch
Shooting Speed: 3fps
ISO: 100 – 6400, expandable up to 12,800
Maximum Shutter Speed: 1/4000th of a second
Price: $549approx.
No products found.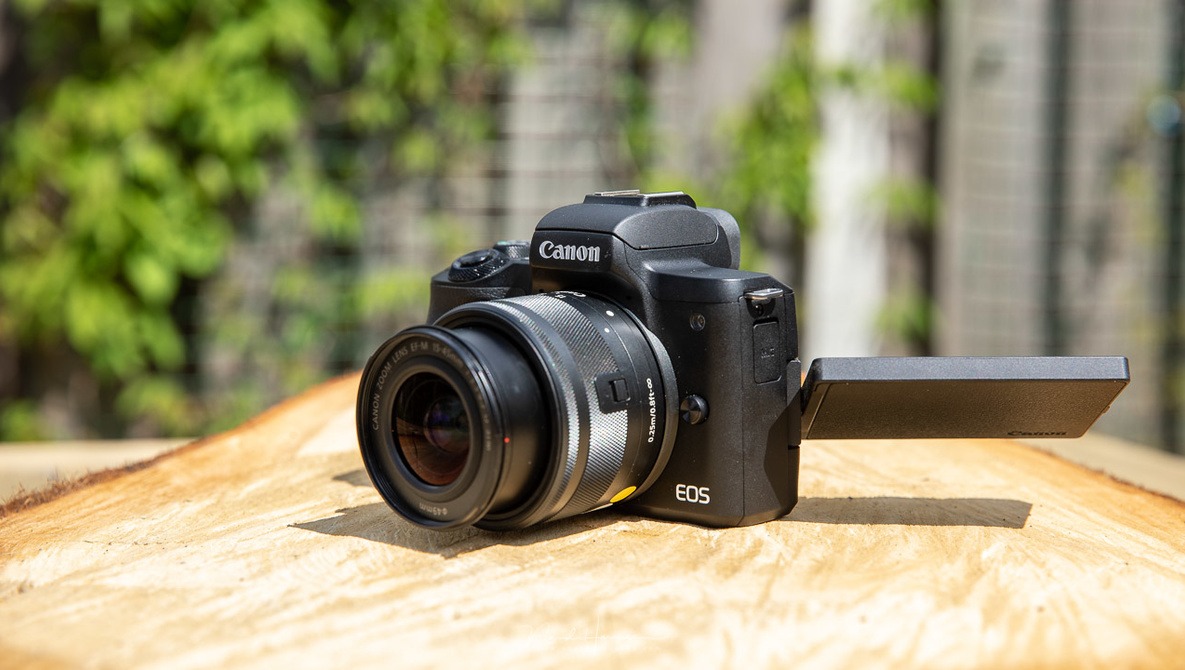 One of the finest options available in the chart for the camera for beginners in the mirrorless segment. Apart from being affordable, this Canon camera is loaded with functions that are essentially enough to excite a young photographer. It comes with a crop-size APS-C sensor with a resolution of 24.1 MP and a 1,200 ISO option that is great for high-end performance while operating in low lighting. Providing a high-end touch to the utility that it offers, the software allows your camera to transform into a webcam, which can be used for live streaming on YouTube, Instagram, or any social media platform. Advancing to the boost mode, the camera can provide a maximum ISO of 51,200.
Sensor: APS-C CMOS
Lens Mount: Canon EF-M
Megapixels: 24.1 MP
Screen: 3-inch
Shooting Speed: 10fps
ISO: 100 – 25,600, expandable up to 51,200
Maximum Shutter Speed: 1/4000th of a second
Price: $929 approx.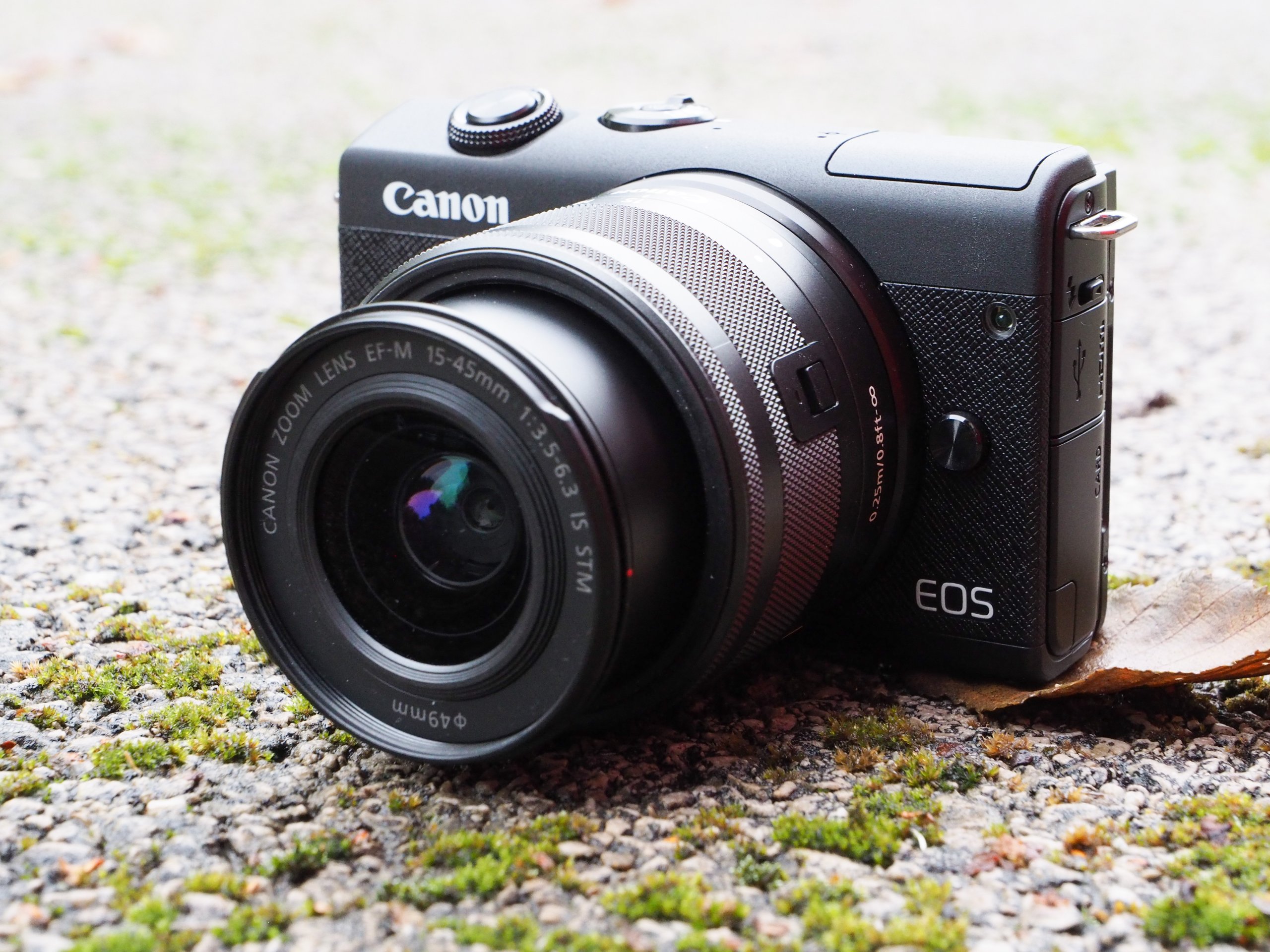 The M200 model by Canon is an excellent choice for photography enthusiasts for whom portability is a concern. It is a compact camera that is loaded with a range of options. It brings you a great photographic experience with the APS-C sensor. One also gets a rotating screen that is perfect for clicking selfies that also provides you with an option to shoot in vertical mode. For vlogging, this is one of the best on the list that brings you M200's autofocus with an added 4K time-lapse option. Over to its general specifications, one also receives Wi-Fi and Bluetooth connectivity that makes the task of transferring and sharing images much easier.
Sensor: APS-C
Lens Mount: Canon EF-M
Megapixels: 24.1 MP
Screen: 3-inch
Shooting Speed: 6.1fps
ISO: 100 – 25,600
Maximum Shutter Speed: 1/4000th of a second
Price: $549 approx.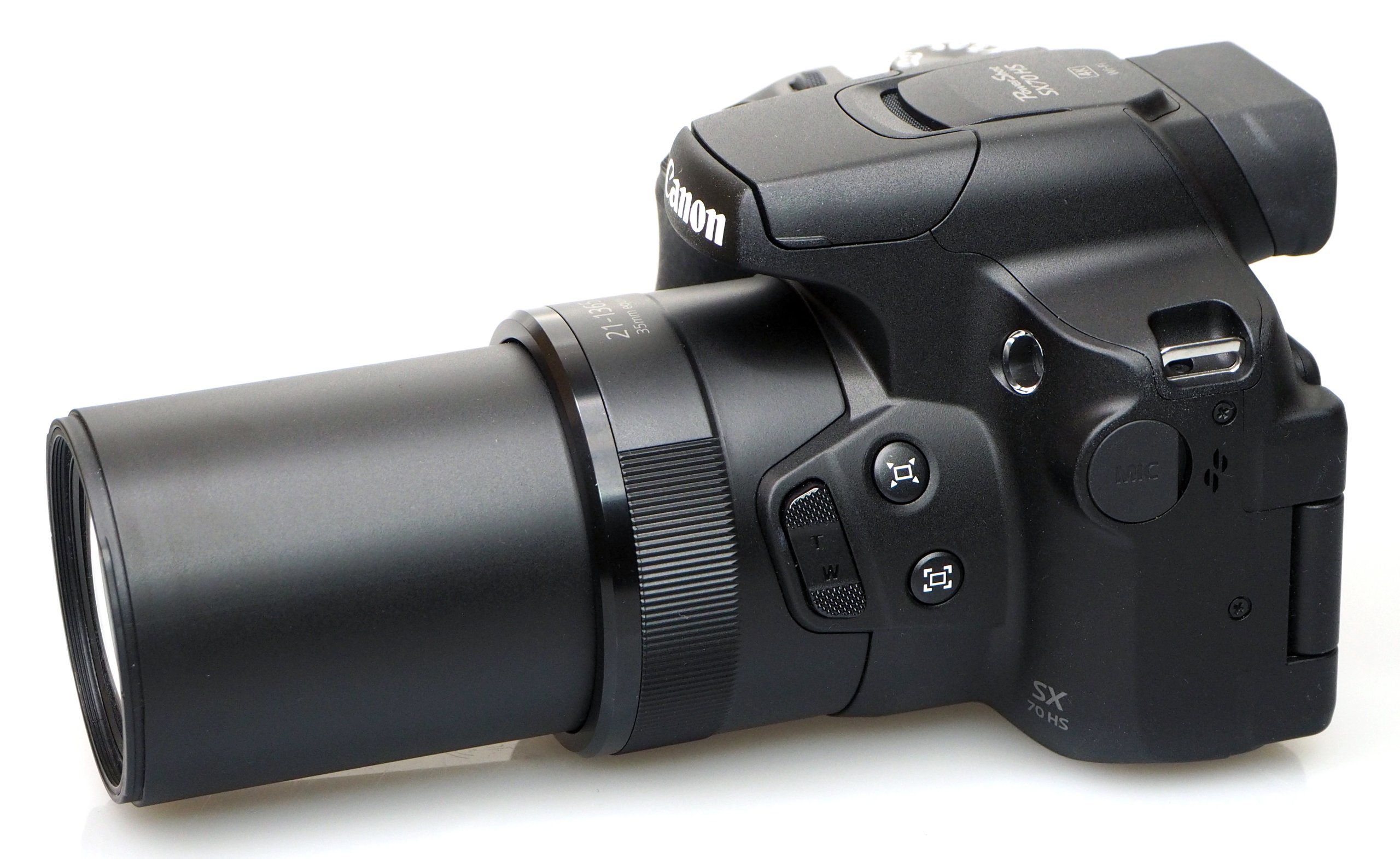 A premier 'Bridge Camera' in the offering by Canon has all the features loaded required in a DSLR. The camera is compact and extremely easy to operate. The lens is fixed, implying that it is not required to cough up extra money to buy other lenses. The sensor is loaded with an image resolution of 20.3 MP, comparatively lower than others on the chart. However, its DIGIC 8 processor maximizes the performance to give top-quality pictures. The fixed lens gives 65 times more magnification, which straightway takes one to the center of the action, which makes it the perfect spot for beginner, sports, and wildlife photographers. 4K time-lapse feature with Wi-Fi and Bluetooth connectivity is the added advantage apart from an LCD screen and an optical viewfinder.
Sensor: 1/2.3″ BSI-CMOS
Lens Mount: Fixed
Megapixels: 20.3 MP
Screen: 3-inch
Shooting Speed: 10 fps
ISO: 100 – 3200
Maximum Shutter Speed: 1/2000th of a second
Price: $579 approx.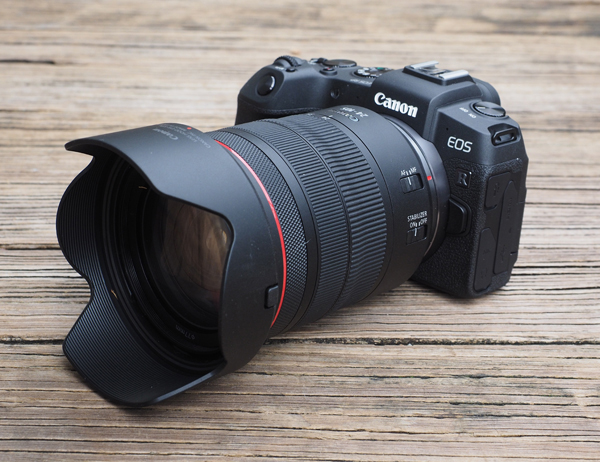 EOS RP is a full-frame mirrorless camera. However, full-frame is not often associated with beginners, but this is one of the perfect finds for newcomers in the field of photography. The loaded full-frame sensor gives an image resolution of 26.2 megapixels, and its optical image stabilization provides five stops of shake reduction, which results in sharp photos. It also brings along the autofocus system using 143 AF zones with 88% of frame coverage. Although the continuous shooting speed might be low at 5fps, it offers a great 4k video.
Sensor: CMOS
Lens Mount: Canon RF
Megapixels: 26.2 MP
Screen: 3-inch
Shooting Speed: 5 fps
ISO: 100 – 40000
Maximum Shutter Speed: 1/4000th of a second
Price: $999 approx.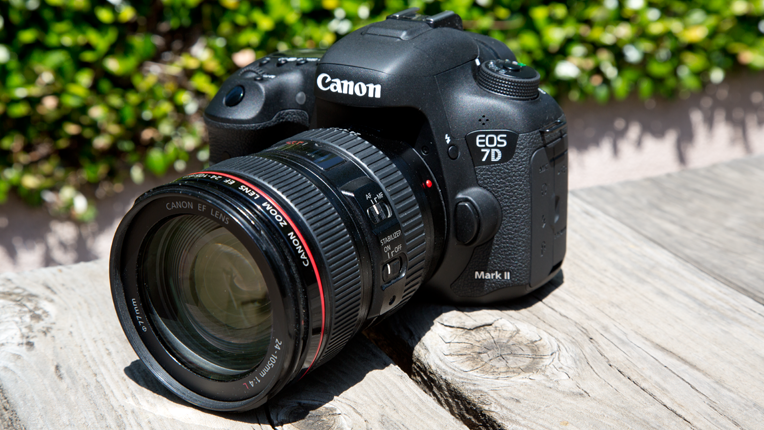 Despite being one of the oldest on the chart, Canon EOS 7D Mark II still happens to be one of the best cameras for beginners. It's a classic DSLR that is loaded with all the necessary features a new photographer needs to get started with. It is very simple to operate and falls well under the price range. It comes with a humble 20.2 MP. However, the quality of the image you get is a major difference that stands. The autofocus system takes the center that uses a 65-point cross-type system which helps you to take the perfect shot. One also has the option to try different niches with the 100 to 16,000 ISO that it offers. Being the old gun in the store, you won't be getting the 4k video. However, Full HD video gives all that one desires.
Sensor: APS-C CMOS
Lens Mount: Canon EF, compatible with EF and EF-S lenses
Megapixels: 20.2 MP
Screen: 3-inch
Shooting Speed: 10 fps
ISO: 100 – 160000
Maximum Shutter Speed: 1/8000th of a second
Price: $549 approx.
Factors for Choosing a Camera for The 'Beginners'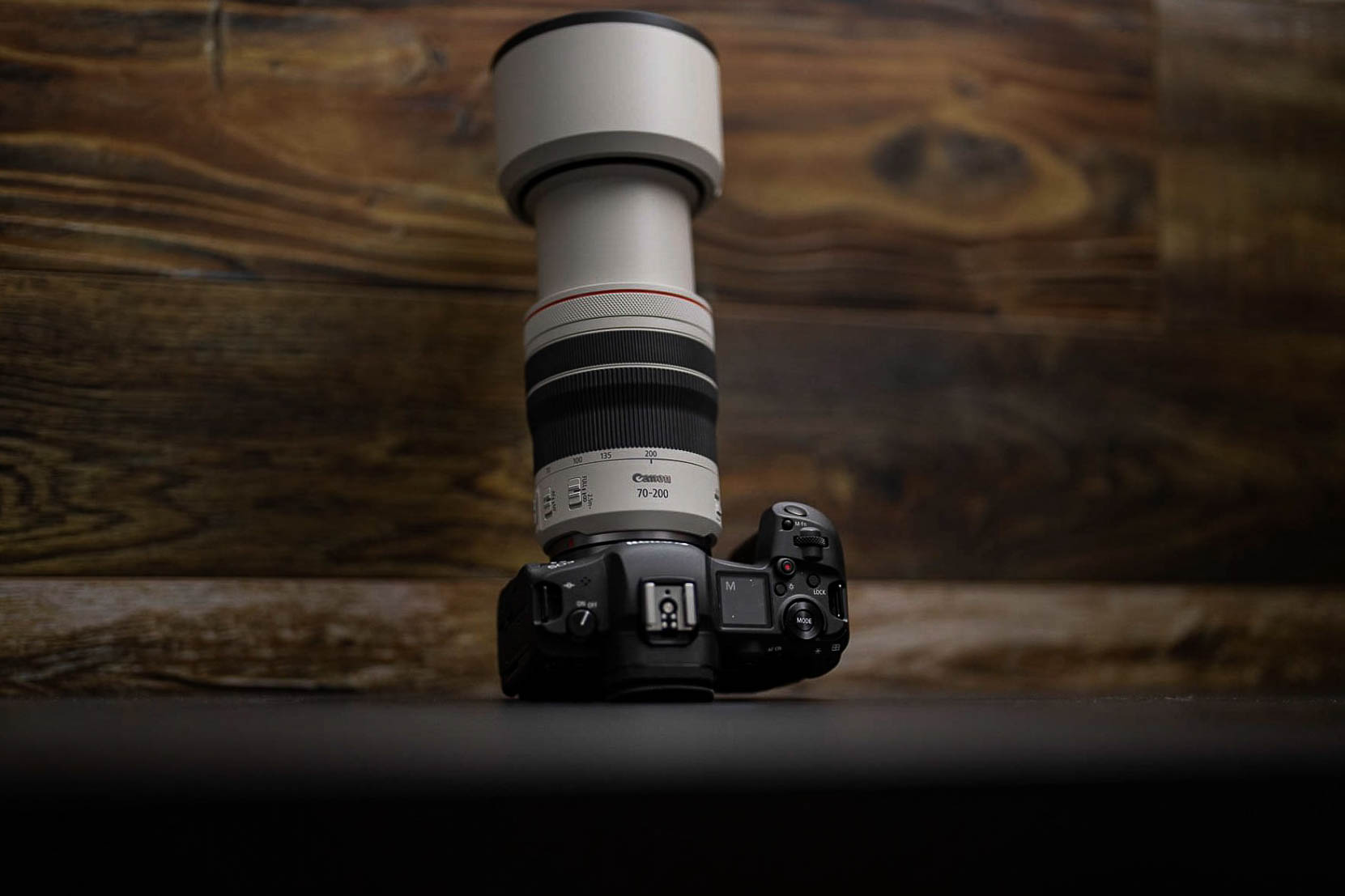 It is essential for any beginner to look at a few factors before they finally have a hand on their first-ever camera:
Image Quality: As you head on an advanced journey with the camera, the first major requirement is to have a camera that captures a better picture than your phone.
Ergonomics: Comfort and handling are the next major part as it decides the course of your journey. Ask a few questions to yourself before making a call. Is it big enough? Does it have a fine grip? Are the important buttons under my finger's reach? Then, check the boxes with some similar questions to move ahead.
Size: As a beginner, your focus must hover around mastering skills and the technicality part instead of bothering with the fancy aspects. Go for a camera that fits well and is handy so it gets easy to carry.
A lens that fits your budget: Never go for a camera with a fixed lens with a compact size. Always do go for the option of a camera with an interchangeable lens option. Then, over it, mark what else it offers and whether that fits your price range.
Latest Model: With ever-evolving technological trends, the sphere of cameras and the market is also growing dynamically. Do not be rigid enough to buy a camera. Always have that flexibility and focus on what is new in the market, loaded with ultra-new features.
However, having the final say by checking the parameters is always challenging, especially in a massively cluttered market where you have various options. So, breaking things down for you here, we have compiled a set of 10 'CANON CAMERAS' that are perfect for beginners to begin their photographic trail.
Conclusion
All is well if the tuning gets in perfect sync at the beginning, irrespective of any profession, and photography is no different. Finding a perfect camera is no easy task, especially when it's one's first. There are plenty of things one has to consider in such a widely spread market. After that, it all comes to the option of photography and videography, and then finally gets settled on your budget.
Limiting just the Canon Camera to meet your needs allows you to choose from a limited range of options, which is fine enough owing to the goodwill the brand beholds. Based on the number of options provided above, you can make your selection with what you desire.
However, one must be very well concerned with what your limitations are and what they require, and according to it, whichever option bridges that gap is the perfect find that you must go with. All the cameras are great with the set of features it serves. The final call lies upon you.
Frequently Asked Questions
Why Go for a Canon Camera?
Being one of the most trustworthy brands, Canon provides an interactive gateway to the world of photography with the range of models that it provides. Besides, the camera for beginners level that Canon offers is best for learning the basics of photography. Canon offers DSLRs, mirrorless cameras, and compact cameras in its wide range of collections to give a broader viewpoint and option to beginners. It is the sustainability and the competitiveness in the niche that has pushed Canon to produce the best quality cameras in a variety of price ranges, making it one of the best brands in the world.
What to Look in a Camera for Beginners?
The answer to this basic though crucial question has been addressed above as well. However, there are a few aspects that require special attention to proceed while kickstarting your journey with the camera.
Type of Camera: As shown above, there are three types of cameras DSLRs, Mirrorless, and Compact the magnitude of their operation differs. Mirrorless being the most advanced among all, should be prioritized to learn things in depth. It also offers beginners a better experience acting as a major boost in their photographic journey ahead.
Autofocus: A much-needed and extremely helpful option for those opting to go for wildlife and sports photography. For the photographers, the camera does the job that allows them to focus on their job in getting the best shot they want. This is one major point to consider while selecting a camera for beginners.
ISO Range: It is the determiner of the sensor's sensitivity to light. Lower the ISO, the better the quality. However, there is a requirement for more light in order to get the proper exposure. A higher ISO is essential while shooting during the night. Based on the situation and requirements, ISO needs adjustment. While shortlisting a camera for beginners, it is better to check what ISO in your camera has to serve.