We are all aware of how crucial it is to have a high-quality camera when embarking on a photography adventure. However, it's often difficult to know where to start, especially when you are looking for good cameras for beginners, as the market is flooded with so many products. That's why we're here today — to help you through the options and land on the camera of your goals and budget.
If you are a complete beginner, do not worry, this blog will provide you with the information you need to make a smart purchase. There are a few things you should know before purchasing a camera, and we'll cover them all here. You may then make a well-informed decision and prepare yourself for photography success with the information at hand.
Rather than merely recommending some seven good cameras for beginners, we'll be covering a lot more ground. There are three cameras in particular that we will highlight for you to avoid for various reasons that you will get to know sooner.
Let's just jump right into it and explore the world of cameras to find the seven best cameras for beginners!
Best Cameras that You Can Consider as a Beginner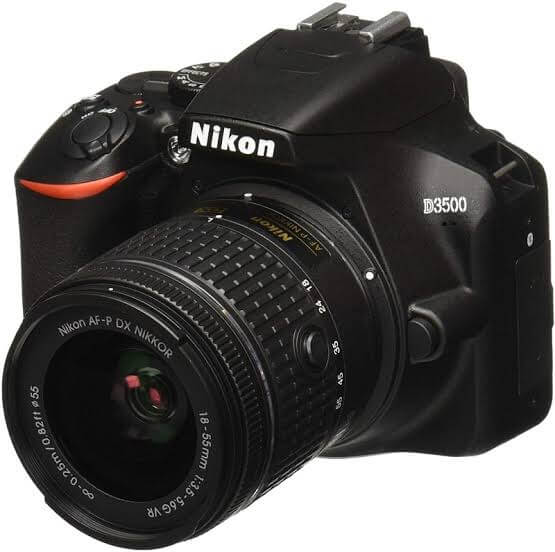 The Nikon D3500 is a fantastic beginner-friendly DSLR, offering a balance between simplicity, affordability, and performance. It provides a user-friendly interface coupled with a helpful guide mode to ease novices into the principle of photography. Despite being designed for beginners, the d3500 doesn't compromise on image quality, thanks to its 24.2MP APS-C CMOS sensor. This camera serves as an excellent learning tool for those starting their photography journey.
Pros:
Great image quality
Beginner friendly with guide mode
Superior battery life
Affordable and excellent value for money
Compact and lightweight
Cons:
Lacks 4K video recording
No built-in Wi-Fi
Outdated autofocus system
No articulated screen
Why Should You Choose the Nikon D3500?
34.2 megapixel APS-C Sensor: provides excellent image quality with high resolution.
Guide mode: A helpful tool for beginners to understand camera settings.
SnapBridge Technology: Allows seamless sharing of images directly to smart devices.
High ISO performance: Great for low light conditions.
Fast autofocus system: Ensure sharp and clear images.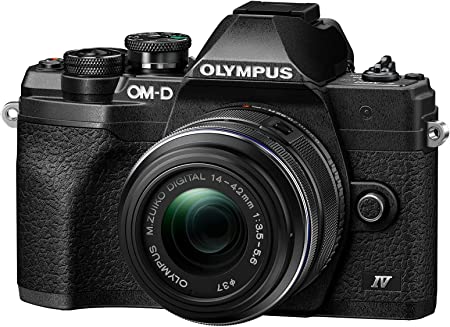 The Olympus OM-D-E-M10 Mark IV is a compact and lightweight mirrorless camera that is packed with features suitable for beginners. It is designed with an intuitive interface and has in-body image stabilization to help capture sharp images. The camera also boasts a good range of art filters to inspire creativity in budding photographers.
Pros:
Compact and lightweight design
Body image stabilization helps reduce camera shake
High-resolution electronic viewfinder
Good range of art filters
Cons:
Limited battery life compared to some competitors
No weather sealing
Why Should You Choose the Olympus Om-D E-M10 Mark IV?
5 Axis in body image stabilization: For sharp images and steady videos.
20.3 megapixel live MOS sensor: Offers high-resolution image capture.
4K video recording: Allows capturing high-quality videos.
Flip-down touch screen: Great for vlogging and selfies.
Wi-Fi and Bluetooth: For easy sharing and remote camera control.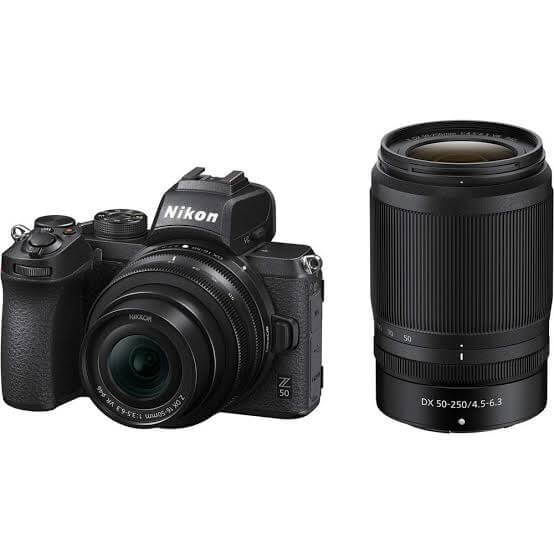 The Nikon Z50 is a compact mirrorless camera that delivers impressive performance. It is a great choice for beginners who want to venture into mirrorless systems, offering easy handling, simple controls, and a wide range of Nikon Z lenses. The camera comes with a 20.9 MP DX-format sensor ensuring high image quality.
Pros:
Compact and lightweight design
Excellent image quality
Good ergonomics and handling
4K video recording
Cons:
Limited battery life compared to some DSLRs
Limited native lens selection at launch
Why Should You Choose the Nikon Z 50?
20.9-megapixel DX-format sensor: Delivers high-quality images.
4K UHD video recording: Captures ultra high-definition videos.
Z Mount: Compatible with Nikon's new generation of Z mount lenses.
Eye detection AF: Advanced technology for sharp portraits.
Weather-sealed design: Idle for outdoor photography.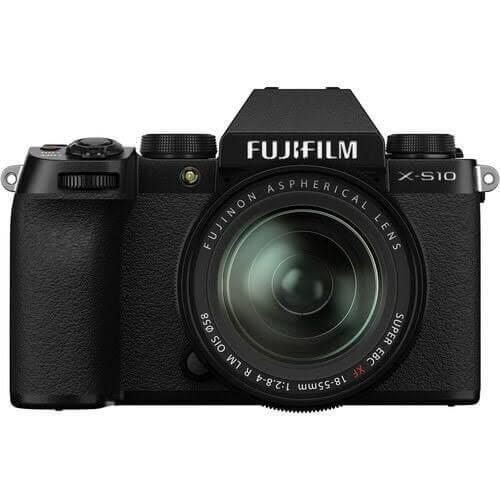 The Fujifilm X-S10 is a mirrorless camera that combines excellent image quality with user-friendly controls. Its compact design and in-body image stabilization make it a good choice for beginners. The camera offers a variety of film simulation modes, inspiring creativity and novice photographers.
Pros:
Compact and lightweight
Excellent image quality
In body image stabilization
Great selection of film simulation modes
Cons:
The smaller grip may not be comfortable for all users
Battery life could be improved
Why Should You Choose the Fujifilm X-S10?
26.1 megapixel X trans-CMOS 4 sensor: Provides excellent image resolution.
Body image stabilization: Helps in capturing steady shots.
Film simulation modes: Offers distinct color tones and effects.
Vary angle LCD monitor: Facilitates a variety of shooting styles.
4K/ 30P video: Ensures high-quality video recording.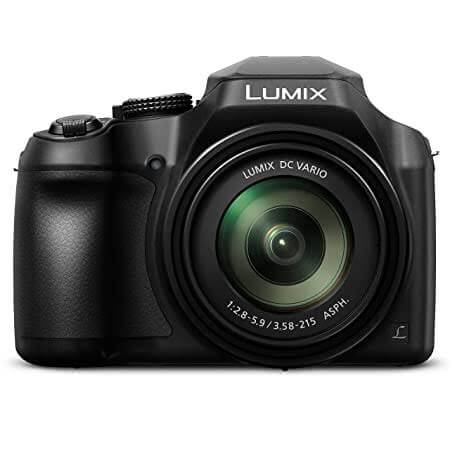 The Panasonic LUMIX FZ80 is a big enough friendly bridge camera with a powerful 60x room lens, enabling users to capture a wide range of subjects. It has built-in image stabilization, 4K video and photo capability, and a touchscreen interface, all making it a great choice for beginners.
Pros:
Powerful 60x room lens
4K video and photo capability
Built-in image stabilization
Touch screen interface
Cons:
Image quality at high ISOs can be improved
No raw image capture
Why Should You Choose the Panasonic Lumix Fz80?
60X long zoom: Great for capturing subjects at a distance.
18.1-megapixel sensor: Delivers high-resolution photos.
4K video and photo capability: Ensures detailed video capture and fast action sequences.
Touch screen enabled LCD: For intuitive controlling ease of use.
Built-in Wi-Fi connectivity: For image sharing and remote shooting.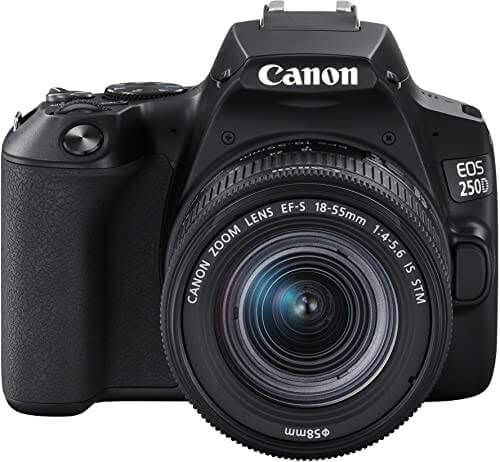 The Canon EOS 250D (also known as Rebel SL3 in some regions) is a compact DSLR that serves as an excellent gateway into the world of DSLR photography. It's one of the lightest and most beginner-friendly DSLRs on the market, boasting an intuitive interface, a fully articulated touchscreen, and a 4K video recording. With its feature assistant, beginners can easily learn about different camera settings.
Pros:
Compact and lightweight
User-friendly with feature assistant
Fully articulated touch screen for flexible shooting
4K video recording
Cons:
9 point autofocus in the optical viewfinder is a bit outdated
Not weather sealed
Why Should You Choose the Canon EOS 250D?
24.1 megapixel APS-C sensor: Provides great image quality.
Dual Pixel CMOS AF: Ensures fast and precise autofocus.
Vary angle touch screen: Allow shooting from different angles.
4K video recording: For capturing high-resolution videos.
Guided user interface: Helpful for beginners learning camera settings.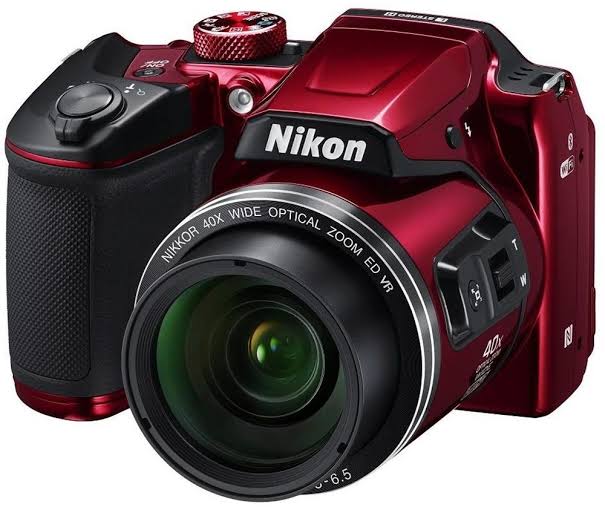 The Nikon Red Coolpix B500 is a versatile bridge camera suitable for beginners. It offers a powerful 40x optical zoom in ATX dynamic fine zoom, which makes it excellent for capturing both wide landscapes and detailed close-ups. The camera's operation is simplified by the easy auto mode and the in-camera help guide. Its vibrant red color makes it stand out in the crowd.
Pros:
40x optical zoom and 80x dynamic fine zoom
Easy auto mode for hassle-free shooting
In-built camera help guide for beginners
Vibrant design and color
Cons:
Lacks raw image capture
No electronic viewfinder
Non rechargeable AA batteries
No manual control options
Why Should You Choose the Nikon Red Coolpix B500?
40x optical zoom: Good for close-ups from far away.
16. Megapixel low light sensor: Enables clear image capture in low light.
Full HD 1080p video recording: Provides decent video quality.
Built-in Wi-Fi, NFC, and Bluetooth: Allows easy sharing and camera control.
Tilting LCD: Facilitates shooting from various angles.
Cameras to Avoid for Beginners
1. Canon C700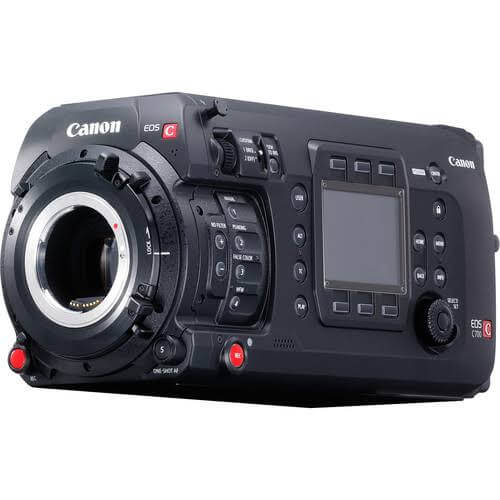 Beginners might find the Canon C700 quite intimidating due to its complex features and high cost. It's a digital cinema camera packed with advanced video capabilities and typically used in professional filmmaking. Learning the basics of photography and videography on such a high-grade device can be overwhelming and expensive.
Pros:
High image quality
Full frame 4.5K sensor
High dynamic range
Professional-grade video features
Cons:
Expensive
Complex features; the steep learning curve
Heavy and not easy to handle
Not either for casual everyday use
2. Canon M50 Mk II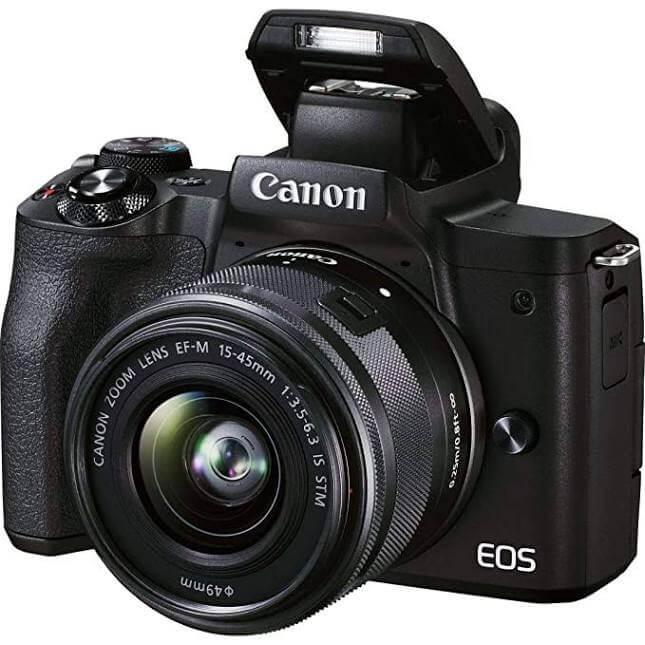 The Canon M50 Mk II, while less intimidating than the C700, still packs many advanced features that beginners may find hard to navigate initially. It is a mirrorless camera with 4K video capability and a vari-angle touch screen, ideal for vloggers and intermediate-level photographers, but it might be overkill for a novice.
Pros:
Compact and lightweight
High-quality images
4K video capability
Vari angle touchscreen
Cons:
Beginners might struggle with advanced features
Limited lens selection for Canon's mirrorless system
4K video has a heavy crop
Autofocus can be inconsistent
3. Sony A6400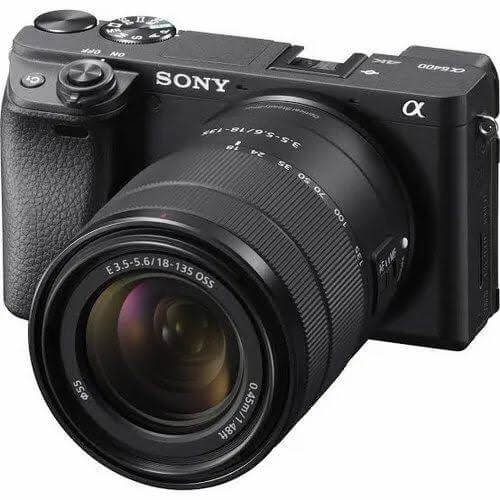 The Sony A6400 is a solid mirrorless camera, but it is not typically recommended for beginners because of its advanced feature and somewhat complex menu system. This camera is best suited for individuals with some background photography who are looking to upgrade their equipment.
Pros:
High image quality
Excellent autofocus system
4K video capability
Compact and durable design
Cons:
Its menu system can be complex for beginners
Limited body image stabilization
No headphone jack for audio monitoring
The LCD screen isn't the best in bright sunlight
How to Choose the Best Camera for Beginners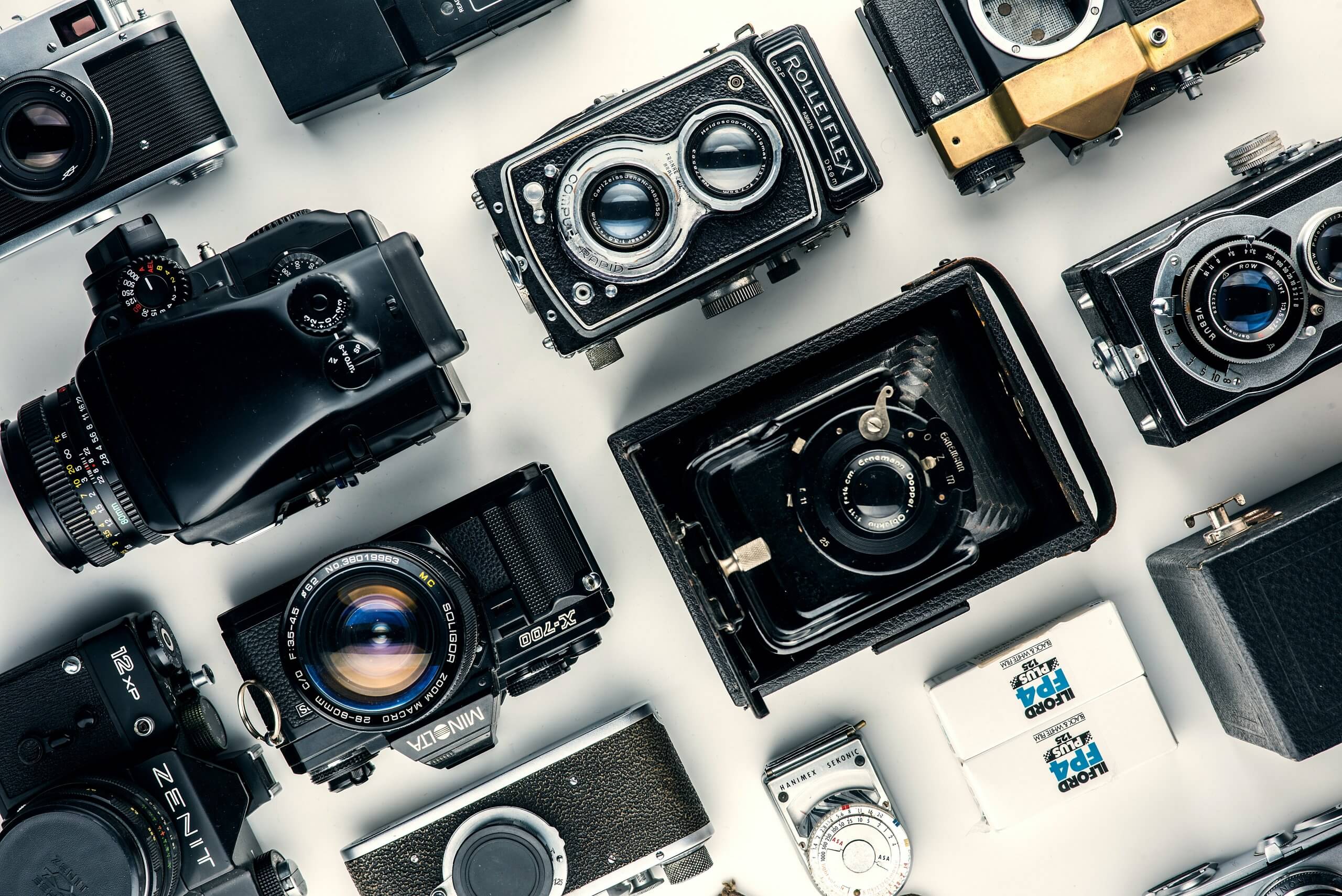 1. Costs and Resources
When first getting into photography, it's important to set a realistic budget. Fortunately, you can find several high-quality cameras in a wide price range. Affordable and functional, entry-level DSLRs and mirrorless cameras strike a decent balance between the two. Nikon Red Coolpix B500 and Nikon D3500 are two examples of well-liked affordable choices. These cameras provide great image quality, a simple interface, and plenty of opportunity for development.
Mid-range choices provide more sophisticated capabilities and superior image quality if your budget permits. Stronger focusing systems, improved low-light performance, and upgraded video capabilities are commonplace in modern cameras.
2. Friendliness and Ease of Use
Cameras that have easy-to-understand interfaces, well-organized menus, and useful extras are very beginner friendly. There has been a rise in the use of touchscreen interfaces since they are more user-friendly and reminiscent of modern smartphones. Touch screens on modern cameras facilitate the selection of focus points, navigation of menus, and viewing of captured imagery.
Guided shooting settings and instructional videos are other factors to think about. Built-in tutorials on cameras make it simpler to learn and enhance one's shooting skills.
3. Ability to Adapt and Change
You will probably love to experiment with a wide range of styles and subjects. A flexible camera will provide you with more options for expression in a variety of settings. Try to find cameras that allow you to switch between automatic, semi-automatic (aperture priority, shutter priority), and manual photography modes. You may ease out of using the camera's automated settings and into fully manual mode with this degree of customization.
Lenses that may be switched out add a new dimension of adaptability. The interchangeable lenses of DSLRs and mirrorless cameras make it possible to find the optimal optics for every given shot. You can take pictures of landscapes using a wide-angle lens or get up close and personal with faraway subjects using a telephoto lens.
4. Image Definition and Clarity
It's obvious that the best cameras are those that consistently deliver high-quality images. Sensor size, megapixel count, and processing power all play significant roles in determining final image quality. The low-light performance and dynamic range of a camera are typically improved by increasing the size of its sensor. It's no secret that full-frame sensors allow for superior image clarity and more precise manipulation of depth of field.
While a higher megapixel count may theoretically yield more detailed photos, finding the right compromise is essential. Storage space and processing time may be affected by the increased file sizes brought on by higher megapixel counts. Cameras with 20-24 megapixels provide a nice compromise between image detail and manageable file sizes, making them ideal for novices.
The algorithms used to process images also have an impact on how they turn out. Noise reduction, color accuracy, and picture sharpness are just some of the areas where processing engines are constantly being refined by manufacturers. Cameras with sophisticated image processors produce high-quality photos without any post-processing.
5. Flexibility of Extra Lenses
When deciding on a camera system, think about the lens ecology and the availability of accessories. Having access to a variety of lenses makes it possible to experiment with various approaches to photography and realize a variety of artistic goals.
Having a wide variety of lenses available is helpful for new photographers since it allows them to experiment with different styles and improve their technique. Think about the many lens possibilities for the camera system you're considering. Keep an eye out for popular options, including prime lenses (lenses with a set focal length) and zoom lenses, which offer a range of focal lengths.
You shouldn't limit yourself to only lenses when thinking about photographic equipment. External flashes, for instance, might supplement existing light sources or be used to great advantage in dark environments. When photographing with a long exposure or in low light, a tripod is essential for maintaining stability. In order to minimize the effects of camera wobble, many photographers use remote shutter releases to trigger the camera.
Summing It Up
Well, we have come together through a multitude of options, and we hope you are feeling more aware of the best cameras for beginners. It's been a whirlwind tour, but let's pause and reflect. Beware of cameras that seem over-complicated or like important features like decent sensor size or those that have negative customer reviews. Beware of outdated models, ones that may be too heavy for comfortable use.
We understand that each one of you is unique in your needs, goals, and budget. That's why it's so important to choose a camera that is just right for you. Do your research, go through user reviews, consider what type of photography you will be doing, and make an informed decision.
Remember, the best camera isn't the most expensive or the most professional, but the one that you'll enjoy using and can grow with. A successful photography journey isn't just about having a camera but about having the right camera that complements your skills, style, and spirit.
As we conclude, let me remind you that photography is an incredible journey. It can transform the way you see the world and even the way you see yourself. Starting this journey with the right camera is like setting off on a road trip with a reliable vehicle – It makes all the difference.