The bond and love between a mother and daughter is unique and pure bliss. This is considered to be one of the genuine connections rooted in boundless love, trust, and understanding.
Often, when daughters grow up, they tend to follow in the footsteps of their mothers. Every mother is a role model for their grown-up daughters. Mothers are the angel guardian and a source of engagement for their little fairies.
As mothers watch their daughters transform into strong and independent women, they experience a sense of pride. Thus, a mom-and-daughter photoshoot is one of the best ways to capture and celebrate this pure bond.
It is a special way to capture moments full of joy and heartfelt emotions, a delightful way to create lasting memories together!
In this blog, we'll be covering 9 extraordinary mom-and-daughter photo ideas, enabling you to create memories that will be cherished forever.
1. Wearing Matching Attire
Well, wearing a matching outfit has become the most common trend in mom-and-daughter photo ideas. It's been around for a long time, but it has gained immense popularity recently. Have you ever wondered about the purpose behind wearing matching outfits?
It develops a sense of togetherness between mothers and daughters, creating a stunning photoshoot. There are endless possibilities for wearing matching outfits such as jeans and a T-shirt, matching traditional attire, and so on.
Make sure to wear dresses that aren't exactly identical. This kind of photo idea can be implemented for mothers and daughters of any age – be it newborn or teenage girls. The aim of the photoshoot is to create a memory that will stay for years to come.
2. Outdoor Shoot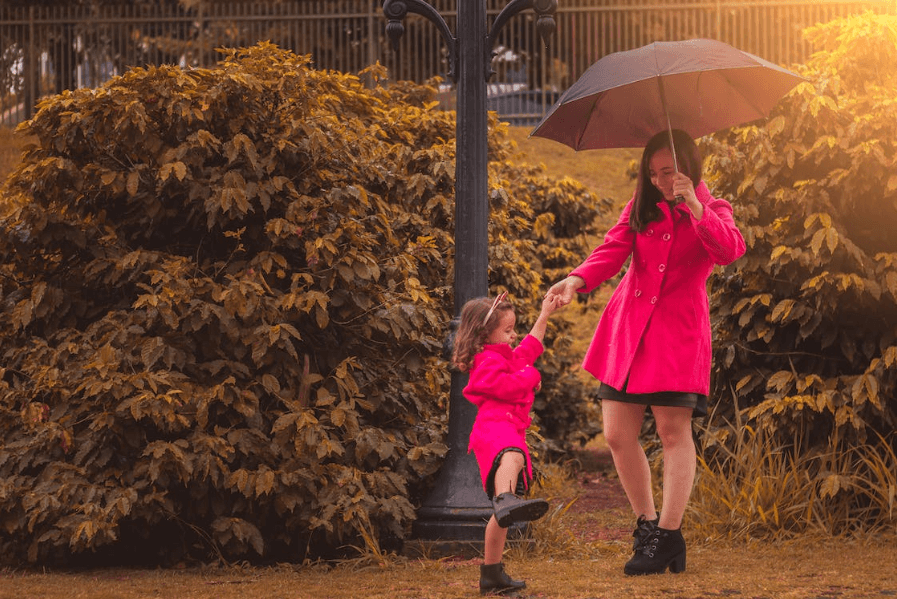 If you are a mother-and-daughter duo who are ardent fans of outdoor or nature walks, then it is one of the best mom-and-daughter photo ideas. With the right photography, you can capture the wonderful bond of a mother and daughter in a natural setting. This mom-and-daughter photo idea will also allow the pair to spend quality time together amidst the greenery and fresh air.
You can set the location as a beach, forest, park, or a place where you can experience a walk around nature. It will help you to capture various photo shots, such as laughing together amid greenery, walking by holding hands, etc. Such a natural setting will act as an exquisite background for the photoshoot. So, just wear your hiking boots and head straight into nature to capture the best shot.
3. Follow a Tea Party Theme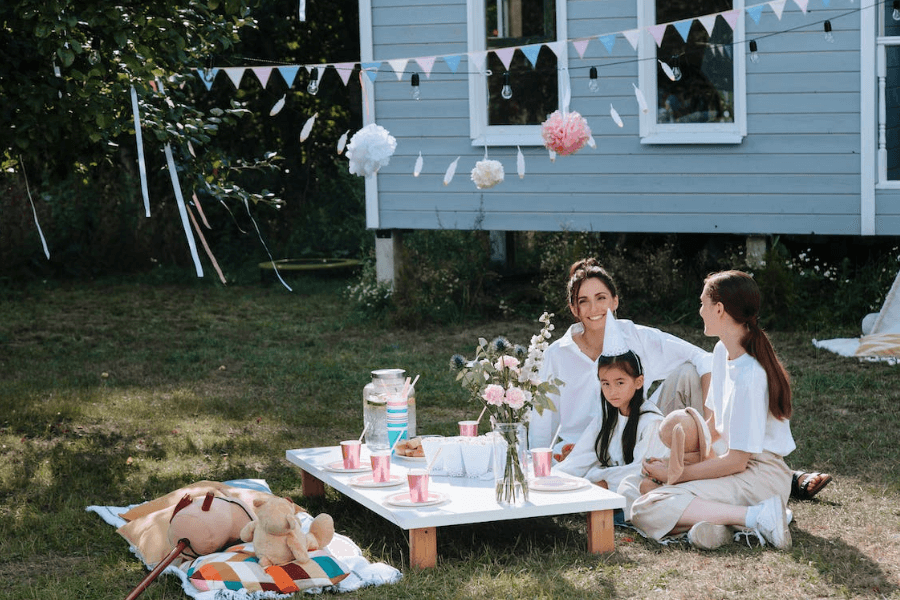 To experience an imaginative and creative mom-daughter photo idea, consider a tea party theme. It will be one of the best and perfect options. This mom-and-daughter photo idea will enable a seamless flow of lateral thinking, offering an alluring and aesthetic setting for the photoshoot. The tea-party concept can be implemented in multiple ways – an iconic and contemporary tea party, a colorful and vibrant celebration, and many more.
You can select the outfit that would act as a compliment to your theme. For example – dresses, hats, and accessories that would introduce an element of sophistication. The photographs will capture the joyful moments of the tea party, wherein the mom and daughter can enjoy each other's company to its core. Savoring the goodies and tea is the best way to create a memorable experience for the duo. So, wear your fancy hats, pour a cup of tea, and get the shot done perfectly.
4. Beach Time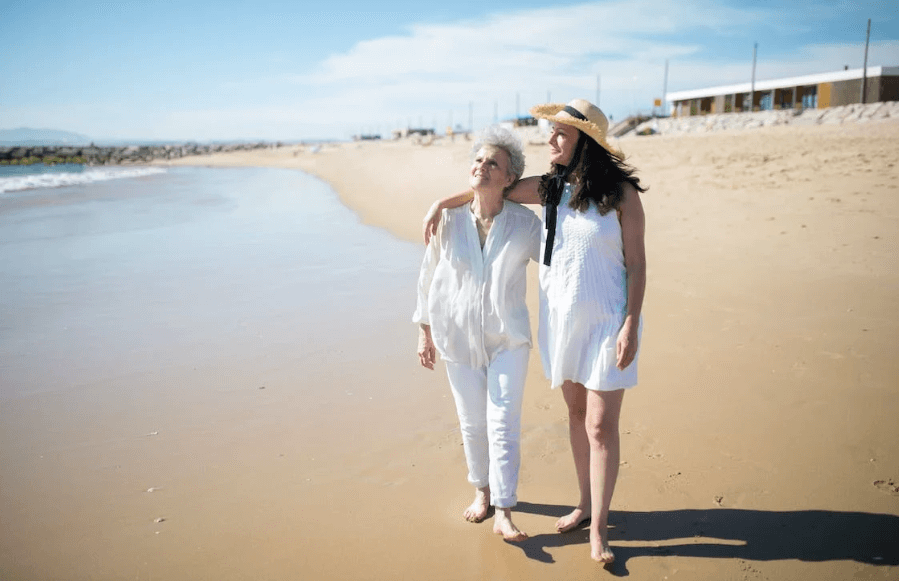 If you are lucky enough to live near the beach, a beach day photoshoot is a must-try mom-and-daughter photo idea. The beach provides a stunning natural backdrop for the photos, with the sparkling water and sandy shore creating a serene and beautiful setting. If you both are a lover of beach, sand, and salty fresh wind, get involved in various beach activities – make sandcastles and capture that moment.
These activities provide a great opportunity to capture candid moments of laughter and joy between the two. The photos can also feature coordinated beachwear, from swimsuits to cover-ups, to add a touch of style and fun. Create a fun-filled and gorgeous memory with your strong lady at the beach with this mom-daughter photo idea. Grab your sunscreen and beach towels and head to the shore for a perfect mom-and-daughter beach day photoshoot.
5. Baking Time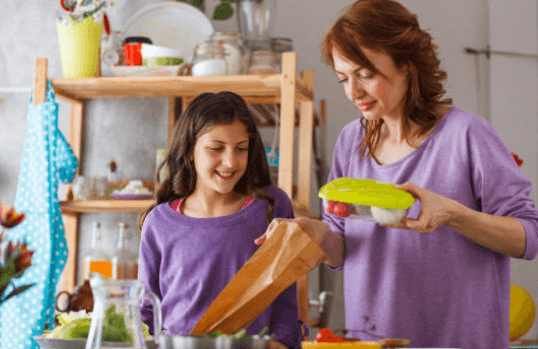 If you're looking for mom-and-daughter photo ideas, a baking photoshoot is a lively and unique way to capture the special bond between a mother and daughter. Are you a mother-daughter duo who is passionate about cooking or baking together? Well, then, this photo idea is for you. With this photography concept, you can easily transform your kitchen into a photoshoot area and capture the best moments.
Apart from creating nostalgic and beautiful memories for a lifetime, you can also create excellent culinary reminiscences. Whether you're making cookies, cakes, or bread, a baking photoshoot allows you to showcase your creativity and bond in a fun and interactive way. Also you can even use the photos to create a recipe book or scrapbook of your favorite baking memories. So, what are you waiting for? Wear the aprons, turn on some hip-hop music, and capture the sweet moments with your daughter in the kitchen.
6. Dance Theme
If you're looking for fun and energetic mom-and-daughter photo ideas, a dance party theme is a great option. Do you know that dance is an art form that can bring two individuals, especially a mom, and daughter, closer? With this photo idea, you can have unlimited fun and create amazing memories together as a mother and a daughter.
Also, it is the perfect way to capture your mother dancing along with you, spending quality time in each other's presence. Be it your favorite movie song or trying out some new graceful steps together, a dance theme photoshoot will document memories for a lifetime. You can also create the photographs into a scrapbook or a colorful album. So, put your shoes on, turn the music on, and be ready to capture the amazing moments with your daughter.
7. Pampering with Spa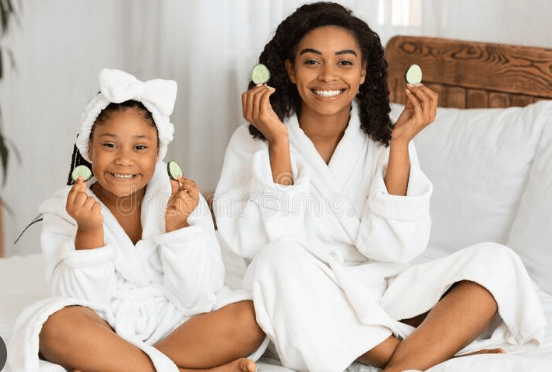 Want to pamper your mother or your daughter? Cherish your loving bond with a spa-themed photo shoot to strengthen your bond. A relaxing and fun theme will guarantee enjoyment and help you preserve these memories. Apart from being a fun-filled experience, this perfect photoshoot idea will help in capturing special and beautiful moments together. You can get your nails done beautifully while enjoying a relaxing massage or rejuvenate in a hot tub while having your gossip sessions.
You can capture these simple yet precious moments to treasure them forever. A spa day theme is a great way to remember the nurturing and caring side of your relationship. So take this chance to bond and create new memories together. Treat yourself, your daughter, and your mother to a day of pampering, and capture those special moments with some beautiful photos.
8. City Mode
Are you searching for creative ideas to capture the wonderful connection between you and your daughter/mother amidst the vibrant city atmosphere? Look no further than a city adventure photoshoot! This particular photo session offers a remarkable opportunity to preserve the unique bond between you and your daughter as you embark on a fun-filled urban adventure together. Opt for this type of photoshoot and document precious moments like trying new cuisines, strolling along bustling streets, and admiring the city's breathtaking sights.
Moreover, it serves as an exceptional means to immortalize a beautiful memory with your daughter, whether you're discovering a new city or simply rediscovering the charms of your hometown. Grab your camera with one hand, hold your daughter's hand with the other, and let the city become your playground for an unforgettable adventure today!
9. Family Portrait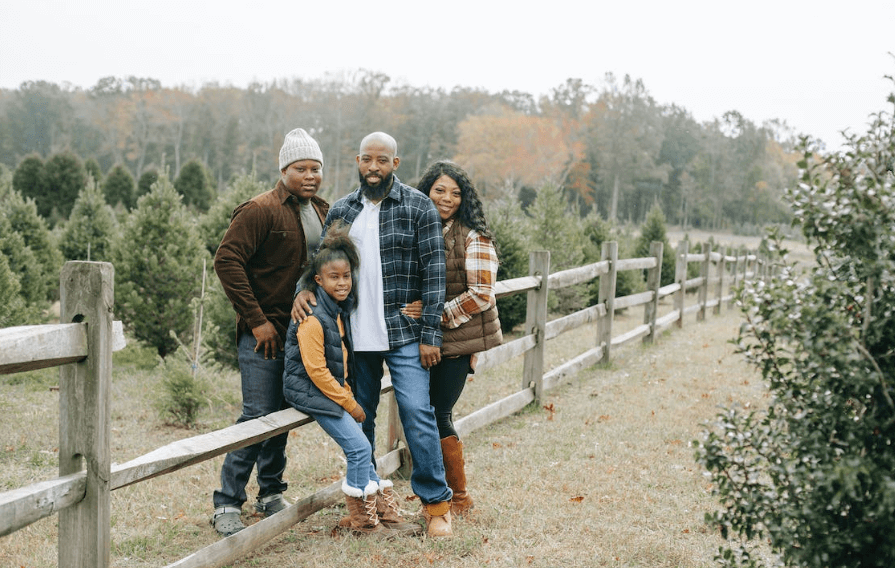 Taking a family portrait is a wonderful way to capture the special connection between a mother and her daughter. These photos are precious and can be cherished for a long time by the whole family. Even though there are many different ideas for mom and daughter photos these days, a family portrait is still considered one of the best options.
That's mainly because it includes the mother and daughter and other important family members. It really captures the love and bond within the family. Whether the photo is candid or posed, it will always be beautiful and priceless in the future. So, why wait? Give your family a call today, sit together, and capture a flawless family portrait.
Final Thoughts
The bond between a mother and a child is the purest form of love on this earth. It becomes even more special and unique when it's a daughter. More than being a guardian, mothers are best friends and a daughter's most trusted confidante. Even if it is difficult to describe it in words, the beauty of this relationship can be well captured in photographs.
With the above list of 9 best, top-rated mom and daughter photoshoot ideas, you can pick the one that matches your unique personality and interests. You don't need a special occasion or event for a photo shoot or to cherish your love, select a date and make it special! If you wish to celebrate a milestone in your daughter's life and capture the special moments, having a fun photoshoot can do wonders for you. 
You can choose to wear matching outfits or enjoy a relaxing tea-party-themed shoot. The scope of such photography ideas is endless. In the future, when you will look back at these photographs, it will bring immense joy and a lovely smile to your face. Memories never fade, and time doesn't come back. So, do not hesitate or wait for the right moment. Plan a mom-and-daughter photoshoot and capture your bond today!
Frequently Asked Questions
What Are Some of The Most Popular Mom-Daughter Photo Ideas?
Some popular mom-and-daughter photo ideas include matching outfits, tea parties, outdoor adventures, cityscapes, and candid moments. These ideas can be customized to fit the personalities and interests of each mother-daughter duo.
How Should I Get Prepared for a Mother-And-Daughter Photoshoot?
There are certain things to consider before you prep for a mother-daughter photoshoot. Make sure to choose your desired location, outfits, and props that would add a glow to the photographs. Also, discuss the shots that you would like to pose for with the photographer right in the beginning. The photographer should have a clear idea of what you expect.
Can I Do a Mom-And-Daughter Photoshoot with Multiple Generations of Women in My Family?
Yes, of course, you can! A mom-and-daughter photo shoot can include multiple generations of women in your family, such as grandmothers, aunts, and cousins. It is one of the most recommended ways to capture the bond between the family.
What Should I Wear for a Mom and Daughter Photoshoot?
During a mom-daughter photoshoot, wardrobe or outfits play a huge role. If you want to twin with your little one, make sure to go for outfits that are not too much identical. But, it is necessary for both of you to coordinate with each other in terms of costume, makeup, hairstyle, and other accessories. Also, ensure to choose a color and style that would go hand-in-hand with your personality.
How Can I Make My Mom and Daughter Photoshoots Unique?
Consider incorporating personal touches such as props, hobbies, or special locations to make your mom and daughter photoshoot unique. You can also try creative poses or any candid shots to capture your personality and the special bond between you and your daughter.