Are you a budding photographer or interested in photography? As a beginner, choosing the right camera to start with will be overwhelming since there are a plethora of options available. To help you figure out the right camera that suits you, from the below list of 8 photography cameras for beginners, you can select.
In this guide, we will highlight top camera options that are specifically for beginners. These cameras have been selected based on their user-friendly interfaces, affordability, and versatility, which will facilitate skill development. Whether you're passionate about capturing landscapes, candid pictures, or self-portraits, we have got you covered. Start your photography journey, and choose the right camera from the eight. Choose the camera which unveils your creativity, hones your skills, and captures memories like never before.
Get ready to take stunning photos and master the area of photography with the right camera by your side.
Top 8 Picks of Photography Cameras for Beginners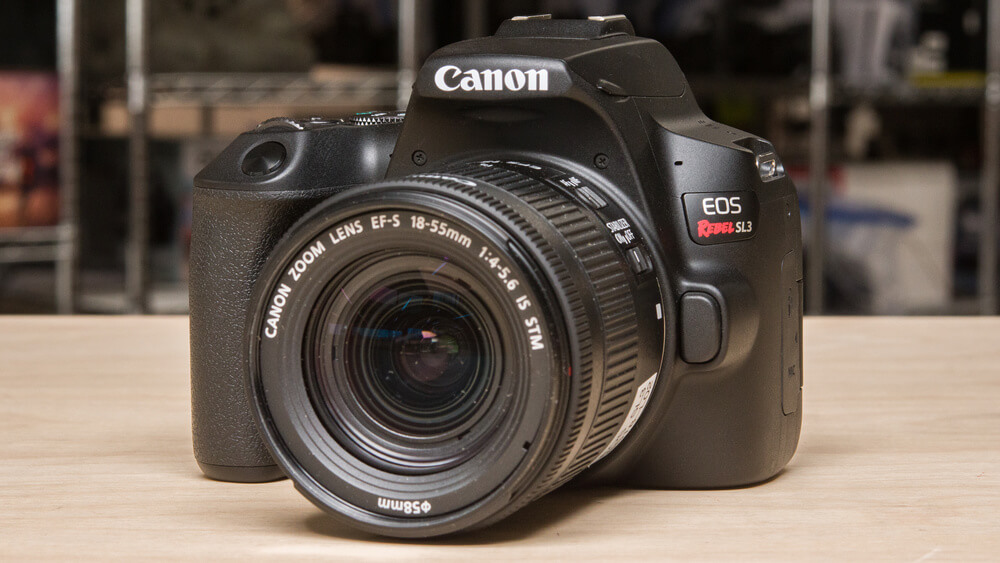 Canon EOS Rebel SL3 is not an expensive camera, but it is worth the money for its better range of features. This camera has Canon's top-range APS-C sensor. The sensor is 24.1 megapixels in resolution and with high-quality live-view shooting. It has a special feature that is a fully-articulating touchscreen display.
They have fast Dual Pixel CMOS AF autofocus, the one DSLR in which composting shots with the screen is preferable for using the viewfinder. Canon is the only brand that wrapped 4K video in a small DSLR body. This camera, the one among the SL3's mirrorless, will do a good job. The camera has an option for selfies also. The body-make is the smallest and lightest. It is easy to handle and has understandable ergonomics.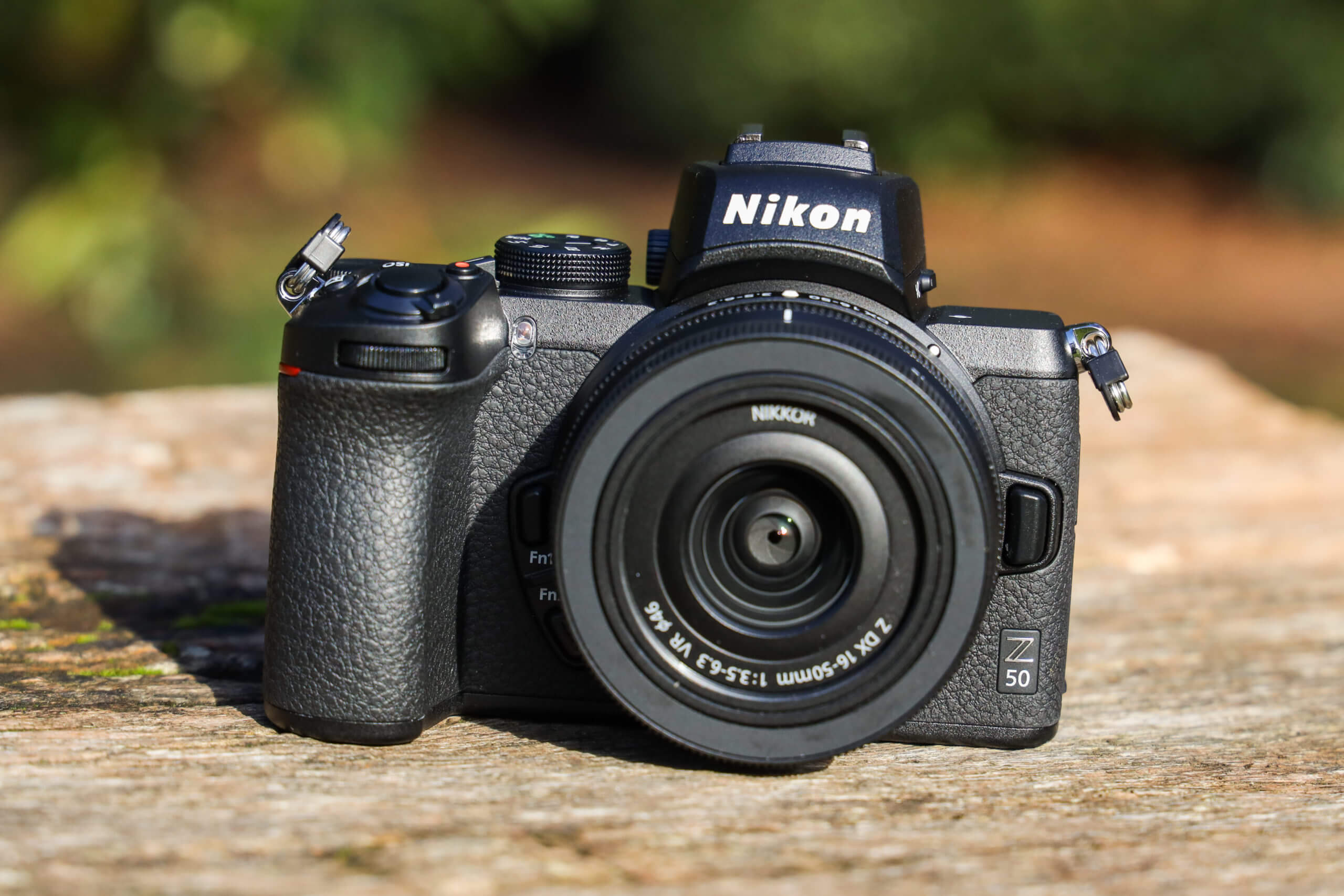 Nikon Z50 is small in size. It has a good grip and great external controls. They have to retract the 16-50 mm kit lens, which is the best option for overall performance. The camera has other good features, which are points for popularity and high-selling, including 4K videos, 11fps burst shooting, and Z-mount.
There is a wide range of lens options for this camera, like Nikon ZDX lenses, Nikon Z lenses, and Nikon DSLR lenses through an FTZ adapter. When speaking of expandability, this camera has scope. Nikon Z50 has a terrific value if they are bought as a kit. They have a 20.9 megapixels sensor with robust 4K UHD video features. If you are interested in vlogging, it has a "Selfie" flip-down touchscreen, and they are great for self-portrait pictures.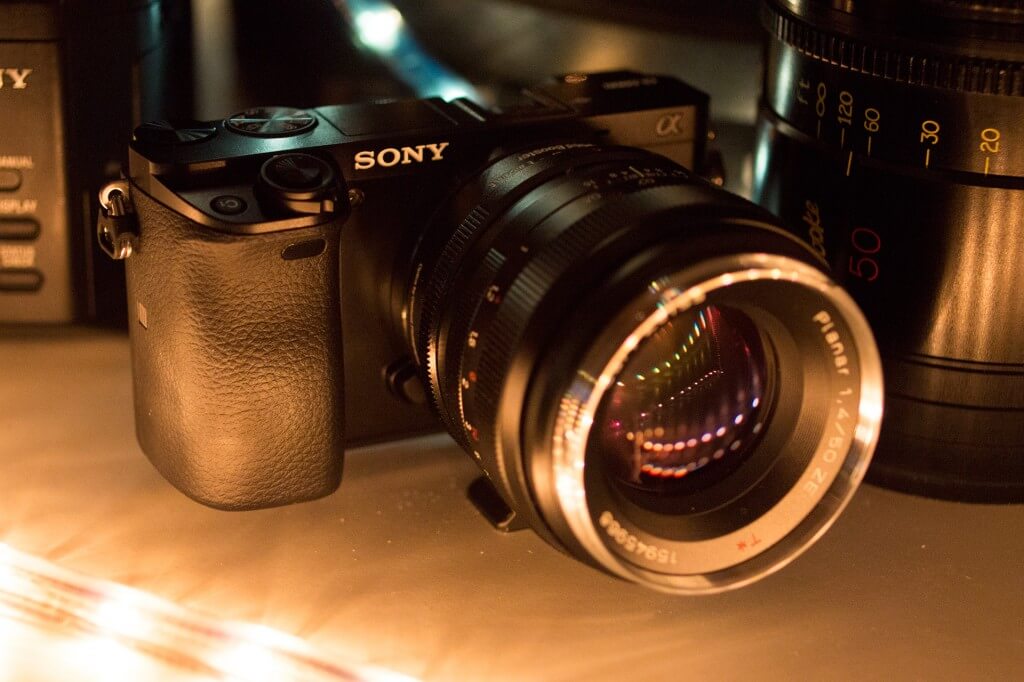 Sony a6000 is the best beginner camera for today. Though there are new versions in Sony, like the a6100 and a6300, the a600 is still in circulation. The reason for this popularity and high demand is that the fundamentals of this camera are solid. For an entry-level camera, the size and resolution are on point, and it has a 24.3-megapixel APS-C Sensor. It has a quality upgrade like any smartphone you can name.
The camera is E-mount which is awesome, and the autofocus and burst-shooting capabilities are brilliant. The camera does not have 4K videos and a 3.5 mm in-built mic jack. It lacks some features the vloggers need. But as a beginner to building strong basics in photography, the Sony a6000 is recommended. It is basically not good at the video level, but for stills and portraits, the camera is a brilliant choice.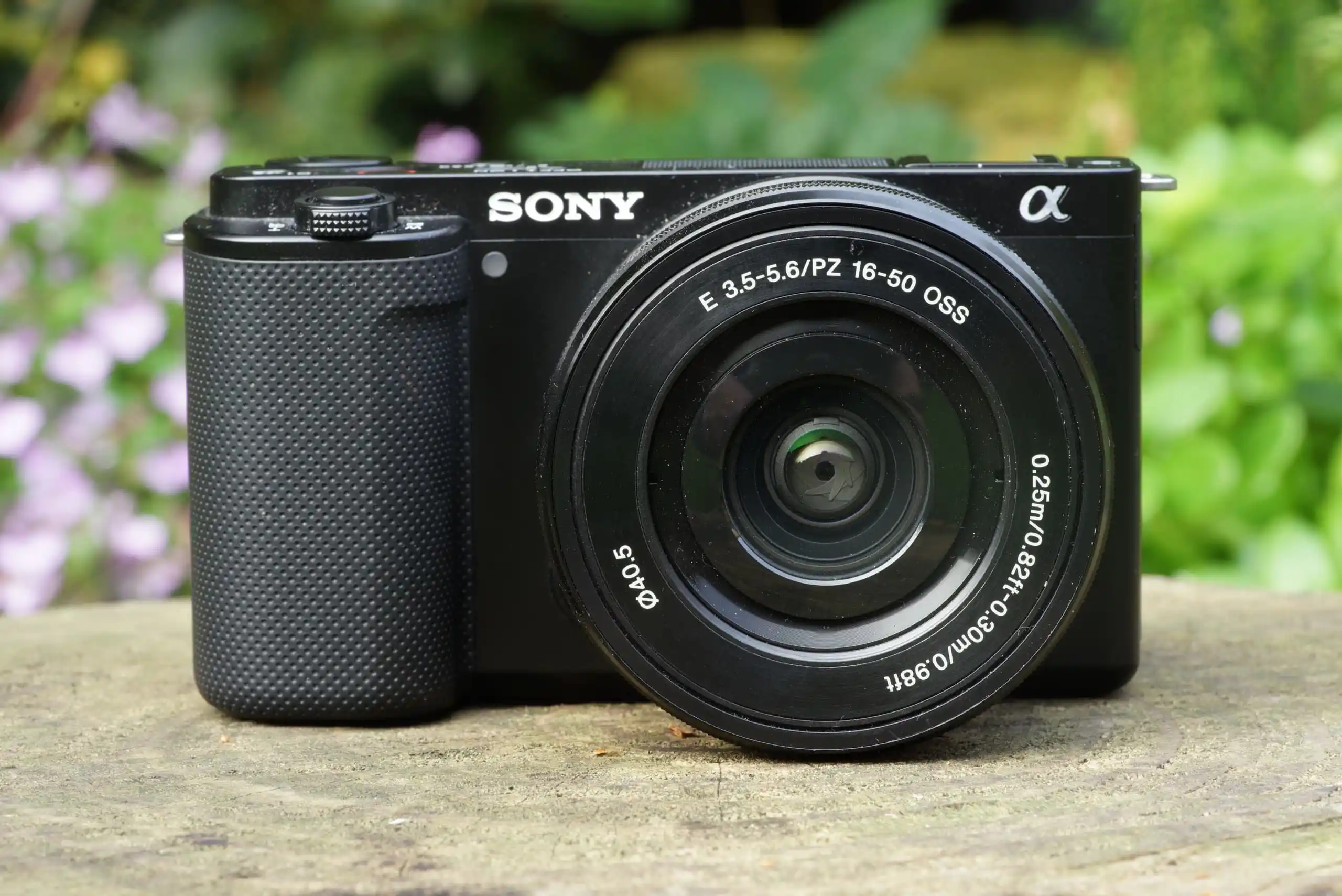 As mentioned, Sony A6000 is great for portraits and stills. If someone is interested in the photography field can check out the camera in the ZV series. Sony ZV-E10 is the best choice for videos, and vlogging may not be for the stills. Once you use ZV-E10, it is pretty obvious that the camera has been designed for videos.
The camera doesn't have a viewfinder, and no mode dial to switch the modes quickly. The camera is not meant for stills, and if you're looking for still photography, the best option is the Sony A6000. Sony ZV-E10 has 4K videos, and 30p footage looks classy and crisp. The autofocus feature is fantastic, and the built-in microphone is good for usage. The built-in microphone is something very rare in cameras. To begin with, vlogging go for Sony ZV-E10.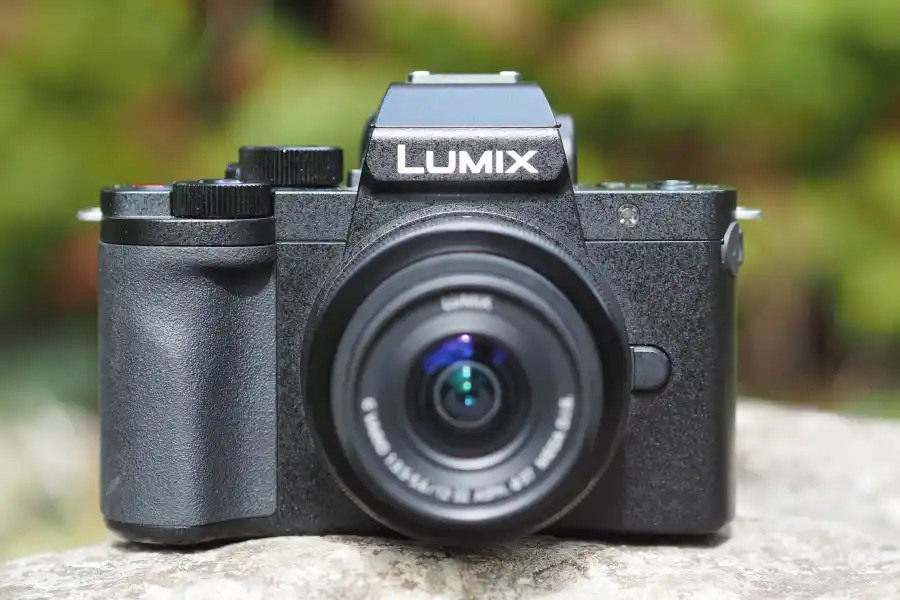 Panasonic Lumix G100 is lightweight for one-hand recording. If you are interested in vlogging and content creation, the alternative to Sony ZV-E10 is Panasonic Lumix G100. They have a micro-four-thirds sensor and a 12-33 mm lens included, but they do not have an electronic viewfinder. The reason I said go for Panasonic Lumix G100 rather than Sony ZV-E10 is that both the photographers and vloggers will enjoy the simplicity.
High-quality video 4K, 4K 24p 30p, and pictures can be captured with an easy and approachable button layout. They have advanced audio features like 360-degree sound with high-performance microphones. People with no basic knowledge of the camera will be able to use it because of its easy usability. By styling as a mini DSLR, the Panasonic has taken G100 to next-level competition.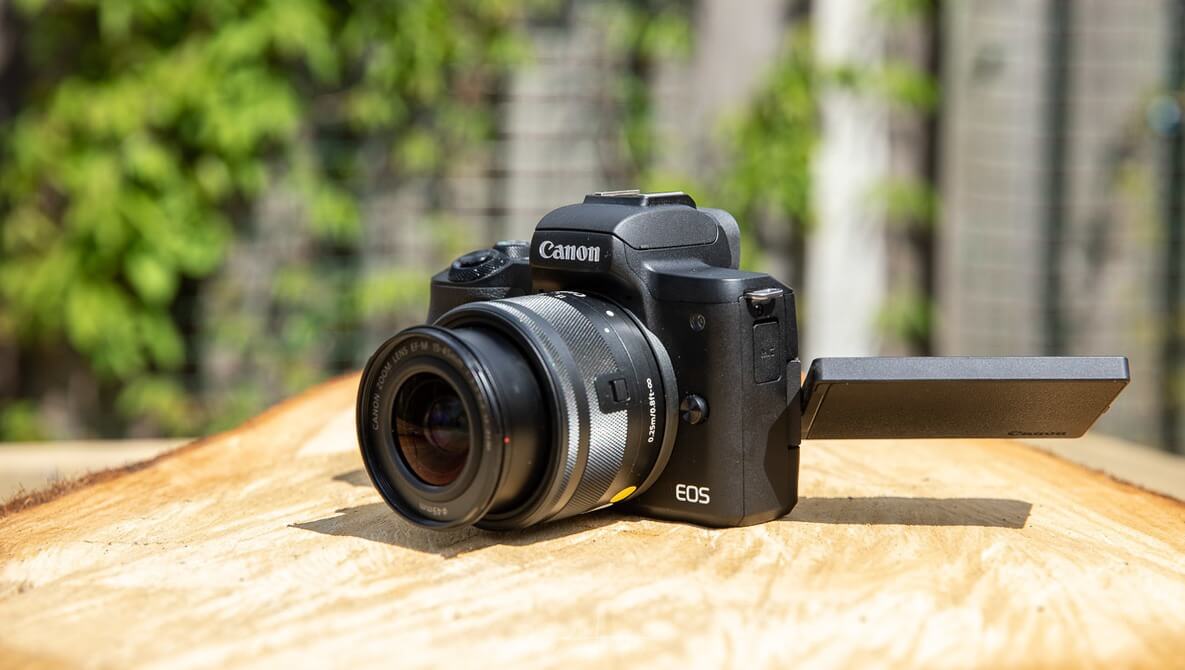 Canon EOS M50 Mark II is the upgradation of the EOS M50, but the addition is worth its previous versions. The upgradation includes improvisation in autofocus along with eye detection in videos and photographs, and a big advantage for vloggers is the clean HDMI out. The vertical video recording and live stream ability to Youtube is also an added upgradation in this camera.
The camera has an excellent 1080p but is a poor option for 4K video and a poor 1.6x crop. Another feature that many mirrorless cameras lack and this version of Canon got it covered, is the viewfinder. Canon EOS M50 Mark II is easy to use and has great versatility. This camera is a great alternative to Canon Rebel SL3.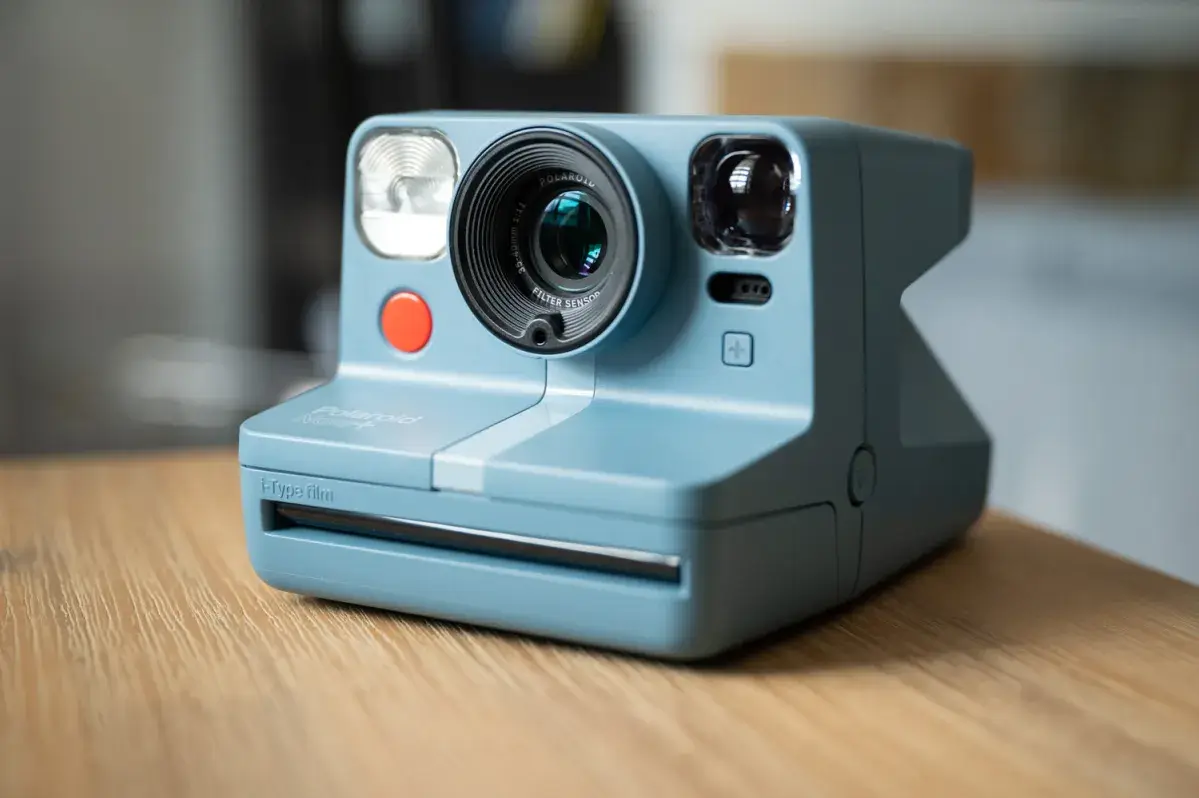 You know, starting your photography journey shouldn't bring you to the impression that you need to be an expert in tech. It can also be fun. To have some fun while clicking photos, we would suggest Polaroid Now+. It may not have 4K videos or good megapixels, but it will take you back down memory lane to lo-fi film, which is also a contemporary feature. So you can get instant physical photos.
The camera looks great with its rich look and color than the Fujifilm Instax. The camera has the wifi enabled; you can connect your smartphone for different creative shooting modes. The two-lens autofocus system is more versatile than other instant cameras, and they print high-quality pictures. So, photography should be fun, and Polaroid Now+ makes sure of it, but unfortunately, polaroids aren't cheap.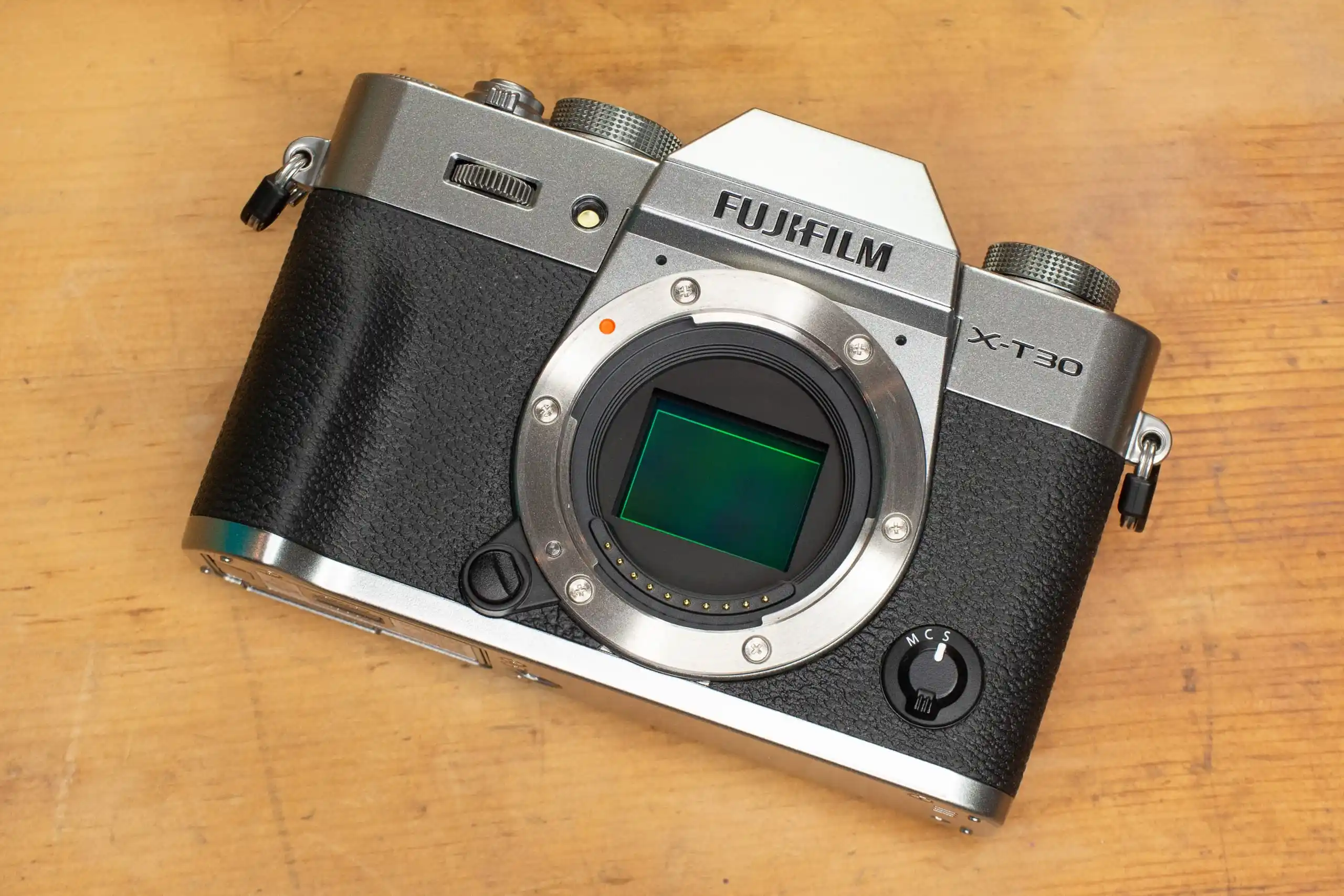 If you want a photography camera at the beginner level to your estimated budget, we will strongly recommend Fujifilm X-T30 II. The camera has dial-based controls, which is satisfying, and a retro-built body that dates back to the 20th century. This X-T30 II is perfect for someone who doesn't want to spend time editing photographs. The camera lets us shoot freely at the moment, and the pictures are straight out in JPEG format.
If you want some retro vibes, they have fine shooting presets which give a classic film look, and it is addictive. The other half picture is from their lenses; they are from the X-mount lens series. They have a wide aperture and tactile aperture rings. There could have been improvisation in the body image and full articulating rear screen, but they are a great deal of fun to use.
Cameras to Avoid as a Beginner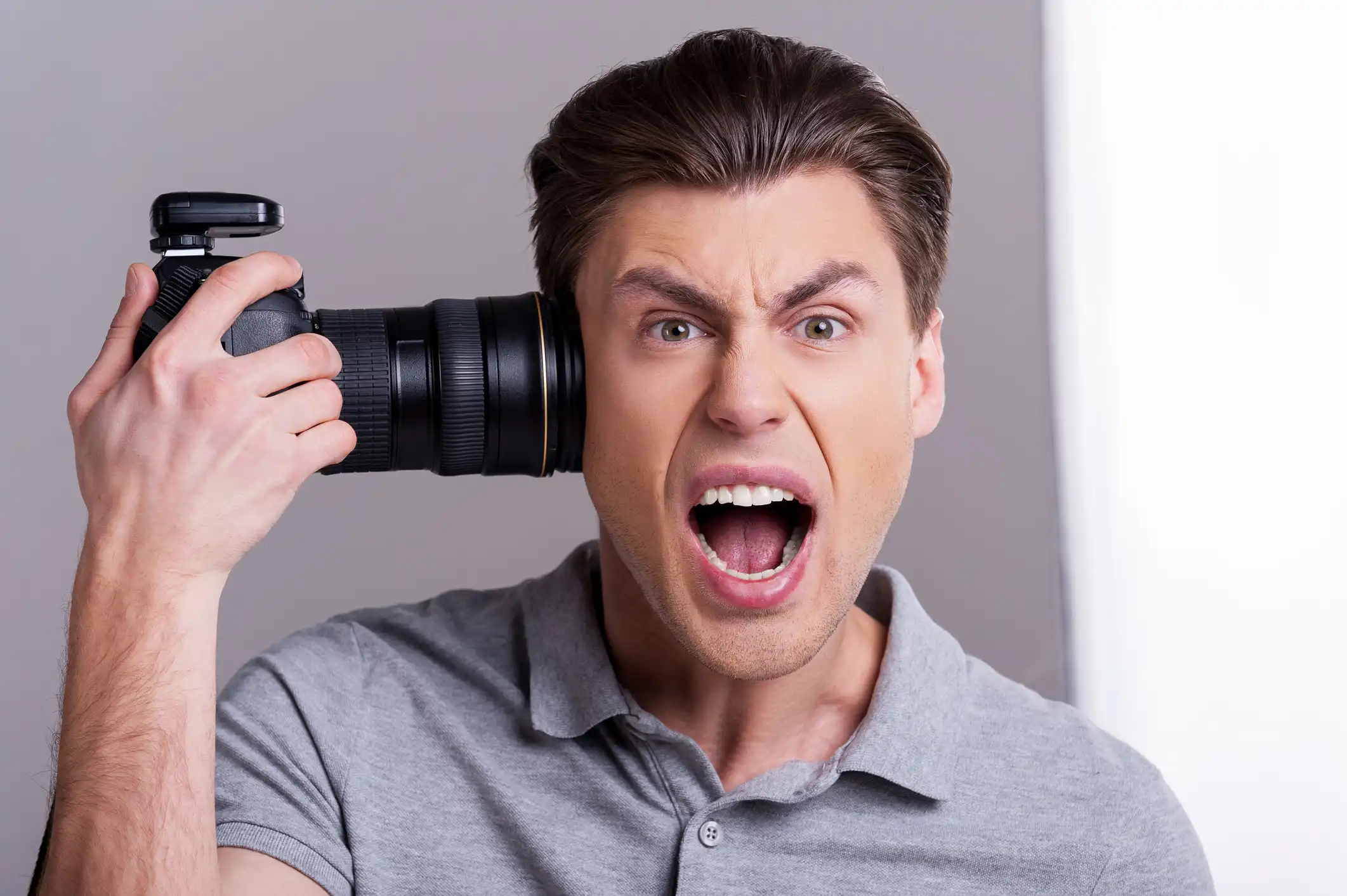 Here are three photography cameras for beginners to avoid. Although they are good cameras in general, they are not suggested for beginners. Here is why?
1. Canon M50 Mk II
When Canon M50 came out, it was on the beginner's list. Currently, it is not advisable for beginners because of the mount. The M50 uses an EF-M mount, and it is a mirrorless version of the old mount EF. So, it is an EF mount with many built-in connections. Now Canon has an RF mount, but they haven't officially switched to the RF mount. So, if you want to shoot continuously with Canon, then go for an RF mount.
2. Sony A6400
It is a good camera. This is another popular lens suggested to beginners. It is a mid-range mirrorless camera with a 24.2 MP APS-C sensor. It has the same old OLED EVF as the A6300 as well as a touch-enabling tilting LCD. Yes, it is a good camera, but it is not recommended unless you have to buy into the Sony system.
3. Nikon D3500
Nikon D3500 is a bad photography camera for beginners. There is no suggestion Nikon DSLR in the above list. The brand stopped making new DSLRs or F-mount lenses that fit them. So, if you buy the D3500, the system is not expandable. I would go with mirrorless systems rather than DSLRs. The brand may go into mirrorless systems and stop supporting DSLRs with new lenses no sooner.
Factors for Choosing a Beginners Camera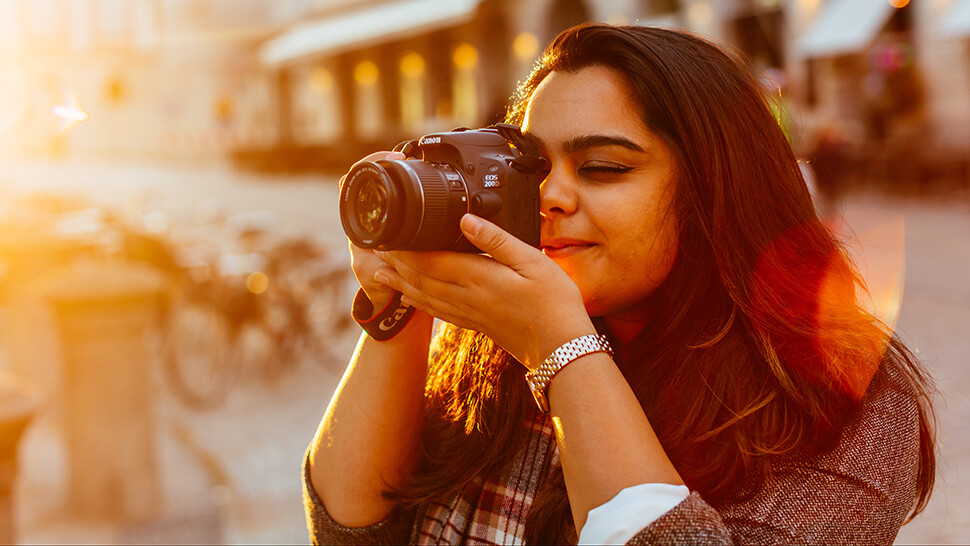 If you are a beginner and do not have any idea about picking the right camera, then you should consider specific criteria before choosing. To pick a photography camera for beginners, here are specific criteria you should research on. The four factors are usability, versatility, expandability, and pricing.
1. Usability
As a beginner with nil idea about the camera or some knowledge, we suggest going with a basic camera which teaches all the basics about photography. Ease to use is a significant factor for beginners. Buy the best camera, with good expense, and flagship camera bodies from any manufacturer. Having a million buttons to use may need to be clarified, and it will prevent you from focusing on the basics.
2. Versatility
Yes, starting with basics is a must, but there should be a growth curve during the learning phase. You certainly need more exposure once you are good at the foundation. Do go for interchangeable lenses, which will give you wide options to explore. While learning as a beginner, do not limit your options in what you can do with your camera. So, it is recommended to buy a camera with interchangeable lenses. The best part is you can try a variety of lenses by buying or renting. You can keep point-and-shoot the camera in the bucket; it will limit you.
3. Expandability
Expandability is how you can grow your system as you keep exploring. Choose a camera system where you can buy just the camera as a beginner. As you keep learning, keep adding piece-by-piece to your camera kit. Choose a camera that can be expandable, where you don't have to hassle and trade a new set in later stages. Consider the number of lenses available for the camera system. Going with DSLR is good, but major camera brands are putting all resources together to develop one mirrorless system. So, there is nothing wrong with investing in long-term investments in the beginning.
4. Pricing
Cameras are indeed expensive. You cannot keep up with your budget, but you can upgrade it later. If you are going to invest in a camera, ensure you are getting the money's worth. As a beginner, do not spend too much on the camera body. We would suggest having a budget spend on adding a 50 mm f/1.8 lens to your kit rather than buying an expensive body.
Summing It Up
Choosing the right camera as a beginner is crucial for a fulling and successful photography journey. Throughout the article, we have highlighted the seven best cameras that are specifically catered to beginners. Photography cameras for beginners offer a perfect balance of usability, versatility, affordability, and expandability features to help you develop the skills and unleash your creativity.
Equally important, we have mentioned three cameras, despite their popularity, may not be an ideal choice for a beginner to start with. By understanding their limitations, you can avoid those three and make a potential choice. Choose among the other seven cameras and ensure that the journey is worth the money and time invested. Remember, the camera is a tool that amplifies your creativity and vision. But there are ways to make your photos stand out from normal pictures. It needs some basic understanding of the camera to handle them to get desired output.
With the right camera by your side, you can turn your imagination into portraits. So, choose wisely, embrace the learning process, keep your mind open to suggestions and critics, and enjoy the incredible world of photography that awaits you.