A disposable camera is an affordable and amusing way to click photos. This camera is very cheap and offers quiet operation to users of any age.  If you want to explore photography as a fresher, you can start with a disposable camera or a one-time-use camera.
However, disposable cameras are not for professional photography. If you want to explore disposable cameras, you can find them on online shopping platforms like Amazon, Flipkart, Walmart, eBay, etc. There are various brands available in the market. For instance, Fujifilm, Kodak, Ilford, Harman, and many more. 
In this article, we are going to describe how to get pictures from disposable camera pictures on your phone. 
What is a Disposable Camera?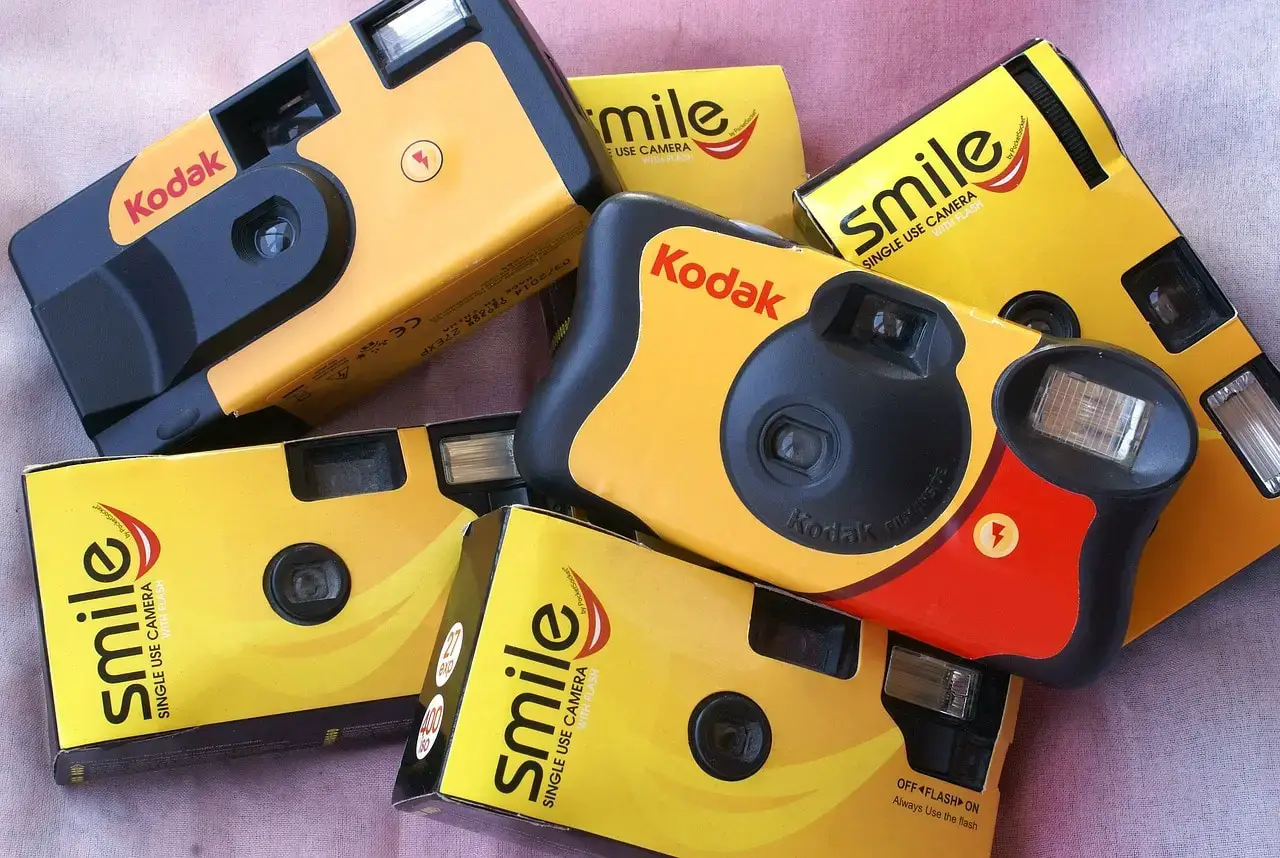 Disposable cameras are even called one-time-use cameras or point-and-shoot cameras. This camera comes in a plastic body form. It can be used only once after usage; it will get discarded. That's why it is called a disposable camera. This camera has a roller film with a long stripe of plastic sheet. If these plastic stripes get in contact with the light, it changes chemically. Disposable cameras often contained 27 exposures and, at the highest, 36. Exposures are the number of photos we are allowed to click on the one-time-use cameras. Even though it is an affordable and fun option to get your clicks but the process afterward of the usage is a bit tricky and confusing. How to get disposable camera pictures on your phone? Let's know about this!
Easy Steps to Get Your Disposable Camera Pictures
Clicking pictures on a disposable camera might be easy, but getting them developed, might not be very easy. But let me tell you, this is very easy. If you get the right guidance about how to get disposable camera pictures on your phone? The following steps will guide you regarding converting your disposal camera pictures into digital format and adding them to your phone. So you can edit them and share them with your friends and family on various social media platforms, i.e., Facebook, Instagram, Twitter, and many more, as per your liking.
Let's get started!
Step 1 – Look for a Right Photo Lab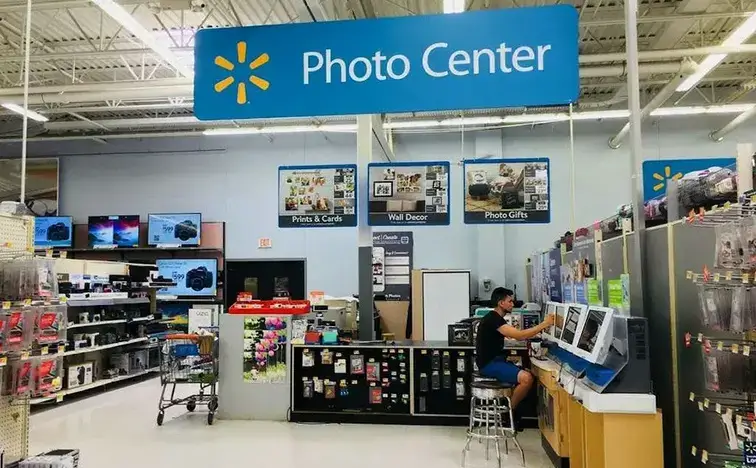 There are many well-known Film development and printing labs available all over the world. Some of them even provide mail-in facilities. Following some popular photo labs with mail-in facilities and without mail-in facilities.
The Dark Room
This California-based film development lab has been in business for over 45 years. This lab is a very reliable path for getting your disposable camera pictures into digital format. You just need to mail your disposable camera to the lab. It will take approximately 8 to 10 days from receiving mail to the film development procedure completion and shipping back to you. In cases like a damaged roll or any other issues, it will take a few excessive days. The cost of the film development will be around $12. The Dark Room is the only lab that returns the negatives of your photo.
Walgreens Photo
Walgreens Photo Lab is one of the popular film development centers across social media. Its stores are spread around 6,000 locations. So you will conveniently find near located Walgreens Photo Lab store to get your One-time- used camera pictures developed. Although it won't provide a mail-in facility, it will still be a good option to get your work done. It costs you around $15 and will take 3 to 5 days to complete the development process. Then you can pick them up from the store. Walgreens Photo Labs won't provide negatives.
CVS
CVS is another Film Development platform with no mail-in facility. It is located in almost every region. So you will get your nearby CVS Photo Lab to step in for your Disposable Camera roll development. If you drop your One-time-use camera for film development, then it will take around 7 to 10 days to get your photos back. It will cost you around $14 to $16, excluding taxes.CVS also won't provide negatives. 
Bleeker Digital Solutions
This New York-based Film Development Lab has been in the market for 22 years. The owner of Bleeker Digital Solution has 30+ years of experience in the field of film development and printing. This lab provides a mail-in facility. Bleeker Digital Solution charges around $10 to $17 approximately. You can mail in your disposable camera to get your film developed.
Citizen Photo
The citizen photo lab is in Portland. It is been there since 1946. It provides roll development of disposable cameras and also trades used equipment. Citizen Photo costs you around $2 to $6 ( Shipping charges not mentioned). You can count on citizen photos to get your disposable camera roll developed.
Step 2 – Make a Choice of Digital Format
When you submit your one-time-use or disposable camera to any lab, whether it is local or with a mail-in facility, the first thing you need to do is to go through the options provided by the lab. Almost all labs ask for what type of format you want for your photos. There are various options available at different prices. 
CD/DVD/Flash Drive – You can transfer these photos using google drive.
Digital Web Gallary – Photo Developments Labs also provide your Disposable Camara photos in Digital Web Gallery. Through a Digital Web gallery, you can download your photos.
Paper Copy – Photo Development labs even provide paper copies of your photos if you request them same.
Always ask for the digital format of your Disposable Camera pictures. Digital format is a very convenient option for you. It will help you to get disposable camera photos to your phone easily, where you can manage them according to your need.
Step 3 – Scan the Photo Prints and Bring Them to The Phone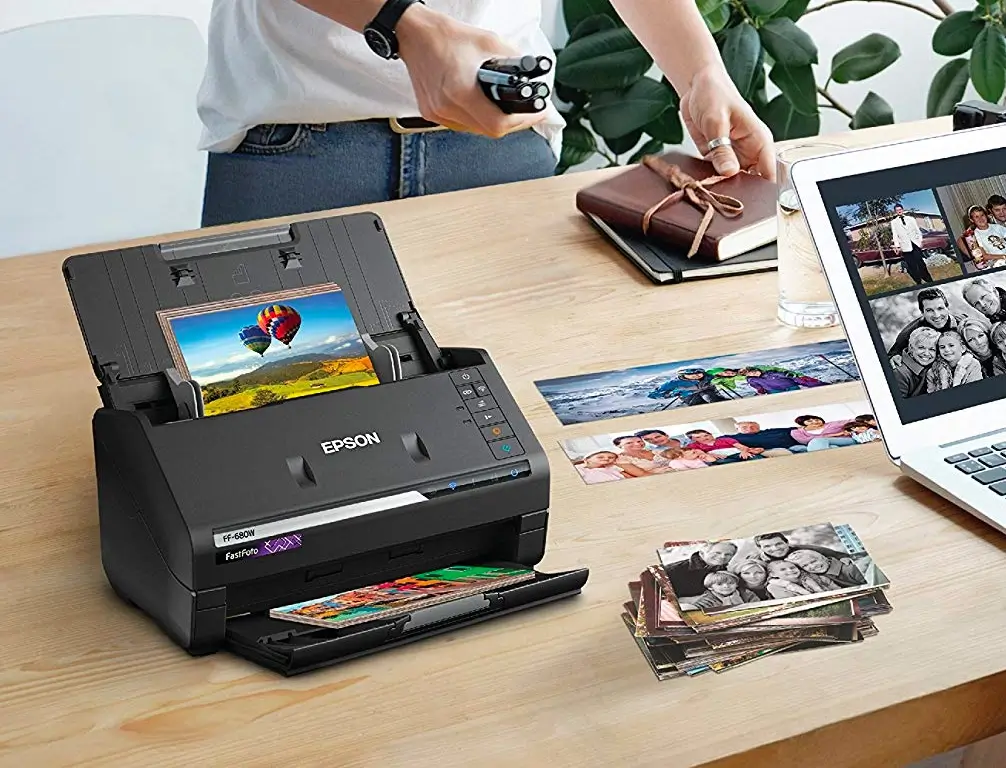 If you are wondering how to get disposable camera pictures on your phone? Then it's necessary to scan the prints you got from the film development lab. By scanning the prints of your disposable camera photos to your computer, you can get digital versions of your one-time-use camera photos. For scanning purposes, you can use your scanner or opt for a rental one. After scanning, you will get the pictures on your computer. Using a data cable, you can transfer the photos to your phone. There is another method available which is you can scan photos through your phone.
For this, you need to capture the paper prints which you got from the Photo Development Lab using mobile scanner applications.
For Android, go for Google Drive App to get your photo scan
For iPhone, you can use the Notes App to get a digital copy of your disposable camera photos.
Using your iPhone or Android phone, you can directly get your disposable camera photos into your phone. After getting the pictures on your phone, you can edit them as you need and preserve them on your Google Drive forever.
Summing It Up
In this article, we have elaborated on what a disposable camera is. Where you will get to know the basics of this camera and its operation. We also discussed the after-usage aspects of these one-time-use cameras or disposable cameras. Moreover, we learned how to get disposable camera pictures on our phones. Right from the Film Development Labs across the world with and without mail-in facilities to their pricing and working process.
We also have discussed various ways to transfer your disposable camera photos to your phone. All the information provided in the article will help you while exploring your disposable camera journey from start to end.
Frequently Asked Questions
How Do You Get the Pictures from a Disposable Camera?
There are various Film Development labs available all over the world. Some offer mail-in facilities and some direct drop-off. After taking clicking pictures with your Disposable camera, you need to get the camera roll developed. For that, you have to drop off or mail in your Disposable camera to the Film Development Lab (according to your choice). The lab will process the camera roll and will develop copies of your one-time-use camera photos, and will share it with you according to your request. For instance, Digital format, Print Format, etc.
What Do 27 Exposures Mean?
Exposure means the number of pictures you can take with a disposable camera. This camera usually has 27 exposures, and in some cameras, it's around 36. You will see the digit at the top of the camera, where you will get to know how many captures have left.
How Many Times Can a Disposable Camera Be Used?
As the name suggests, disposable things are one-time usable, it applies to disposable cameras too, and its alternate name is also a one-time-use camera. So you can use a disposable camera only once.