Are you trying to find an entry-level camera with excellent built-in features to help you excel in photography? If yes, we are more than happy to welcome you to this article on the Nikon D3500 vs. Canon M50 speed and performance faceoff.
Nikon and Canon are both competitive giants in the electronics market. The Nikon D3500 camera is an entry-level DSLR praised by many photographers across the globe. However, the Canon m50 model is a mirrorless photographic excellence, giving tough competition to a DSLR.
The speed and performance of a camera are major contributors to helping one propel one's photographic career. It is thus crucial to weigh each feature and make an informed decision. This comparison will help you decide which camera best suits your unique needs.
Let's Begin!
Nikon D3500 vs Canon M50 Overview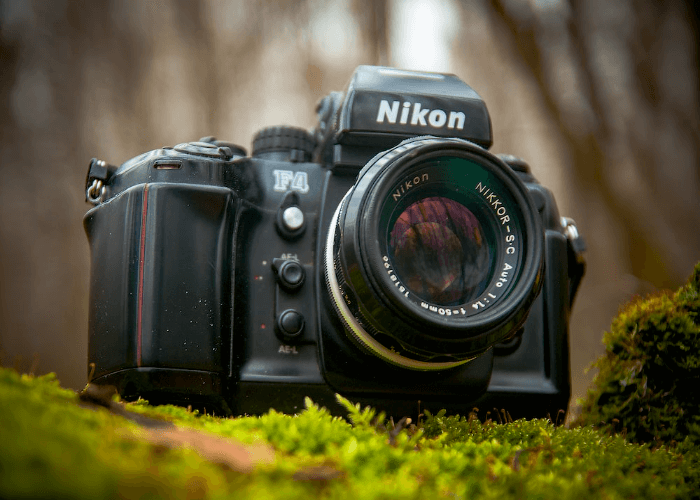 Buying an entry-level camera is the first serious investment. In this case, if you are weighing the comparison, here is a quick overview to help.
| | | |
| --- | --- | --- |
| | Nikon D3500 | Canon M50 |
| Price Factor | $505.00 | $495.00 |
| Launch Date | August 2018 | February 2018 |
| Sensor | 24MP APS-C CMOS Sensor | 24MP – Full-frame CMOS Sensor |
| Lens Type | Nikon F Mount | Canon EF-M Mount |
| LCD screen | Fixed | Fully Articulated |
| Viewfinder | Yes | Yes |
| Number of Focus | 11 | 143 |
| Shooting Speed | 5.0 fps | 10.0 fps |
| Video Resolution | Full HD – 1920 x 1080 | Full HD – 3840 x 2160 |
| Flash Light | Built-in | Built-in |
| Wireless Connectivity | NO | Built-in |
| Battery | 1550 Shots | 235 Shots |
| Built-in Flash | Yes | Yes |
| Weight | 365 g | 390 g |
Nikon D3500 vs Canon M50: Performance Comparison
February 2018 marks the launch of the Canon M50 camera, while the Nikon D3500 DSLR first entered the market in August 2018. A six-month gap in the launch date of these similar models is not expected to bring a major difference in speed and performance.
Here is a detailed comparison to help you pick the best.
1. Physical Body and Buildup Comparison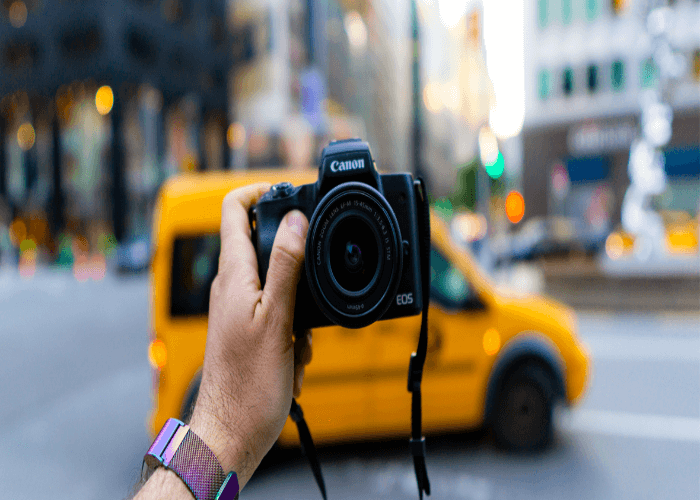 To begin with, comparing both cameras physically, the Nikon D3500 weighs 365g with a dimension of 124 x 97 x 70 mm. The Canon M50 weighs 390g and is 116 x 88 x 59 mm. It is interesting how the bigger Nikon model weighs less than its compact competitor, the Canon M50.
However, in this faceoff, a 25-gram weight difference will not be as significant. But are you worried about the added weight of interchangeable lenses? Let me assure you that both these Nikon and Canon models have the same APS-C sensor. Therefore, there is no major difference in the weight of the interchangeable lenses.
2. Nikon D3500 vs Canon M50: Image Performance
The faceoff of the Nikon D3500 and the Canon M50 finds common ground as we compare the sensors of both cameras. APS-C 24.0 MP resolution sensors help capture decent resolution in terms of performance. However, a crucial difference comes into play as the Nikon D3500 model lacks the anti-alias (low-pass) filter. In easy terms, the absence of these anti-alias enables the d3500 to capture in-depth images with intricate details. However, in certain situations, it also increases the chance of moiré.
Speaking of speed, the Nikon D3500 shoots continuously at 5.0 fps. However, the shooting speed doubles to 10.0 fps with the M50 mirrorless camera.
3. Nikon D3500 vs Canon M50: LCD screen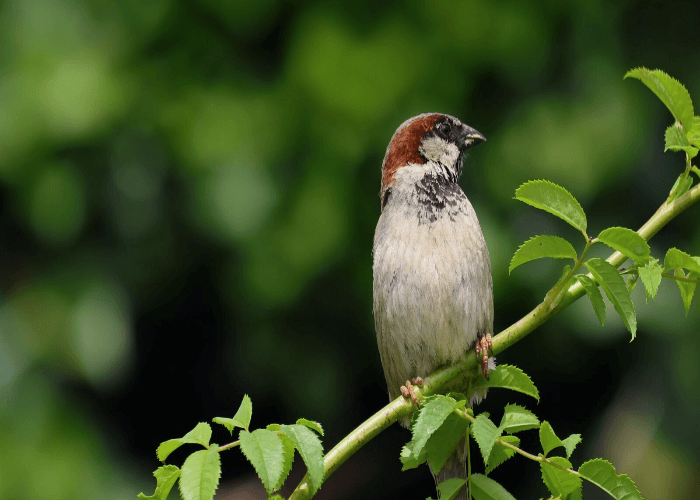 We have a clear winner in the LCD screen performance faceoff of the Nikon D3500 and Canon M50. The Nikon D3500 DSLR camera has a fixed screen with a traditional manual panel. There is no specific liberty to click a selfie using a selfie screen.
However, the Canon M50 has advanced LCD screen features. A fully articulated touch screen helps professional photographers and vloggers to click videos, selfies, and overhead snaps. A built-in intervalometer enables speedy captures of timelapse videos without external software assistance.
4. Data Transfer and Connectivity Comparison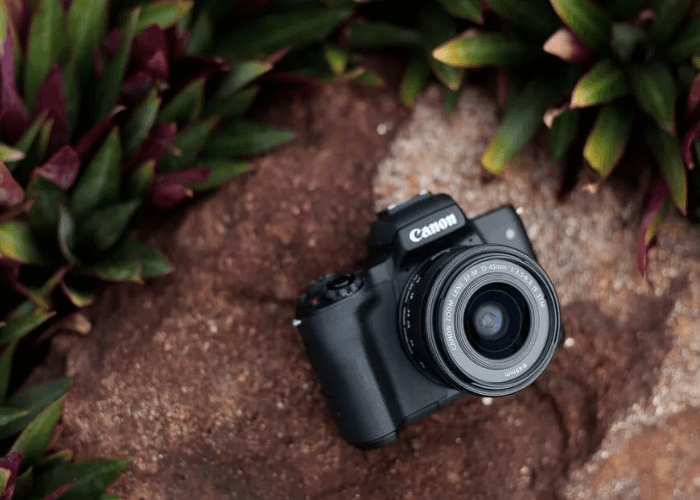 The Nikon D3500 and Canon M50, speed and performance faceoff, find common ground in data transfer. These cameras support UHS-I cards to transfer data at the ultra-high speed of 105 Mbps. Also, both of these models have a hot shoe port and Bluetooth support for easy data transfer.
However, the Canon M50 enables better performance with the built-in wifi and microphone port. This feature makes audio and video recording better.
5. Nikon D3500 vs Canon M50: Weather Sealing Feature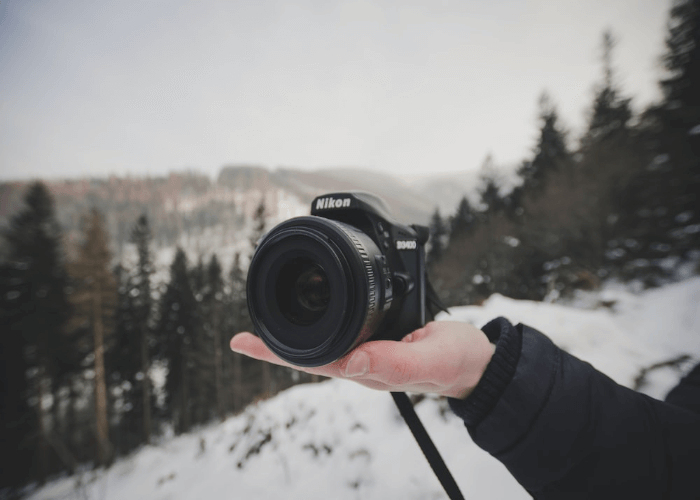 Weather sealing is a crucial physical specification if you are passionate about nature, street, and wildlife photography. The weather sealing protects the camera body from dust, dirt, and weather splashes. Unfortunately, none of these Nikon and Canon cameras have weather sealing on their bodies. However, if this feature is crucial for your unique needs, it is better to be careful while using it outdoors.
6. Lens and Battery Power Comparison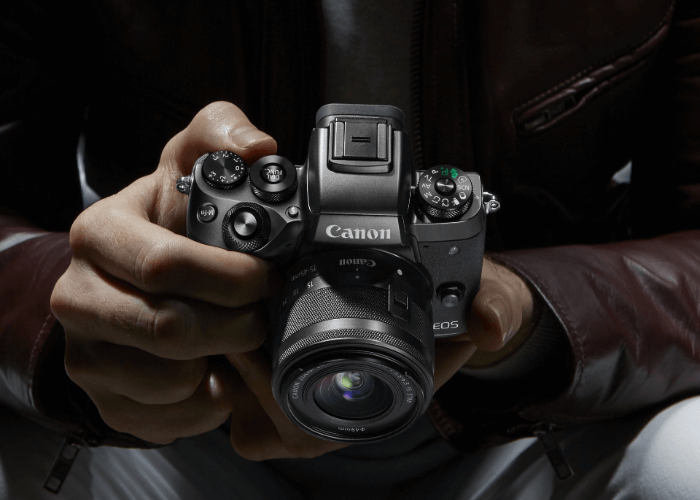 Both cameras support interchangeable lenses. There are 316 full-frame lenses and 107 optically stabilized lenses for the Nikon D3500's F mount. However, the number was reduced to 29 full-frame lenses and six stabilized for the Canon M50.
In the battery power faceoff of the Nikon D3500 and Canon M50, we have the Nikon D3500 as a winner with 1550 shots on a single charge. The number significantly decreases to 235 clicks in M50.
Final Thoughts
In this Nikon D3500 and Canon M50 faceoff regarding speed and performance, our verdict favors the M50. The camera is power-packed with excellent features such as a compact body, superfast data transfer, added connectivity options, and an LCD screen.
The Nikon D3500, on the other hand, enables better image quality, lens availability, and battery life. However, the overall performance and speed can not beat the exceptional technology of the Canon M50 camera.
Therefore, if speed and overall performance are your top priorities, it is better to pick the Canon M50. Comment below and share with us which of these two models will best suit your unique needs.