For the first time in late 2013, Sony released the Sony A7 as the mirrorless full-frame camera beside the A7R. There have been several changes ever since, giving competition to Canon and Nikon in the full-frame field. Later, in early 2015, Sony released the digital camera A6000.
It was a noteworthy breakthrough for the APS-C series. It gave a new name to NEX and introduced the then-best-known autofocus system in the mirrorless camera world.
Although these two cameras no longer meet the current standards, they are popular in the creative community. When we talk about Sony A6000 vs. A7, they have a lot of commonalities and differences.
This post will, however, pay attention to the differences between the video capabilities of the two products.
About Sony A6000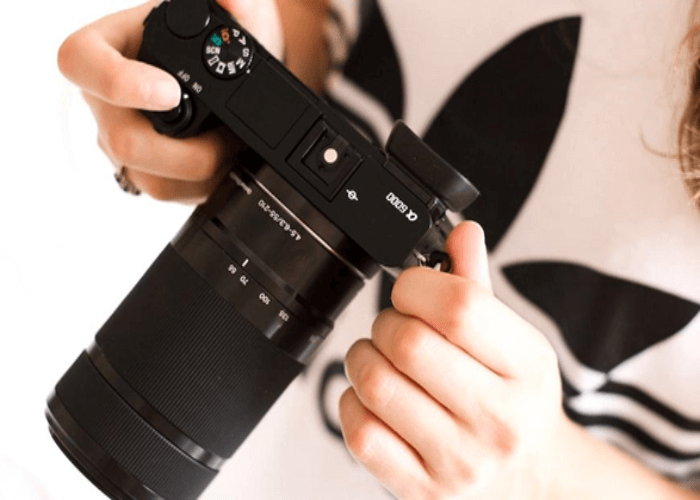 The Sony A6000 delivers the best DSLR image quality and shooting style in a small package. The digital camera released in 2015 is a mirrorless camera with a similar body aspect ratio as any traditional DSLR while maintaining the features and sensor size of an Advanced Photo System type-C (APS-C) model size.
Users with professional needs, experience, and enthusiasts can spoil themselves with this fantastic camera. This camera replaced the Sony NEX-6 and Sony NEX-7. Many believe that while the 24 MP sensor is similar to the NEX-7, it also replaces the NEX-6.
When the Sony A6000 came onto the market, it advertised the fastest autofocus in the world with a 0.06-second lag and a continuous shooting mode at 11 fps with tracking autofocus. It features a 16-50 mm PZ lens with a variable aperture of F/3.5-5.6.
About Sony A7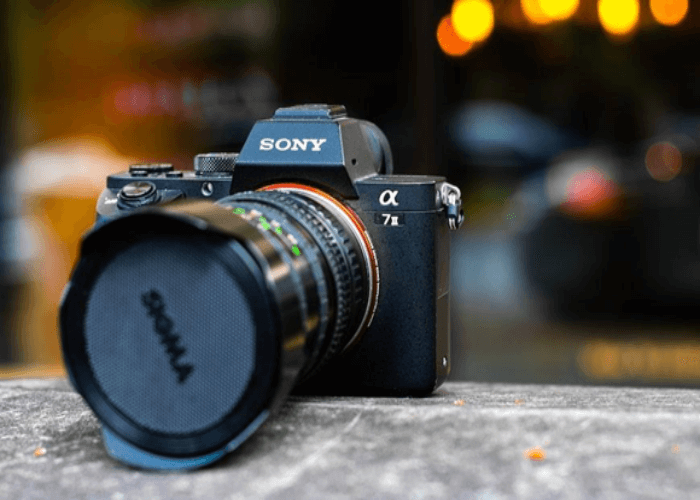 Released in late 2013, the Sony A7 is a full-frame mirrorless camera and falls in the same family as A7R, A7C, and A7S. These cameras have a similar E-mount as the NEX series. It is one of the similar features when comparing the Sony a6000 vs a7. The A7 has a lot in common with the costly family member A7R. However, it utilizes a CMOS sensor of 24 MP with the best on-chip phase detection.
Experienced users, pros, and enthusiasts can best utilize the A7 series. The cameras come with better ergonomics. The A7C features a compact form. These cameras have a crop factor even if they work well with an E-mount lens.
The A7 series utilizes the Bionz X to produce photographs in more detail, decreased diffraction, and reduced noise. It also features Wi-Fi and NFC, a tilting LCD, a fantastic XGA OLED EVF, and a multi-interface shoe.
Sony A6000 Video Review
When discussing Sony A6000 vs. A7, the Sony A6000 came slightly before the real dawn of 4K. Hence, the video resolution of this mirrorless camera tops at FHD (1920 x 1080) at 24, 30, and 60 fps. Nevertheless, this resolution works effectively and delivers good-looking footage if you maintain a reasonable level of ISO, and the video AF achieves good results.
Professionals can record continuously for about thirty minutes and have an HDMI output. However, the A6000 is not fit for vlogging purposes. The camera is not future-proof since it does not offer 4K quality. And it diminishes the crop footage capability for varying visuals and fast cuts.
Moreover, the screen does not flip, which makes it challenging to film yourself. It also lacks a 3.5 mm microphone input. However, if you are not looking for 4k capability or advanced AF, the Sony A6000 is best for traveling and beginners.
Additionally, the camera only supports AVCHD with MPEG-4 AVC. The bit rates are inferior to the Alpha models when considering internal recording in Sony A6000 vs. A7. Nevertheless, the fewer bit rates make file transfer easier.
The video quality is not so sharp but performs well for casual recording. However, the low-light video may appear muddy and grainy and lose several details.
Sony A7 Video Review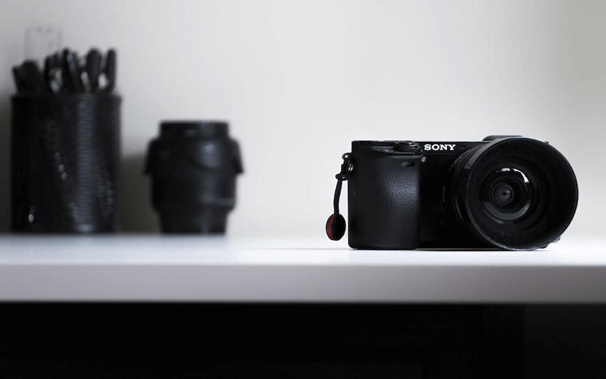 The A7 series includes the A7, A7R, A7S, and A7C. Earlier, the A7S was for video purposes. However, the II and III versions and IV versions for A7 and IV and V versions of AR7 brought about several changes.
Concerning video capabilities, the standard A7 camera offers FHD resolution with AVCHD codec and MPEG-4 with 28 Mbit/s. It does not deliver slow-motion recording, professional editing, or light mode for video. The A7 III is also great for full HD and 4K video recording and offers an HDMI output. It also provides AVCHD codec and MPEG-4 AVC. For 4K frame rates, it does not deliver slow motion and features a crop at 30 fps. Its internal recording is inferior to the A7 IV version.
Nevertheless, the 4K video AF is flawless, and the video quality for 4K is crisp with good low-light shooting. But the 1080p video quality is superior and looks notably detailed with low noise.
It features a full-sensor readout and delivers 120p for FHD or 4K videos. It also offers a color depth of 10 bits with 4:2:2 color sampling for every format. You will get the latest codecs.
Summing It Up
When discussing Sony A6000 vs. A7 in terms of video capabilities, the basic A7 and A6000 have identical video capabilities.
They offer MP4 shooting in AVCHD formats with Full HD (1920p x 1080p) up to 60 fps. And allow recording for half an hour.
They both feature phase-detection autofocus, which delivers clear and sharp footage even during fast movements.
They both offer continuous autofocus to maintain a crisp and focused movie recording. Additionally, they both lack slow-motion recording.
Videographers can use the 24p video format to create film motion characteristics. They both also support HDMI output.
When it concerns capturing video in 4K with advanced features, the Sony A7 series, like the A7R series, A7 III, and A7S series, offer better options.