Choosing a camera for beginners is always a tough choice to make. Various factors like camera quality, lens, durability, and price affect the buying of a camera. However, one factor that is quite important when talking about cameras is the battery.
One must evaluate which camera will offer better battery life and last longer with one charge. Hence, keeping the same in mind, we will compare two cameras today: the Sony A6000 and Sony A7.
Though both the cameras are from the same brand, Sony, they still vary from each other in various aspects. Therefore, if we compare the battery life of both cameras, then it is right to say that the Sony A6000 has a better battery life as it offers 360 shots per charge, whereas the other one offers 340 shots per charge. Both the cameras have the same battery of Sony NP-FW50 battery.
To know the comparison in detail, read the article till the end.
Sony A6000 and Sony A7: Battery Comparison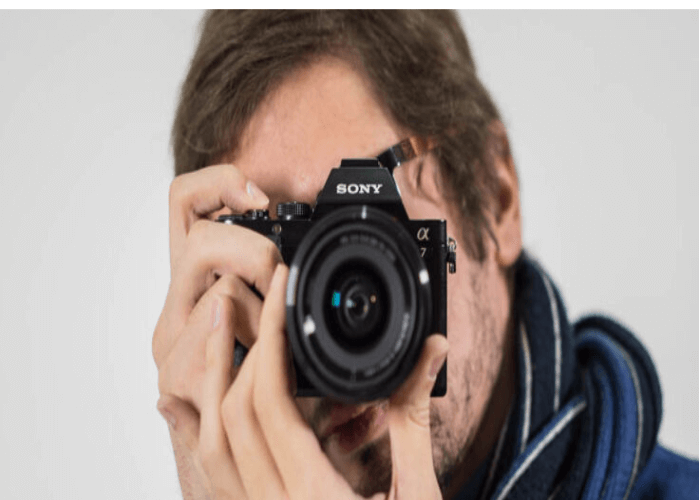 Though both the cameras, Sony A6000 and A7, are powered by the same NP-FW50 battery, there is a slight difference in both of them as per their shots in one full charge. Sony A6000, if charged fully, will give you 310-340 shots depending upon the camera settings.
However, if we talk about the Sony A7, then it is not very bad also. Both the cameras are quite similar. The only difference is that the Sony A7 offers only up to 340 shots after one full charge. One can consider any of the cameras out of both, but if you ask us, then the Sony A6000 is slightly better than the Sony A7 as it offers a few more shots than the other one.
The next battery aspect to consider is a vertical battery grip. Sony A7 has an optional battery grip (VG-C1EM) that permits you to use two batteries altogether with one camera.
If we talk about the Sony A6000, then there is not a single official accessory, but one can easily find third-party battery grips. One of the popular battery grips can be from Meilke, which also has a wireless remote control.
Sony A6000: Key Specifications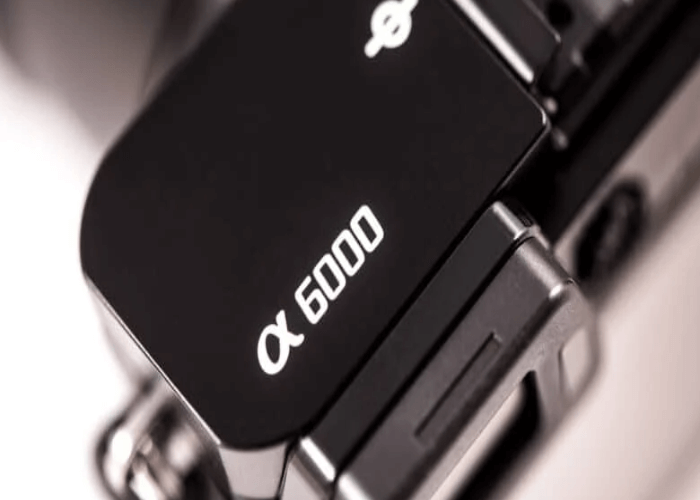 Sony A6000 is a built-in viewfinder camera with 24.3 MP camera settings. It has various features that can make it to your picture-perfect edition. Some of the best features and specifications that make the Sony A6000 a perfect camera are mentioned below.
The camera has features like Wi-Fi with NFC and a 7.6 cm (3.0) LCD screen. It has an E-mount feature and captures up to 11fps pictures.
Unlike other cameras, the Sony A6000 is a fast hybrid camera that combines focus and contrast.
4D focus in the camera helps to get superior autofocus in four dimensions. It also has 2D height and width fast autofocus with 3D depth.
Full HD – 1920 x 1080 video resolution for better quality videos and also comes with in-built wireless.
Sony A7: Key Specifications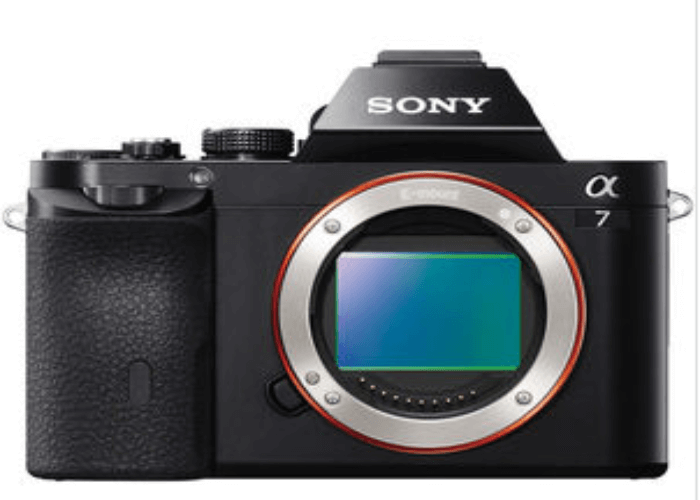 Sony A7 was launched in the first month of 2014 with a 24 MP full-frame CMOS Sensor. Some of the features in the Sony A7 are different from other cameras and make it a little unique. If you are also wondering what are the detailed specifications of the Sony A7, then check the below-mentioned specifications.
Sony A7 is powered by ISO 50-25600, and it also has a Sony E Mount in it for better camera quality.
It has a tilting screen with dimensions of 3.00' and a 2359k dot Electric viewfinder that lets you see clear pictures on the screen.
Sony A7 has a weather-weather-sealed body with 474g weight and dimensions of 127x94x48 mm.
Some Major Differences for Sony A6000 vs A7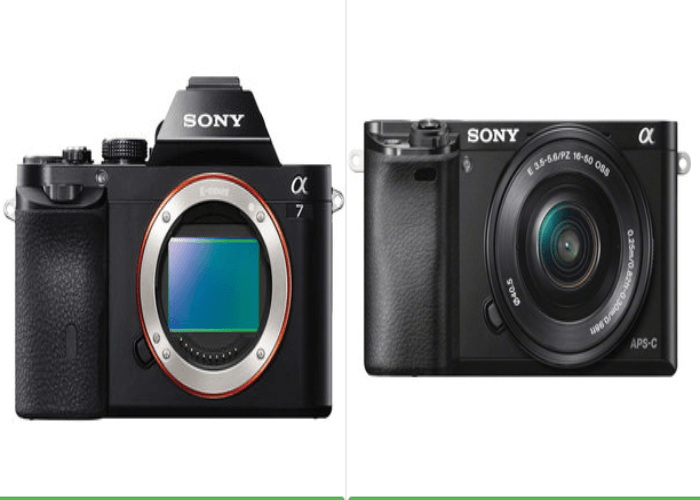 There are certain factors on which we have compared the Sony A6000 vs the A7. Battery, dimensions, sensors, pricing, and some other factors usually affect the buyer's persona while shopping for a camera. Hence, to help you with that, we have compared some aspects of both cameras below.
Sony A7 has a full-frame sensor of 24.3 MP, whereas Sony A6000 has a 24 MP APS C-sized sensor with 2.2x smaller by comparison.
Both cameras have hybrid autofocus, and A7 has 117 phase-detection points and 25 contrast-detection points. A6000 has 179 phases and 25 contrast detection points.
Sony A7 can shoot at a maximum of 5fps, whereas Sony A6000 can do 11fps with C-AF. A6000 has faster shooting speed and autofocus.
The next comparison criterion is shutter speed. The shutter speed for Sony A7 is 1/8000s, and for Sony A6000, it is 1/4000s.
Both the cameras from Sony can record Full HD videos of up to 60 with the AVCHD codec and a maximum bitrate of 28Mbps.
Conclusion
Sony A6000 and A7 are quite similar cameras as they come from the same Sony brand only. Both cameras are quite popular and modern and offer excellent photography. However, both cameras are often compared to each other in terms of specifications and features. Some of the specifications are quite similar, whereas some are slightly different.
Today, the major aspect of comparison is battery, and according to us, in terms of battery, Sony A6000 vs. A7, the A6000 wins the race as it offers more shots in one full charge. Though the battery for both is the same, 360 shots are offered by the Sony A6000, and the A7 offers 340.
Hence, the Sony A6000 is slightly better than the Sony A7.