People love posing or clicking pictures for their Instagram. It is one of the most popular social media handles used by billions of people worldwide. So many people also enjoy going to the beach during their vacation. You can click a perfect picture by giving a stylish pose at the beach.
Later, upload it to Instagram. However, a few people don't know how to pose for Instagram pictures near the sea. There are several unique and artistic poses you can ask your photographer or partner to click for you. You can click a photograph while viewing the sunset, sunrise, waves, or seashore. Besides these, you can click a portrait while holding a coconut, wearing sunglasses, and walking or running towards the seashore.
In this blog, you'll discover 10+ stylish Instagram poses at the beach.
How to Pose for Instagram Pictures at The Beach
1. Walking Toward the Sunset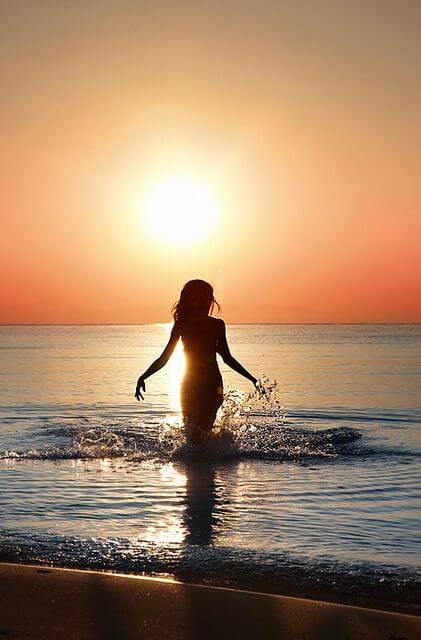 The sun plays a significant part in your beach trip. People often enjoy the view of sunrise and sunset on the beach during their vacation. Thus, clicking a picture and walking toward the sun isn't the wrong approach. Walk towards the sun ray and ask your partner or friends to click a picture of you from behind. It may look aesthetic.
2. Lay Down on The Sand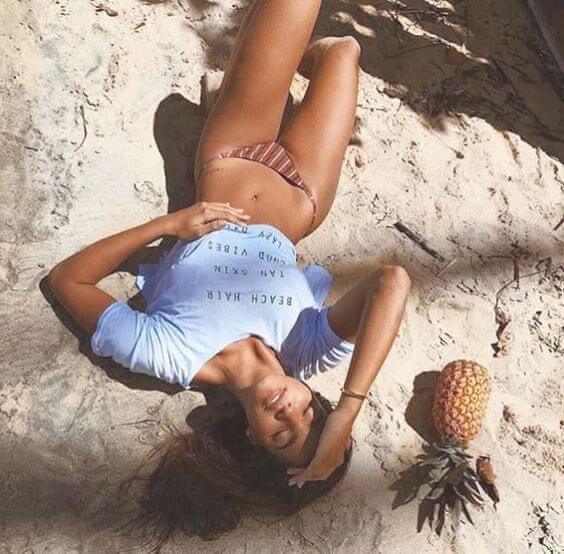 Going to the beach and coming back without enjoying the view doesn't complete your vacation. Right? So click a picture with the sand by giving an extraordinary pose. Lay down in the sand like you're relaxing on it to make it more realistic. Then, ask your friend or partner to click a perfect picture of yours. It may look like a perfect Instagram pose.
3. Run Along with The Sea Shore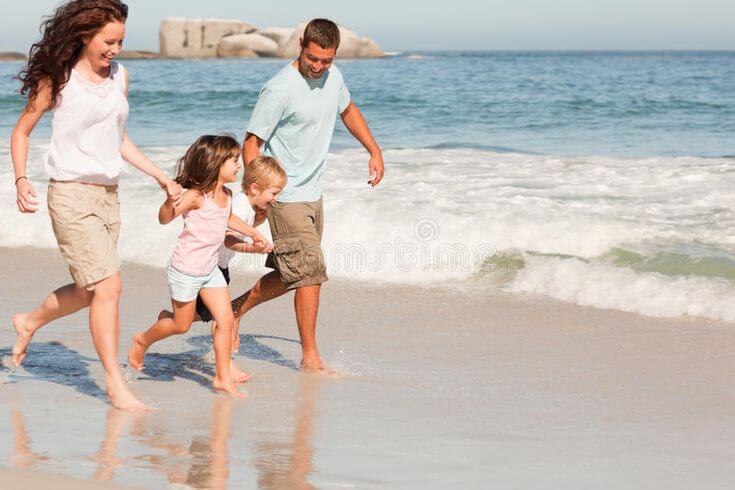 The seashore is an important part of the beach, like the sand and the sun. So, giving a pose with the shore is also an innovative idea. Run towards the shore and stooped for a while. After that, ask your friend to click a picture. Make it artistic and dramatic. Add two or more movements to the picture.
4. Walk Along with The Sea Shore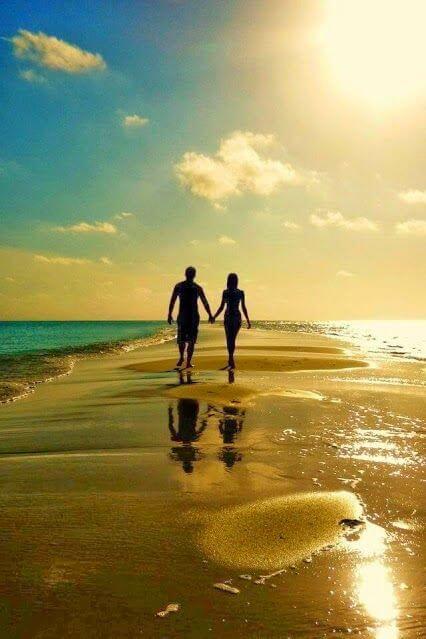 Like running, you can also click a picture while walking on the seashore. You may not be required to click multiple pictures while walking along the shore. Although, it's up to you. Walk through the shore and then pause for a while. Then, ask your partner to click a picture. It may look like an aesthetic beach pose.
5. Sit While Facing the Ocean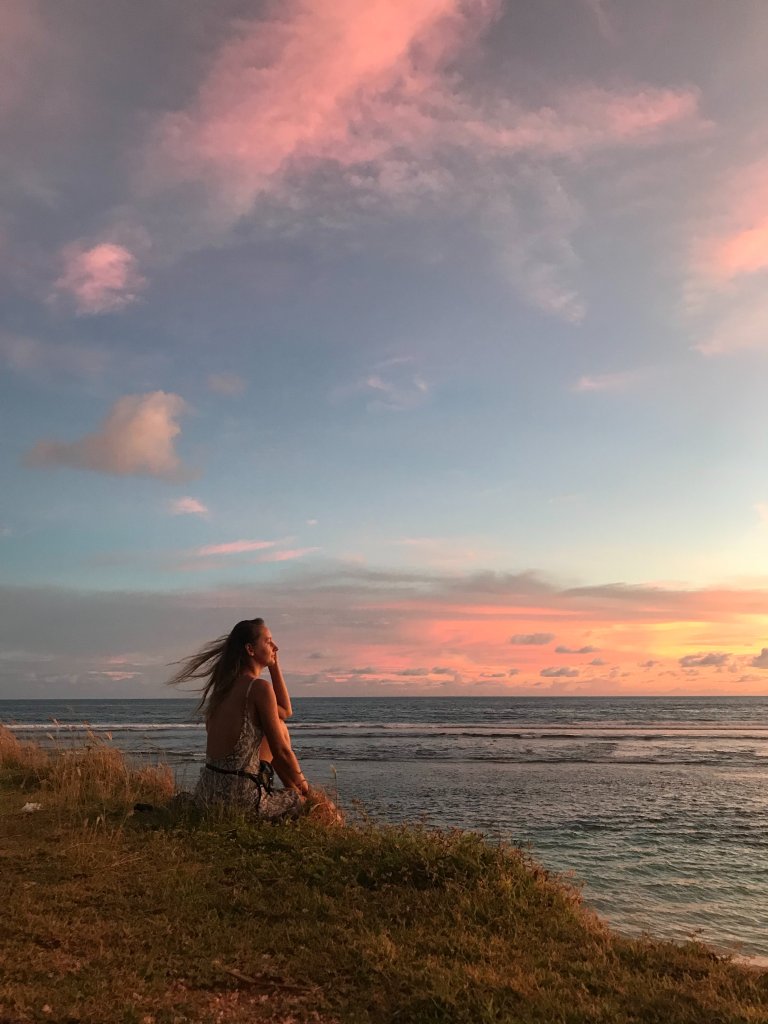 Clicking a picture on the beach while sitting facing toward the ocean is a common pose for tourists. You can try this pose for your Instagram post. Then take a picture in a simple pose. You can express your feelings through facial expressions, which can make the picture more realistic.
6. Hold Your Drink or Coconut
People enjoy drinking coconut water on the seashore. Apart from that, a few people enjoy margaritas, mojitos, and mocktails on the beach. So, you can click a picture while enjoying your drinks. Hold the glass and give a good pose. Do the same thing with a coconut. It may convey an aesthetic vibe.
7. Put Sunglasses On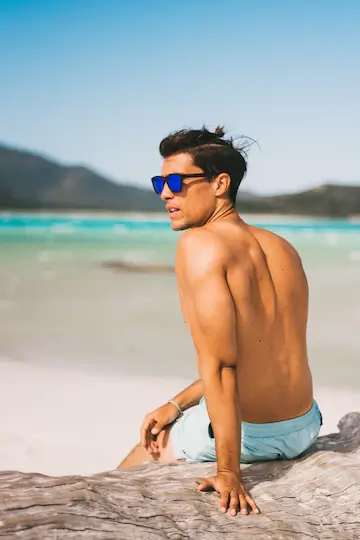 Wearing sunglasses can give you more confidence while clicking a picture. Apart from that, sunglasses make your photograph more fashionable. So, you can click a pose at the beach by putting your sunglasses on. Give a unique and stylish pose to make it more artistic. Don't forget to bring stylish sunglasses.
8. Toss the Sand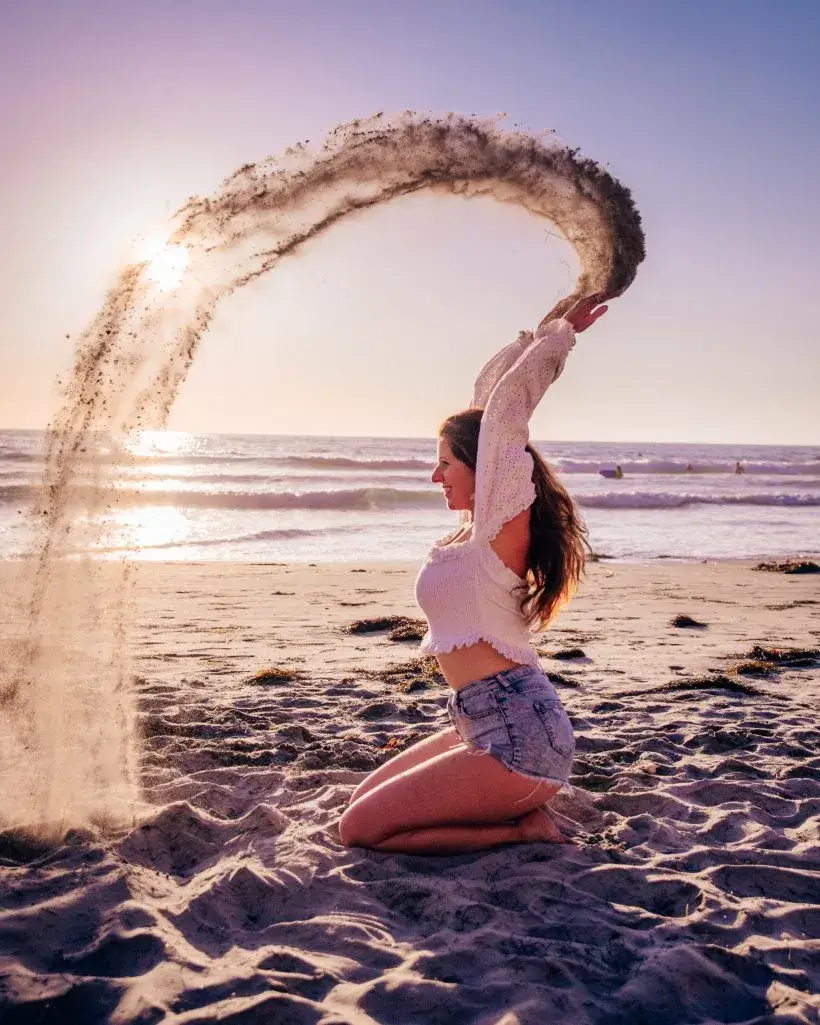 If you bring your kids to the beach, you'll notice them playing with the sand. They'll either toss the sand or make a castle with it. Similarly, you can try a perfect pose while tossing the sand. Toss the sand around while looking at the camera. It is one of the aesthetic ideas for Instagram posts.
9. Read a Book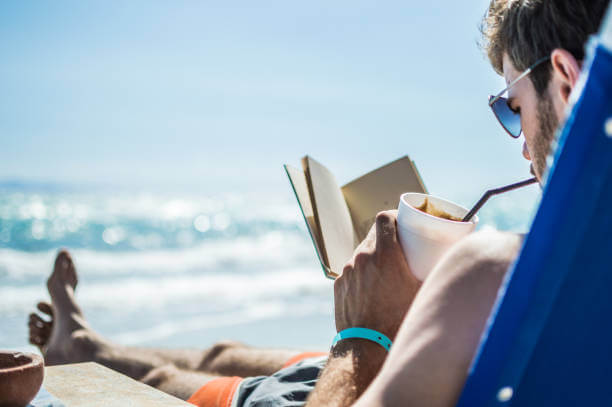 Reading a book has become a part of the lifestyle in the present. People often click aesthetic poses with books for Instagram. You can try the same procedure at the beach. Bring your favorite book and hold it like you're reading. Then, click an artistic photo. It may make your Instagram feed more aesthetic.
10. Pose Near a Tree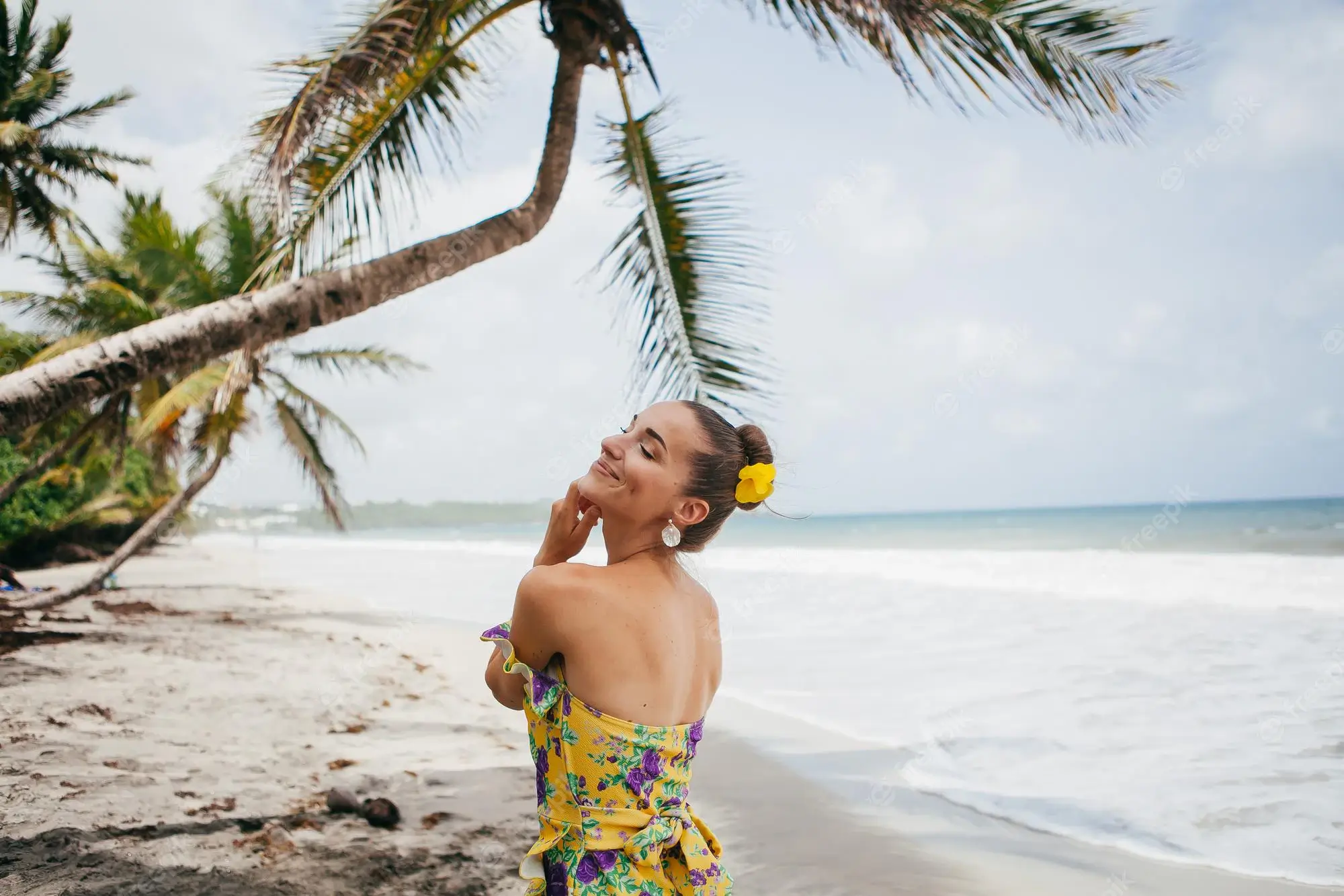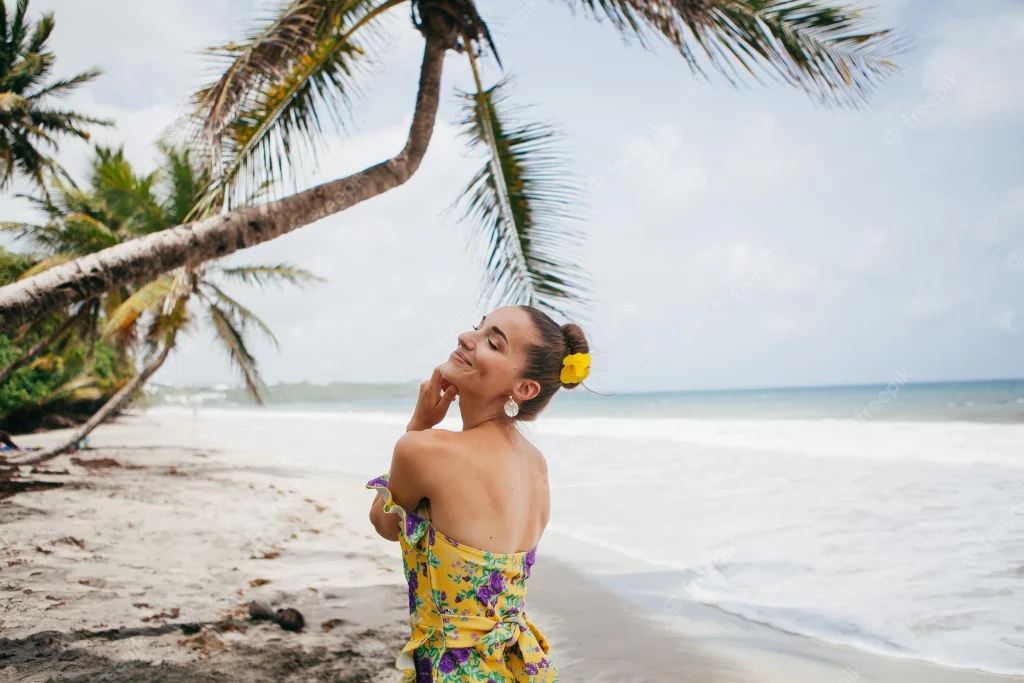 You'll find a few coconut trees near the beach. Along with that, you can also observe a few palm trees at the place. Thus, try to give a unique pose while standing beside the tree. Wear your beach hat and sunglasses to make them more stylish. Clicking a picture near the tree may give your picture a more significant look.
11. Lay in The Hammock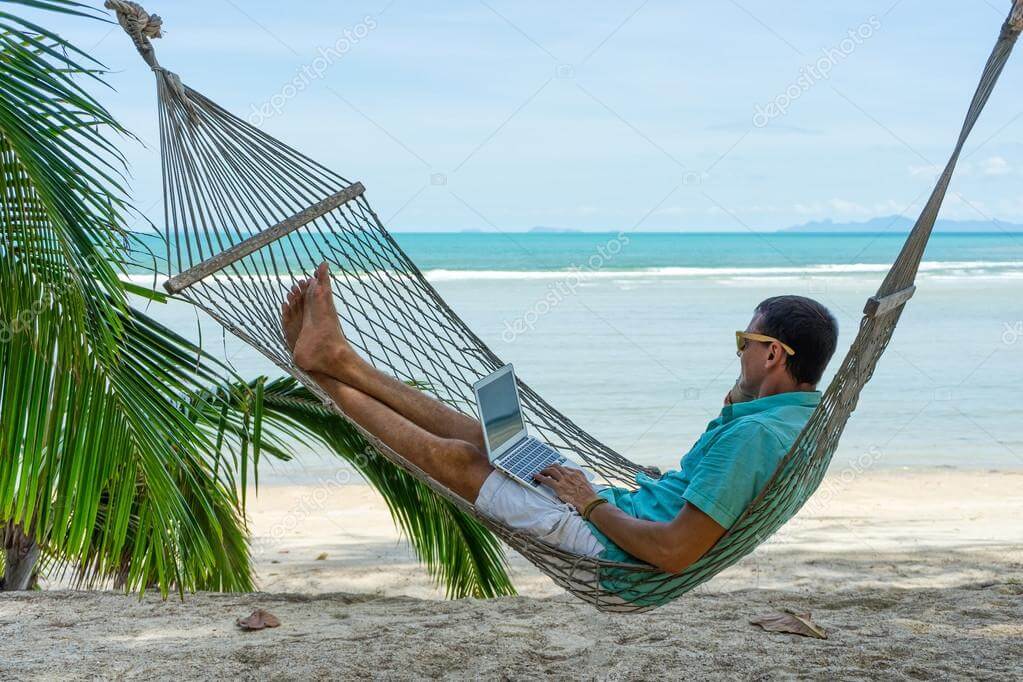 On a few beaches, there are hammocks for visitors or tourists. So, you can give a unique pose while lying on that hammock. In addition, you can hold a coconut and a book while wearing a beach hat and sunglasses. It may help you in clicking a perfect picture for your Instagram post.
12. Wade or Waist up in the Water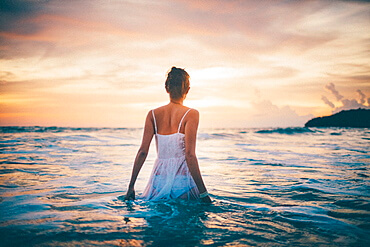 Wading in the water is an attractive pose for your Instagram. Not only girls but also boys can try this unique pose at the beach. You can also walk in the water carefully and keep your waist up from the water. And you can try these iconic poses at the beach to make your Instagram post more stylish and attractive.
Conclusion
Capturing a stylish pose for Instagram is trendy nowadays. However, a few people fail to click a perfect pose at the beach. It's not very difficult; all you need is to unleash your creative and artistic approach. Click a picture while walking and running towards the sun or seashore.
Besides these, give an iconic pose wearing a sunglass and beach hat while lying on a hammock or sitting on the sand. Capture an aesthetic pose by holding a coconut or book. You can also click a picture near any trees at the beach.
Which one is your favorite pose? Let us know in the comments.