Instagram has emerged as one of the most popular platforms for sharing photos and connecting with others. Are you a proud pet parent who loves sharing adorable moments with your furry friend on Instagram?
If you are looking for ideas on how to pose for Instagram pictures with your fur buddies, you're in for a treat! Posing with your furry friends for Instagram is not just about capturing cute snapshots. Its rather an art that lets you create heartwarming and engaging content.
Whether you're a seasoned Instagrammer or just starting, this blog post is all about sharing some super cool tricks to strike that perfect pose with your pet. For pet owners, Instagram offers a wonderful opportunity to showcase the adorable moments shared with their furry companions.
So, read further to grab some photography inspiration for your next Insta post.
1. Choose the Correct Setting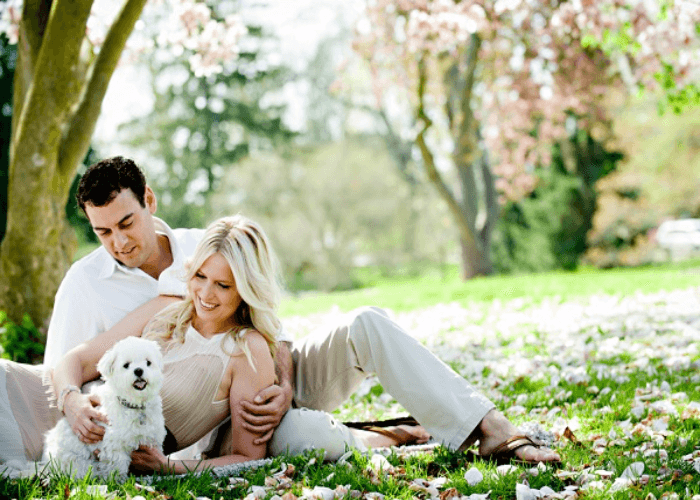 The backdrop or your photo plays a crucial role in setting the tone and enhancing the overall appearance of your picture. Consider locations that complement your pet's appearance and personality. If you have an active pet, an outdoor setting like a park or a beach can bring out their playfulness. On the other hand, if your pet is more relaxed, a cozy corner of your home with soft lighting can create a warm and intimate atmosphere.
2. Sit Pretty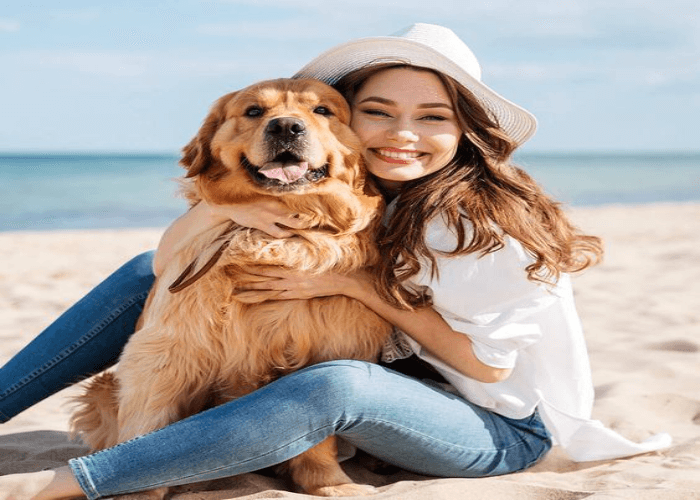 This pose for photography is both simple and highly effective. Its surely a winner whether you're working with dogs, cats, and small animals of all kinds. To help them settle down, try to capture their attention with treats(coordinate with their parents before the photo session!) or a toy to grab their focus. Once they are sitting, carefully adjust their position by moving their tail and legs for a more relaxed and natural pose.
3. Action Shots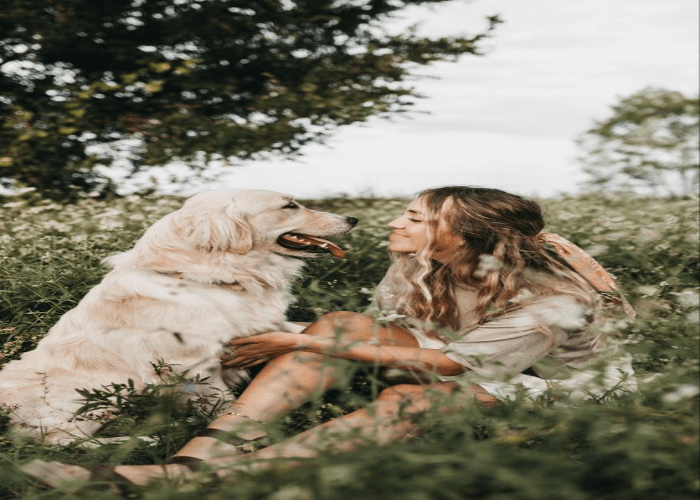 For those furry friends who are always on the move, action shots can be a goldmine. Capture your dog mid-leap as they chase a ball or a frisbee. While you're playing fetch with your furball, capture those playful moments. Utilize burst mode on your camera to capture a series of shots, creating a story-like sequence that portrays their energy and excitement. Action shots are a brilliant way to reveal their playful side and present their winning personality.
4. Carrying Your Fur Baby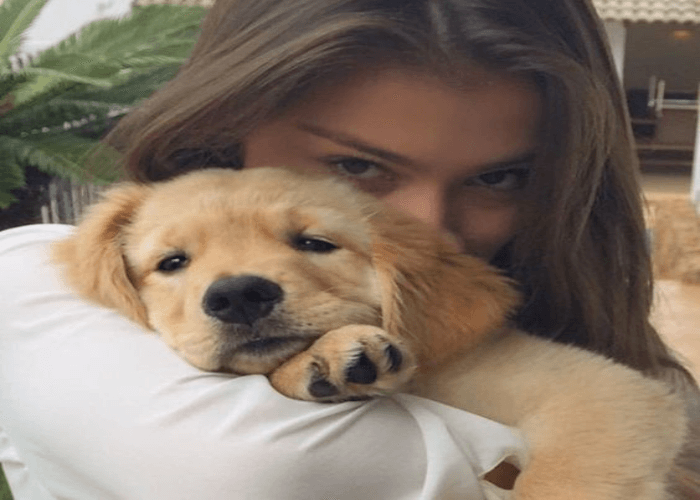 This simple yet emotionally charged pose involves lifting your dog or cat into your arms and cradling them gently as they look into your eyes. Its an intimate moment that not only showcases the bond you share but also captures the unshakeable trust and affection your fur ball holds for you. This pose is a narration of a deep connection that you share with your pet and the companionship that enriches both of your lives. So, the next time you scoop up your pup, remember that you're creating a memory that is far beyond that one Instagram post!
5. Car Ride Photos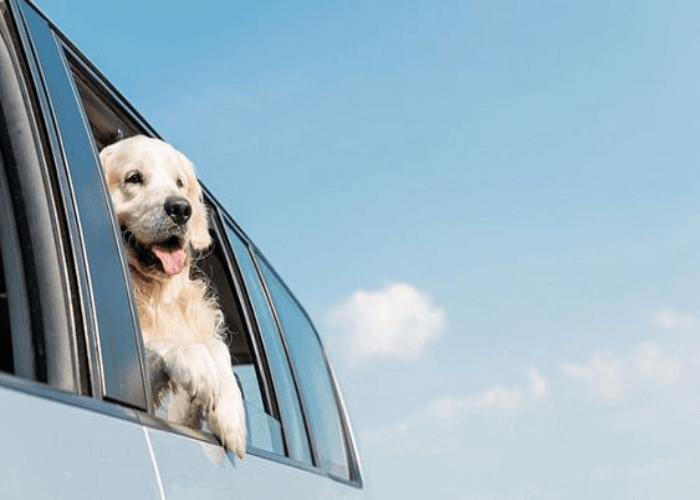 Taking pictures of you and your pets during car rides is all about capturing those super happy moments. You know when your fur buddy sneaks a peek through the window, their ears flapping around, and they're just so excited. Those pictures freeze those awesome times when your pet loves the breeze and checking out everything around. Take a picture of you and your furry one as you grab a Puppaccino for them from Starbucks! These cutesy snapshots remind us of the amazing bond we share with our pets and how much fun we have together, even on regular car trips. So, next time you head out for a drive, don't forget to grab some pics to remember the good times!
6. Over the Shoulder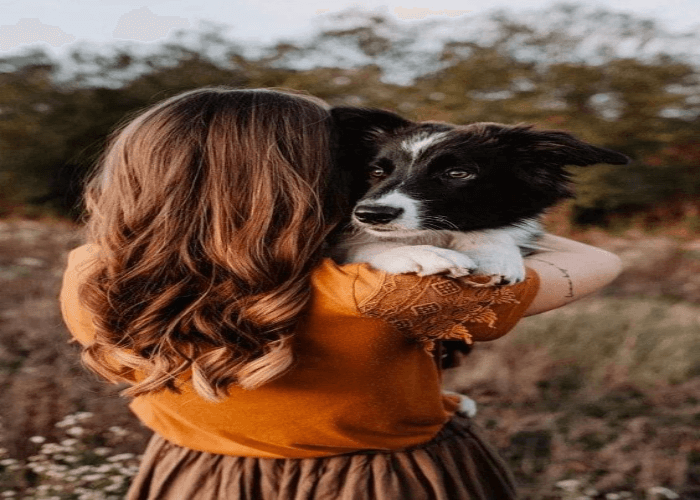 Here's a gem of an idea! Place your furry friend on your shoulder, whether its a dog or a cat. Set up a tripod with a timer to take rapid shots. The clicking sound will probably catch your pet's interest, making for some adorable pictures. If a tripod isn't handy, no worries- you can ask a friend to lend a hand. They can use their favorite words to grab your pet's attention while capturing some amazing photos of you and your fur buddy. These pictures will also be a reflection of how safe your pets feel with you and the unconditional bond of love you share with them.
7. The Handshake Pose with Your Canine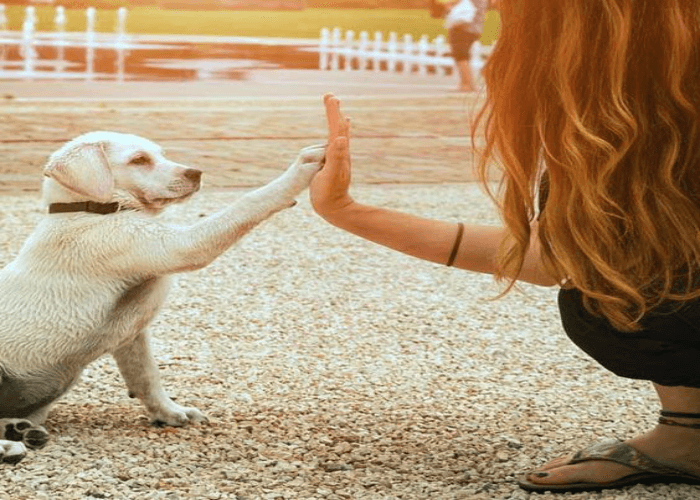 The handshake pose with your dog is a heartwarming interaction that shows off your pet's cleverness and the special bond you share. To strike this pose, extend your hand just like you would for a handshake and gently encourage your dog to lift its paw. Its a simple yet endearing moment that highlights your dog's responsiveness and your close relationship. This pose not only makes for an adorable photo opportunity but also captures the trust and friendship between you and your furry companion.
8. Puppy Snuggles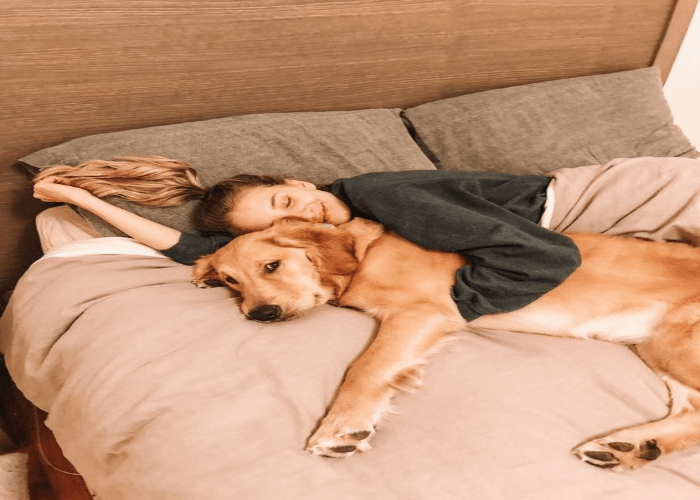 Cuddling up with your dog for a photo is all about capturing that cozy and affectionate bond you share. Just sit or lie down comfortably and invite your fur buddy to snuggle up beside you. Whether they rest their head on your lap or curl up against you, these photos radiate pure warmth and companionship. Its a sweet and simple way to freeze those quiet, heart-melting moments when you and your dog are just enjoying each other's company. So, grab your cameras and cherish those snuggly snapshots that showcase the love between you and your four-legged buddy!
Wrapping It Up
Thus, with these playful posing ideas, you're now backed with creative ways to click amazing photos with your fur buddies. From action shots that capture their wild spirit to candid moments that reveal their true essence, the possibilities are endless to showcase their paw-positively unique personalities.
So go ahead and take them on some car rides and pet events where they can meet their fur buddies and where you can take some cool photos with them. Remember, taking photos with them is not about making them an instant sensation but about garnering likes.
Its all about capturing these cozy moments to share the joy, laughter, and endless love they bring into our lives.