Originating from the ideal of French boudoirs or women's private rooms, the photography form calhttps://www.nokishita-camera.com/?p=8830&preview=trueled boudoir photography aims to capture the sensuality and intimacy of couples, individuals, and groups in an intimate setting. The challenge of this genre is to capture elegant images of the models wearing lingerie and add their personality and essence to the frame.
The edgy boudoir is perfect for special occasions like anniversaries, weddings, and birthdays. This personal and intimate art form of photography explores vulnerability, confidence, strength, and intrigue. Hence, boudoir photography plays a significant role in influencing self-esteem.
Today's post will discuss how you can incorporate elements of contrast and color to capture sensuality, confidence, and beauty artistically.
Lights and Colors Concept in the Edgy Boudoir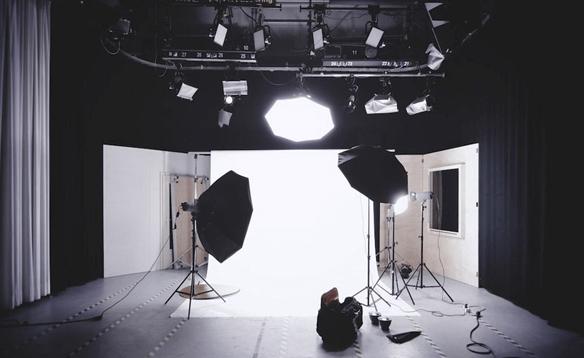 Regarding edgy boudoir photography, light manipulation can drastically impact your photo session. You will have reminiscent and breathtaking images or dull shots that fail to capture the setting's authentic essence.
Various types of light affect your photos differently. Natural light evokes a romantic and soft appearance, but it's inconsistent. Artificial light offers more control but can be unflattering and create harshness. Diffused artificial light works well for boudoir photography. The light helps set the overall mood, an essential element in this photography genre. Photographers can mix artificial and natural light to create soft, beautiful, and pleasing images.
Additionally, choosing the right color for the shoot is essential, as colors affect our moods and emotions. You can create a distinctive atmosphere to express feelings based on how you use the colors. Using the right colors will help you enhance the emotions you're trying to capture while keeping things creatively exciting.
Conversely, a wrong color can break the whole shoot, so it is vital to choose wisely.
Assessing the Different Edgy Boudoir Photoshoot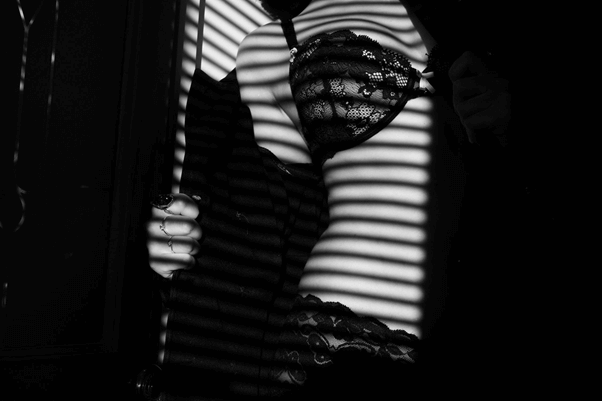 Edgy boudoir photography offers an ocean of styles for photographers to explore. These styles are moldable to match the client's preferences and personalities. So, here are a few of the popular boudoir photography styles:
1. Traditional or Classic Style
This typical style incorporates romantic and soft lighting with modest and demure poses. It mainly focuses on the femininity and natural beauty of the model over sexuality. It is ideal for clients who do not want to feel too exposed and feel confident and beautiful.
2. Glamorous Style
These shots feature sultry poses, bold makeup, and dramatic lighting resembling the classic Hollywood style. These photographs are sophisticated and sexy, with a touch of elegance and timelessness. Clients who want to get a taste of being a movie star can try this style.
3. Artistic Style
A creative and conceptual style incorporating unusual poses, distinct lighting, and innovative styling comes alive with the editorial or artistic style. Photographers use this style to create visually striking photos that evoke emotions. These storytelling shots are ideal for clients willing to express their creative persona.
4. Romantic Style
A dreamy appearance, pastel colors, and soft lighting combine to produce a romantic photography style. They involve models posing with romantic and sweet expressions as though in a fairytale. It is ideal for women wanting to capture their romantic essence and produce unrealistic and beautiful photos.
5. Modern Style
With a contemporary atmosphere, the modern, edgy boudoir photographystyle incorporates bold colors with bright lighting. The expressions and poses exude empowerment and confidence with edgier and sexier images. Clients willing to express their confidence and modern personality can try this style.
6. Explicit Style
A more provocative and daring style in boudoir photography is the explicit style. It aims to push the limits and unravel the sensuality's darkest parts. These images may involve costumes, bondage elements, and props. Not many can try this style, but it is perfect and empowering for women willing to discover their sensuality by pushing their boundaries.
Colors Contrast that Goes Well with Edgy Boudoir
Knowing your client's favorite color is essential for the right start. Checking the color that best suits them and makes them feel good about themselves is vital for edgy boudoir photography.
Let us learn about the best colors that align well with different body types.
1. Dark Colors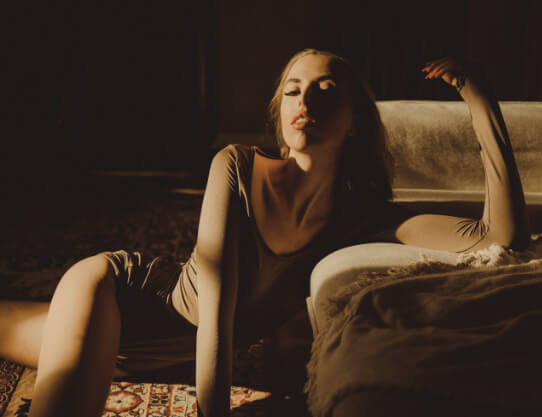 Considering dark colors, like warm dark colors, they may emit confidence and strength. But these meanings change with the model's body type. For instance, if you have a fair-skinned, curvy, raven-haired woman with burgundy lingerie on black satin, the shots will elicit luxuriousness with confidence and strength.
2. Pastel Colors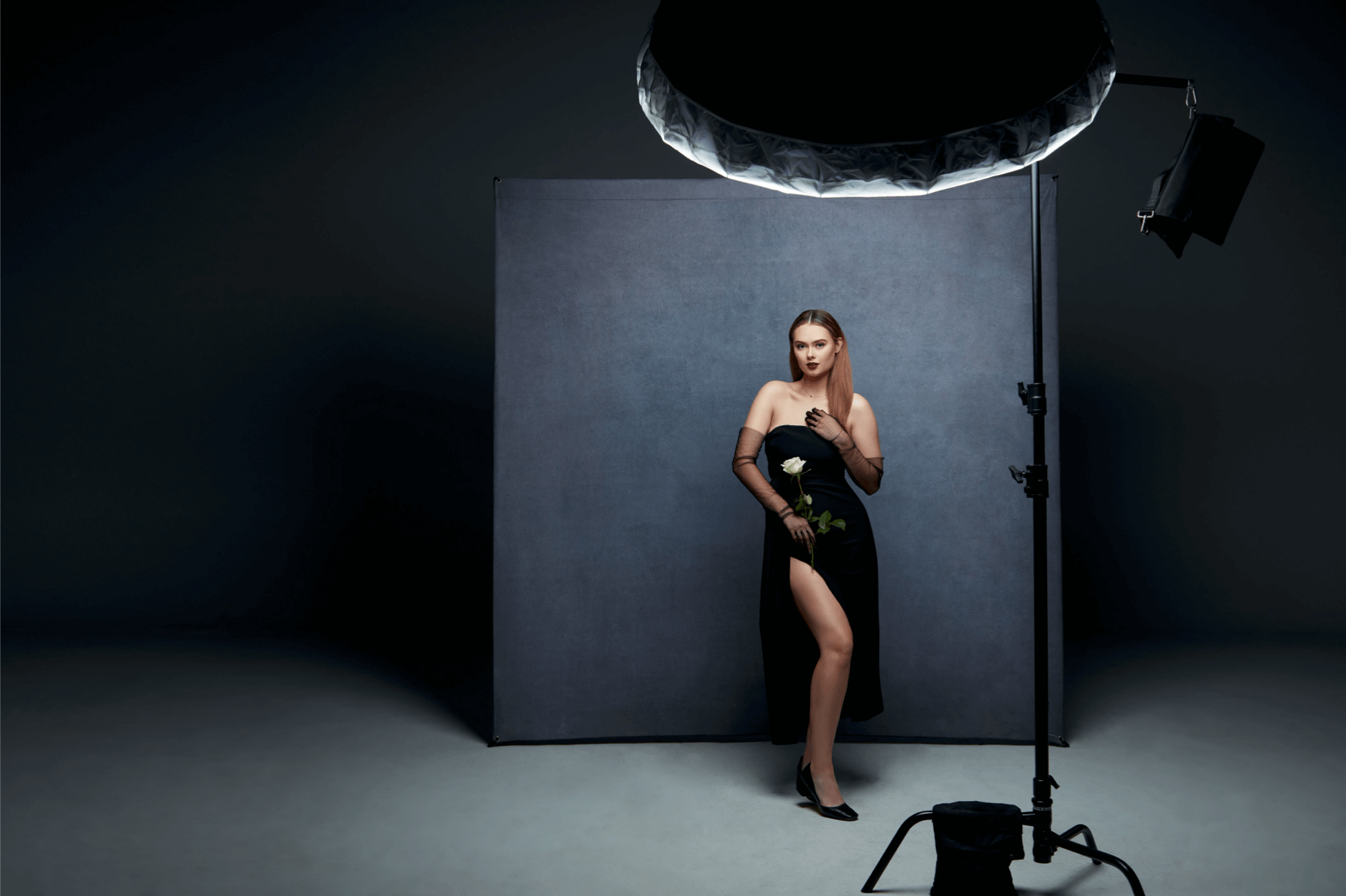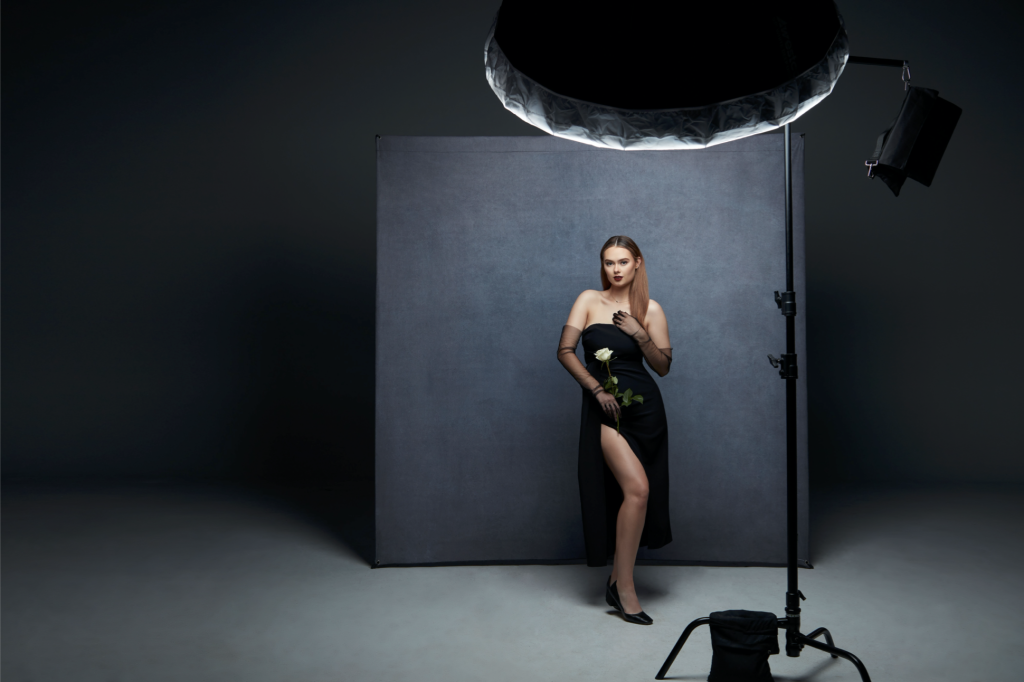 Generally, pastels are known for their femininity, tenderness, vulnerability, and even innocence. Pastels deliver the expression of kisses and cuddles. For friendliness, aim for soft hues for the wardrobe and lip color. The best and most sexy colors for your boudoir photoshoot include pinks, blues, and creams.
3. Black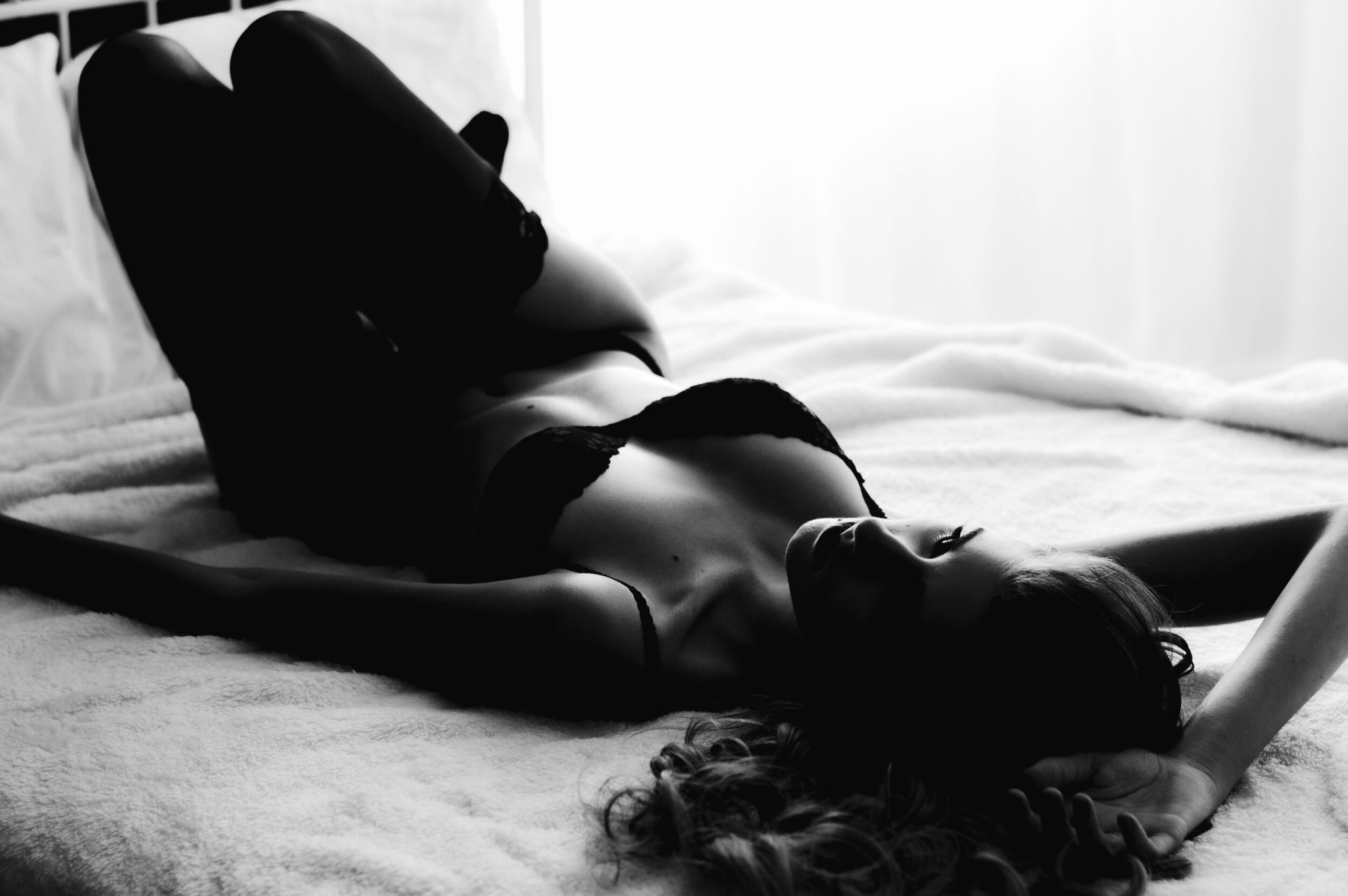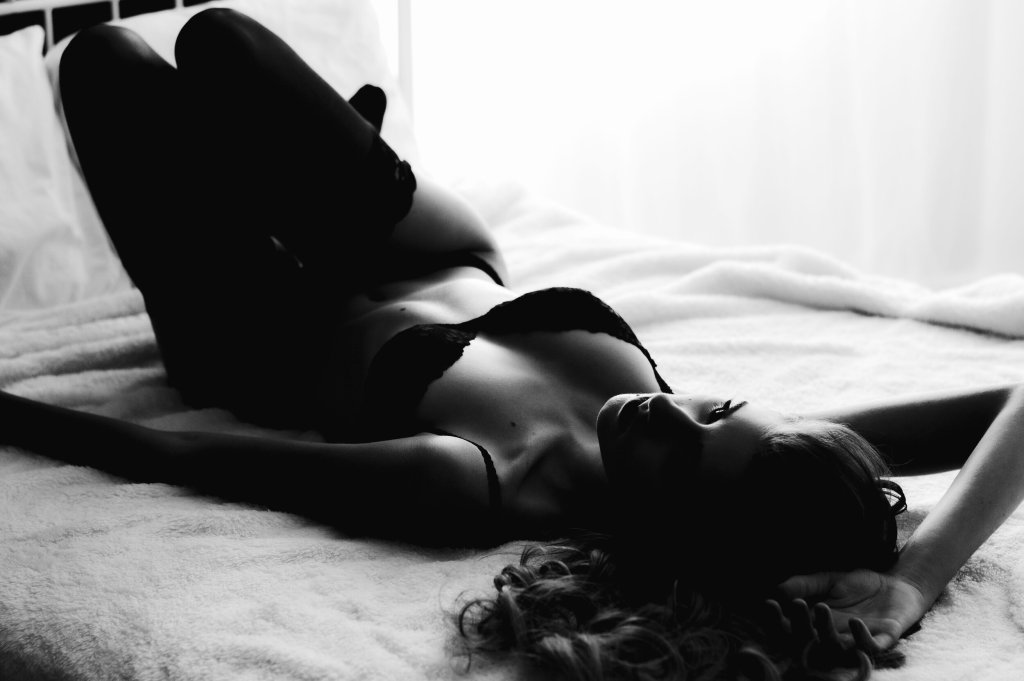 Going for black clothes has its benefits and drawbacks. The perfect black lingerie can deliver sexy photographs. The best ones offer medium to some coverage and are gauzy or lacy. As you know, the black fabric absorbs light, making it hard to capture the lace details and create unflattering featureless areas. Less black clothing can distract the eyes, and the viewer may miss the main essence- the model's eyes, curves, smiles, and legs.
4. White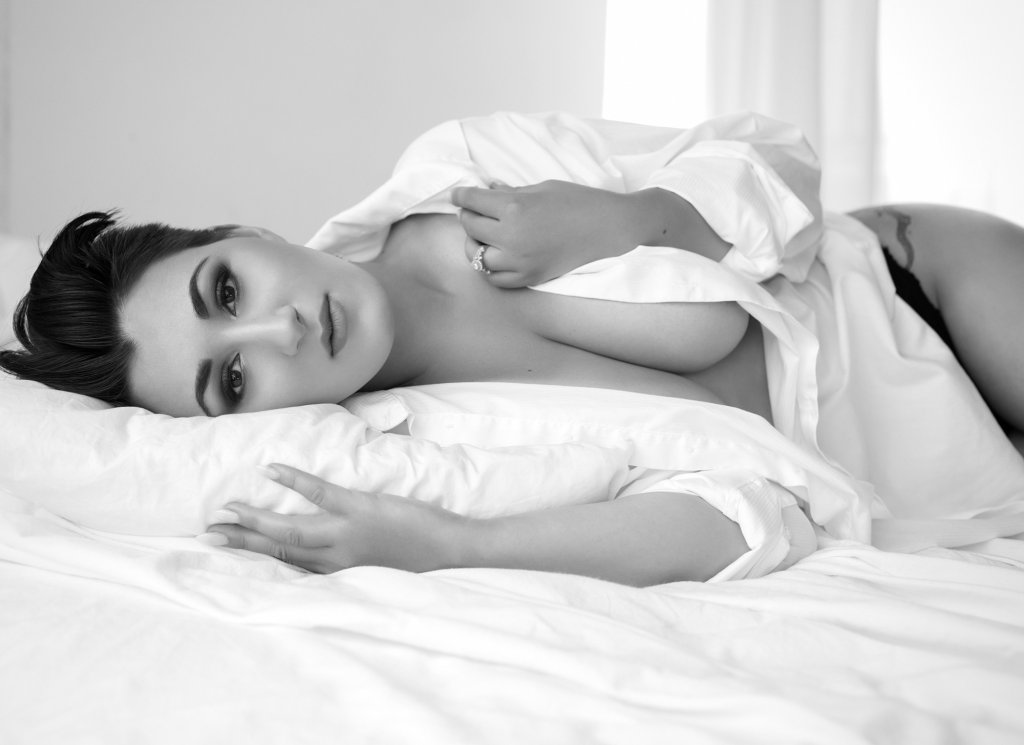 White is everyone's favorite as it evokes a sense of purity and clarity. It flatters all body types in edgy boudoir. White lace, satin, and tulle make the perfect choice to appreciate the untainted beauty.
Summing It Up
All in all, Edgy Boudoir photography is a stunning and challenging art form that captures human beauty with a blend of sensuality and confidence, empowerment, and vulnerability all in one frame. This art form aims to capture the intimacy and personality of individuals, groups, and couples in private settings.
For the best shots, it is crucial to pay attention to the type of lighting and colors or the clothing and how they influence the meaning of the images.
But by understanding these concepts, one can create stunning images that capture the essence of the setting, which can be bold and provocative or feminine and vulnerable.
Frequently Asked Questions
How to Select the Right Outfit for Edgy Boudoir?
When preparing for your edgy boudoir, you can try multiple clothing styles, one- or two-piece sets, cover-ups, or even a cocktail dress. Explore colors from black and white to pastel or deeper tones. You may want to add a few accessories or wear heels. However, make sure you feel comfortable in whatever you wear.
Why Do the Lighting and Color Matter in Edgy Boudoir?
Wrong lighting and colors can create harsh lines and evoke unfitting emotions. Choose the correct lighting, artificial or natural, to create soft and flattering images. Select colors that exude a desirable atmosphere and express the message of confidence and empowerment.