If you are a newborn baby's parents and you struggle with finding and capturing happy moments with your newborn? You have come to the right place! There is nothing worse than observing the happy moments and having the desire to capture the moments, but you don't have the right tools and guidance for lifestyle newborn photography and poses. The pain of missing the photo shoots of your newborn sweet moments is real. But don't worry. We got you.
If you want to know how to capture those sweet lifestyle newborn moments, then keep reading. We have compiled this ultimate guide to lifestyle newborn photography with several tips, tricks, poses, and ideas to help you capture those sweet moments without much struggle.
By the end of the article, you will learn to enjoy capturing these lifestyle newborn photo shoots instead of missing them and feeling sad about missed chances.
What is Lifestyle Newborn Photography?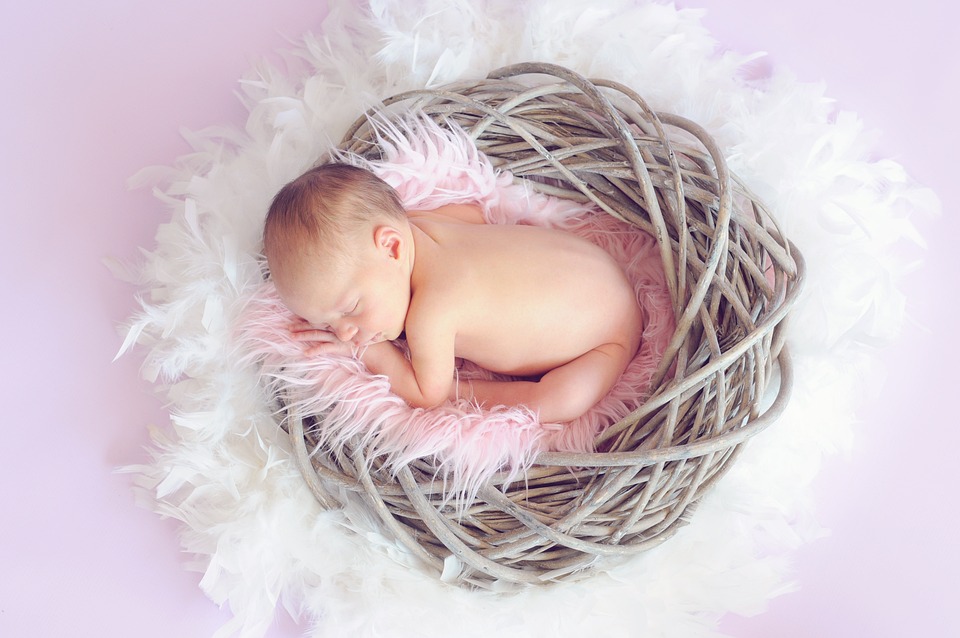 Lifestyle newborn photography is done at home by capturing the moments of the real life of the newborn baby. The photo shoot is often real, flexible, and natural. Sometimes it is also posed in a certain way by the parents when the baby sleeps. Usually, newborn baby photography is done when the baby is one to two weeks. It's easier to capture their cute, sleepy, and natural moments. It's also easier to pose them in a certain way if needed.
If you want to include their open eyes in photo shoots, then one month or later age is suitable. But also remember that you will need lots of patience then, as the baby is growing up, and you will mostly find them in the wake-up state.
Tips for Lifestyle Newborn Photography
1. Lightning Effect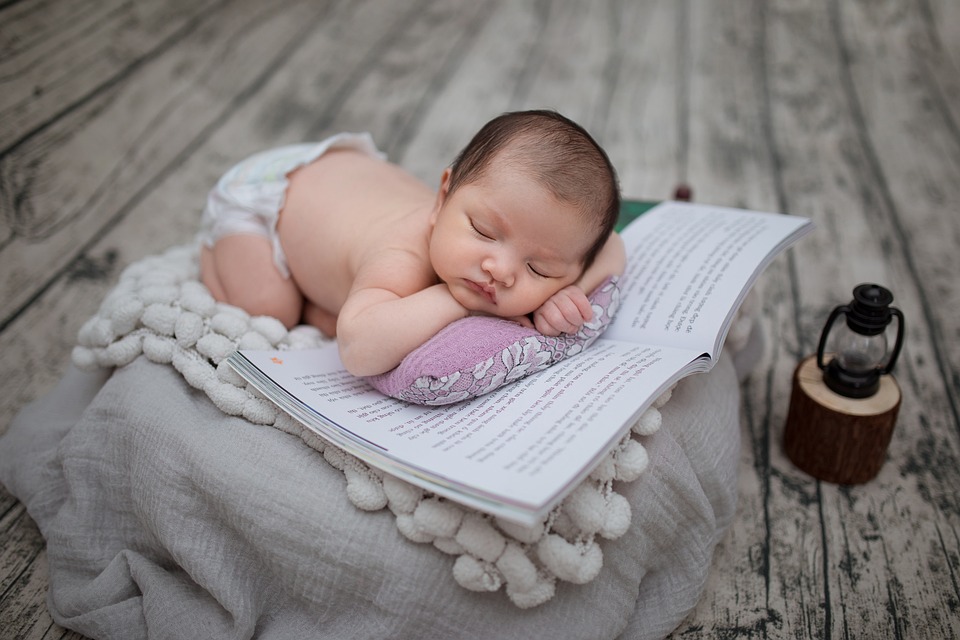 Light can impact your photo shoots hugely and make your memories bright or dark. So it is important to focus on good lighting areas for better photography. Natural light from the window is the best lightning source to add depth and shadows to your photographs and memories.
Find the area in your home where the natural light hits the floor in its best state of softness. Using the right type of window covers can also add an amazing touch to your photography. If natural light is unavailable in some or major parts of your home, you can always consider artificial lights to improve your photography skills.
2. Camera Lens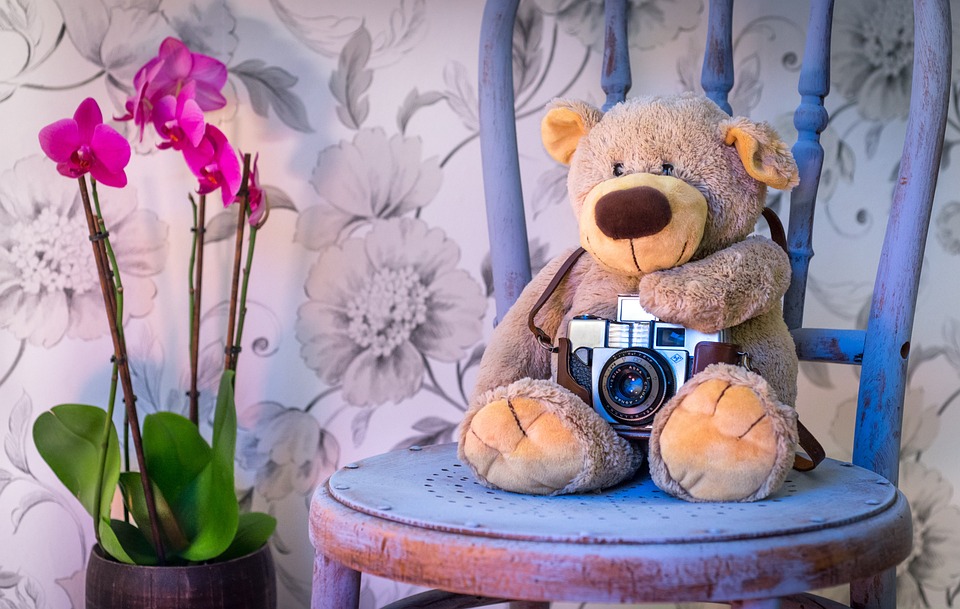 Choose a lens that works well to click better photographs. It will help to stay consistent in the focus whole, adding variety to your pictures with different angles and movements.
Depending on your requirement, you can select a wide-angle camera lens, all-rounder camera lens, or macro lens to capture the smallest details. Once you know what you need more, stick with it, and capture most of your lifestyle newborn photography with that particular lens.
3. Props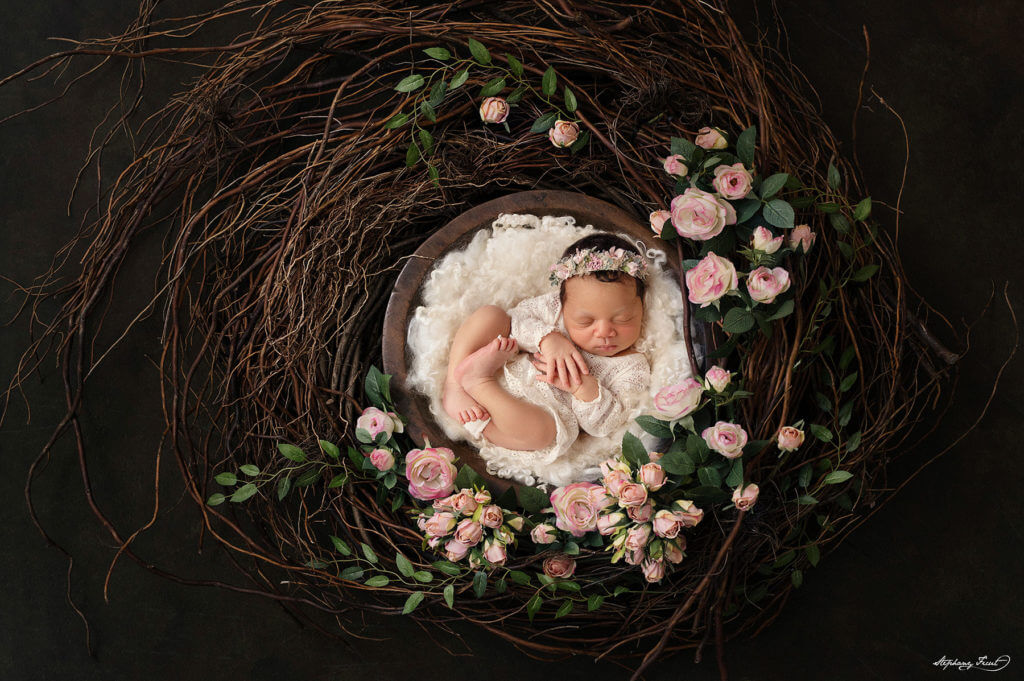 Always add a few props to make the photography better and complete. You can include foldable ladders, toys, teddies, cars, caps, baby clothes, soft towels, and more.
You can add two to three props simultaneously, depending on their size and the space they cover. Ensure that your baby is the center of attention while utilizing props, so use them carefully.
4. Combinations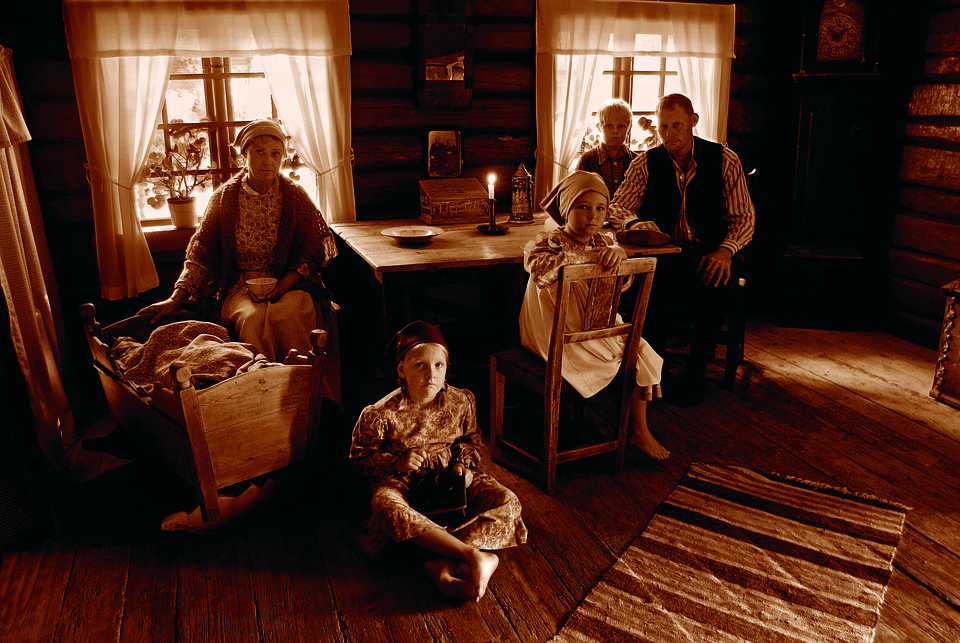 Use combinations to make your newborn baby's memories come alive with family. Involves other family members individually, in groups, or often complete family if possible. Make different combinations like dad and grandfather with a newborn. Dad and siblings with a newborn, grandparents with a newborn, siblings with a newborn, or try with just your newborn.
You can also do photo shoots like Mom and Newborn, Dad and Newborn, sibling and Newborn, and more. It will help you to add variation in your photographs and various natural, unplanned poses. You can ask your family to stand up, sit on the bed, kneel, or sit on a sofa or floor for more poses.
5. Be Flexible
Breaking style guides and rules is fun. Flexibility always adds more variety to your lifestyle newborn photography. So, be flexible as much as you can. Let the people in the surrounding breathe, and don't make the photo shoot session artificial or like you are clicking the pictures forcefully. But while trying to get flexible, ensure that you focus on lightning and the right types of equipment for a better quality lifestyle newborn photoshoot.
Take enough time to bring your Newborn in natural poses and for your family members to settle and behave according to the position of a newborn baby. Also, consider the activities you can do with the Newborn or together. Capturing those moments will add the most flexibility to your lifestyle newborn photography.
6. Clothes Selection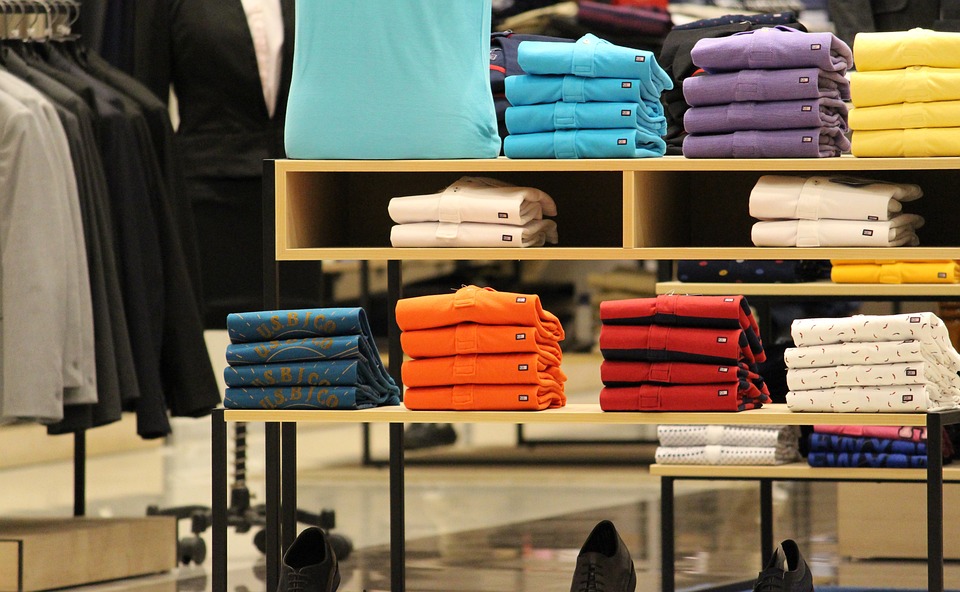 What you wear also greatly affects your mood and photo shoots. So, always make sure that you wear something comfortable and appropriate before taking photo shoots.
You can wear casuals which are simple and have solid colors. Try that parents or other family members wear clothes of a similar tone like neural or bright. Casuals or special outfits for particular days. It will bring consistency to your photo shoots and add a touch of playfulness.
Home Lifestyle Newborn Photography Ideas
Home is the best place to capture your baby's sweet moments in daily life. You don't need to focus on any formality. And have full flexibility to play with their natural environment. So you can take photo shoots in your parent's room, living room, the open areas between rooms, or near the lawn areas.
Try to utilize all your room, and click the full photo shoots in that place, which brings the best results.
1. Parent's Room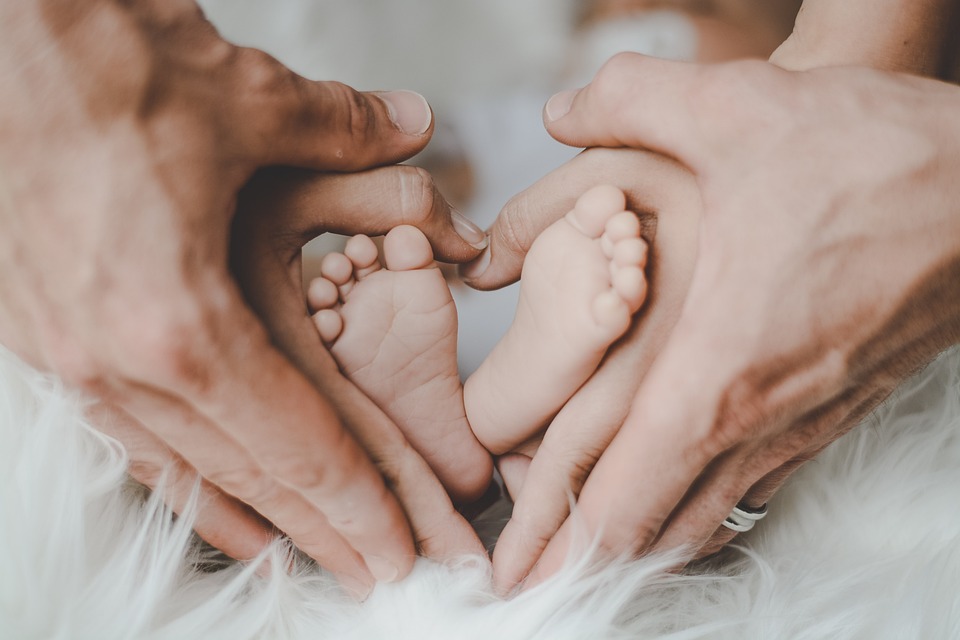 This is a nice place to start. The bed is a great place for comfort. You can change bedsheets or blankets to make the surroundings better. The most relaxed poses are often clicked with a newborn baby and their Mom.
You can click moments when a child sleeps or pose it by taking the newborn in your lap. Like, swinging the newborn slowly, kissing their forehead, feeding milk, trying to make them asleep, gazing into their eyes like you have deep conversations without uttering a word.
2. Living Room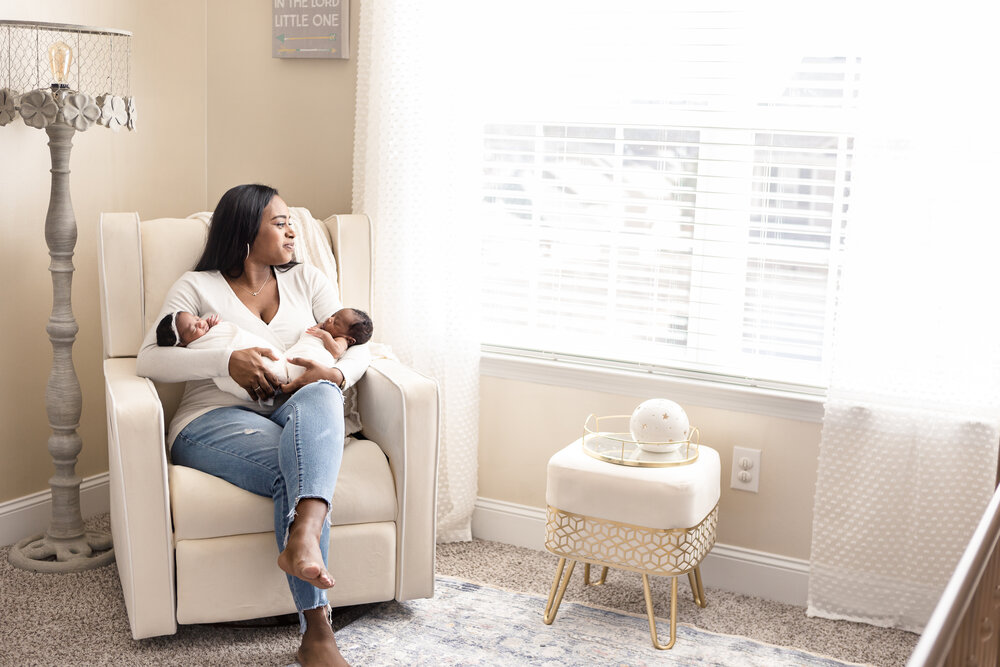 The living room is best for family photoshoots with the newborn baby. The moments are all-natural in the living room, so you don't need to take the help of poses. The parents or elders holding the newborn baby are all trying to show their love and happiness with a beaming smile to the newborn.
Fortunately, while clicking the pictures of newborns in the living room, you will observe that siblings and other family members behave like kids around the newborn baby. And these moments are the best to capture by including your complete family in the lifestyle newborn photography.
3. Lawn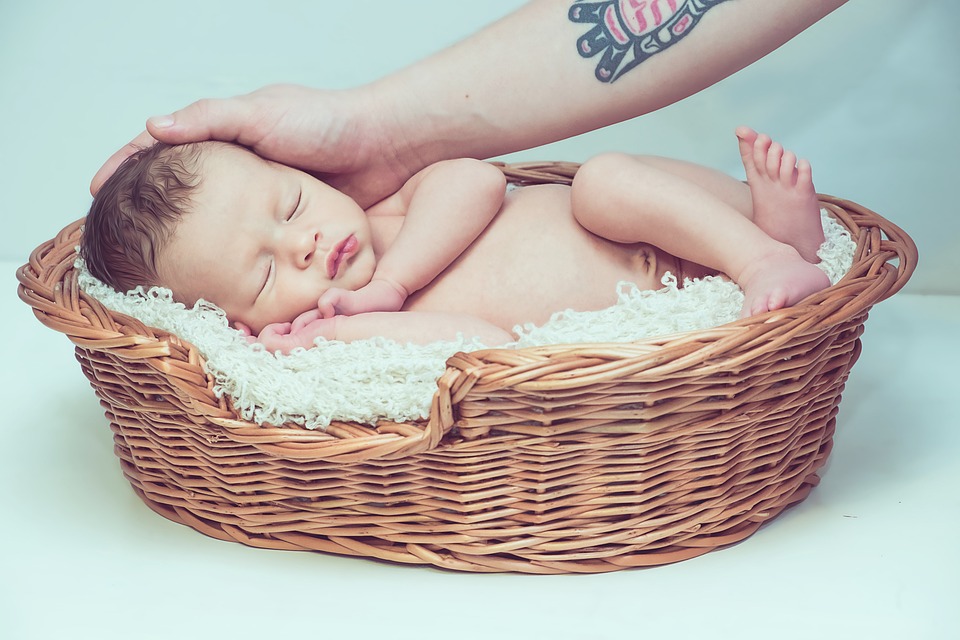 To include nature in your newborn lifestyle photography, the lawn is also a good choice. You can spread a blanket on the clean grass of the lawn. Now you can play with the opportunity by utilizing flowers and leaves to spread in the surrounding. Don't touch them on the baby's skin as it is delicate, and handle them with care.
You can take the baby in your arms and swing it slowly. You can also try to capture the moment, like singing a sweet song to make your newborn fall asleep. You can also take photo shoots while cuddling the baby and kissing them.
Lifestyle Newborn Photography Poses Ideas
1. Mom and Newborn Baby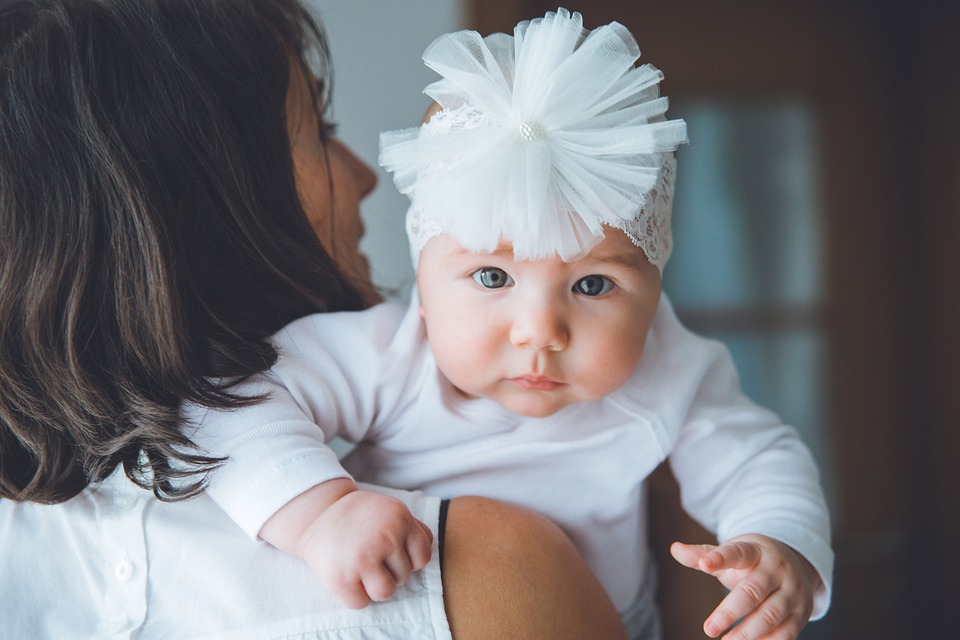 The most special moment for a mom of a newborn baby is breastfeeding her baby. So she can start with breastfeeding to capture the sweet moments n the photo shoot. You can sweetly look on, focus on the baby, and smile. If you feed the baby with a bottle, you can focus on the baby's hands, face, and bottle. You can also hug your baby by bringing it closer to your heart and holding it in your lap with both hands.
You can hold the baby in your arms like you are ready to go somewhere, wholly facing toward the camera. Mom can lie on the bed with his newborn baby, trying to cuddle him and making him fall asleep. While the Mom is holding the baby in a natural setting or trying to pose, the dad will capture all these sweet moments.
2. Dad and Newborn Baby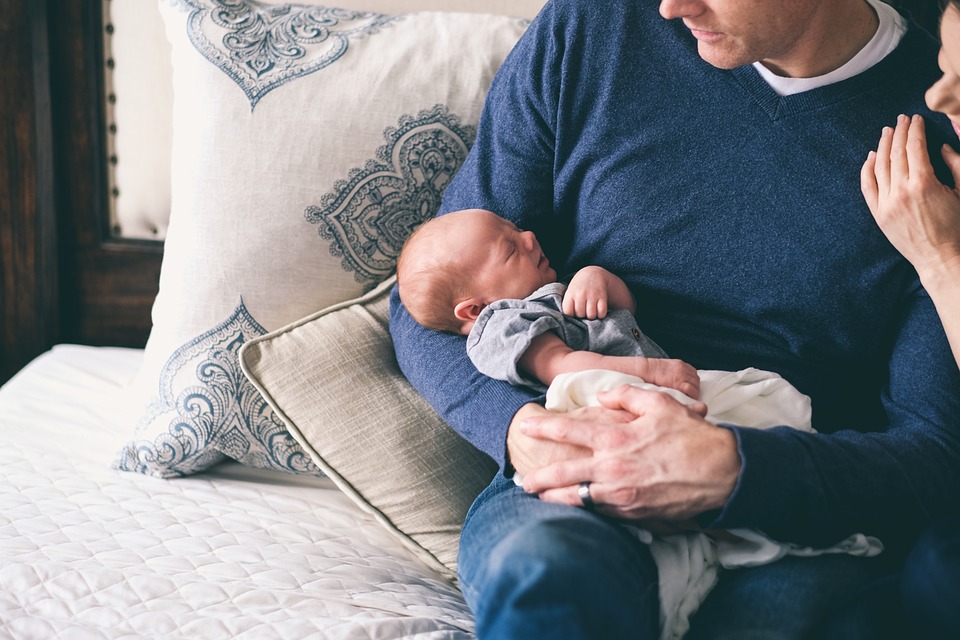 The most special moment for a Father is when he holds his newborn baby near his heart and hugs him by taking him in his lap. To cover the face in the photo shoots, the dad can also turn the baby's side so their face is visible to the camera. He can also kiss the forehead or cheeks of a newborn baby gently. He can also swing the newborn baby and cuddle him gently. Dad can also feed the baby with the bottle gently and with care.
Dad can hold his baby in his hands, supporting his head with one hand. He can place the baby on his legs while sitting and holding him in his hands. While the dad is busy with the newborn, the Mom captures these sweet and caring lifestyle newborn photography moments.
3. Sibling and Newborn Baby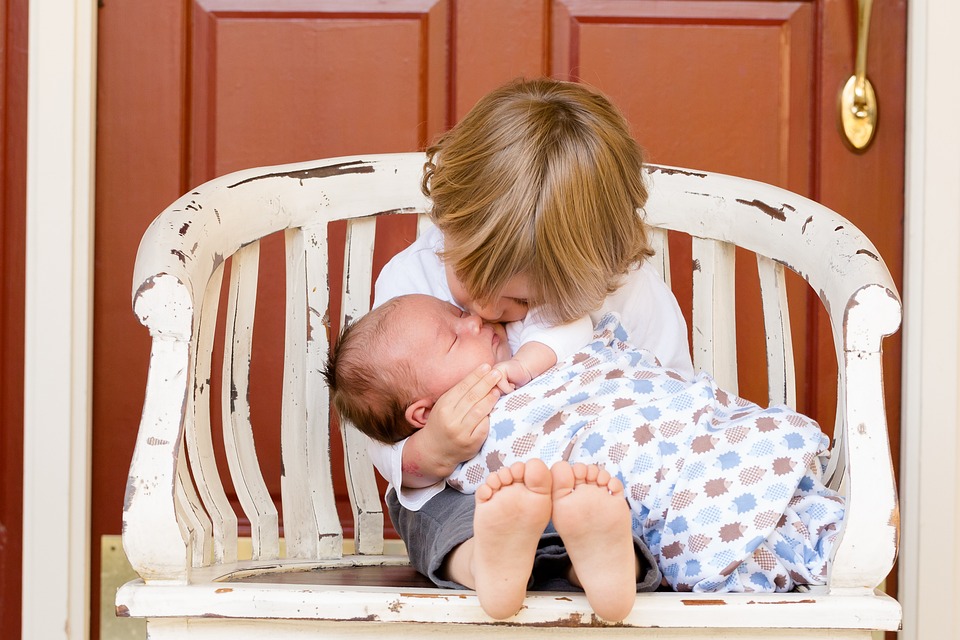 If the parents have more kids, involve the siblings with the newborn to capture newborn lifestyle photography since siblings are younger, so take care while they are in the surroundings. If they are not naughty, let them hold the newborn in their hands, but on the bed. Guide them to keep their arm around the head of the newborn baby to avoid injuries.
Let them cuddle and sweetly play with their newborn sibling. Let them talk with them like elders. Have lots of fun. And capture all these sweet moments of siblings in one frame by taking several shots.
4. Parents and Newborn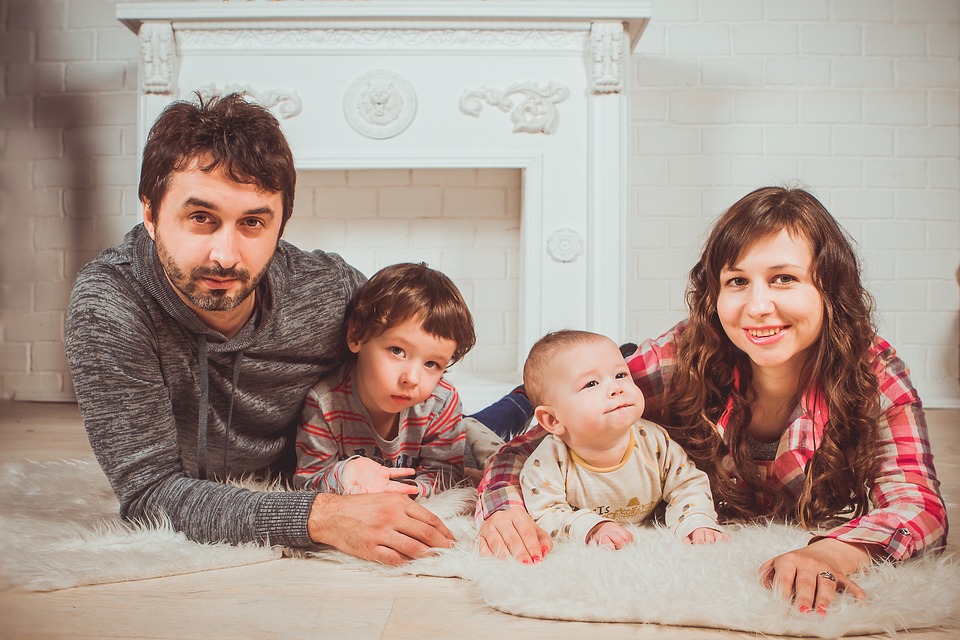 Both parents have a golden chance to revive their sweet memories and make new memories with their newborn baby. They can sit together on the bed, close to each other, holding a baby in their forearms. They can also lie down with the baby on the bed between them, looking at him with happiness. They can also capture the moments while both try cleaning and bathing him.
Parents can also involve the siblings with the newborn baby to capture the moments with all their kids. Couples can lie on the bed and place the baby between them like they will sleep or wake up.
Capturing the Unposed Shots
Often, parents observe their newborn baby in the cutest way, sleeping or smiling. It's a part of daily life; they observe many moments but forget to capture them. So, capturing them will make your lifestyle newborn photography complete and natural. Capture the daily life moments of your newborn as much as you can, including the smallest details you feel worth capturing. You can also capture some heartful moments, like a baby crying heartfully or staring at you. Moments like yawning and sleeping are also worth capturing.
Try to capture most of the moments of the first 14 days of your newborn baby. You will be glad after a few years that you put so much effort into the initial days while making their sweet memories.
Summing It Up
Every parent wants to capture their newborn's sweet and special moments. And preparing for the best lifestyle in newborn photography with the right tools and tips is the way to get there. This blog post showed you how lifestyle newborn photography works. The right tools, tips, poses, and guidelines to capture all those sweet moments with your newborn baby and their daily lifestyle so that you can capture all those natural cute incidents in photo shoots and create beautiful memories.
Practicing with a baby doll or toy is the best way to master the art of lifestyle newborn photography. If you need more help, always feel free to hire a professional photographer to capture the sweet moments of your newborn baby.
If you want more ways to learn about lifestyle newborn photography, try the above techniques and ideas for the best results!
Frequently Asked Questions
How Do I Prepare My Newborn for a Lifestyle Session?
To prepare your newborn for a lifestyle photoshoot session, prepare beforehand and schedule your photoshoot session before the time. Try to capture most of the moments between the four to fourteen days. Ensure that you capture most of the pictures when your baby is sleeping. If you have hired a professional photographer, fix the time according to your baby's sleeping time.
What Should I Wear for Lifestyle Newborn Photos?
You can wear casuals, leggings, or comfortable clothes for lifestyle newborn photography. When it comes to color selection, you can select warm or cool tones depending on your skin tones. Bright and bold colors also work perfectly. Siblings and Men can wear comfortable casuals with neutral and solid colors.