Finding a good camera becomes very difficult right? We all know that over the course of time, technology has evolved. And along with that, people's demand tends to increase day by day. So, to meet the demands of the people, new technologies are being introduced to them with good features, abilities, and numerous advantages. Today, in this modern world, people are heavily relying on technology as it tends to make our life faster and easier. Almost in everything, technology is involved. And one such thing that people require for clicking and capturing memories is a good camera.
In the camera world, we know that Nikon stands to be a great company. One such camera that Nikon has launched is Nikon Z6 II. Nikon Z6 II is the improved and upgraded version of Nikon Z6.
This blog will be a review of the Nikon Z6 II camera.
Nikon Z6 II Camera: An Overview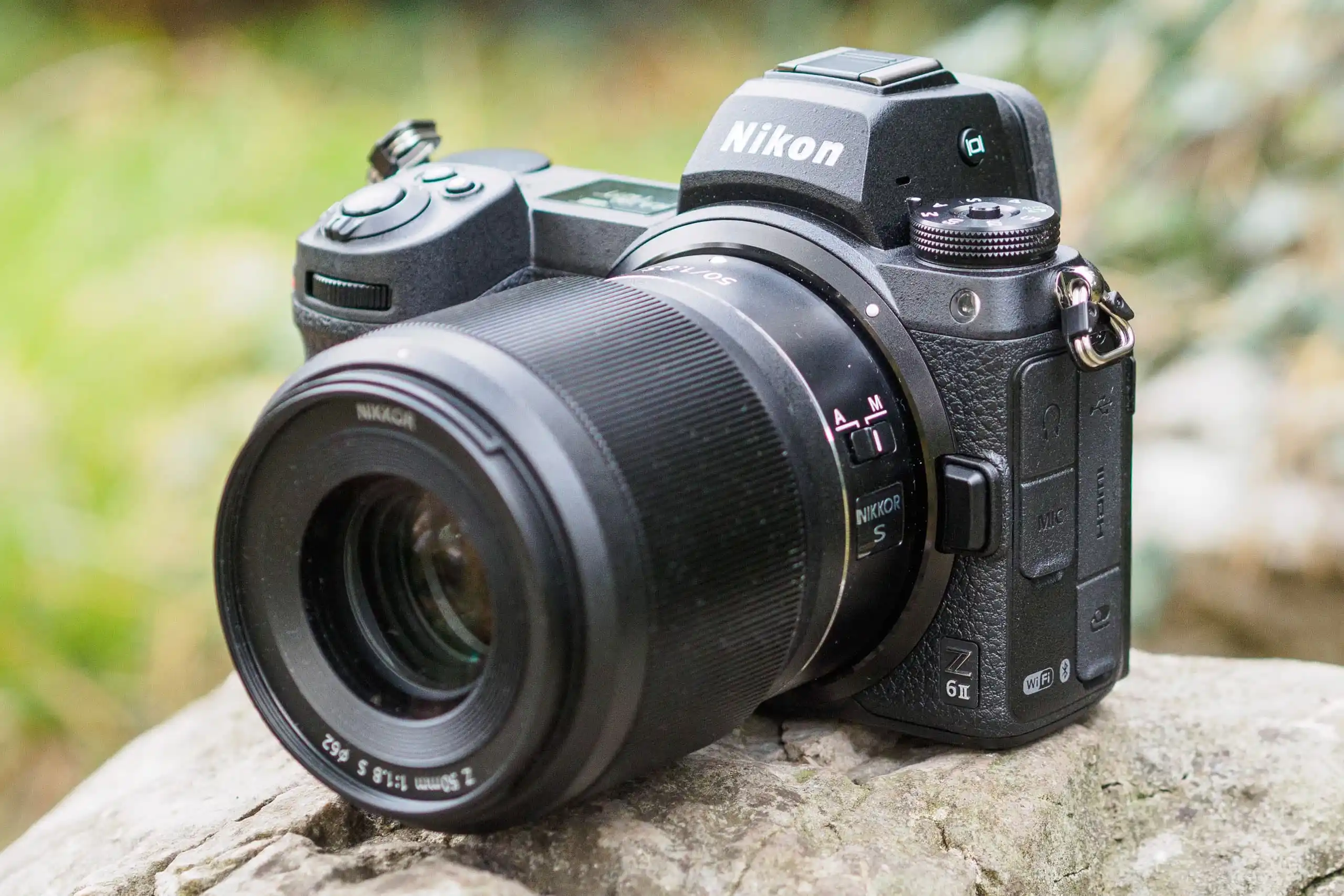 Likewise, Nikon Z6, Nikon Z6 II is a 24.5MP full frame mirrorless camera but with new features and technology. After being released on 14th October 2020, this camera became hugely popular along with one of the high-selling cameras of Nikon. This camera, as mentioned above, is also a full-frame mirrorless camera along with a flip screen, but with new and advanced features in it. Nikon Z6 II has got a Z mount as the mount of its lens.
Speaking of its body and appearance, well Nikon Z6 II appears to be black in color with good built quality. Just like Nikon Z6, this camera is made with the same materials and alloys to make it more convenient for photographers to hold and carry. If you want to shoot videos in vertical mode, then you have to use the MB-11 grip.
With the MB-N11 grip, it will be easier to hold the camera. Along with that, its ergonomics are somewhat similar to Z6. Besides these, one will be able to enjoy 4K Ultra HD in 60p, which defines to be the best in terms of quality. It has got eye detection AF which can be done during video recording as well. That is something that is added to this camera. Further, we will be discussing in detail the specifications, its pros and cons, and also the final thoughts on this camera.
Nikon Z6 II Camera: Its Specifications and Features
As we have discussed some of the features of the Nikon Z6 II camera in the overview section, but we will be discussing them in detail here. It has got different new features which are upgraded from the previous cameras. Let us discuss them one by one in detail.
1. Physical Appearance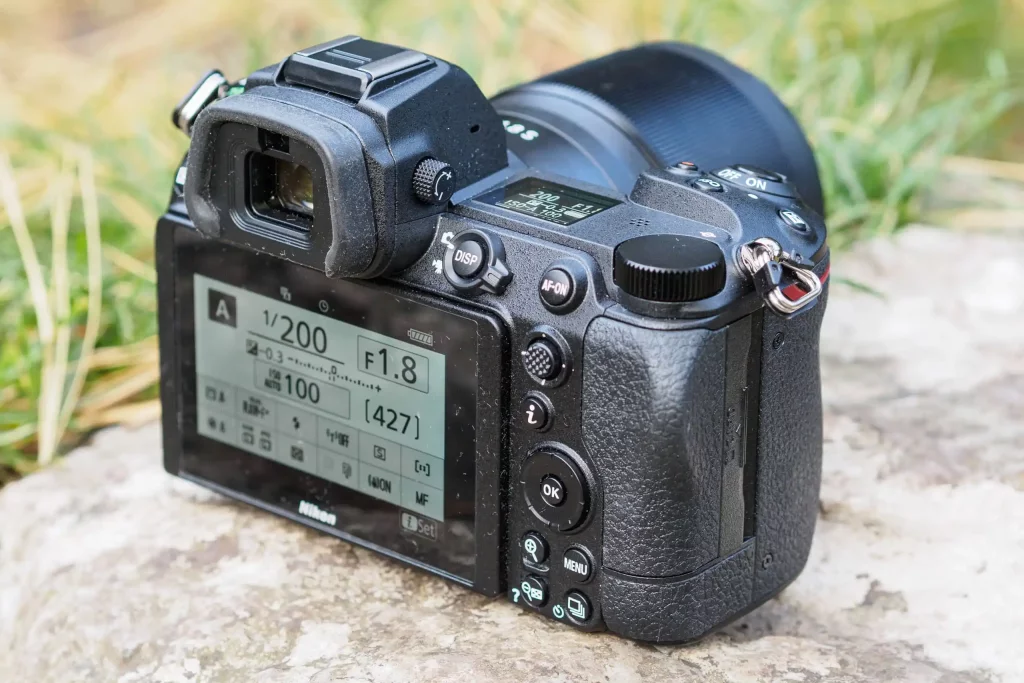 This camera is basically full-frame mirrorless with an interchangeable lensfacility. Along with that, just like other cameras, it has got a flip screen which has a touch screen facility. With Z mount, it becomes easier and more reliable for the lens to get mounted. Nikon Z6 II has got 4 inches in height and 5.3 inches in width. This camera has got a weight of 615g. This camera is pretty heavy but provides sheer comfort with a strong grip. Users and photographers will be able to enjoy its features.
Speaking of its ergonomics, as we have discussed earlier, it has got similar just like Z6. The buttons are in similar positions, somewhat similar to Nikon Z6. When talking about its appearance, then how can we forget about its viewfinder? Its viewfinder size is 1.27 cm which is almost just like other cameras, but it has got some advanced facilities.
2. ISO and Low Lighting Performance and Viewfinder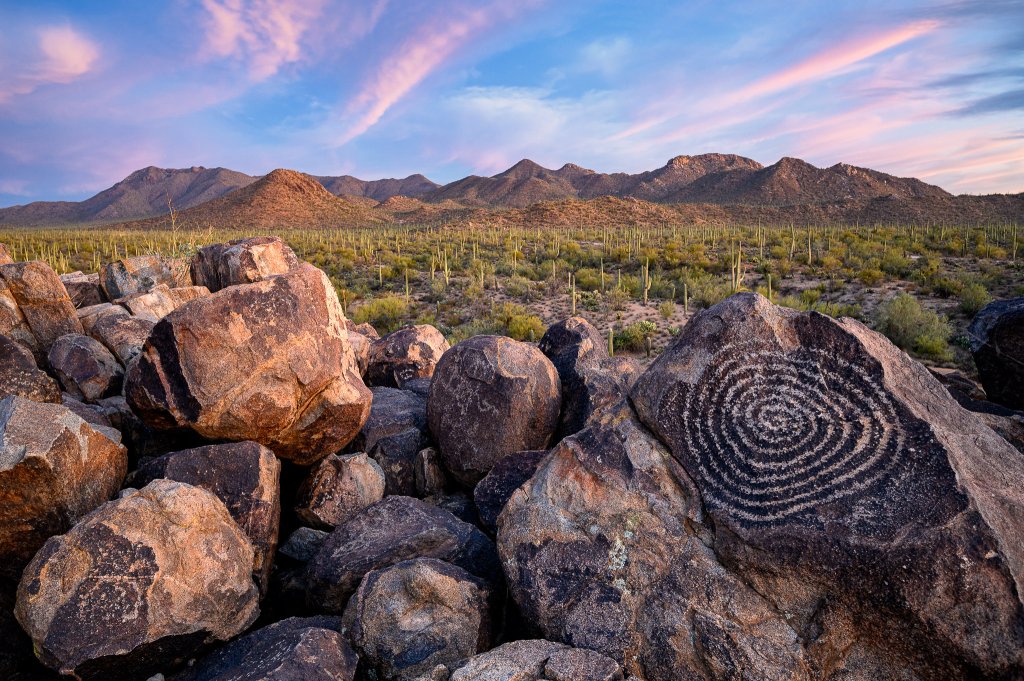 When we talk about its performance in low lighting and ISO, then you will get the best out of it. Its ISO ranges from 100-51200, which is excellent. Along with that, it has got auto ISO sensitivity. This indicates that in low light, you will be able to click desired photos and videos. Its viewfinder is 1.27 cm, as discussed above, but it has a magnification of 0.8x, which is quite different from other Z series cameras. Nikon Z6 II has an electronic viewfinder.
Along with that, this viewfinder has a Quad VGA of 3690k-dot with manual brightness controls. One will be able to enjoy its eye sensor, which can switch between monitor and viewfinder automatically.
3. Ports and Interfaces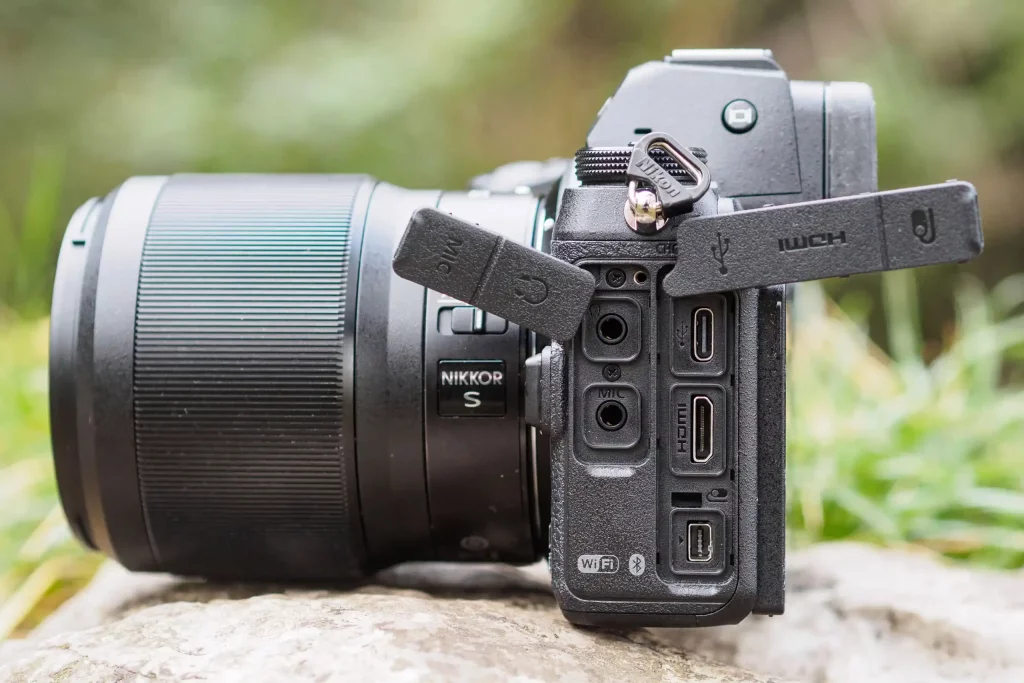 When it comes to ports and interfaces, it has got USB-C type, which is super fast. You will also find an HDMI port which is also, again, a C-type one. Since every device nowadays has C type so, by keeping in mind Nikon has started installing C-type ports in their new cameras. To reduce the time for transferring photos and videos, C-type ports are installed.
4. Audio, Video, and Memory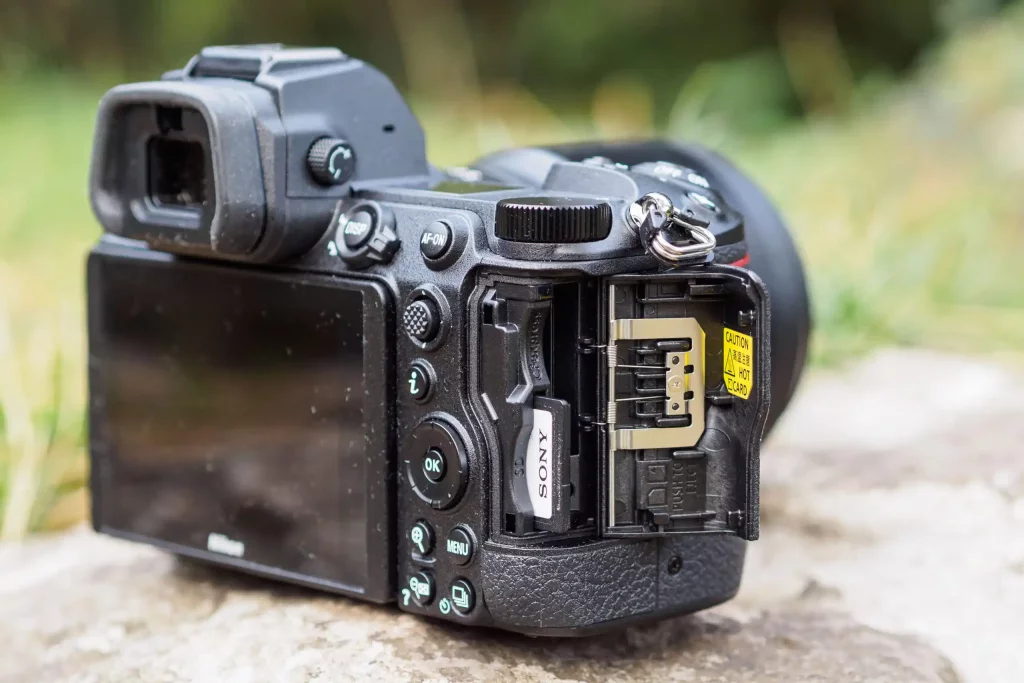 Nikon Z6 II has not one but two memory card slots. Sounds interesting right? Most of the cameras, you will find that they have a single card slot, but it is just the opposite in the case of the Nikon Z6 II. The memory cards that are compatible with Nikon Z6 II are CF express, SD, SDHC, and SDXC. Along with that, just like Nikon Z6, it too supports XQD memory type. Keep in mind that beyond these, Nikon Z6 II will not be able to support other types of cards.
In the audio part, it has got a stereo microphone and mono speaker, which are capable of recording and giving good quality sound. Whereas in the videography part, we have discussed above that this camera has the capability to record 4K Ultra HD quality in just 60p. Apart from that, it supports MP4 and MOV formats for a movie. The maximum time up to which you can record a movie is 29 minutes.
5. Autofocus System, Shutter Speed, and Operational Conditions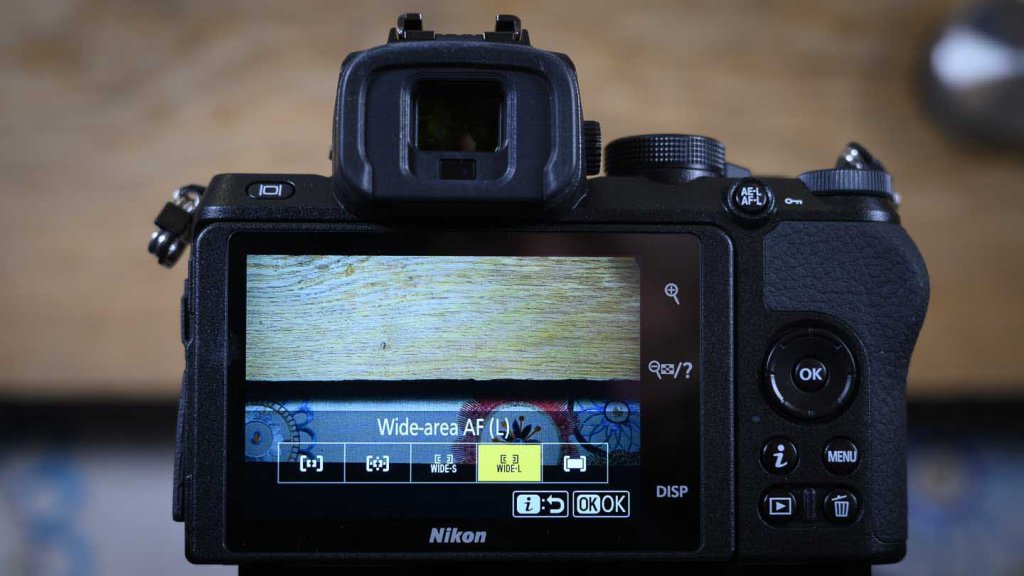 A camera's focusing system is the most integral part from the photography and videography point of view. There are two types of focusing in a camera. One is autofocus, and the other is manual focus. Manual focus is set by the people before clicking pictures and videos, whereas autofocus is done automatically by the camera before shooting. Most people rely on its autofocus system. Well, Nikon Z6 II has got 273 as its autofocus (AF) points. It has two auto-focusing modes, i.e., Contrast Detection AF and Servo AF. With these AF features, one will be able to get their desired photos and videos. Besides that, it has got different AF area modes such as Pinpoint, Singlepoint, Dynamic-area AF and etc. It also has got different autofocus area modes for people and animals, respectively.
Speaking of its shutter speed, Nikon Z6 II has got electronic shutter type whose fastest speed is 1/8000 secs, and its slowest speed is 30 secs. A pretty decent speed for clicking photos and videos, which in turn will give you the desired results. It is very important to know the conditions in which one can use the camera. As this camera is made from an alloy and if the camera is used in unbearable temperatures and conditions, then there will be chemical reactions, and it may be harmful to humans as well. So, it should be kept in mind in which conditions this camera can be operable. Well, Nikon Z6 II can be operable up to 40 degree Celsius along with humidity of 85%.
6. Battery Life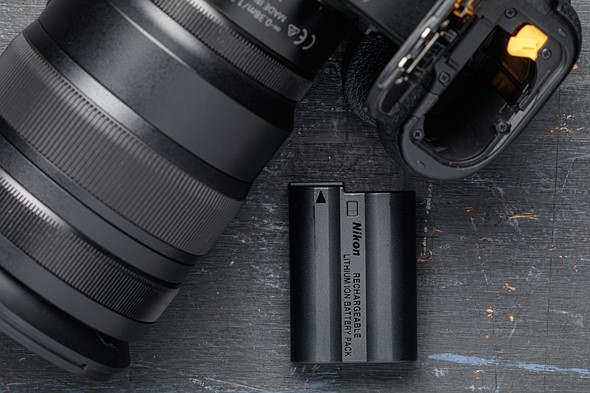 Another important aspect that people check before getting a new camera. Most of the cameras in today's date even fail to deliver the best battery life of a camera, and this become a compromising factor for the customers. To avoid such problems, Nikon Z6 II has come with a battery that can provide larger life. This camera has got a Lithium battery that is Lithium Ion which promises to give a larger battery life. Whereas its battery type is EN-EL15c. Lithium batteries are good for devices because they get charged fully in less time and can give a long battery life. Almost every device nowadays has Lithium batteries.
7. Network and Connectivity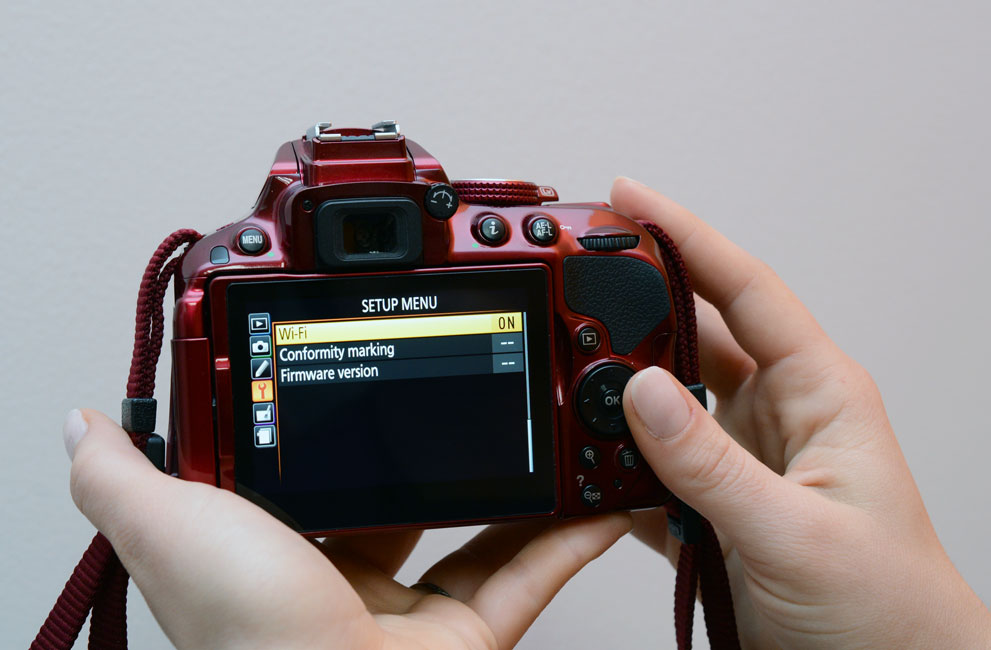 Just like other cameras, this camera has Bluetooth and Wi-Fi connectivity. Its Bluetooth version is 4.2, which is a newer version and can transfer files a bit faster. Speaking of its Wi-Fi, then it has got different standards of Wi-Fi, starting from 802.11b to 804.11n. Apart from that, with the Snapbridge app, you will be able to connect with GPS.
8. Other Features of Nikon Z6 II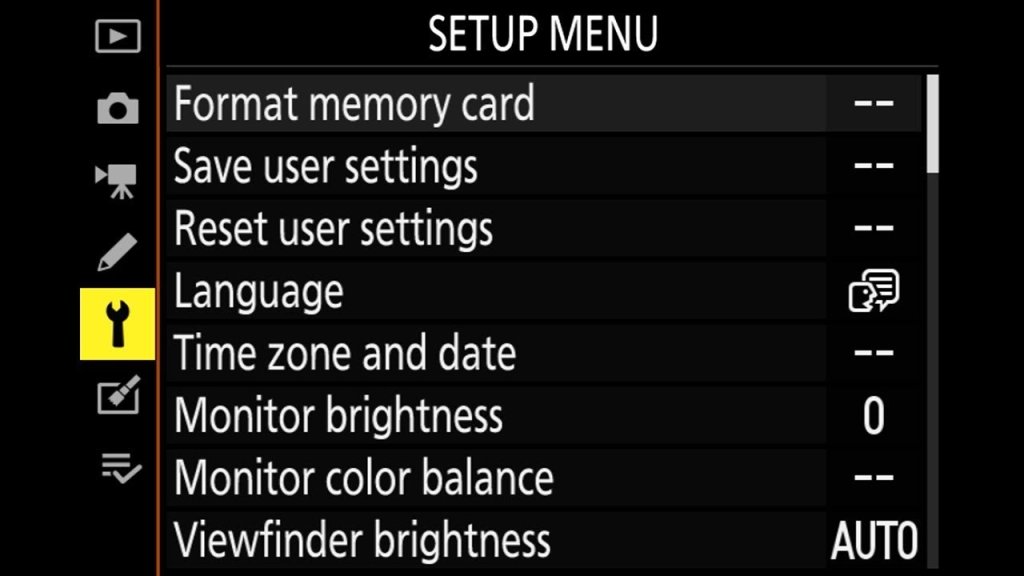 We have discussed almost all the essential features, which are the basics that a customer checks before purchasing a camera. But there are some other features that are required too before proceeding to purchase a camera. Speaking of its languages, it supports English, French, Spanish, and Portuguese. The sync speed of the flash is 1/200 secs, and its modes are fill-in and slow synchronization. Apart from these, one can easily attach a tripod to it, and its socket is ¼ inch.
Nikon Z6 II: Advantages and Disadvantages
Just like other cameras, this camera has some advantages and some disadvantages. We all know that each and every device has both advantages and disadvantages. Let us check what are its advantages and disadvantages.
Advantages
A great camera with advanced features.
A budget-friendly camera.
It has overcome the shortcomings of the Nikon Z6.
It has good built quality made of alloy along with durability.
Strong grip to hold.
Disadvantages
Ergonomics could have changed a bit.
It supports 4K recording at 30p, which is under-satisfying as other cameras tend to deliver in 60 p.
Its autofocus system could have improved much better.
If overweight, one will not be comfortable using it. So, in our opinion, the weight could be a bit lesser.
Nikon Z6 II: Do Its Features Justify the Price?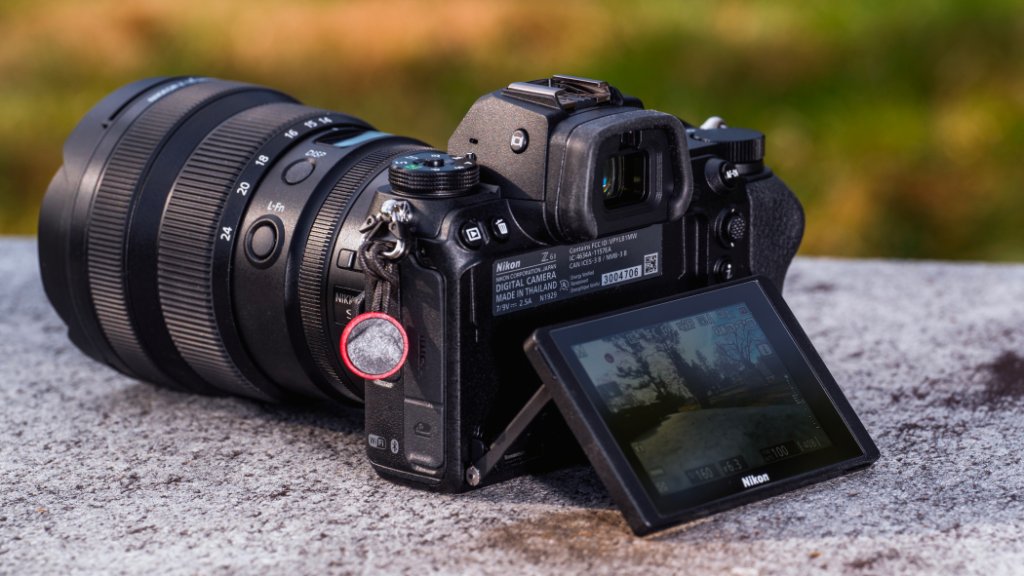 We do check prices while buying any product, and it is our right, isn't it? We know that a budget-friendly thing can save you a lot of money, but on the other one has to compromise on certain things that he or she is getting in high-budget products. Such is the case of a camera. People check the price before buying a camera. But the Nikon Z6 II camera has got so many new and advanced features, and this is too a budget-friendly camera. Once you have this camera, you will enjoy each and every feature of it.
Nikon Z6 II: Final Thoughts
Nikon Z6 II comes with the most new and advanced features while also overcoming the shortcomings of the Nikon Z6. It has got same body structure and shape just like its predecessor, which is Nikon Z6. But what is the most eye-catching about this camera is its strong grip. Despite being a bit heavy, Nikon Z6 II has got a strong grip which makes the user hold it perfectly.
The camera's weight could have been a bit lighter, but when people want to get all the features in one single camera, one has to compromise on something. Its battery life is also something that will make people buy it.
But do remember about the operational conditions in which you can operate this camera. If we side part all the compromising factors, then this camera proves to be a great budget-friendly camera for professionals and newbies alike.