Are you awe-struck seeing the sexy swimsuit photos of your favorite celebrities and want to replicate the same look? You can achieve the same jaw-dropping look by editing your swimsuit photos.
Swimsuit photoshoot ideas can be challenging to take because, often, people are not confident showing off their bikini body. If the lighting is not right, you might not get that flattering glow that makes the swimsuit photos awesome.
There are also scenarios where your photo is picture-perfect, but the background is not so appealing. Worry not! You don't need to discard any of the photos. You need to retouch them using the editing apps. Whether you want to remove distracting objects from the background or give your body a sculpted look, everything is possible by editing your swimsuit photos in the right way.
You can even tweak the body parts you're concerned about and give a radiant and healthy look to your skin.
Tips to Edit Your Swimsuit Photos and Make it Look Picture-Perfect
We have enlisted a few tips and tricks to make your swimsuit photos look picture-perfect.
1. Remove Unwanted Objects from the Beach Background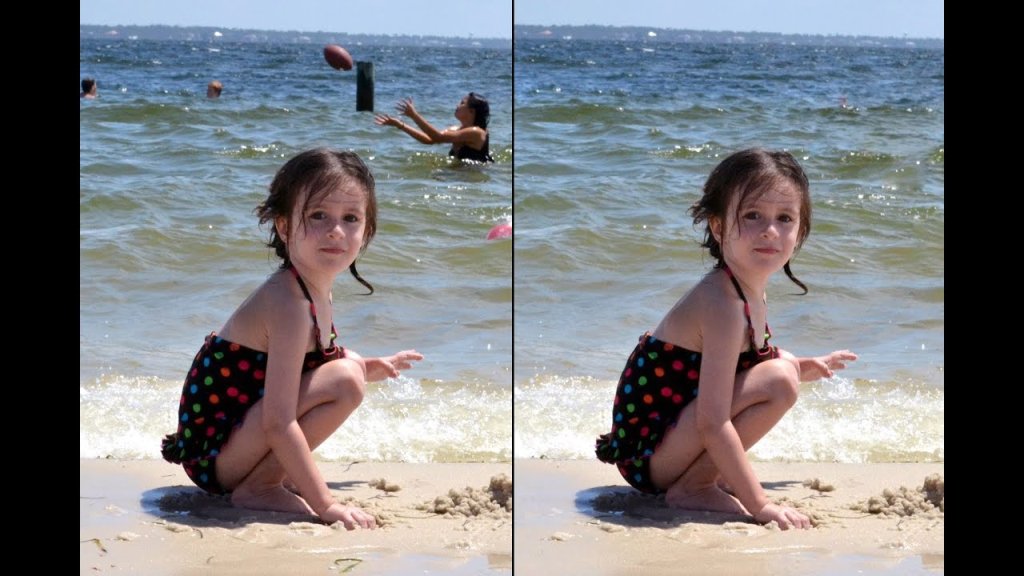 There are often times when the model looks sensational in the swimsuit photos with glossy skin, wet hair, and toned body, but the background is not that scintillating. There may be distracting objects like people doing scuba diving or buildings in the background that can make your photos look unappealing.
In that case, you can use editing software like Photoshop to remove unwanted objects from your photos. The spot healing brush is a magical tool that can remove distracting elements from the background of your bikini photos.
2. Adjust the Color of the Ocean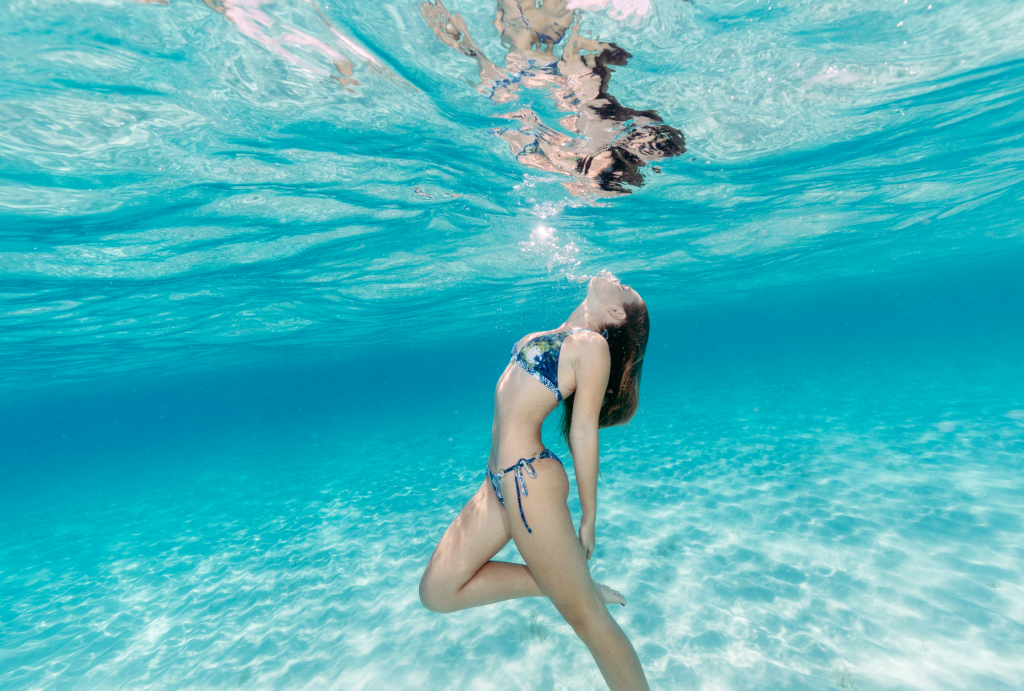 The swimsuit photo is incomplete without a bright blue ocean and crystal clear waves. But sometimes the sun reflects over the ocean, and it doesn't look as blue as you want. The water in the picture also looks muddy and dark at times in the swimsuit photos. But you can correct all these problems with the help of lighting and saturation tools.
You can also add a new solid color layer to make the ocean look as bright or clear as you want. Another way to adjust the color of the ocean is by adjusting the sliders and fine-tuning the lighting in the photo.
3. Retouch Bikini Body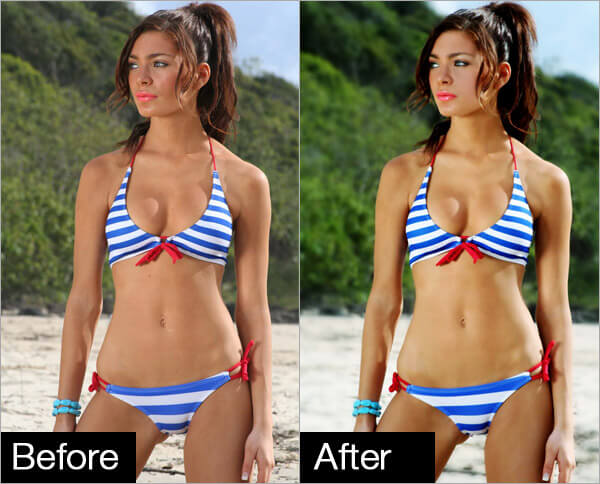 Are you concerned about certain body parts in your swimsuit photos making you hesitant to flaunt your bikini photos on your social media? Whether you want to sculpt your legs, remove tan from your hands, or make your stomach look flatter, everything is possible with the help of editing tools. With the combination of blend modes and filters, you can tweak the parts of your body you're concerned about. And the best thing is that the changes or effects don't look unnatural.
So now you can achieve the same toned-down body as your favorite celebs in your bikini photo by retouching your photos.
4. Add Summer Color Effects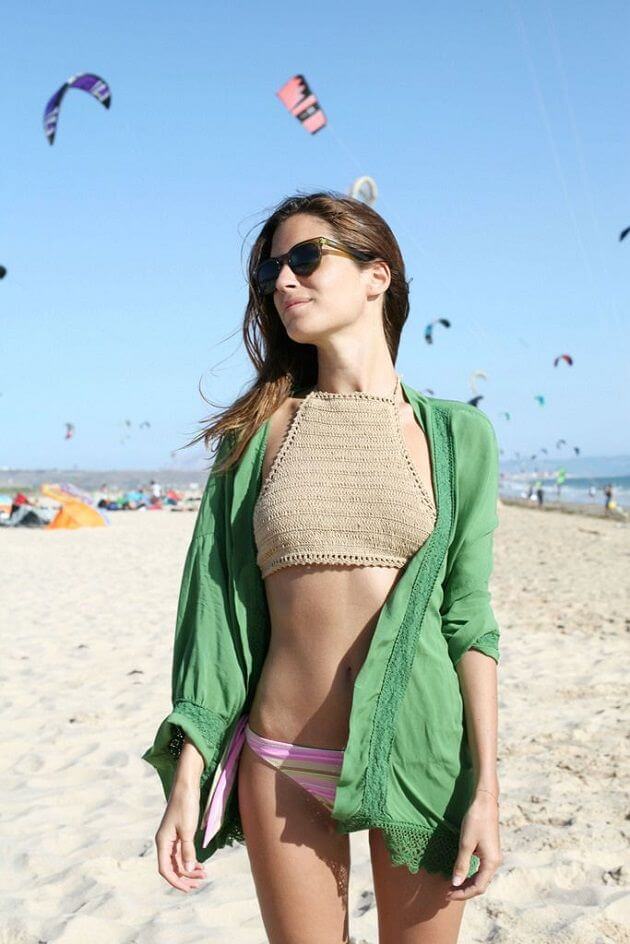 If you want your swimsuit photos to come to life, you can add special animation effects and eye-catching detail to it. Various editing tools like YouCam Perfect allow you to turn your picture into a beach snap by adding blue waves and palm trees. You can also brighten up your background in an instant by selecting the glimmering summer light animation.
To give the perfect summer vibe to your photos, you can even add summer-inspired stickers like sunflowers, sunshine, ice cream, mocktails, and beach balls. You can also add sun-kissed effects to your bikini photos to gain lots of views on your Instagram handle.
5. Give Golden Hour Effect to Your Photos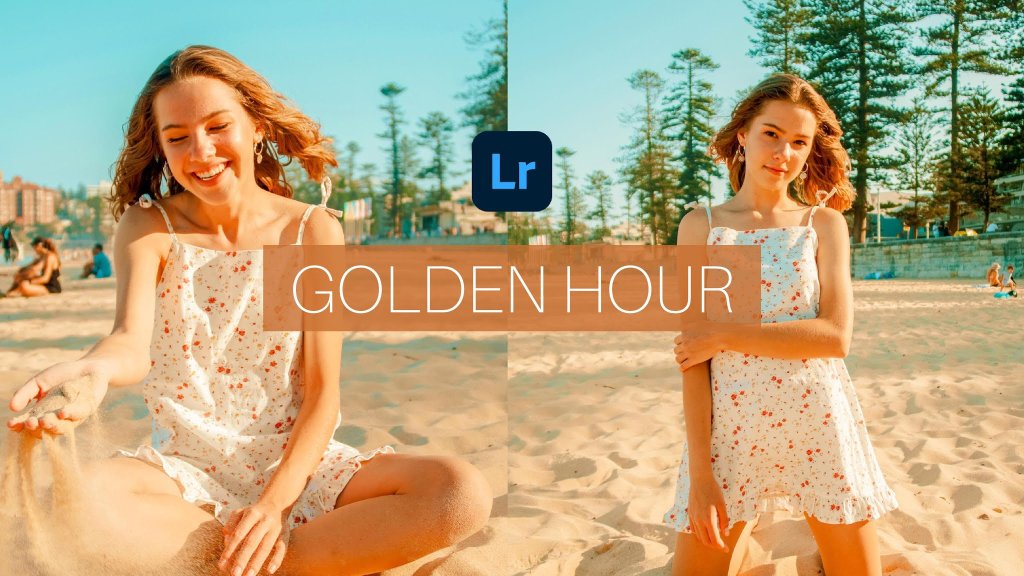 Golden hour is considered a magical hour of the day to capture swimsuit photos, as it creates a flattering glow and makes your skin look healthy and radiant. But what if you could not capture the picture during the golden hour? Worry not! You can still give the same golden hour look to your photos with the help of editing software.
YouCam's lens flare overlay is a stunning tool that can add a playful summer vibe to your photos. This gorgeous overlay gives a beautiful lens flare effect with a dramatic sunburst. With the help of this tool, you can convert your bikini photo into a dreamy composition.
6. Straighten the Beach Horizon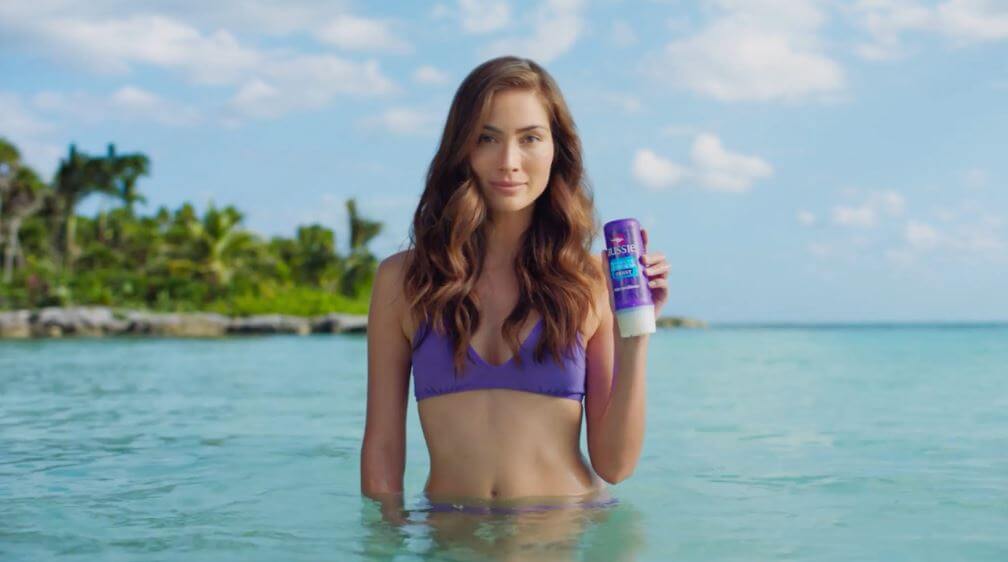 Does your beach horizon look off in your bikini photos? A crooked beach horizon can take away the beauty of your swimsuit photographs. In pictures with a crooked horizon, the eye is drawn to the uneven horizon line instead of the overall impact of the shot, which can look odd to the viewer. But you can easily fix this issue with the help of YouCam Perfect.
You need to select the picture that you want to edit and navigate the perspective and crop tool. With the perspective tool, you can adjust your photo's angle, and with the crop tool, you can straighten the picture.
Conclusion
So, even if you don't end up taking perfect bikini photographs, you can add wow elements to them with the help of editing tools. Whether you want to lengthen your legs, enhance your body shape, or slenderize your waist, you can easily retouch your bikini photos and achieve the desired results.
You can also make the not-so-perfect background look appealing with the magic of the editing tools. For more fun ways to edit your bikini photos, you can check out the tips and tricks mentioned above.
With the help of these tips, your swimsuit photos will become a huge sensation on your social media, and they may even go viral, making you the next big influencer.
Frequently Asked Questions
Why Should You Use Editing Tools for Your Swimsuit Photos?
You should use editing tools for your swimsuit photos to tweak the body parts you're concerned about and remove the distracting elements from your background. With the help of these tools, you can also add fun summer effects and give golden hour effects to your photos.
Which Tools are the Best for Editing Your Swimsuit Photos?
There are many tools like Photoshop and YouCam Perfect to edit your swimsuit photos. If you want to do the editing in detail, you can use Photoshop, and if you're looking for minor tweaks, you can use YouCam Perfect. Both these tools can help you in doing color correction, body retouching, and adding animation effects, thereby enhancing your swimsuit photos.