When the creative bug inside you demands to be heard, you must answer its call. If you have always leaned towards the art of photography and want to make something more serious of the hobby, chances are you have thought about buying a DSLR.
In the age of mirrorless cameras, DSLRs still hold relevance. As a beginner, it can be hard going through a catalog of DSLRs, not sure which one will serve you right.
Well, do not get discouraged; we are here to help you with it. Finding the right DSLR will help you in your creative vision and aid your art. This article will explore in detail the various features of a few DSLRs so you can make an informed choice.
Let us not waste any more time and begin!
Features of The Best-Selling Beginner DSLR Cameras in 2023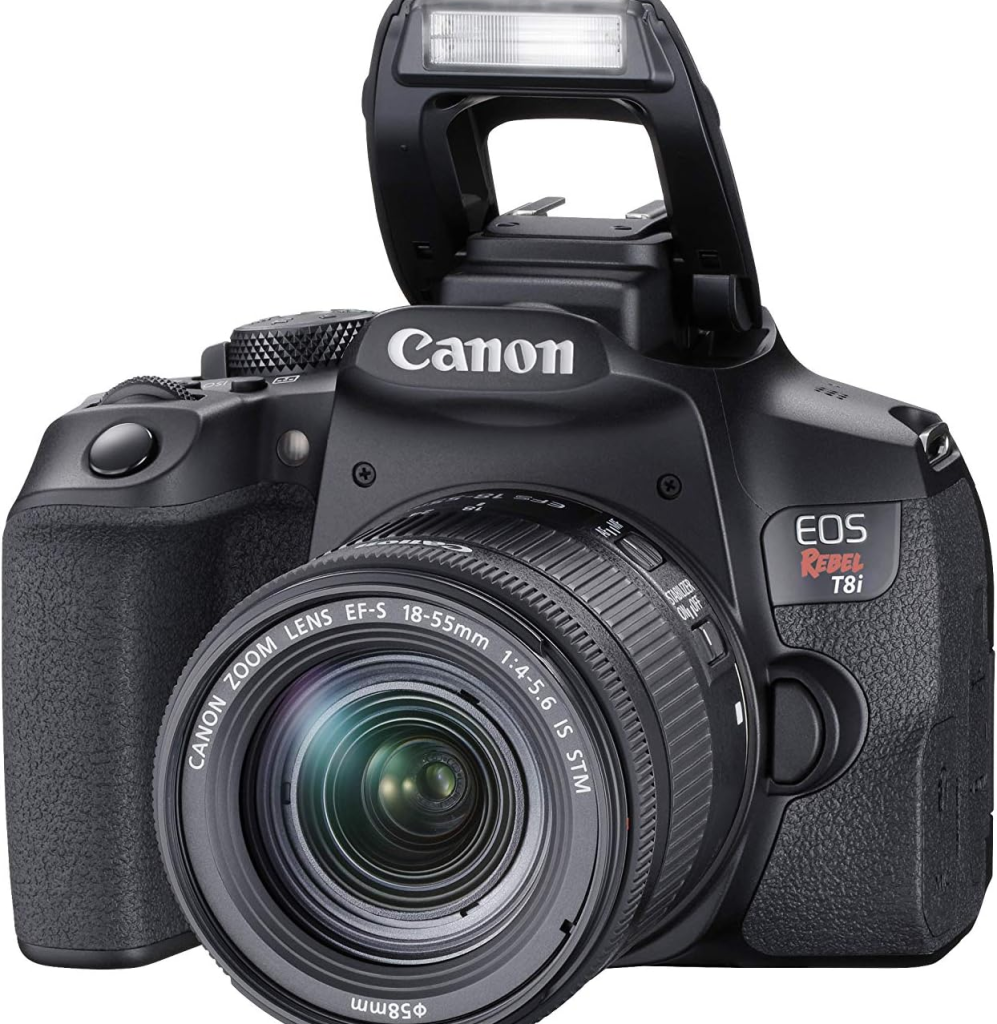 If you do not mind a slightly higher cost, the Canon EOS Rebel T8i is one of the best beginner DSLR cameras available in the market. If you are looking to enhance your photography skills and take yourself a level further from a novice photographer, this is the DSLR for you.
This DSLR features a very impressive and one of the more advanced autofocus systems of any DSLR. One of its advantages is also its compatibility; it functions smoothly with EF and EF's lenses of Canon. So, you will have plenty of choices of lenses. Once you have upgraded your skills, you can easily upgrade the kit.
This DSLR will offer you one of the best lenses in this price range.
To top it all, there are hardly any beginner-range DSLRs that offer a 4k video recording, but Canon EOS Rebel T8i offers that service.
There is no doubt that this camera is great at capturing landscapes and portraits, but with a swift burst rate, it is also well-equipped to capture fast-moving subjects. This makes it a good sports camera, too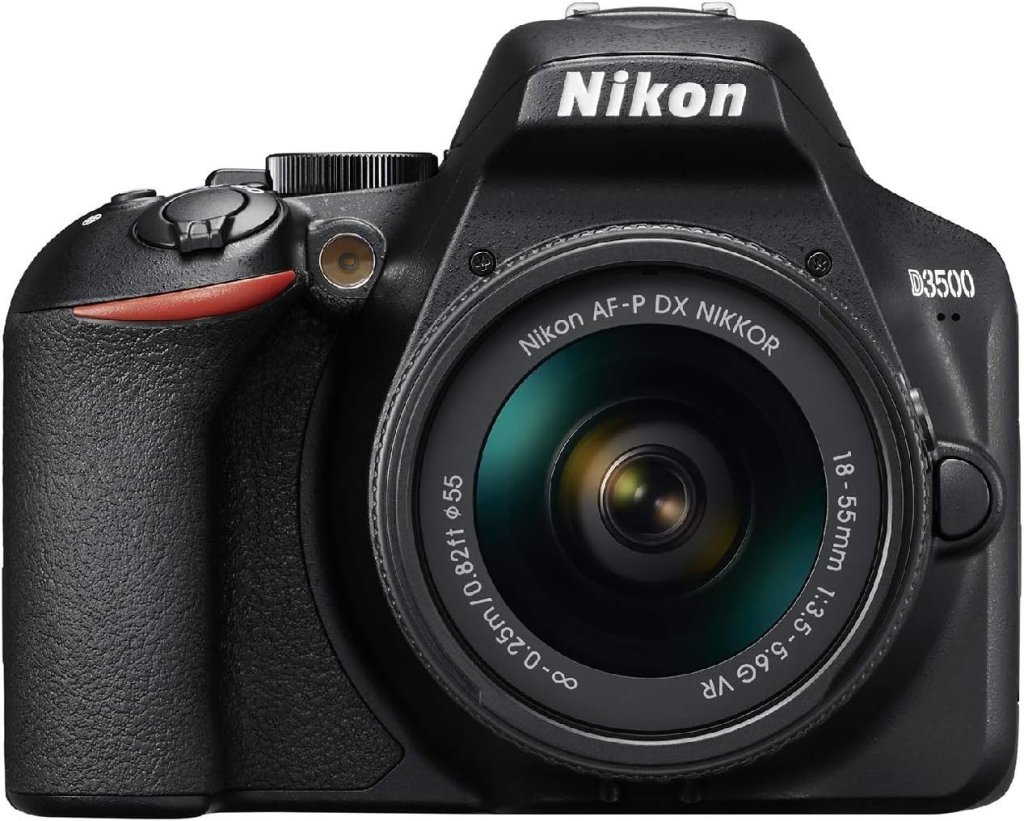 When it comes to the best beginner DSLRs, most tech gurus will recommend the Nikon D3500. There are a few advantages that DSLR still holds over the new mirrorless alternatives; they have a good battery life, good handling, and great value. The Nikon D3500 nails every one of those. In fact, the battery life that Nikon D3500 offers is better than most DSLRs, with almost 1500 shots of battery life.
Another reason for the Nikon D3500 is that this is one of the easiest DSLRs to handle. If you are a complete beginner, this is the perfect DSLR for you, for you will quickly get the hang of it. There is a very useful guide mode in it to help navigate the workings of the camera.
The camera offers excellent image quality with its 24.2 MP sensor. There is also the added advantage of compatibility; you have a choice of a wide range of lenses that will aid various kinds of shooting styles.
To add to its list of perks, this is a very affordable DSLR.
There are a few cons to it that you must consider: It doesn't have a touch screen, it cannot record in 4k video quality, and while it has Bluetooth, it has no Wi-Fi connectivity.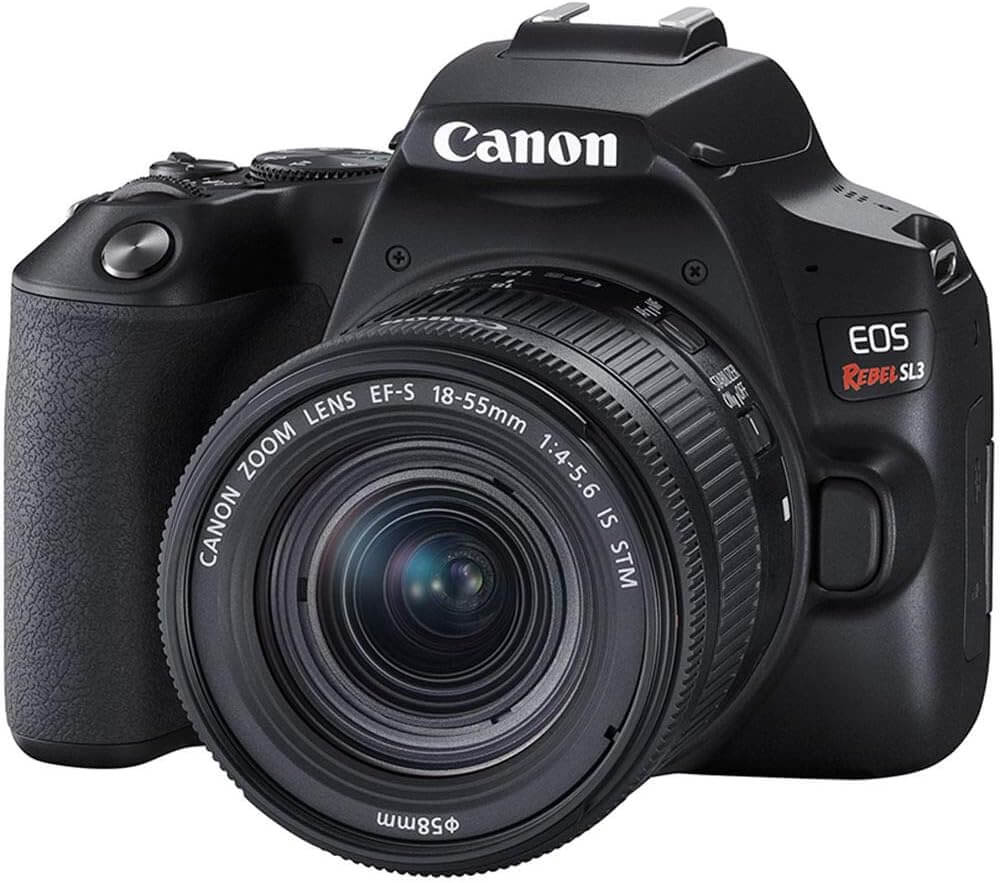 The best choice of DSLR for you will be one that serves your needs, so if you want a DSLR that is better at capturing videos, then you should consider the Canon Rebel SL3.
Again, this particular DSLR is not the cheapest one in the market, but it does offer some promising features to justify its price. One of them is a 4K video recording.
This is also one of the most compact DSLRs available in the market. It comes with a 24MP APS-C sensor. What it also features is the dual pixel, CMOS Auto Focus system; what it does is that it helps the camera to focus swiftly when capturing videos or during live view.
It is compatible with EF and EF-S lenses, so you will have a wide range of lenses to aid your shooting experience. It offers a burst speed of 5fps(frames per second). This is a respectable speed for DSLRs for faints in comparison to the latest mirrorless models. If you want to capture very high-speed subjects, this might not be ideal for you.
The camera gives you a good battery life, an impressively responsive LCD screen, and well-implemented touch controls.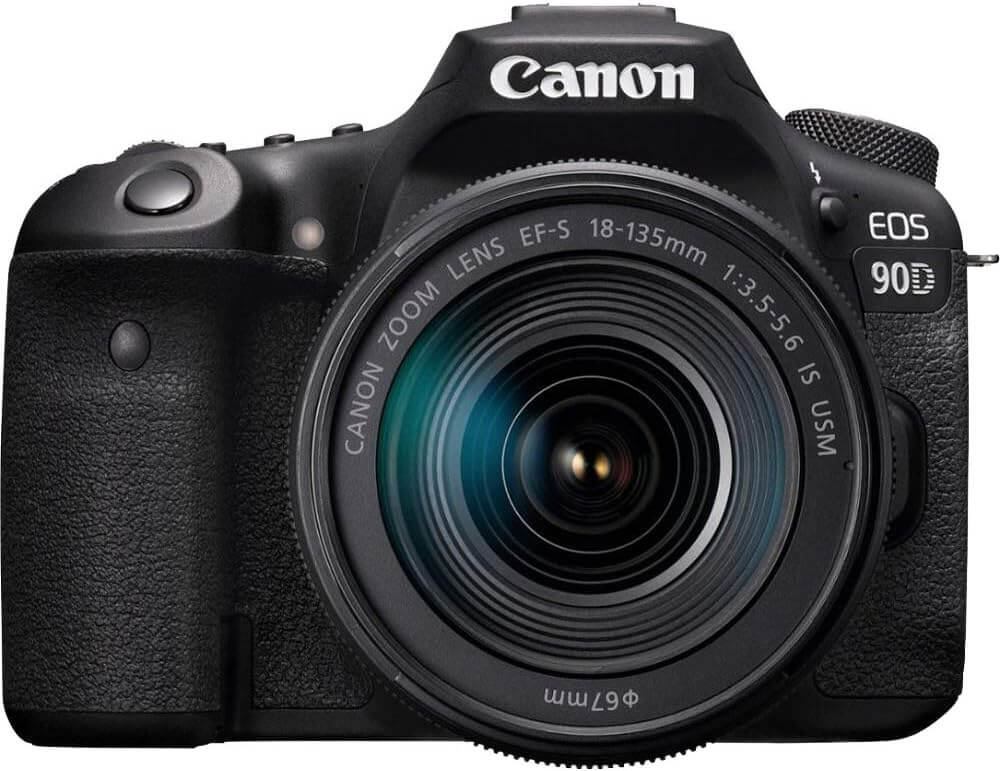 One of the problems with the Canon Rebel SL3 was that it would crop the 4K video when recording, limiting the wide-angle view. This doesn't happen with the Cannon EOS 90D.
The camera comes with a high-resolution 34.5-megapixel camera, which can record 4k video at an impressive 30fps.
This camera still holds its own within the growing dominance of mirrorless cameras. It gives you an excellent battery life of 1500 shots that defeats any mirrorless alternatives.
Although expensive, with detailed images and videos and impressive color reproduction, this camera is a packet of great features and worth the investment.
If you are a complete beginner, it might be a little challenging to figure out. However, this camera is perfect if you are ready to learn and are looking to grow as a photographer. As you become a more skilled photographer, this camera will still serve you well, and it won't become obsolete.
Conclusion
DSLRs have somehow retained their place in the market that is today dominated by the new generation of mirrorless cameras. There are good reasons for it; unlike mirrorless cameras, they have better handling, are easier to use, and do not hog battery, providing a much better battery life.
They are also great cameras for beginner photographers who want to learn before moving to the new generation of cameras. It also doesn't hurt that these DSLRs are way cheaper than the mirrorless models.
We hope you have made your choice for the best DSLR for you and are ready to vow it with your photography skills. Happy Learning!