Outfits are always a great concern regarding fall photoshoots, aren't they? Think about who doesn't want to look great against those stunning autumn landscapes. Doesn't matter whether you're planning for a solo, couple, or a family fall photo shoot, outfits are going to be the center of attraction; therefore, making the right choice is crucial.
Don't hesitate, as we won't refrain you from dressing up your favorite outfit but will guide you through a series of steps to make it a good fit for a fall photoshoot.
Let's quickly explore what to wear for a fall photoshoot to make it outstanding with fall color photography tips and memorable ones.
1. Earthy Tones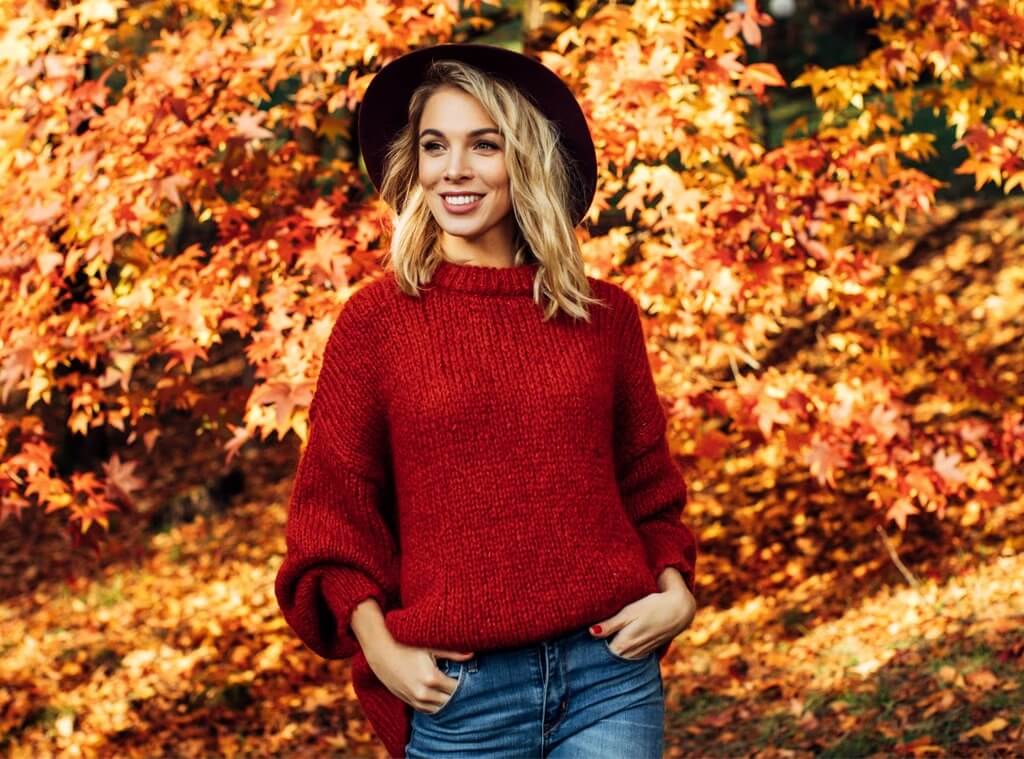 Wearing earthy and muted tones such as brown, olive, or deep burgundy pairs up well with the autumnal landscape and doesn't grab attention from the vibrant hues. Further, these muted tones create a pleasing contrast in images that resonates with viewers, imparting emotions.
2. Layer Up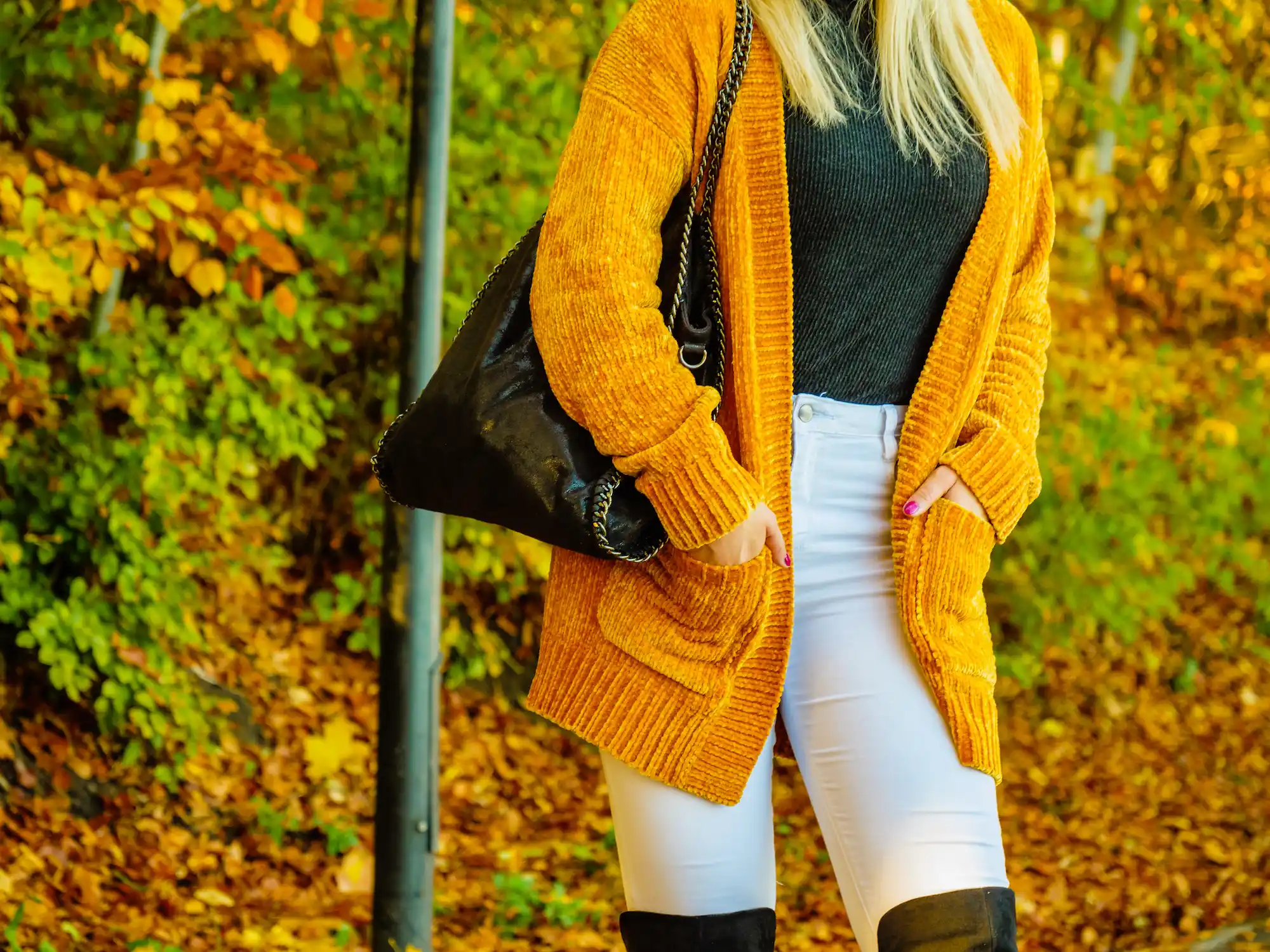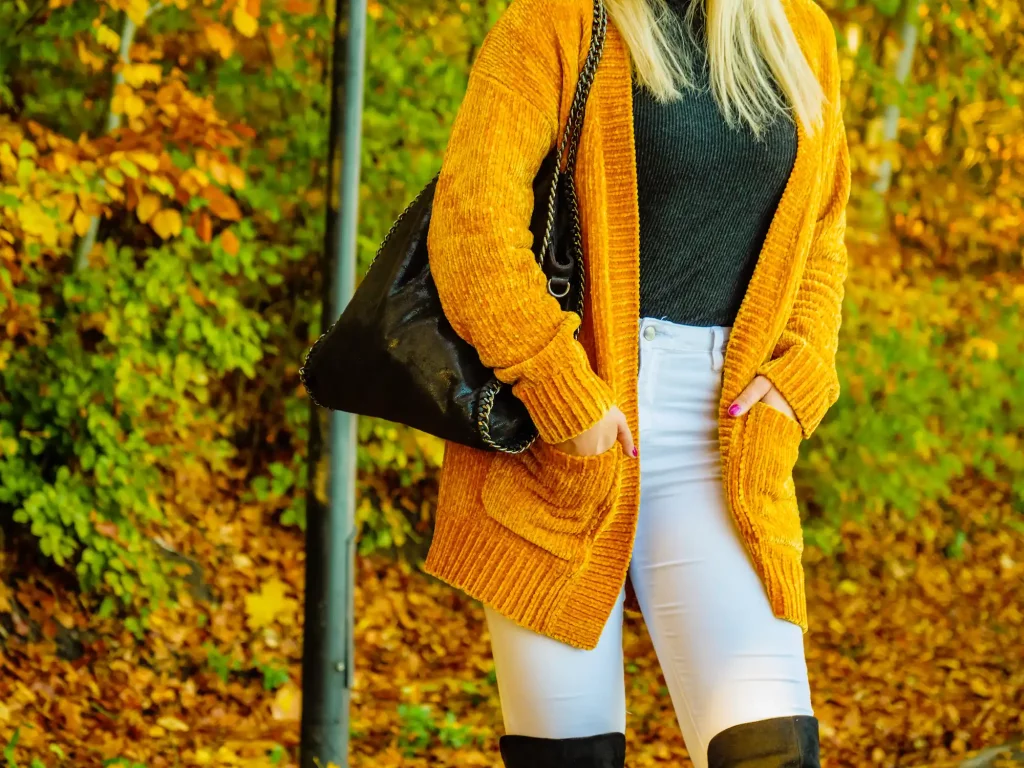 It's hard to say what weather a particular day will follow during the autumn; therefore, layering is essential. It provides warmth if the weather is cold and helps create a trendy and stylish photo to be remembered forever. Start with a sleek cotton layer to keep sweat away from the body. Add a stylish t-shirt/ top, then finish with a fleece pullover or cardigan.
3. Accessories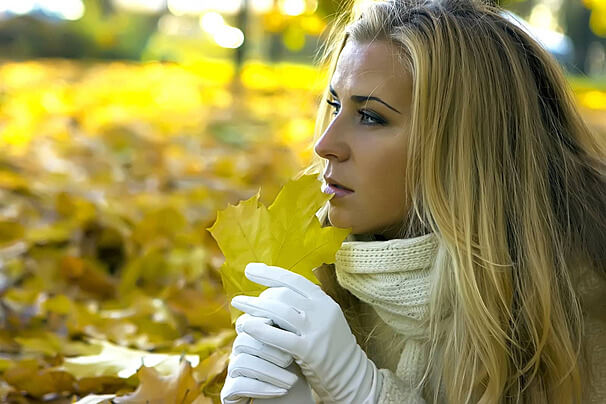 Accessories are a must-wore during fall photoshoots, keeping your extremities warm and creating a sense of style and class. Choose accessories like a hat, gloves, scarf, or a neck gaiter. But be careful with the color selection and that in which you're comfortable. For eg: Fingerless gloves can be useful while adjusting camera settings.
4. Comfortable Footwear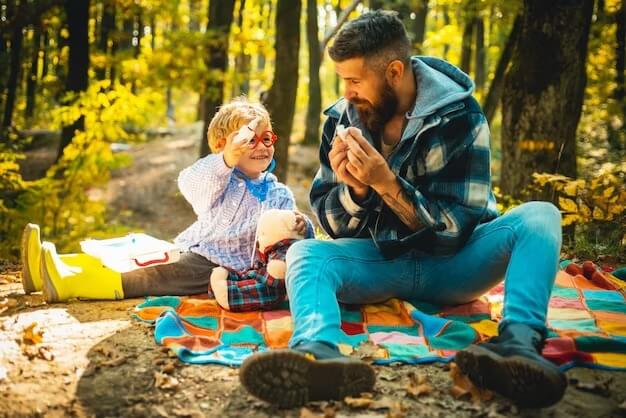 Many ignore footwear, and they end up ruining their fall photos. A wise selection, both in terms of color and appearance, is crucial as it makes your fall photos look cohesive. Before choosing, consider the terrain you'll photoshoot on, and always choose comfortable shoes. This helps make your expression cheerful and adorable, ultimately impacting your fall photos.
5. Family Fall Photoshoot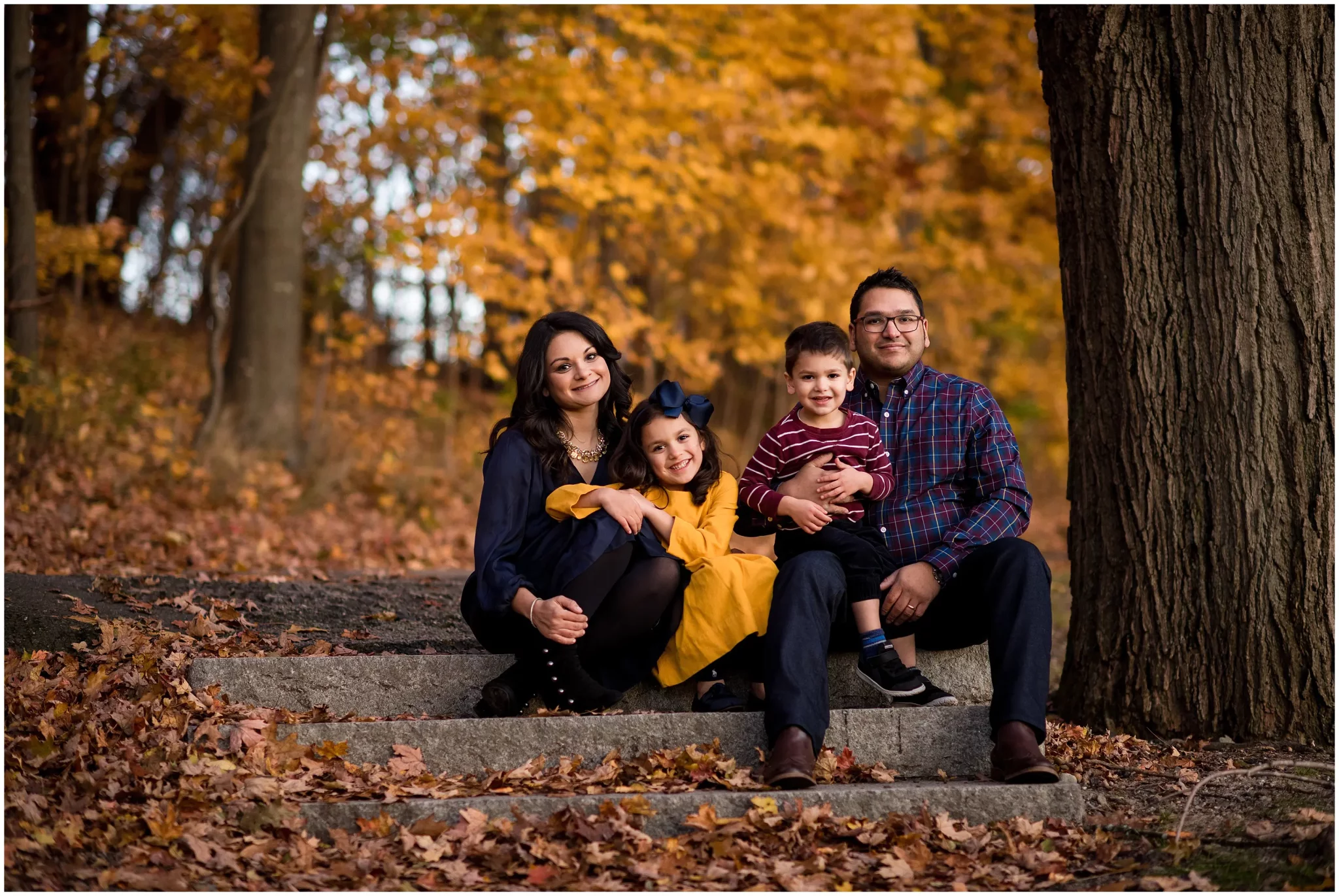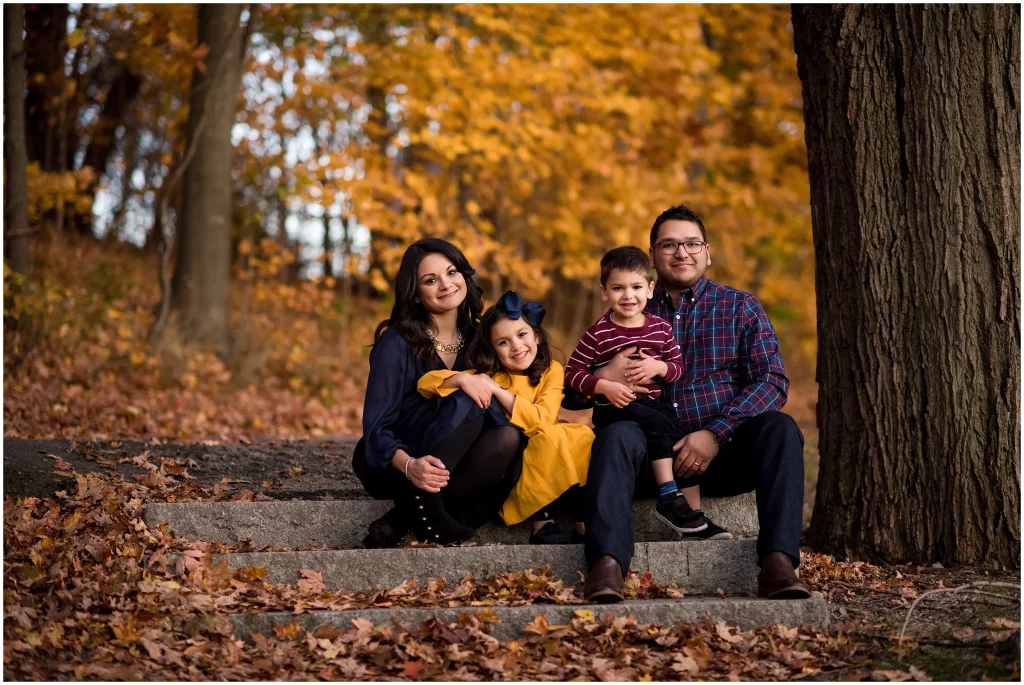 If you're planning for a family fall photoshoot, color coordination is necessary. Remember, this doesn't mean you must wear the same color outfits. Decide on earthy colors that create a contrasting tone among themselves; this will avoid eyesoring, allowing the vibrant hues to flourish and contribute to a better picture.
Moreover, if you're wearing patterns, choose wisely, considering the color tone and the autumn landscape you have decided to photoshoot on. Try that only a few family members are wearing patterns; this will help avoid grabbing unnecessary attention. Hence imparting the vibe and emotion the photo was required to convey.
Conclusion
Choosing the right outfit is the foremost concern in fall color photography tips that help make professional, aesthetic, and memorable fall photos. Outfits are probably the center of attraction; your fall photos may lack significant aspects if they don't align with the color tone, look, and ambiance. The color and patterns of dresses should be such that it makes a cohesive look with the surrounding. The above aspects will help you choose a perfect outfit that aligns with your chosen terrain and color tone.
So why wait any longer? Buck up, unpack your wardrobe, and carefully pick out the outfits and accessories that fulfill the demands. Remember to choose contrasting color tones if heading on for a family fall photoshoot. This will avoid viewers' attention while portraying other vibrant elements in your photos. Do share in the comments how helpful the above-listed aspects were in choosing your outfits.
We would love to hear what you wore and how it impacted your fall photos.
Frequently Asked Questions
What Outfits Work Best for Family Fall Photo Shoots?
Well, there isn't any particular outfit for a family photo shoot, but you need to be careful with your selections. This means staying cohesive with the color choice or choosing contrasting colors with your chosen landscape. Consider adding accessories that pair well with your garbs and the decided theme.
What Color to Choose for The Best Fall Photographs?
Color selection for the best fall photographs depends on the time of day, clothing, and more. Burnt orange, sunny yellow, earthy red, rustic brown, warm ivory, moss green, and caramel latte are some evergreen colors that work wonders for providing an autumn look that evokes emotions and captivates attention.
How Do You Layer for Fall Photoshoots?
Layering is key for fall photoshoots, adding warmth and a trendy and stylish look. Start with a sleeved base layer, add a trendy sweater or flannel shirt, and top it with a jacket. This will help adapt to changing temperatures and create a different look throughout the fall photoshoot.
Is It Good to Wear Pattern Outfits During a Fall Photoshoot?
Yes, there is no harm unless the pattern color compromises with the overall look. A subtle plaid or houndstooth pattern can make your photo look captivating without breaking the cohesiveness of the photo's composition. Ensure if it's a family photo, not everyone is wearing patterns as it'll look clashing.