Technology keeps developing and upgrading every few years, and so does everything around us. We cannot change our devices that rapidly because of the huge money spent on them, but we can update them with the latest operating system. One such device is our photography camera, and thankfully, we can update their operating system, too!
Canon is one of the prominent brands in the market of photography devices, and they keep coming up with new updates for each of their cameras to improve its usability and make them more efficient according to the new technological developments.
Recently, the brand has come up with the Canon 6D Mark 2 update of 2023, and let's see what it is and how you can install it.
What is Firmware?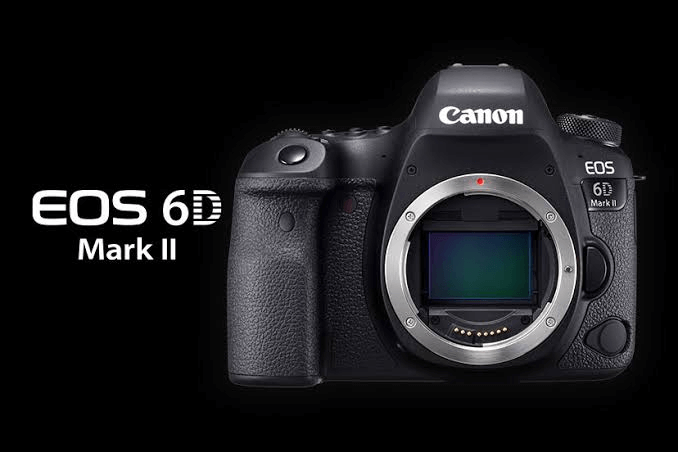 Firmware is software that your camera uses to operate. All the features and functions you use in your camera with all the buttons and touch that is because of the operating system inside it. The autofocus system, image processing, alteration of settings, face detection, and every function you can think of only work because of this firmware.
Firmware is not similar to hardware. Hardware is physical components that come to work because of the firmware. Every camera you buy has firmware installed in its microprocessor; no camera can work without it.
What are Firmware Updates?
Firmware updates are the alterations in the original software, and they usually contain two things
Enhancement of camera system. For example, an additional focus feature.
Fixes of problems you face while using the camera.
Some camera systems never get updated, and they work perfectly fine in their original version. You can check for your firmware update regularly and check what functions it adds or what problem it solves, and then you can install it. Canon comes up with updates for all its camera models. If you compare 6d Mark 2 vs 5d Mark 4, you will spot a similar update in both devices in the year 2023.
Why Update to The Latest Firmware Version 1.2.0 in Canon 6D Mark II?
Updating firmware ensures an easy, smooth, and better performance for your camera. They are usually done when there is a loophole in the current version, which the brand now solves, or when there is some new technological advancement.
The firmware update 2023 for 6D Mark II will enhance the security when transferring your Canon images to the image. Canon. This is the sixth update by Canon since its launch in the year 2017. The previous update (your current version) was version 1.1.1, which was released on 9 February 2021, and the new update is here after two years.
According to the official Canon website, If you do not update your software to 1.2.0 before July, you won't be able to send images to the image. Canon and an error message will keep appearing. There is no need to update if your camera already has this version. If you don't know how to check the firmware version on your camera, we will show you how.
How to Check Canon's Camera Firmware Version?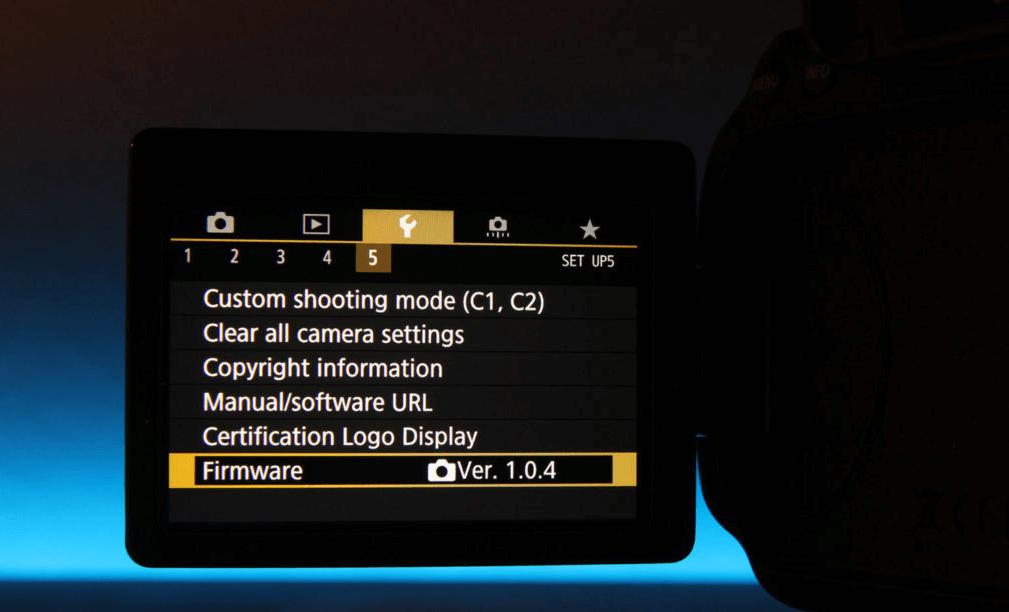 Before you start updating your current firmware version, you should know what version your camera is currently working on.
Turn on your camera and press the menu button on the upper left side of the camera.
Go to page 5 under the wrench icon. There, you will see "Firmware" on the last line, and beside it is the version of it. That's it.
How to Update Firmware of your Canon 6D Mark II?
Step 1: Get all the things you need for your firmware update, which is an SD card, a computer system, and a charged camera battery because the update cannot be installed if the battery is too low.
Step 2: Go to the Canon website to download the latest version, then select the latest version of your Canon 6D II firmware. Then select the version specified for your computer's operating system(Windows or iOS), and it will download a zip file to your computer.
Step 3: After you locate the file on your computer, click right and select the "Extract all" option. When you open it after extracting, you will find two files. One is a PDF file with instructions in five different languages, and the other one is a .fir file, which contains the update file.
Step 4: You can then install the firmware by two methods: by SD card, which is quite easy, or by Canon's EOS utility software, which needs you to download additional software. Just copy your update file into the main directory folder in your camera's SD card and eject it carefully from your computer.
Step 5: Insert the SD card in your 6D Mark II, go to the 5th page of the setup menu where the version is displayed, select that bar, and you will see a prompt asking if you want to update. Select OK and then confirm it to go ahead and start installing.
Conclusion
Firmware updates are exciting when they bring in something that makes your old camera better, like a feature update. But, many times, these updates are just technical stuff that won't bother you often. It may hinder the smooth working of your camera, or it may just lead to no functionality of a particular feature, which may not be useful to you but may bother many. This newest update from Canon on 6D Mark II may not be important to some, but it may be crucial for others.
Now that you know how to check, update, and install new firmware versions on your Canon 6D Mark II, do it today for smooth camera operations!