If you are planning your 21st birthday celebration, you don't want to ruin those memories just because of a lack of photo shoot ideas. 21st birthday is a special occasion and a milestone. But how can you make it more special with a photoshoot?
So, how to make the best of your photoshoot ideas?
Capturing your 21st birthday celebration moment with planning is a great way to make beautiful moments and memories. It includes your birthday outfits, party color themes, balloons, cakes, lights, food arrangements, and hiring a professional photographer. 
We have compiled a list of several 21st birthday photoshoot ideas for you. From surprise birthday party ideas to mood board photoshoot ideas, from a pool party to the celebration on a boat idea, and from a beach party to the celebration in the garden.
Keep reading if you want to know more about the 21st birthday photo shoot ideas!
1. Surprise Party Photoshoots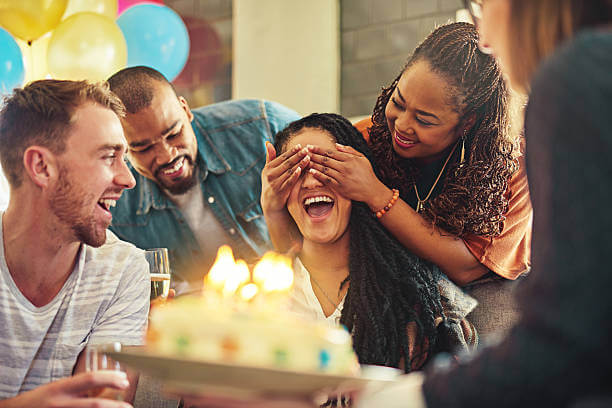 Often, parents or friends plan a surprise party for their 21 years old grown-up youngster. Surprise moments are the greatest and one of the best ways to bring sudden joy and happiness to the surrounding. They are priceless moments nobody wants to miss.
So get ready according to the surprise moment, which will help you to capture some of the best photos and memories of your 21st birthday.
Try single or group poses like hugging each other out of surprise and happiness. Add more fun with celebration, lights, or even cake cutting. Include everyone present for a special photoshoot of the complete family and friends gang.
2. Mood Board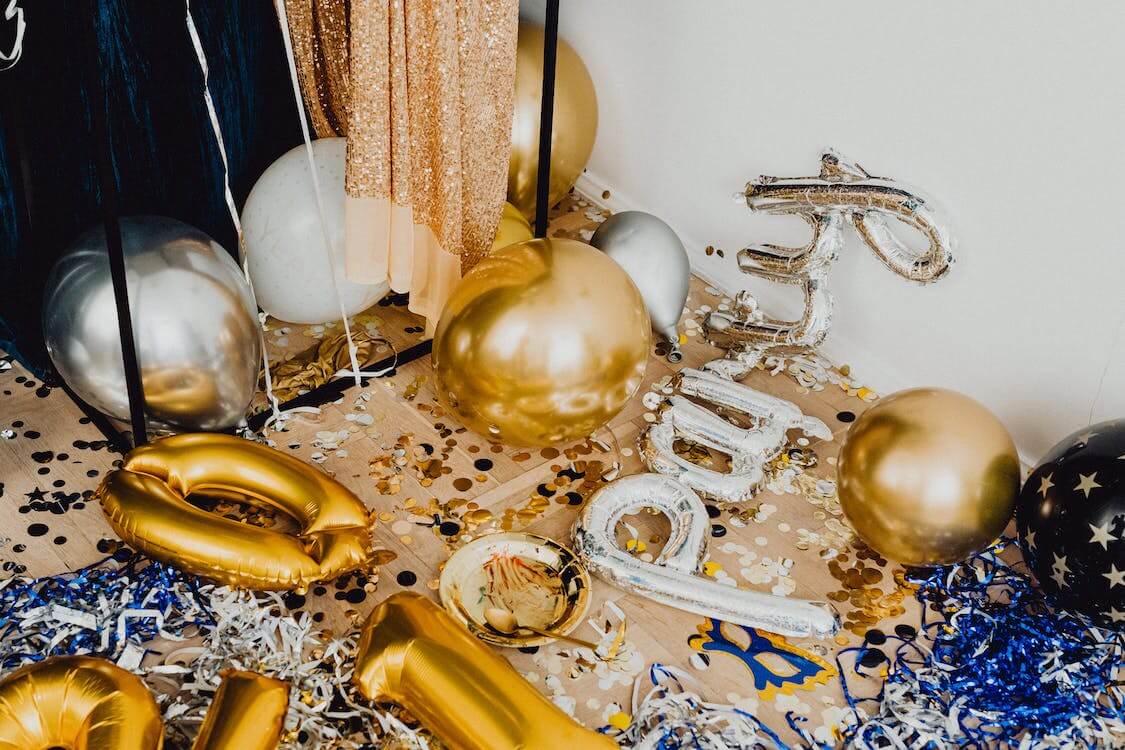 If you are also planning your birthday party, prepare a mood board. Collect some of your stunning pics from childhood to your 21st birthday to include. Pick some of your best photos from it for inspiration. Select your favorite color or the color that suits your skin the most.
Keep your birthday party outfit ready. Align all the things in one theme. You can explain to your photographer what type of photographs you want in your photoshoot session, like excitement, surprise, cake cutting, and having fun.
You can also share your mood board with your photographer and have a solid discussion with them for more ideas.
3. Studio Birthday Photoshoot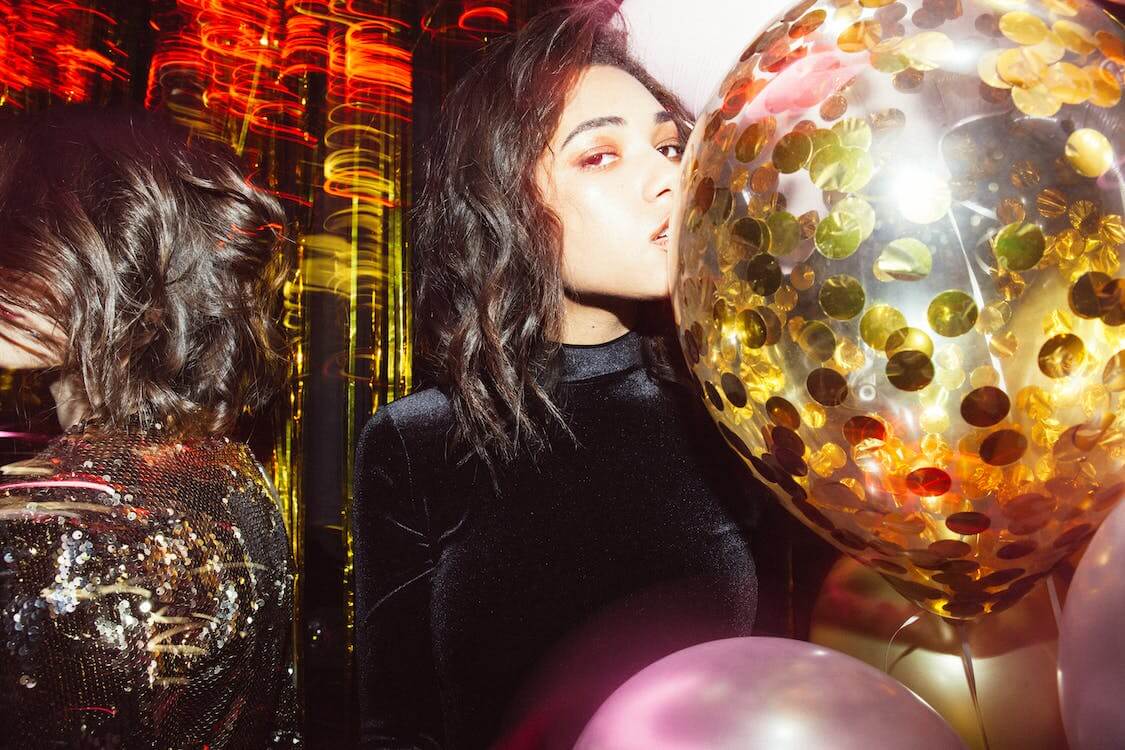 If you want more planned photographs, solo or with your parents, then studio photoshoots are best for your 21st birthday photoshoot ideas. They will also make you look classy, professional, and minimal with no mess.
So, if you don't want to just put the cake on your face in all of your birthday photos, go to the nearest best studio and capture some of your most precious and the best moments.
Studio photoshoots can be used to frame and in your bedroom or drawing room to share on your social media handles and, of course, with your friends.
4. Garden Birthday Photoshoot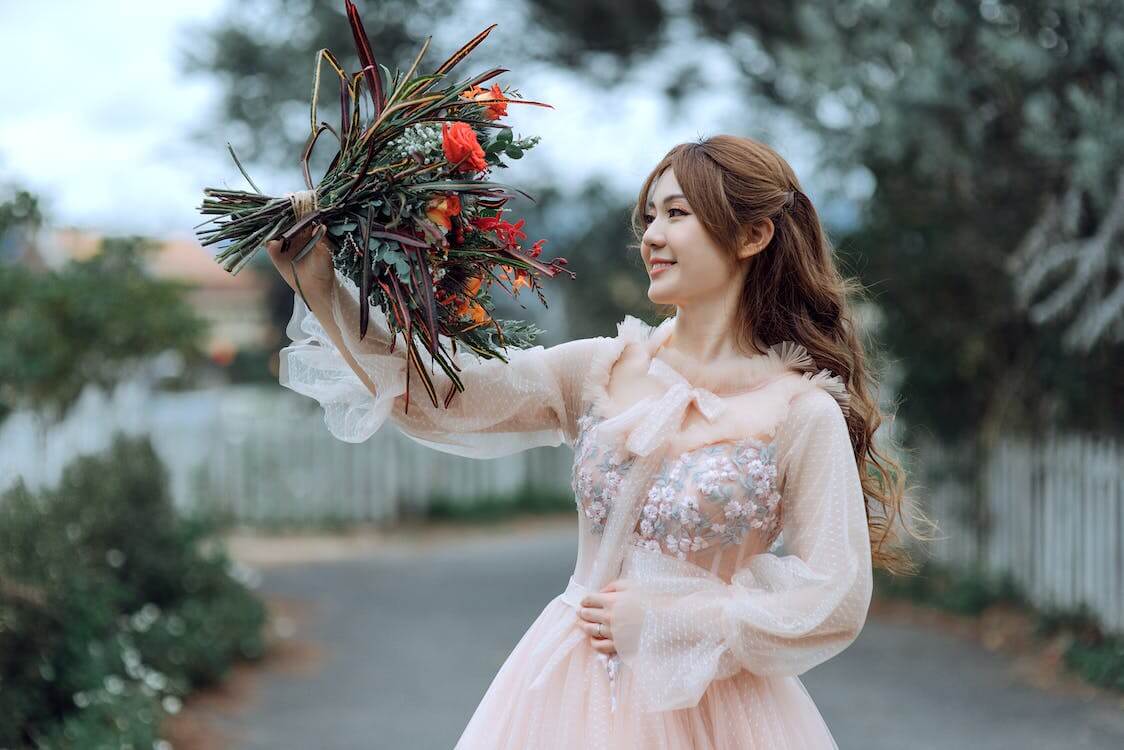 For a budget-friendly birthday celebration photoshoot, you can make beautiful memories in the garden. Flowers and greenery are there to add their beauty and a magical touch to your moments and memories.
You can also prepare a special corner for your birthday photoshoot session in the garden. With the help of a photographer, a mini studio can be prepared for a more stunning and professional touch to your photographs.
Use various flowers as props, and you can also create a flowers rain setup for more soft and natural photoshoot ideas for your 21st birthday. Don't forget to feel the calming effect of nature for more refreshing and relaxing looks in your moments.
5. Pool Birthday Celebration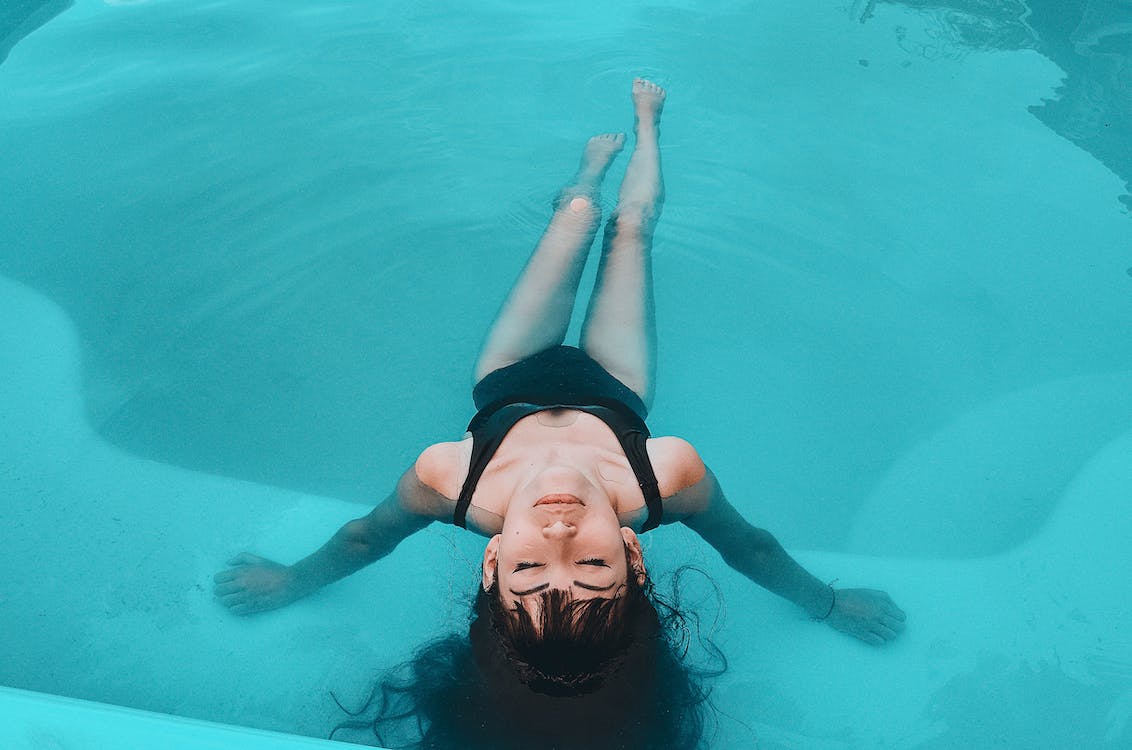 You can plan a pool party in your 21st Birthday photoshoot ideas. Celebrate and have fun at the nearest pool for a cool adventure. For specific photographs, you can also book the pool for a few hours to get more flexible with your fun, party, and photoshoot session.
You can play with the water, with your reflection in the water, dive, and try the splash moments. The pool is the perfect place for short adventures, and you will also get a chance to become the action hero, actively playing his role in the water pool.
Don't forget to take a waterproof camera, or your pool celebration plan will be ruined.
6. 21st Birthday on Boat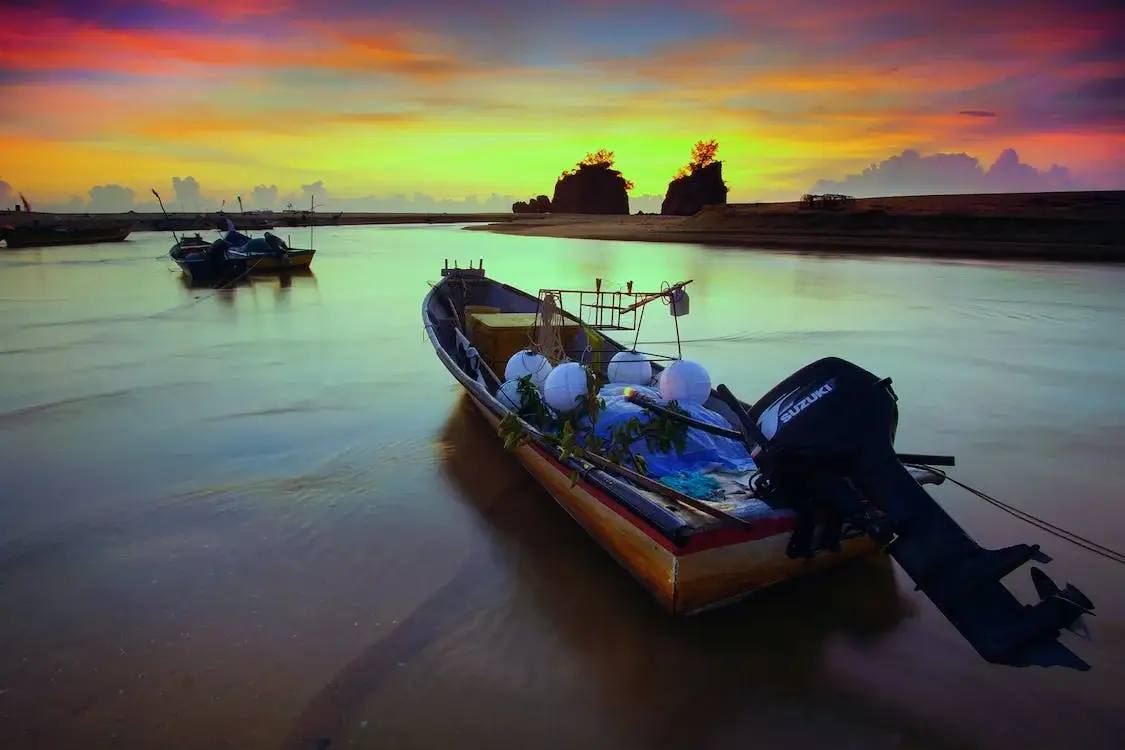 If you want to make your moment more special and ready for adventure, the boat is the best way to celebrate your 21st birthday. While celebrating and having lots of fun, you can capture some of the adventurous moments of your life.
Money is another element you will need after the desire to go on an adventure. Hiring a boat can be costly, depending on the number of hours.
The Boat Photoshoot sessions will be more stunning during the sunset or night. The lights falling in the water will add magical beauty to your photo shoots and excitement.
7. Celebrating 21st Birthday with Friends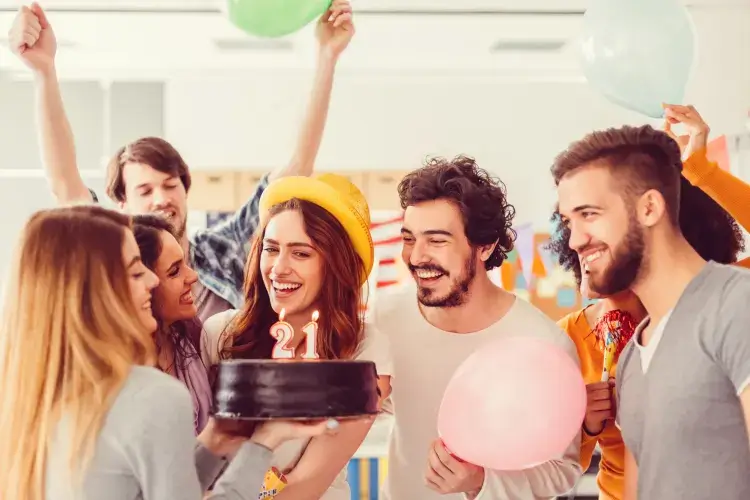 Include your friends in the photoshoot session to add more fun to your 21st birthday photoshoot ideas. It will help you preserve your beautiful memories full of fun with your friends. After that, you all will get busy in your career and professional life, maybe in different cities.
So don't forget to include your friends in your 21st birthday photoshoot ideas. Have fun, celebrate, and create new memories. This is the right time to save your most precious memories with your childhood and teenage friends.
Try one-to-one photoshoots or groups with your special friends. Then include all your friends in one frame to save their role in your life and memories.
8. Birthday Gifts Receiving Photoshoot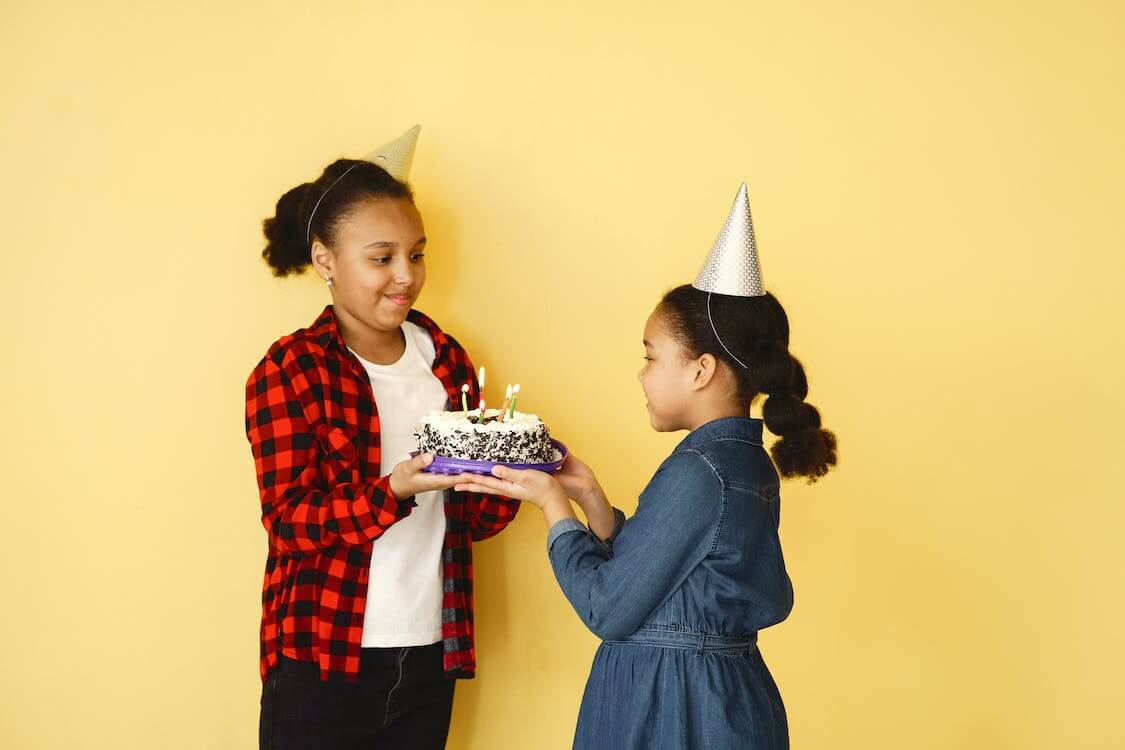 If you are planning for your 21st birthday photoshoot ideas, you will receive a few gifts. Hence, capturing your candid moments and raw emotions while receiving gifts is also one of the best ways for photoshoots.
Capture the moments while receiving gifts individually. You can also capture group gifts receiving moments while including all the people in one frame who have gifted you something.
Finally, don't forget to take a shoot of all your gifts while collecting them on a table or the gift basket. For better shots, utilize the blinking lights, cake, and smile. You can also feed them a piece of cake while receiving the gifts.
9. Smoke Bomb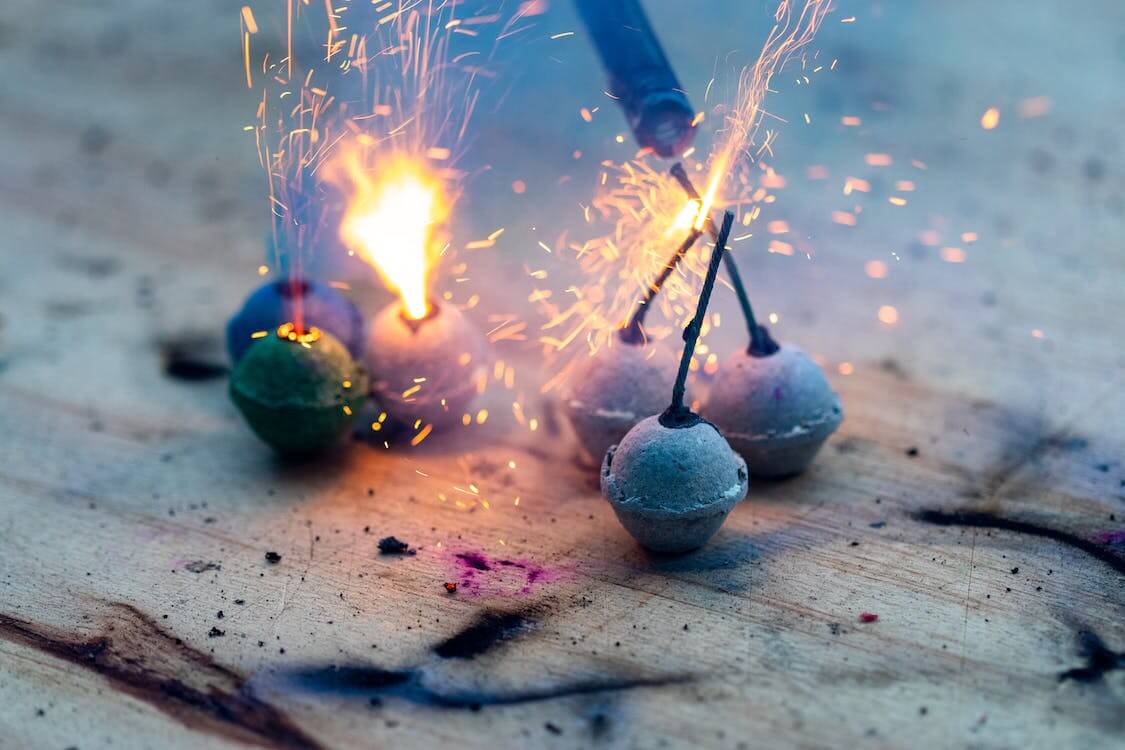 If you want to try adventurous 21st birthday photoshoot ideas inside the doors, smoke bombs are the way. Use colored smoke bombs to add more creativity.
Be careful while using them, and avoid the explosive things in the environment to avoid the risk, such as gas, lightning, or other things that create harm. Kindly handle the smoke bombs with care. Follow the safety measures while creating the color blasts.
Keep a few water buckets nearby to have control over the situation. Also, keep the fire extinguisher and first aid kit ready in an emergency or if things get out of your hands.
10. Balloons Photoshoot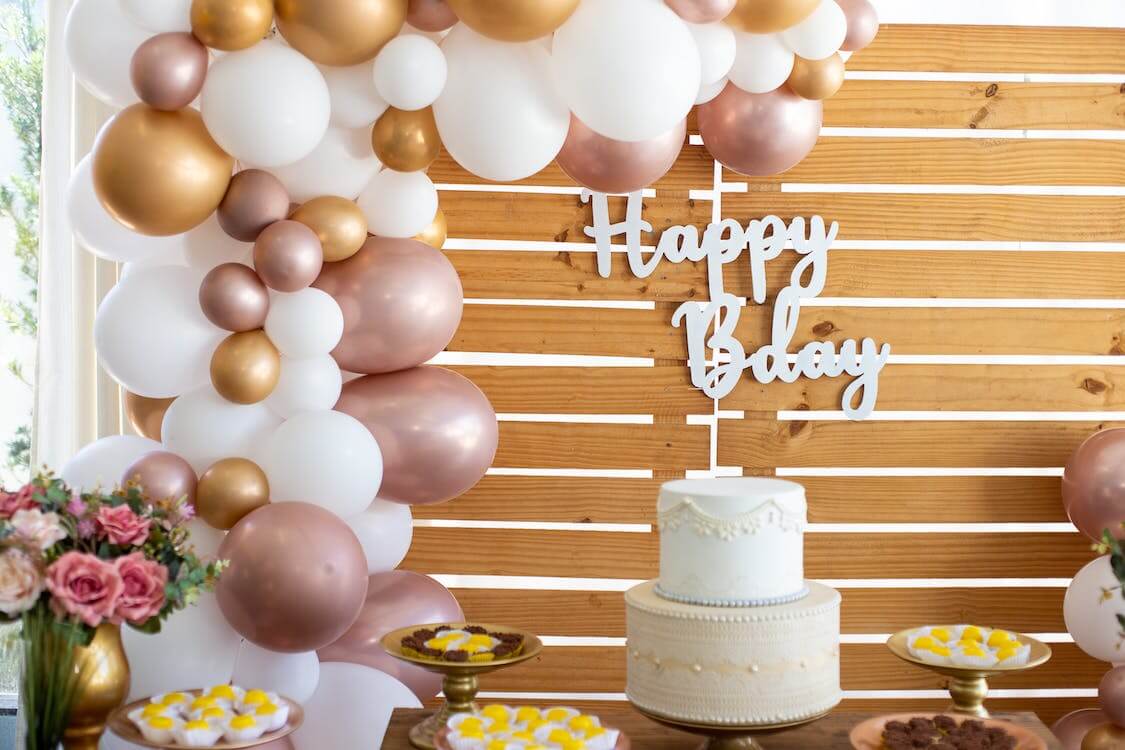 Balloons are part of your birthday decoration and theme. You can use different balloons, like heart shapes or long, round, or oval shape balloons. You can utilize balloons instead of smoke bombs to give a more adventurous touch. Hold them in your hands. Let them fly and pose like you are going to fly with them.
For more creativity, you can add colors to a few big balloons. And when they burst out, the rain of colors will add magic to your 21st birthday photoshoot ideas. You can also utilize flower petals for a more soft and natural touch.
11. Group Hug 21st Birthday Photoshoot Ideas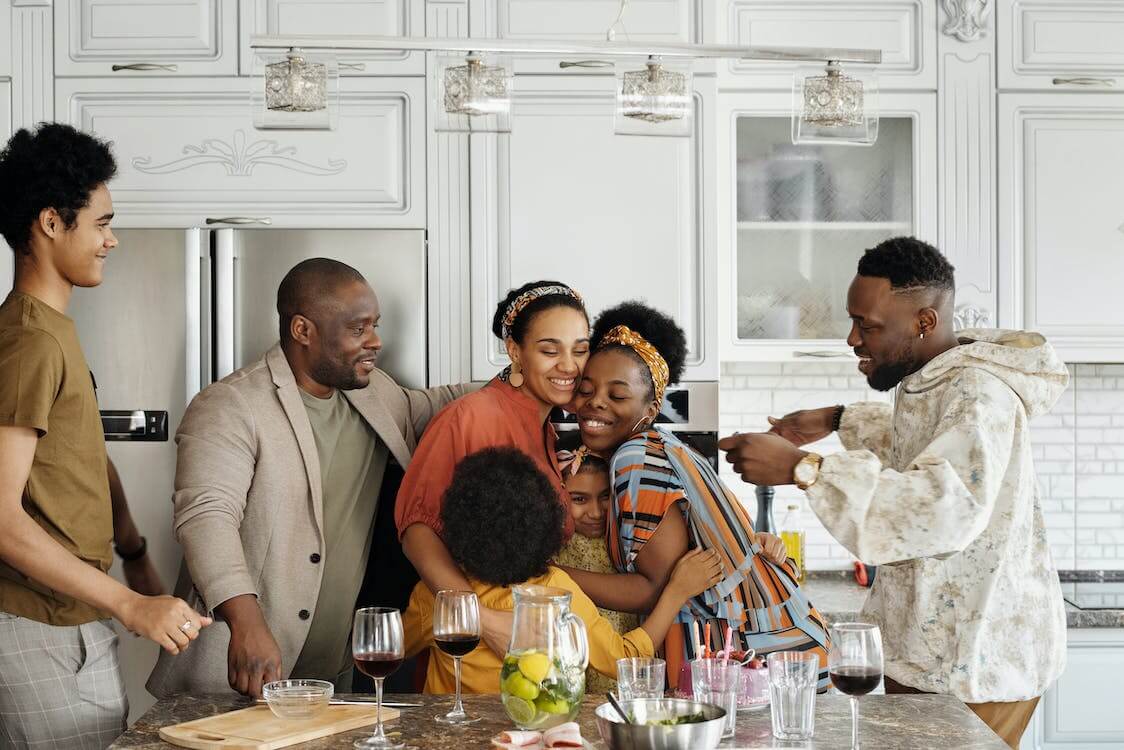 You can try group hugs in your 21st birthday photoshoot ideas to capture some of your candid and emotionally raw moments and expressions. Pair up with two friends now, or you can also capture the raw emotions in the group of five.
Don't forget to capture the biggest group hug of your party by including everyone in a single frame. For more emotional candid photographs, hug your parents. And ensure to capture one group hug picture of your family only.
12. Beach Birthday Party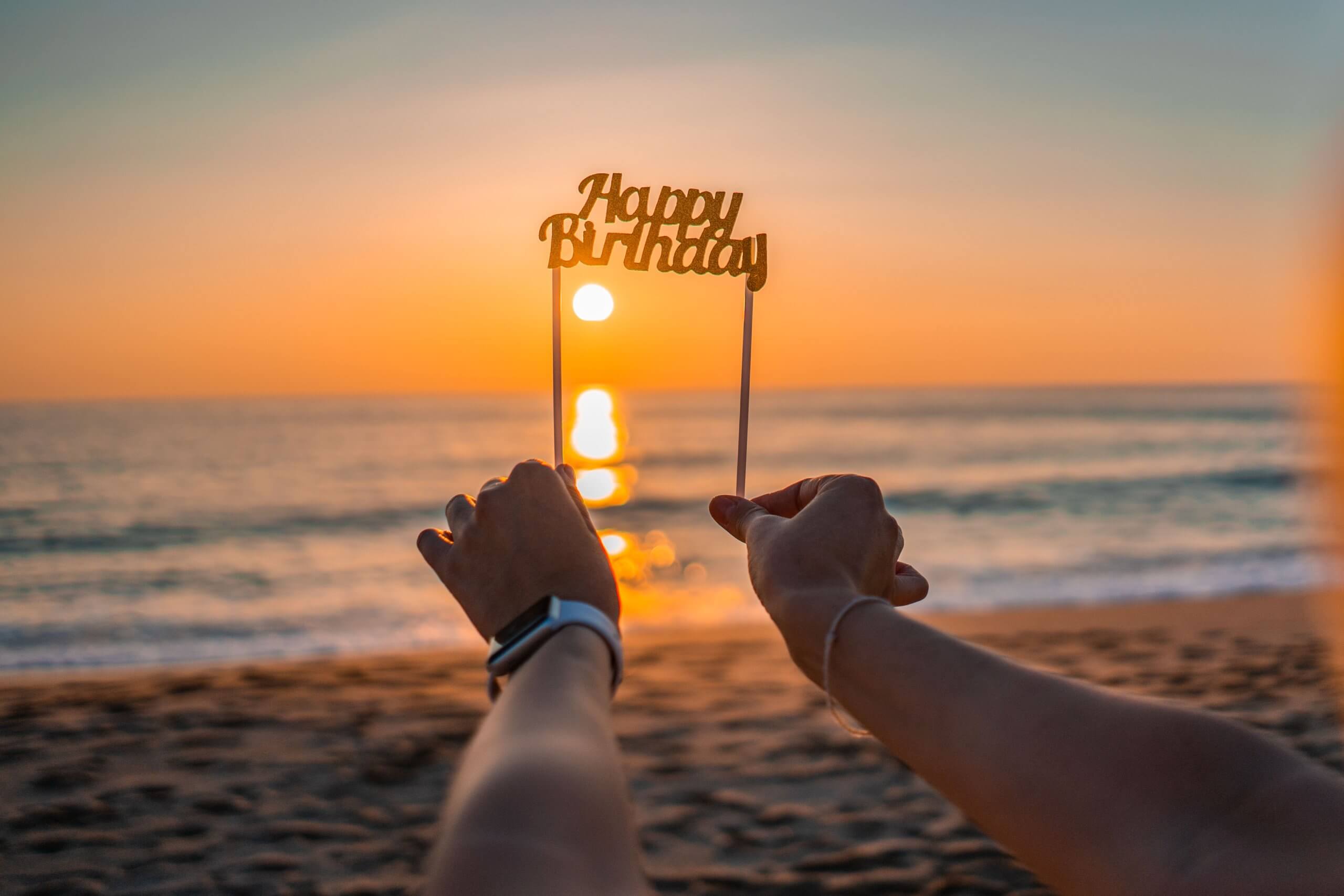 The beach is great for fun, celebration, relaxation, and adventurous moments. So what can be a better location than the beach to celebrate your 21st birthday?
You can go with your parents, family, or even friends to have fun and capture those beautiful moments in memories with the help of your photographer. Have fun in different ways and poses. Try solo and group beach photoshoot poses. For more ideas, you can include drink glasses, food, or even a surfboard for an adventurous look. '
For relaxing ideas, you can lie on the beach sand, have fun opening dink bottles with chilling vibes, and even dive into the water to play with it and your friends.
13. Birthday Dinner Party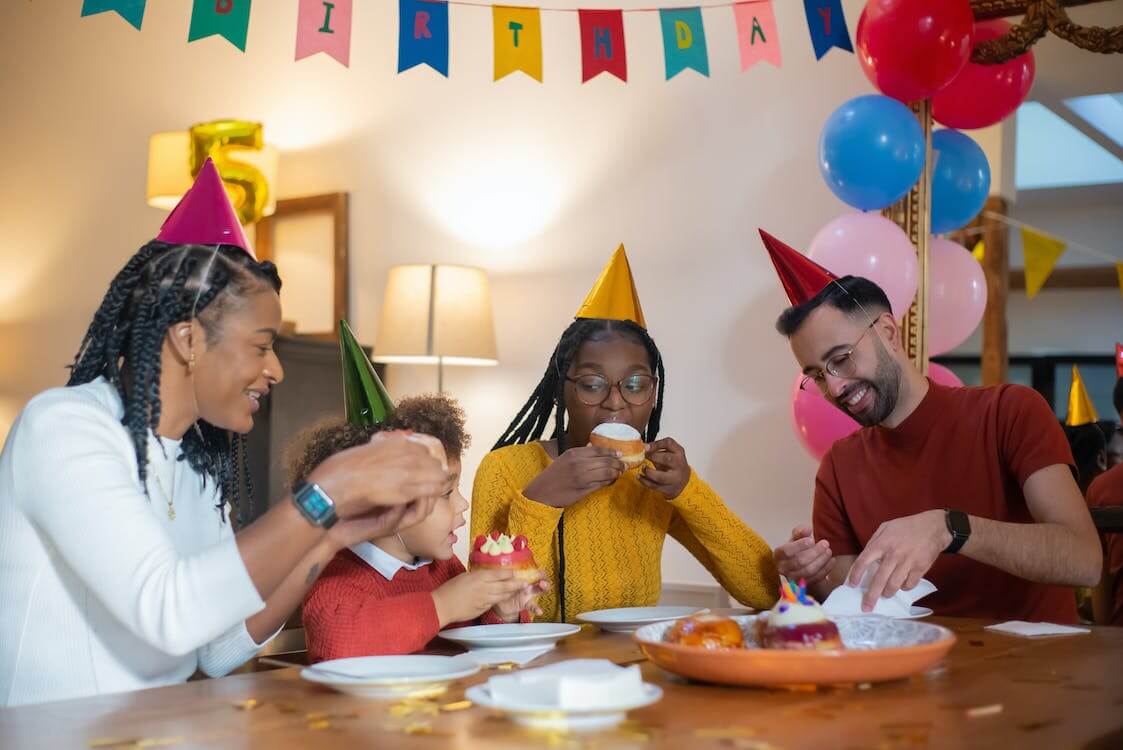 If you are not planning a big or grand celebration, a dinner party with friends or family is a great way to celebrate your 21st birthday. A dinner party is also great for a 21st birthday photoshoot ideas session with friends or family. Add lights and a variety of dishes to make your dinner party special.
The best thing about a dinner party is you can plan it at home or outside, like a nice cafe or restaurant. You can also take homemade food outside the nearby garden for fun and flexibility.
14. Family Photoshoot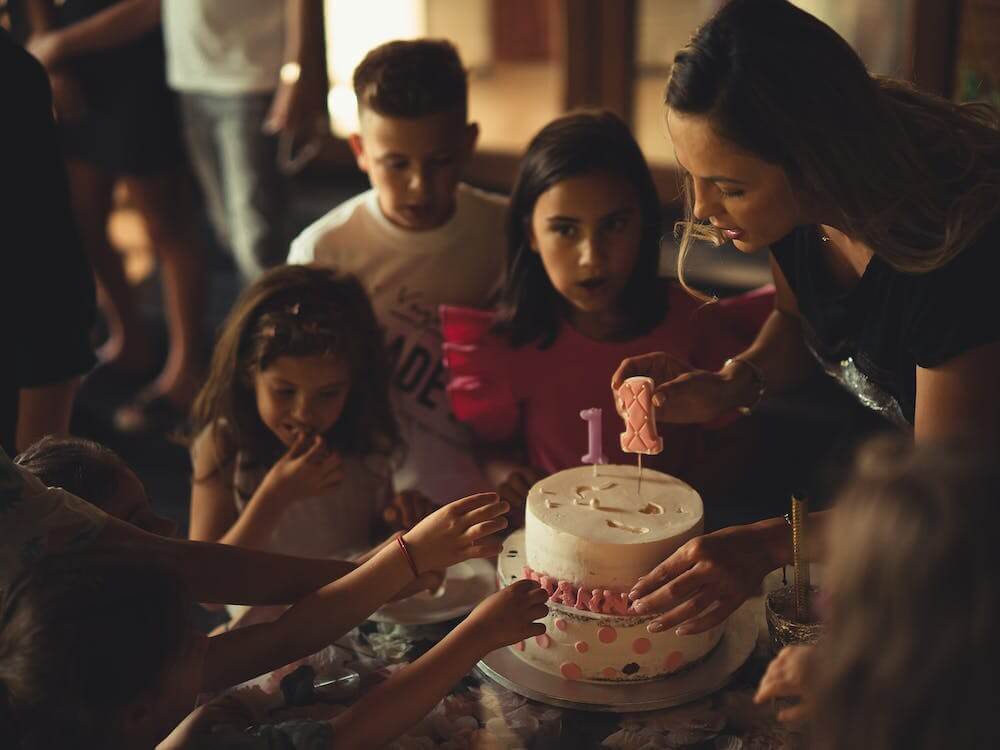 You turn 21 years old once in a lifetime, so the 21st birthday is special. Celebrating it with your family and having a photoshoot session with them is a great way to preserve these memories.
A family photoshoot is full of surprise, excitement, fun, emotion, and joy. So, get into classic portraits to cover the complete family in one frame. Be flexible with your ideas to capture different moments with your family. You can take the photoshoot session at home or outdoors.
For special photos, get close to your parents, hug them, be grateful, offer them a cake, and ask your photographer to capture all these moments.
15. Princess Photoshoot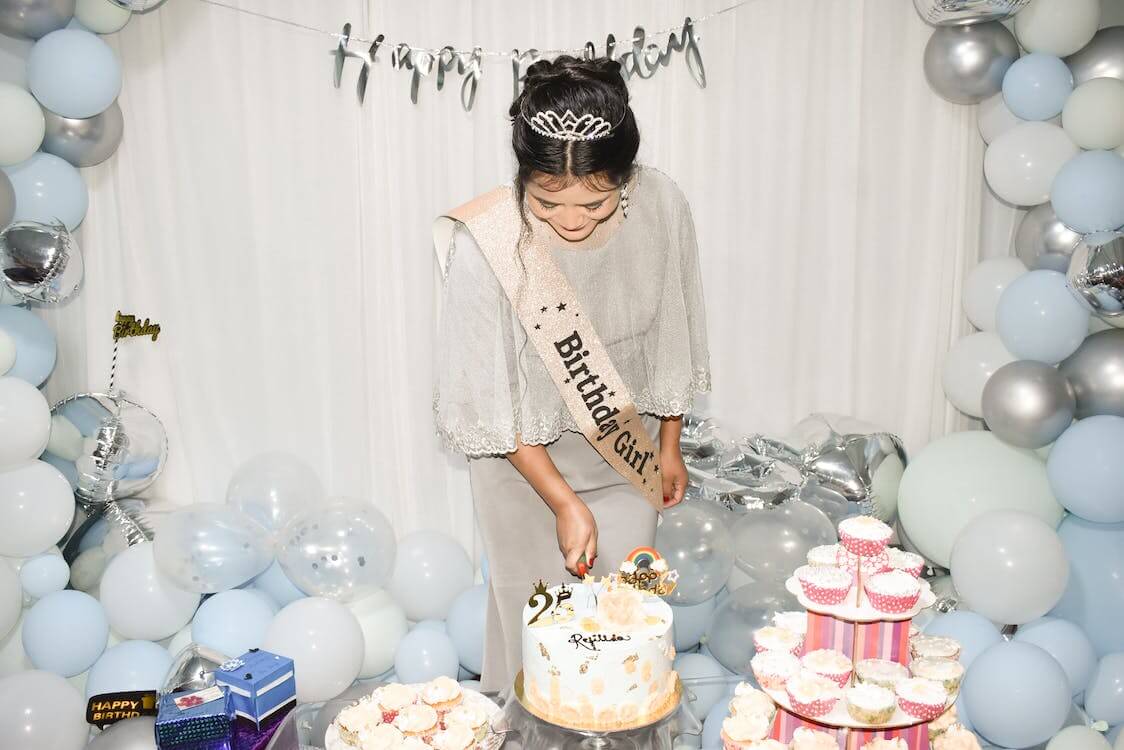 21st birthday is the first step towards your youthful days, and getting ready like a princess will make it more glamorous. You can keep the theme pink or purple and wear princess outfits to match the theme. The view will turn out to be gorgeous but soft and romantic.
Preparing like a princess for your 21st birthday will make it like a fairytale. When it's about a photoshoot session, it'll turn out like you have visited a fairy dreamland, especially to shoot these pictures.
You can encourage your family and friends to wear two or three specific color outfits to stay within the theme.
16. Picnic Birthday Celebration Photoshoot
Picnic is also a great way to celebrate your 21st birthday outdoors. It'll add happiness, fun and adventurous moments to your life and photoshoot session.
You can try swings, waterparks, or casual fun games with your family. Capture some moments while trying to settle your luggage on the ground or while unloading the luggage from your car.
Pose while having a lunch party with your family, and include tasty food and unity in your moments and memories. Try trips on big toy cars or ride on animals. You can also get in the entertainment or action mood to add more adventure and memories.
Final Thoughts
Everybody wants to make their 21st birthday special, and planning a photo shoot session is a way to capture your best moments as memories. This blog post showed you where to celebrate your 21st birthday and what you can try for stunning 21st birthday photoshoot ideas. By doing so, you don't have to freak out at the last moment about how you can look and capture better pictures.
Properly researching the birthday celebration and photo shoot location is the best way to make your birthday and event more special. You can also practice some poses for your photo shoot in advance to look more confident while enjoying your special day.
If you want a more attractive way to create special memories, connect with one of our photography strategists for more professional tips. If you plan to celebrate in nearby locations where we can reach out, you can hire our best photographer.
Frequently Asked Questions
What Are Some Good Photoshoot Themes?
Some good photoshoot themes are sunset photography themes, birthday celebrations on the boat, pool party fun themes, prince themes, princess themes, art themes, balloon decoration themes, flowers decoration themes, food photography themes during a dinner party, beach celebrations, garden photoshoot, and family picnic.
How Do You Celebrate Your 21st Birthday at Home?
To celebrate your 21st birthday at home, plan a surprise birthday party, a dinner party for late evening, music for the night, and daytime games. You can also invite your special friends during the morning and daytime so that you can have fun with them at your home.
If you enjoy solitude, try the spa, play games online, dance, or stay in the bathtub for a long time while enjoying it. Find a rhythm and enjoy everything you are doing. To capture your 21st birthday photoshoot ideas, take the help of your siblings or a photographer at home.