Choosing the right camera for your photography needs is one of the most daunting tasks for any photographer. With endless options available and new models being released each year, weighing in on the pros and cons can become tricky. While some offer excellent capture quality, it ends up being too expensive.
The price-sensitive ones may come with their own drawbacks. Depending on the end-use and the style of photography you prefer, narrowing down on the best camera is quite a task. Are you contemplating purchasing a Canon 100D? Do you need clarity on the issues that may come up?
Let's walk through some of the key features, known drawbacks, and potential issues you may encounter before you bring out the big bucks.
Quick Introduction to Canon EOS 100D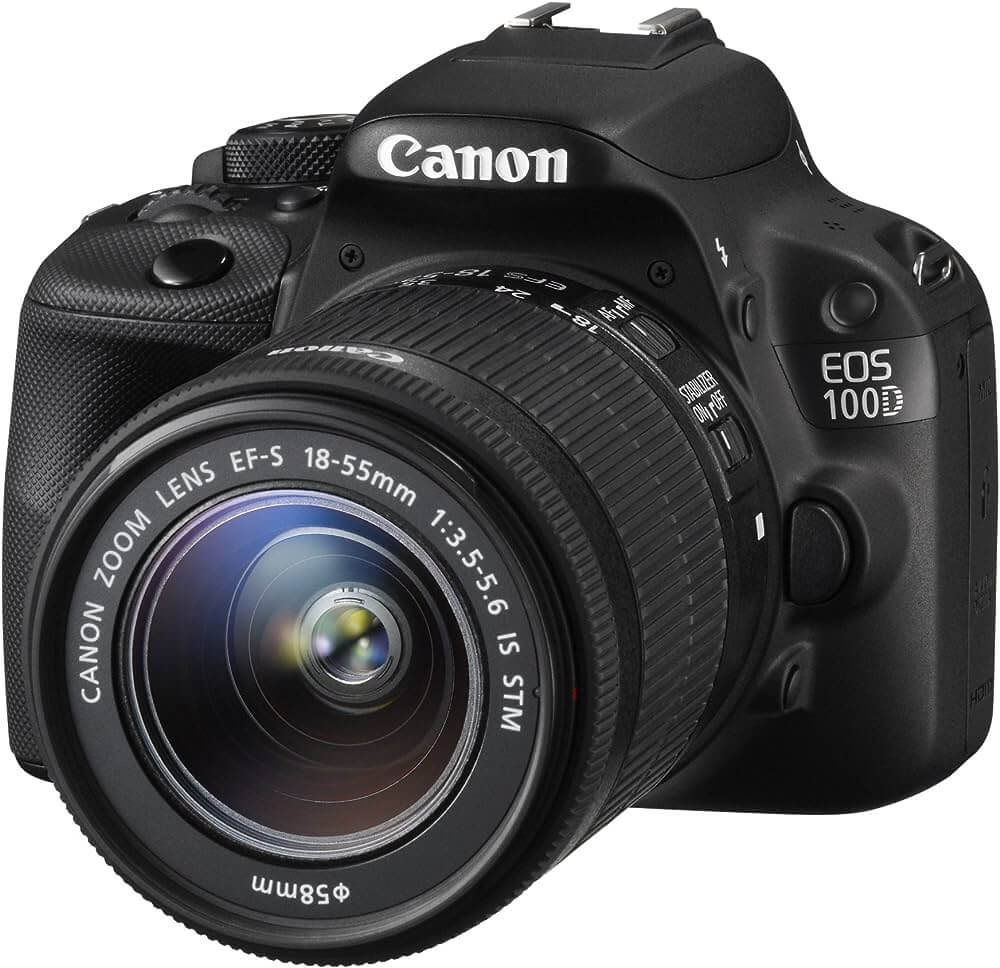 Canon EOS 100D is popular for being the smallest and the most lightweight APS-C DSLR camera that has been launched. This camera is known for its stunning image quality and the range of features it offers for a camera of this size. This easy-to-carry camera definitely appeals to photographers because of its weight. However, there have been certain compromises in terms of features.
The camera does feel super light and easy to handle because of its size and weight. Did you know that the camera is merely 407gm and measures 116.8 x 90.7 x 69.4mm? Yes, much smaller than you can imagine. These dimensions make it easier to control, maneuver, travel with, and carry around.
While you may think that because it is the smallest and lightest camera out there, it doesn't mean it is the smallest in terms of review. While the grip and ergonomics are the USPs for this product, it's advisable to know about the cons you may face before you decide to purchase the product.
Issues With Canon EOS 100D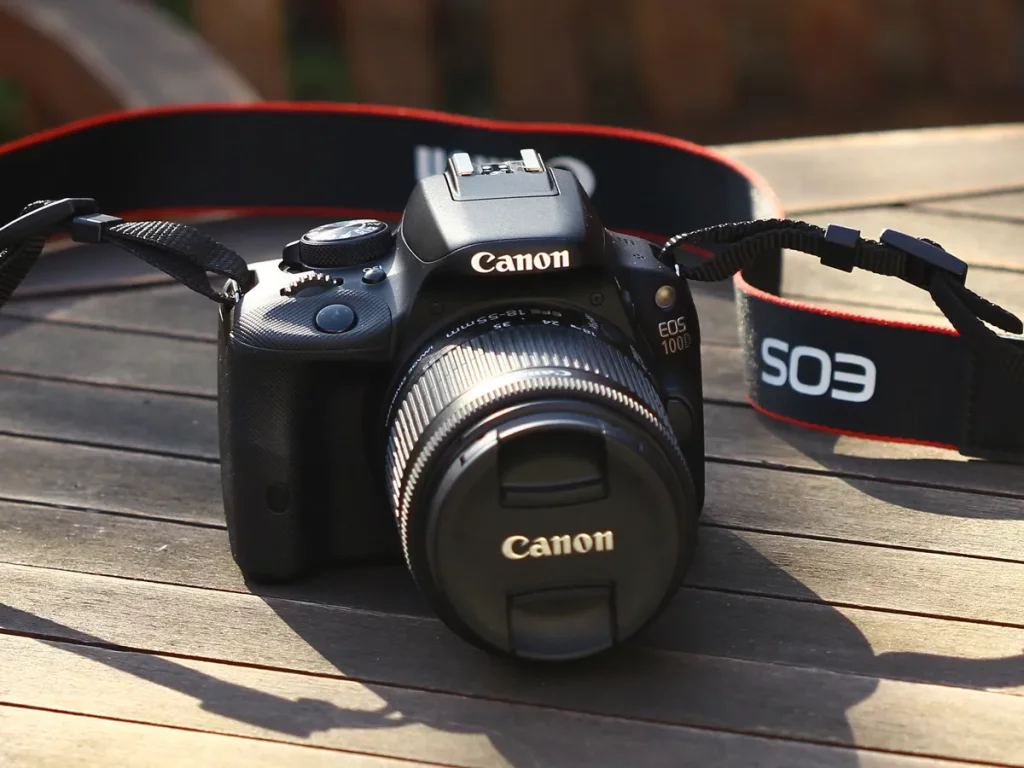 Lens Compatibility: Any photographer has one main concern: will your camera be compatible with the wide range of lenses available? With Canon 100D, most of Canon's wide range of lenses are compatible. This is true for the EF-S and ED lenses series. However, in terms of grip, smaller lenses such as EF 40mm are suitable. It is more difficult to grip some of the larger, heavier lenses since the base camera weight and dimensions are too dainty.
Build Quality: When you expect Canon, you expect a strong, sturdily built quality. And the Canon 100D does not disappoint. But like most things, when you are used to superlative quality, anything a little less can feel inadequate. Similarly, the Canon 100D has solid quality. However, it simply cannot escape comparison from EOS 60D or 7D versions that may be slightly better.
Size: Pro for some, con for some. The size of the EOS 100D is what makes it the preferred camera for people. Its ease of use, traveling convenience, and simplicity without compromising image quality are some of the things that may lure a user into buying it. However, some users may disapprove of this compactness. This is because various buttons have been compensated or fitted with a dual-purpose function to save space. Someone with large hands or those used to larger cameras may find this tedious at first. For instance, in the manual mode selection, the AV/- button must be pressed in combination with the top plate dial in order to review or change settings. This feature may not be for everyone, but with time, everyone can get used to it.
Autofocus Issue: Some may experience a bit of struggle when trying to acquire the focus point. This can pose a challenge to new or novice users who may prefer a simpler autofocus setting. However, the solution is quite simple. Simply switch to live view and choose the focus point on the LCD screen using the touch screen. That's all; you are good to go.
Small LCD Screen: The small screen isn't for everyone. The small screen automatically means a smaller ease of access or visibility to important settings or functionalities. However, the camera offers end-to-end functionality from the screen itself. It may be small, but there is no compromise of responsiveness, calibration, or utility. An added bonus is that you can pinch, swipe, and zoom in just like you can do on most smartphones without a hassle or worry. For some, the lack of a flip-out screen may be an issue.
No WiFi or Geotagging: With advancements in the world of camera technology, photographers expect a WiFi connectivity function or geotagging option. Both these important, nice-to-have functionality are not available in the Canon 100D.
Cross-Type AF point: Unlike other Canon models, this model has only one cross-type AF point, as compared to others, such as the 700D, that have a 9-point AF module.
Conclusion
Canon 100D may have its own setbacks, but from a photographer's perspective, image quality takes precedence over everything else. Despite compacting the size, the Canon 100D does not compromise on any image quality, range of features provided, or overall performance.
The camera is super compact and lightweight. It has excellent built quality, unmatched picture quality, great live-view performance, and seamless transitions.
It also offers a good touchscreen and a 4 fps continuous shooting benefit. However, the fact that the price equivalence is equal to Canon EOS 700D suggests that the camera isn't a lower version of the former.
It is just a smaller, equally potent camera that offers an excellent range of functionality. Hence, the price may seem a bit expensive to some.
Frequently Asked Questions
Is the Canon 100D Worth it?
Yes, for beginners looking to experiment and get into the world of photography, Canon 100D is a small but high-performance camera in the DSLR range. It is a great induction to the world of DSLR photography with a reasonable investment until you choose to opt for a more high-end DSLR. This camera offers a fully functional feature list with excellent image quality.
Does Canon 100D Have Image Stabilization?
No, Canon 100D does not offer any sensor-based image stabilization feature. However, since most of the lenses already have their own optical image stabilization, this does not pose an issue.