Beaches are aesthetic on their own with their beautiful waves and warm sand. In addition, they have some of the most scenic sunsets and sunrises as well. Photos taken in the beach background, especially during the golden hour, will look absolutely magical. If you are traveling solo or with your family, you need to take interesting pictures to capture the memories. You can post these stunning images on your social media profiles and let everyone know that you are having a wonderful time.
All you need to do is take the right equipment, choose a perfect day, and have fun in the process. If you love the sun, the beach is the place to be! Now comes the difficult part, you are at your favorite spot on the beach, but you are not sure of the pose, outfits, background, or idea.
Don't worry because we got you covered with everything related to your beach photoshoot!
What to Wear to The Beach Photoshoot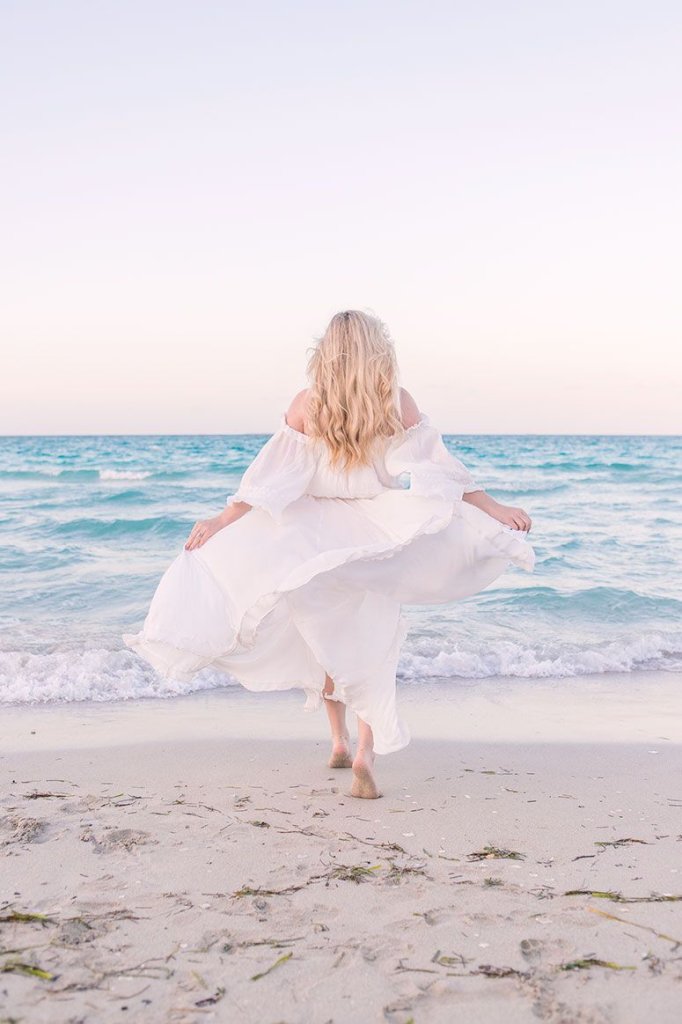 When it comes to a beach photoshoot, there are some unspoken rules that will make your photos look better. Follow these tips to have excellent results from your photoshoot:
Don't wear any clothes with logos on them, as this takes away the natural feel of the photos from a beach photoshoot. It is better to wear fewer accessories because it may not go well with the beach background and theme.
You can wear shirts, dresses or pants that are comfortable and if it is made of cotton, even better. If you wear loose-fitting clothes, it makes for relaxed photos, and you can try wearing printed shirts, as that will give a quirky feel to the photos. Women can wear flowy dresses, two-pieces, or swimsuits with minimal patterns. What matters most for a happy beach photoshoot and trip is your comfort!
If you are taking photos at sunset or sunrise, you can never go wrong with white clothes! You can alternately wear darker shades of red, blue, green, or yellow so that it looks striking against the soft beach background during the day.
If you are taking a couple of photos, since you want the focus to be on you both, try to wear clothes that are plain and without patterns. Decide on two colors for your outfits, and don't let them be multicolored because that will again be distracting.
For the photoshoot specifically, if you have tan lines due to being on the beach for a long time, you can wear outfits that hide them. These might be awkward if captured on the camera, but who is to say you wouldn't like it? So decide beforehand if you want your tan lines to be seen or not.
Beach Photoshoot Ideas that You Need to Try
1. Let Down Your Hair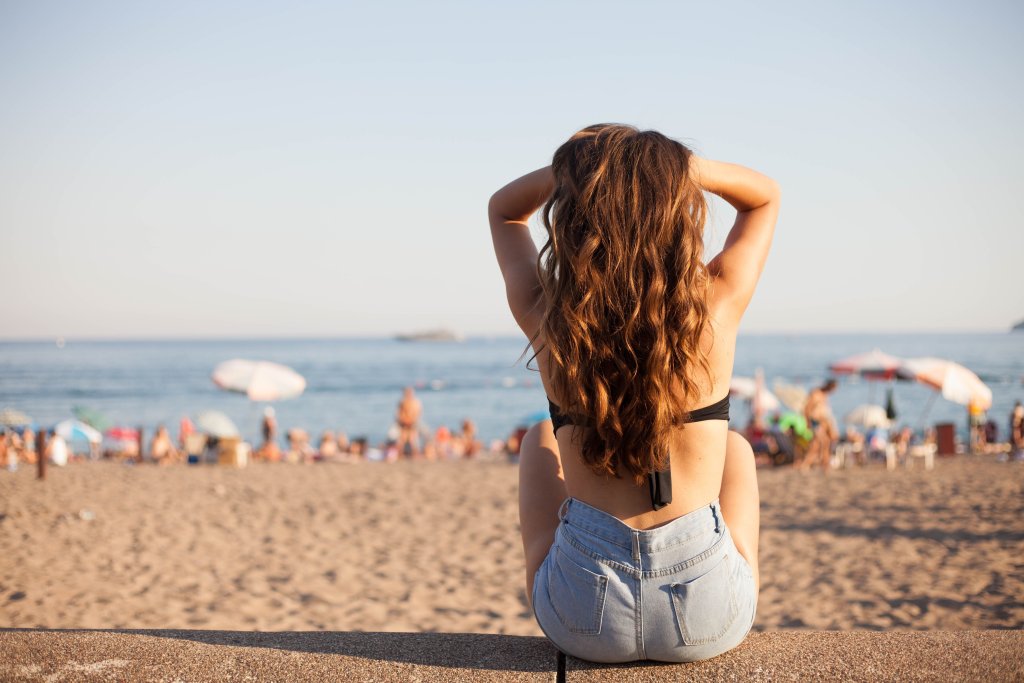 This effortless pose of letting down your hair on the beach has always been classic. It tells the story that you are having fun as you are smiling widely, and the wind makes your hair look natural. Make sure to run your hand down your hair so that you can make it look more voluminous. You can tie your hair in a ponytail or braid, but those will change the feel of the photo. While letting your hair loose gives a fun, playful, and carefree vibe, braids or ponytails make for more sophisticated photos. One tip is to wear a flowy dress or loose shirt that will also flow with the wind giving your photo a more interesting aesthetic!
2. Use Frames to Capture Moments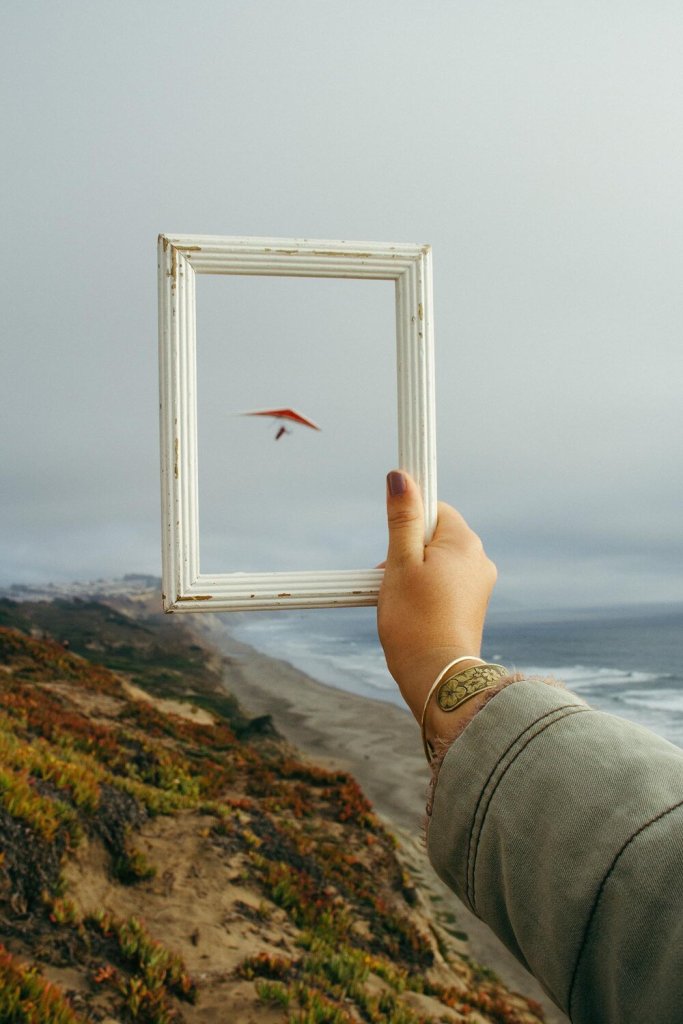 These can be used to highlight something essential or simply for a more interesting photo. The photo will also look different depending on the frame you use (vintage or modern). Vintage frames add a bit of nostalgia, while modern frames add a playful vibe. In addition, you can also make collage photo frames and use them. Play around with the frames to see which pose and location works best so that you can get memorable photos.
3. Palm/Coconut Trees Photos for a Tropical Vibe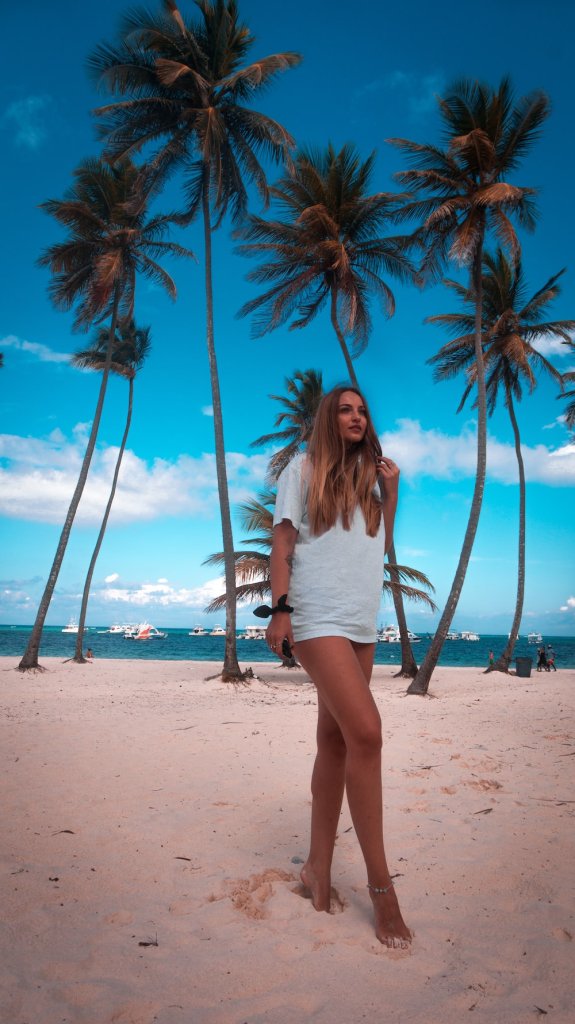 Palm trees and coconut trees are automatically associated with summer and the beach in our minds. Taking photos next to these trees will convey a positive mood and add a touch of elegance to your photo. Make sure that in this photo, a good stretch of the beach is captured. This can be done if you have a wide-angle lens. The best time to take photos near a palm tree/s would be a golden hour as the light at that time will make the tree/s look glorious and make you look stunning as well.
4. Surfing Boards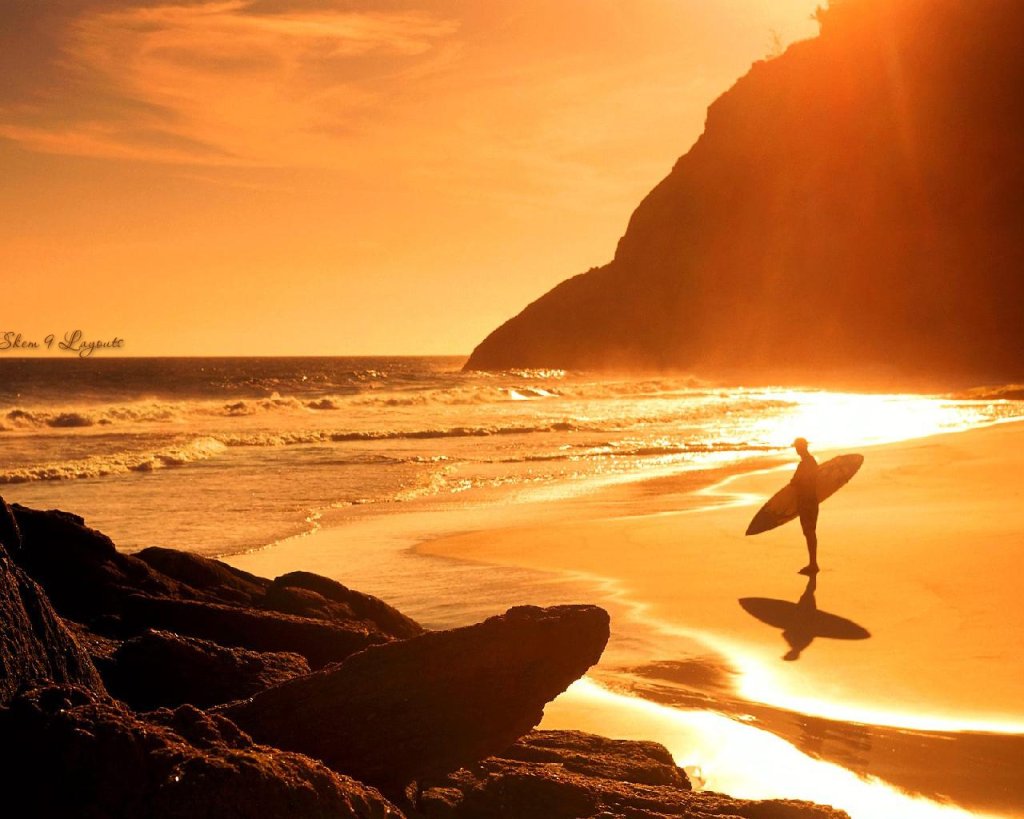 Surfboards, even if they aren't being used in the water, look extremely cool. As a result, they will be a good prop for a beach photoshoot. You can try taking a photo with a surfboard in a cool pose, such as you carrying it or running to the water with it. If you are a surfer, photos of you surfing will be awesome. But to achieve this, you need to have the right equipment. Your camera needs to shoot at least 4 frames in a second.
5. Sunsets and Sunrise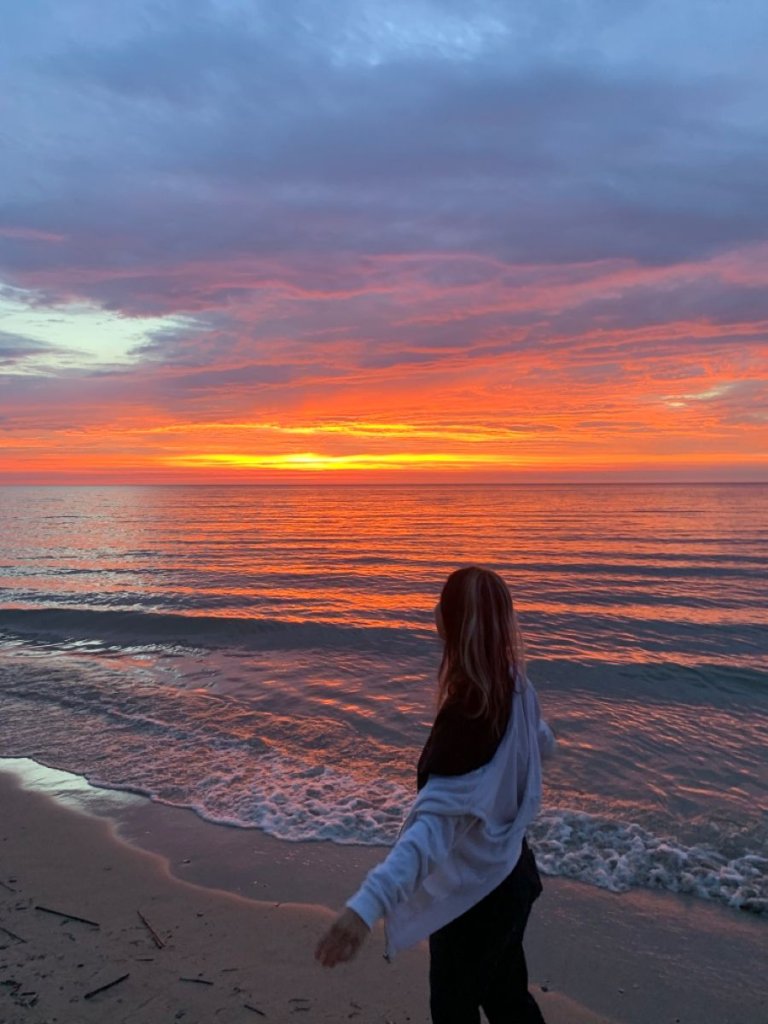 Sunsets and sunrise will naturally fill the sky with different colors like purple, orange, red, and yellow. If you can plan a pose during this time and take the shot, it would be extremely aesthetic and will be an instant stunner on social media. Try capturing photos of your reflection in the water or your silhouette, and the end result will be loved by all. The sky, its reflection in the water, the setting or rising sun, and you as the subject will make the most amazing photo!
6. Playing with The Waves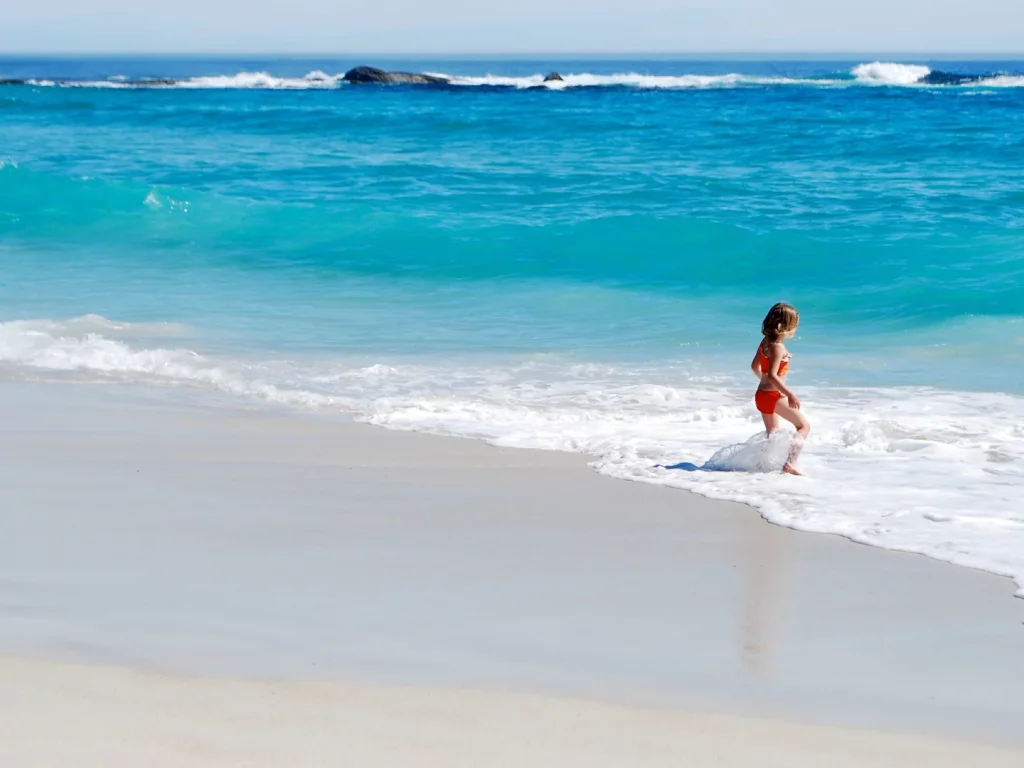 Waves are an attraction on the beach due to their constant motion and appearance. They look stunning if captured on video or reversed video. If you take photos with the waves and strike a pose like playing with them or putting your feet in the water, the photo will look beautiful. You can take photos from different angles as well, but photos from up above will work best.
7. Mermaid Photos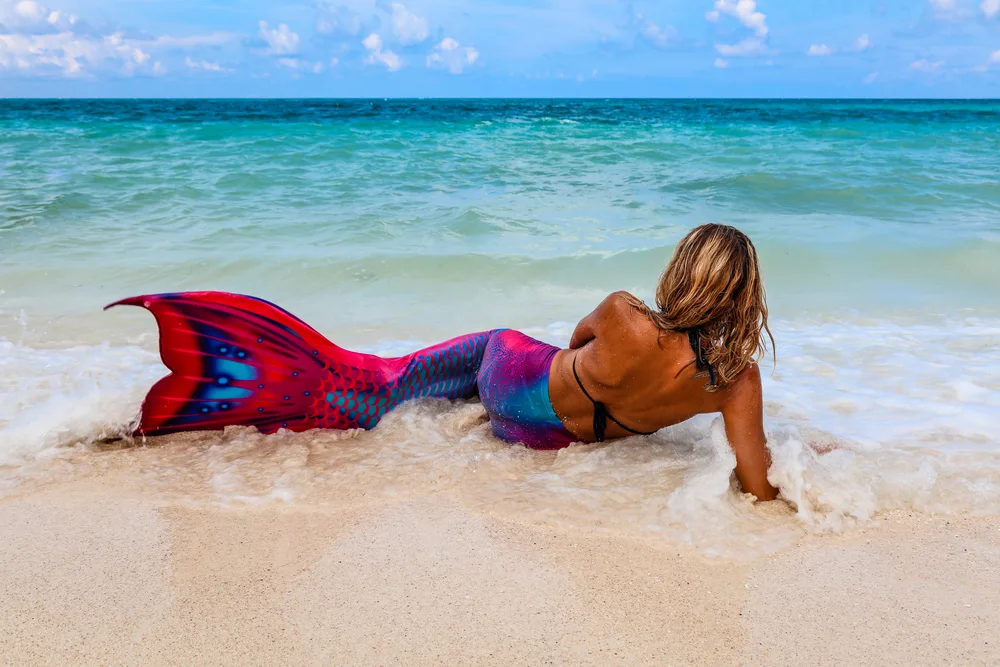 Mermaids are sea creatures that are half woman and half fish with a beautiful tails. You can try to replicate the lower half of the mermaid in the sand and capture that. This photo will be captivating, but it will require a bit of effort from your side as well. You have to lie in the sand for a long time, and you might need help to accomplish this pose. But if you can do it, try doing this in a location with a variety of sea shells, corals, etc., to get an authentic look. There are also mermaid dresses available, and you can try wearing these and sitting on rocks near the beach and have a photo shoot with this set-up. When mermaid poses come into the picture, it will blur the line between fantasy and reality and will make for absolutely captivating photos!
8. Underwater Photos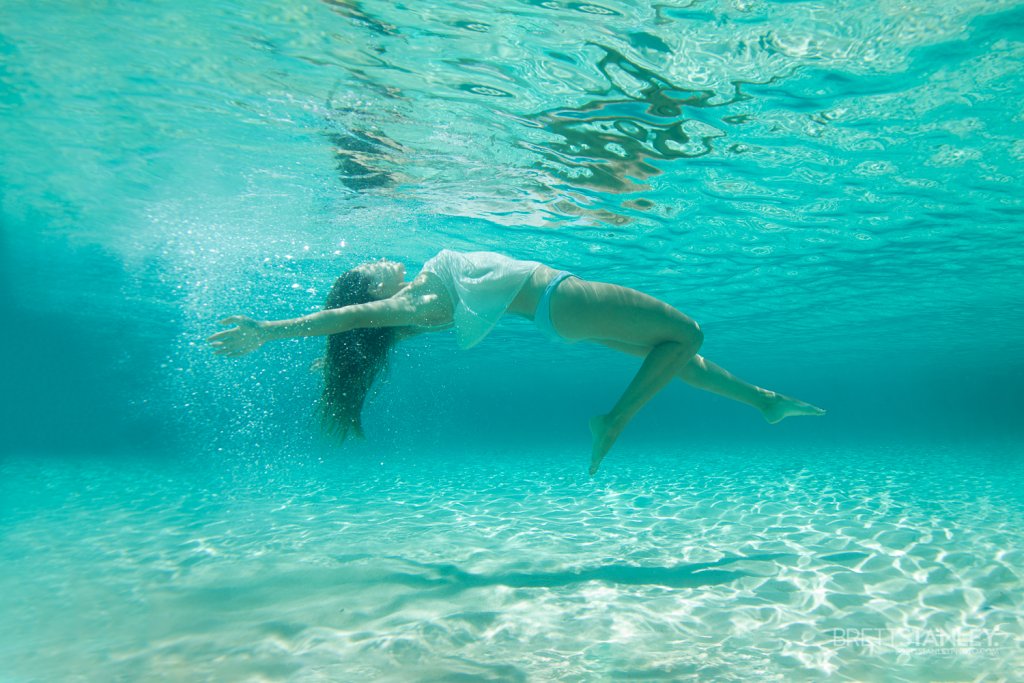 If you have the right camera equipment, the photos taken underwater will be very unique. You can try different poses in the water, and if you are wearing flowy outfits, the photos will turn out even better. In addition, you have an opportunity to capture the scenery underwater as well. However, this might not work well in all beach locations. Be careful about your equipment, and you will need help with this pose, but if you can pull it off, you will have great photos!
9. Build Sandcastles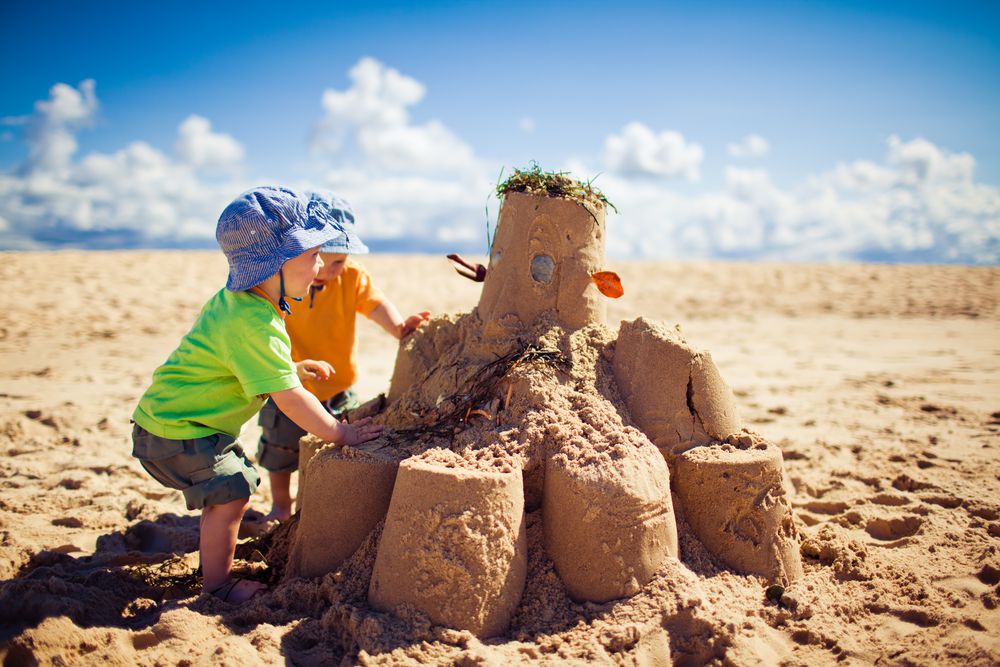 This pose will bring out your inner child, and the photos will capture the joy. Sandcastles make everyone remember their childhood beach trips. Recreating your happy childhood memories might be fun to try. If you take the photos during the golden hour, it will turn out even better! In addition, this is a great pose if you have little kids in the family and they are also on the beach. If they are the subjects of the photos, then you will not have a hard time capturing moments as well.
10. Walking on The Beach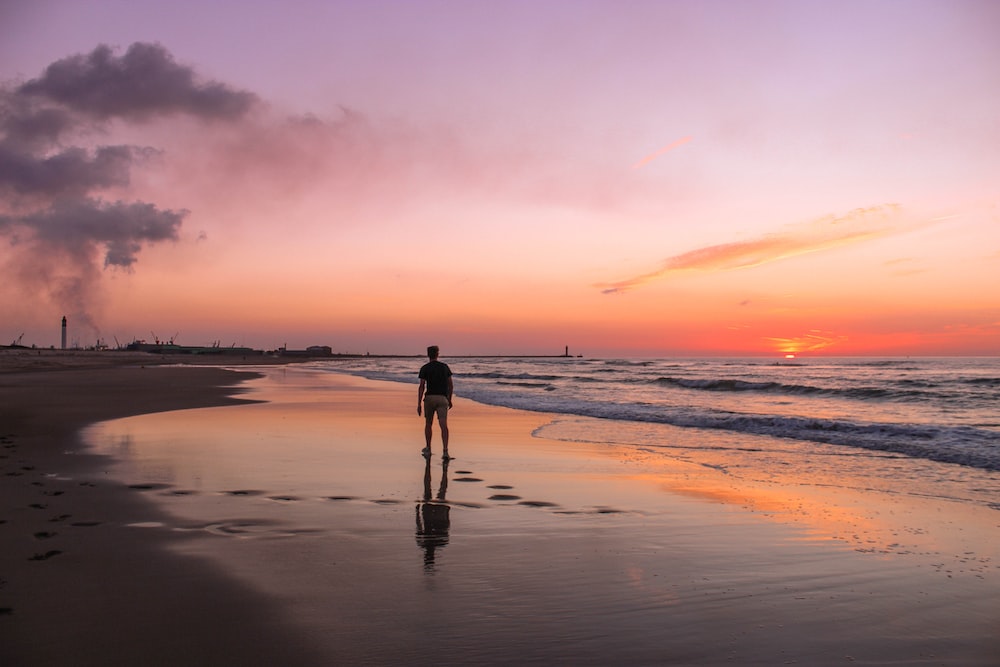 This pose portrays a lot of emotions if you are the only subject. Everything depends on the emotion conveyed on your face, as a sad look can make the photo look more pensive, whereas a happy emotion can make others also happy. You can let down your hair and wear a flowy dress so that the wind does a great job of making it fly. If you are trying out this pose as a couple, then there are several options. You can run towards the water, or away from it, on the shore, chase each other, etc., and all of these poses will make for romantic and fun photos.
11. Try out Different Cocktails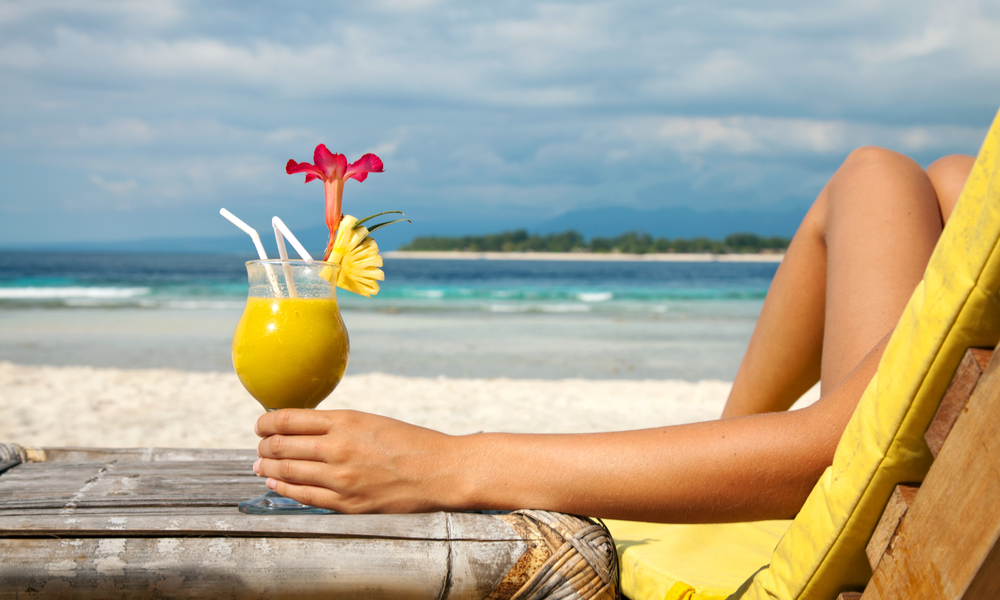 Cocktails will be very refreshing, especially in the warm sun. But they also look very aesthetic and social media-worthy. Therefore, you can try to strike a pose with your cocktail, and the photos captured will let people know that you had fun. If you are with another person, then both of your cocktails can be included in the photo. These will also add a pop of color to your photo and will be a great prop that is also delicious.
12. Play Fun Games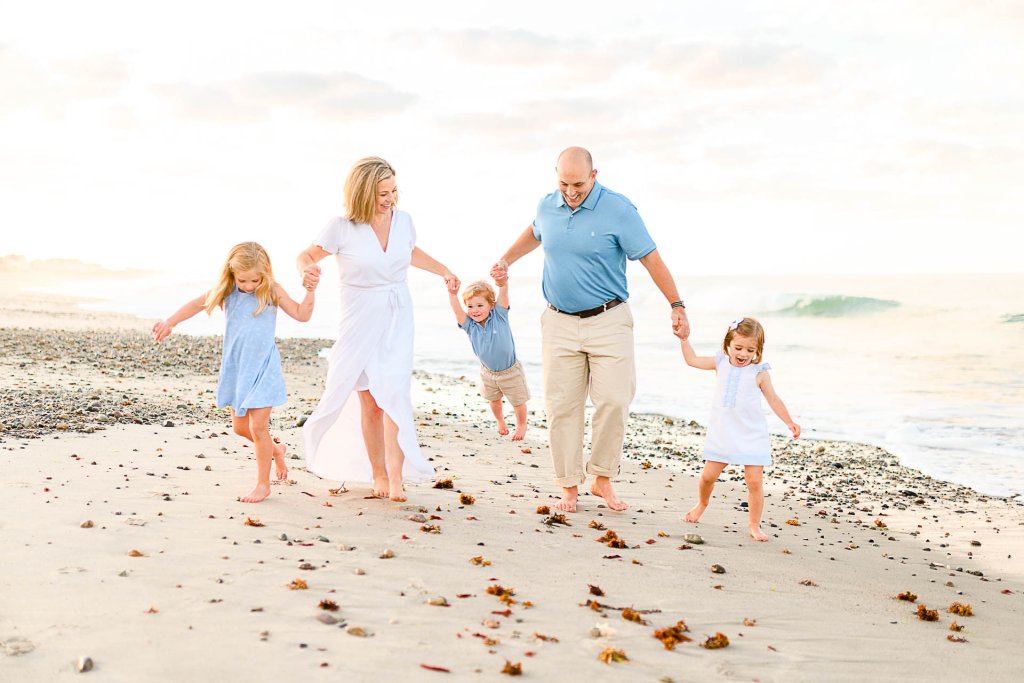 This pose will be very effective if you are with family or if you have some company. You can all try playing games like catching each other or building sand castles, or just any game that makes you laugh. This moment when it is captured will be very wholesome, and you can always look back at these photos and relive these amazing days on the beach that you spent with your loved ones. Candid photos will work best for this pose.
13. Bring Your Pets to The Beach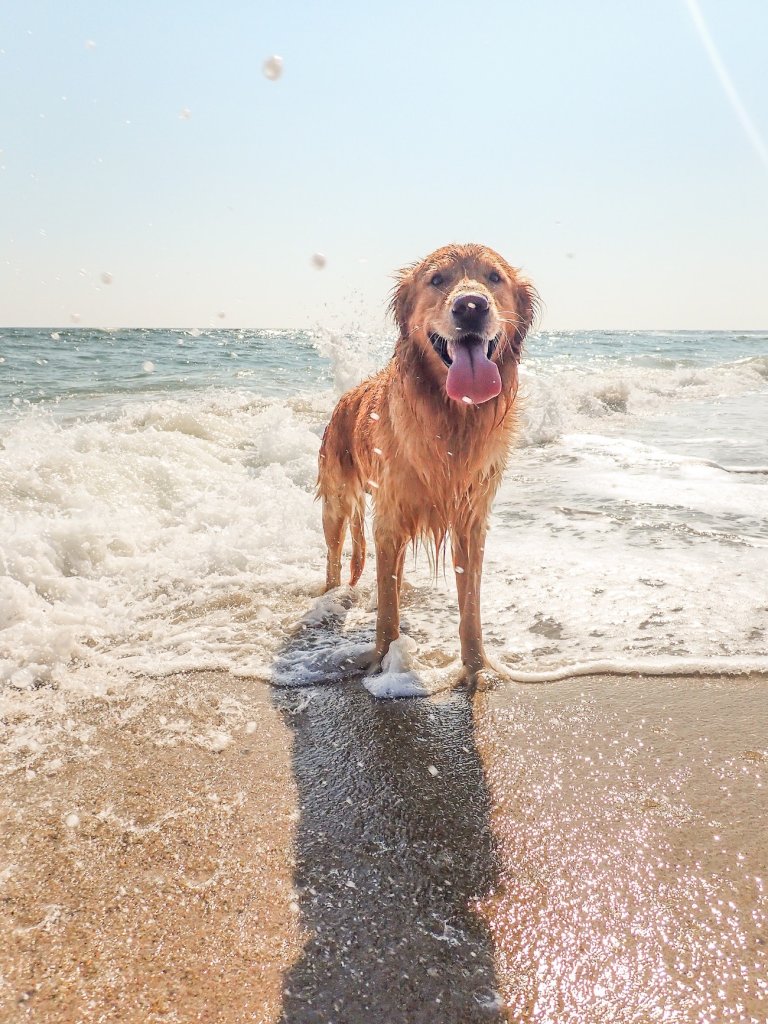 Pets may be very excited to run in such a big stretch of sand, but they may be afraid to go into the water. You can strike different poses with your pets, and almost every pose will work out. You can try playing fetch, chasing each other, etc. and the photos will be very warm and memorable as your pet's reactions will also be captured. As a photographer, you need to be quick and take photos as pets move rapidly, and you don't want blurry photos.
Summing It Up
Beaches have a special place in our hearts because they bring out our inner child as soon as we see the sand and water stretch for miles. We might have played so many games when younger, like collecting sea shells, pretending to be a mermaid, playing in the waves, chasing siblings or parents, etc. In a beach photoshoot also, these are the main elements, as the aim is to capture photos that will be memorable.
You need to be comfortable in what you wear to the beach also. For beach photoshoots, you can try wearing flowy dresses or printed shirts to get stunning photos. Make sure to take a wide-angle lens to capture the vast sea and stretch of sand.
Overall, plan your beach photoshoot early on to the very last detail, like outfits, location, props required, camera equipment, assistance details, etc., so that once you go to the beach, you can have fun!
Frequently Asked Questions
What Type of Outfits Should I Wear to a Beach Photoshoot?
Don't wear patterns or anything that has logos. Try wearing printed shirts, flowy dresses, or swimsuits. But regardless of what you wear, you need to be comfortable in it. Otherwise, the photos are not going to look good, and you will not enjoy the process as well. Make sure that the color contrasts with the beach's color palette so that your photo stands out and looks striking.
What Are Some Unique Poses for a Beach Photoshoot?
You can try some famous poses that don't require another person's help, like running or walking on the beach, letting your hair loose, playing with the waves, building sandcastles, taking portraits in the golden hour, etc. Or you can try some of the stunning poses like making a mermaid's tail out of the sand, playing with pets, surfing, etc. But both sets of ideas will look amazing in their own ways.
Would These Poses Work Well for 2 People Also?
Yes, absolutely! Most of all, these photos will work even if there are several subjects/people. In fact, some poses will look more striking if two people are there, for example, running on the beach or building sand castles. But some poses like surfing might be difficult to capture as it requires everyone to surf at the same time, which might not work out easily.