Lighting is a crucial factor in creating an impactful image. It reflects the tone, mood, and atmosphere of the picture. You can enhance the quality of your photos and videos with perfect lighting. The lighting you use for your photography and videography can be natural or artificial. Most photographers make the best use of natural light to create a noteworthy picture.
Some photographers combine natural and artificial light to enhance their outcomes. Mobile phones are the most common devices used to capture photographs and videos. Every mobile manufacturing company makes an effort to develop front and rear cameras that give you the best quality photos.
This blog explores the possibilities of enhancing the quality of your photos by merging your camera lights with a detachable flash. Is it possible to add dynamic lights and upgrade the outcome of your smartphone?
Let's find out!
Why is the Camera Phone Flash Not Enough?
Mobile companies bring multiple variations in camera and light design. They add multiple camera lights in the front and rear areas to give the best outcome. However, those lights can never change the dimension like detachable lights. Camera lights are straight, one-dimensional, and harsh. They fail to capture the object's beauty by missing out the focus on different angles.
This limitation of the phone light pushes a photographer to add a detachable camera flash. These added lights play a huge role in getting the expected outcome in photography and videography. You have the freedom to control and manipulate the lights throughout your capturing journey.
Benefits of Having a Detachable Camera Flash
Having a detachable camera flash in your phone will save you from investing in a costly professional camera. Yes, you heard it right! It will upgrade the quality of your photos and videos. This independent source of light will provide dynamic settings to explore. It will give you the freedom to take photographs from multiple lighting angles and select the best outcome.
If you are new to this journey of using a detachable flash, it is crucial to understand how to select the best one. The choice of an independent flashlight depends upon the purpose for which you are buying it. Some of the crucial aspects to consider before you buy a detachable light are shoot location, traveling involvement, the type of video you are shooting, and much more.
Here are some of the best detachable camera flashlights for smartphones you can select from.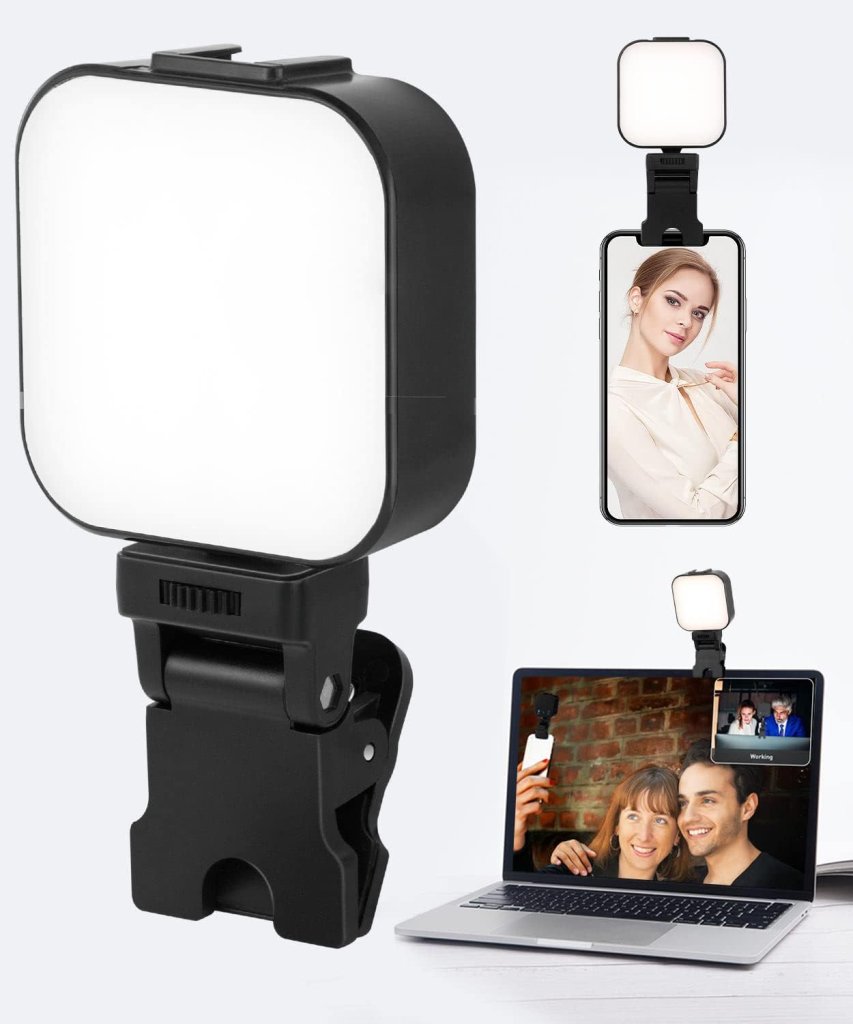 If you are looking for something simple to begin with, this rechargeable selfie light is best. With a battery life of 5 hours, it can be used with laptops and tablets, too. It will give you the perfect motivation in your photography journey by adding brightness. Begin by recording your memories with family and friends with the help of this light.
64LED provides five levels of brightness to create a different atmosphere for a perfect picture. The screen clip will easily connect with any gadget and enhance the brightness of your object. The device is easily chargeable with a USB or Type-C Port.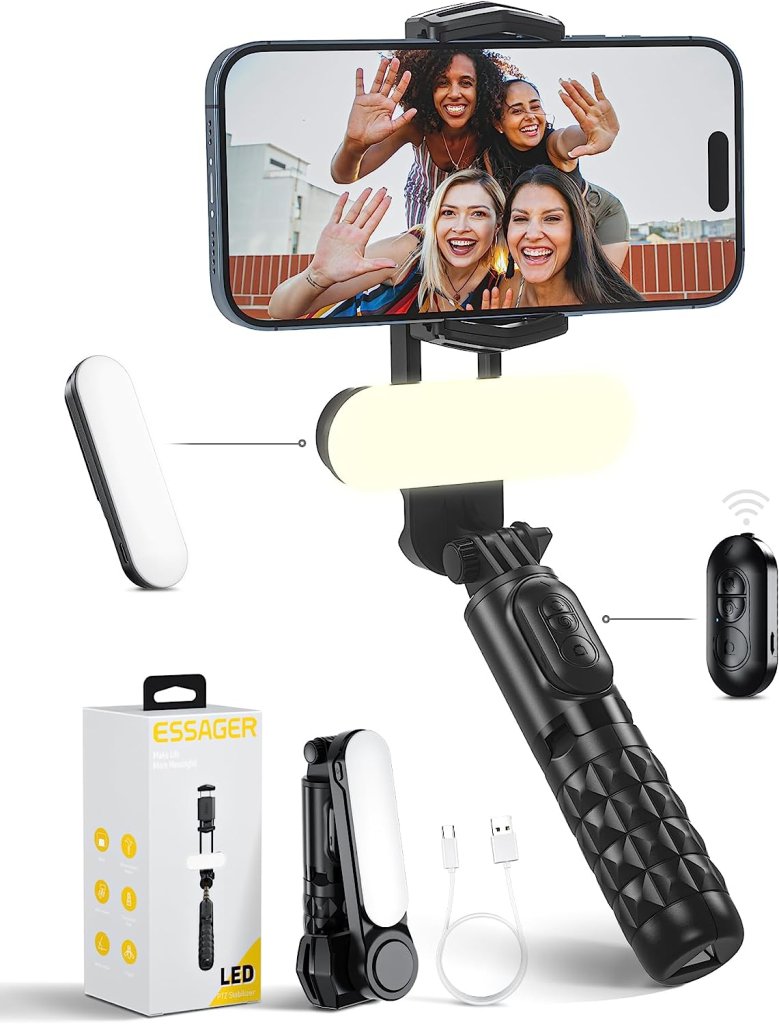 Are you someone who travels a lot and loves to create Vlogs? This gadget is submerged with a fill light to make your travel shoots easy. With 360-degree automatic rotation, capture the best angles of your journey. It is the best product for a solo traveler looking for a photographer. It helps you take photos from afar by extending it to a certain distance.
If you are afraid of messing up the videos and photographs due to shaky hands, selfie sticks are the best option. The camera attached to the stick assures steady and perfect pictures. Moreover, the light in the front and rear is adjustable according to the need of the atmosphere.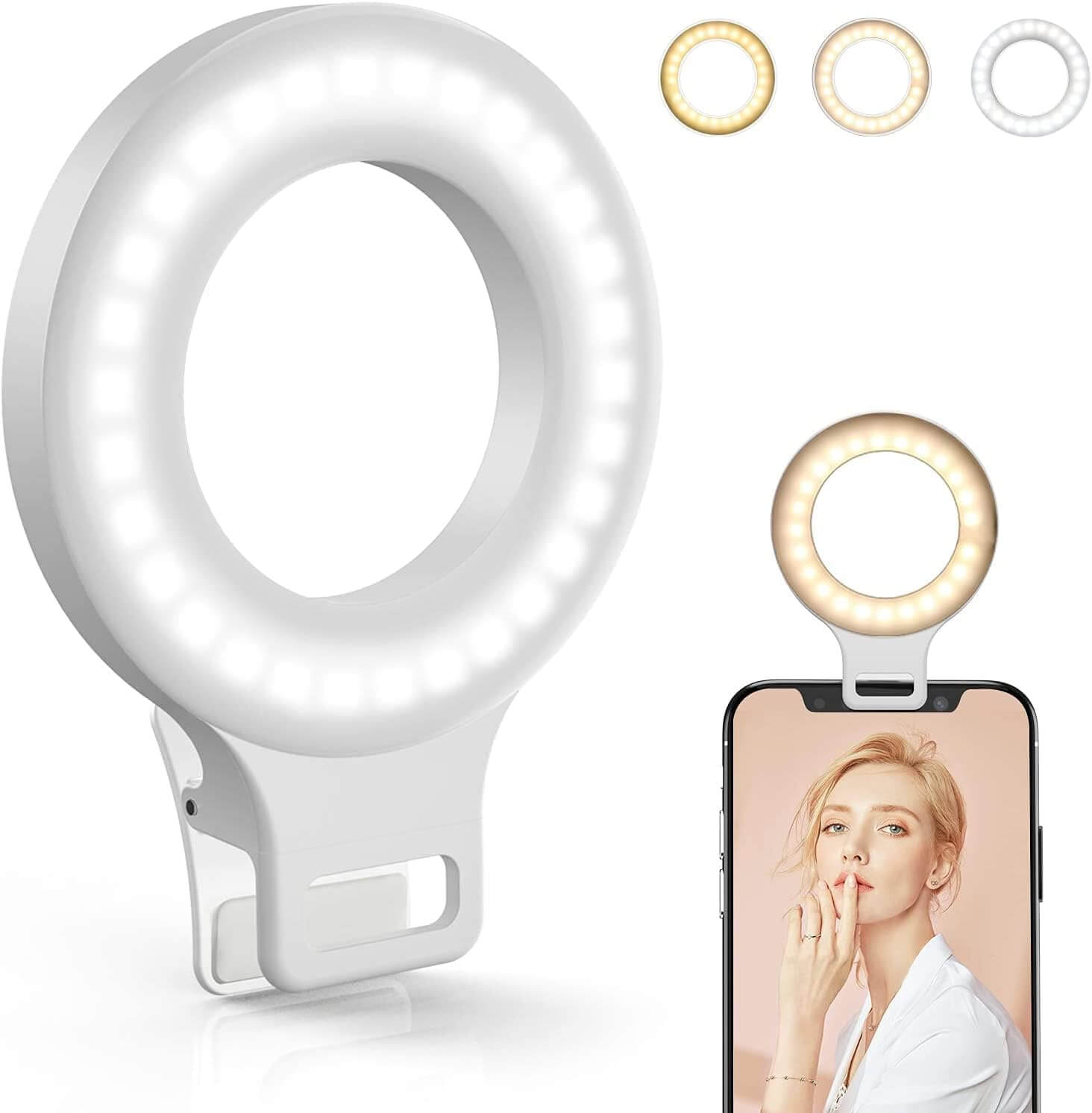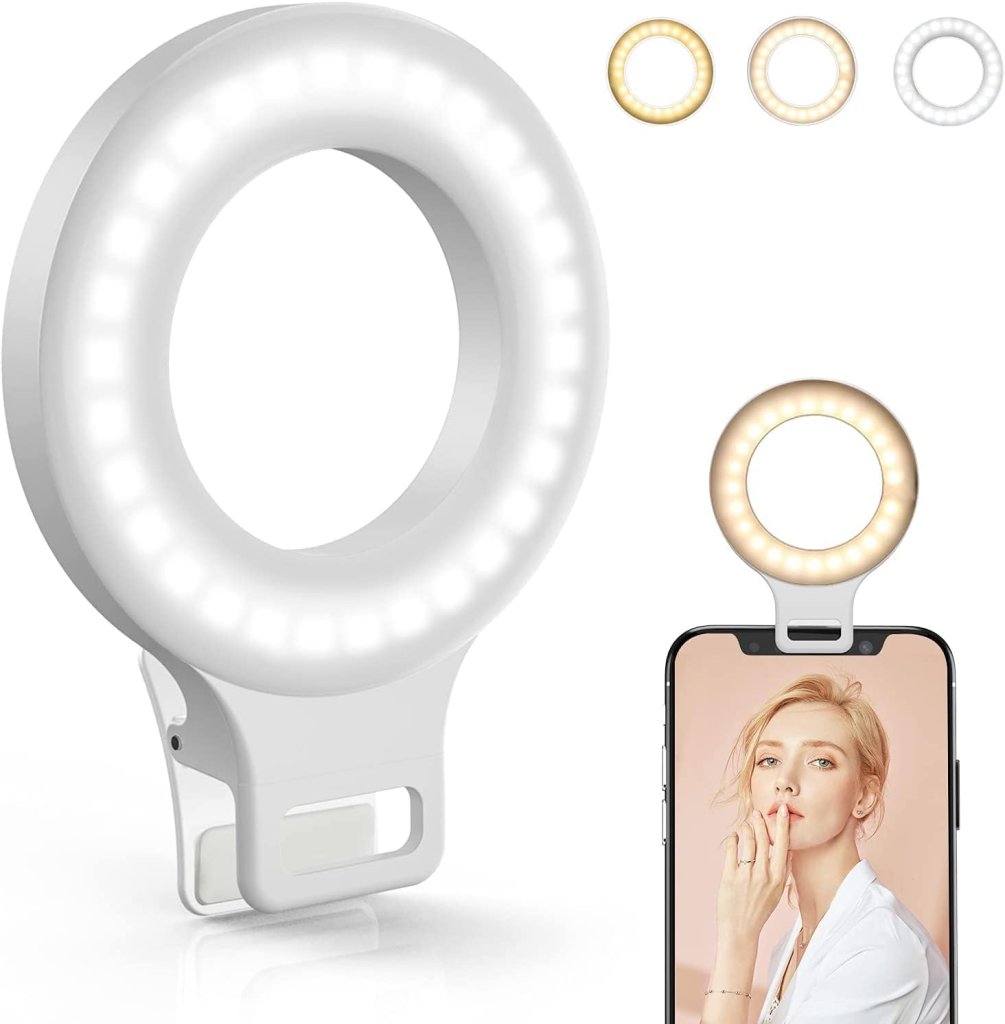 Are you an influencer making videos from the comfort of your home? This additional gadget ensures that you record high-quality videos and photographs. Simply add this ring light on top of your phone. Connect the phone to your tripod and create the magic.
With 3 unique light modes, it provides 5 levels of brightness. You can adjust the settings depending on the time of your shoot and requirements. It has a 1.38-inch clip to connect with various electronic gadgets. Share your creation with the world in the best quality photos and videos using this selfie ring light.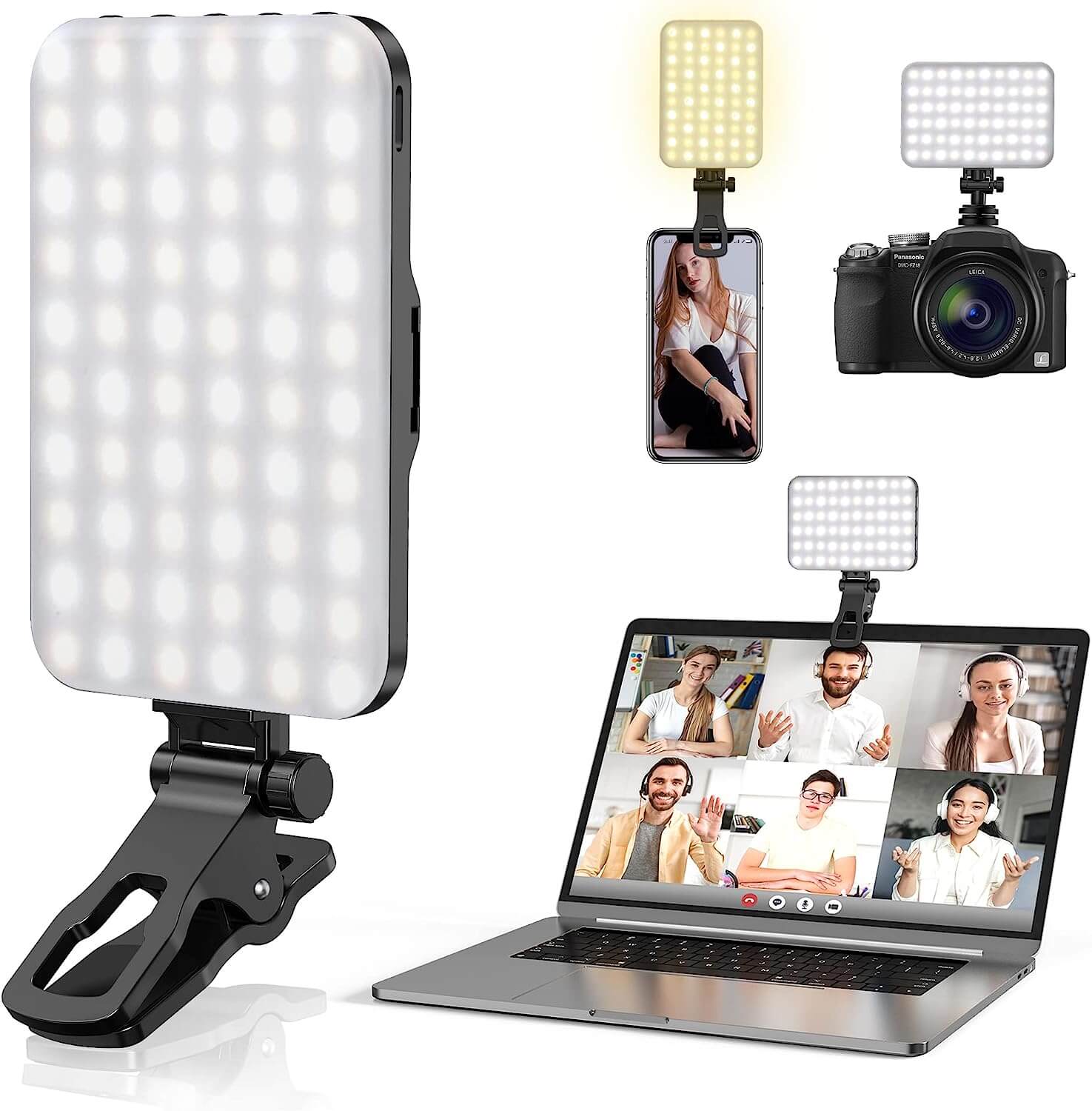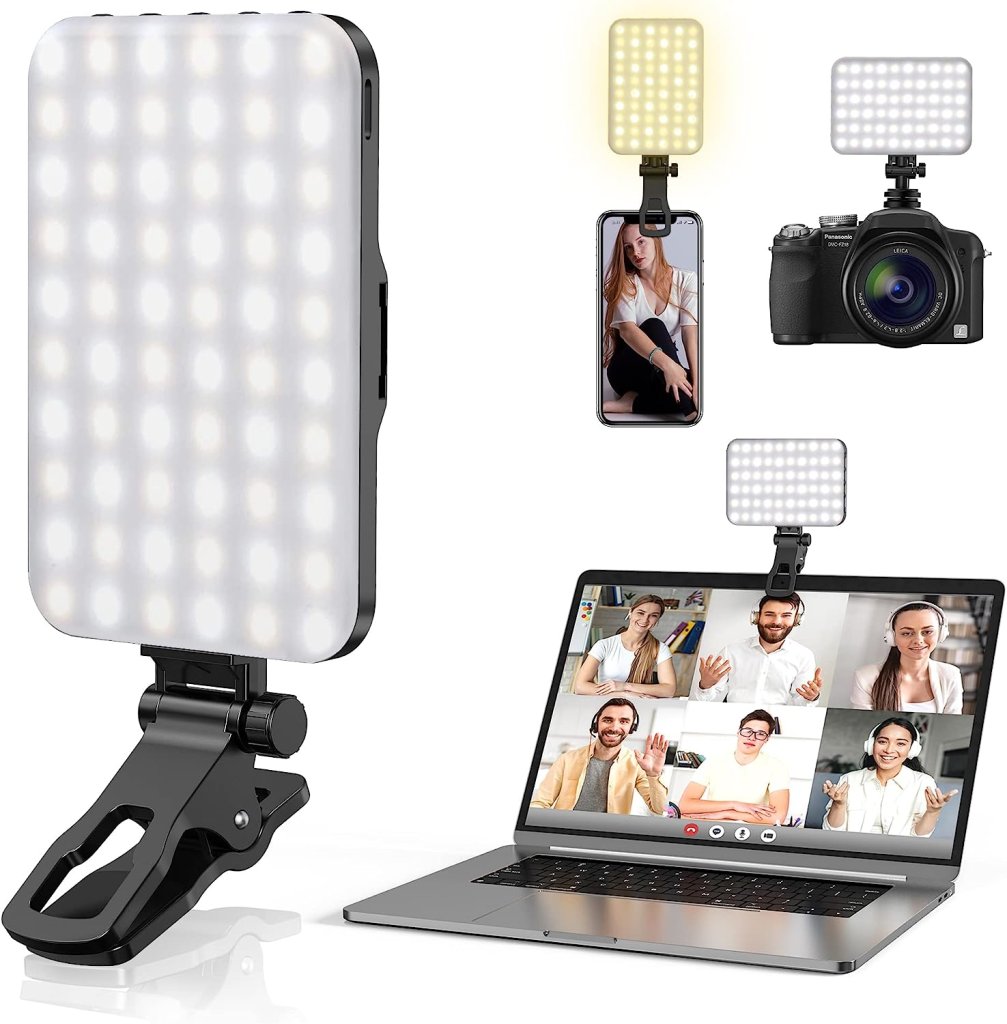 Are you a professional who has to conduct multiple video calls throughout the day? Looking your best is necessary as you present your opinions and views in these meetings. What else could be a better way to add brightness to your videos than using this portable fill light? Carry this light as you travel and keep the quality of your videos upgraded.
It has seven light modes and ten brightness levels to suit the changing environment. With 60LEd and 2200 mAh rechargeable battery, it gives you the best outcome for continuous usage of 2 hours at 100%.
You can also use them for your live streaming and video training sessions. An optimum resolution and clarity in your streaming will keep people hooked till the end.
If You Are Creating Something, Do It in The Best Possible Way!
Whether you capture memories, create content, or share an online session, make it the best experience for the viewer. Let the quality of your work entice them through its upgraded quality and best lighting. Make it a habit to carry your detachable camera flash wherever you go. After all, it's small and easy to carry in your bag.
It doesn't matter whether capturing or recording is your passion or profession. What matters at the end of the day is how people feel after looking at your creation. This will be a small investment that you make to get the best long-term results.
Get ready to receive compliments after investing in this useful, handy gadget. So, which detachable camera flashlight are you planning to bring home?