Halloween is not only a time dedicated to spook-filled fun but also to exploring creative photoshoot ideas. We are used to seeing the internet bombarded with a variety of Halloween photoshoot ideas for couples.
It is also a great time to try out a variety of couple shoot themes with your partner. But pulling out a storytelling element in a Halloween couple shoot is not an easy task. But if you give it some thought and work out some ideas based on mutual interest, you can easily perfect a Halloween couple shoot with a storytelling element.
In this article, we are going to see what elements you should consider to carry out a stunning Halloween couple shoot.
Making a Halloween Couple Photoshoot
As we all know, Halloween is that time of the year that reflects a spooky and eerie atmosphere. Make sure to maintain this mood while planning a couple of shoots, as it is mandatory.
Let us walk you through some important steps to consider while creating a storytelling element in a Halloween couple shoot.
1. Start by Choosing a Theme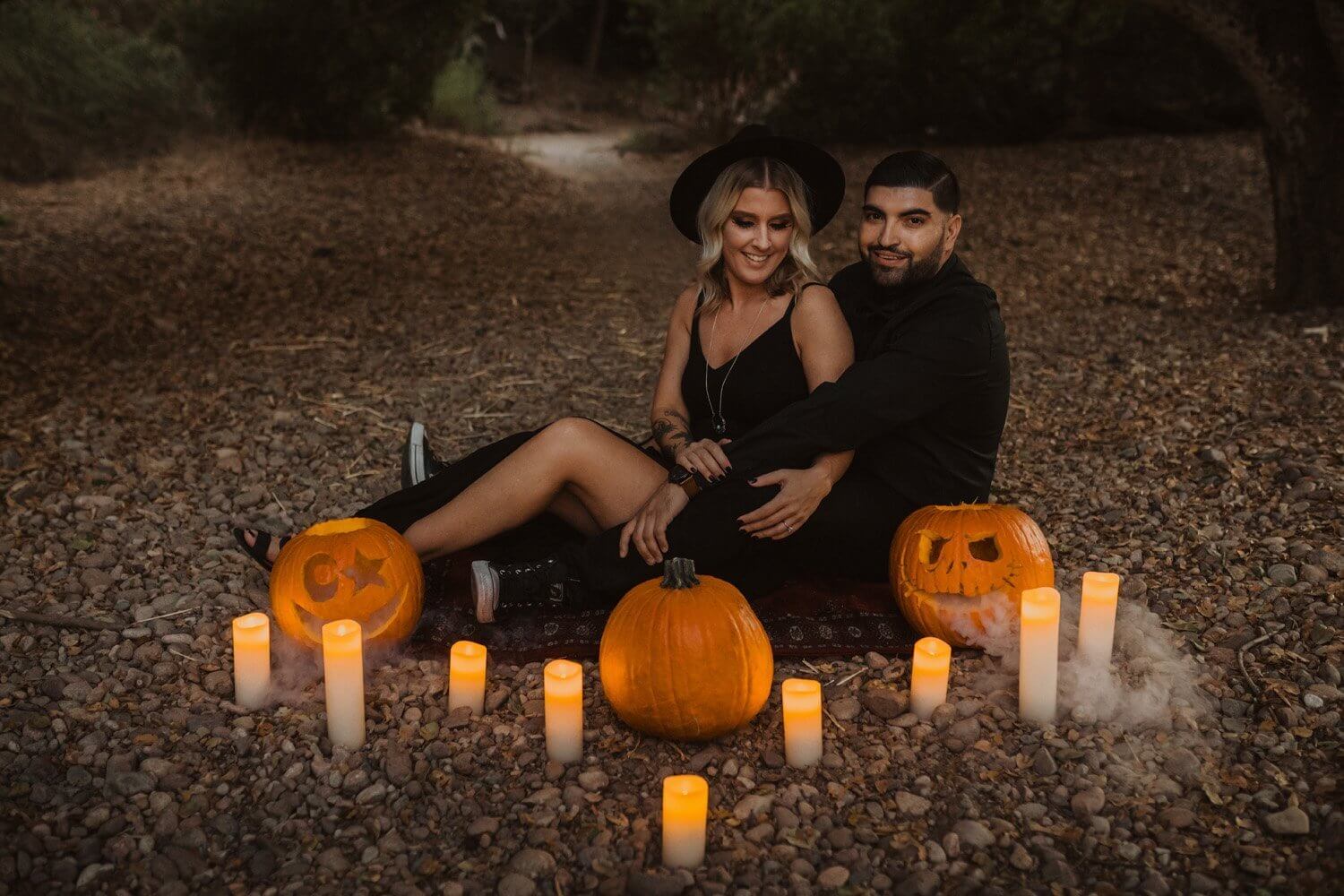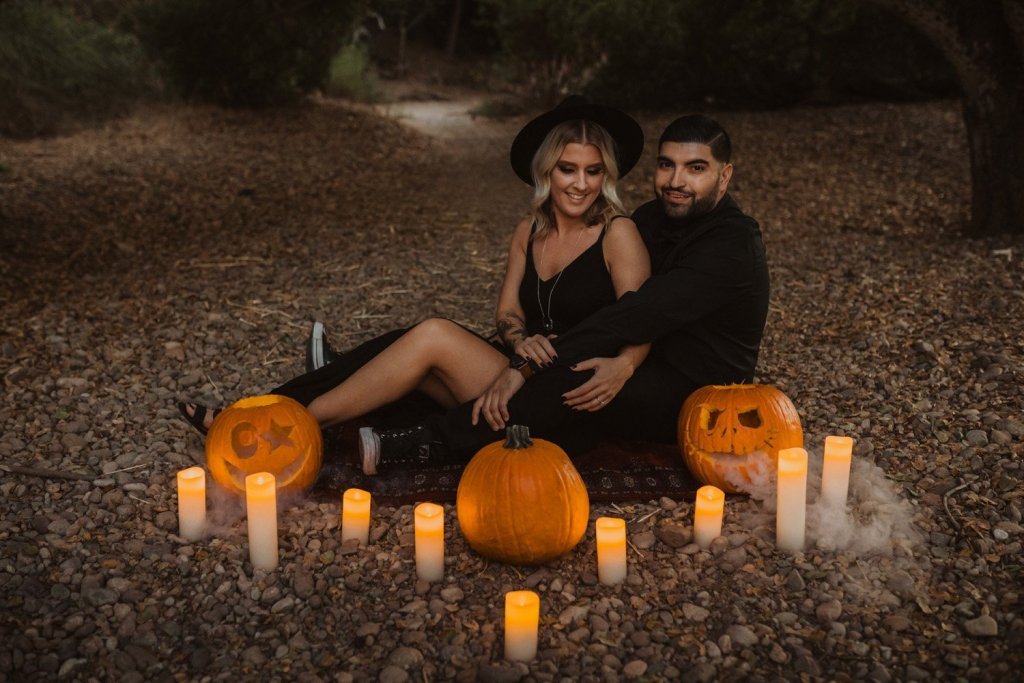 The first step in planning a Halloween shoot is to finalize a theme based on your mutual interests. The best way to do this is by talking to your partner and finding common ground. You can choose any backdrop for your shoot, like gothic romance, classic horror, fantasy, etc.
2. Looks and Makeup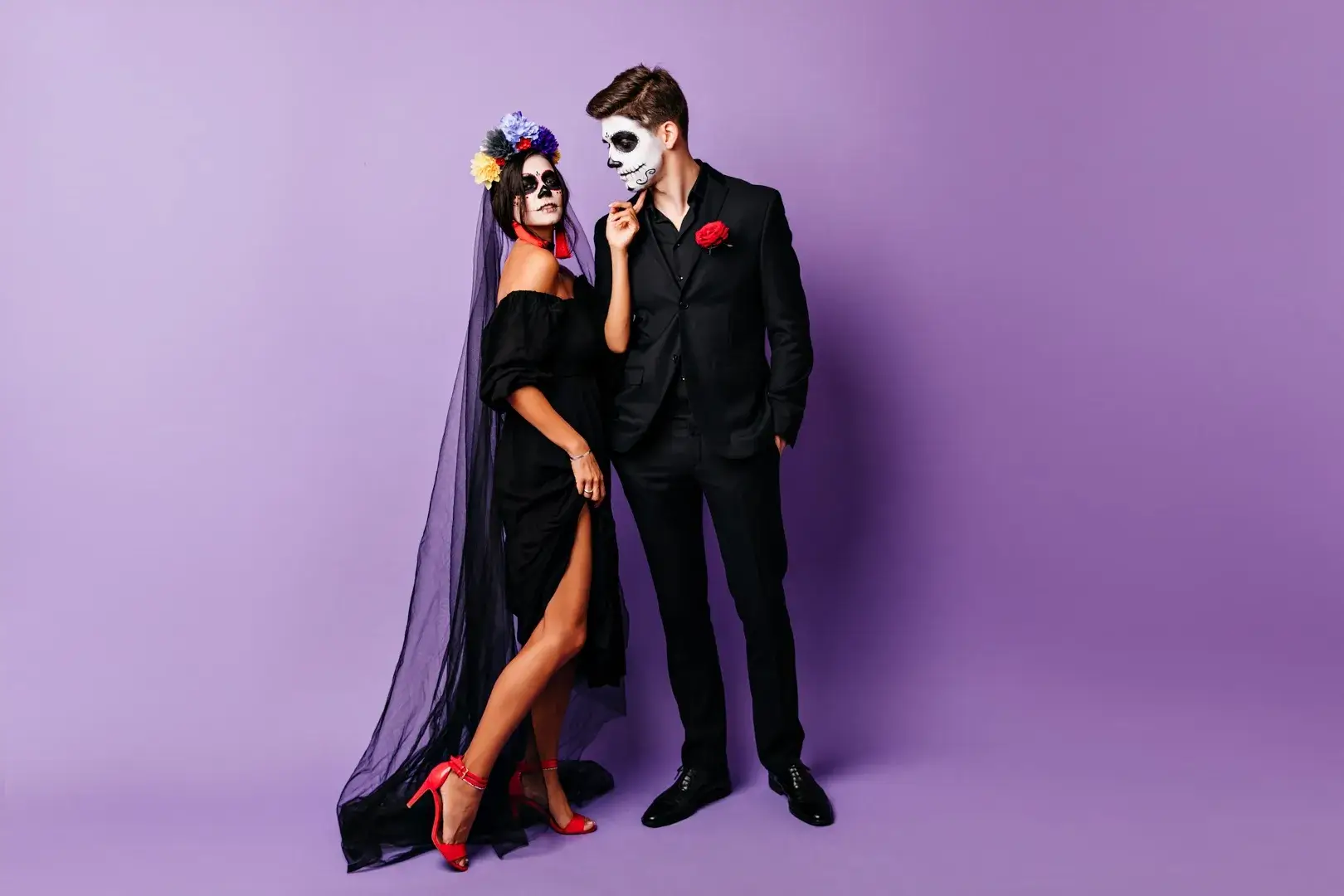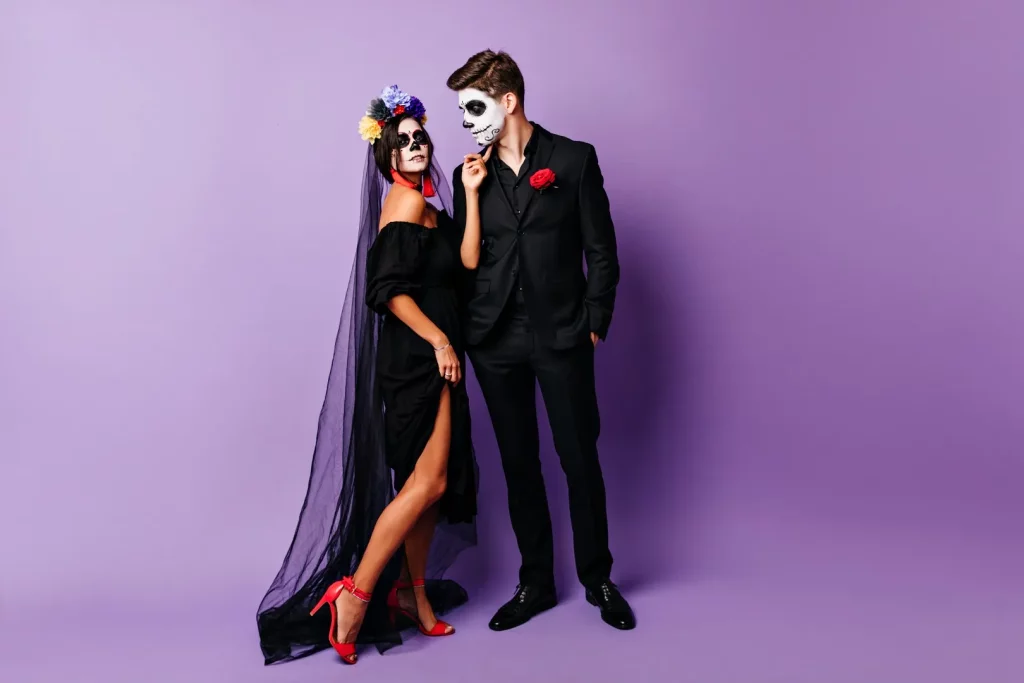 One of the important elements when it comes to Halloween costumes and shoots is deciding on your costume and makeup. The theme you chose together can give you an idea of how you should look. Though this might take some time, put your efforts into choosing the best costumes and looks. You can try the usual and effective makeup tactics, such as stitches, dark eyes, etc., to match the horror mood.
3. Location and Properties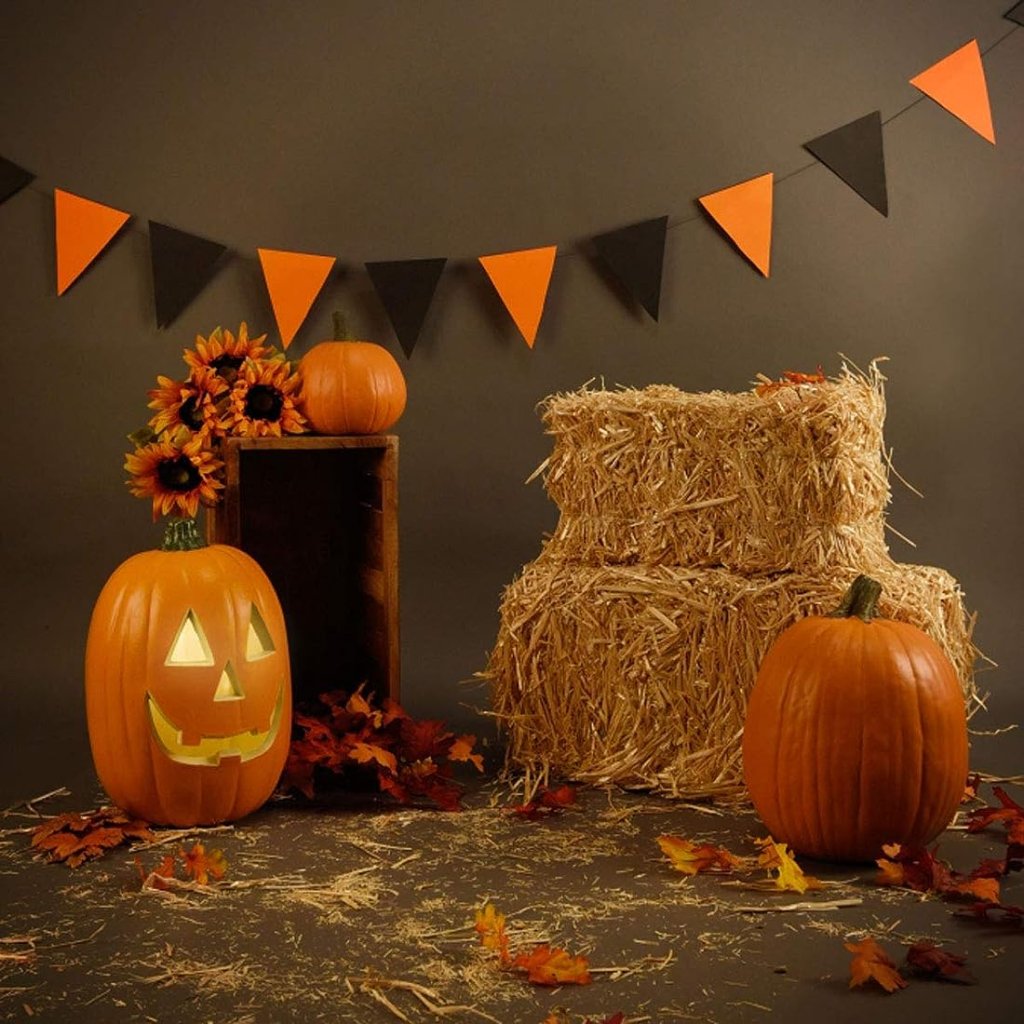 Once you have a theme and costume ready, the next step is to pick the right location. An abandoned building, an eerie castle-type structure, or even a forest can match the eerie vibes you want to include in the shoot. It is important to add matching props in the frame, such as Halloween pumpkins, spears, broken or old furniture, cobwebs, etc., to fit perfectly into your theme.
4. Lighting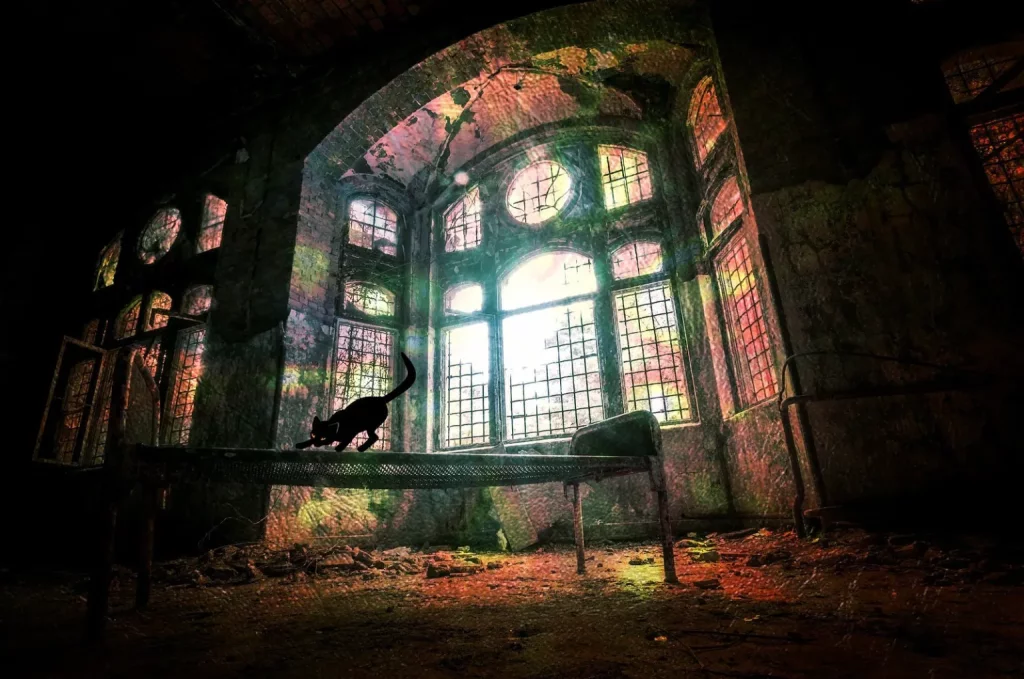 Perfect lighting can elevate the mood and overall output of your Halloween shoot to a whole new level. Hence, it is advised to put in some extra effort for this step. Again, it is your theme that determines the kind of atmosphere that you require for your shoot. You can play with shadows and undertoned light sources to create a mysterious effect.
5. Make Use of the Details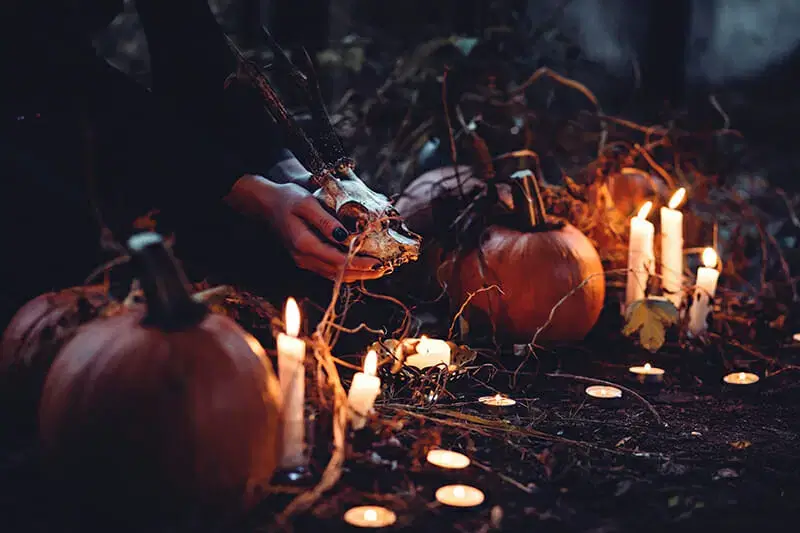 Capturing the details of the setup can give life to the overall narrative of the shoot. You would have put a lot of thought into picking up the right jewelry, costumes, and properties. What is the point of including them in the shoot if they are not captured properly? Make sure to capture all the details to give a natural feel to your narrative. Let everything blend in your pictures so that no part goes unnoticed.
6. Narration and Acting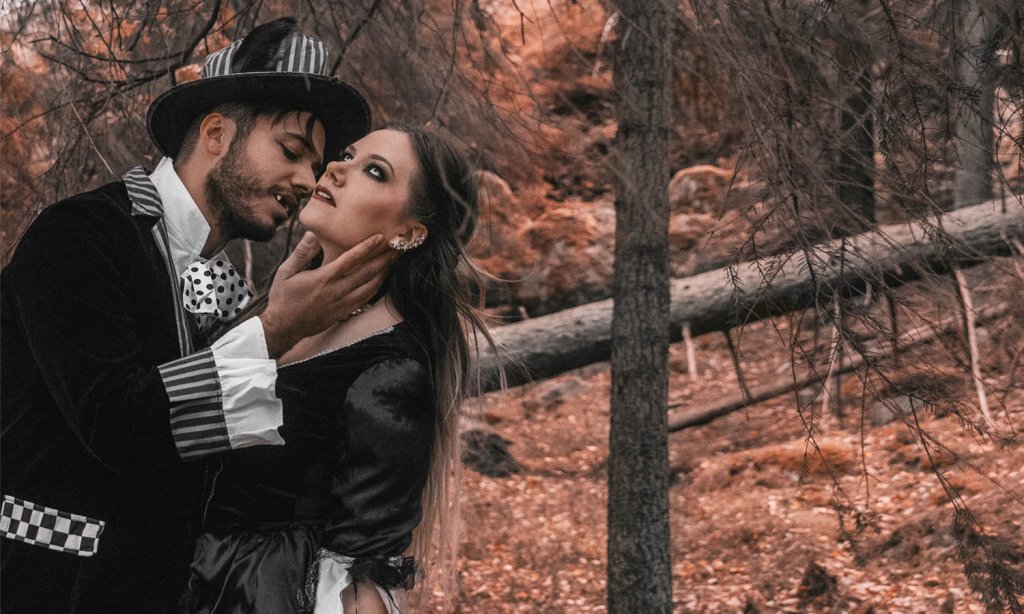 Here comes the important part of this topic: storytelling. A well-planned script is always needed to pull off something seamless and impactful. To inject a storytelling element into your shoot, you can plan to click photos that share an interesting narrative. Let your photos tell a story in the sequence in which they will be presented. You can build up a plot, click some shots that depict various incidents, and then walk to a befitting climax. You can give life to a story by reacting to situations and posing to depict actions and dialogue.
Expressions and body language are things you should get perfectly right in this part. Work on your acting skills by rehearsing the shoot to get it done neatly.
7. Editing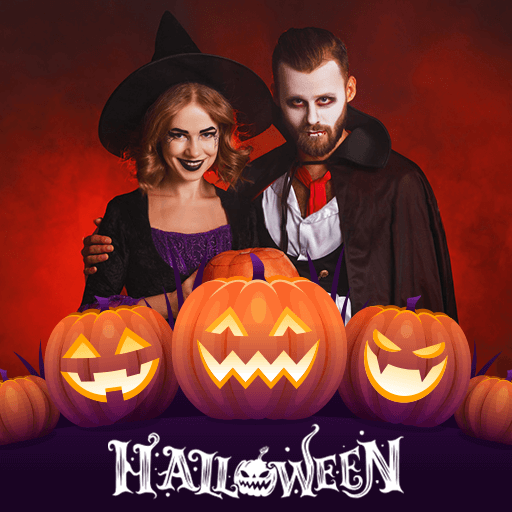 This stage can actually work magic on the photos you have taken during the shoot. You can decide how each photo of yours should look during the editing phase. You can adjust contrast, saturation, colors, etc., to make the photos suit your theme. You can also try various filters. If you want a retro look, you can add a black-and-white filter to the photos. This can make a gothic-romantic shoot look more natural.
8. Presentation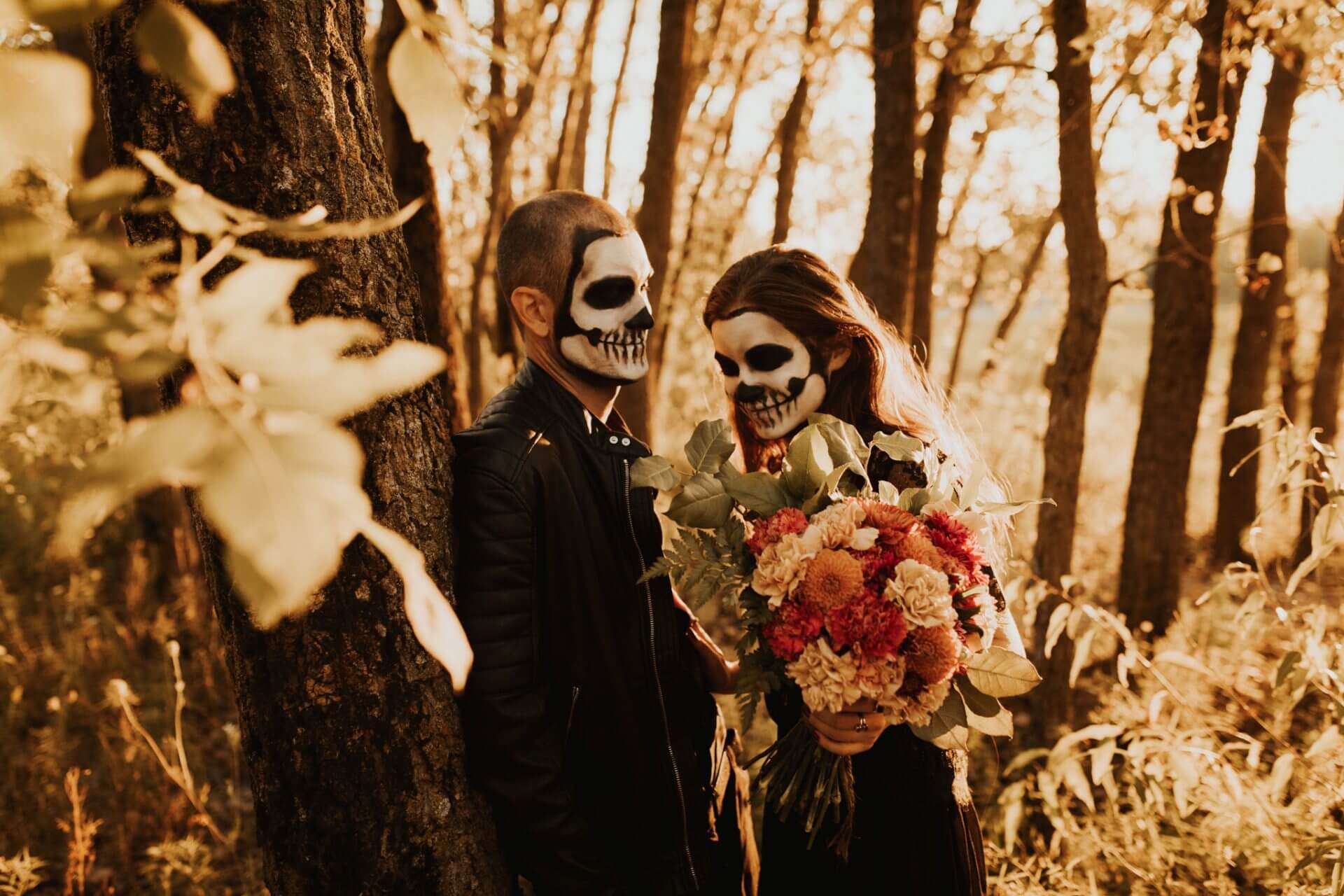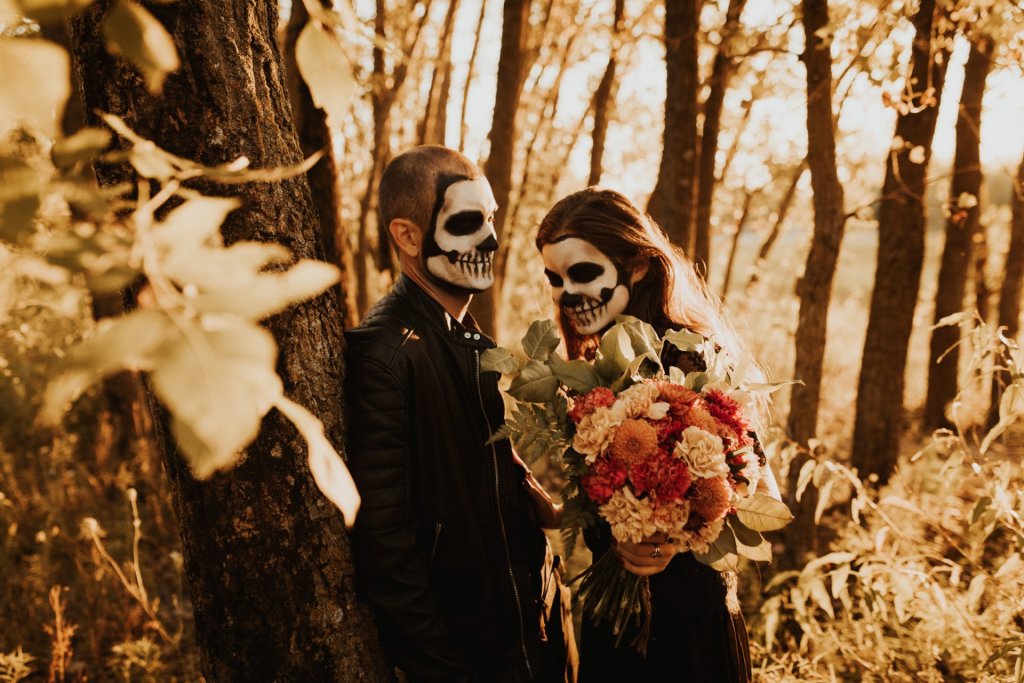 The last part of a Halloween couple's shoot: No matter how much effort you have put into making an impressive couple shoot with a perfect Halloween setup, it is the way you present the shoot that makes the final impression. Plan all the photos in a sequential way that matches your story. Don't hesitate to remove the clicks that you find extra, even if the pictures look good.
One odd picture can take away the flow of narration. There are plenty of ways for you to present your couple shoot. You can choose to display the photos in an album or as a slideshow.
Final Word
A neat and perfect Halloween couple shoot with a storyline can be executed well with a good team. Make sure you have a very good photographer with you to get quality output.
If you are confused about the theme you should go with, go through all the prominent movies, shows, and cartoons that fall under the horror genre. You might find a lot of interesting characters you can enact as a couple.
If you can dress up as Enid, you have a great couple of characters to portray for the Halloween shoot! We hope this article was helpful for you in setting up a Halloween couple shoot with a storyline.