The demand for GoPro cameras is at its peak, but it brings along so many queries with "how to check the health of GoPro battery" heading the list. This not only concerns newbies but also professionals.
It's great to have a new camera, but checking the battery life over a period is crucial for timely maintenance that ensures longevity. Apart from that, if you're considering purchasing a refurbished GoPro camera, knowing the battery's health will help you make an informed decision and help in bargaining the costs too.
Well, if this query is your primary concern, too, we have come up with a solution that's easy to follow. So, without wasting much time, let's quickly dive and explore the steps to check the health of a GoPro camera battery.
Steps to Check the GoPro Camera Battery Health
Remember, when saying battery health, we weren't referring to the battery percentage; it is simply the indication of the period your battery will survive. Here are the steps to check the same:
Step 1: Turn your camera 'ON.'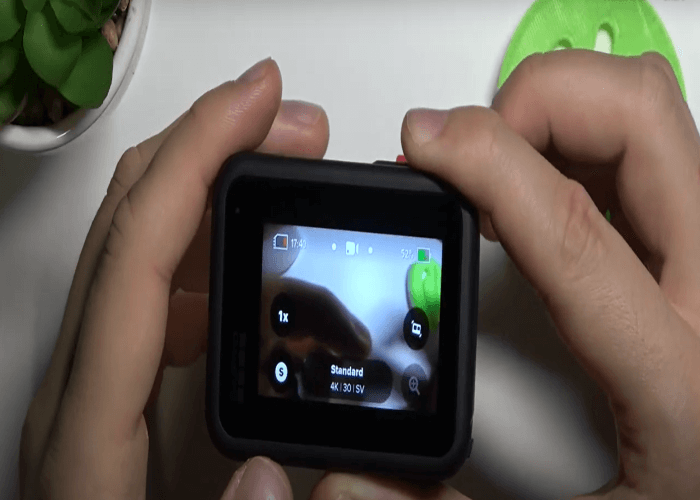 Step 2: Open the 'notification panel' by dragging downward from the notch.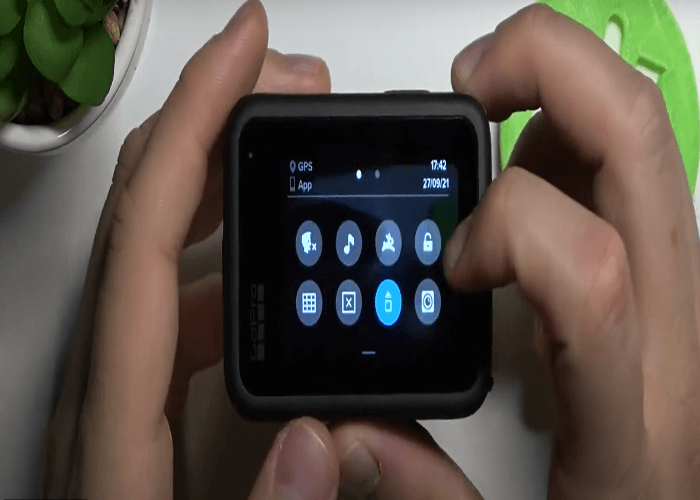 Step 3: Slide to the right and click the 'Preferences' option.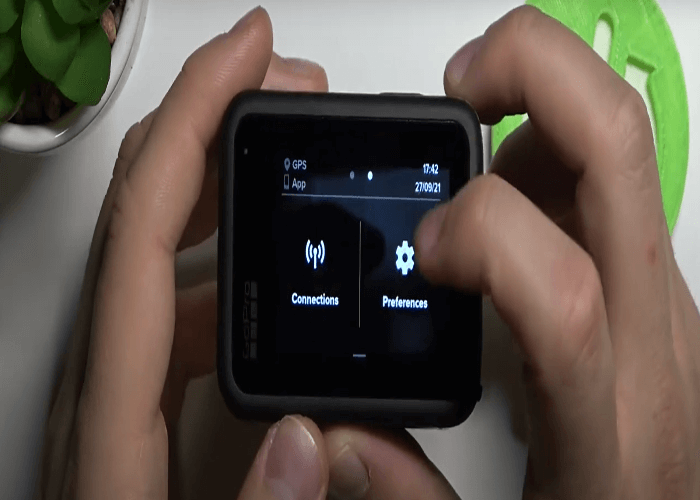 Step 4: Scroll down and click on 'About'.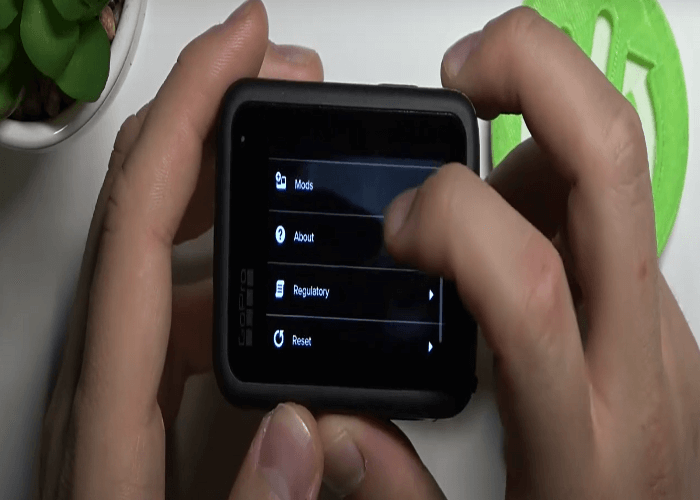 Step 5: A 'Battery Info' option will be displayed; tap on it.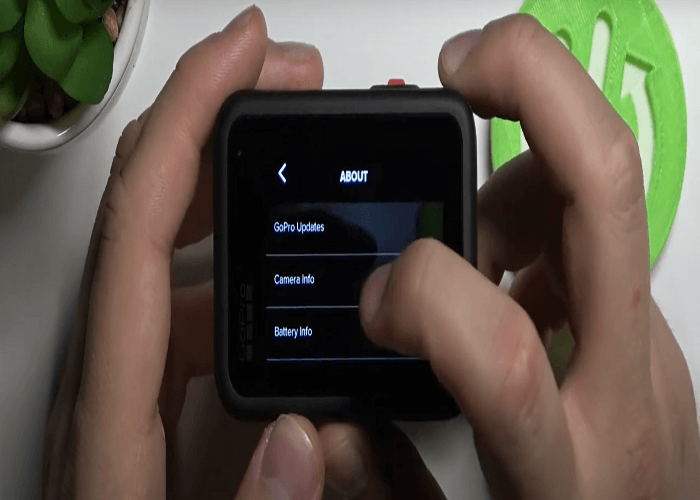 Your GoPro battery health will be displayed alongside battery type. In my case, it's excellent.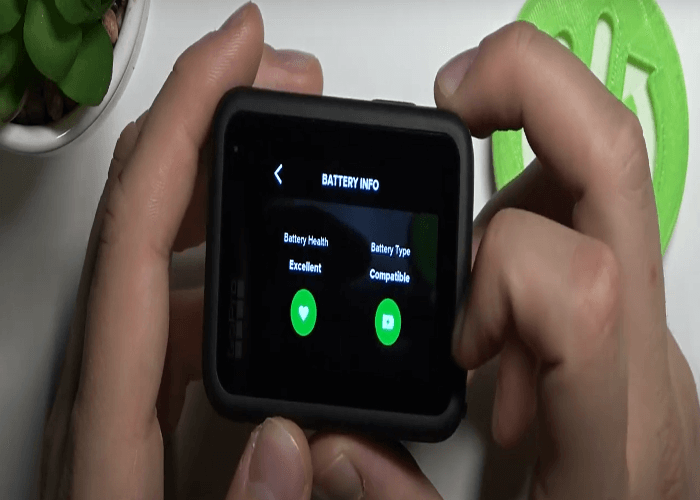 However, you can know the battery health with simple observations, too; the two factors mentioned below will enlighten you on the same.
1. Battery Consumption
All models of GoPro come with slight variations in battery life. Here is the battery life benchmark for all the models; check with your model, and if your camera battery is far behind the benchmark, your battery needs to be replaced. Did you know that almost all GoPro models are safe to use underwater, especially the Go Pro Hero 9 is waterproof without a case?
GoPro Hero10 lasts 120 minutes when on 1080p at 30 fps and 83 minutes when running Hypersmooth High mode.
GoPro Hero 9 lasts 97 minutes, performing on Hypersmooth High stabilization.
GoPro Hero 8 lasts 81 minutes.
GoPro Max performs for 115 minutes.
2. Charging Time
All GoPro models have almost the same charging time but vary with the power source used. Generally, a GoPro dual battery charger takes around 2 hrs when on a proper power source and 4 hrs when charging via a laptop or other device. So, if your GoPro camera battery takes more than the abovementioned time, it may depict a call for replacement.
It's essential to know about the factors that alter the battery's health so that you can take prerequisites to extend it up to some extent. Explore below to know the same.
Tips to Make Go Pro Camera Battery Long-Lasting
Always use an official GoPro battery; third-party batteries may not perform well and threaten your camera.
Ensure your GoPro firmware is up to date for optimizing battery performance.
Keep camera screen brightness lower or on auto-mode to save power.
Turn off wireless features like Wifi and Bluetooth when not in use from the camera setting, saving power.
Try not to use voice control features; it drains too much battery.
Use GPS tracking PRO Tune features when necessary.
Conclusion
All in all, checking the health of the GoPro camera battery is easy; you can achieve the same by following the steps mentioned above. Doing so can help you refrain from any future issues that your battery might possess. You cannot repair a battery, but you optimize for better performance and longevity. Once the battery is dead, the only option is to replace it with a new one with either an official or a third-party battery that matches the quality standards of GoPro's official battery.
Now that we are towards the end, we want you to share your experience with the GoPro battery; it'll help others make choices.
Further, do comment on whether the information was sufficient and how helpful the tips were in optimizing the battery performance.
Frequently Asked Questions
When to Replace the GoPro Camera Battery?
Check the health of your GoPro camera battery by clicking on Battery info, then opt for About, and then finally click on Preferences. Also, if you notice a significant decrease in battery life or the charge drains too frequently, it may be a call for replacement.
Does a GoPro Camera Lose Capacity Over Time?
Yes, GoPro cameras lose capacity with time, which is a natural aging process. GoPro camera batteries come with a charging cycle in a range of 300-500, so a loss in capacity is expected. However, to extend the battery lifetime, avoid extreme temperatures and maintain charging between 20%-80%.
Does a Third-Party Battery Work with a GoPro Camera?
Third-party batteries work with GoPro cameras, but it's necessary to be careful. You need to ensure that the third-party battery matches the GoPro standard quality battery; otherwise, it may pose a danger to the performance and battery health of your cameras.
How Frequently Do You Check GoPro Camera Battery Health?
Checking your GoPro camera battery health from time to time is a good practice and is advantageous if you use your camera frequently. Try to check the condition every few months; this will ensure it continues to perform well and will avoid issues during important shoots.