Before we dig into finding out the best Canon camera for shooting videos, let's clarify our basics.
So, what exactly are SLR cameras? SLR stands for Single-lens Reflex; it is a type of camera that is designed which involves the use of a reflex mirror to operate. When you look at the history of cameras, SLR was the kind of camera that used to get manufactured, but over time, DSLR came into the picture. SLR cameras are still known for their quality of tone, color, and contrast.
When considering buying a Canon SLR camera with video features, you should consider several factors to get the camera you want and deserve. Canon has a variety of models, all of which have different features.
Things to Keep in Mind While Choosing Canon SLR Video Camera
1. High Resolution and Pixel Per Rates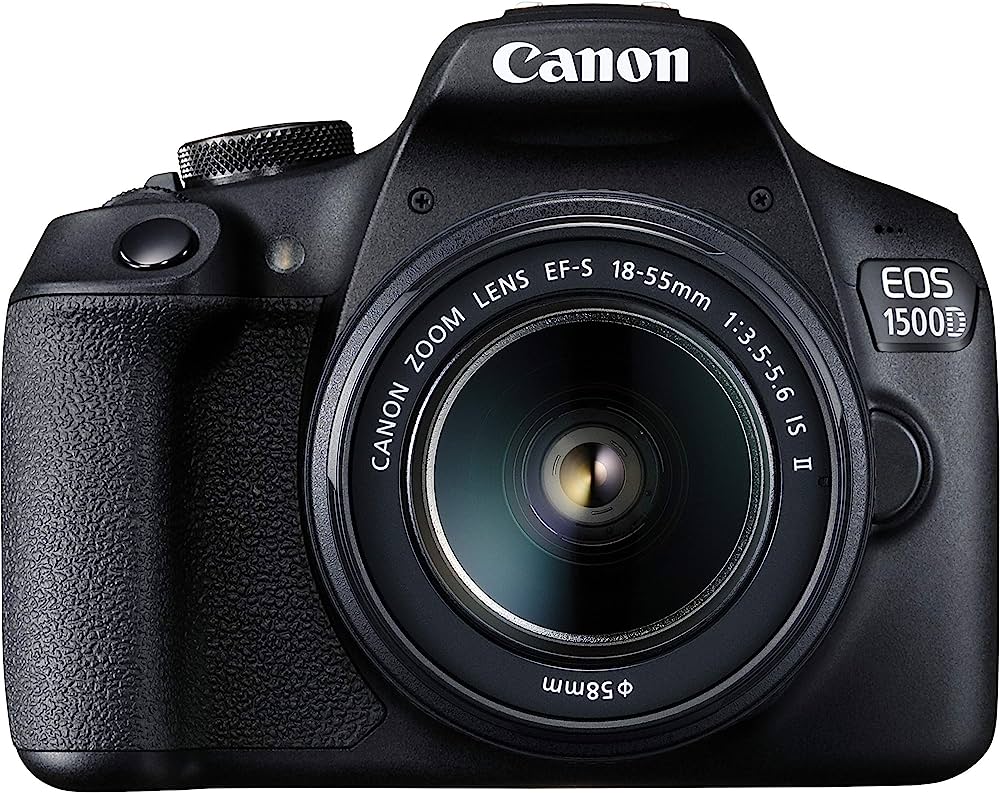 Look for a camera that offers at least 1080p Full HD resolution and preferably 4K resolution for higher-quality videos. Look for the available frame rates for different resolutions. Higher frame rates allow for smoother motion and better slow-motion capabilities. So, look out for cameras that have a higher frame rate with high resolution.
2. Video Codecs and Formats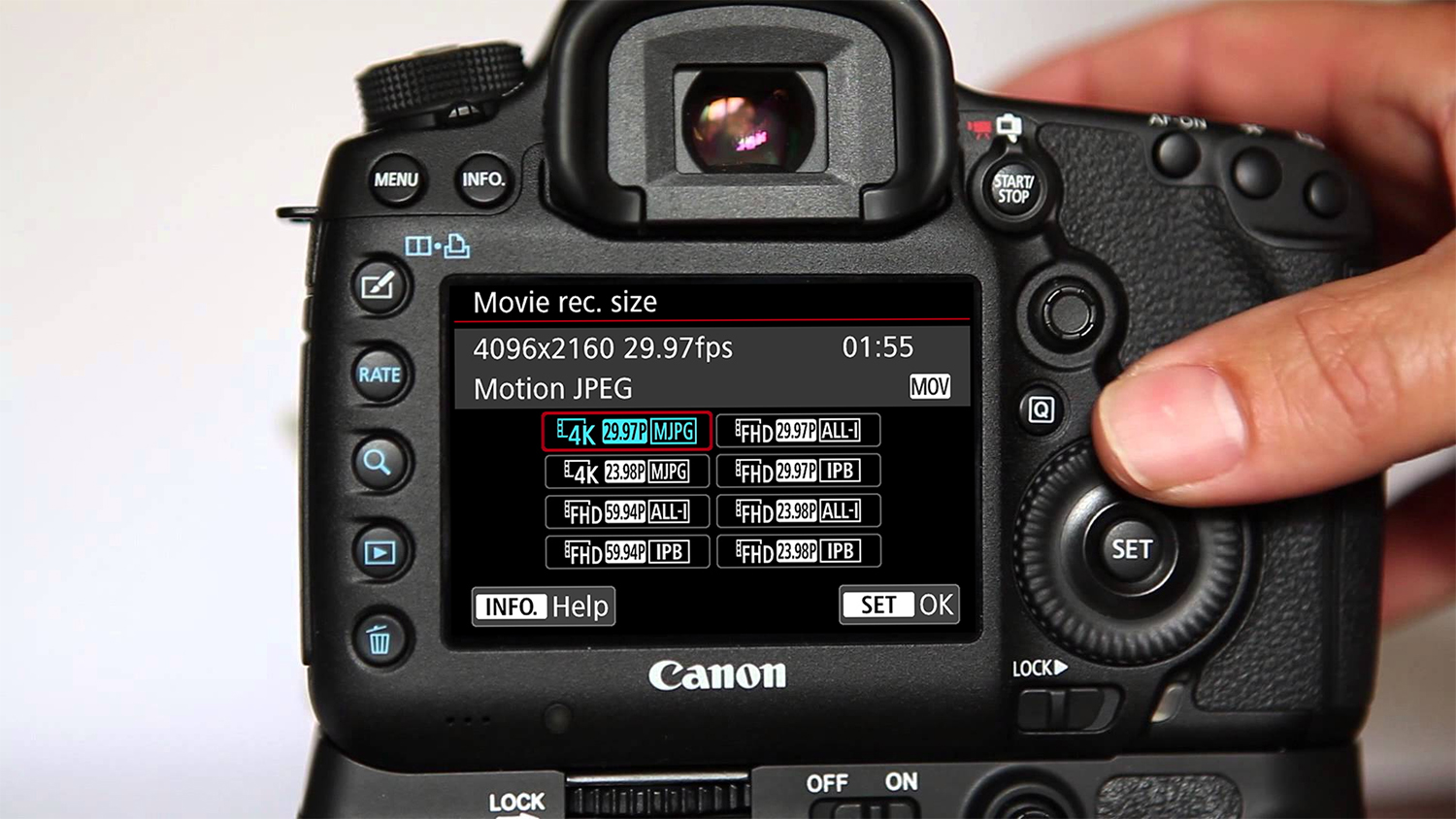 When choosing a camera, look for one that supports modern video codecs like H.264 or H.265 for effective compression and high video quality. Additionally, consider if the camera can record in formats like MOV or MP4 for easy editing and sharing. This might look trivial initially, but when you go to post-production, features like this make the camera stand out for the videographers.
3. Autofocus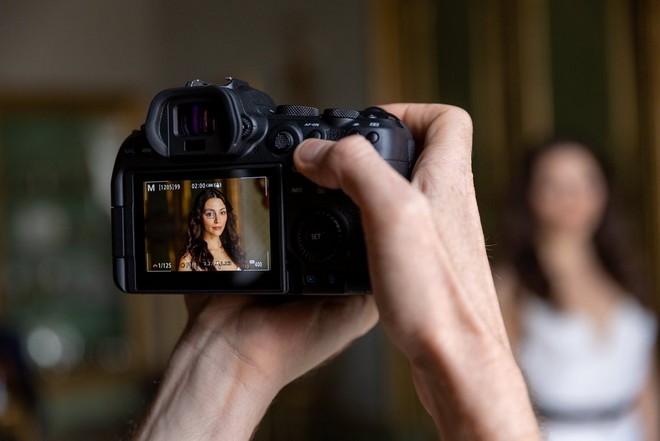 Video cameras with autofocus are a game changer for people. When you are looking for a camera with reliable autofocus, especially for video recording. Dual Pixel Autofocus (DPAF) is a technology made by Canon that offers fast and accurate autofocus during video shooting. Autofocus is a really game-changer feature that will uplift your video like no other.
4. Articulating Screen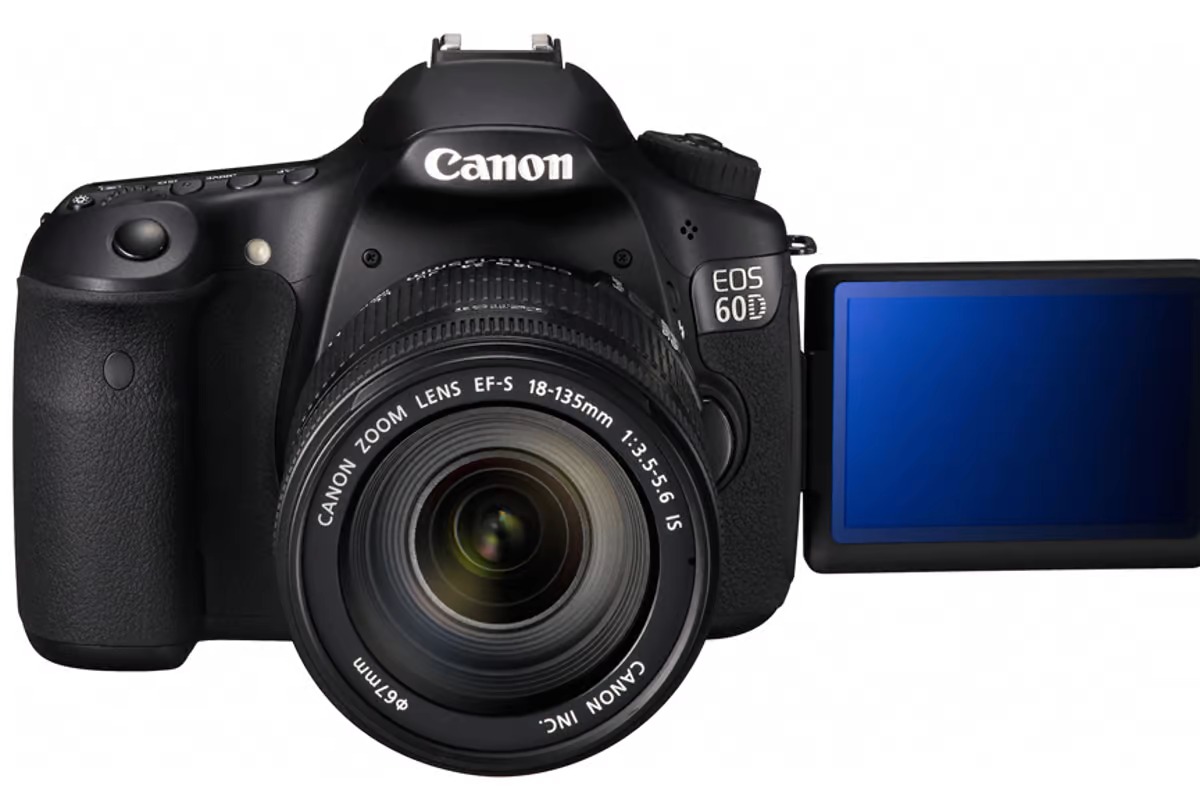 Flip-out or articulating LCD screen is extremely useful for vlogging, self-recording, and capturing shots from different angles. It lets you see what you're recording, even when the camera faces you. This is not a necessity, but it will make your video better. The Canon SLR with video has this feature that makes it stand out from other camera recorders.
5. Audio Check-in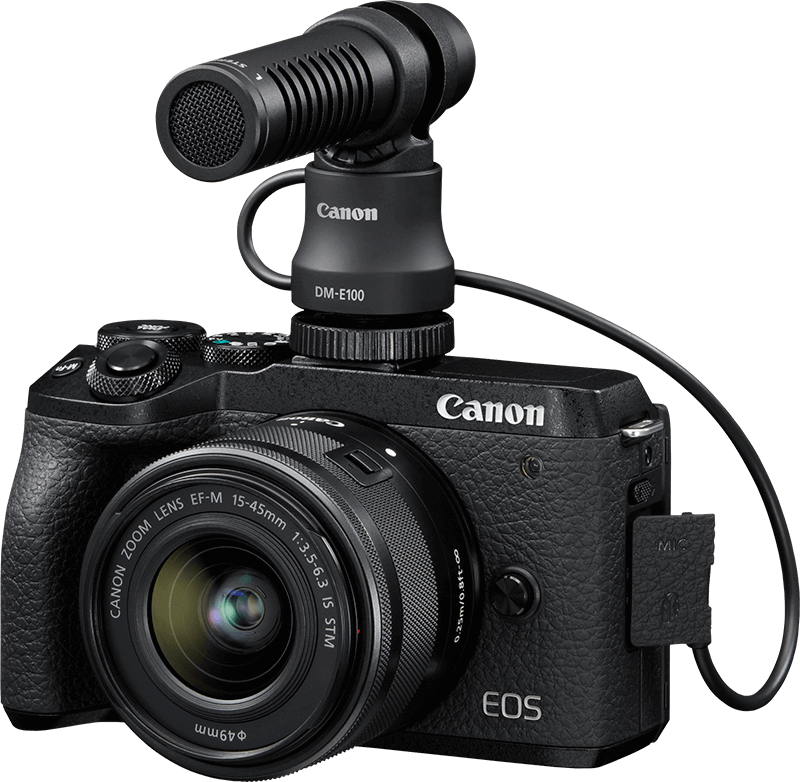 Check for the availability of a microphone input or headphone jack while buying a camera. Canon SLR cameras are known for their good audio quality, so ensure that you are buying a camera that has a good audio jack and the ability to connect an external microphone or monitor audio using headphones can greatly enhance your video production.
6. Stabilization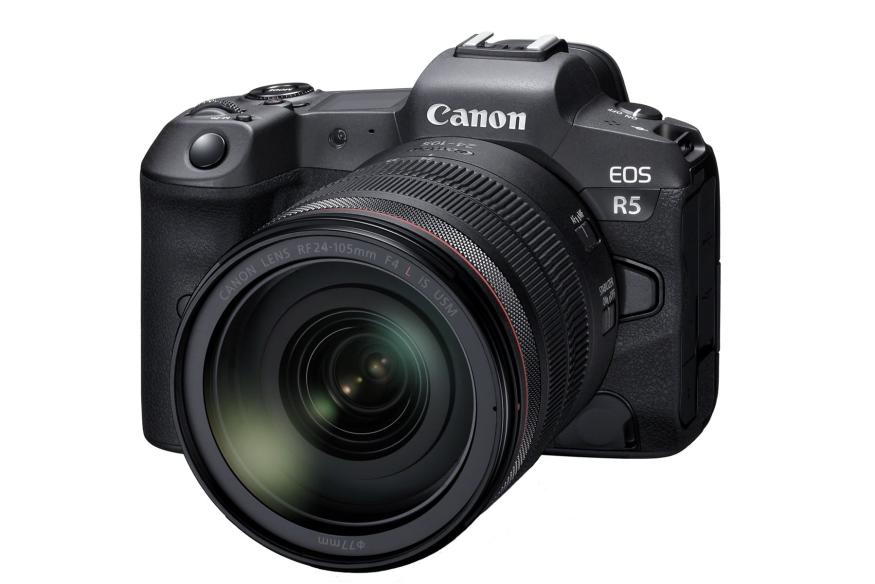 When you look for high-quality video, one constant between all these videos is its stabilization. In-body or lens-based stabilization helps reduce shaky footage, especially when shooting handheld or in motion. This is crucial for achieving smooth and professional-looking videos. So look out for the camera for stability, as SLR cameras are really stable and will give you the quality of video you want to get.
7. Color and Other Sampling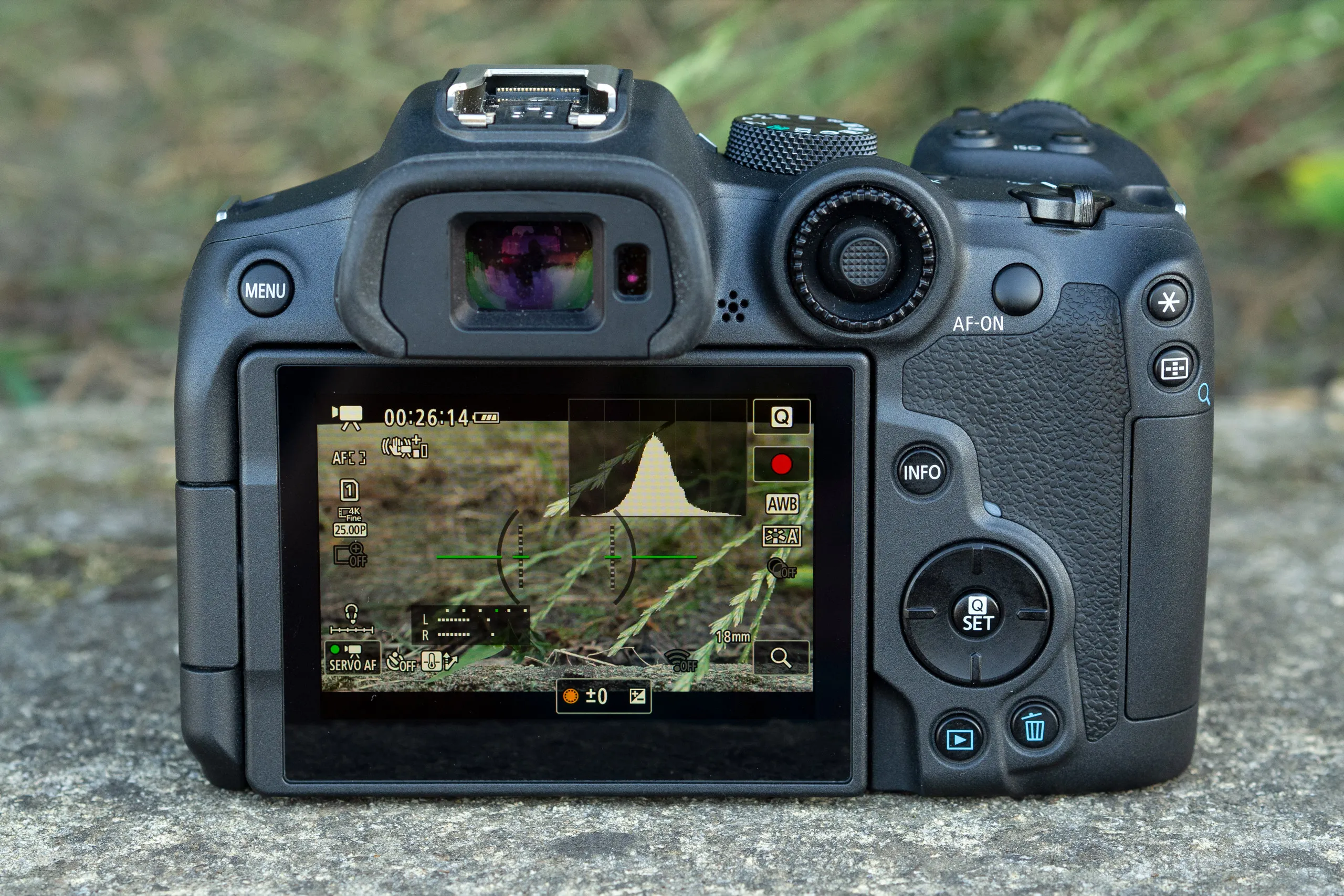 Cameras that offer a higher bit depth (10-bit or higher) and improved color sampling (4:2:2) provide better color accuracy and flexibility during post-production editing. Look out for a Canon video camera that ticks these boxes and ensures high-quality videos.
8. Connectivity Features
When looking for a Canon SLR video camera, ensure the camera has good connectivity options, including HDMI output for external monitors or recorders and built-in Wi-Fi or Bluetooth for easy sharing and remote control.
9. Battery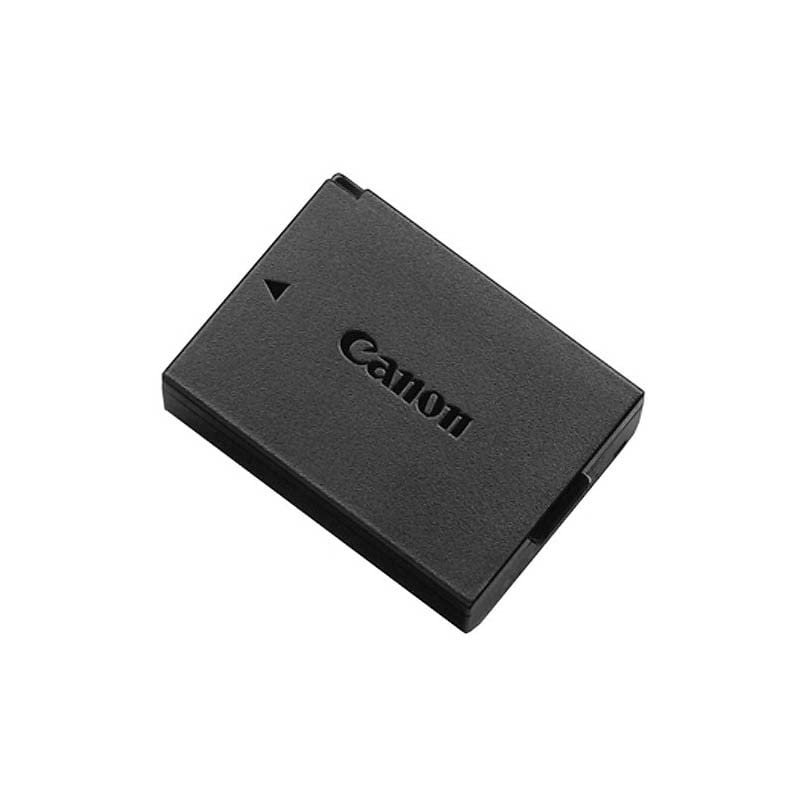 When you shoot videos, it takes up more battery than it does while clicking pictures. Keep this point in mind while buying a video camera. Canon video SLR Video recording consumes more power than still photography, so check out their battery life before choosing one for your needs. A camera with good battery life or using larger-capacity batteries can be beneficial.
10. Compatibility with Lens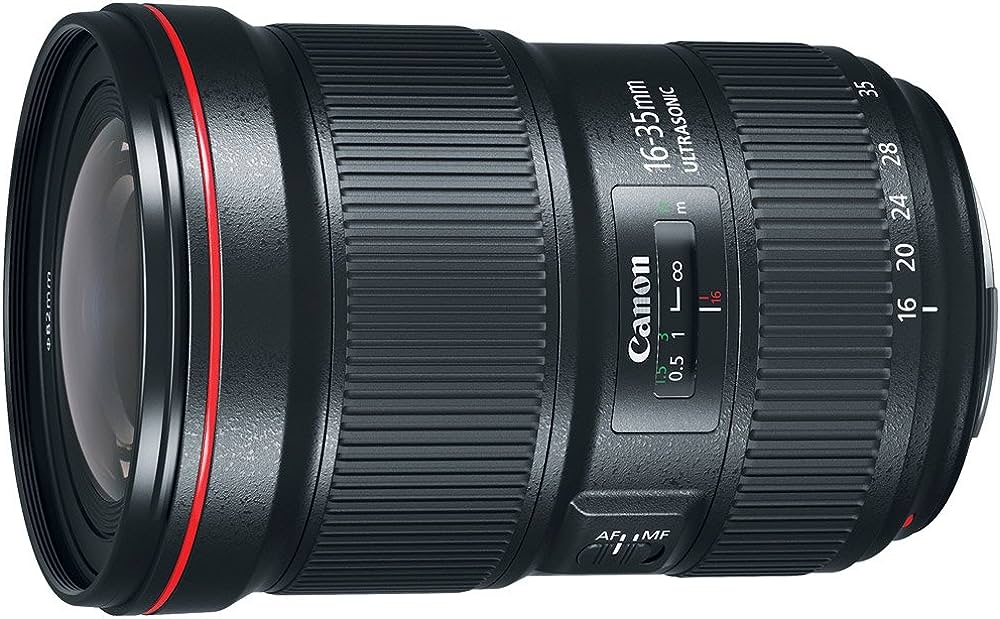 Canon's SLR cameras use the EF and EF-S lens mount. Thus, ensure the camera is compatible with the lenses you need to use. Lenses with image stabilization can also help with video quality and other factors.
11. Explore Customization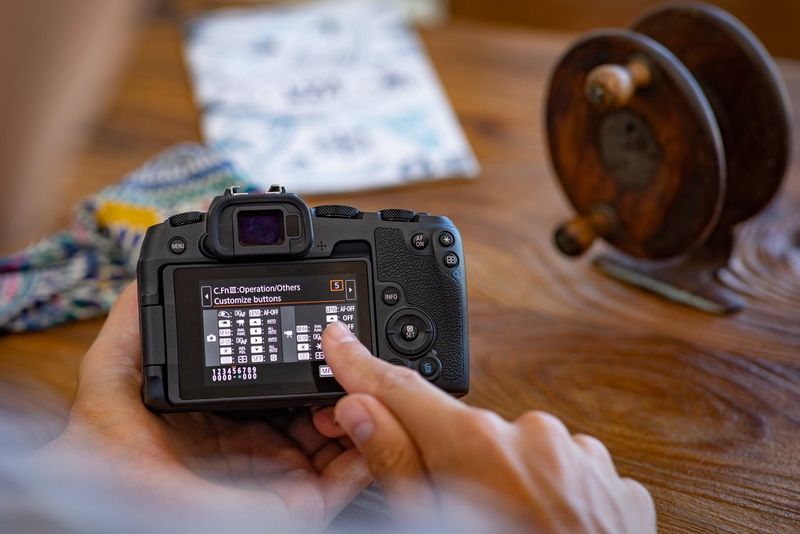 While buying a video camera, look out for manual control over settings like aperture, shutter speed, ISO, and white balance that allows for creative control over your videos. Look out if the camera offers customizable buttons and easy access to manual settings. This will lead to you buying a camera that is meant for you.
12.Performance in Light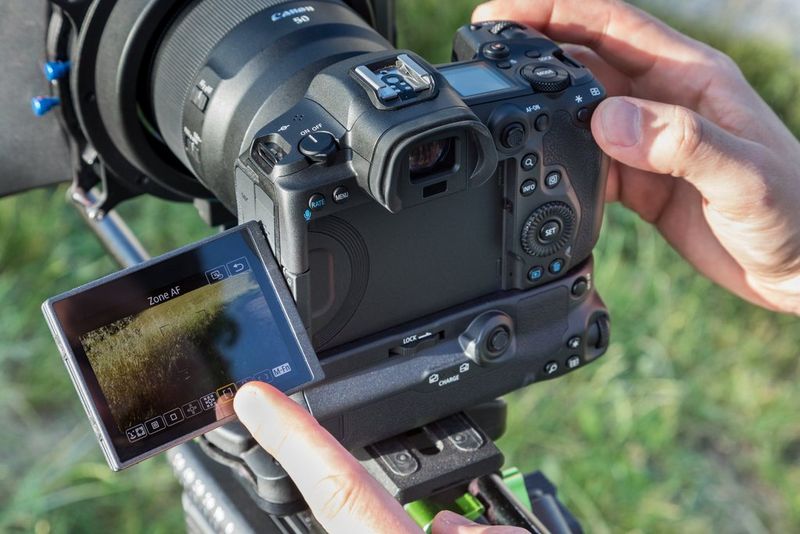 Think about the camera's performance in low-light conditions. Look out for models with high sensors and good low-light capabilities for better video quality in challenging lighting situations. This will increase the quality of your videos like never before.
13. Budget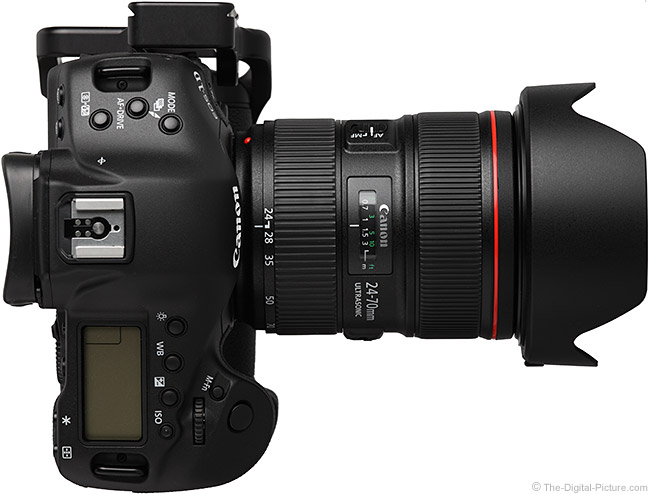 Pricing plays a huge role when considering buying a video Canon camera. Though the prices of cameras are pocket-friendly, the more you go in-depth, the more the budget can increase, so set a budget and find a camera that offers the best balance between features and cost.
14. Research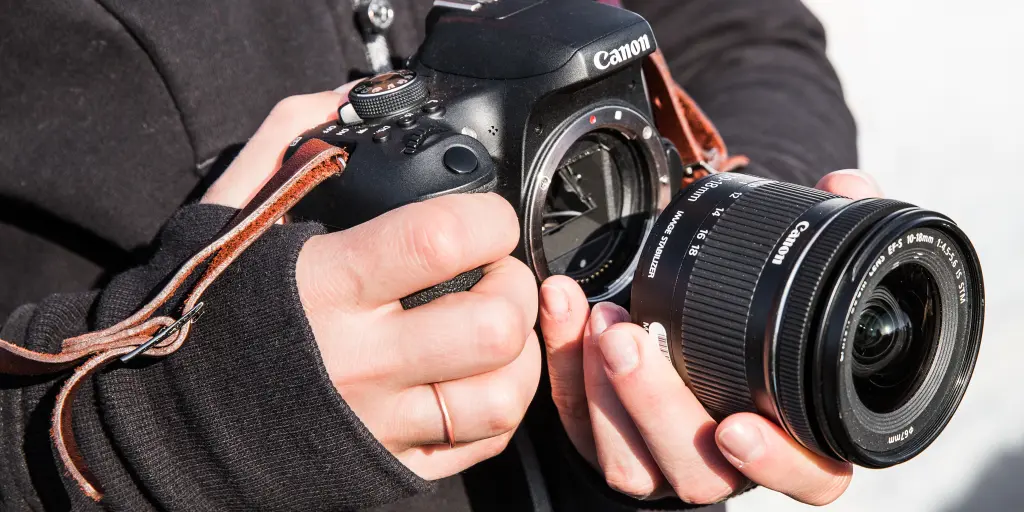 Before buying a camera, read reviews from professional videographers and users who have used the camera for video recording. Read blogs, watch YouTube videos, and other forms of content that give you basic information about the camera and its video settings to make a favorable decision. With the research, they can provide valuable insights into real-world performance.
Conclusion
When purchasing Canon SLR models, it's crucial to consider the above factors to align with your video production needs and budget. Evaluate features like resolution, frame rates, and autofocus capabilities for high-quality video.
Balance your budget with long-term investment potential. Compare these aspects before confidently selecting the Canon SLR that best fits your needs.
If you are looking to expand your camera gears or are just curious about photography, then follow our blogs.