Are you planning a professional beach photoshoot? Or are you wondering how to get your models ready to complement the captivating seascape? Either way, you have landed on the right page. Beach photoshoots demand more than excellent professional photographic skills.
If you want to capture beautiful moments, it is essential for models to look beach-ready. The dress, makeup, hair, and nails of models determine and alter the theme of your clicks significantly.
In this article, we will decode the hairstyle, makeup, dress codes, and body care needed to plan a beach photo session. These styling tips will make your models ace the relaxed, laidback, and breezy coastal aesthetics with their looks.
Know Who is Modeling for Your Beach Photoshoot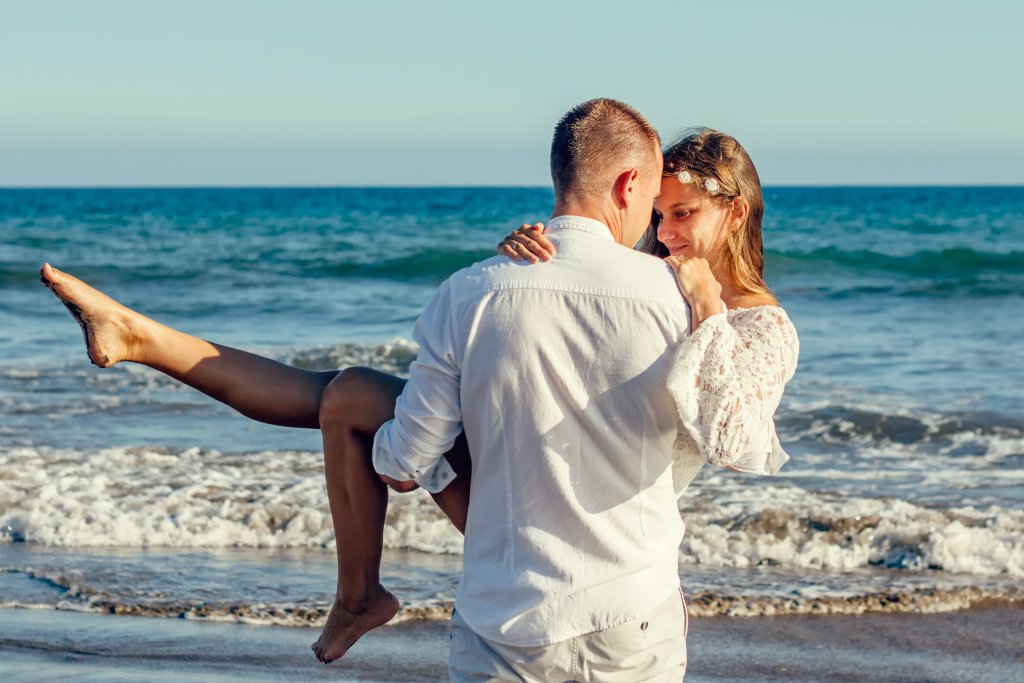 Photographers need to understand who is modeling for their beachside shoot. The reasons begin with the fact that the models can widely vary from family to hired professionals. Beach photoshoots usually embrace bikinis or other swimwear outfits. However, flowy dresses, gowns, shots, and skirts are some major outfit options for beach photoshoots. It is thus essential to understand the theme of the photoshoots and pick outfits accordingly.
For models who would love to ace their beach look in swimwear or bikinis, we advise you to keep a few rules in mind. Avoid wearing any tight elastic underwear for five to six hours before your shoot. Elastic tends to leave marks on the skin, which will often take away from the visual appeal of bikini shoots. Loose-fitting clothing is the best option to settle for in any beach photography session.
But what about the models who fancy wearing dresses, relaxed denim, skirts, or gowns for a beach photoshoot? Our advice is opting for subtle colors will help maintain the coastal theme. Pastel and neutral shades help models blend with the coastal backdrop and pose for captivating captures.
Knowing models also help photographers understand their physical features and highlight them in photographs. The models will undoubtedly feel more comfortable and confident in their skin and will pose for some powerful shots.
Fabulous Tips to Get Models Ready for Beach Photoshoots
Getting models ready for a photo shoot is not an easy task. The salty wind, blazing sun, water, and wet sand can make things chaotic for both models and photographers.
The magic of the coastal ambiance exodus when models feel comfortable and blend with nature. Hair, makeup, nails, skincare, and outfits must be top-notch. However, how can you handle these nuances and prepare models for a beach picture shoot? Let's explore!
1. Diet and Body Care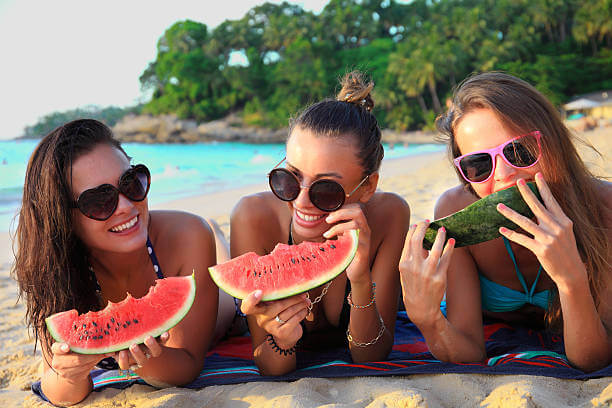 The first and foremost step to getting models ready for a beach photo shoot is proper skincare and diet. It is very easy to damage the skin and feel dehydrated under the hot sun. Therefore, we recommend models start a hydrating diet a week before. Salads, tropical fruits, vitamin C, and fruit juices will prepare the body to tolerate the heat. This diet also adds a fresh glow to the hair and skin.
If your models fancy a sun tan, request that they lay in the sun at 30-minute intervals. This method will prevent any skin damage from excessive sun exposure. Exfoliating the skin around the elbows, knees, shoulders, and face is essential. Also, forgetting the sunscreen is a sin when opting for a beach photoshoot.
2. Outfits for Your Models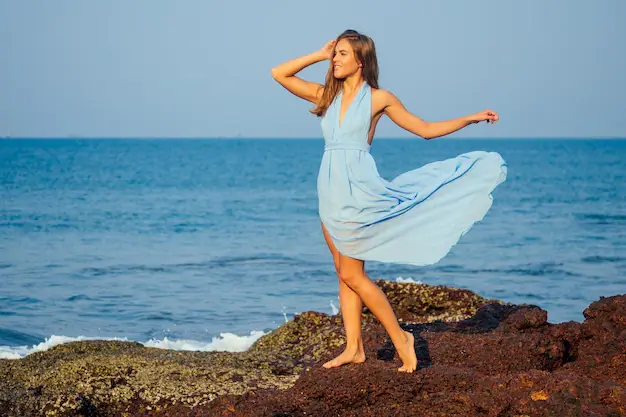 The second step to getting models ready is to pick a beach-friendly color palette for their outfits. Flowy skirts, oversized dresses, distressed denims, and relaxed trousers are some of the best outfit options besides swimsuits and bikinis.
Choose subtle colors like soft pink, sky blue, lavender, ivory, and warm whites to complement the coastal backdrop. Bright orange, lemon yellow, emerald green, and purple are some of the bold options. We also advise avoiding busy and intricate patterns for such dresses. Solid shirts are ideal for men, and single-color dresses look best.
3. HairStyles and Styling Tips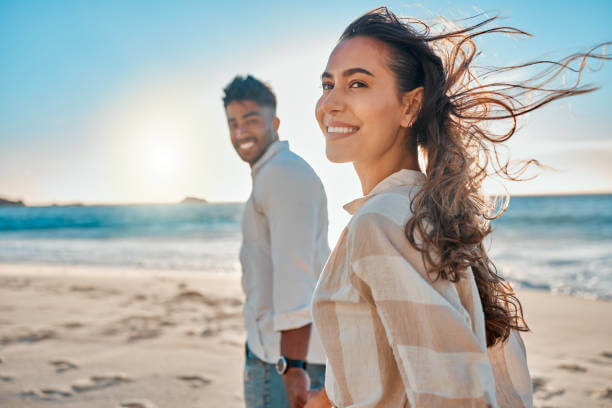 The salty wind will not be merciful to beautiful hair. Humidity, heat, sandy breezes, and salty waves cause frizz, dryness, and damage to hair follicles. Get your models ready for romantic or family photoshoots, and let the right hair products take care of the beautiful curls.
We recommend hydrating hair serum, heat-protectant sprays, and nourishing conditioners before and after the shoot. Couple beach photoshoot poses look amazing with loose hair, beachy waves, and natural curls. Wearing coral hair accessories will add a touch of oomph to the overall look.
4. Make-Up for Beach Photo Shoot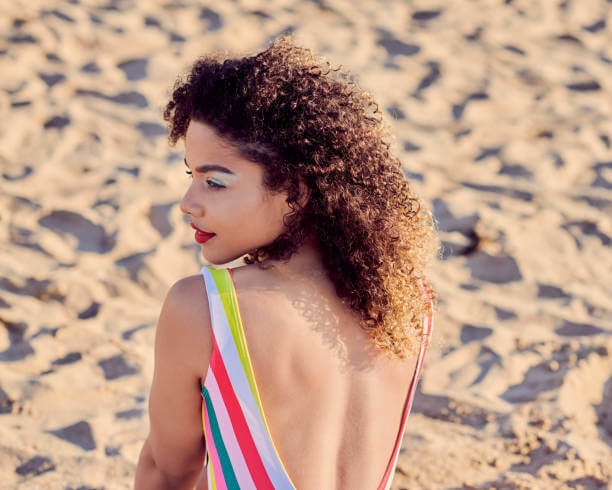 The coastal atmosphere is harsh on the skin. In addition to causing dryness and skin damage, the intense sun also tans the skin. The powerful sandy wind does not help in this situation. Models should exfoliate their skin and hydrate with a SPF moisturizer to minimize sun damage.
A good beauty sleeps a night before the beach photoshoot; drinking ample water and sticking to a vegetarian, non-oily diet also help. Wearing minimal makeup with a quality primer, light foundation, matte eye shadow, and lipstick is ideal for seaside shoots.
Wrapping Up
Orchestrating a successful beach photo shoot is not an easy task. A lot of prior preparation, like skincare, strategic hair styling, makeup, and outfit choices, goes into a successful beach photoshoot.
Getting your models ready with proper planning helps boost their confidence. Blending with nature and incorporating minimal makeup, hairstyles, and a casual wardrobe does half the job. For swimsuit or bikini photoshoots, start prepping your models a week before.
Healthy food choices and the right skincare products will help models feel confident in their skin.
Comment below any other advice you have for preparing models for a beach photo session.