Ballet is an intricate dance form and a ballerina's dance, a beautiful sight. Their quick steps present graceful poses, which are often difficult to photograph. Since a ballerina is swift in her movements, as a photographer tasked with capturing her, how frequently do you ponder how to capture the perfect ballerina poses?
It's certainly a challenging skill, even for an experienced photographer, which takes extreme patience and practice. Before beginning, you must go through the checklist to ensure everything. Have you got the right equipment? Have you studied the lighting and angles?
Are you aware of the ballerina's poses beforehand? Have you considered the background yet? Whether you're a photographer only just exploring this arena or someone possessing years of expertise, this guide will address all your concerns and tell you the step-by-step process of capturing ballerina poses perfectly.
Photographer's Perspective: How to Capture The Perfect Ballerina Poses? 
1. Cross Things Off the Checklist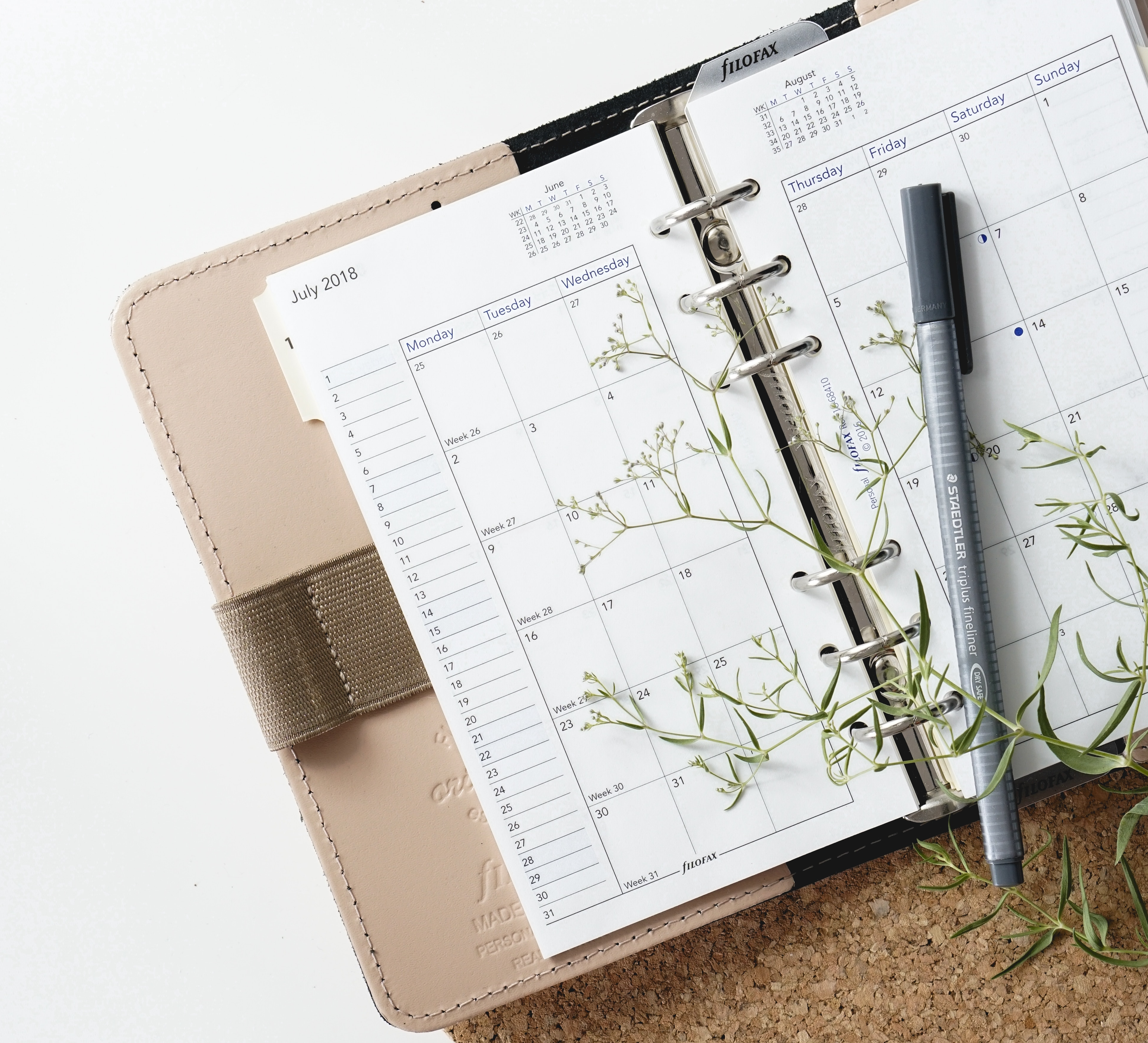 As a beginner, the wisest thing you can do is make a checklist and ensure you have gone through each point. Although you should make one that is personalized to your needs, we have compiled a reference checklist to get you started.
Begin with assembling the appropriate equipment: Your camera apparatus should be of the best type to capture the fleeting movements of the ballerina.
Test your equipment: Never take any gadget for granted, and double-check if everything works smoothly. Also, once you're sure your camera and its accessories are functioning, give them a deep clean. It will give you a chance to ensure the quality of your gadgets and the individual apparatus too. Ensure you have enough space on your memory cards so you don't get in a fix mid-shoot.
Familiarise yourself with the location of the photoshoot: Once you know the location's lighting, exposure, color, and similar effects, you can use it to your advantage and capture the most graceful pictures.
Contact the ballerinas before the photo shoots: It will help you plan a few poses that they have mastered. They can also convey any specific demands that they may have, so you can prepare accordingly.
Research: One of the most important steps is to research the different poses, techniques, and angles thoroughly so that no aspect of the photo shoot is left to chance.
2. Adjust Your Camera Settings & Use Varying Equipment
Taking advantage of the different types of equipment available can prove helpful in developing your skills in the long run. Several times, shifting to a more delicate piece of apparatus can be your solution to capturing the perfect ballerina poses. Keep reading to find out which camera settings will make your pictures better.
1. Multi-Exposure Mode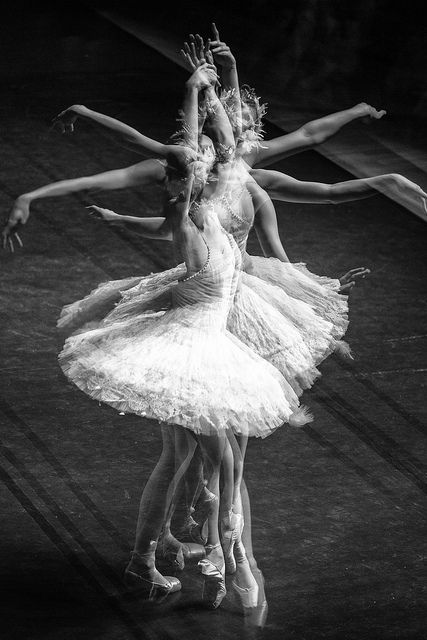 A multi-exposure mode is similar to the burst mode available on phone cameras. It is best used for capturing multiple movements in a single frame. However, you should use this mode preferably when there is only one subject, and they are set in contrast with their backdrop. For instance, when a ballerina is dressed in white and set against a black background or vice versa since it highlights the dancer and her movements even more.
2. Shutter Speed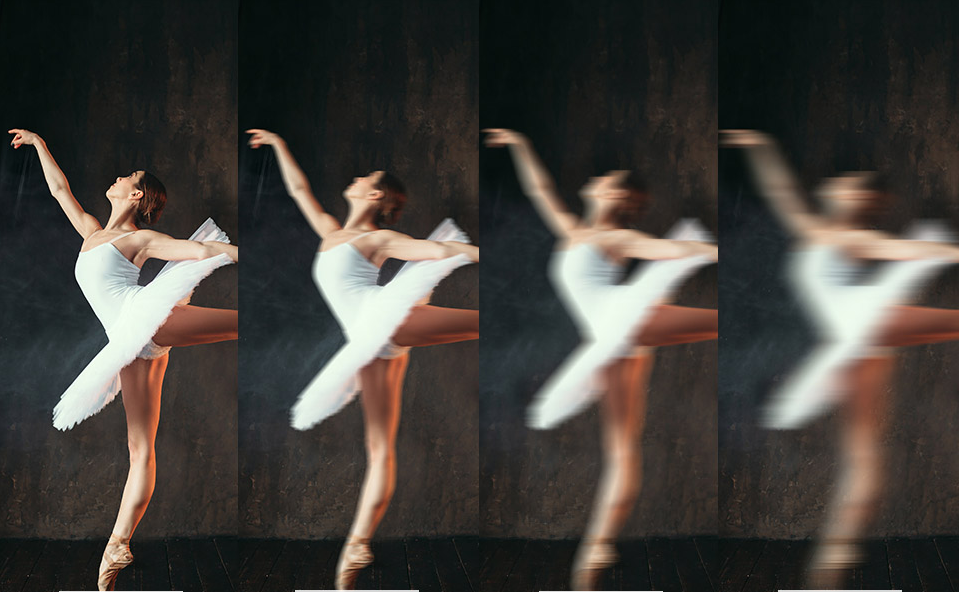 How to capture the perfect ballerina poses? Focus on the shutter speed. As mentioned before, a ballerina's movements are extremely rapid and, oftentimes, hard to follow. Hence, it becomes necessary to use appropriate focus on your camera. You should keep your shutter speed at (1/1000)s so that you can capture movements as small as a flick of the wrist. If you're a beginner, try using the Continuous mode of the camera.
3. Autofocus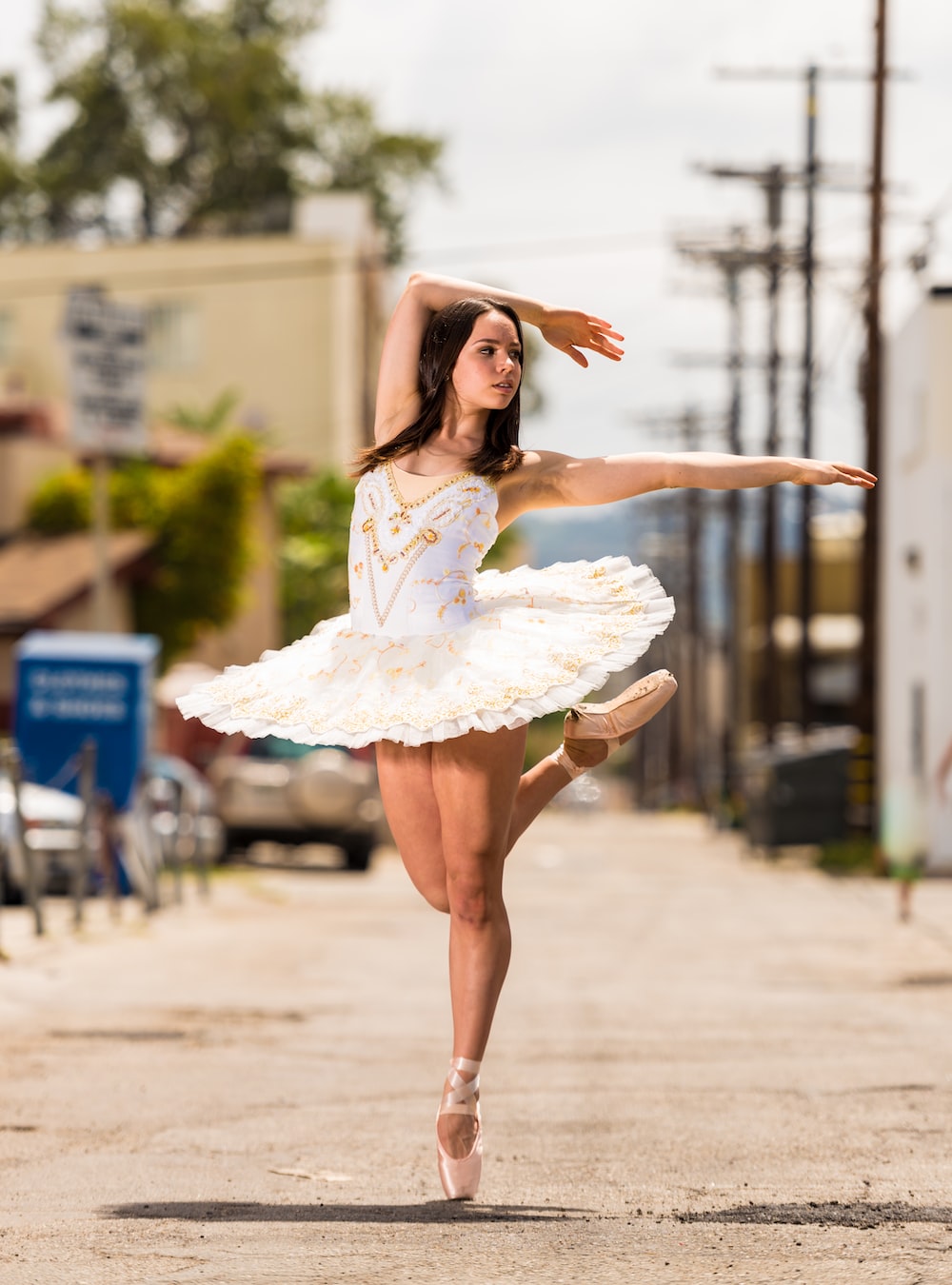 If you try to focus on each shot manually, there's a high chance you might miss many of the other poses since it takes a lot of time. The smartest way to avoid the time lag is by switching on the autofocus mode. Once the shutter button is semi-pressed, the camera automatically adjusts and focuses on the subject, which makes it easier for you to quickly take the picture and move on to the next shot.
4. Flash & Aperture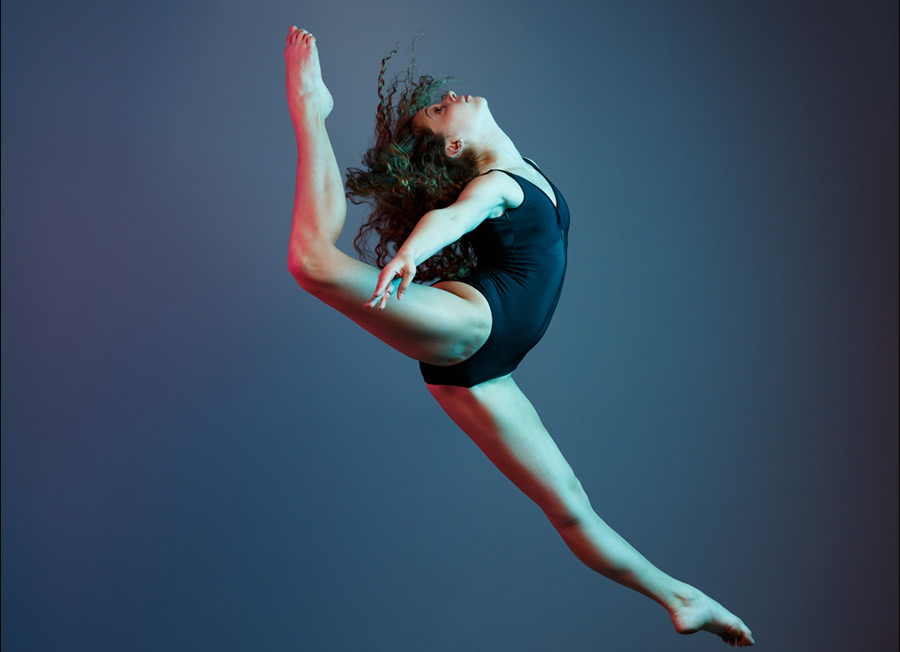 Lighting is one of the most important aspects of photography. How often have you clicked the perfect pose, only to find out later that your subject's face wasn't visible due to lack of light? One good way to avoid that is to use the flash. The technique is popularly called "blurry but sharp," where your subject is highlighted for a brief moment. Another way to get the hang of lighting in photography is by adjusting the aperture. When the lighting isn't in your favor, try keeping it at f/2.9. If the natural settings are better, you can use as much as f/4.
5. High-Speed Lens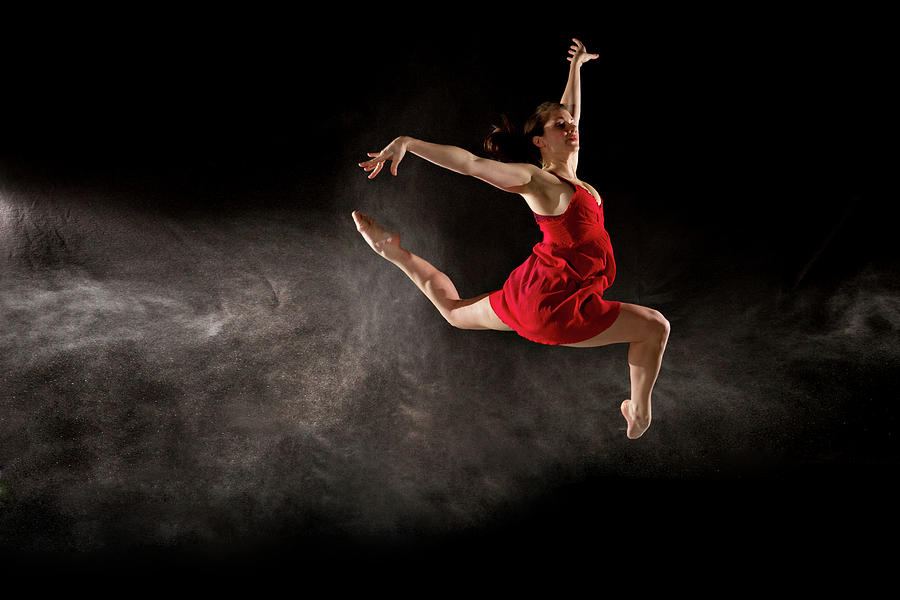 The main benefit of using a high-speed lens is that it lets more light in and increases the exposure. Faster lenses are also more adaptive to use in a wider range of lighting conditions. Similar to shutter speed, a high-speed lens will enable you to capture all movements in a quick period. That, coupled with a wide-angle lens, is the instant repair to avoiding excessively blurry pictures and highlighting your subject most elegantly.
6. Tripod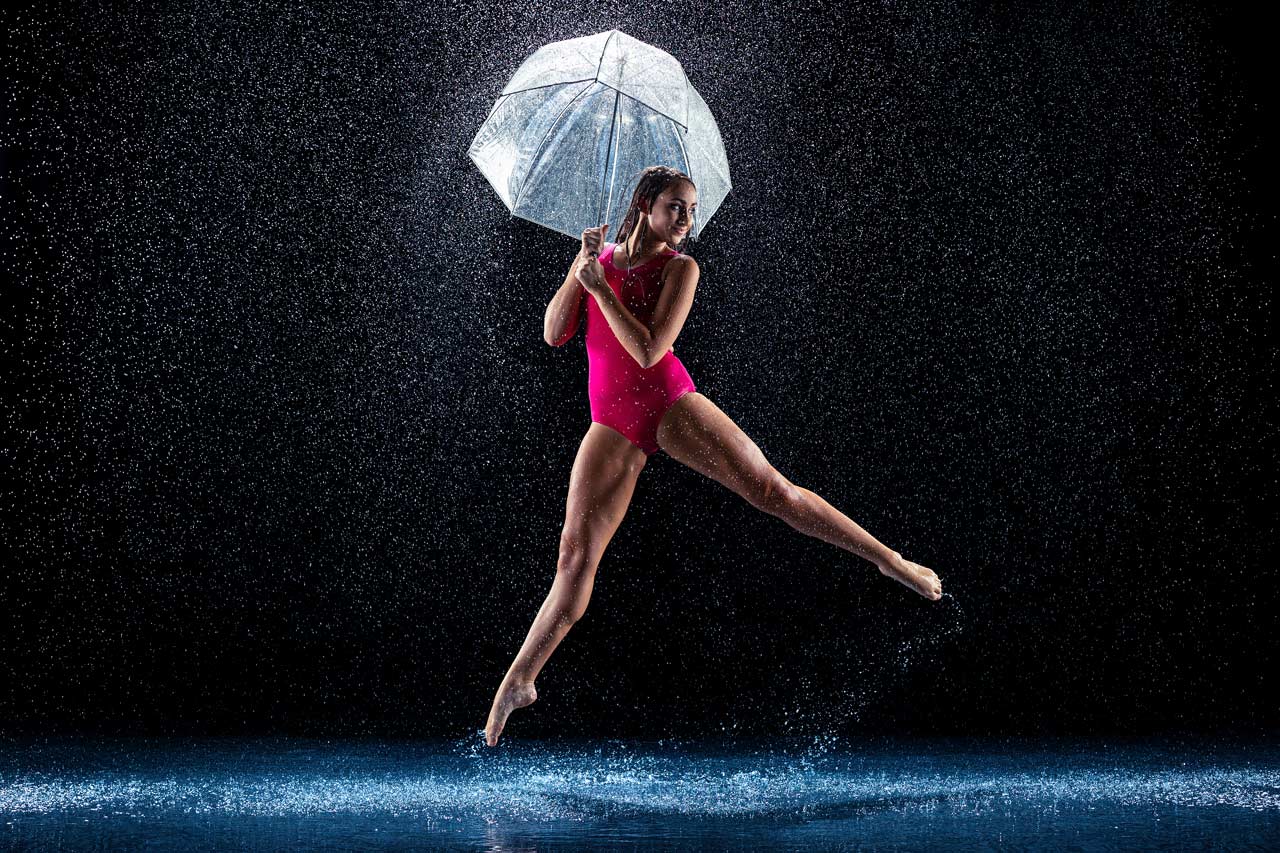 Aren't we all tired of constantly getting blurry pictures because we can't keep our hands still enough? Imagine that, after working for several hours at a stretch. By the time the end of your photo shoot is near, it will get unbelievably difficult to keep the camera still. In photo shoots or performances that allow the use of a tripod or a monopod, use them for an easy fix to this problem.
7. Motion Blur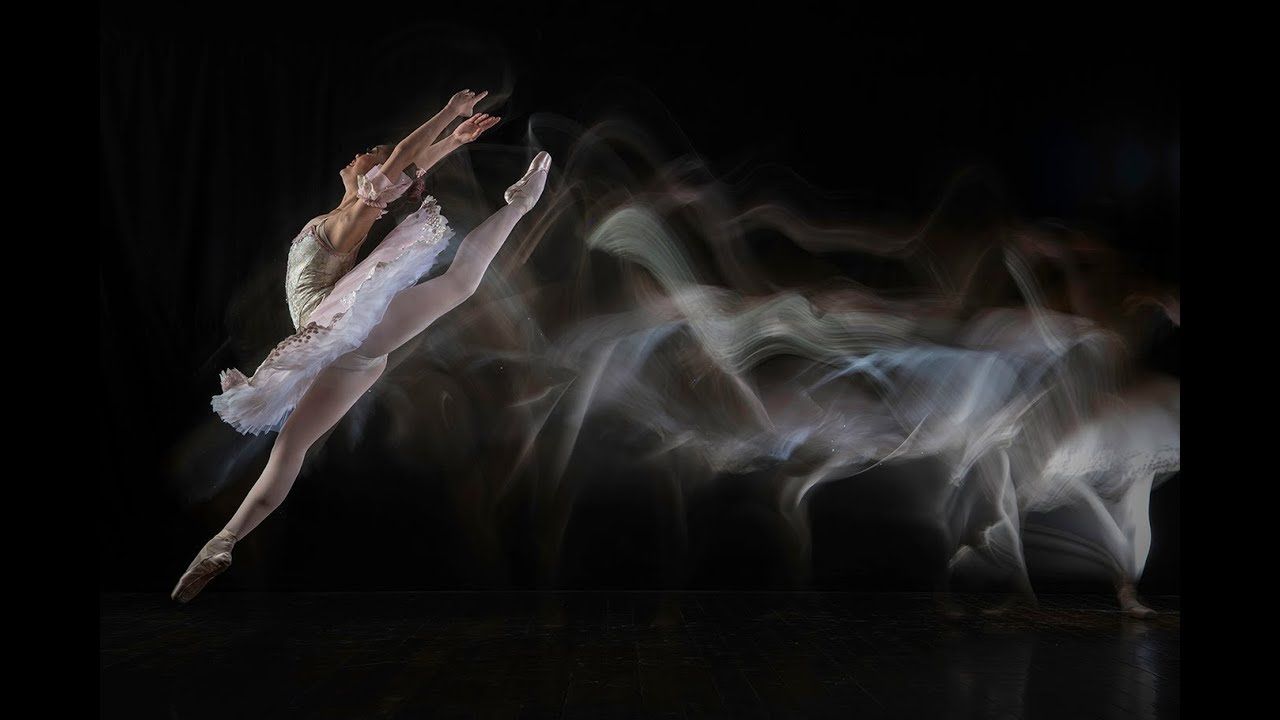 Motion Blur is a technique in photography used to convey the feeling of rapid motion or movement in a still image. It also increases the sense of realism in your pictures. Since ballet is an intricate dance form with graceful movements, motion blur is an excellent way to take unique pictures and create abstract art. The key is to keep your aperture high and shutter speed slow, which will blur your subject in incredibly beautiful ways.
3. Employ Different Photography Techniques
Once you've ensured your equipment is perfect, you may catch yourself wondering, what is the next step? The key to capturing the most beautiful ballerina poses is creativity and thinking outside the box. While you can always innovate to develop your ideas, we have mentioned some of the best photography techniques below, which you can employ, and make your ballet pictures look out of the world.
1. Change Your Angles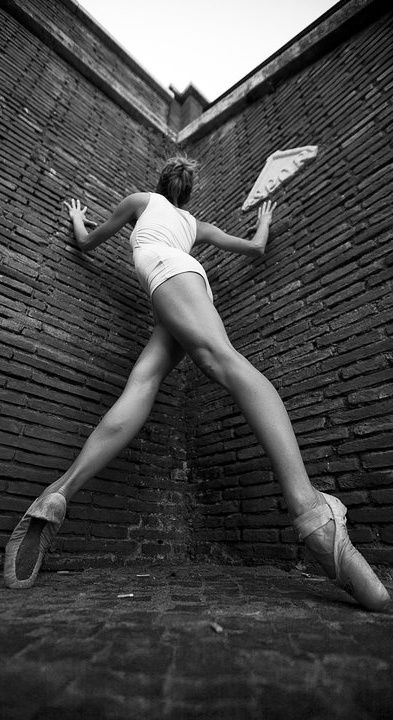 Haven't we all come across pictures that look boring and repetitive because they seem overdone? Well, then, how can you fix that? The most creative way is to capture your images from varying angles. It will make them seem more dynamic and also exhibit the different poses of your model intricately. You can always use your camera in unconventional ways to take such flamboyant pictures.
2. Shift Your Background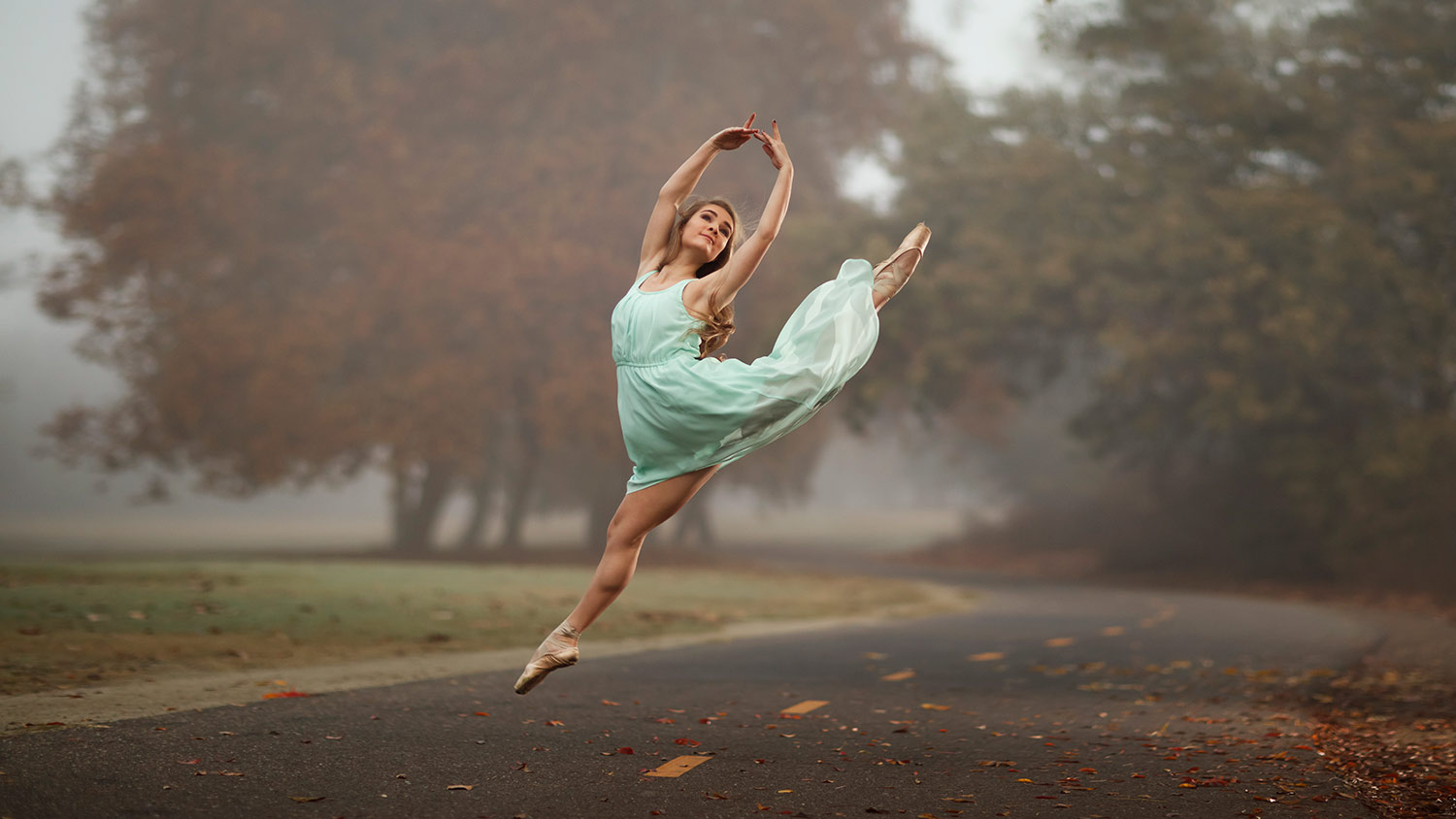 This idea is particularly effective if you're conducting a proper photo shoot instead of recording an event. Replacing the overdone studio background with a livelier outdoor background is an artistic way to get original shots. You can also choose a background that matches the theme of your photo shoot. To make them even better, ask your model to interact with her vibrant surroundings and show off her ballet skills!
3. Focus On Silhouettes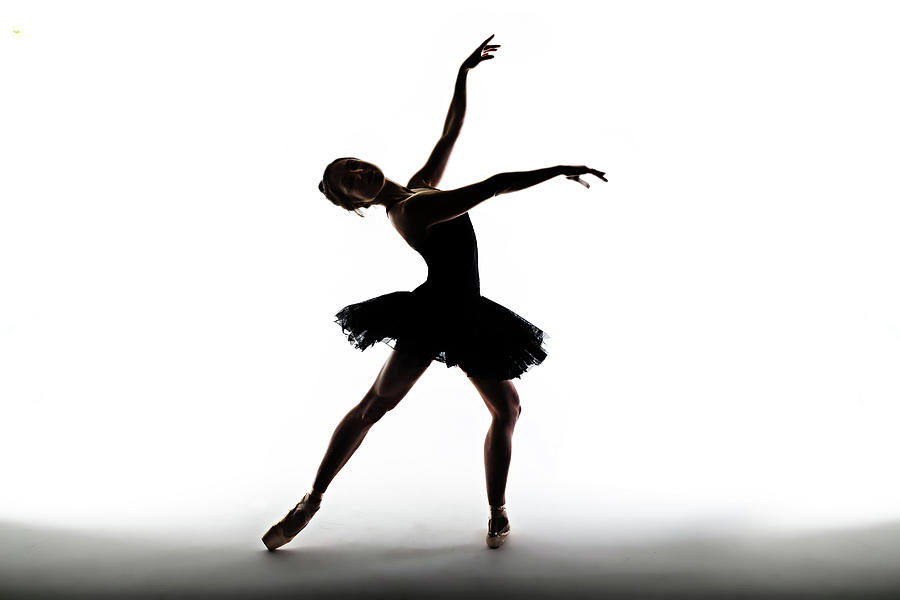 Silhouettes are also something you should explicitly focus on during separate photo shoots. The most graceful part of watching a ballerina is her different poses and beautiful movements. Using a single light source behind the dancer and asking her to pose elegantly will help you create your perfect muse. You can also use props like feathers, viscous liquids, flour, or powder to enhance the pictures.
4. Focus On Details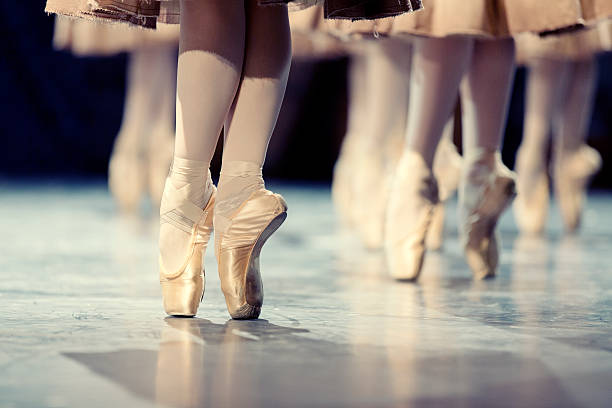 Are you tired of capturing the same monotonous pictures? How can you be more creative? You can focus on the more intricate details of a ballerina's performance or poses. Capture the dancer's shoes, the sweeps of her dress, or the muscles of her arm. Not only would it portray your model's elaborateness, but it would also show your skill and attention to detail as a photographer.
5. Double Exposure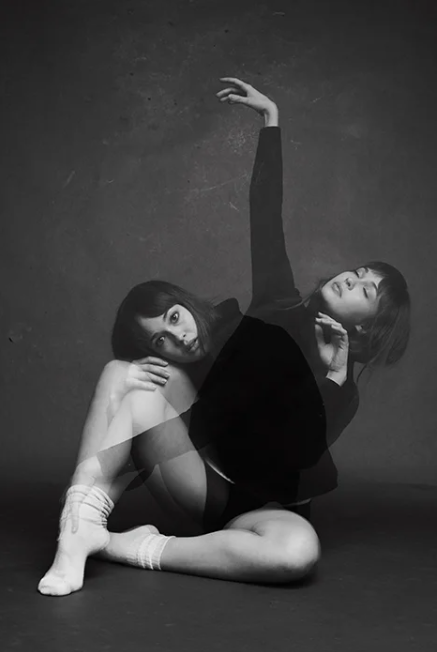 Double exposure is a technique usually used to create the effect of combining two or more frames. It helps the photographer show several movements in a single shot. Although it seems like a tricky technique, it is quite simple to master. Firstly, select the pictures you want to work with. Secondly, duplicate the layer with the image and remove the background. Next, create a vector mask after merging the pictures, and then duplicate the layer again. Adjust the levels and enhance the blend to retrieve your perfect picture.
The Dancer's Perspective:How To Capture The Perfect Ballerina Poses? 
1. Pose as A Couple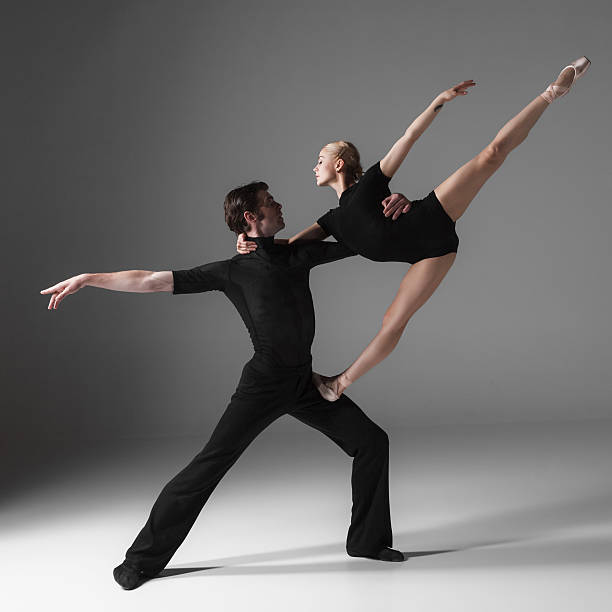 Adding a partner to your routine will make your pictures even more interesting as the interaction and dynamics of the couple dancing together can be captured. That, coupled with spontaneous locations that match the theme and tension of the dance, will bring out the desired alluring effect.
2. Props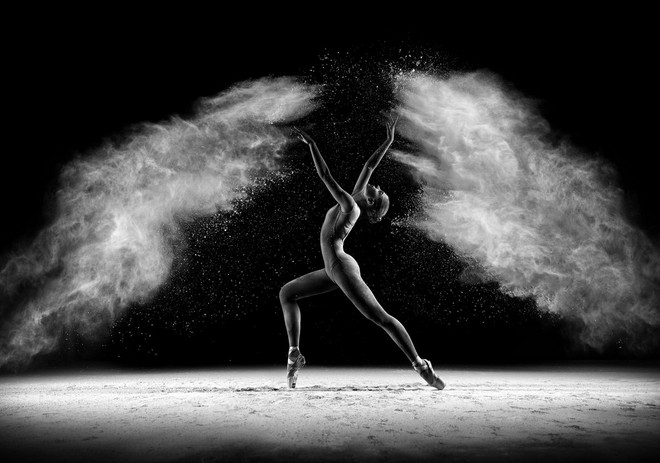 Props are equally important for both the ballerina and the photographer. As the visionary, do you want to capture your model's poses in a more defined way? Use a prop. As the subject, do you want to accentuate your figure and movements more? You guessed it right, use a prop.
3. Jumps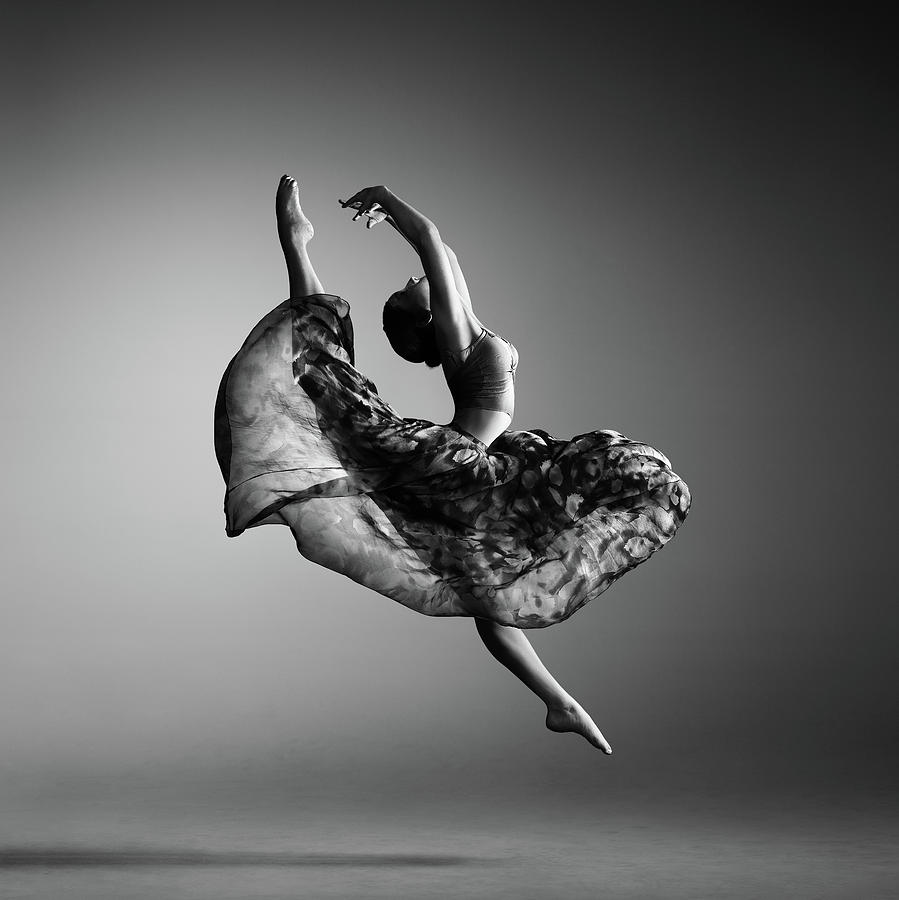 Pictures of ballerinas mid-air are one of the most popular genres of ballet photography. Nothing captures the grace of the dancer better than a shot of her in the middle of a jump, interacting with her surroundings in the purest and most natural ways possible.
4. Bending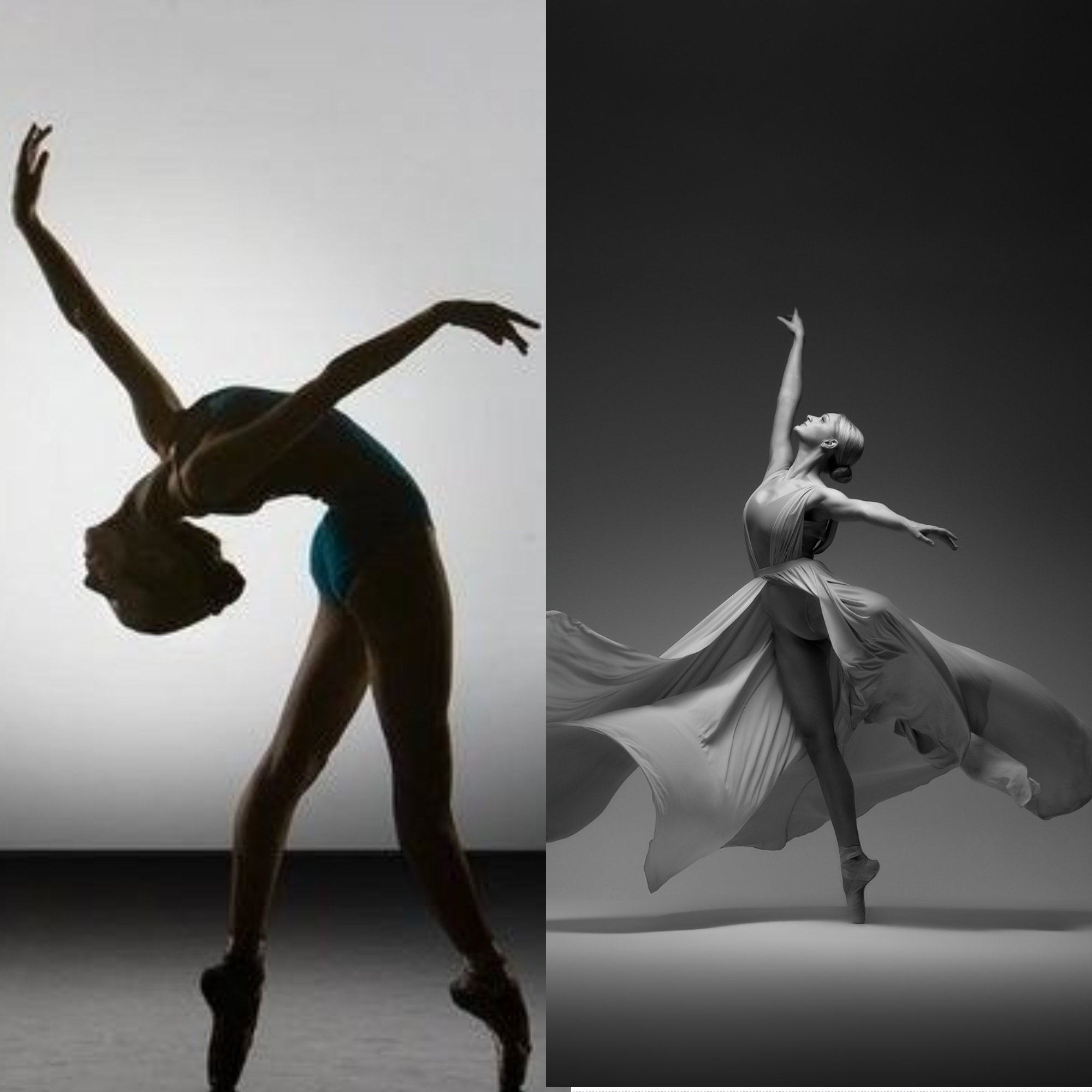 Ballerinas are usually very flexible and tend to include similar routines in their dance performances. As a ballerina, you can present to your photographer the poses that demonstrate your skill to the maximum. Bending your spine or stretching your body such that you are reaching for the sky are great ways to show your flexibility and the details of your pose.
5. Splits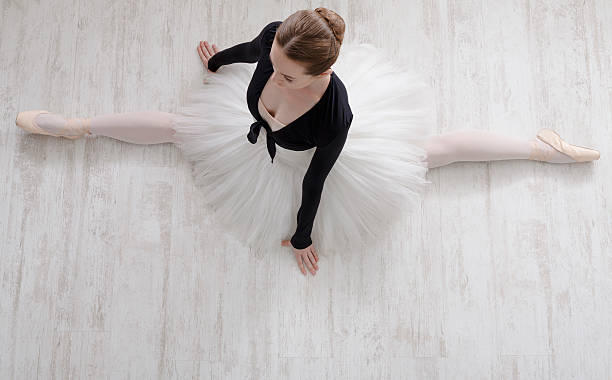 Splits are another way of showing your range as a ballerina and the amount of flexibility that years of practice instill. You can go for the classic horizontal splits that never fail to amaze an audience, or you can also try the vertical split, which will help your photographer to capture your flexibility in better angles.
Popular Ballet Photographers
You've taken care of every step there is to master the skill of ballet photography. But you still find yourself wondering how to capture the perfect ballerina poses. What should you do next? While creativity and innovation are the key attributes to perfecting the skills of any art, studying the work of the proven best is another way to understand the intricacies of the art form. Given below are the top 5 ballet photographers whose pictures always draw praise and wonder from the audience.
1. David Hofmann
Expertise: Wildlife and water dance. He is known for working the most with natural light.
Check out his work here!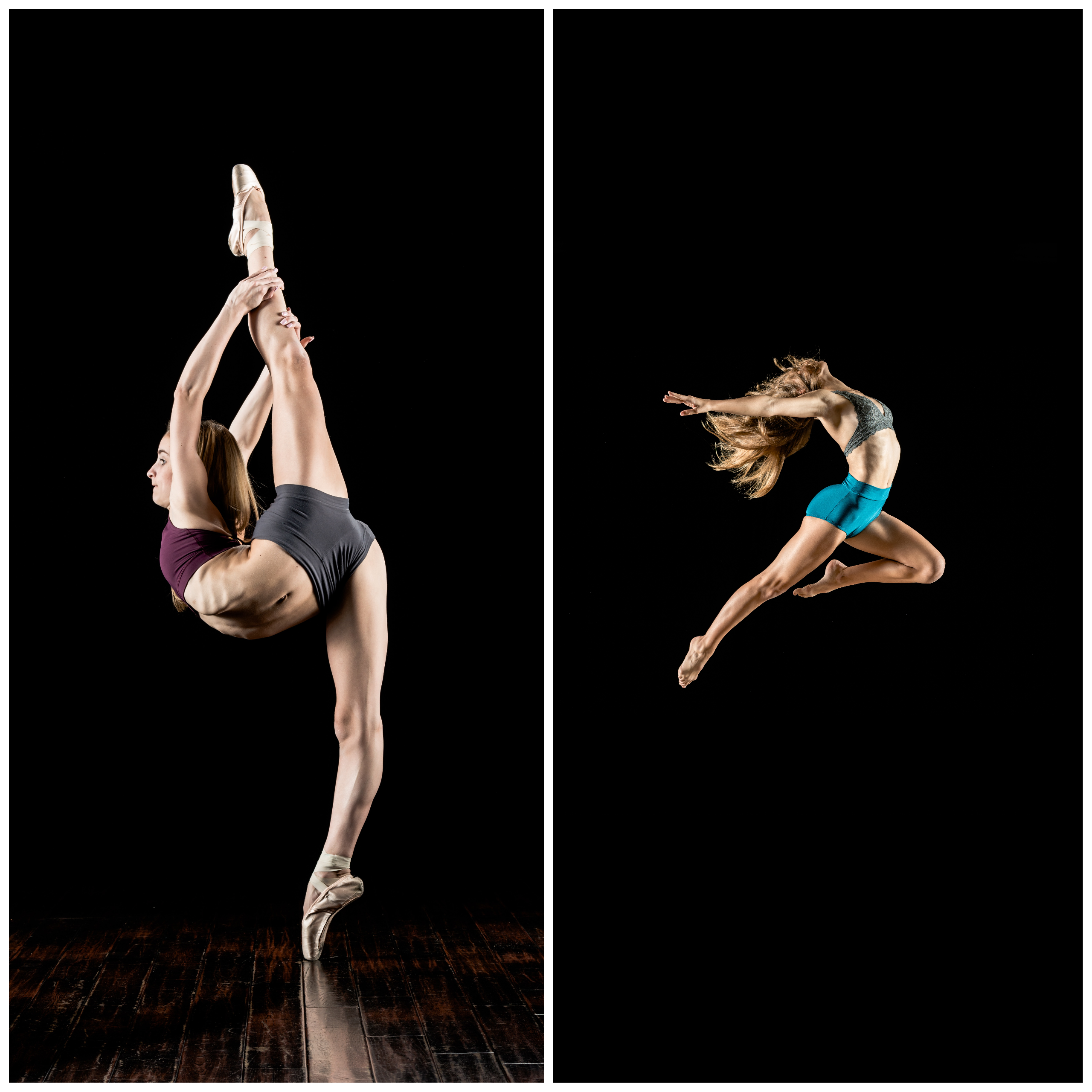 2. Darian Volkova
Expertise: Capturing the different movements of the dancers.
Check out her work here!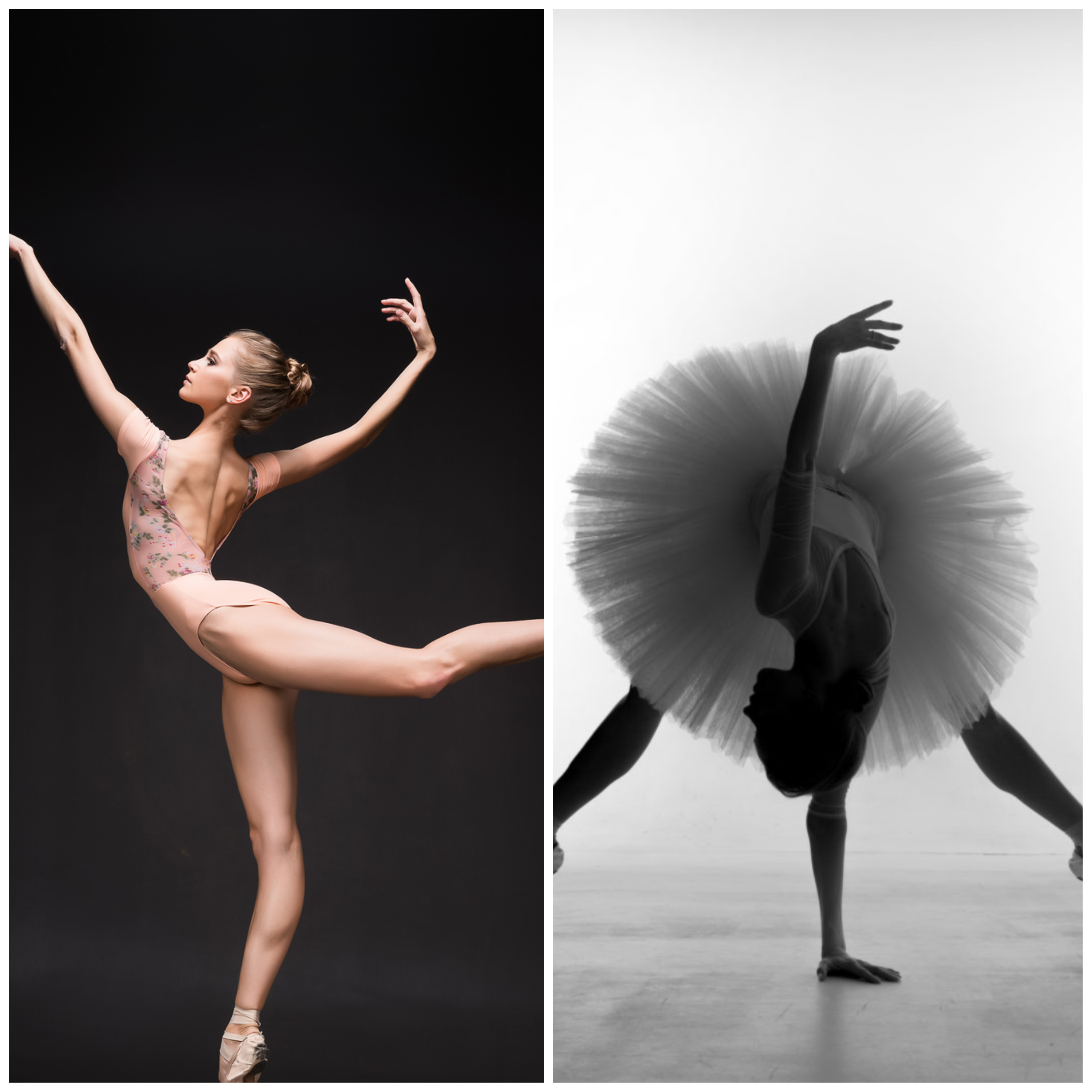 3. James Bort
Expertise: Artists of the French Opera.
Check out his work here!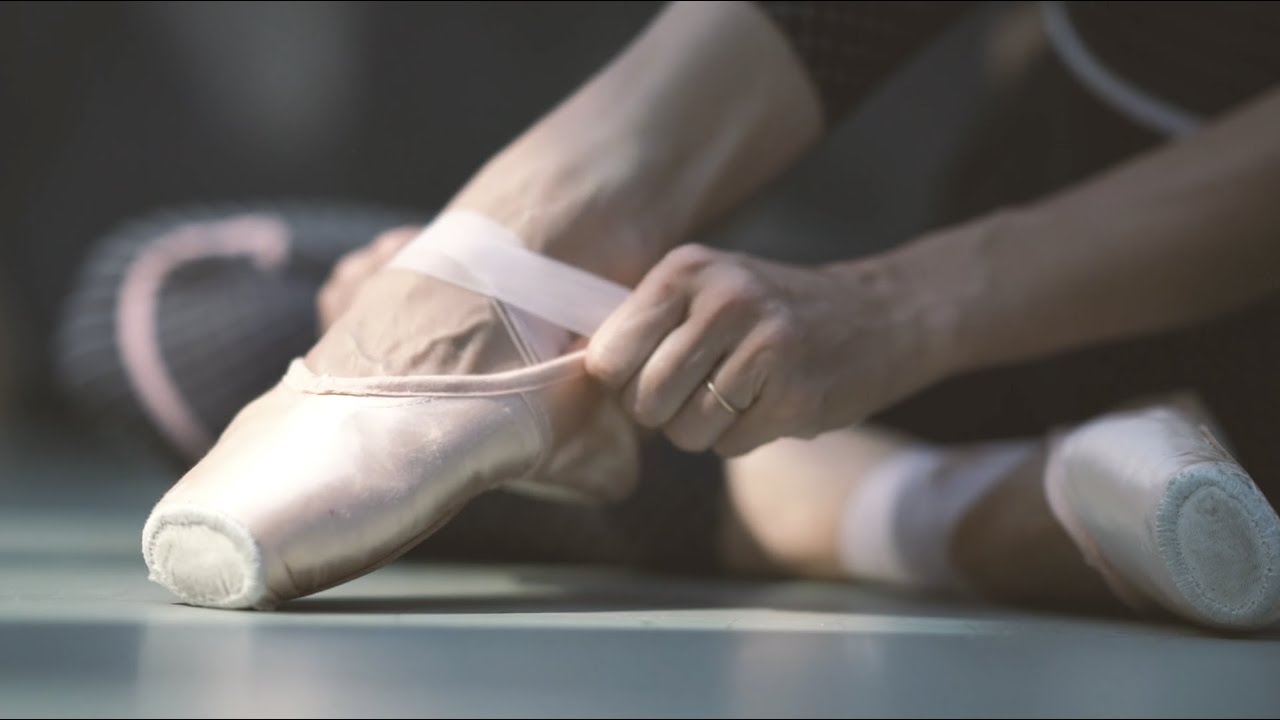 4. Alexander Yakovlev
Expertise: Capturing the different movements of the dancers and using props.
Check out his work here!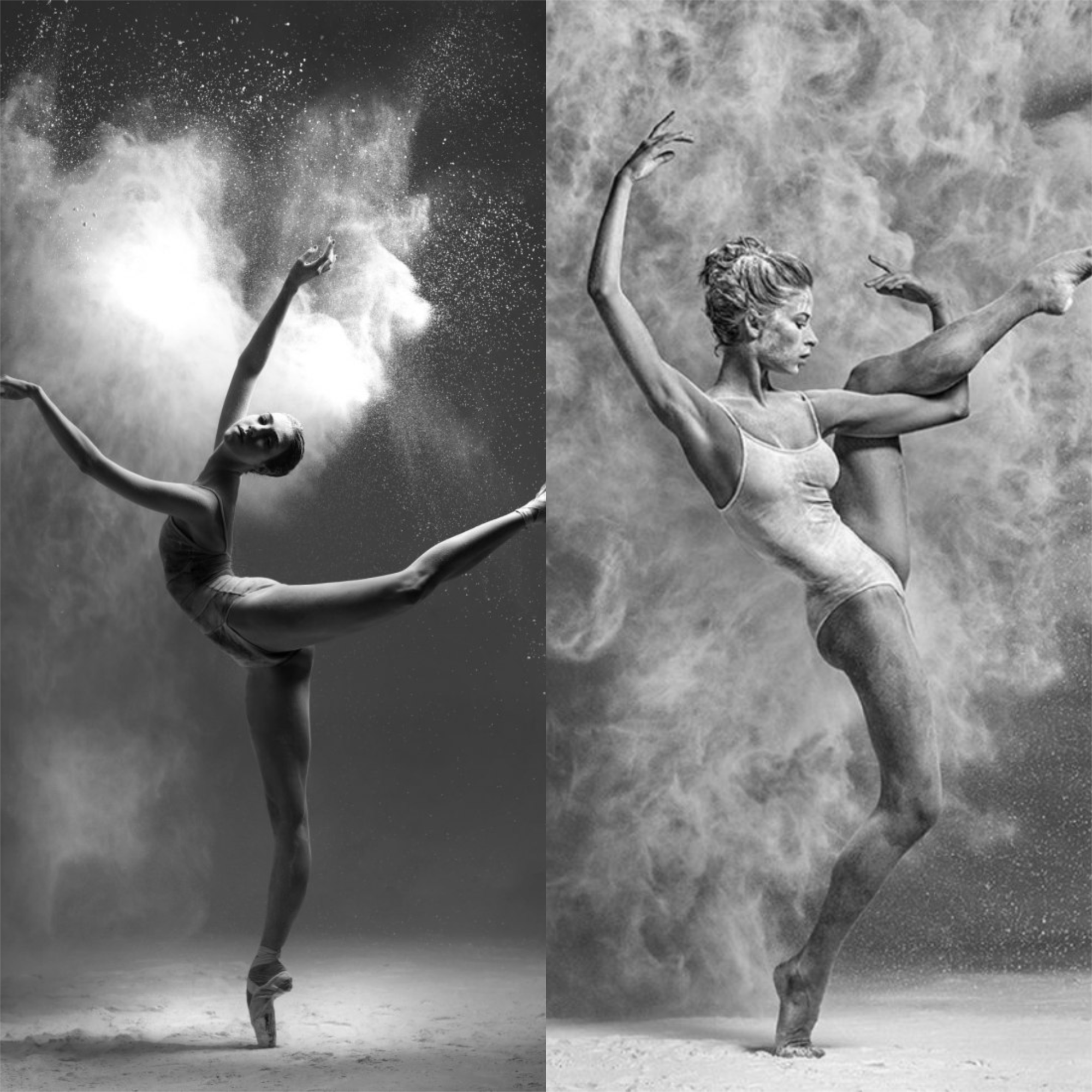 5. Henry Leutwyler
Expertise: Still photography, using themes related to social topics and capturing details.
Check out his work here!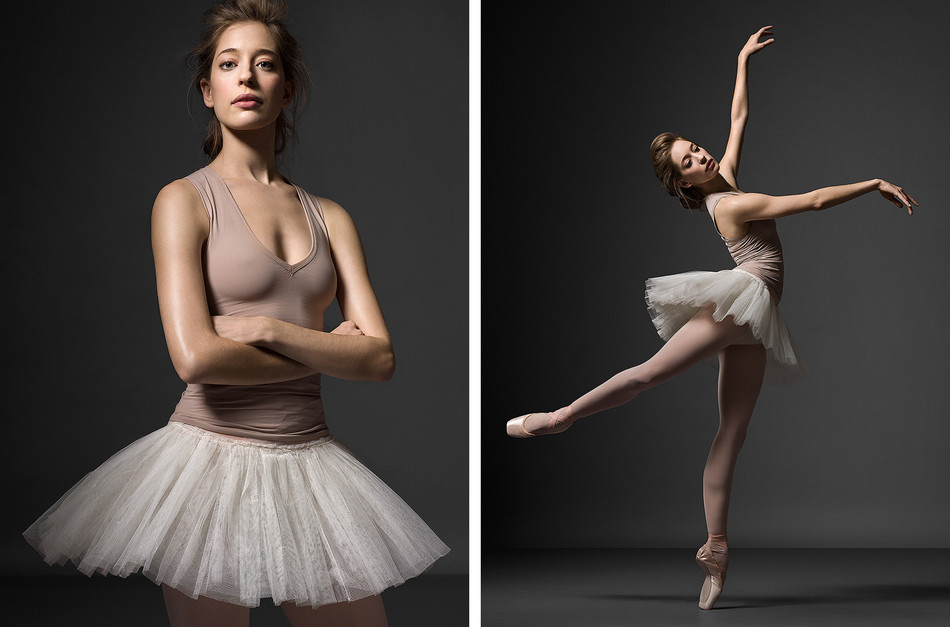 Conclusion
In conclusion, the art of ballet photography is intricate and delicate. It takes patience, skill development and a lot of practice over time. You should always begin by checking your equipment and making sure it's in ideal condition. Research the different photography techniques that you can utilize during your shoot. Lastly, communicate with your models and ensure you are transparent with them to conduct the photo shoot smoothly. Most importantly, make a checklist to cross off one thing at a time so you don't miss out on any important steps.
On the journey of discovering the process of capturing the perfect ballerina poses, what has been your craziest experience? Let us know in the comments section below.
Frequently Asked Questions
How to Capture the Perfect Ballerina Poses?
To capture the perfect ballerina poses, you should first check all your equipment and ensure it is in excellent working condition. Research all the different techniques and poses so that you can enhance your pictures even more. Also, make sure to communicate with your models to discuss creative ideas.
How Can I Become a Perfect Ballerina?
To become a perfect ballerina, focus on your core strength, endurance, and flexibility. The best way to enhance your ballet is to practice your routines as much as possible. You could also start performing freelance or conduct small shows to build your confidence and reputation as well.
Which Is the Hardest Ballet Pose?
One of the hardest ballet poses is the Italian Fouette. Ballet is a tough dance form that requires years of practice and dedication. Holding your poses is another one of its tricky parts. En pointe, pirouettes, grand adage, and swan lake are some other particularly difficult routines.
Which Body Type Is Ideal for Ballet?
Traditionally, ballet has favored dancers with a leaner body type. Long limbs, a flat front, and a small waistline are some of the more prominent features which ballet experts look for in their students. Ballet dancers usually have what is conventionally called a slender figure.
What Are the Ideal Body Dimensions for a Ballet Dancer?
Typically, the height of a ballet dancer is approximately 5'4". As far as the weight is considered, a dancer who is 5'2" must weigh around 40 kilograms, whereas a dancer who is 5'7" should weigh approximately 50 kilograms. On average, the body fat percentage in ballet dancers ranges from 7.8% to 24.0%.