Getting fit can be like having a fun adventure. To do it, you'll need to work hard, be consistent, and be dedicated. Each day, you can do something small that will get you closer to your goal. With enough practice, you'll be able to stay fit and feel great! When you put on a special outfit, practice a few poses, and get your picture taken, it can be really exciting, and the photos you get in the end can be really satisfying!
In this article, we will discuss six ideas relating to outdoor photoshoot poses for males that will showcase your hard work and dedication. We will also discuss what to wear for a male fitness photoshoot and how to pose with a model. It doesn't matter if you're new to taking pictures or if you've done it for a long time; these poses will help you snap a great picture.
So let's get started!
Outdoor Photoshoot Poses for Male Models
Posing for a photo shoot is like making art! You want to pick poses that make you look good and show off your personality. It's an awesome way to showcase your hard work and look your best. It takes some practice to figure out the best poses, but it's absolutely worth it! So, here are some basic poses to get you started with:
1. Warm-Up Poses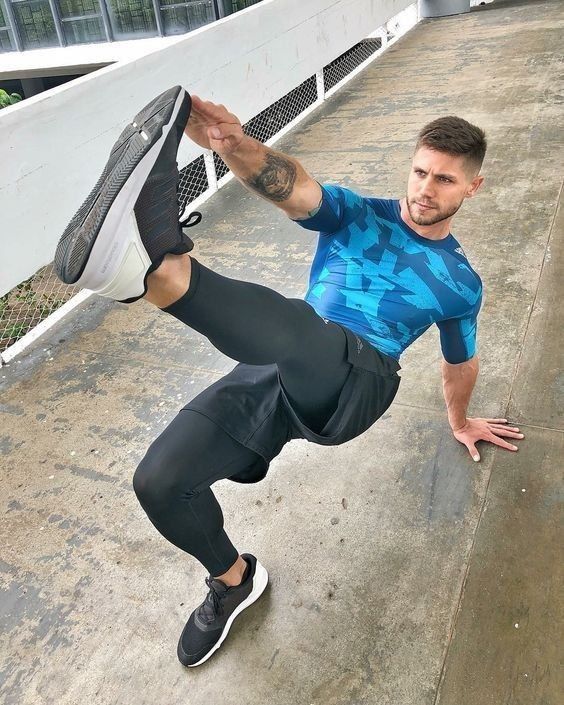 Before trying the difficult poses, it's important to do some easy poses first. Do some circles with your arms, roll your shoulders, tilt your head in different directions, and swing your legs. This will help warm up your muscles and make sure you don't get hurt during the photoshoot.
2. Standing Poses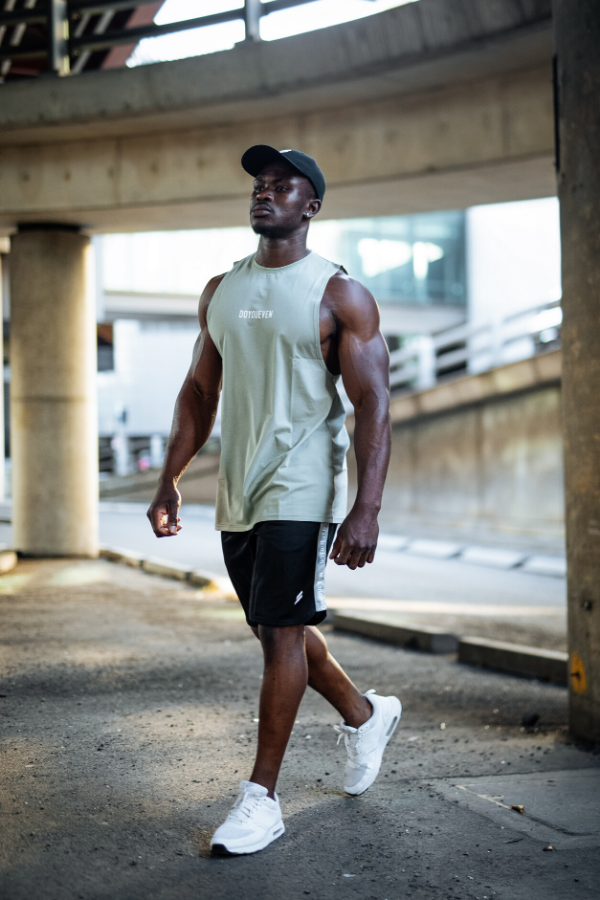 Standing poses are a great way to show off your body. You can flex your muscles or show off your strong abs. Taking pictures of yourself standing up will help show the world how fit and strong you are.
3. Sitting Poses
Sitting poses are great for showing off the muscles in your upper body, like your chest, arms, and shoulders. You can do some easy poses, like crossing your legs, or you can try something harder, like balancing on your arms while sitting. All of these poses will show off the hard work you have put in to make your upper body look strong.
4. Lying Poses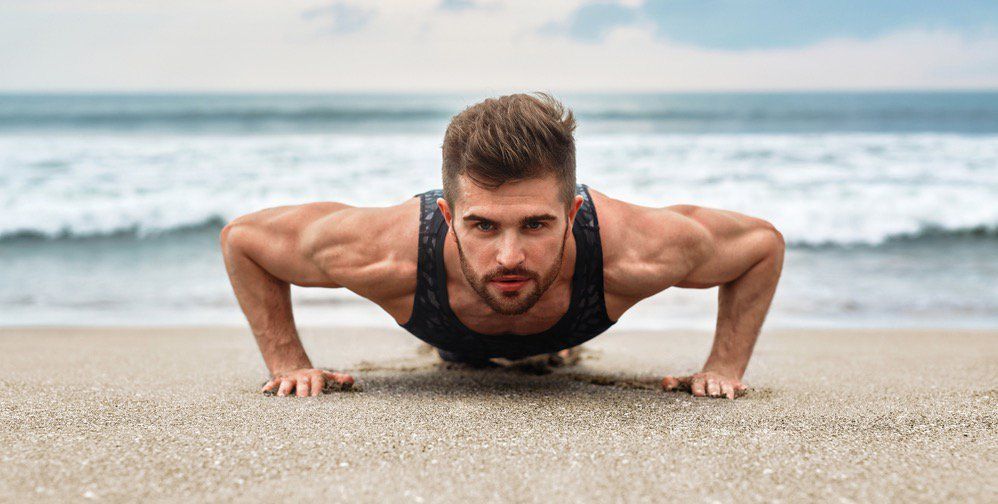 Lying poses are like special stretches and movements that help show off the muscles in your legs and bum. You can do simple stretches, like lying on your back and reaching your legs up towards the sky, or you can do more advanced moves, like lying on your back and lifting your legs up and down. These poses will allow you to demonstrate how strong and toned your lower body is!
5. Action Poses
Action poses are perfect for capturing your athleticism and dynamic movements. Whether you are jumping, running, or performing a martial arts move, action poses are ideal for showcasing your fitness level and stamina.
6. Group Poses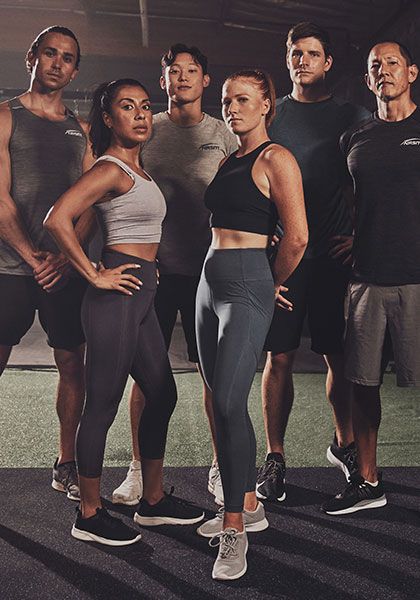 If you and your friends or coworkers are all taking part in a fitness journey together, it can be fun to take a group picture. You could all huddle together in a big group hug or try something a bit more challenging, like a group acro-yoga pose.
How to Look Your Best in Outdoor Fitness Photos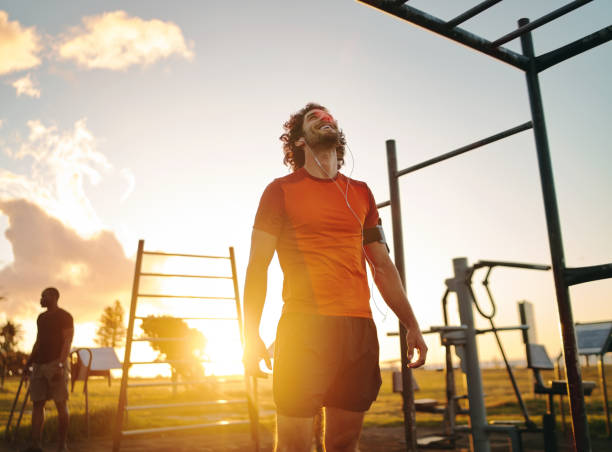 Here are a few tips on how to look your best in your outdoor fitness photos:
1. Wear the Right Clothing
The key to looking your best in outdoor fitness photos is to wear the right clothing. Choose clothes that are comfortable and breathable, such as light-coloured t-shirts, shorts, or tank tops. Avoid heavy fabrics like denim or anything that is too tight.
2. Choose the Right Location
The right location can make or break a good outdoor fitness photo. Look for places with interesting backdrops, like parks, forests, beaches, and other scenic spots. Natural light is also important, so try to find a spot that gets plenty of it.
3. Use Proper Pose and Posture
Proper pose and posture can go a long way in making you look your best in outdoor fitness photos. Make sure to stand up straight and keep your shoulders back. If you're doing a workout, focus on keeping your core engaged and your body aligned.
4. Use Props and Natural Light
Props can add a lot of interest to your outdoor fitness photos. Try using jump ropes, kettlebells, weight bars, dumbbells, and other fitness equipment to make your shots more dynamic. Natural light is one of the most important elements to consider when taking outdoor fitness photos.
What to Wear for Male Fitness Photoshoot?
When it comes to getting the perfect shot for a male fitness photoshoot, what you wear can make all the difference. Here are some tips on choosing the right outfit to make sure your photo looks its best:
1. Choose Athletic Wear
Athletic clothing is a must for a male fitness photoshoot. Choose pieces that are form-fitting and show off your muscles, such as tank tops and shorts. Avoid baggy clothing, which will make your body look smaller.
2. Accentuate Your Features with Bright Colors
Use clothing to highlight your best features. For example, if you have broad shoulders, choose a tank top that will draw attention to them. Bright colors will help make your body stand out in the photo. Choose colors that are complimentary to your skin tone.
3. Accessorize and Be Comfortable
Accessories can help add an interesting element to the photo. Think about wearing a hat, a watch, or a necklace that will draw attention to your face and body. With these tips in mind, you're sure to have a successful photoshoot and take amazing photos. It's important to be comfortable when posing for a photo. Choose clothing that fits well and allows you to move freely.
The Best Places to Take Fitness Photoshoots Poses Outdoors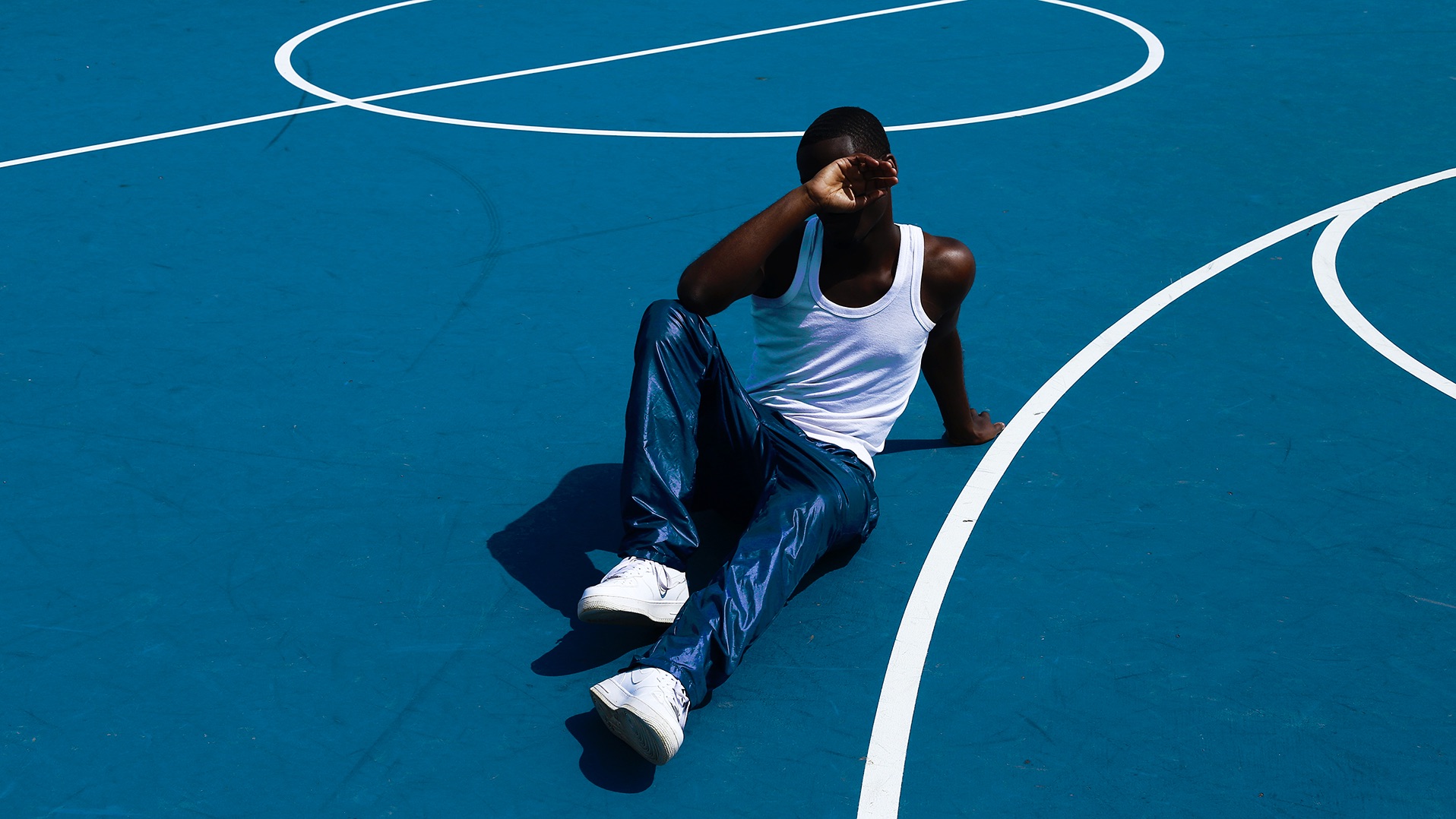 The outdoors can provide endless opportunities for great photos. Nature is full of breathtaking landscapes, unique wildlife, and stunning sunsets that can all be captured with the right equipment and a bit of creativity.
Here are some of the best places to take photos outdoors:
1. National Parks
National parks provide a wide variety of amazing scenery that can be captured with the right lens and some patience. From towering mountains to serene lakes, there is something for every type of photographer in a national park.
2. Forests
Forests are full of life and can provide a great opportunity to capture unique wildlife and plant life. Forests also have the potential to create stunning landscapes and sunsets with the right angle and lighting.
3. Beaches
Beaches can provide a great opportunity for stunning photos. From capturing the beauty of the ocean to the golden hour sunsets, beaches are full of potential.
4. Urban Areas
Urban areas provide a great opportunity to capture the hustle and bustle of city life. From street photography to capturing the unique architecture of a city, urban areas can provide an amazing photography experience. No matter where you choose to take photos outdoors, the most important thing is to be creative and patient.
Summing It Up
In conclusion, taking outdoor fitness photos is a great way to showcase your hard work and dedication to a fitness journey. With the right poses, clothing, and location, you'll be able to capture stunning photos that will show off your strength and athleticism. National parks, forests, beaches, and urban areas are all great places to take these outdoor photoshoot poses for males.
With a bit of creativity and patience, you'll be able to take amazing photos that will be a great reminder of all your hard work and dedication. So, what are you waiting for? It's time to grab your camera and start taking awesome pictures of you doing outdoor fitness activities!
Get out there, have fun, and show off your moves!
Frequently Asked Questions
Do I Need to Be a Professional Model to Pull Off These Poses?
No, you're not required to have modeling experience to execute these poses. It's totally normal to feel hesitant or nervous when trying a new yoga pose. With some practice and a bit of confidence, you can master these techniques and show off your journey to fitness with awesome pictures.
How Do I Choose the Right Outfit for An Outdoor Fitness Photoshoot?
When choosing an outfit for an outdoor fitness photoshoot, it's essential to wear something that not only showcases your physique but also complements the natural surroundings. Consider wearing breathable and moisture-wicking fabrics that can withstand outdoor conditions.
Can I Incorporate Props Into My Fitness Photoshoot?
Yes, props can help make your fitness pictures cool and fun. You can use fun things like jump ropes, kettlebells, weight bars, and dumbbells in your pictures to make them stand out. It is the ideal display of your strength and physical fitness.
How Can I Prepare for An Outdoor Fitness Photoshoot?
It's crucial to stay hydrated, eat a healthy diet, and get enough sleep in order to prepare for an outdoor fitness photoshoot. Doing a few stretches before starting a game can help you be more flexible and ready for the challenge. It's like stretching before running or jumping, so your body isn't so stiff when you start. It can help prevent injuries, so you can stay in the game longer.
How Do I Feel More Confident During My Fitness Photoshoot?
Feeling confident during your fitness photoshoot is essential to capturing the perfect shot. Remember, you've worked hard to achieve your fitness goals, and it's time to showcase your hard work and dedication. Before the shoot, take some time to reflect on your journey and the obstacles you've overcome. Use this reflection as a source of motivation and confidence during the shoot.