It all began in October 2020 when Nikon released Z7 II. This particular professional-rated camera is the upgraded predecessor of the Nikon Z7. While Z7 was already one of the best cameras in the photography industry, Nikon has successfully managed to retain all its features and capabilities along with the addition of many amazing improvements in the Z7 II.
To improve auto-focus, continuous shooting rate, and low-lighting photography, they have finally enhanced the dual EXPEED 6 image processors. This will not only improve the image quality but also give better portraits and help in sports photography. But is it actually worth buying this expensive camera?
Let's explore the 0 features of the Nikon Z7 II, which sets it the world apart from other cameras in this range. We will also talk about the limitations and tell you if its worth buying this camera or not!
Let's get started!
Top 9 Key Features of Nikon Z7 II
The following are the key specifications of the Nikon Z7 II, making it better than most professional cameras in this price range.
1. High-Resolution Sensor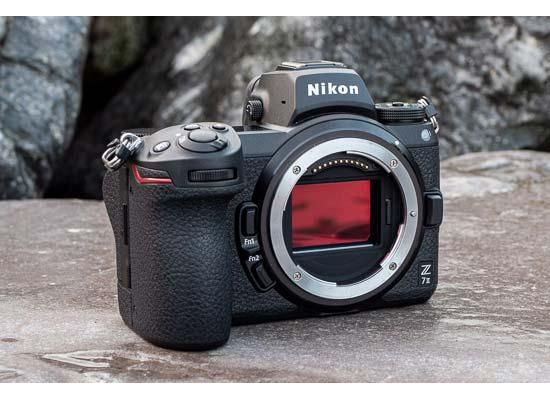 The Z7 II has a high-resolution full-frame CMOS sensor which is accompanied by a 45.7-megapixel camera. This will support capturing images that have higher quality and better detailing. Over to that, it has an exceptionally better dynamic range and vibrant colors.
2. Ultrafast Processor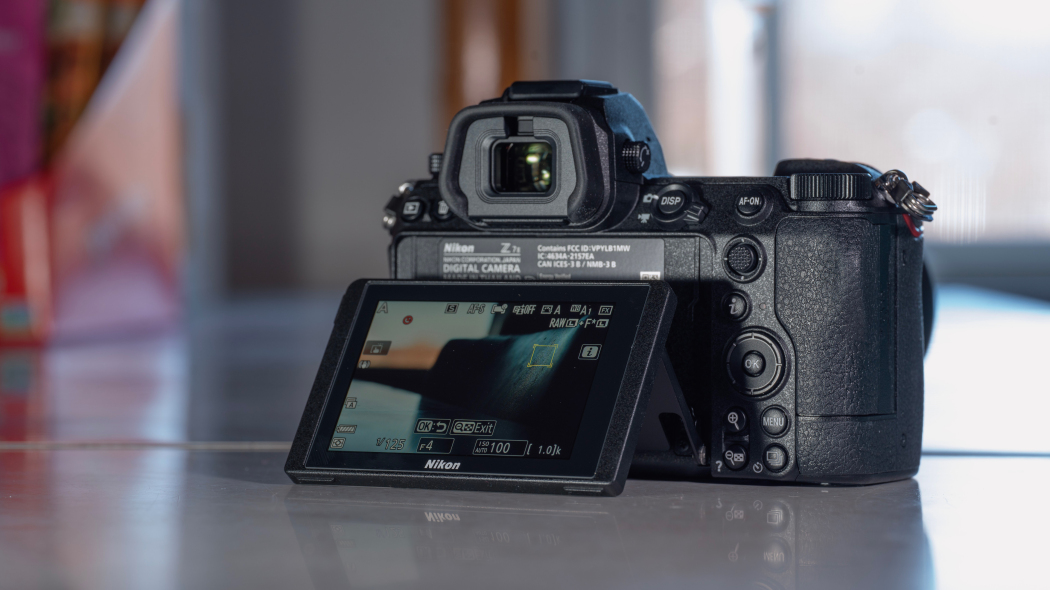 This camera is packed with a dual EXPEED 6 processor. This means it has two processors that are super efficient and capable of providing super-fast performance. This includes autofocus speed, low-light photography, and a continuous shooting rate of 10 frames per second at its max settings.
3. Autofocus System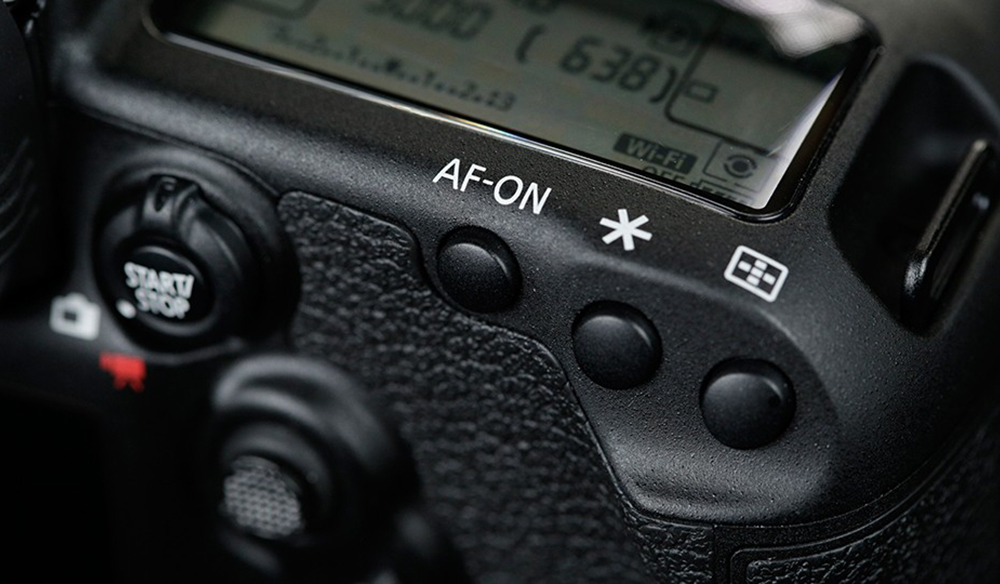 The Z7 II has a superb autofocus system which is integrated with 493 on-sensor phase-detection autofocus points. Its work comes to play when there is a need to track a subject in a wide landscape precisely. This camera never lets you down, even in difficult situations such as unstable hands or low-lighting situations.
4. Video Recording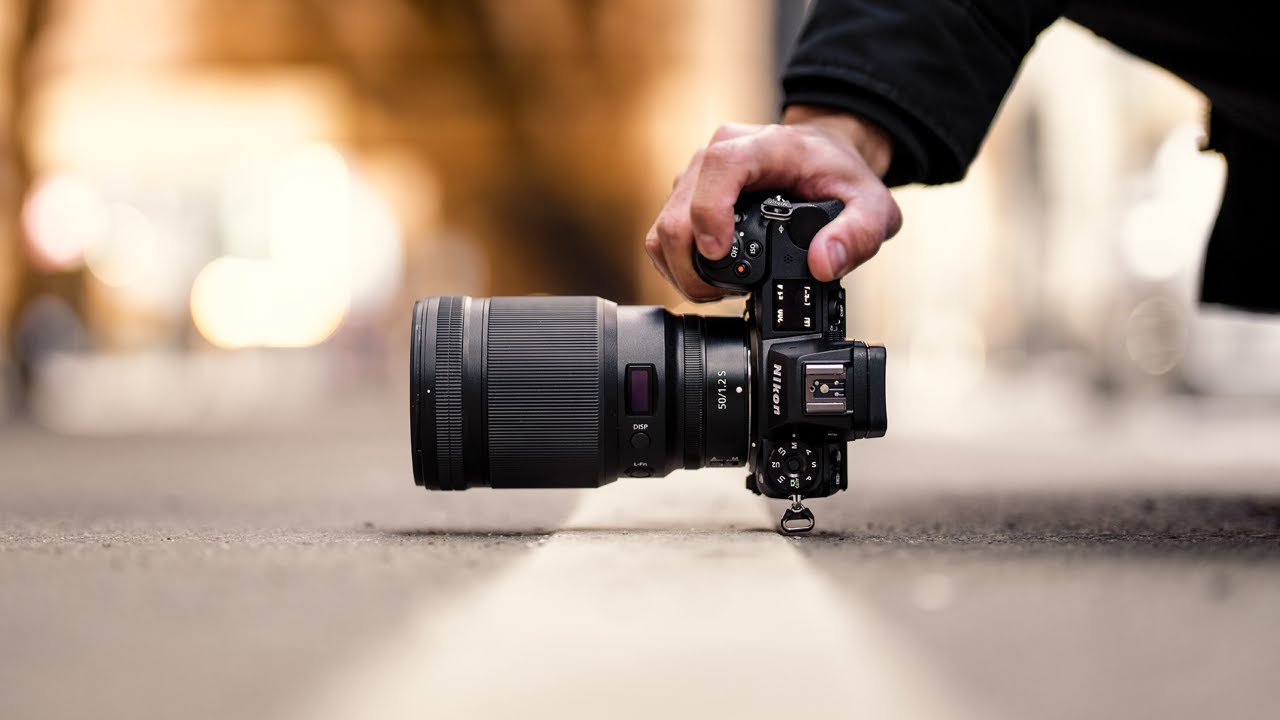 The camera has the capability to record 4K Ultra HD up to 60 FPS at its maximum settings. Over to this, Nikon's controlling system is easy to use; hence it combines together and gives improved performance with ease. The improved performance can be termed as getting lag-free and high-quality videos.
5. IBIS- In-Body Image Stabilization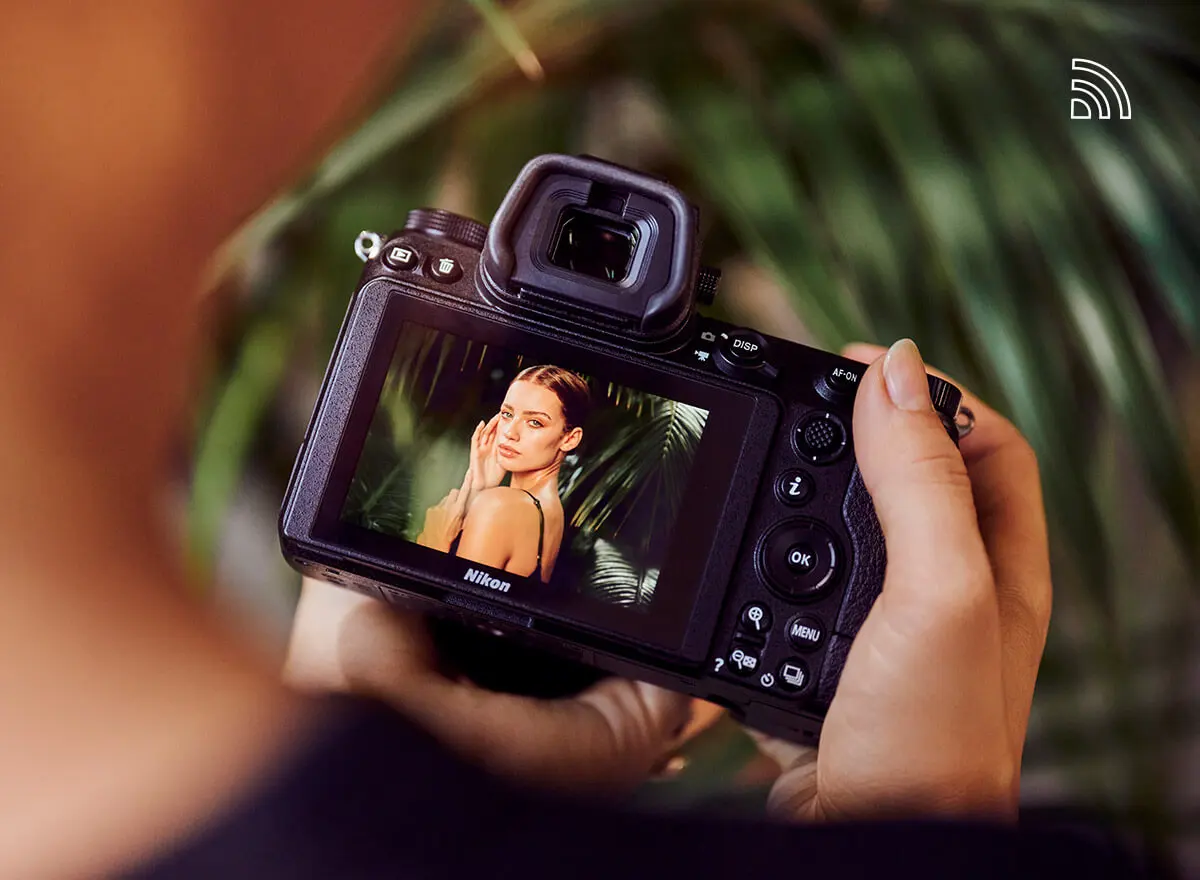 One of the greatest issues faced by photographers is obviously getting blurred images due to shakey hands for multi reasons. The Z7 II has inculcated a 5-axis in-body image stabilization system that helps in getting rid of those unwanted images without extra effort.
6. Weather Resistance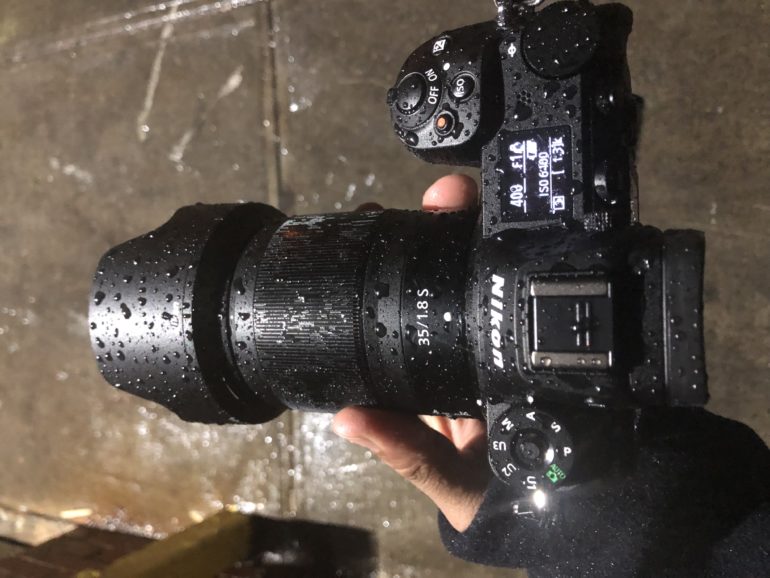 The build quality of this camera is unquestionably one the best! It has a magnesium alloy body that makes it durable and safer in harsh circumstances. It has a splash-proof body, which means it will be safe from accidental water spills.
7. EVF- Electronic Viewfinder & Touchscreen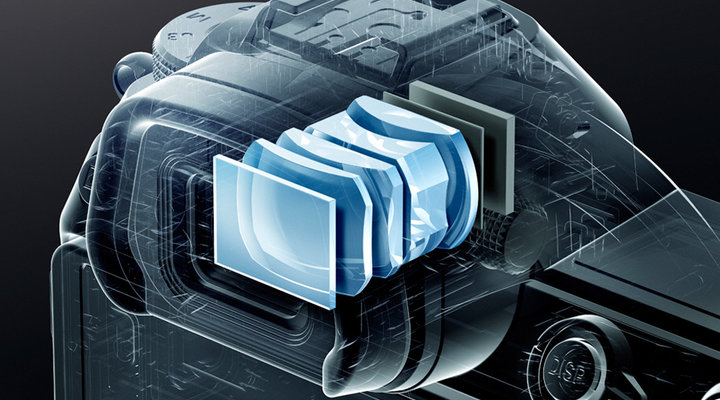 The touchscreen has an LCD display that provides multitouch and smooth controls that provides the photographer with flexible shooting angles with less effort. Over to that, the Z7 II has a crisp and bright EVF that enables the use of a strong backlight.
8. Memory Card Slot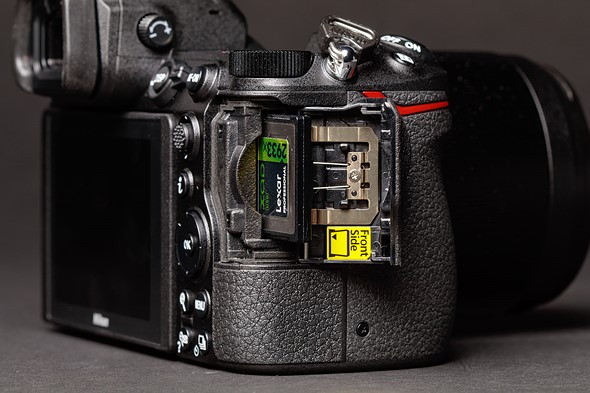 The Nikon Z7 II has dual memory card slots that support XQD and CFexpress cards. The powerful processor reads the information quite faster compared to its previous version Nikon Z7 II.
9. Lens Compatibility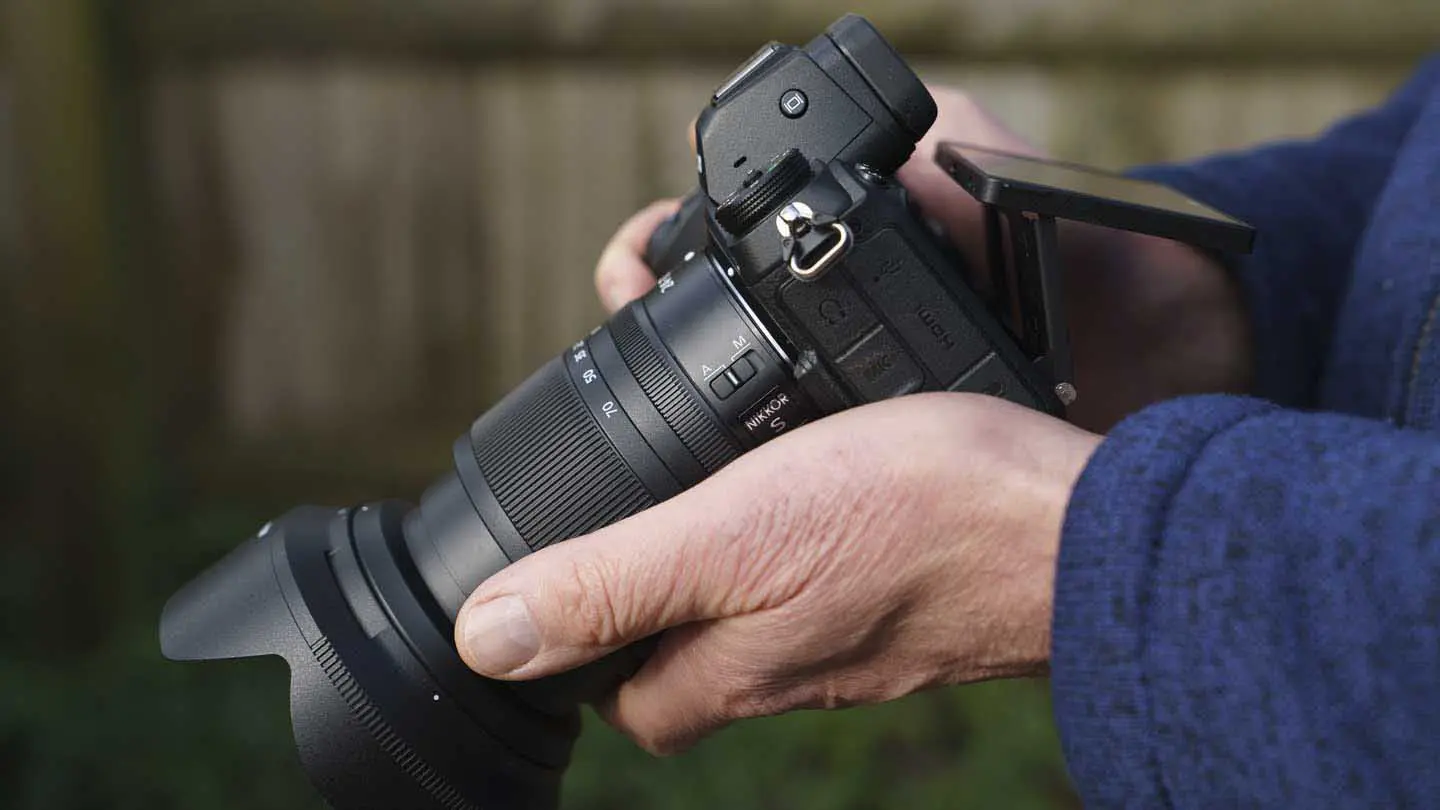 The Nikon Z7 II has a wider range of lens compatibility that supports the NIKKOR Z series lenses. The specialty of these lenses is that they have slightly better autofocus and optical performance. This camera is also compatible with F-mount lenses by FTZ Mount Adapter.
Technical Specifications of Nikon Z7 II
45.7 megapixel full-frame CMOS sensor
Dual EXPEED 6 processors
493 on-sensor phase-detection autofocus points
Records 4k ultra HD videos at 60 FPS (Frames Per Second)
In-body Image Stabilization- 5-axis in-body image stabilization
Magnesium alloy body, weather resistant
LCD screen and High-resolution electronic viewfinder (EVF)
Dual memory card slots that support XQD and CFexpress cards
Compatible with NIKKOR Z lenses and F-mount lenses by FTZ Mount Adapter
USB charging and MB-N11 Battery Pack
Vertical grip adaptable
Users Perspective: Using Nikon Z7 II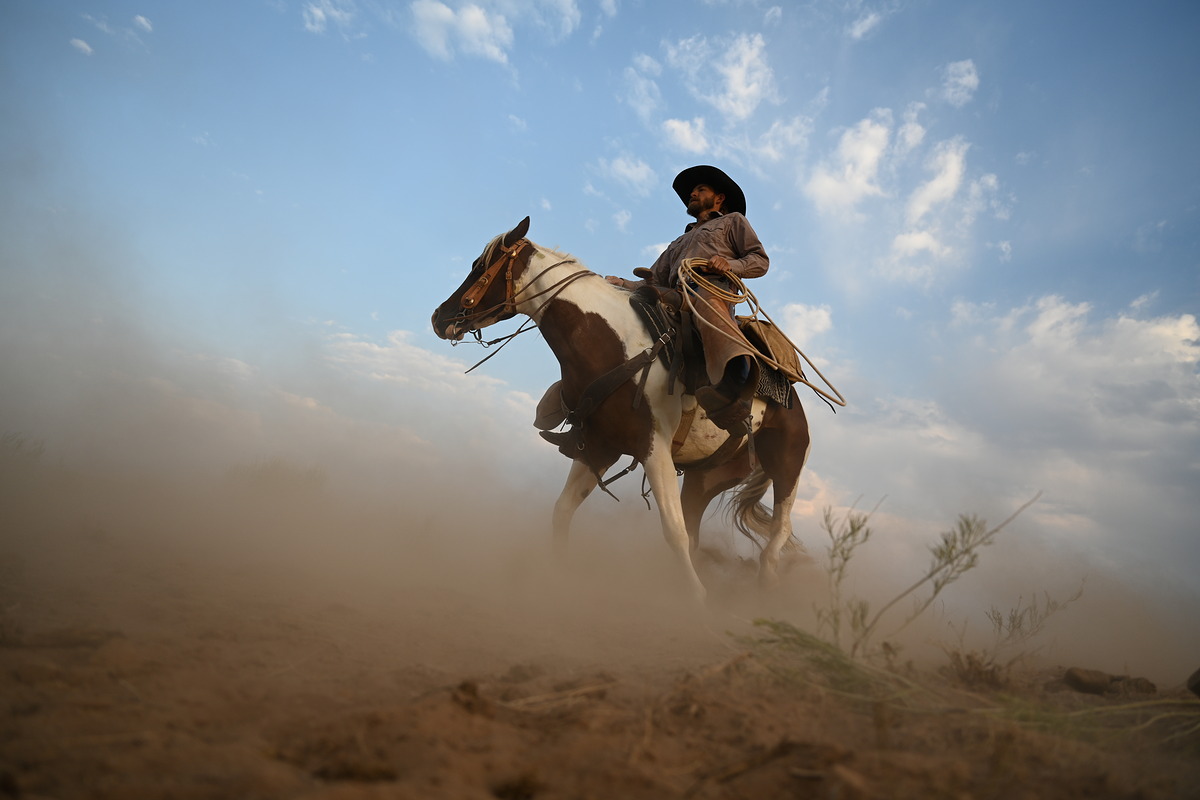 1. Image Quality and Performance Analysis
The Nikon Z7 II boasts an amazingly powerful 45.7-megapixel backside-illuminated CMOS sensor, which has the ability to provide superb clarity and can capture images with fine details.
Using advanced backside-illuminated (BSI) sensor technology, the Z7 II manages to capture an abundance of light, especially in low-lighting environments, which gives an enhanced image quality.
With its versatile ISO range of 64-25,600, which can be expanded down to ISO 32 up to ISO 102,400, the camera can work effortlessly. It can capture moments across varying lighting scenarios, all while ensuring quality images and reducing excess noise.
Talking about image processing, Nikon's cutting-edge image-processing mechanism elevated the overall quality of images, the precision of colors, and sharpness. Simultaneously, it also works on the processing and shutter speed allowing for uninterrupted shooting sessions.
The Z7 II embraces the capability to capture 14-bit RAW files, thereby providing enough data for subsequent post-processing and ensuring the preservation of maximum details within the captured images.
2. Autofocus and Tracking
The Nikon Z7 II presents an advanced autofocus mechanism consisting of 493 phase-detection points that span across 90% of the image sensor.
This has a range of autofocus modes, such as Single-Point AF (S), Wide-Area AF(S), Wide-Area AF (L), Auto-Area AF, and Pinpoint AF. All this delivers the freedom to select the desired focus area according to specific preferences.
The Nikon Z7 II integrates Eye-Detection AF, an advanced feature that effortlessly identifies and locks onto the subject's eyes, ensuring Sharpness and precision in capturing captivating portraits.
With its improved autofocus algorithm, this camera shows the capability to detect and seamlessly track the eyes and faces of the animals, guaranteeing reliable performance for capturing stunning wildlife photographs.
Photographers have the flexibility to adjust the autofocus system to their specific needs and shooting demands. This allows a personalized autofocus configuration.
With its superior tracking capabilities, the camera excels in maintaining precise focus on subjects in motion. It can proficiently track subjects even under challenging lighting circumstances.
3. Build Quality and Ergonomics
The Nikon Z7 II has a durable design, incorporating a magnesium alloy body that ensures both strength and rigidity without compromising on the camera's lightweight nature.
Equipped with comprehensive weather sealing, the camera offers exceptional protection against dust, moisture, and demanding shooting situations, rendering it highly suitable for outdoor and adverse weather photography.
The camera showcases a well-structured control layout, featuring dedicated buttons and dials for important functions like ISO, exposure settings, and drive mode. This thought design enables swift and seamless adjustments to be made during the shooting sessions.
4. Lens Selection and Adaptability
The Nikon Z7 II has Nikon Z-mount lenses, which means it has been engineered to cater exclusively to NIkon's cutting-edge mirrorless camera systems. It enjoys the advantages of its expansive diameter and short flange distance.
Nikon Z7 II presents the convenient FTZ Mount Adapter, empowering you to utilize your existing collection of Nikon F-mount lenses effortlessly. This adapter guarantees seamless compatibility, preserving essential functionalities such as autofocus, exposure metering, and VR (Vibration Reduction).
Unlocking even greater creative possibilities, the Z7 II opens its doors to third-party lenses through the utilization of versatile lens mount adapters. However, it's crucial to keep in mind that certain functionalities, including autofocus and electronic aperture control, may have variations depending on the particular lens and adapter combination.
5. Interface and Controls
The Nikon Z7 II has a meticulously structured and user-friendly interface, facilitating effortless exploration of diverse configurations and settings.
The electronic viewfinder (EVF) of the Nikon Z7 II has a remarkable resolution with impressive 3.69 million dots! This advanced feature allows the photographer a vivid and detailed preview of the images/video. This feature enhances the ease of finalizing shots and tuning various settings.
An exclusively dedicated button for exposure compensation and ISO adjustments has been Incorporated into its design. This thoughtful inclusion allows the users to swiftly modify exposure settings without the need to navigate through intricate menus. Moreover, it also showcases a multi-selector joystick conveniently positioned on the rear, facilitating rapid and accurate selection of autofocus points as well as effortless navigation through menus.
6. Videography
The Z7 II possesses the capability to capture stunning 4K Ultra HDvideos, featuring extraordinary detail at a frame rate of up to 30 frames per second (fps). This feature grants users the ability to produce high-resolution footage of high quality.
Moreover, the camera extends its support to Full HD recording, offering a range of frame rates such as 60p, 30p, and 24p. It helps the user to flexibly capture seamless smooth, and cinematic videos according to their creative vision.
The camera has a 5-axis in-body image stabilization (IBIS) which handles the adverse effects of camera shake, ensuring impeccably steady and stable video recordings. This feature is particularly advantageous when capturing footage without the aid of additional support or when confronted with demanding environmental circumstances.
Limitations of Nikon Z7 II
1. Limited Buffer Capacity
The Nikon Z7 II has a comparatively compact buffer, resulting in its rapid filling when capturing a series of high-resolution images in quick succession. This can potentially slow down the camera's continuous shooting speed, necessitating frequent to facilitate the buffer to clear.
2. No Built-In Flash
Different from certain camera models, the Z7 II lacks an integrated flash module. Although it permits the utilization of external flashes, the absence of an onboard flash might prove cumbersome in relaxed shooting scenarios.
3. Limited Battery Life
To ensure uninterrupted shooting during prolonged sessions, it might be advisable to have additional batteries at hand because the battery performance of the camera is satisfactory yet falls short of being extraordinary. Particularly when engaged in power-demanding operations such as continuous high-speed shooting or video recording.
4. Expensive Lenses
The recently introduced range of Nikon Z-mount lenses are expensive to purchase, particularly those designed for professional use, and can be rather exorbitant when compared with alternative camera systems. This may significantly increase the overall expenditure involved in assembling lenses specifically tailored for the Z7 II.
Value for Money or Not?
Price: $2,599.95 (as of May 2023)
Nikon Z7 II is comparatively more expensive than other full-frame mirrorless cameras.
And when it comes to some aspects, yes, there are better cameras from various brands in this price range. However, it is not always the same case. With better and more convenient controls and more accurate colors, it starts to pull an edge. The amazing eye and animal detection is another benchmark this camera sets, and finally, the build quality. I guess we can all trust Nikon's build quality, at least.
Final Verdict: The Nikon Z7 II is a value for money.
Final Thoughts
The Nikon Z7 II stands as an awe-inspiring camera of professional grade. It harnesses the power of its enhanced dual EXPEED 6 image processors; this remarkable device bestows upon its users enhanced autofocus capabilities, faster continuous shooting speeds, and a remarkable aptitude for low-light scenarios.
The 45.7-megapixel full-frame CMOS sensor, a pinnacle of excellence, ensures the capture of imagery with finesse, accurate colors, with vibrancy within a vast dynamic range. Within the Z7 II lies an autofocus system that is integrated with 493 on-sensor phase-detection autofocus points, precision in tracking subjects, even in difficult shooting conditions.
Moreover, the camera's ability to record videos in 4K Ultra HD, coupled with its user-friendly touchscreen LCD display and electronic viewfinder, contribute to its multifaceted nature and seamless operation.
For those who place need performance, image quality, and reliability, this extraordinary device proves itself to be a truly worthwhile investment, serving as a tool for professionals and enthusiasts.