Nikon Z9 is the new hype in town partly because of Nikon's own promotional campaign. But it has received pretty good reviews from its users. Moreover, there is no doubt that the Nikon Z lineup has a pro-level flagship camera. The Nikon Z9is a 45.7MP full-frame mirrorless camera best used for still-in wildlife and sports photography. This camera model is clearly best to use in events that occur without planning, as the moments need to be captured suddenly. This Z9 model is stacked with several features, but by far, the most distinct feature of this camera is that this is the first camera to remove the mechanical shutter.
Primarily in terms of video, it is the most ambitious camera released by Nikon. There are several features of this camera that will make your photography skills stand out. However, there are also some features that this camera lack. We have mentioned various features of this camera so that you can evaluate whether it is suitable for you or not.
Tune in to know all the details.
Nikon Z9: Overview and Features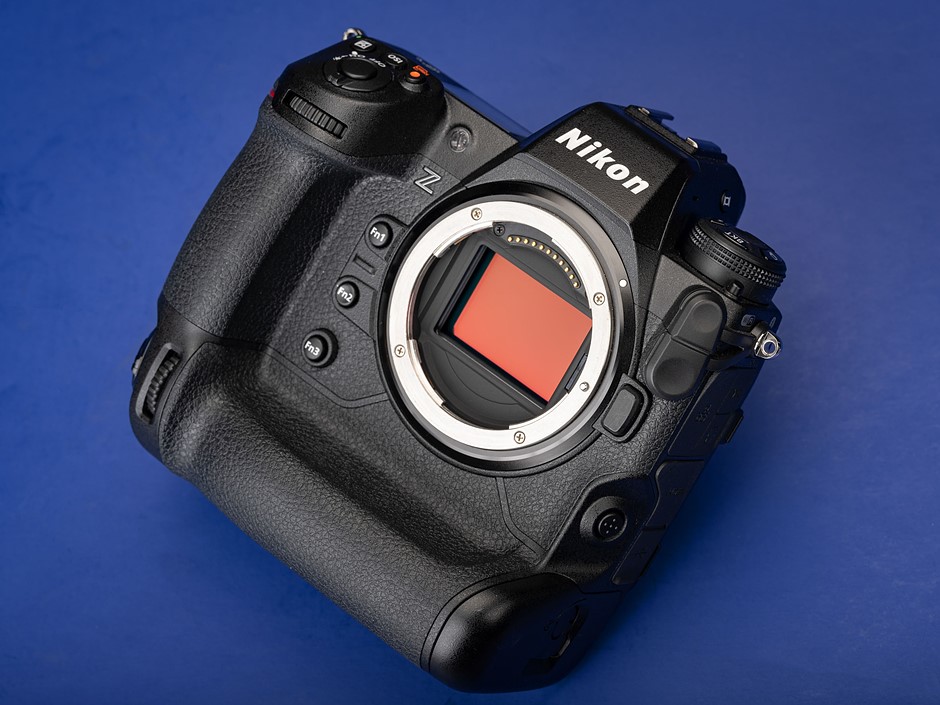 If you are a Nikon user, then you will more likely observe that there are some changes in the playback button from the usual position. However, there is one thing common about this Nikon Z9 camera with other Nikon DSLRs, most of them have back-lit buttons. That is a fascinating feature of the camera when operated in dark conditions. Moreover, it has an ergonomic design that makes it very adaptable to use. However, we have mentioned some key features of the body design of this camera!
Nikon Z9 Mirrorless Camera with FTZ II Adapter Kit (2 Items)
Nikon Z9 8K Full Frame Mirrorless Digital Camera Body - Rechargeable Li-ion...
45.7MP Stacked CMOS sensor and EXPEED 7 image processing
Fast powerful AF that can keep up with the fastest subjects and frame rates
Subject detection uses deep learning to automatically detect and track people,...
1. Tilting Touchscreen LCD
It has a fully-articulating screen which seems the best design for some photographers. This is because the tilting screen makes it easier for you to frame your shots.
2. AF Button
On the front of the Nikon Z9 camera, you can see the AF mode button placed on the lower left. Now it is easier to switch from the AF drive mode with the AF button and two control dials. This makes photographers' work a bit easier.
3. Viewfinder
This feature is where the Z9 has the possibility of needing to catch up to its competitors in the market. It has a 3.69M dot panel with low resolutions as compared to its rivals. However, the good thing about this is that it makes it very effective for action that involves fast moving.
4. Sensor Shield
When the camera is off, the sensor covers itself. This helps to protect its sensor when the lens changes. However, it was not the first one, but it indeed was the first one to be designed for this purpose only.
5. Battery Backup
The key feature of this Nikon Z9 camera is that it has the latest EN-EL18d variant, which is a large battery. It is charged with a USB, which can charge the camera's b,c, and d versions. It can click around 700 clicks in one fully charged battery backup.
6. Connectivity
There is a range of connectivity options. This includes high-speed data transfer ports, for example, USB-C, HDMI output, microphone, and headphone jacks, and even wireless connections such as Bluetooth and Wi-Fi.
7. Grip
The grip is mainly designed to provide a comfortable and secure hold of the camera. Nikon Z9 has a pretty good grip to make it suitable for event photography.
What's Unique in Nikon Z9?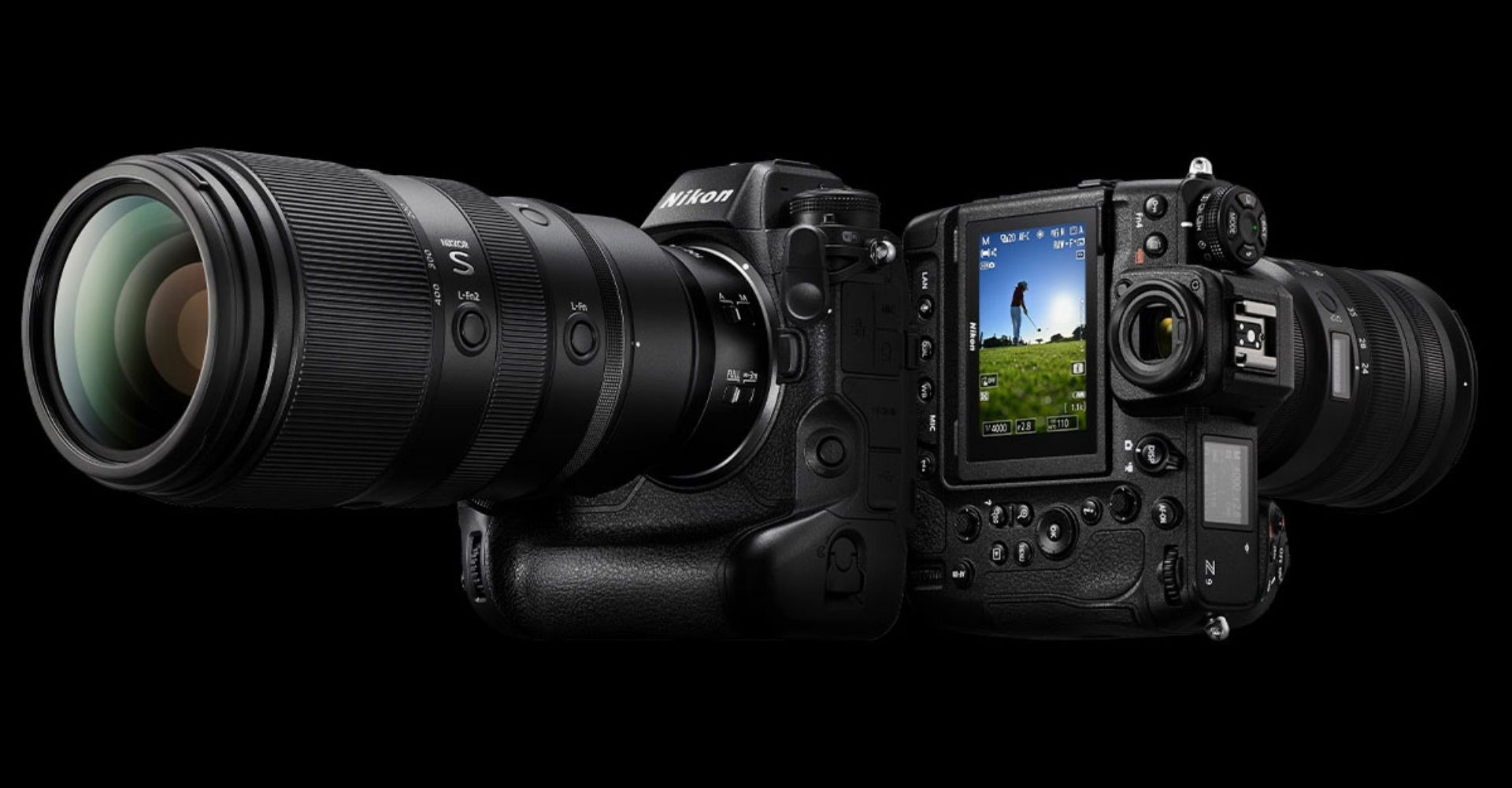 New features in the Nikon Z9 camera have been added which were not present in other Nikon DSLRs. We have mentioned key features below, and it's quite a long list to go through.
Solid grip with vertical controls
Processor: EXPEED 7
Backside illuminated CMOS sensor
Button for flash mode
Bracketing button
AF button
A release mode dial precisely for single, bulb, continuous low and high, etc
Ethernet port
5 programmable function buttons
Flash sync terminal
GPS
Menu banks replacing U1/U2/U3
A cable locking slot for anti-theft
Two buttons for memory card formatting (ISO + Trash)
Dim LCD mode to save your eyesight in low light (Red-light)
Tilting LCD
Glove-sensitive touchscreen mode
Refresh rate upto 120 Hz for viewfinder
Illuminated buttons
A mechanical shutter is absent
When changing lenses, a dedicated sensor dust cover is used
a high-frequency and precise selection flicker reduction for artificial lighting
RAW shooting at 20 frames per second
The following JPEG frame rates are available: 30 FPS JPEG, 60 FPS 19-megapixel JPEG (DX crop), and 120 FPS 11-megapixel JPEG.
A back-in-time buffer which is called a "Pre-Release Burst" in 30,60 and 120 FPS JPEG modes
Shooting at the highest frame rate without blackouts or slideshows
RAW file buffer of over 1000 images
New RAW compression algorithms with "high efficiency" and "high-efficiency star" features
It has the fastest shutter speed, which is 1/32,000
8K video quality
120p 4K video
RAW video choices and built-in N-Log
digital zooming with high resolution while maintaining 4K video
Lowest-light autofocus with "starlight view"
autofocus with bird subject detection
Autofocus recognition for nine different objects, including people, dogs, cats, birds, cars, motorcycles, trains, and bicycles
Enhanced battery backup
Affordable pricing
There are a good number of features in this Nikon Z9 camera. These features definitely are helpful in sports, wildlife, events, landscapes, or portrait photography.
Image Quality & Performance of Nikon Z9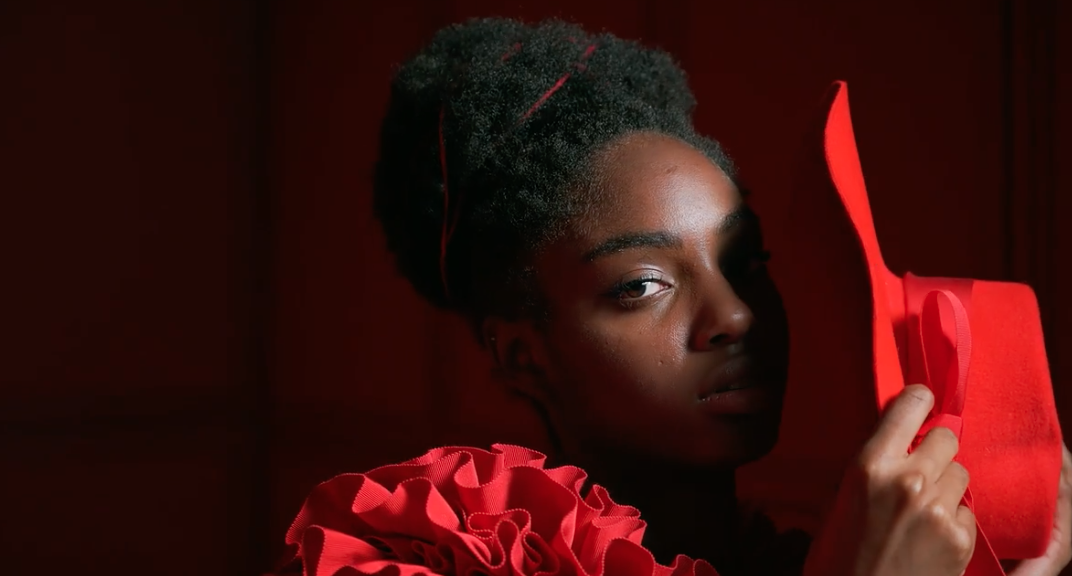 You'll be happy to know that this Nikon Z9 faces difficulty in capturing a poor picture. This is because it takes detailed and rich-colored pictures. The Z9 is powered by EXPEED 7 processor and a stacked CMOS sensor with a 45.7-megapixel full-frame. Further, if you combine the full-frame sensor with a native ISO range of 64-25600 and expandable up to 32-102400, also, the distinct camera's noise-reduction algorithm can result well when the camera that's capable of a range of lighting conditions with little noise.
Furthermore, Nikon Z9 has a 493-point autofocus system as well as packs 405 AF points into its auto-area mode. However, there are around 10 AF-area modes for you to choose which include single-point, group area, 3D tracking, and dynamic. Further, we have mentioned that it is capable of detecting 9 different subject types. Moreover, this camera takes high-resolution pictures and videos, which surely lets you take great stills and videos. Also, the performance is great, with a commendable battery backup. It has a high frame rate and autofocus system; thus, it makes it a fantastic option in mirrorless cameras.
Who Should Buy Nikon Z9?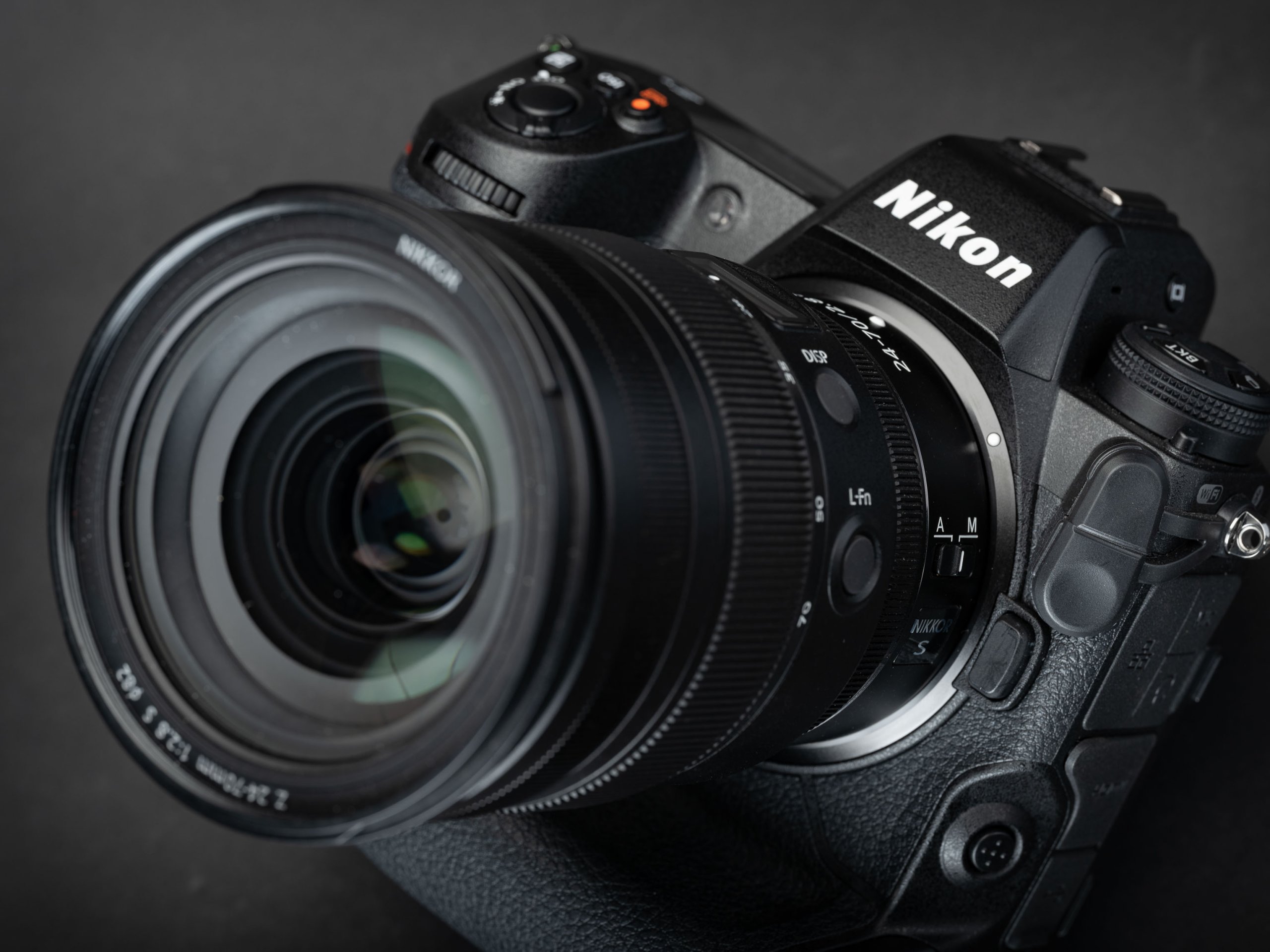 Nikon Z9 is specifically designed for professional purposes rather than clicking your birthday party events or holidays. Since this is used for professional purposes and you might have handled the camera before, so, you won't have to look for a manual as it has a pretty clear menu system. Yes, you would need the manual for finer details to operate different focus modes. Also, you don't have to worry about a rolling shutter, as the sensor readout on the Z9 ensures that the rolling shutter effect remains minimal. Below we have mentioned the usage for both stills and video.
Capturing the World with Nikon Z9
1. For Stills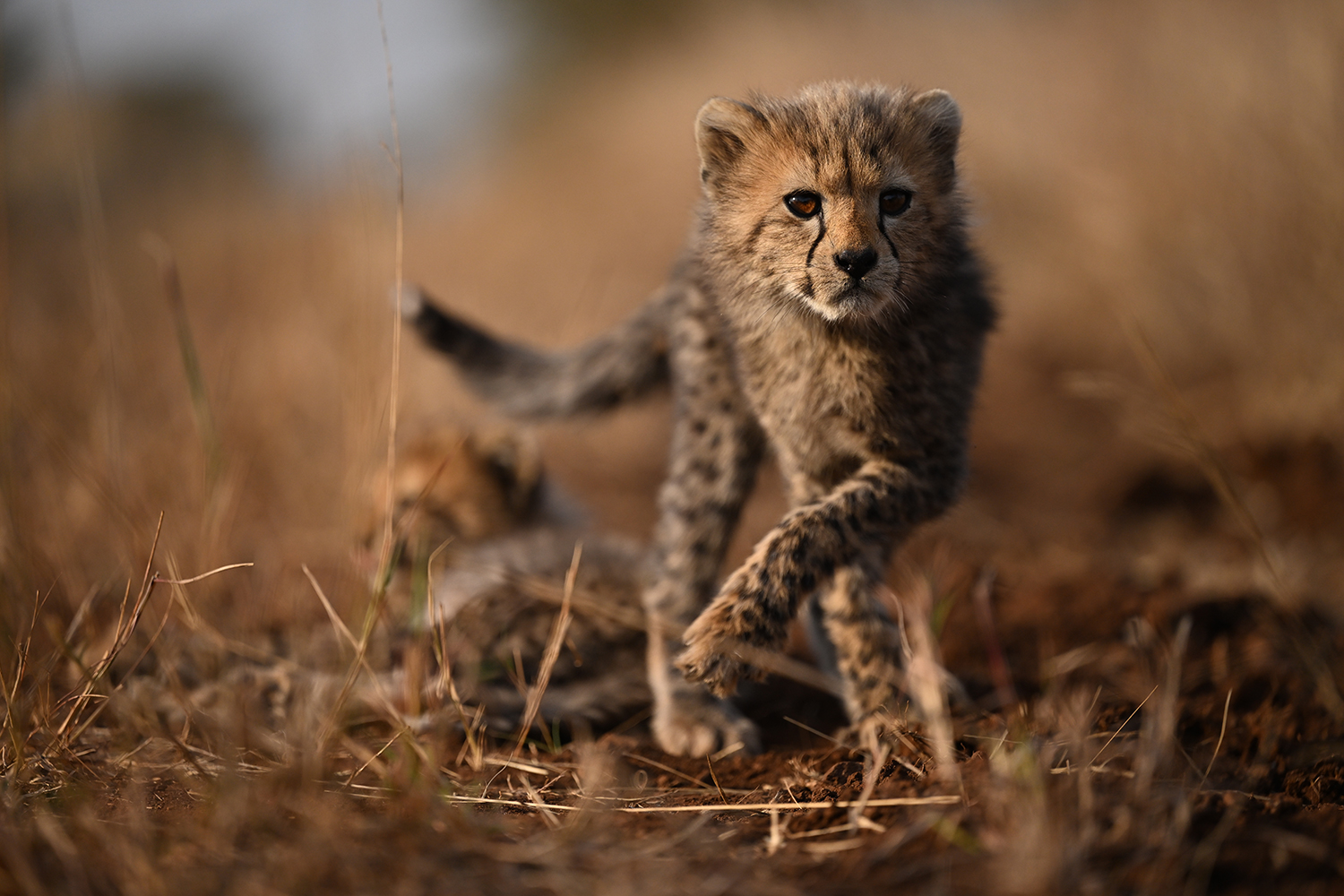 There is a distinct feature of the high-speed continuous burst stills settings, which enables the Nikon Z9 to track the object fully. Also, it enables constant autofocus and exposure while the burst has been taken. This is a major selling point of this camera, as most of the cameras are not able to do it.
Another distinct feature of this one is that the mechanical shutter is of no use. However, Sony A1 also has this feature. However, this feature means that when you use the high-speed burst mode, then the viewfinder won't have to suffer any blackouts or stuttering. Furthermore, the viewfinder is sharp and clear and runs at 120Hz. Thus it gives a very smooth display. Also, the LCD helps in taking good pictures on sunny days with its bright light.
2. For Video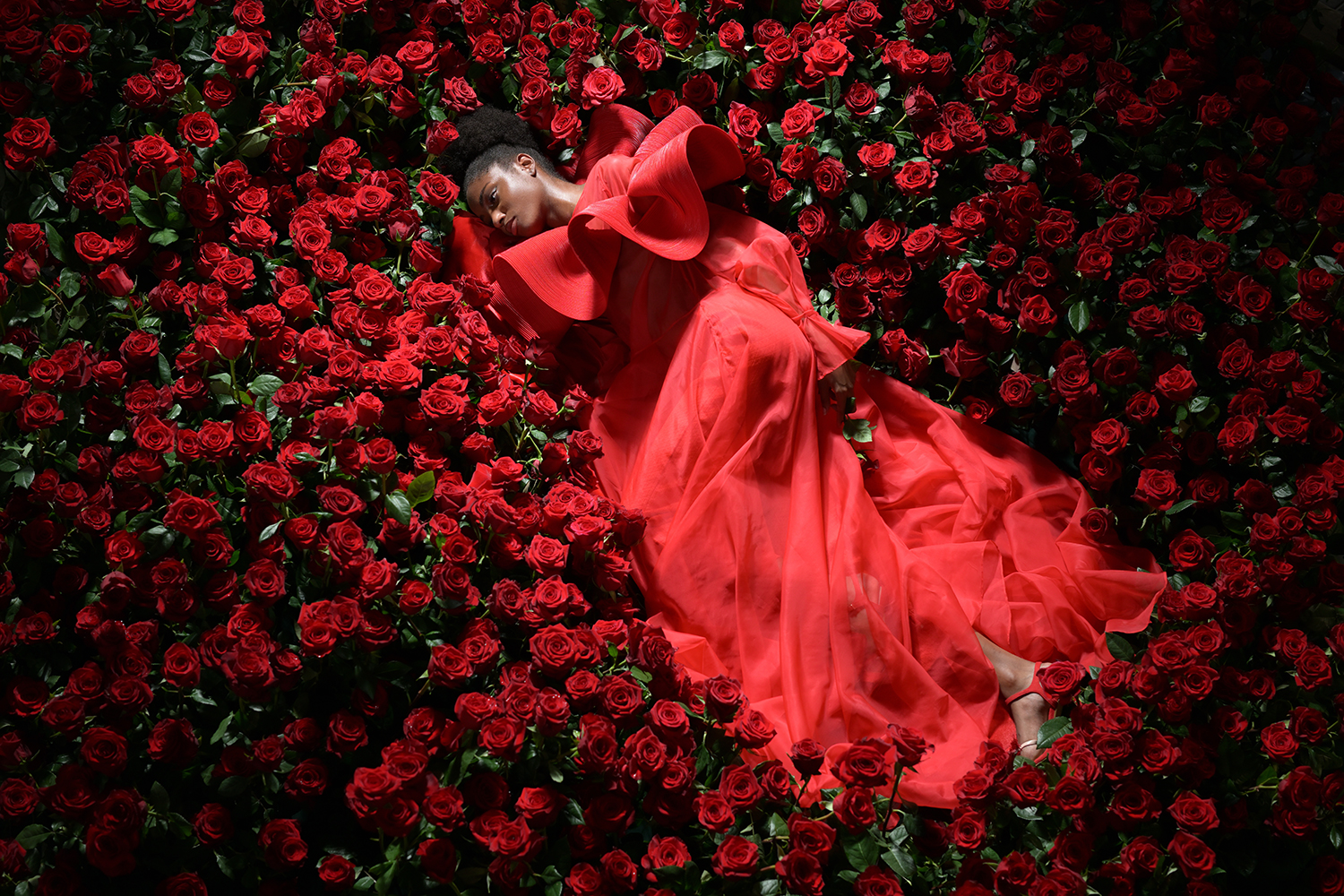 In the market, the Nikon Z9 has by far the best video specifications compared to any other mirrorless camera. There are so many different modes of video. Moreover, in raw format, the video can be shot up to 8K at 60fps and 4K at 120fps. This totally depends on the codec you select. Furthermore, the Z9 has the potential to record ProRes RAW and ProRes HQ, H.265, and H.264 internally.
Also, it has to record Nikon's own compressed raw format, N-RAW. Moreover, the N-RAW format is considered the best thing about the Z9 functions. However, there is an issue that the ProRes RAW cannot be used in the DaVinci Resolve as well as BRAW in FCP.
Nikon Z9 Mirrorless Camera with FTZ II Adapter Kit (2 Items)
Nikon Z9 8K Full Frame Mirrorless Digital Camera Body - Rechargeable Li-ion...
45.7MP Stacked CMOS sensor and EXPEED 7 image processing
Fast powerful AF that can keep up with the fastest subjects and frame rates
Subject detection uses deep learning to automatically detect and track people,...
Summing It Up
Nikon Z9 has several distinct features that make it stand out from the rest of the professional cameras. It offers a versatile design, a bright screen with a tilting LCD, and sharp autofocus. And the fast frame rates are exceptional, making it best to use for stills. According to Nikon's official website, this camera is worth $5,499.95, which can be expensive when you are on a budget.
However, the price is not very questionable for such a high-end mirrorless camera. Also, it does not cost more than another professional mirrorless camera, so it would be a good investment if you are into professional wildlife or event photography. If you make your living through photography and are on a budget, then you should opt for other options, as this can be pricey.
We hope that you got all your queries answered about Nikon Z9 through this article.