Boudoir photography is a glamorous genre of photography that portrays the model in an alluring and sensual way. The word 'boudoir' is derived from the French word for a woman's salon or dressing room. These shoots are usually conducted to show sensuality and intimacy. Although boudoir photography has been conventionally performed for lean and slender women, many men and plus-size women are also turning to this form of photography today. But why do it?
While we have discussed this further, boudoir photography is a great way to enhance your confidence and portfolio as a model. Are you a curvy woman looking for ideas to conduct your photo shoot elegantly? Or are you searching for poses that would accentuate your figure beautifully?
Continue reading to learn about the best plus size and curvy boudoir photography ideas!
An Overview of Boudoir Photography
Contrary to popular belief, boudoir photography is for everyone. Do you wish to capture yourself in an intimate yet confident way? Do you want to try something adventurous as a model? Do you want to feel reassured and proud of your body? If you answered yes to any of those questions, then boudoir photography might be for you.
While it may seem a little intimidating in the beginning, especially if you feel self-conscious about yourself, eventually, you'll realize that it is a fun and thrilling process. For plus-size women, many curvy boudoir photography ideas and poses are mentioned ahead, which would not only make your photo shoot more exciting but also add the perfect element of spice.
Plus Size and Curvy Boudoir Photography Ideas
Many tips and curvy boudoir photography ideas for plus-size women have been suggested ahead of time. But what is the first step? Choosing a photographer and theme, amongst many other things, is important, but you should primarily focus on the different poses. It is a great way to start since it'll introduce you to the general essence of boudoir photography and give you an apt idea of how it usually works. It will also give you an idea about the various genres you can explore, clothing styles, and makeup or styling techniques.
Continue reading ahead to discover the sexiest poses and curvy boudoir photography ideas for your shoot!
1. Focus on The Face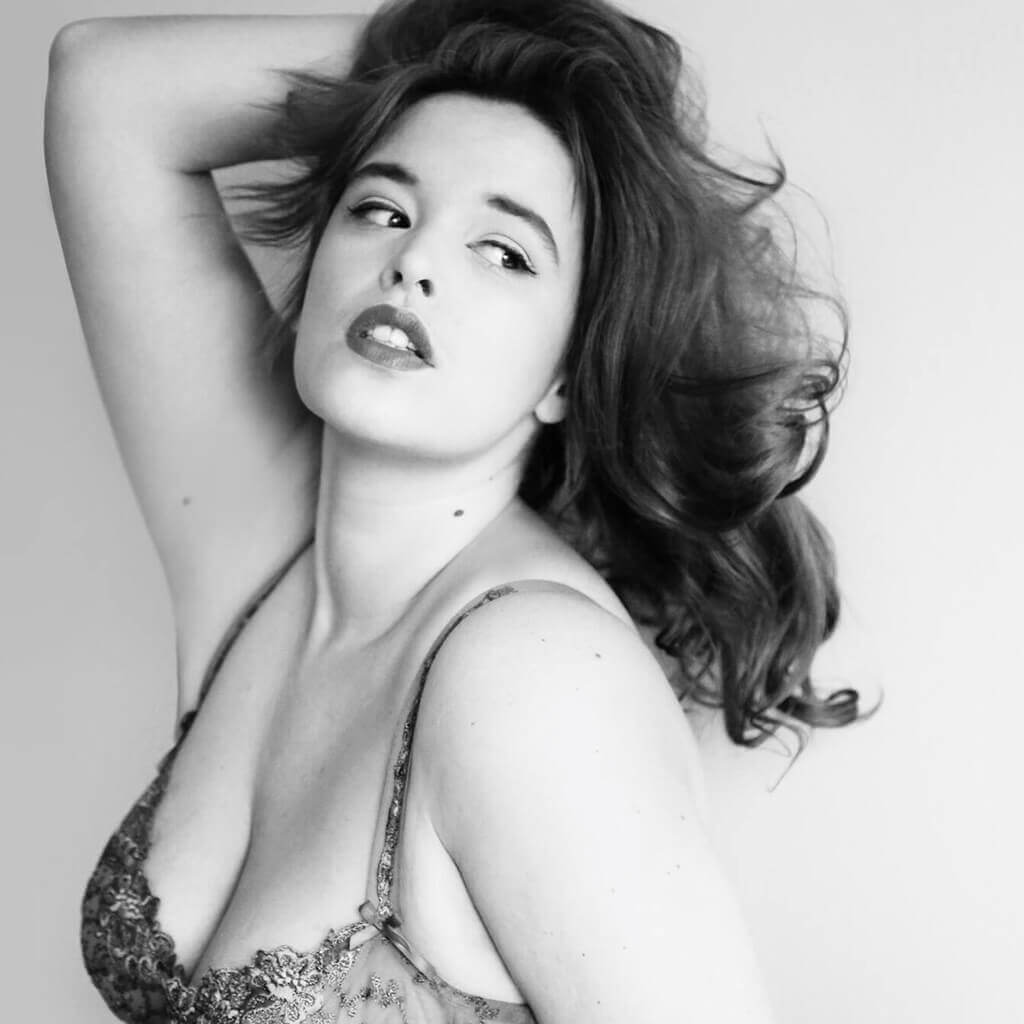 While the purpose of boudoir photography is to increase your self-confidence about your body, you can always begin with your face. It is especially beneficial if you feel conscious about posing in lingerie or other seductive wear. Or to highlight your makeup. Ask your photographer to focus on your face by blurring the rest of your body or to cover over 75 percent of the image with your face.
2. Raise One Arm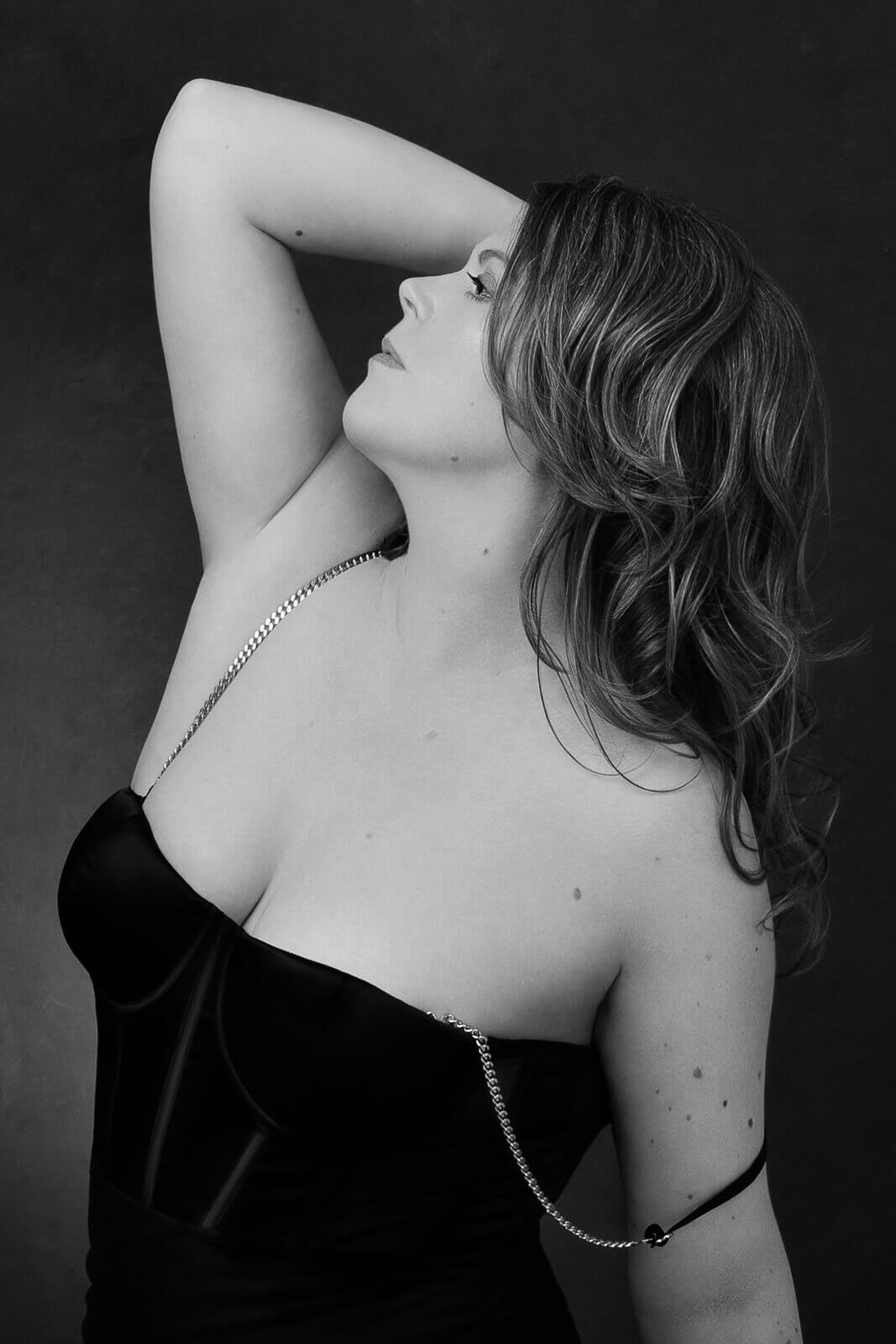 This pose, too, is wonderful to accentuate your face. Although this is a full-body pose, it will still keep your makeup and hair styling as the center of attention in the pictures while highlighting your curves too. Just raise one arm, and fold it over your head, or put your hand close to your cheek or temples. You can also try looking into the distance to increase the effect.
3. Shower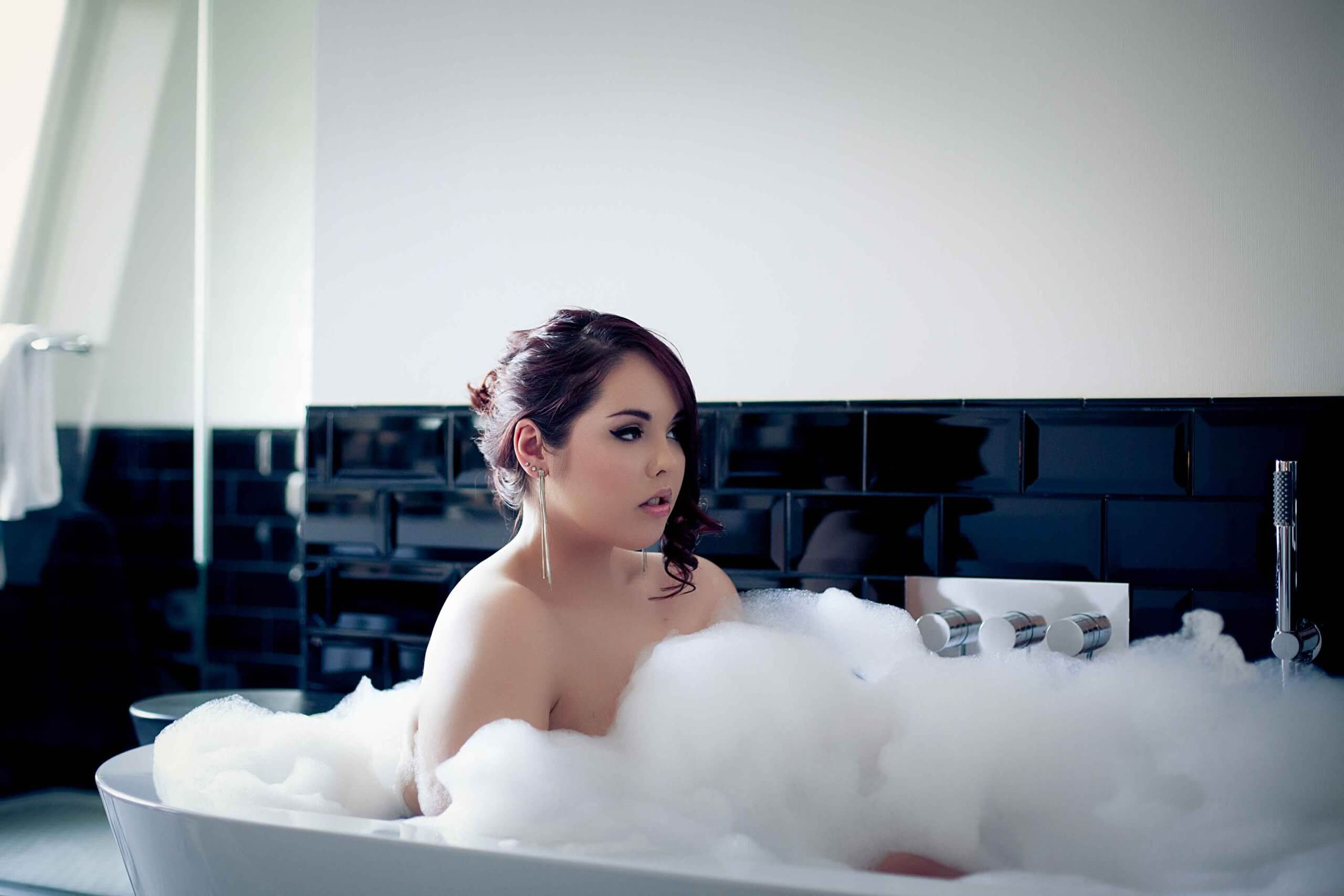 Boudoir photography is intimate and alluring. Do you want your pictures to be seductive? Then you may want to focus on the actions too. And what more to make your images tempting than to depict the jazzing up process? Of course, you don't need to capture your pictures in the shower necessarily, but you can also portray blurred and vague pictures or use a towel. Leave the rest to the imagination!
4. Mirrors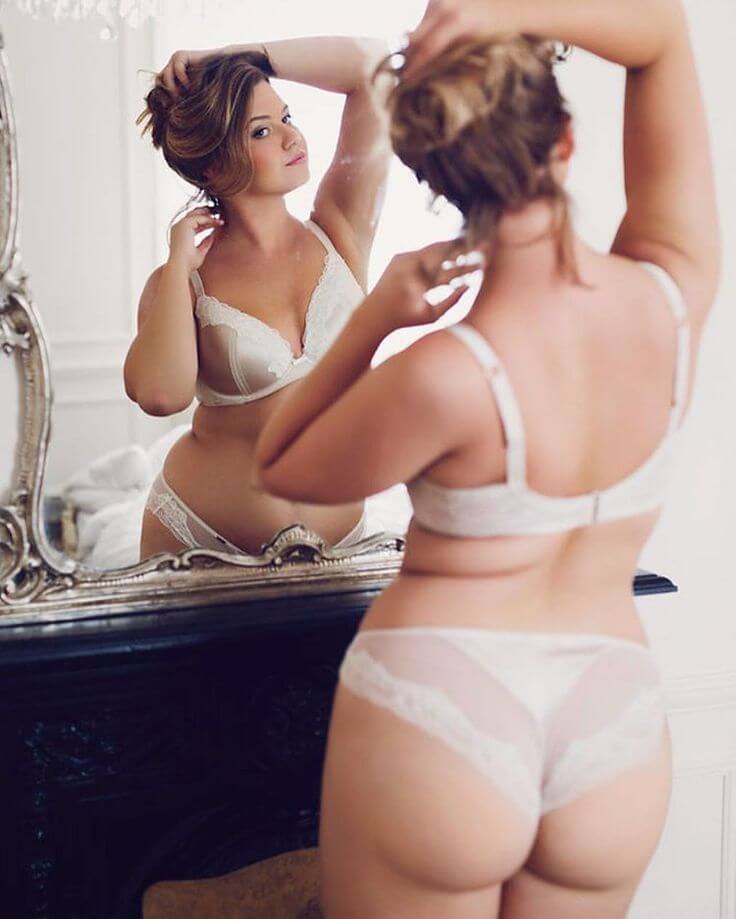 Mirrors are one of our favorite props to use during any kind of photography session since it's a great way to depict the subject from both sides. Utilizing a mirror is one of the quirkiest curvy boudoir photography ideas, as it places emphasis on your beautiful curves. You can pose or lean against the mirror's frame (if you're using a designer one), as it will make your pictures even better.
5. Pose While Seated
Sitting poses are an incredible loophole in boudoir photography. Are you feeling self-conscious and wish to show only some of your curves? Pose while sitting. Do you feel like flaunting your gorgeous curves? Yes, pose while sitting. You can use props to enhance the pictures more. Try staring directly into the camera to make your captures seductive and intimidating at the same time. You can also bend over a chair for a similar effect.
6. Pose While Lying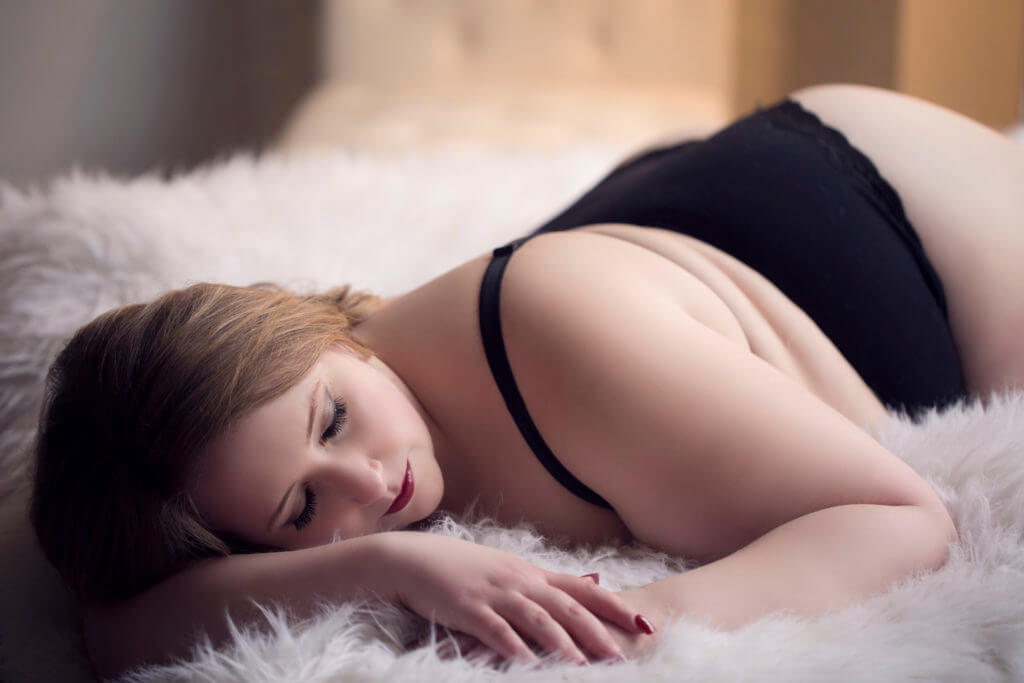 There are many different ways you can do this. You can ask your photographer to capture your pictures from above. You can choose to lie on the bed or on the floor. Try using accessories like the bed's headrest or a stool to lift your legs. Lying on your side can be a great way to show off your curves. Or try using the blanket or pillows to show your more playful side.
7. The Outdoors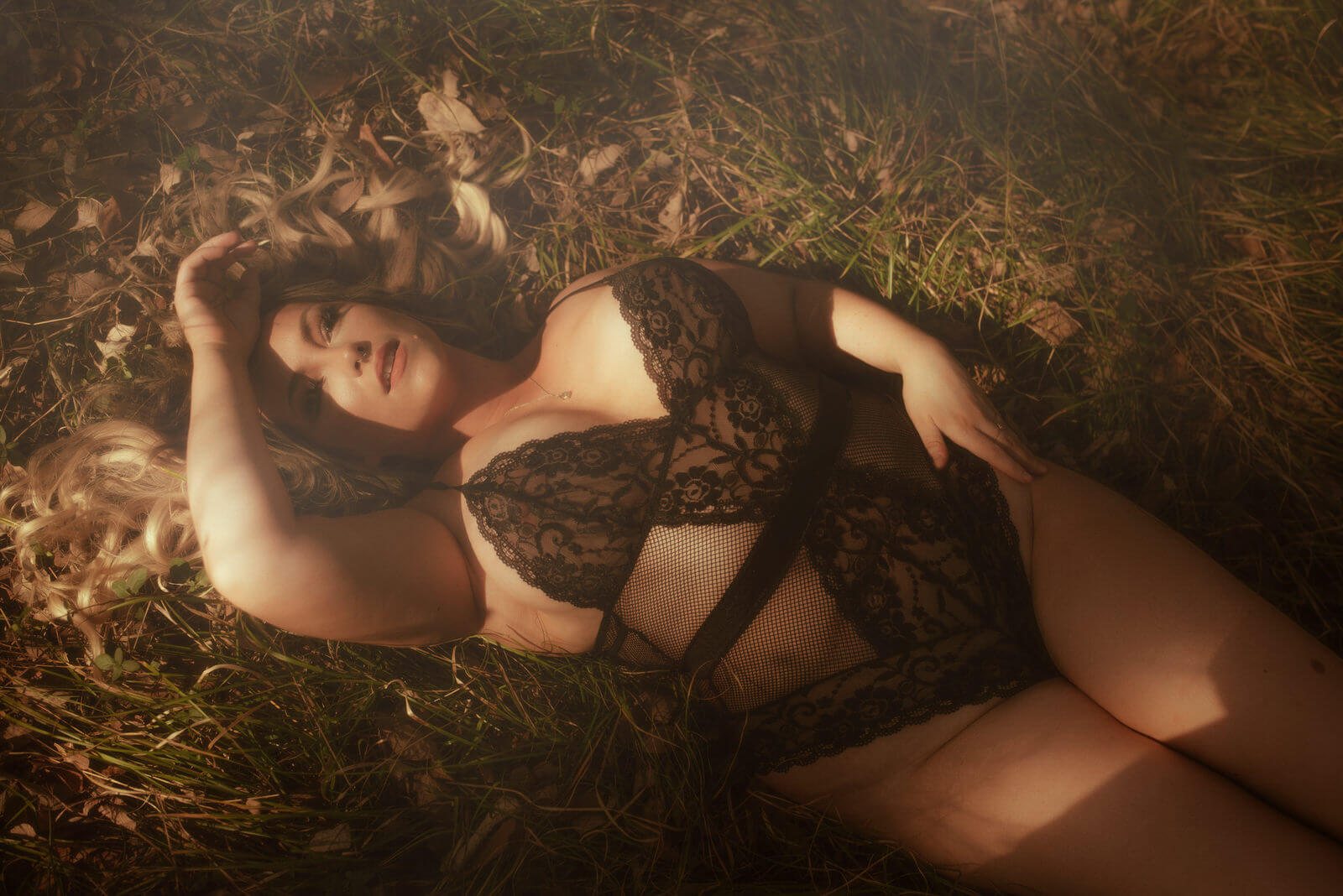 Choosing the perfect location can make a huge difference in the results. 'But isn't boudoir photography to be done in a bedroom or private dressing area?' While your query is absolutely feasible, you can still extend the idea of posing intimately and carry it to the outdoors. For instance, you can pose in the woods or near a small pond or lake. After all, what is better than to click your pictures around nature?
8. Near the Windows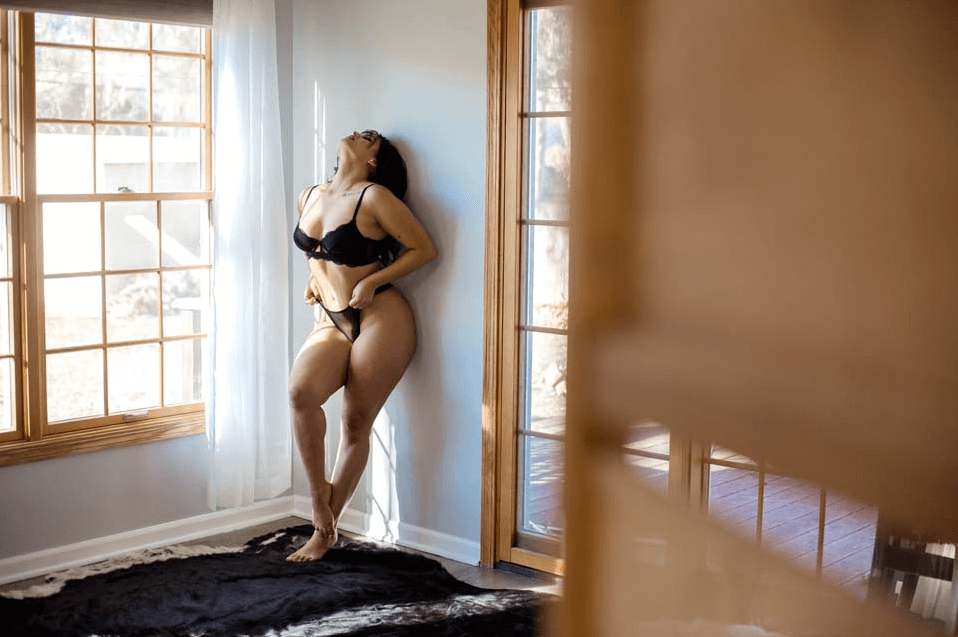 Photographs near the windows are usually applicable for controlling light and exposure. The same theory goes for boudoir photography too. Proper lighting can highlight your curves in an incredible way. However, it is necessary to communicate with your photographer at this point. If the incoming light is too much, it may dull your features, whereas if it is too less, you may not get the desired effect.
9. City Line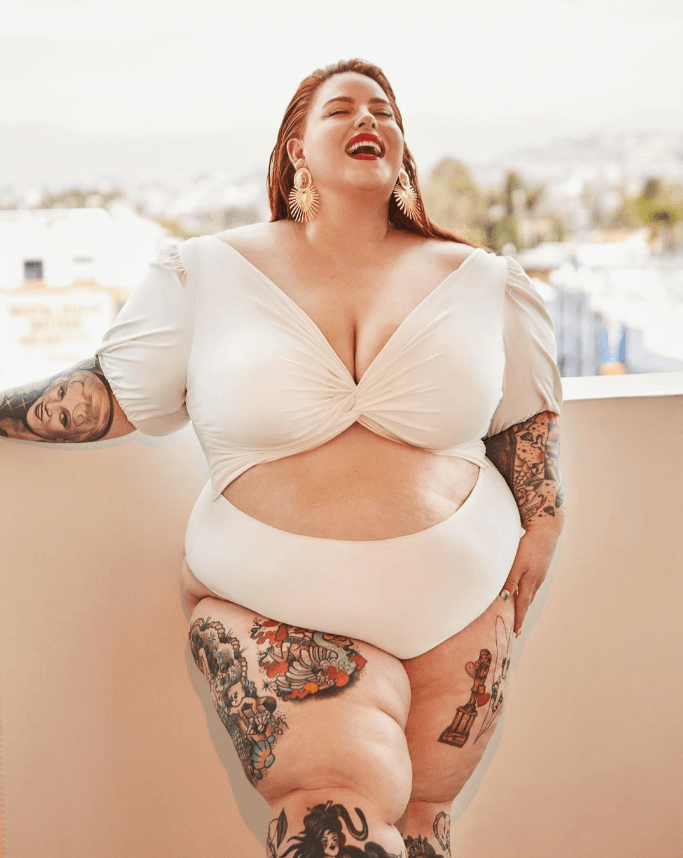 For many plus-size models, boudoir photography is a way to express themselves in a new light, rebel against conventional standards, and be proud of their bodies. And what better way to do that than pose in front of the city line? You can achieve the desired effect by posing in front of a huge window or a balcony. Bonus tip: capture your pictures during the night. The entire city will light up behind you.
10. Use Props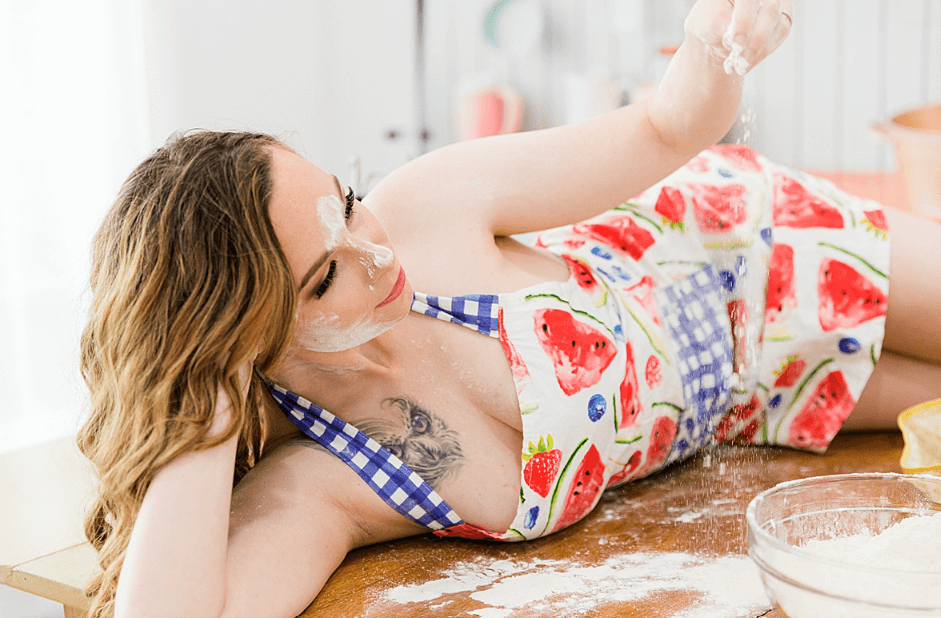 Props are always an amazing way to enhance your photo shoots manifold. While looking for curvy boudoir photography ideas, you may have come across suggestions to vary your outfits. And while it is an important decision to make, you can turn your shoots spicier by adding other props. Using flour or powder, hats, and flowers can obtain the perfect outcome. You can also use veils and fashion accessories for the same effect.
11. Candles or Fairy Lights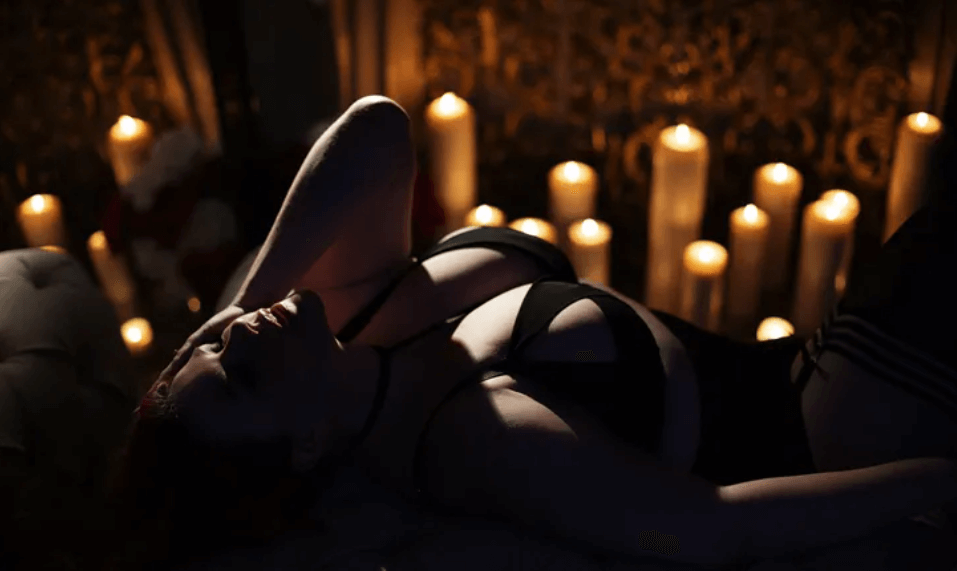 Turn off all the lights, adjust the exposure, and burn the candles. Not only does it give a tempting effect, but it also creates space for imagination which will allure your audience more. The tiny illumination from the candles will light up your body incredibly. As the cherry on top, place your candles appropriately, revealing only the parts that you want. You can achieve the desired effect with fairy lights too.
What Happens in A Boudoir Photo Shoot?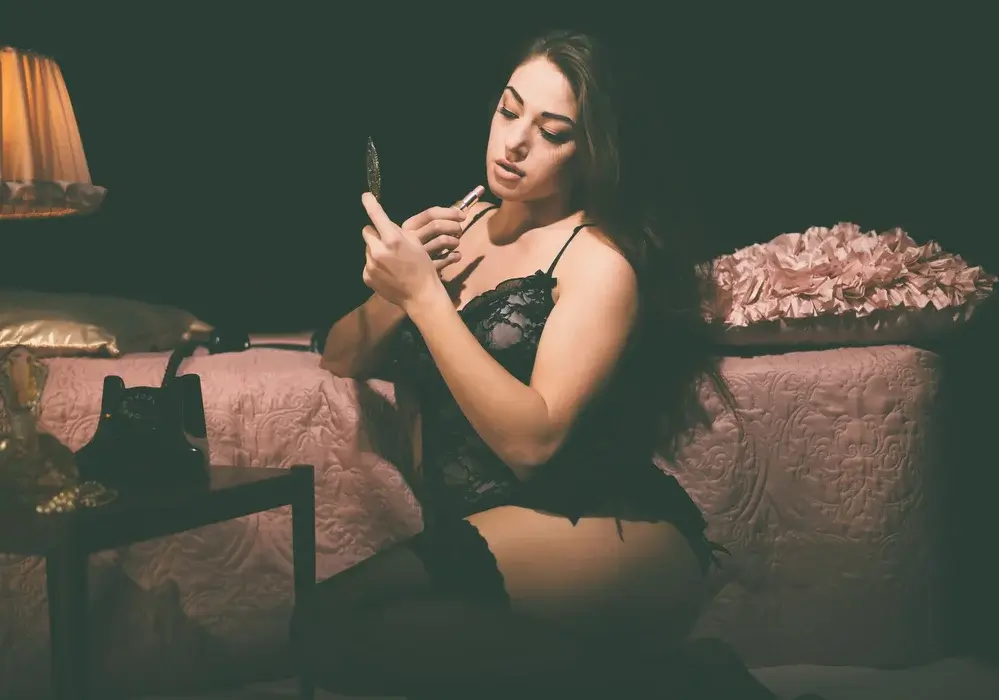 A boudoir photo shoot is quite similar to a normal photo shoot. The key difference is that not only are you the center of affection, but you also glam up and pose in a seductive and alluring way. You can choose what outfits you wish to wear, your looks, hair, and makeup too. While you can prefer to hire professionals who will style and guide you throughout the photo shoot, you can also choose to go all 'home production' and conduct everything yourself. The purpose of the process is for you to enjoy yourself as much as possible. The boudoir photo shoot revolves around you, and you are the star of the show.
How to Prepare for A Boudoir Photo Shoot?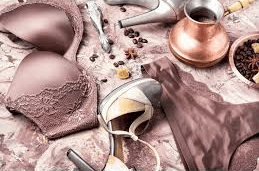 Now that you've explored what poses are usually conducted during a boudoir photography session, how can you prepare for your photoshoot? Worry not, as we have discussed the major aspects below. First and foremost is selecting a theme. Next come your outfits. Choosing something comfortable is of utmost importance. Also, your clothing should make you feel confident and reassured about your body. You should pay attention to the material of your lingerie or other accessories since it may show up differently on the camera. Try not to pick complicated outfits if you're going to be experimenting with a lot of poses, as it could turn out to be a restraining process. As a bonus tip, feel free to choose as many outfits as you want since you can change into different clothes during the session.
The next step is to match your makeup and hair to your clothing. Accentuating your curves is a key purpose of the photo shoot, but the focus shouldn't stray away from your face too much. You can choose a flattering look or a bold one to match your personality and the intent of the photo shoot. The same goes for hair styling. You can wear your hair down to optimize the alluring effect or tie them up to shift the focus to your lingerie or makeup. Oftentimes, styling the hair correctly can compliment the makeup much better. Lastly, arguably the most important step is selecting the correct photographer. You should go for someone who's experienced, creative, and not afraid to be adventurous. Ensure that your photographer also understands your style and theme well.
Final Words
If there's anything to take away from our guide, it is this: "Boudoir photography is for you." Right from the beginning of planning the shoot till posing for the very last pictures, the only star of the show should be you. Don't forget that boudoir photography is for anyone and everyone who wants to try something new and adventurous.
Begin with researching different themes and poses, search for various curvy boudoir photography ideas, and select your outfits, styles, and makeovers. And lastly, pick the photographer who suits you. If you're a model exploring different genres, search for your perfect boudoir photo shoot today! What would be your most daring theme? Let us know in the comments section below!
Frequently Asked Questions
What Are Some Creative Curvy Boudoir Photography Ideas?
Creative and impressive curvy boudoir photography ideas can be implemented by being adventurous. You can begin by exploring themes and styles that may be slightly out of your comfort zone to challenge yourself. Also, research different poses, locations, and accessories to spice up your photo shoot even more.
Why Do a Boudoir Photo Shoot?
Boudoir photography is a great way to celebrate yourself. Irrespective of your age, marital status, size, looks, or body type, a boudoir is suited to you. You can also do a boudoir shoot to create a fun and exciting gift for your partner!
What Are Some Boudoir Outfit Suggestions for Curvy Women?
The most opted-for outfits in a boudoir session are different types of lingerie. However, if you feel self-conscious about that, you can select bodysuits, bustiers, corsets, robes, thin shirts, or oversized blouses. You can also choose lace and silk clothing to increase the appeal!
Where to Take Boudoir Photos?
You can be as creative as you want with your boudoir pictures. Some of the popular suggestions are the bedroom, balcony, patio, deck, or even outdoor locations like the forest, pond, and lake. Although, make sure you feel comfortable with your choice of place.
Where to Buy Boudoir Outfits From?
Since boudoir outfits aren't much different from the lingerie or clothing you would choose otherwise, you can get your outfits from any place you like. Some of the sites which offer the best boudoir outfits are Zivame, H&M, and Amazon.