Do you ever feel frustrated with the photos you take, wishing they looked more stylish and confident? In today's digital age, images have become crucial to our lives, especially on social media platforms.
However, taking great photos can be challenging, especially for men who may not have as many resources or ideas for posing as women. The good news is we have curated 11 stylish photo poses for men that will elevate your photos to the next level. From casual and laid-back to formal and sophisticated, these poses cater to all occasions and preferences.
So, whether you're a seasoned model or just getting started, this article is your one-stop shop for taking stylish and confident photos that showcase your best self. So say goodbye to lackluster pictures and hello to a more contemporary and secure you.
Stylish Photographic Pose Ideas for Men
The perfect pose can make all the difference when taking attractive photos. When taking a professional headshot or a casual photo for social media, there are numerous poses to pick from. Here are 11 stylish photo poses for men:
1.The Classic Headshot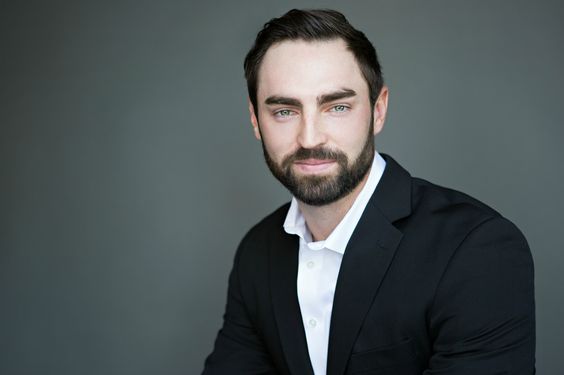 A classic pose that never goes out of style. It's ideal for professional photos for a job application or a company website. For this pose, stand in front of a clean and simple background, such as a solid-colored wall, and grin slightly into the camera. Make sure your posture is straight, and your shoulders are relaxed. This pose highlights your face and is an excellent method to demonstrate a clean-cut and professional appearance. It's a short but effective pose that will always be a go-to for any occasion.
2. The Hand in Pocket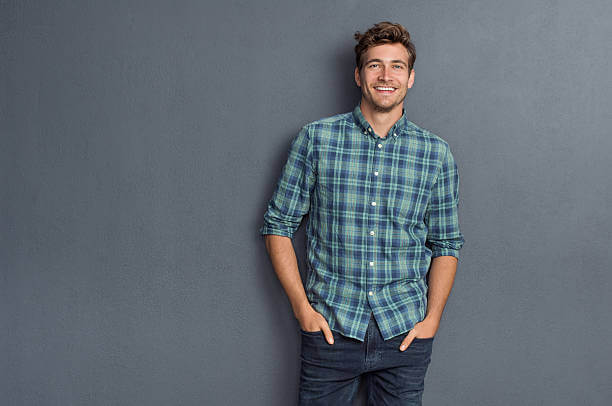 The Hand in Pocket pose is a common choice for men's picture shoots. It's a simple pose, but it provides a casual and comfortable vibe to the image. Stand with one hand in your pocket and the other at your side to perform this pose. However, avoid appearing too casual, prevent slouching, and maintain proper posture. This pose is ideal for displaying your style in a relaxed manner. It works nicely with simple to semi-formal attire and is perfect for outdoor or street-style photo shoots.
3. The Leaning Pose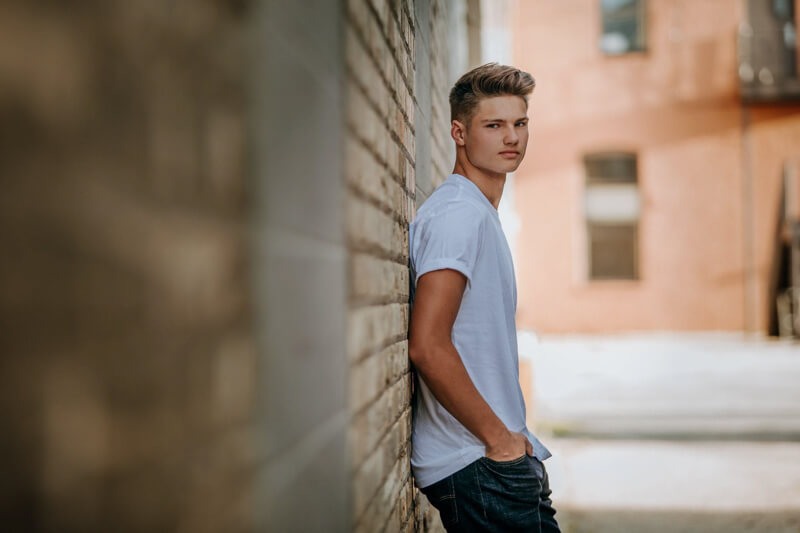 The Leaning Pose adds depth and richness to your photos. To attain this pose, lean against a wall or a tree with one hand in your pocket. This pose can add an unusual viewpoint to the image and make it more visually appealing.
Maintain proper posture and prevent slouching when leaning. You can try various angles and hand positions to determine what works best for you. This pose is ideal for outdoor photoshoots or metropolitan scenes. Please give it a go and watch how it improves your photos.
4. The Sitting Pose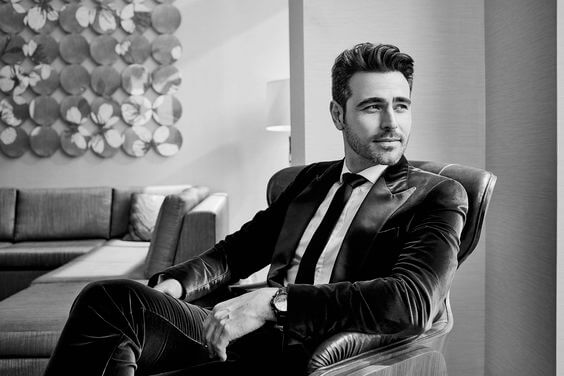 A nice alternative for informal photos is the Sitting pose. It's a laid-back pose that works well for portraying a comfortable feeling. Sit on a chair, bench, or steps with your legs crossed and your back straight to achieve this pose. Then, place your hands on your thighs and lean slightly forward to appear more interested in the photo. This pose suits indoor and outdoor photoshoots and can be tailored to different styles and personalities. It's also a good choice for group photos because you can sit comfortably and communicate with others.
5.The Walk Pose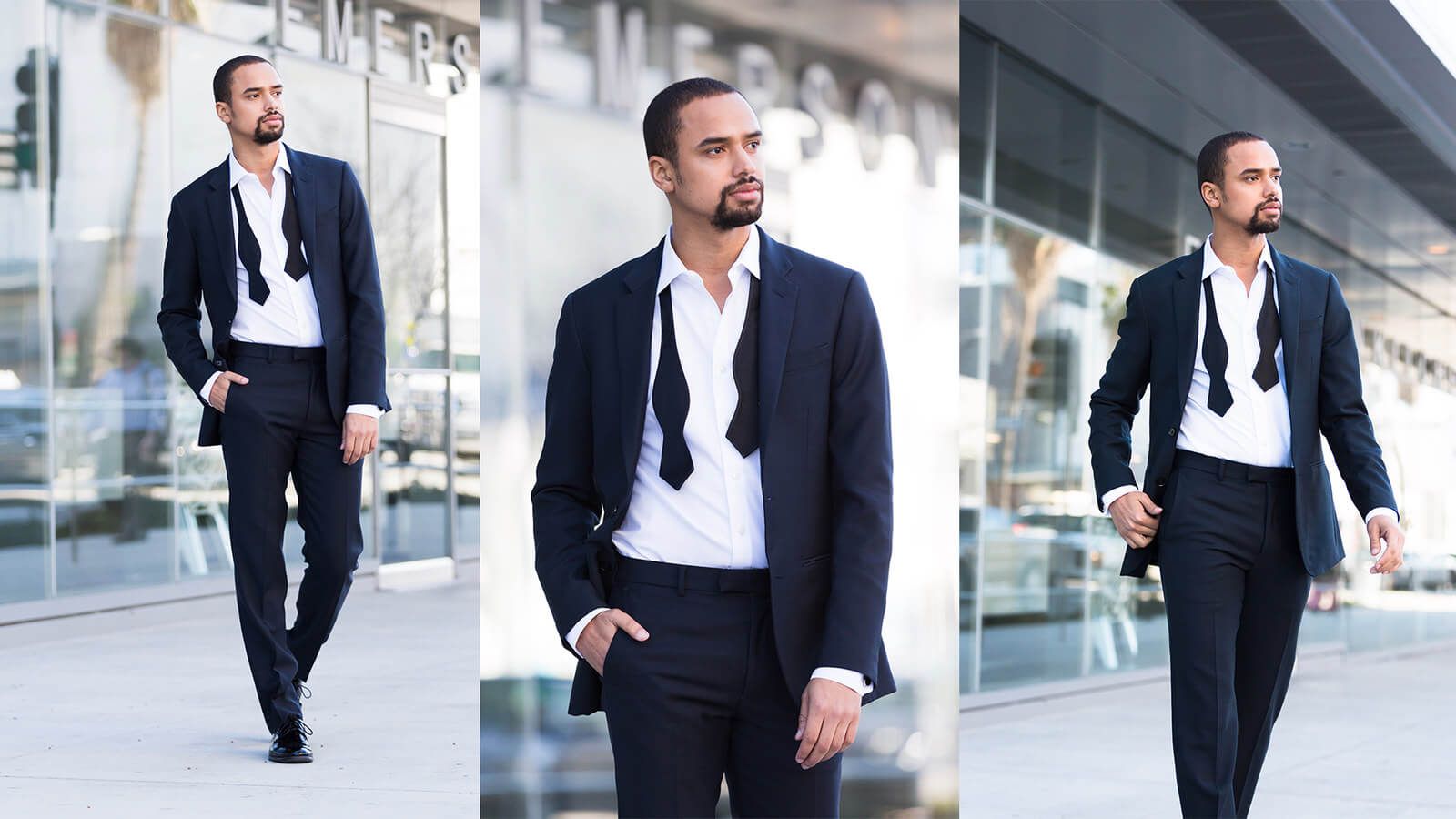 The Walk Pose is a terrific way to add movement to your photo and show a more dynamic and active lifestyle. Start walking towards the camera with your head up and shoulders back to attain this pose. Take confident steps while maintaining a natural gait. You can also play around with different angles and viewpoints to create a more visually appealing image. This pose is appropriate for casual photos but can also be used in more professional settings, such as fitness or sports-related content. The Walk Pose is a terrific technique to capture the moment, whether walking in the city or climbing in the mountains.
6. The Candid Pose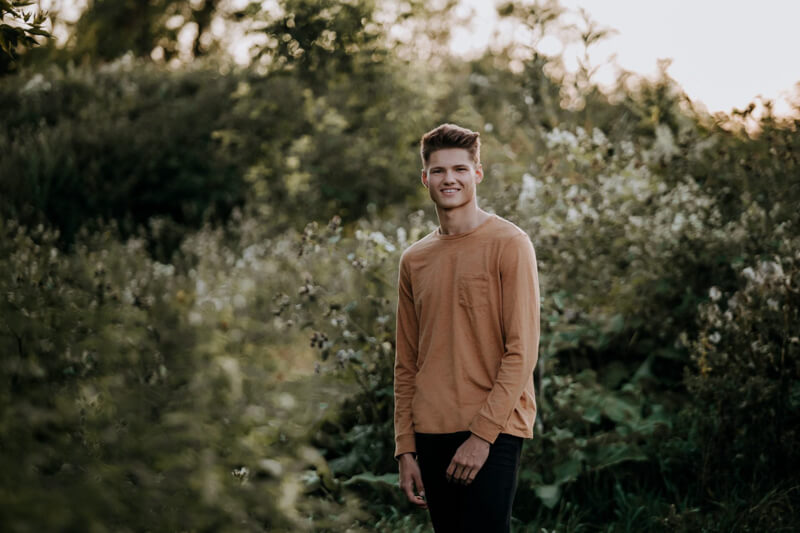 The Candid Pose is ideal for capturing a natural and calm moment. Look aside from the camera and grin as if something piqued your interest. This pose is all about being present and capturing an authentic expression. This pose requires decent lighting and a clean background because the attention is on your face rather than the surroundings. This pose is appropriate for casual photos and can highlight your charm and charisma. So, the next time you're out with pals or doing anything fun, grab your camera and take a candid shot.
7. The Sports Pose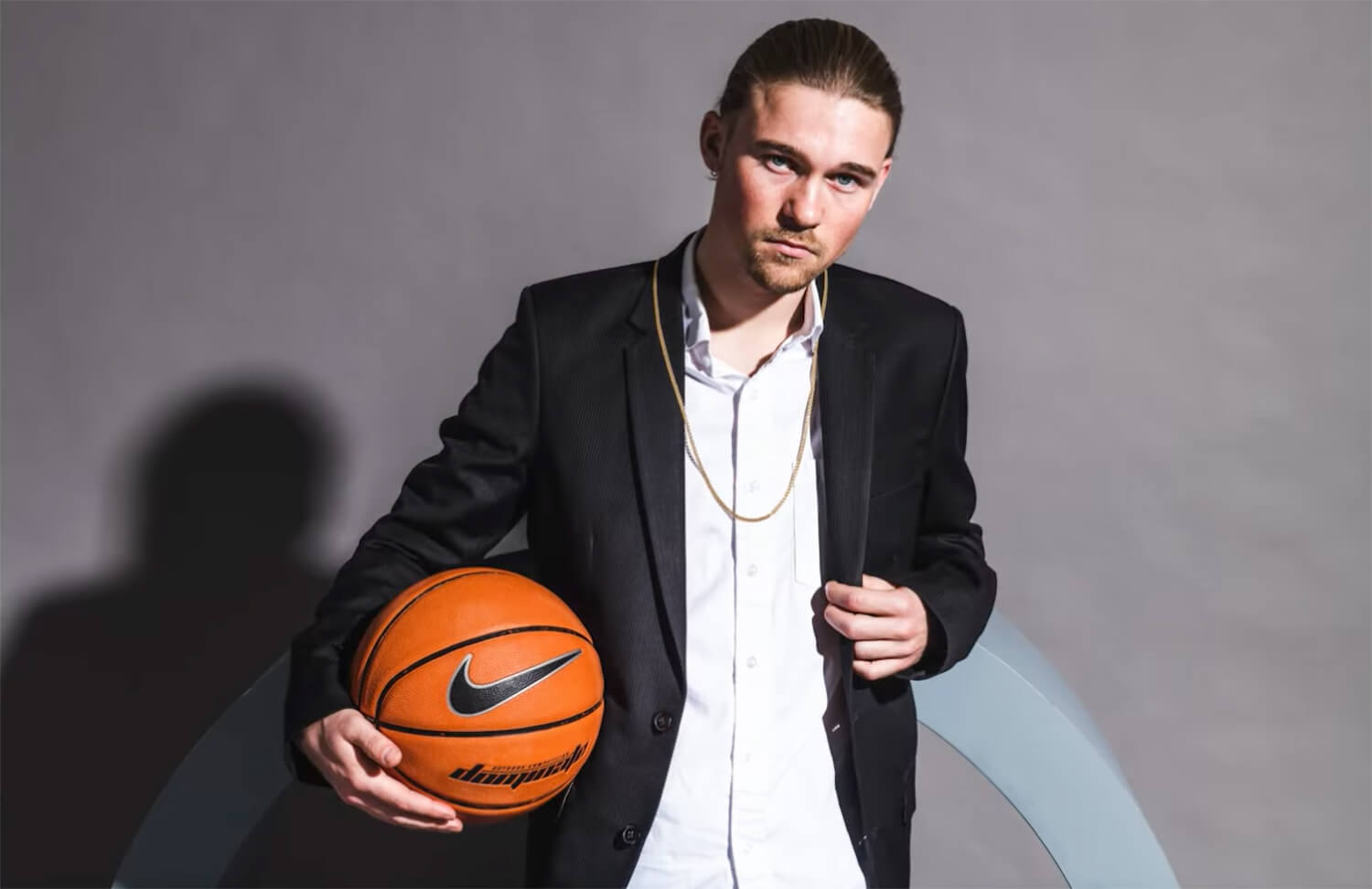 This pose is perfect for men who enjoy sports and want to show off their athletic prowess. Pose as though prepared to take a shot while holding a ball, bat, or other sporting goods. This pose is great for conveying an active and energetic lifestyle. Furthermore, ensure that your equipment is appropriate for your skill level and the sport you're representing. The Sports Pose is a creative and exciting way to add dimensions to your photos.
8. The Over-the-Shoulder Pose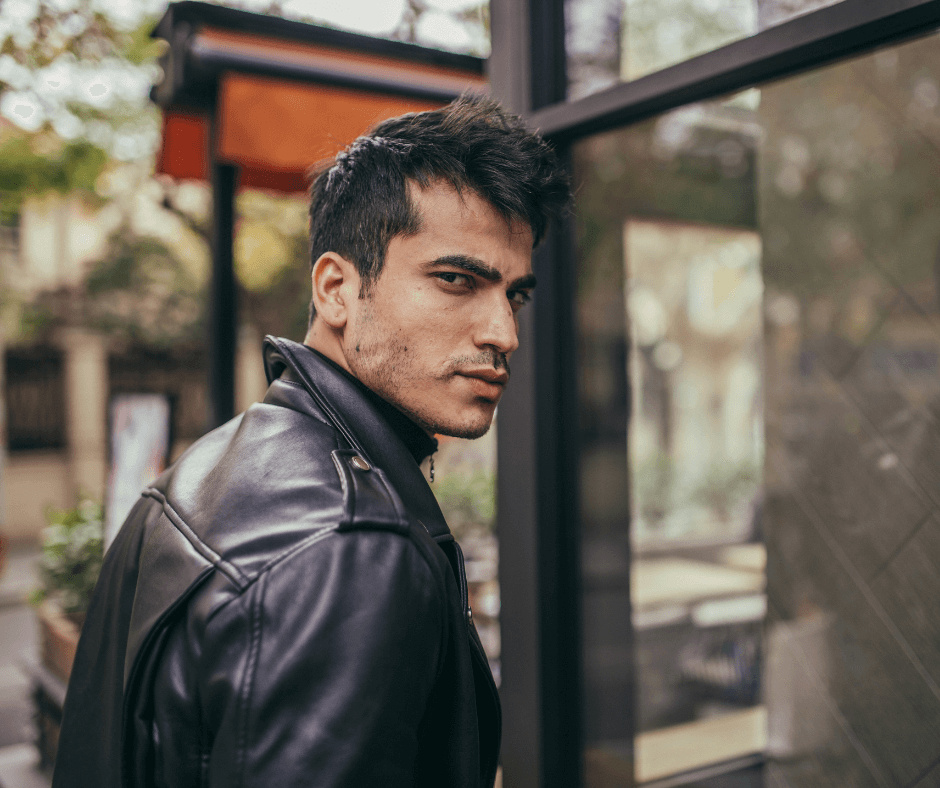 The Over-the-Shoulder Pose is a common pose that adds mystery and intrigue to a photograph. It's a terrific approach to show off your flair while remaining professional. Look away from the camera and strike this pose with one hand on your hip and the other on your neck. This pose is appropriate for both professional and informal settings and can add intrigue to your photos. Experiment with various facial expressions and angles to find your best posture.
9. The Sunglasses Pose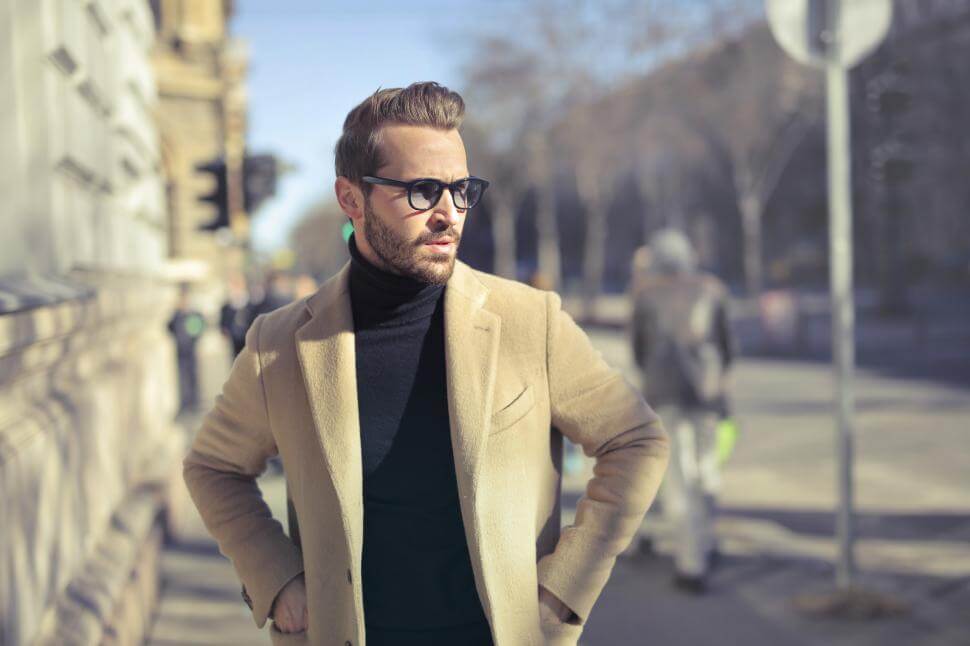 The Sunglasses Pose gives the photo a sleek and sophisticated vibe. Wear sunglasses and strike this pose with one hand in your pocket and the other at your side. Stand in front of a clean background and look into the camera with a little smile. The sunglasses can also assist you in avoiding squinting when taking photos in direct sunshine. Remember that not all sunglasses look good in pictures, so pick a pair that complements your face shape and style. Experiment with various angles and locations to determine which works best for you.
10. The Reflection Pose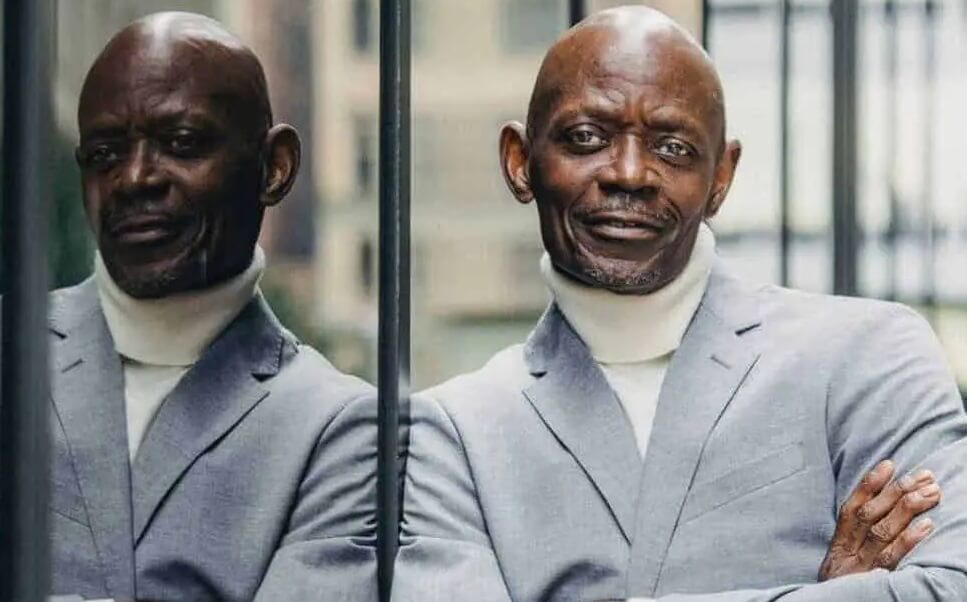 The Reflection Pose is a unique and intriguing pose that includes posing before a reflected surface, such as a mirror or a window. Place your hand on the surface and strike a distance-looking pose. This pose adds a creative touch and can result in some spectacular photos. Keeping the shiny surface clean and free of any distracting components is critical. You can experiment with different perspectives and lighting to create a visually pleasing image. The Reflection Pose is excellent for displaying your fashion sense or a specific object, such as a watch or jewelry.
11. The Action Pose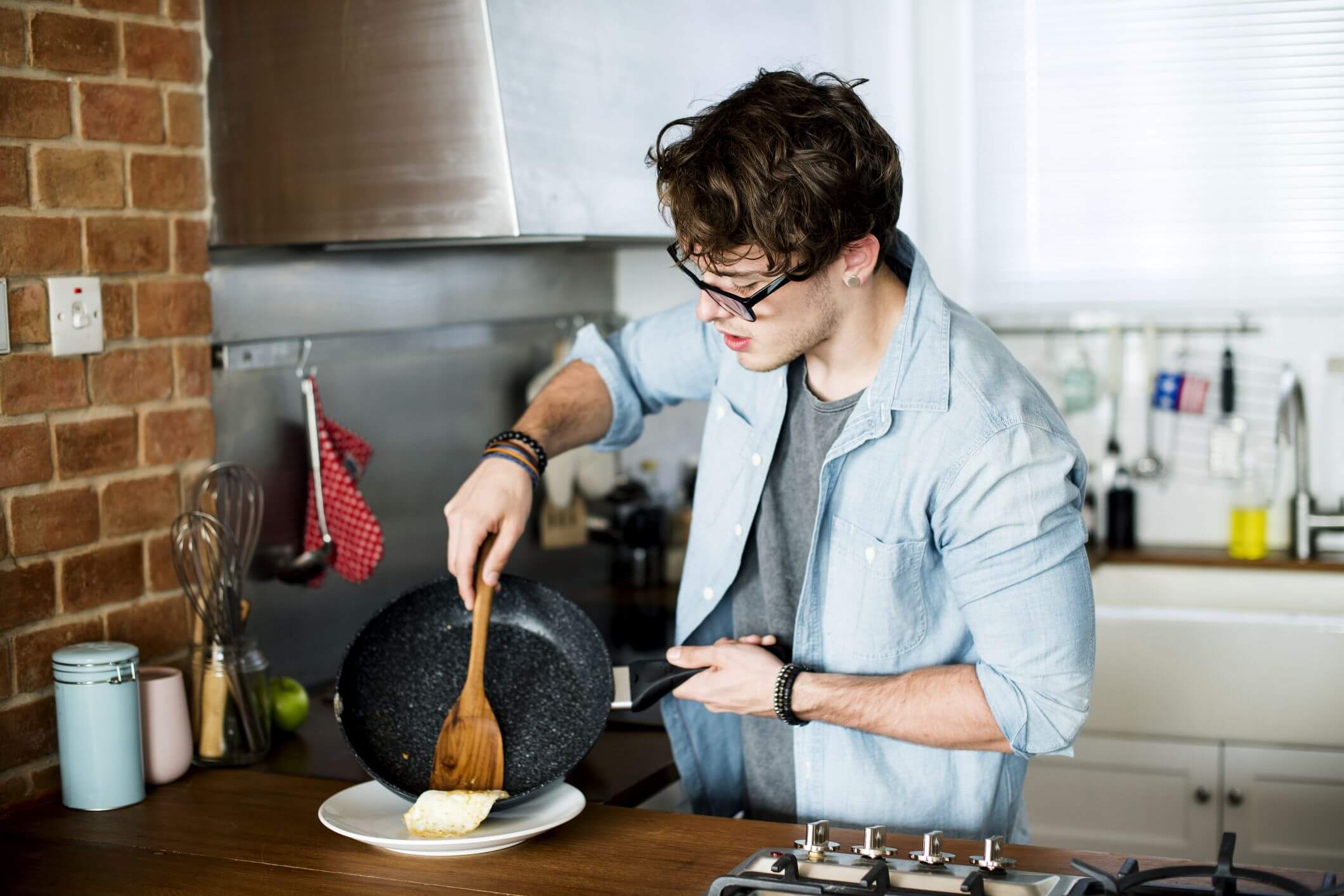 This pose is ideal for displaying your personality and interests. This pose requires you to engage in an activity or pastime you enjoy. This pose adds authenticity to your photos, whether you're performing a musical instrument or cooking. Showing off your abilities and hobbies while taking stunning images is a terrific chance. When standing for the Action Pose, choose an activity that you are familiar with and that reflects your personality. It is also critical to evaluate the environment and ensure that the place is appropriate for your selected activity. Finally, remember to have fun with your photos and let your personality shine through.
The Importance of Stylish Male Photo Pose
Stylish photo poses for men can greatly influence their self-image and confidence. When a man appears confident and in good shape in a photograph, he is more likely to be seen positively by others, increasing his social and professional chances. Facebook, Instagram, and LinkedIn are social media platforms that have become indispensable tools for networking and job searching, emphasizing the importance of a good online presence. Men who have good photos can stand out and create a good impression on potential employers and clients.
Stylish photo poses for men can help guys increase their general self-esteem and confidence. Photos highlighting their greatest qualities and distinctive flair can boost their self-esteem and lead to a more positive attitude. This can translate into various areas of their lives, such as relationships and career success. Men who are confident and at ease in their skin are more inclined to take risks and pursue their aspirations, leading to a more rewarding existence.
Furthermore, good photos can serve as a permanent record of significant occasions and experiences. Having a stunning snapshot to look back on can elicit great emotions and memories, whether it's a family vacation, a milestone celebration, or a professional triumph. This can boost one's overall mental health and happiness.
Stylish Photography Tips
It is essential to take care and pay attention to the lighting, angles, and background to take stylish photos. Natural light is the finest photo option because it brightens and flatters the skin tone. However, direct sunlight should be avoided because it might cast harsh shadows. Instead, seek out a shaded place with diffused lighting.
The photograph's background should be clean and uncluttered to avoid distracting from the subject.
Paying attention to body language when posing for a shot is critical. For example, men should stand upright, shoulders back and chest out. This posture conveys confidence and can make a significant difference in the overall appearance of the photograph.
It's also vital to try several angles to discover the one that flatters you the most. Tilting the head slightly or glancing off-camera, for example, might produce a more natural and relaxed appearance.
Grooming and dressing adequately are essential for taking beautiful photos. Men should dress in clothes that fit properly and complement their body type. Grooming includes keeping one's hair, beard, and nails clean and tidy.
Wait, There's More!
If you're seeking more ideas, a plethora of web resources offers advice on how to pose for photos. Websites like Pinterest and Instagram, for example, are fantastic locations to get examples of stylish photo poses for men that other men have employed successfully.
Additional publications provide step-by-step instructions for posing in various circumstances, such as outdoor photoshoots or indoor studio sessions.
Posing for photos may be a creative and enjoyable way to show off your style and personality. You can find the perfect pose by trying stylish photo poses for men and experimenting with different settings
So strike a pose and shoot some gorgeous photos you'll gladly display.