Canon 100D is known as the world's smallest and lightest DSLR camera. It is also known by the name EOS Rebel SL1(America) and EOS Kiss X7 (Japan). This model was launched in March 2013 with multiple features and capabilities. You can shoot 18-megapixel photos and Full HD movies anywhere you want without worrying about poor light.
Intelligent auto technology makes adjustments after analyzing the surroundings. After your photography develops, this camera provides a feature guide to help you make the best use of its settings.
Here are some of the accessories that might help you with your Canon 100D journey.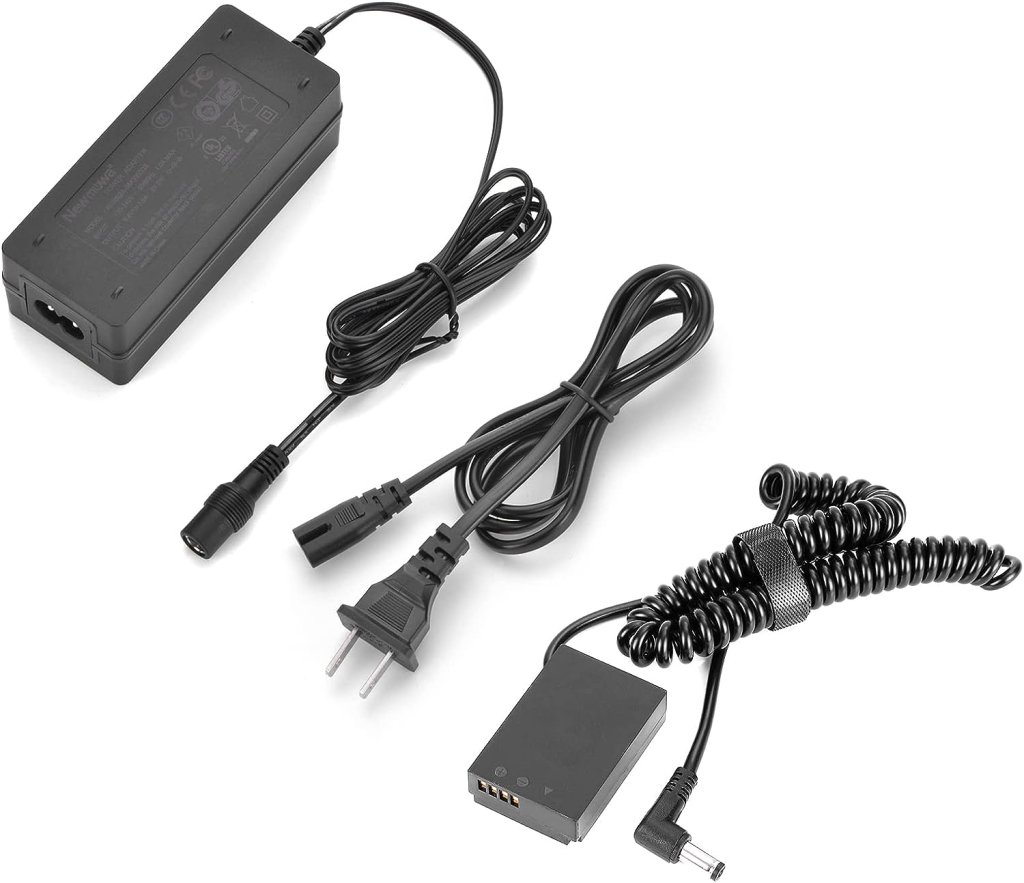 Dummy batteries are a safe way to power your camera without constantly charging or changing the batteries. Even if your camera, Canon 100d, supports USB charging, it is advisable to make use of a quality dummy battery. Plugging your camera into the USB port for charging and using it at the same time can cause overheating.
By using this kit, you can save your camera from the damage of excessive heat. Remove the original battery, replace it with a dummy battery, and close the compartment. Connect the adaptor and power outlet to make it functional. The power adaptor continuously provides unlimited power to the camera through the AC outlet.
Easily carry your Canon camera whenever you travel and capture your memorable moments. This Ultralight camera case is specifically crafted to keep your device safe. It uses scratch-free, soft, durable, and padded neoprene material for maximum protection. This material is flexible, lightweight, takes up minimal space, and is perfect for traveling.
It is necessary to protect your camera and lens from dirt, scratches, dust, and moisture while traveling. The zipper will keep your gadget safe in the case of rain and wind. Get this useful and protective camera case for your Canon 100D and keep it safe.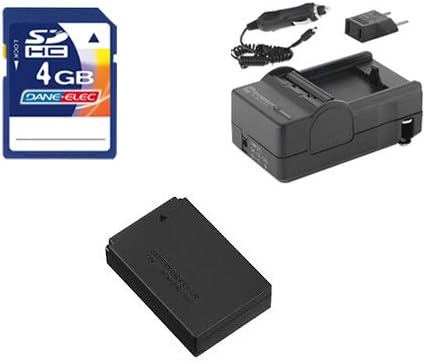 If you love capturing multiple angles of a single object or videos of a specific location, your camera is going to need an extra battery. This battery and charger allow you to capture unlimited photos and videos without any worries. This digital camera accessory kit includes a battery, charger, and memory card to keep you going.
The 4GB memory card is an electronic data storage device that will save all the captured moments. Once the memory card is full, you can transfer all the photos and videos to a desktop or laptop. An empty memory card can again be used in the same camera to store further photos and videos.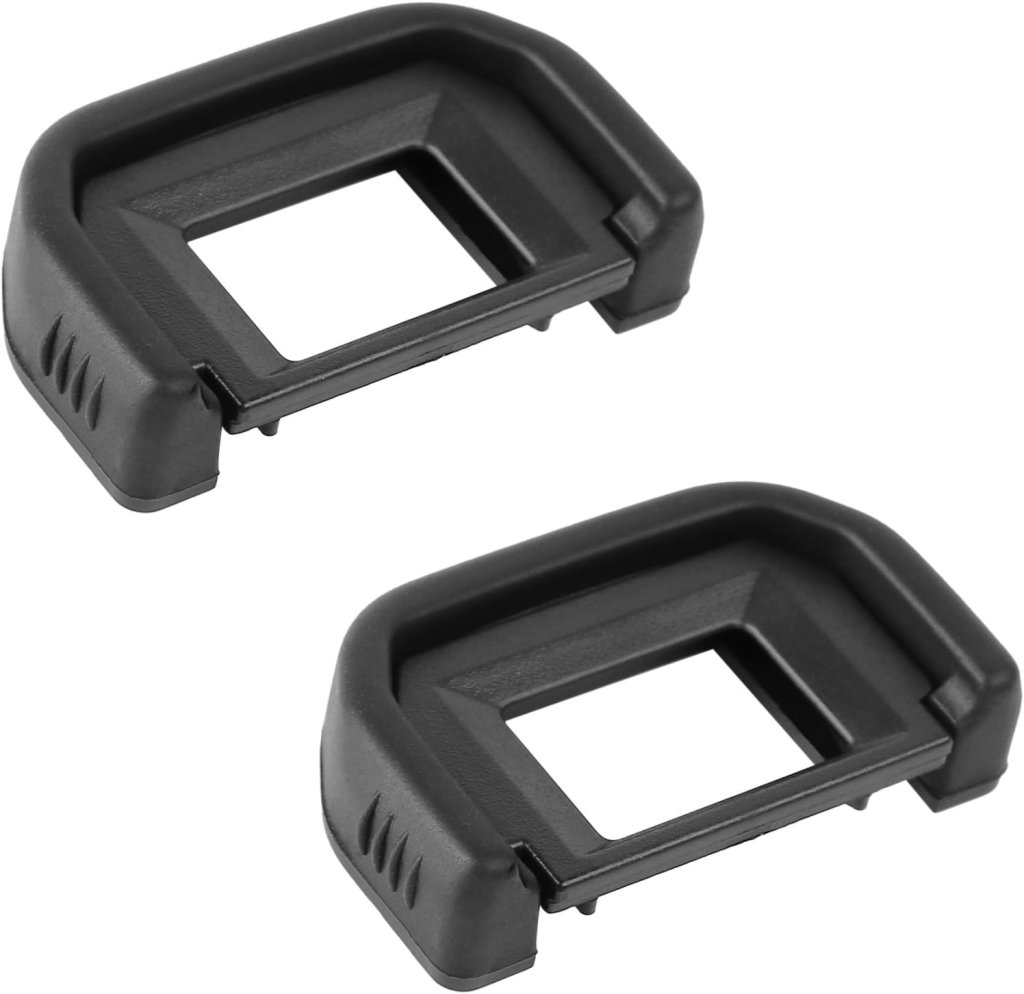 Camera Eyecup eyepiece is another useful accessory for photographers. This 18mm eyecup prevents light entry due to shutter-long exposure. It protects the camera eyepiece and keeps the viewfinder free from dust. This package includes two such pieces of rubber eyecup to protect your camera.
They have been designed to perfectly adjust the space without causing much friction. The plastic body is cushioned with soft rubber for comfort and adjustment. Add this accessory to your camera and enjoy a comfortable photography experience.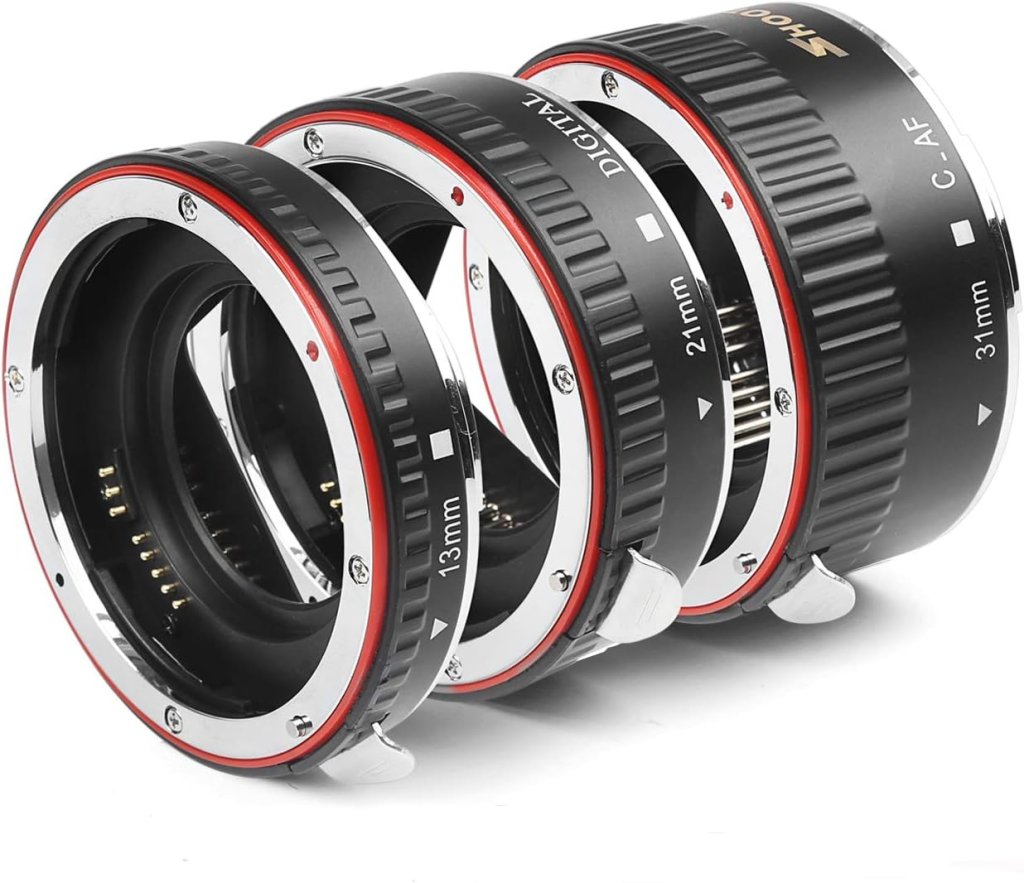 This macro extension tube set includes three components: 13mm, 21mm, and 31mm. Autofocus macro extension tube set to empower the lenses of your camera and produce macro-size images. The extension tube increases the distance between the lens and the sensor. It allows the lens to focus closer and capture a close-up picture.
Enhance the magnification in your photographs with this autofocus tube set. A close-up filter is often blamed for degrading the quality of the image. However, this extension tube does not affect the image quality as there is no optics inside.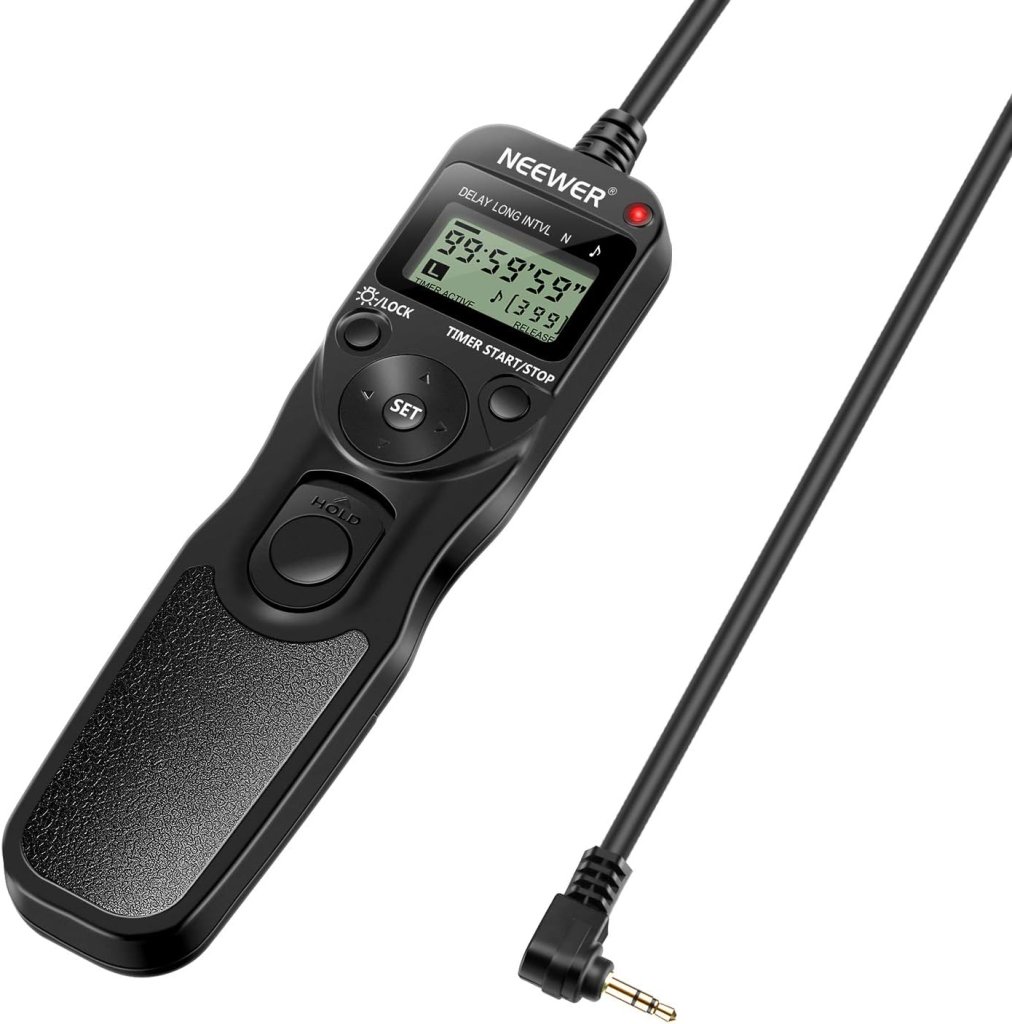 The LCD timer shutter release remote control gives you the freedom to capture images without touching the shutter button. With a cord length of 96 cm, this remote control allows you to move freely.
Trigger the camera shutter with delay shooting, self-timer, long exposure timer, bulb shooting, interval timer, exposure count control, and remote switch function. The remote control comes with an LCD Screen, lighting lock button, cursor control button, set button, timer button, indicator, and shutter release button.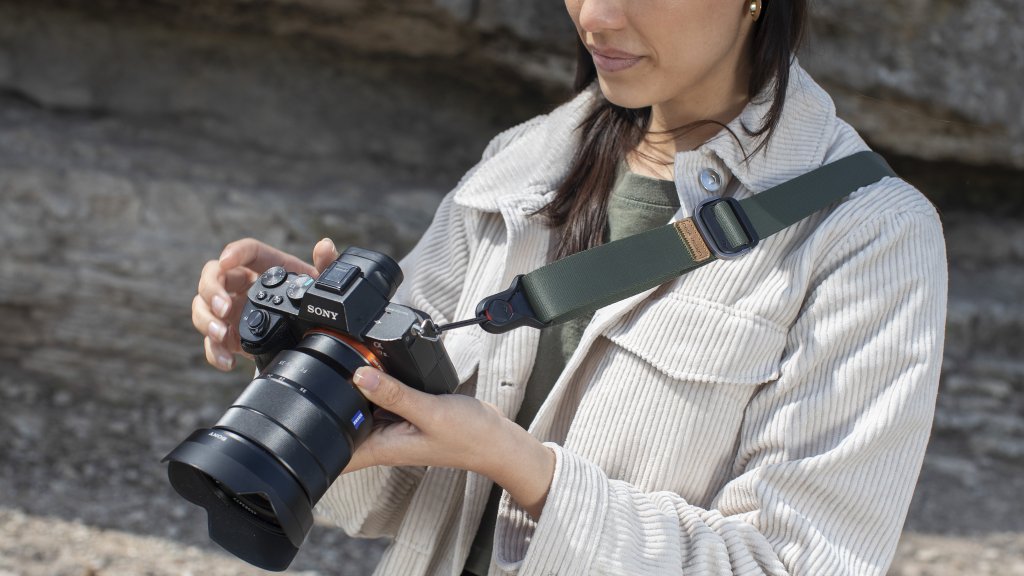 Are you fond of capturing photos as you walk around and explore? Having a neck strap can help you easily carry your camera around and instantly capture photos. This neoprene adjustable cushioned neck strap for Canon 100D is an accessory you must have.
The adjustable length strap allows you to change the strap's height according to your comfort. Resilient neoprene anti-skid material will not cause any rashes or itching on your neck. You can conveniently disconnect the camera from the straps with easy movement.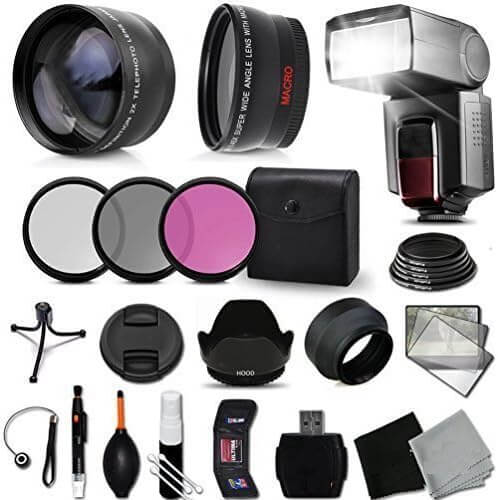 If you love creating different modes through lenses and other accessories, this is the best kit for you. It includes high-definition wide-angle lenses, professional speedlight flash, an HD filter set, ring adapters, a hard lens hood, a lens cap holder, and many other useful accessories.
Play with the light and shade of your photos and videos by bringing variation to your Canon EOS 100D. This is the best investment for someone who wants to experience different shades of photography.
Enhance Your Photography Experience with Best Accessories
Buying a DSLR camera is the first step towards beginning your photography journey. The second step is to explore the accessories that will assist you in this adventure. Add variation and comfort to your shooting experience by using Canon 100D by including multiple accessories.
Every accessory has a specific technique for being stored and taken care of. If you want the accessories to last long and fulfill their purpose, store them appropriately. Make every shooting experience a unique one with Canon 100D and its supportive accessories. Let your photos and videos be the best!