Posing for pictures and capturing the beauty in the frame is an art. With the evolution of gadgets and social media, it has become a common practice to pose and click pictures anywhere and anytime. And then, it's time to upload them on Instagram.
And everyone wants their Instagram feed to look aesthetic and curated, which is challenging and exciting at the same time. Whether you are a professional in modeling, a budding professional photographer, or someone looking to shine on your Instagram page, you've come to the right place.
In this guide, we will give a clear insight into some of the top ways of how to pose for Instagram pictures while sitting, without much setting or effort!
1. Crossed Legs Pose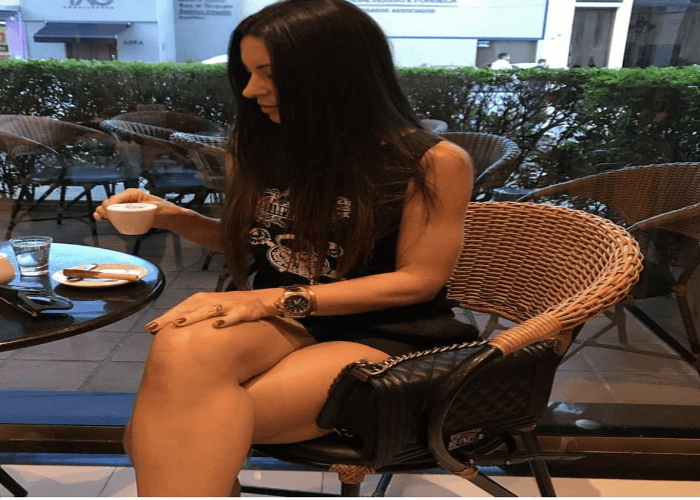 This is one of the most basic ways in which most of us have been sitting for years, and this is a perfect option for Instagram pictures when you are in doubt. In this pose, you should cross your legs at a 45-degree angle or 90. Either way, it's easy to get a feminine and boss-girl look that we all love. You can look away from the camera for a better portrait output. While you cross your legs, your face and hands can be in any position depending on the mood, making the pose very versatile.
2. One Leg Crossed and The Other Forward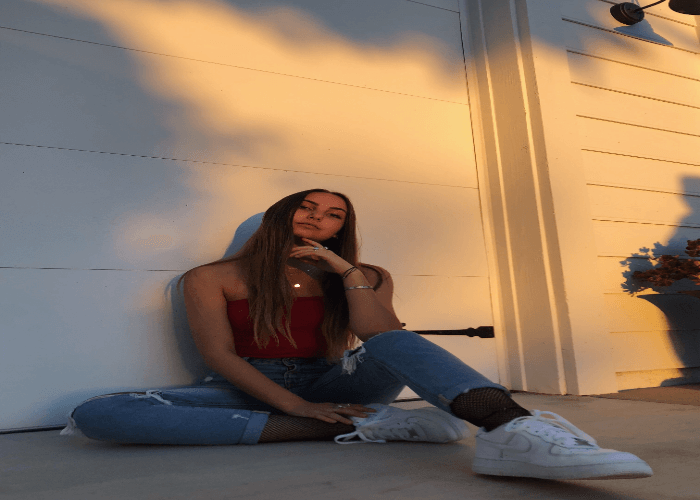 This pose is a great way to create an aesthetic image portrait for your Instagram with minimal effort. And when there's sunlight involved, the Instagram pictures will be on a whole new level. In this step of posing for Instagram pictures, lean back and position one leg to the side and the other leg forward. While looking directly into the camera, place one hand on the side leg and the other hand on the face.
3. Side Body Pose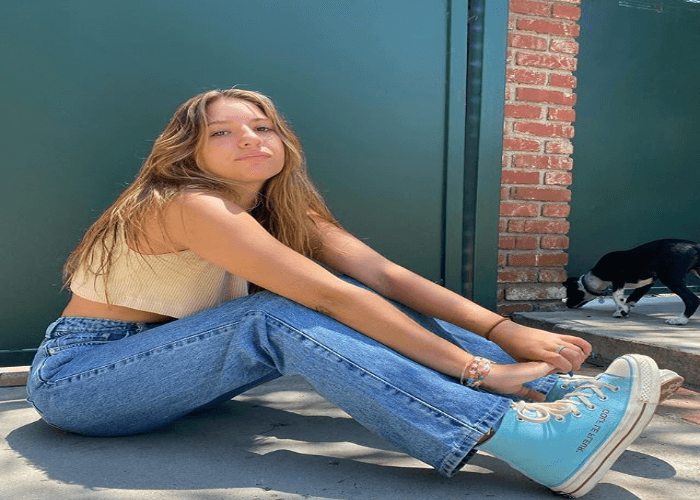 In this section for Instagram pictures, you can get this cute portrait of yourself when you sit on the floor. In this one, sit on the floor and position your body completely onto the side except for your face. Your face should be directed straight into the camera, and both hands can be either crossed on your knees or can be put on your face. This helps you to create a perfect outdoor portrait for your Instagram.
4. Elbows on Knees
This sitting pose for Instagram is perfect for a chic and sporty look for your feed. This pose insists on putting your body straight, leaning forward, or backward. With your face tilted upwards, spread your legs a little and place your elbows on it. You can either place your hands crosswords on your knees or either directly. In any way, this is a very striking and powerful pose. You can change the position of your hands and legs depending on the mood of the images.
5. Sitting on Knees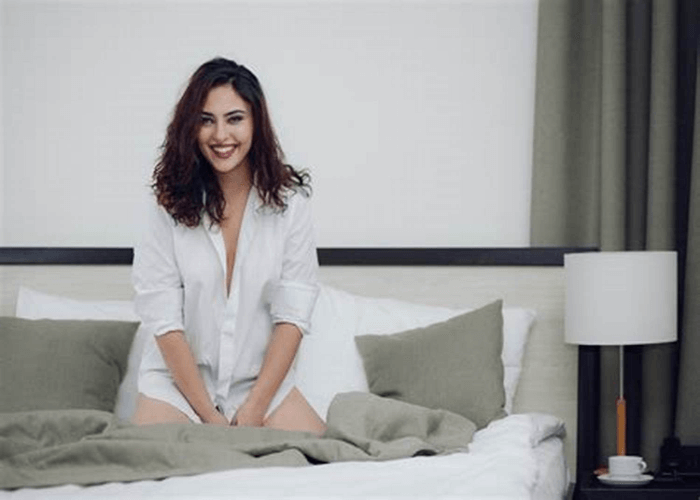 This is a simple pose that can help you with Instagram pictures. In this cute portrait, you can fold your knees and sit on them. You can sit straight and face you can either look directly into the camera or sideways while laughing. The hands can be holding some objects like cups or books. This post looks better from the side, and again, this is a good pose even for your health; you can probably add it to your Instagram caption!
6. Knees Hugging Pose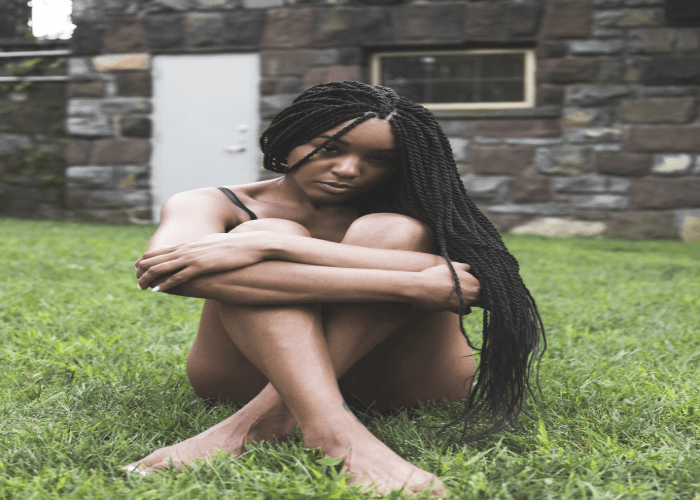 This can easily turn out to be a beautiful shot with either one or two knees standing up and your hands over your knees. The pictures with this pose can be taken from all angles, such as forward or sidewards. Based on the theme or mood, the picture's subject can either rest her face on the knees or look straight up. This is one of the most lively ways when you are thinking about posing for Instagram pictures.
7. Posing on Chair in Reverse
This is one of the coolest poses that you must check out and try at least once when you get the chance. Honestly, you can pose the way you want in this method, and you will still look cool. Position yourself on a chair by sitting unconventionally on the other side of the chair. In this pose, since the legs and body don't have much movement, you can work on your face and the position of your hands to make the pose more interesting.
8. Selfie Pose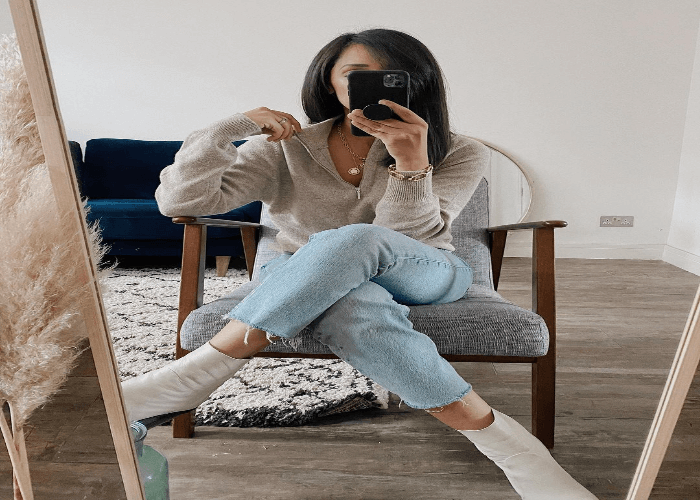 Whether you like it or not, ever since the trend of selfies started, the pose has been trending on Instagram ever since. In this trick of posing for Instagram pictures, take a normal mirror selfie when you are sitting. You can either cover your face with the phone or place the phone on any side of your face. While you hold your phone in one hand, the other hand can be positioned on either your leg or left in the air. In this way, this mirror selfie is a staple portrait for Instagram.
Final Thoughts
While we understand that getting good portraits can be a bit intimidating for both the photographer and the subject, this is definitely a skill that gets better with time.
Having a clear idea of where exactly you want to capture the image, the pose, and little details like the angle of the legs and the tilt of your face can go a long way toward capturing aesthetic pictures. Make sure that the setting goes well with the mood you are trying to create in the picture, and it will all turn out great!
We hope that these poses have given you some sitting pose ideas for your Instagram.