Have you ever thought about how important and beneficial it is to know about the shutter count of your EOS 5D Mark IV? Knowing the shutter count informs you about its condition and how frequently it has been used. Clicking on the shutter button and an image being processed doesn't look like a big deal, right? We're here to show you a bigger picture.
Knowing the shutter count can help you make a better decision if you're thinking of buying a refurbished camera. Or else, if you have purchased a new one at a heavy discount, you can cross-check. Remember, shutter counts differ for every camera; if you compare6D mark 2 vs 5D mark 4, both will possess a different shutter count.
So what are you waiting for? Let's quickly explore the shutter count and know your EOS 5D camera better.
Canon EOS 5D Mark IV Shutter Count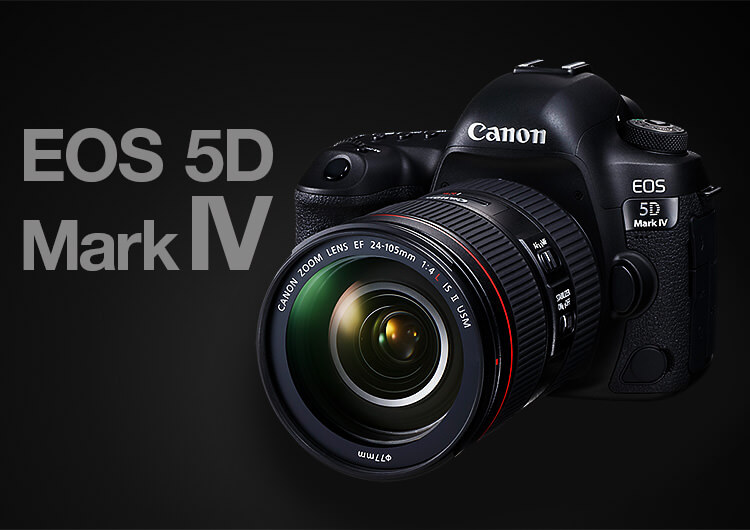 The Canon EOS 5D Mark IV poses a shutter count of up to 150,000 actuation. When you click a photo, it has a mechanical shutter actuation(opening and closing) that captures the image. Shutter count is the number of times the opening or closing, i.e., the actuation takes place, providing you with a rough estimate of the number of photos clicked with a particular Canon EOS 5D. However, these actions don't occur in a mirrorless camera in silent shooting mode.
If your EOS 5D camera has a higher shutter count, it denotes that it has seen a lot of use, which could be a call for required maintenance or repair. On the other hand, if your camera has a low shutter count, it suggests the camera is new or lightly used.
Overall, knowing the shutter count of Mark IV helps you know the wear and tear of your camera and refrain from any possible issues that might occur.
How to Check the Canon EOS 5D Shutter Count?
The most reliable method to check for EOS 5D shutter count is to visit the Canons' service center. They have special hardware and software to check the shutter count, which isn't available in the market. However, some apps claim to offer the same. For MacOS, we have Shuttercount by Direstudios; for iOS users, Direstudios offers Shuttercount Mobile. Canon EOS Digital Info is for Windows users.
Note that we have tested the Direstudios applications for MacOS and iOS; it works well but is a paid application. For Windows applications mentioned above, we can't assure that on uploading the file, we got nothing but errors. Further, we have tested many websites that claim to show shutter count, but none worked nor even provided a roundabout estimate. So, if you want to know the shutter count, work accordingly.
Conclusion
All in all, knowing the shutter count of your Canon EOS 5D Mark IV is more valuable than you think. It simply tells you the whole story of your camera, from its condition to the number of pictures it has clicked to the date. The shutter count mentioned above will provide you with a better estimate of your Canon EOS 5D shutter lifespan. Many cameras run more than their official shutter count; this is simply a result of proper maintenance.
So why wait for more? Check out today the shutter count of your Canon EOS 5D Mark IV and know about its condition and whether it requires repairing or not. Feel free to reach out to us if you're facing issues.
Further, if you find any web or app providing an accurate shutter count, mention its name in the comment below; it'll help other readers.
Frequently Asked Questions
Is It Important to Know the Shutter Count?
Knowing the shutter count helps you to know about your camera condition. A higher shutter count denotes your camera has clicked many pictures, while a lower count suggests it is new or has been used lightly. This helps you to maintain your camera in good condition and avoid possible issues.
Are Shutter Counts Helpful in Buying Refurbished Canon Cameras?
If you're going to buy a used camera, knowing its shutter count will help you know about its condition, and you'll make an informed decision. Remember, a higher shutter count means that the camera has seen a lot of use, while a low count denotes it has clicked a few photos.
What's the Typical Shutter Count of Canon EOS 5D Mark IV?
Canon itself rates EOS 5D Mark IV shutter durability at approximately 150,000 actuations. But remember, many cameras exceed the mentioned shutter count if well maintained. This can be done by monitoring your shutter count from time to time and repair whenever required.
Are Shutter Counts Replaceable?
No, it's not possible to alter the shutter count or reset it to zero. So if someone claims to offer the same, don't trust them; it'll probably damage your camera while costing money. The number of photos a particular camera clicks remains the same even if you replace the shutter.