As a beginner, it can get overwhelming when buying any lens as there are various varieties of camera lenses available in the market from different brands. Therefore, it is right to say that if you are a beginner and want to invest in a camera, make sure to take a good look at all the possible options and then opt for something that caters to all your photography and videography needs.
Once you qualify for the beginner set of photography and videography, it is essential to expand your gear and consider something that offers great focal length. Hence, wide-angle and telephoto lenses are both great for photography and videography needs. They offer you good quality results that are not even detected by the human eye.
But, if you are also confused about which one to choose for yourself, then this article is for you.
What is a Telephoto Lens?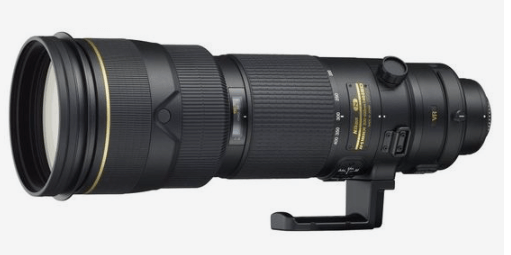 Telephoto lenses are known for their longer focal lengths and for making distant objects and subjects appear closer. Just like the usual wide lenses, they also come in both zoom and prime lengths. The word telephoto, in general, means lenses with focal lengths that create a narrow field of work that goes beyond 80mm. They are divided further into three categories, and they are:
Short Telephoto: It ranges from 85 mm to 135mm and is used for everyday use as they are easily manageable and lightweight.
Medium Telephoto: It is bigger and longer than the usual telephoto and ranges between 135mm and 300mm in focal length.
Super Telephoto: Super telephoto goes beyond 300mm, and it is used for magnifying objects that are too far. It also comes bulky and can't be used for handheld shoots.
Pros and Cons of Telephoto Lens
There are several pros and cons to telephoto lenses, as they are good for keeping more distance between you and your subject. You can capture distant objects without even physically moving, and it works best for events like weddings and performances that have huge audiences and people.
If we talk about the cons of telephoto lenses, then the first one is the size. Telephoto lenses are quite heavy and bulky. One needs to add a tripod to balance the lens. Lastly, telephoto lenses that capture distant subjects are very expensive.
What is a Wide-Angle Lens?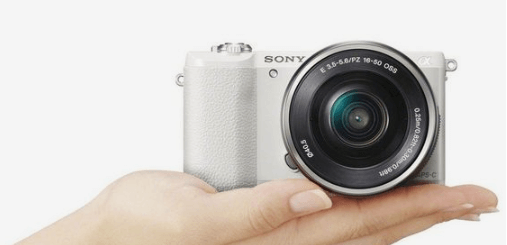 Wide angle lenses, as the name suggests, offer you a wide angle of view ranging between 64 degrees to 180 degrees. The interchangeable lenses under wide angle have shorter focal lengths; they are either 34mm or below that. When one is shooting with an ultra-wide angle at a focal lens wider than 14mm, then the image starts to distort.
Not all photographers or videographers go for this one under a non-wide angle action camera, as it has a lot of distortion issues. It is good to choose this lens only when you want to add more and more subjects in one frame. It works better for landscapes and city spaces as they have more subjects around.
Pros and Cons of Wide Angle Lens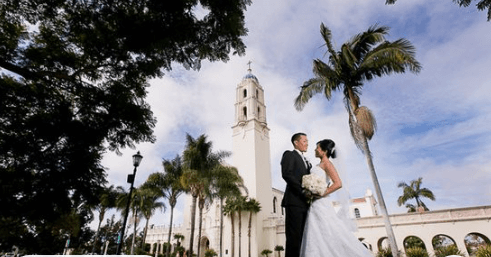 Moving forward, let's talk about the pros and cons of a wide-angle lens. Wide-angle lenses are good for larger subjects, especially buildings. They can easily capture distant subjects and are available in wide apertures. They are perfect to create an interesting perspective as they capture various subjects in one frame.
Wide-angle lenses have certain cons like they can have distortion issues. They are often considered to be not so flattering for portraiture. If you go for high-quality lens options under this, they can cost you a lot of amounts. Hence, make your decision to buy it cautiously.
Difference Between Telephoto Lens and Wide Angle Lens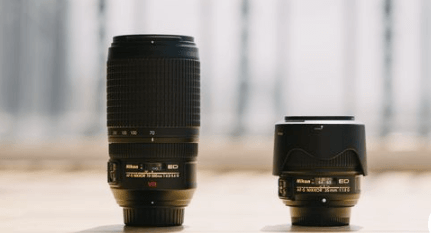 There are a few major differences between a telephoto lens and a wide angle, and the first one that comes to mind is a field of view. A wide-angle view will provide you with that as it will have more scenes in it, whereas a telephoto lens will offer you an arrow field of view. Depth of field in wide-angle length is considered, whereas there is a shallow depth of field in a telephoto lens.
If we compare the size of both, then telephoto lenses are huge and bulky, whereas wide-angle lenses have shorter focal lengths, which is why they are lightweight and easy to maintain. Lastly, wide-angle lenses may have blockage of filters at the corners as they have a large field of view, which is called vignetting. However, in the case of telephoto lenses, you don't have to worry about the same.
Conclusion
Both lenses, be they wide-angle lenses or telephoto lenses, have their share of pros and cons. One is considered for distant captures, whereas the other is considered for a wide view in one frame. Both of them are expensive and offer different kinds of photography and videography to the user.
Before buying any lens, one should evaluate what their major purpose is and what they want to capture. Once it is understood that qualities are required and how maximum use can be availed, then shopping for the right lens is great.
If you are a beginner, this article may have solved some of your concerns regarding the same.