Are you planning to reconnect for a beach photoshoot with your family this summer? Or, do you like the idea of a romantic seaside photoshoot on your honeymoon? Either way, the sun, sea, and sand are a beautiful backdrop to elevate any capture. But what are you wearing for these photo shoots?
Your outfits play a pivotal role in elevating photogenic aesthetics. The fabric we select, the colors we love, and the beauty of complementing poses all come together to capture memories to cherish forever. However, if you need to know what outfits to pick, we have you covered!
In this article, we will decode complementary colors and provide six outfit ideas for any beach photoshoot. Let's begin!
Color Palettes for Beach Photoshoot Outfits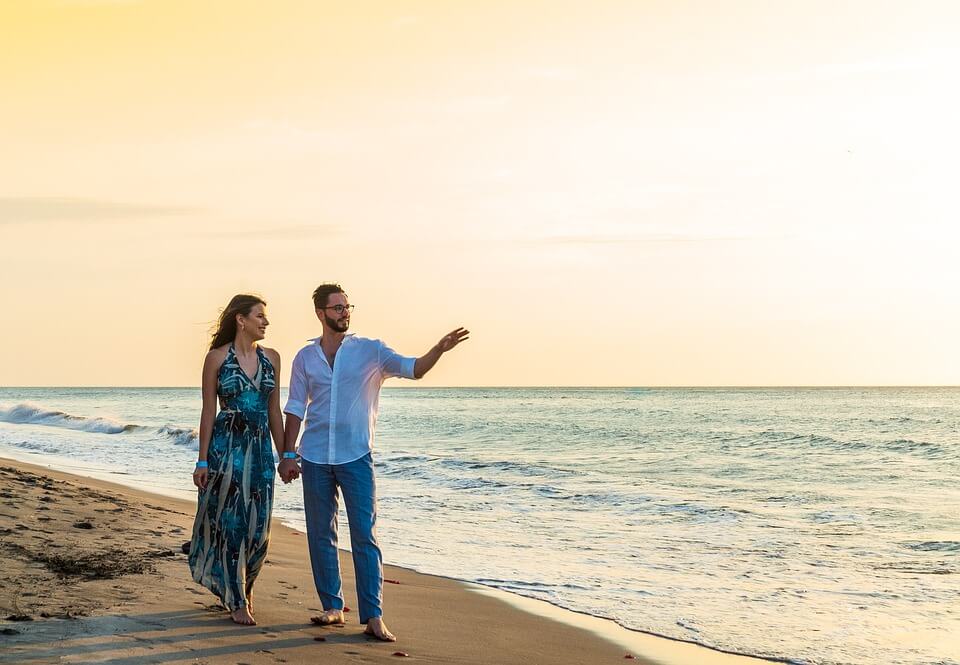 Deciding the color palette of your outfits for a beach photoshoot is the first step. Vivid color options and shades of the same hues might be visually pleasing to the bare eye. However, the subtle backdrop of sea waves, bright sun, and beige sand demands a more strategic color palette.
Begin by seeking inspiration from the water, sun, plants, and corals. Mint greens, mist blue, light pink, and soft yellow are pastel shades to pick from. If you like the neutrality of the seaside, choose warm, neutral tones like warm white, sand beige, ivory, tan, warm taupe, and grey.
However, if you fancy a pop of color, bright orange, yellow, palm green, and electric blue are the ones. While picking a bright color, it is essential to understand that the idea of a beach photoshoot is to blend with nature and be one with it. Selecting bright hues takes the viewer's attention away from the beauty of sandy backdrops.
If your family wants to wear different colors for the photo shoot, ensure the compatibility of the chosen shades. Remember that selected colors will influence the central theme and attractiveness of every capture. We also recommend sticking to solid colors over intricate and busy patterns. But if you fancy a poppy touch, polka dots, stripes, and minimal floral patterns would work well.
Top Outfit Ideas for Family Beach Photoshoot
Now that we know the primary color palette for seaside photoshoots, we must focus on the fabric and dress types. Whether you love couple beach photoshoot poses or family photo ideas, these outfit ideas will elevate your captures to the next level.
The idea behind styling every outfit is a relaxed, laid-back, flowy, and happy state of being. The lighthearted spirit of colors and flowy fabrics makes all the difference.
How? Let's take a look!
1. Breezy Cotton Comfort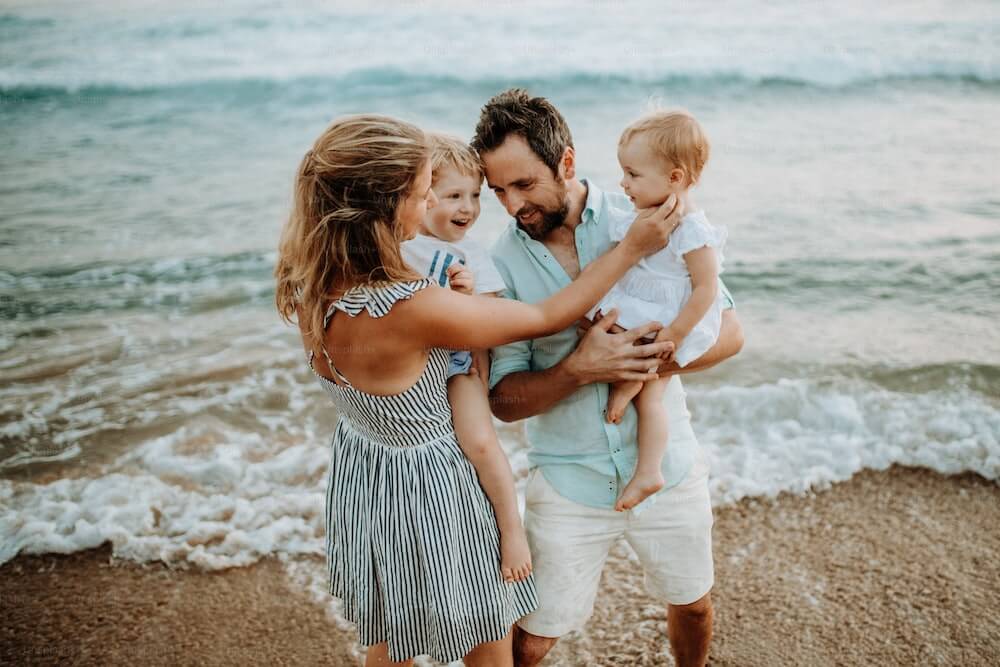 Capture the tranquility of a summer shore in a family beach photoshoot wearing comfortable cotton dresses. The effortless and carefree essence of the summer breeze, crashing waves, and the bright sun complement cotton dresses and shirts in light blue, ivory, soft pink, and lavender. The ladies can pick embroidered dresses, and men would feel comfortable in cotton shorts and t-shirts. You can also select pastel shirts with stripes for a pop of pattern.
2. Lush Linen Touch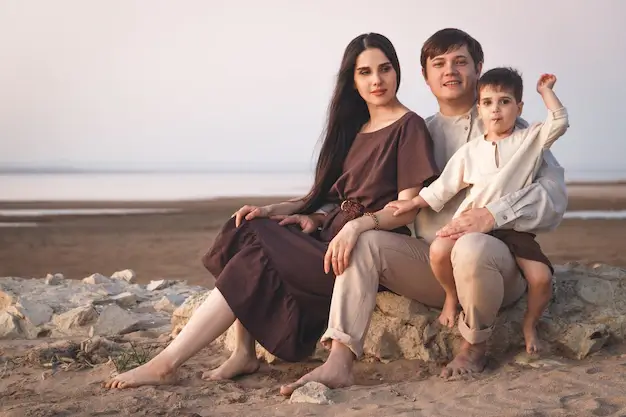 Linen is a naturally off-white or creamy fabric with a subtle texture. Planning a beach photoshoot improves with linen, as the sea breeze creates smooth drapes out of this fabric. The breathable clothing is perfect to comfort the summer heat and accentuates any figure with its subtle sophistication. Though the natural ivory color matches the seaside palette, you can also pick linen dresses and shirts in soft pink, lavender, yellow, and peppy orange.
3. Denim Wave Outfits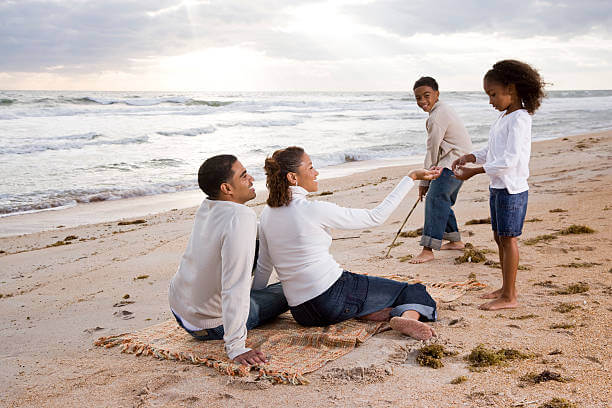 Does the idea of wearing denim sound contrasting for a beach photoshoot? Well, the casual nature of denim is what we love most. Ladies, wear an oversized denim dress and ask your man to pull up denim shorts or calf-length pants. Capture a few spontaneous poses in the sea waves and let the sand stick to your dress. Blend in with the sea, and let the photographs capture magical moments of love!
4. Silky Sea Surf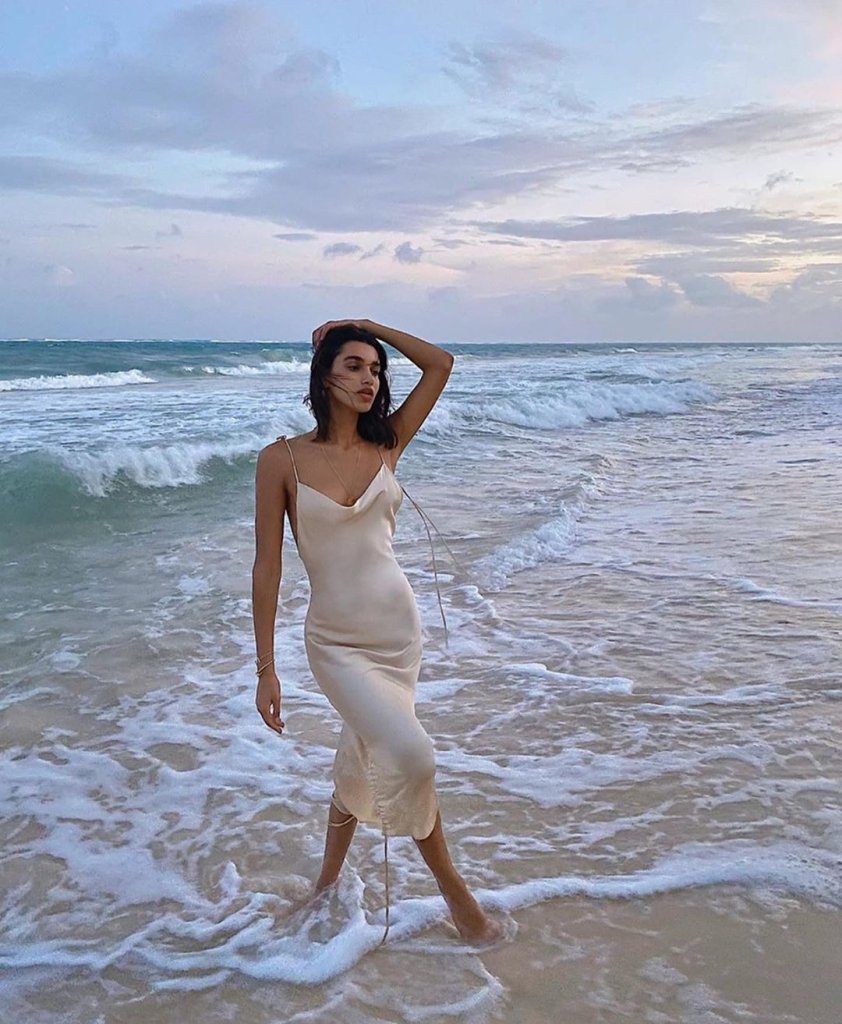 Spice up a couple beach photoshoot in silk or satin slip dresses. Does that sound luxurious for a seaside photo session? Well, your romantic captures deserve every ounce of luxury. Select neutral shades for your silk dress and let the fabric hug your body with the blowing sea breeze. Silk and satin allow the sun to reflect light and complete your natural curves. Your man will look elegant in cotton pants and a suit.
5. Sandy Sweaters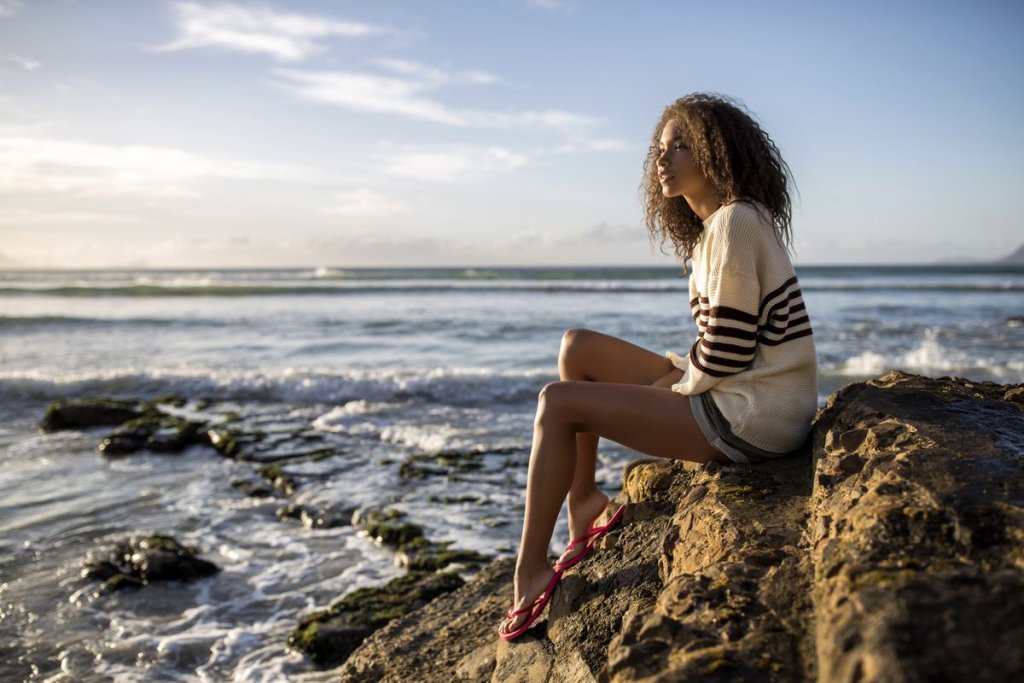 Plan beach photoshoots while returning from a sail from the sea. Suppose that is a story that you would like to tell with your beach photographs; style the look with knitted sweaters. A chunky knit cardigan in neutral and pastel shades will add a cozy, intimate vibe to any captivating click. You can also pair the cardigans with denim, skirts, and cotton shorts to balance the chilly sea wind and warmth of the sun.
6. Coastal Pattern On Crepes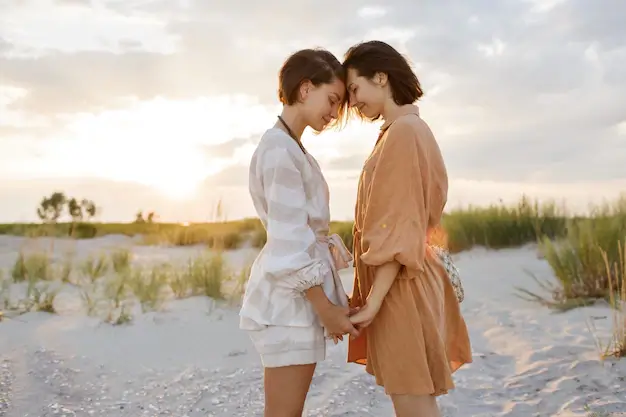 A breezy coastline always complements the lightweight crepe fabric. Select crepe skirts and dresses with floral patterns, polka dots, and stripes for your beach outfits. Ask your family or partner to complement your look in soft, breezy fabrics for a visually appealing capture. Stick to minimal patterns and solid accents for overall harmonious photographs.
Summing It Up
The beautiful memories of a beach photoshoot will linger forever. And a beautiful day out on the beach with your partner or the whole family deserves every ounce of captivating capture. However, the process becomes aesthetically pleasing when you pick the right colors and comfortable outfits.
Dress in cotton, linen, and silk to blend in with the sea, sun, and sand. If you wish to recreate a casual theme, wear denims. If you love the chilly sea wind right before winter, oversized cardigans will elevate your photogenic aesthetics.
Find your balance between comfort and style, and let the seascape complement your photo session. Comment below and share which outfit ideas you like most for your next beach photoshoot.