GoPro cameras have created hype among vloggers owing to their outstanding built quality and the features they offer. But since they aren't pocket-friendly, many vloggers hesitate, having lots of queries running in their minds about whether the camera is a good fit for their vlogging journey or not. Can GoPro shoot properly? What about the quality? Is it worth the investment?
Well, if you're one of them, tirelessly seeking out a solution, it's time to relax. We have interacted with many GoPro vloggers and jotted down their perspectives and experiences with GoPro cameras. Further, we have researched throughout whether the GoPro is a good fit for vlogging or not.
So, without exaggerating more, let's take a deep dive into our research combined with the true experiences of vloggers.
Is GoPro Good for Vlogging?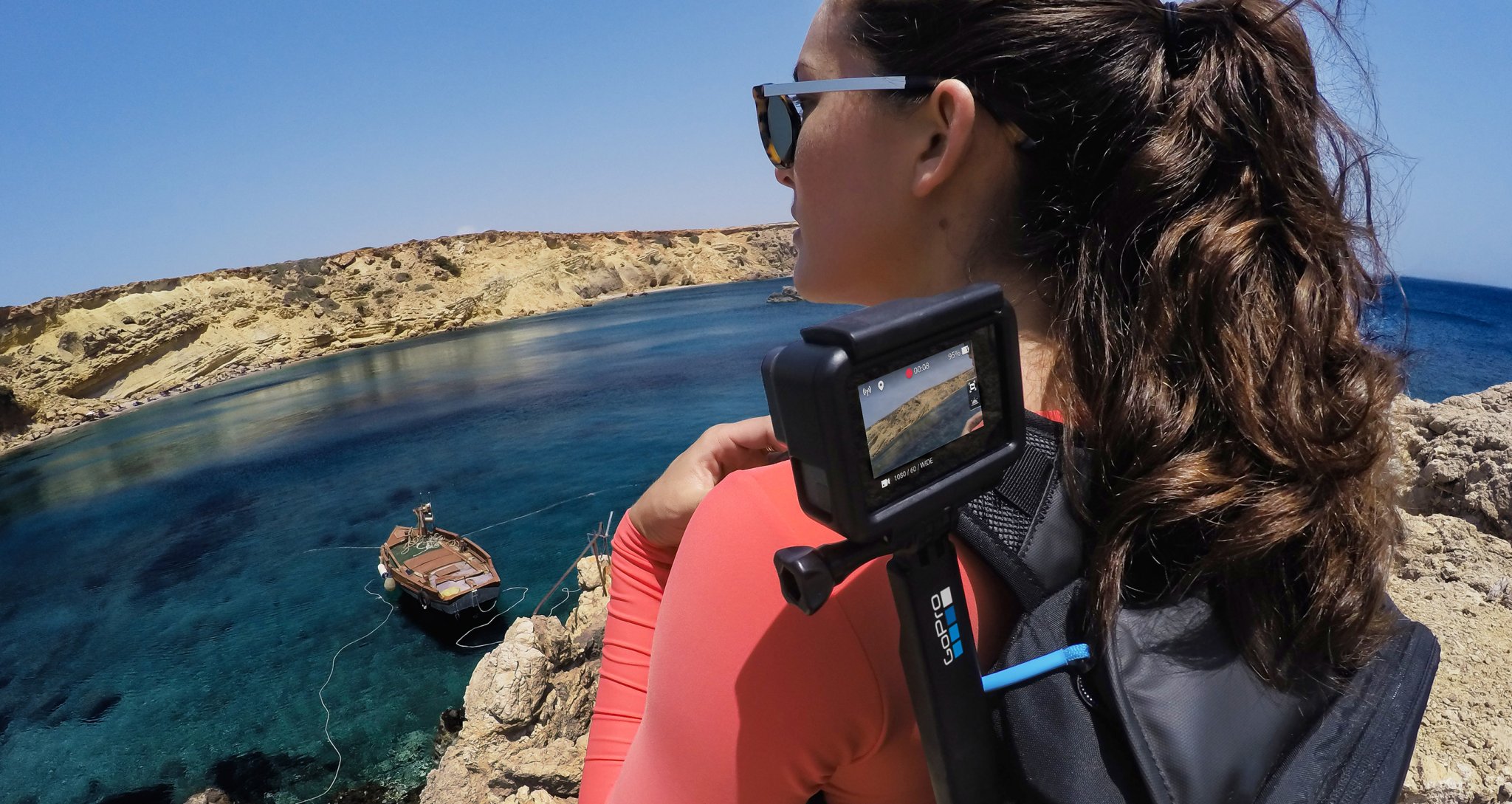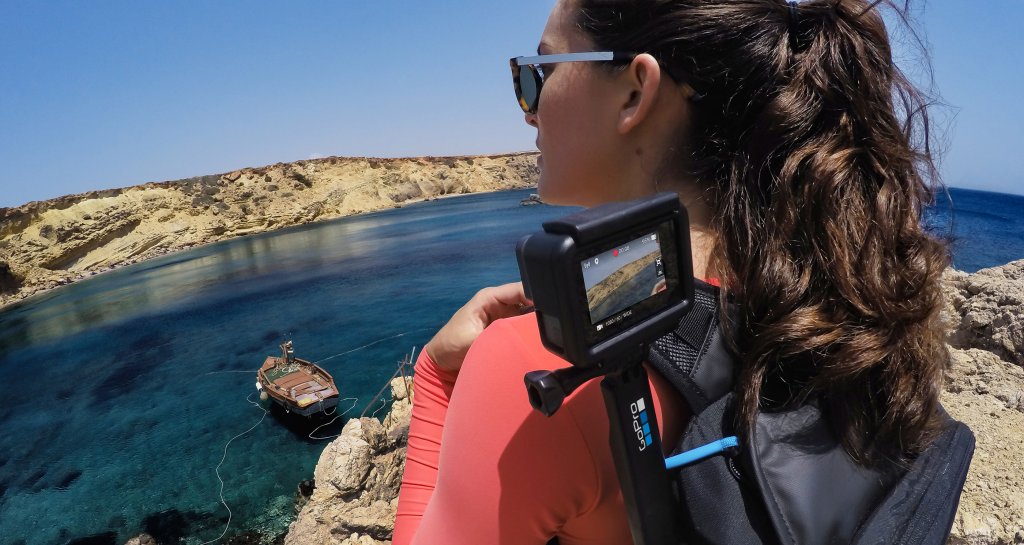 Yes, GoPro cameras are good for vlogging; in fact, they are the best. They are handy and rugged, record high-quality video, and offer amazing image stabilization. They are great for action shots, like when making travel or adventure vlogs.
However, it's important to note that different vlogging requires different techniques for shooting. No doubt GoPro is best, but it depends upon your vlogging style and needs.
But what makes GoPro cameras best for vlogging? Let's explore!
Why is GoPro Best for Vlogging?
Handy and Lightweight: Be it any vlogging, it requires frequent traveling; GoPro cameras are compact and lightweight, making them easy to carry. Moreover, the small size allows smooth filming, mounting it on any accessories and even holding them in hand.
Outstanding video quality: GoPro is well known for offering high-quality video at different frame rates. It offers options like 4K, 2.7K, and full HD recordings that make vlogs look sharp and professional.
Wide Angle Lens: Wide angle covers a large area in frames, making your vlogs look amazing; that's what GoPro wide angle lens offers with super view. Further, this feature is perfect for action shots.
Stability: Unwanted movements ruin the whole vlog. To overcome this, GoPro offers advanced image stabilization that reduces camera shaking, making vlogs smooth and steady.
Waterproof and Built Quality: Vlooging requires shooting in different conditions, such as underwater, inside a swimming pool, in the rain, or even in smoky weather. GoPro cameras possess waterproof features and amazing built quality that make them suitable for shooting in any condition.
But GoPro isn't a particular camera name; it's a brand encompassing many models. So, what are the GoPro models that are a good fit for vlogging? The listed items will enlighten you on the same.
Best GoPro Models For Vlogging
Hero 10 Black is a renowned model and a popular choice among vloggers. It offers 5.3K video recording, stabilization features with Hypersmooth 4.0, and an improved low-light performance.
It supports 5K video recording and Hypersmooth 3.0 stabilization features, making it a reliable choice for vloggers. What makes it famous is its front-facing screen, battery life, and audio quality. Moreover, you can even use it underwater since GoPro Hero 9 is waterproof without a case.
Mostly known for its portable design and enhanced audio qualities, Hero 8 offers a 4K video with Hypersmooth 2.0. It's a good fit for vloggers who need a handy, stable video without compromising with video quality.
A unique one, mostly famous among travel vloggers, offering 360-degree footage. This benefits all those who want to take full rotation shooting, further helping in choosing the perfect angle during post-production.
Though it's an old model, it is a good choice for newbies and those looking for a GoPro model without breaking the bank. It may not have the latest features, but it makes stable, high-quality video.
Conclusion
In conclusion, GoPro cameras are best for all kinds of vlogging, like traveling, adventure, daily vlogs, and more. They boast high-quality recording, sound quality, reduced stabilization, and other advanced features. However, choosing a perfect GoPro model matters. The ones mentioned above are the best suited for vlogging; choose the one that suits your demand and pocket.
Heading towards the end of the article, we would like if you share your views on the information provided. Did we miss something significant?
Do comment on which GoPro model you chose; did it meet your requirements?
Frequently Asked Questions
Are GoPro Cameras Good Fit for Newbies in Vlogging?
GoPro cameras offer touchscreens and straightforward menus, making them user-friendly and suitable for beginners. Further, GoPro offers a mobile application that makes sharing and editing easier. There is nothing where beginners get stuck, but yeah, they should have some basic knowledge of using a camera.
Do GoPro Cameras Offer Cinematic and Professional Quality in Vlogs?
Absolutely, GoPro cameras are well known for the same. They are compact, offer high resolution, and boast advanced settings that make stunning vlogs. Moreover, with features like ProTune and ISO, one can easily enhance the cinematic feel of their recordings.
What About Battery Life and Storage in Go Pro Cameras?
Well, this can be concerning, and you should be aware of it as a vlogger. GoPro camera's battery life is a bit compromising when shooting at high resolutions. Further, GoPro has limited inbuilt storage, so a high-capacity SD card is required.