GoPro 9! A very user-friendly, beginner-friendly recording device that can take the beating of extreme weather conditions, adventure sports, and basically whatever you throw at it and at the same time maintains this incredible video quality that is editable, post-able online, doesn't lose on quality, pixel, framerate, etc. so basically the perfect camcorder, right?
We feel that may not be the actual case, so here we are having a detailed look at what the GoPro 9 has to offer, its strengths, and weaknesses, but most of all, we'll discuss in detail the issues that have been consistent with the GoPro series of camcorders and the ones specific to the GoPro 9.
We highly recommend you read the entire article if you're in the market for a GoPro 9 cause through this, we aim to provide as much clarity as possible so you can make the smart investment.
The GoPro Hero 9
Let's start with the basics here; the GoPro Hero 9 is a modern-day compact handheld video recording device that is capable of withstanding extreme conditions. It's extremely compatible with a range of different mounts and accessories that make it the first choice for any Youtuber who's starting their vlogging journey.
All of this, coupled with the fact that this is the 9th iteration in the series of GoPro(s), make you think that they've by now engineered out all of its shortcomings, but is that the case? Read on to find out!
The specifications of the GoPro 9 tell quite a lucrative story. It has a new and improved 20-megapixel CMOS sensor that's capable of recording up to 5k footage at 30 frames per second. There's a front LCD, which is also new and very helpful for selfie-vlogging, waterproof for up to 10m of depth, built-in GPS, Bluetooth, WiFi, USB-C, improved front-facing mic, a 1720 mAh battery with 30% more battery life than it's predecessor, a lens cover that's removable for easy access to cleaning it and it's all very updated and modern. It outshines its competition in the price bracket.
The burning question? Is the Hero 9 waterproof without a case? Let's find out!
Frequent Issues with Go Pro 9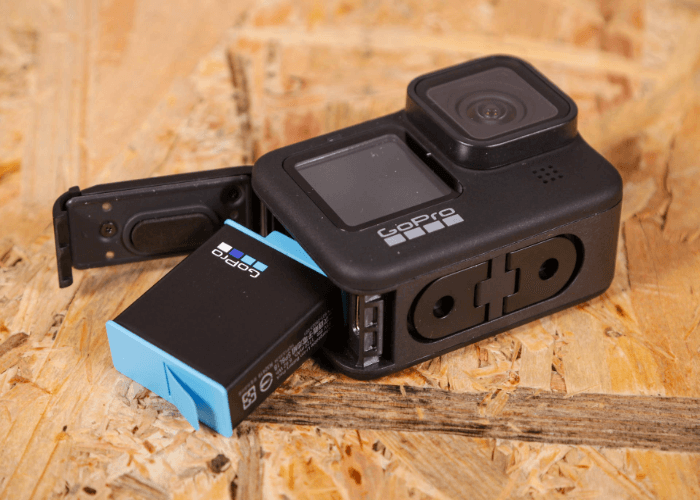 First, the answer to the question is yes! Yes, the GoPro 9 is waterproof, even without the case. But let's not get ahead of ourselves into swiping credit cards just yet; the most frequent issues encountered by users are these three:
Laggy UI, unresponsive touchscreen, frequent freezing of the system.
Heating issues
Media mod required for external mic
Low-light performance
First things first, the whole unit freezes sometimes and becomes unresponsive during a recording, and you'll inevitably have to reset the device to regain control or any functionality.
The touchscreen is reported by many to be a nightmare to use cause it's very unresponsive, sluggish, and frustratingly laggy; this is a huge blow to the ease of use of the device.
Many users online have reported heating issues where the unit becomes too hot to hold, and it's not a big issue cause most of the time, it'll be used with a mono or tripod, and the main device rarely comes in contact. Nevertheless, it is an issue.
An external mic is needed for many things, from basic vlogging to adventure sports; sound captured with an external mic is essential to give the viewer a real-life feeling. Unfortunately, you can't attach one without an accessory (sold separately) called the media mod.
Many users online have also shed light on the inability of the GoPro 9 to capture decent footage in low-light conditions. And it isn't the GoPro's MO to capture low-light shots, so naturally, the results are disappointing.
All these issues, when put into perspective, might discourage you from buying a GoPro 9, but read on.
Software Updates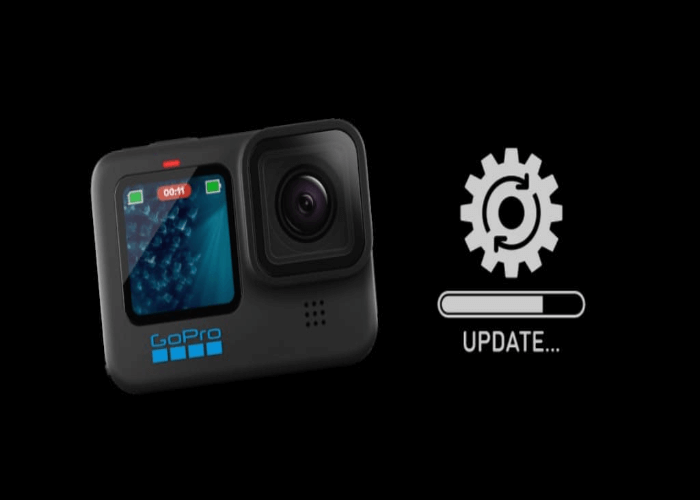 Something to factor in is software updates when considering frequent issues with the device. Many of these issues can be resolved with the latest firmware updates. There are better ways to spend your money on a camcorder than just relying on software updates to make a purchaser.
We still need to keep in mind the fact that there are issues that cannot be resolved with updates and are directly related to the hardware. But the promise of software updates for 3-4 years or more in itself makes a purchase future-proof because it helps you not miss out on new features that the company introduces with newer models.
Conclusion
The GoPro 9 does not come across as a bad deal to us. Sure, some are more serious issues than others, but we see room for improvements and fixes through accessories and updates.
As for issues in general, no device on the market is perfect, and there are issues with almost each of the new devices coming out in the market. Bugs, hardware failures, all these terms have become quite relevant recently simply because they exist and are being worked upon to get as close to perfection as possible, in our opinion. It's a continuous process of improvement.
We believe this answers the question of whether the GoPro 9 has issues.
Yes, it does, but none of them are deal-breakers, at least for us. We highly recommend going to the store, getting hands-on, making a few clips, and then making the final purchase decision.
Happy Vlogging!